Photographers Nate Larson and Marni Shindelman use Twitter's embedded GPS to find real world locations of tweets for their Geolocation project.
You have a thought, feeling, opinion or link to share. In a couple taps, you post on Twitter and watch it dissolve into the digital waterfall of 500 million daily tweets worldwide. When communication becomes so fast and easy, it runs the risk of meaningless noise.
Photographers Nate Larson and Marni Shindelman draw our attention back to analog spaces with their international project Geolocation. They "use publicly available embedded GPS information in Twitter updates to track the locations of user posts and make photographs to mark the location in the real world."
Larson and Shindelman started Geolocation in 2007, when the concept of geotagging was only just beginning to take hold. Thankfully, as technology caught up with their idea, they were able to discover countless more tweets that were geolocated to help with their project.
They visited the exact locations of posted tweets with disembodied and haunting results. The images range from anonymous roadside corners to assembly line suburban housing and lush green landscapes.
Most surprisingly, however, is that regardless of each photograph's unique subject matter, every image shares the same unifying characteristic: it is undeniably lonely compared to Twitter's loud, conversational nature.
Wanting the images to speak for themselves, Shindelman and Larson decided not to include the any usernames in the series: "By omitting the username, it can focus on the emotion or thought, rather than the person themselves," Larson told the Humble Arts Foundation.
When it comes to future projects, nothing is set in stone. As geotagging continues to evolve beyond Twitter, Larson and Shindelman are open to expanding their photo project to grow with it. "Simply, Twitter is inherently public," Shindelman said. "Twitter is being archived by the Library of Congress, as a historical timeline. Instagram started a year after we began this project, and it took even longer for the GPS tagging of images to become a trend. We've toyed with ideas of Instagram, but that project would become more about recreating a view project than memorializing a text or a thought."
Whether or not they decide to stray from Twitter, the photographers recognize the political power of social media and continue to be excited about it as a tool.
"After Ferguson, there were the trending hashtags #IfTheyGunnedMeDown and #IfTheyShotMeDown, where users posted two photographs of themselves in response to the media victim blaming," Larson said. "This moved us quite a lot and we have been thinking about this a lot—perhaps there will be future work that explores this idea."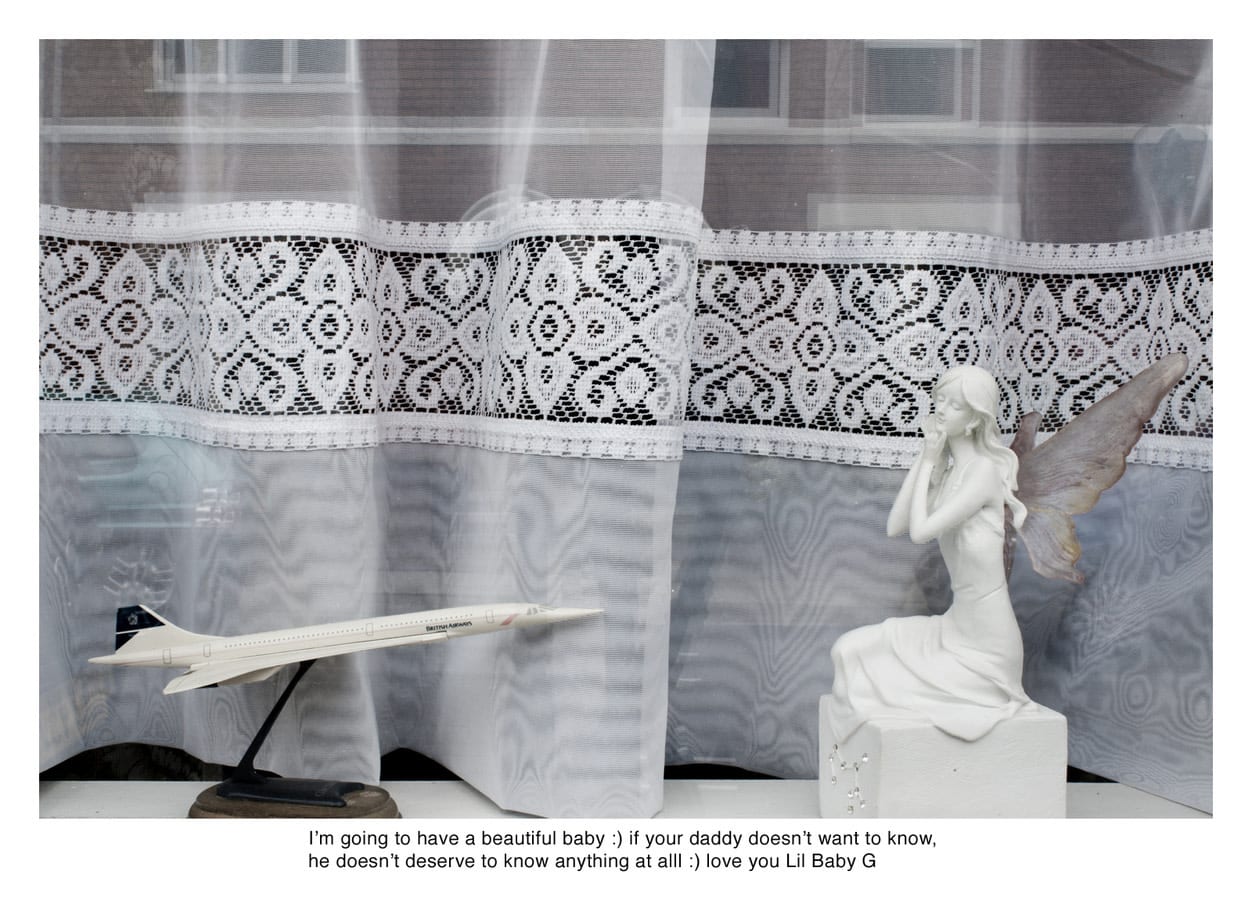 Nate Larson & Marni Shindelman's Geolocation Project Portfolio