Not sure how to brand yourself? Well, your brand identity is a crucial tool for establishing who you are and how your customers relate to you. The look and feel of your business branding—from your logo and typography to the packaging and customer experience style you choose—can both attract and influence those coveted customers and clients.
The more cohesive and consistent your brand identity is, the easier it is for others to understand and connect with your company. When creating a brand identity, you need to pick the right visuals and content to represent you, and maintain a consistent style and tone to support your business' brand.
Whether you are a freelancer looking to design a website to market yourself or a fashion designer showcasing your new clothing line, building a brand identity should be the first step on every creative's journey. A strong brand identity the key to boosting your career to the next level!
So, what goes into building a brand identity?
This varies, based on your industry and what produce or service you're providing, but, generally speaking, brand identity is a combination of the following:
The words:
Clear purpose and positioning
Brand name
Consistent tone and voice
The look:
Logo and graphics
Typography
Color palette
Signage
Décor
Packaging
The people:
Customer experience style
Staff
Even the senses! Elements such as:
Smell (think Abercrombie & Fitch's trademark in-store scent)
Sound (Siri's voice is an iconic part of Apple's brand identity)
The social media:
Twitter
Instagram and Instagram Stories
Snapchat
Tumblr
Pinterest
LinkedIn
Facebook
Twitter Live/Periscope and Facebook Live
YouTube
Ready to brand yourself? Let's get started!
Nail That Clear Purpose and Positioning
This is the most important step in creating a powerful brand identity that will promote growth, especially when it comes to social media. Every single detail about your brand's purpose, values, goals, and audience should be crystal-clear from the get-go. This process can be long and challenging, and requires a lot of careful thought and research, but it is only way to successfully brand yourself.
Why? A successful brand knows, inside and out, who they are and who they are trying to reach. Every branding decision should be made with your potential customers in mind. For example, a logo geared towards millennials would look very different than a logo geared toward seniors. The colors, the font, and the language should all vary depending on your audience. Remember, when it comes to brand strategy, if you try to reach everyone, you end up reaching no one.
Some useful questions to ask yourself in the process:
How you would you visualize your own personality? Are you a kid at heart, or more of an old soul? Are you trendy and modern, or classic and professional? Figuring out what kind of person you are is crucial in determining how to brand yourself.

What is my value proposition? What are you offering to your audience in return for their time, money, or commitment? If you're starting a DIY channel on YouTube, for example, your value proposition might be weekly videos that teach you how to upcycle furniture on a budget.

Who is my competition? Research potential competitors — every brand has them. Even if your product or service is revolutionary and one-of-a-kind, you are still competing for the consumer's time, and will therefore have competitors who are also after this precious commodity. You always need to find a unique way to define your brand that will set you apart.
Determine Your Brand Name and Tagline
If you are branding yourself and your own skills and talents—let's say you're an illustrator or freelance graphic designer—your own name will do! If your brand has more than one founder or you just want an original name, think of what you want to accomplish with the brand. Do you want it to be straightforward and descriptive, or inventive and eye-catching?
Avoid common mistakes such as overly long or hard-to-spell names.
Keep website domains and social media profiles in mind, since you'll need to purchase a website domain and claim all social media handles for your brand's name. It's a big branding no-no to have inconsistent social media handles—it confuses your audience and makes you harder to find.
Brainstorming should never be done alone, especially when creating a brand! Recruit friends, family members, co-workers and employees and survey as many people as you can. Play word-association games to spark up new ideas for names, slogans or taglines—all of which will help with the visualization of your brand identity.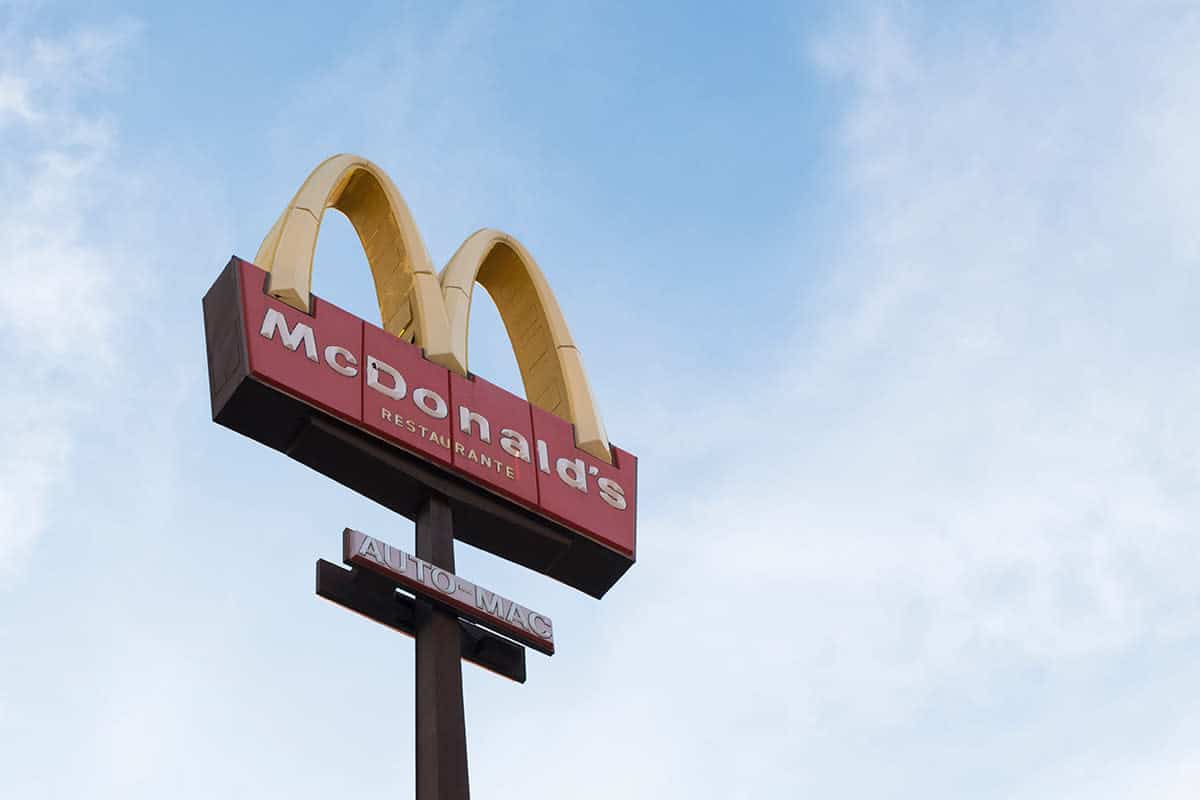 Design A Great Logo
The logo is the central visual element of your brand identity. It is used on your brand website, packaging, social media—everywhere. That's why it's so important to create a logo that meets these key criteria:
Timeless
Simple
Memorable
Versatile
Appropriate
Many people think the logo is the most important part of creating a brand identity. (Just think of the McDonald's golden arches; it is the most recognized logo in the world, playing an integral role in its brand image since the 1940s!) A logo is important, but it is only a piece of the puzzle.
Do you want your logo to be an image? Or the name of your brand? Or a combination of the two? What style are you going for? Your logo should tell a story, and be meaningful.
You'll often notice competitive brands gravitate towards the same colors in their logos, likely influenced by the same market research. If you narrow in on your competition and notice similarities, take that as an opportunity to differentiate.
Here's some inspo on on how to create the perfect logo for you with plenty of cool examples.
Choose The Right Typography
Typography may seem like a simple component of the overall brand identity, but it can be tricky to find just the right font to fit your brand and convey what you want to convey.
Every font has its own personality, even to the untrained eye. There are many great fonts out there to choose from, but there are also lots of bad ones (we're looking at you, Comic Sans!). Some things to keep in mind:
Avoid the gimmicky fonts—if you used it to write your middle school paper, odds are it's an inappropriate choice.

Stick to two to three font families for a cohesive look: one for your display font, and one or two for the body.

Make sure it's easily readable—sans-serif fonts (like Helvetica) are generally used online while serif fonts (such as Times New Roman) are used in print and in books. Above all, good typography helps to provides the best user experience possible.

Does your font match your audience? A business manual written in Papyrus won't be taken seriously.

You can't go wrong with a more timeless look. Occasionally, certain fonts start trending in pop culture, like Taylor Swift's gothic Reputation script. If you want your brand identity to have a longer lifespan than one album cycle, avoid trendy typefaces and stick to classic, clean, and timeless fonts.
Remember: when it comes to brand development, well-chosen and consistent typography is a big part of cohesive communication across all platforms—and that's a big part of nailing your brand recognition.
Pick Your Color Palette
You're starting to get the picture now, right? (Pun admittedly intended.) Visual elements are key in conveying meaning and emotion. And, of course, color is a big part of this. We all know that green is a natural, fresh, color that represents growth (Whole Foods, Animal Planet), while red conveys urgency, passion, and excitement (Target, Coca-Cola). The colors you choose for your branding should reflect your brand's purpose and intent.
Narrow in on:
What values or attributes you want to represent? Which shades best reflect your personality or company? If your niche is, say, whimsical newborn photography, soft pastel colors representing youth and serenity would be more fitting than a wild fuschia or sober olive to brand yourself effectively.

What colors are generally associated with your genre of work? For example, food and finance are often associated with green hues.

What combination is aesthetically pleasing and complementary? You don't want too much contrast (yellow and purple!) or not enough contrast (mauve and lilac, ugh).
These unique, memorable color palettes can inspire you and help you make some headway your own.
Select The Right Iconography, Graphics, and Images
Icons, visual symbols, and photographs form a large part of brand development.
The University of Berkeley also has very specific branding guidelines for its photography. All photos have a light and airy feel to them, and natural light is used wherever possible. People are often the subject matter, but they always appear relaxed and candid—no stiff poses here.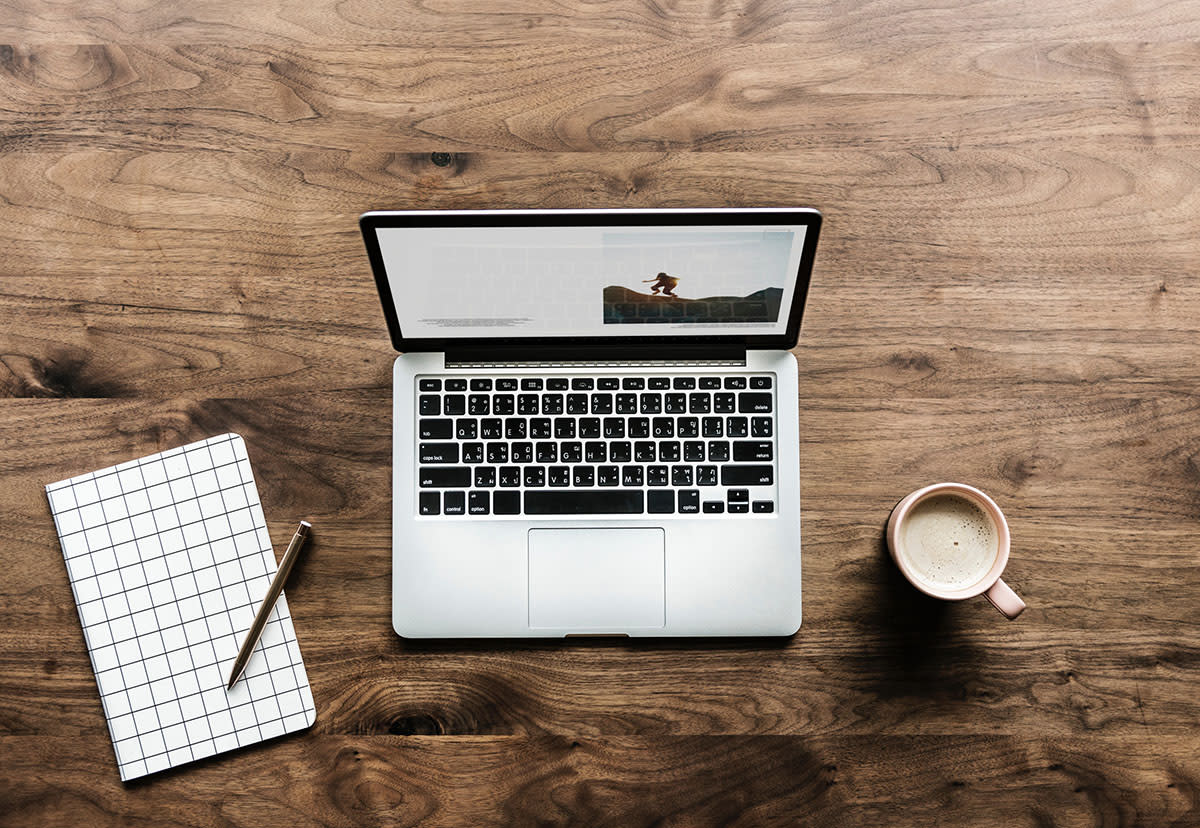 Putting Together The Website
Your website is important because it provides a central hub for key information about your brand: it forms the root of your brand identity. Here you have the opportunity to go into a little bit more detail than you would on social media, providing a thorough biography and work samples, plus links to all your affiliated platforms.
The tone of your website should always be authentic. If you want to boost traffic and are considering bringing in external content creators (to write blog entries, for example), make sure they receive extensive training in not only the basics of your business' value proposition and market positioning, but the tone and voice of your business' brand. Your audience will always know when content doesn't feel true to your brand identity.
Your website is your online portfolio website, so its layout and design are just as important as the displayed samples of your work. Think of your website's homepage as your business card or resume—does it stand out? Are your key achievements easy to find and review? Does it elegantly convey your style and personality?
Wearing multiple hats and unsure of how to brand yourself? If you're a graphic designer/illustrator/front-end developer, for example, fear not: these skills are related enough to share the same website, since their market is likely the same. But make sure to group your work samples by profession; organizing your content appropriately ensures that the right audience can find exactly what they're looking for.
Format's website building feature offers a full range of dynamic themes to create a truly amazing professional portfolio—try it free and get started on building your brand!
Create Great Signage
If your brand has a retail storefront, signage is a big part in branding your business. Chic exterior signage, including vinyl window graphics and sidewalk signs, is a major part of the experience and can thus potentially generate big traffic. Make sure to incorporate your standard logo, typography, and color palette into all signage to ensure that your branding is consistent and compelling. Whether it's a window display or sale signs, keeping it cohesive will help solidify your brand in customers' minds.
And, if you ever have the opportunity to sell your art at a fair or a pop-up shop, don't forget to set up some signage to draw people in!
Score Lovely Décor
You may have noticed that perfect selfie backdrops are increasingly popular at various retail shops and establishments. In the era of social media, décor is playing an even bigger role in brand marketing. Customers provide free advertising every time they take a photo in front of your gorgeous backdrop and post it all over their social media accounts, making it an easy brand development win.
A great example of the use of décor in building brand identity is London restaurant Sketch. The restrooms feature futuristic egg-shaped pods that have generated more Instagram posts than any other restroom!
Of course, this may not apply to you, your brand, or your budget. But if your consumers are indeed a younger demographic that love taking photos, an interesting backdrop is killer for creating a brand.
Speaking of social media, it's time to learn how to harness the power of social media to take your brand development to the next level.
How to Brand Yourself for Social Media
Know Your Brand Voice
Now that you've put all the pieces together and come up with a solid formula for building a brand identity, the next step is to leverage it online via social media. Take up every square inch of real estate you can get to promote yourself! Social media branding relies heavily on voice, so, as always, it's crucial to have your voice down cold.
It's important to choose the platforms that make the most sense for your brand. Each social media platform has a specific demographic. If you're selling a product for teenage girls, Tumblr and Instagram Stories are better picks than LinkedIn or Twitter.
The type of language you use you on social media—how you word your tweets, Instagram captions, and Facebook posts—should speak directly to your audience.
Finding this voice can be tricky, so always try to keep these key questions in mind:
Who is your audience? The age demographic will tell you whether or not using slang, GIFs, and pop culture references are appropriate.

What is your brand's culture? This goes back to your company's core values. If empowerment is relevant to your brand, then social justice content could be a good way to build trust with your brand.

If your brand were represented by a character, who would it be? Think of your ideal representative, and how they would communicate.

Have you conducted market research? Sprout Social's insights has shown that honesty and authenticity are the most important traits of a brand's social media voice. Slighting your competition is the least favorable, and will turn your audience off. Humor is good, but only if it feels authentic to the brand.

Who is speaking for your brand? Is it just you, or will it be a team of content writers? Ask yourself:

Do we use social jargon, slang, and colloquialisms?

Do we speak candidly on subjects, or are we more diplomatic?

Do we have a clear customer service strategy in place?

Do we use hashtags or emojis regularly?
It's important to establish ground rules of how your brand uses its voice, so that all writers' content can be consistent.
Use These Brand Development Strategies
Creating a brand is no easy task! You may have an exquisite brand identity guide— an eye-catching logo, beautiful color palette, contemporary typeface, stunning website, and crystal clear voice. When it comes to social media, how do you make the most of this wonderfully executed package?
Here's some dos and don'ts:
Do engage frequently! Engagement promotes feedback and generates a positive customer experience. Like positive comments, reply to questions, and handle any negative comments or concerns with a friendly, polite, constructive tone. Posting consistently is crucial—nothing kills traffic quicker than lack of new content.

Don't look to big established brands for a social media template—brands like Adidas can have their slogan as their bio because they're already well-known. Your Twitter and Instagram bio should be informative but short and to-the-point, describing what your brand has to offer. Throw in your brand's key values where possible.

Do invest in social media software. There are dozens of programs and tools out there to help you generate an automated content-posting schedule, to catch your audience at the right time and increase engagement and feedback. There are plenty of platforms that offer free trials of their social media managing, publishing and analytics tools to measure and monitor your success.

Don't over-explain. Keep your captions short, and limit the use of hashtags to one per post (if appropriate). Cluttering your timeline with too many hashtags and long-winded captions disconnects you from your audience. Studies have shown that our average attention span is approximately 7 seconds long—about the same as a goldfish!

Do keep your visuals consistent. Your logo and color palette should be reflected on your social media—especially when it comes to a visuals-heavy platform like Instagram. Your profile photo/avatar should be your logo. Keep all posted visuals consistent by cropping or filtering them the same way.
Take a look at the way famous tattoo artist @johnboytattoo curates his Instagram feed—you'll notice all his images have a similar feel: mostly black-and-white, with very visible light leaks on each photo. If you have an opportunity to be creative in your gallery, take it! It will help with your brand recognition.
Utilize A Brand Style Guide
An important part of implementing and building your brand identity is creating a brand style guide. This perfectly packaged booklet will display all of your visuals and explain your brand's voice, tone, and values. Fill it with examples and use-cases, so that the style guide can function as a guideline for all your branding needs. (And it's a must-have if you have any freelance content creators coming through to write blog or social media content—authenticity and consistency, remember?) Add tables, charts, and graphs of market research and surveys to your style guide, and design them in a way that represents your brand identity!
Take every brand-association opportunity, and the end result will be a solid, crystal-clear brand identity guide. It requires a bit of a time investment but it will save you a lot of time and trouble in the long run.
Okay—now that you've got all the tools you need to start building that brand, get out there and brand yourself! And, if you're ready to start your website, we got you: we have lots of amazing, easy to use templates to showcase your work.
Want even more tips on how to build your brand? Check these out:
13 Qualities of Every Well-Designed Portfolio Website
A Guide to Social Media Strategy For Your Creative Business
How to Start Your Own Podcast: A Creator's Guide