In 1989, the activist art collective Guerilla Girls put out a poster that read, "You're seeing less than half the picture without the vision of women artists and artists of color." This was twenty-eight years ago, and the phrase still stings. Today, the story being told by most galleries, museums, and design studios is that there are more male creators than female, and that there are more white female creators than WOC ones. It's a convenient fallback to say, "We're committed to fair hiring policies, but there are just more men in the field."
When women do carve out space in the art and design world, there's often less hype and recognition around their work. And this only serves as confirmation bias for the voices claiming that female creatives get hired less because there are simply fewer of them. The end result is that emerging female designers are discouraged from foraging forward, and the status quo doesn't change. With recent census data suggesting that about half of the design workforce in the United States is female, it's clearly time to change the script when it comes to promoting and hiring women in design.
A great place to start is with the ever-expanding online directory Women Who Design. Created by Jules Forrest, a designer and developer at the venture capital firm Sequoia, Women Who Design recognizes inspiring women in the design industry. The site lists female designers with their bios and Twitter handles, and is also filterable by job categories like art directors, developers, illustrators, and product designers. Women Who Design is a handy resource for people looking to hire and recruit. It's also a great rebuttal for the argument that there just aren't enough women out there with killer design resumes.
We've rounded up twenty standout designers from Women Who Design who are well worth a Twitter follow. These creatives range from engineers to bloggers, all with slick design sensibilities and exciting work. You also might want to use this tool made by @megdraws that analyzes your Twitter account to estimate the gender distribution of your followers and who you follow.
Illustrator and designer Fanny Luor currently works at Dropbox, where she crafts illustrations and design assets that add character to the well-designed app. On Twitter, Luor chats about snacks, cats, games, and Dropbox design. She is also a risograph artist and muralist with a knack for producing ultra visually satisfying line compositions that show a mastery over negative 2D space.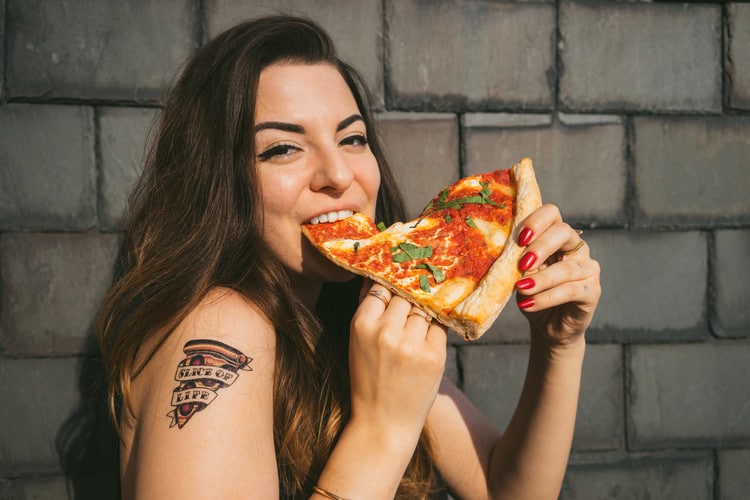 One look at Jen Mussari's Twitter prompts a detour to her website, an incredible portfolio full of ultra bold lettering. She's done lettering on everything from T-shirts to signs to motor bikes, with a modern and updated traditional tattoo kind of aesthetic. Mussari has created design work for clients including Dolce & Gabbana, Airbnb, Kickstarter, Shopify, Patagonia, Target, and Adobe, just to name a few.
3. Maggie Bignell (@maggled)
With a recent gig as product designer on Hillary Clinton's election campaign, Maggie Bignell is a master of the infographic and a whiz when it comes to interfacing between human brains and screens. Bignell is also working on an ongoing project illustrating women through history using graphic-impressionistic forms in a rich purple, blue, and red pop art palette.
4. Lydia Choy (@choy)
The lead designer and cofounder of OculusMedium, and the technical art director at Oculus, Lydia Choy is a trailblazer in the realms of immersive storytelling, VR sculpting and animation. Her Twitter is full of all things digital rendering and augmented reality—think sculpting with digital clay in virtual reality. Follow her for cutting edge industry news and ridiculously rendered digitally sculpted WIPs.
LA-based Lisa Hanawalt is the producer and production designer behind Netflix's BoJack Horseman, which borrows from the irreverent tradition of Family Guy-esque adult cartoon comedy, except the main character is a horse, and the jokes are a bit more poignant (one could even say the storylines approaches fable territory). In addition to working as the full-time art director for BoJack, Hanawalt has published a number of delightful and bizarre graphic art books, the most recent being the celebrated Hot Dog Taste Test.
A RISD alum, Julia Parris is an art director and photographer with clean, geometric and loud work. Her personal work includes more collage-heavy design (she just released a zine titled MOVE SLOW). She's also the founder of the Handmade Valentine Project, a project where you make Valentine's Day cards and send them to 10 strangers around the world. Parris is the definition of inter-disciplinary, and makes design work with a combination of commercial and DIY sensibilities.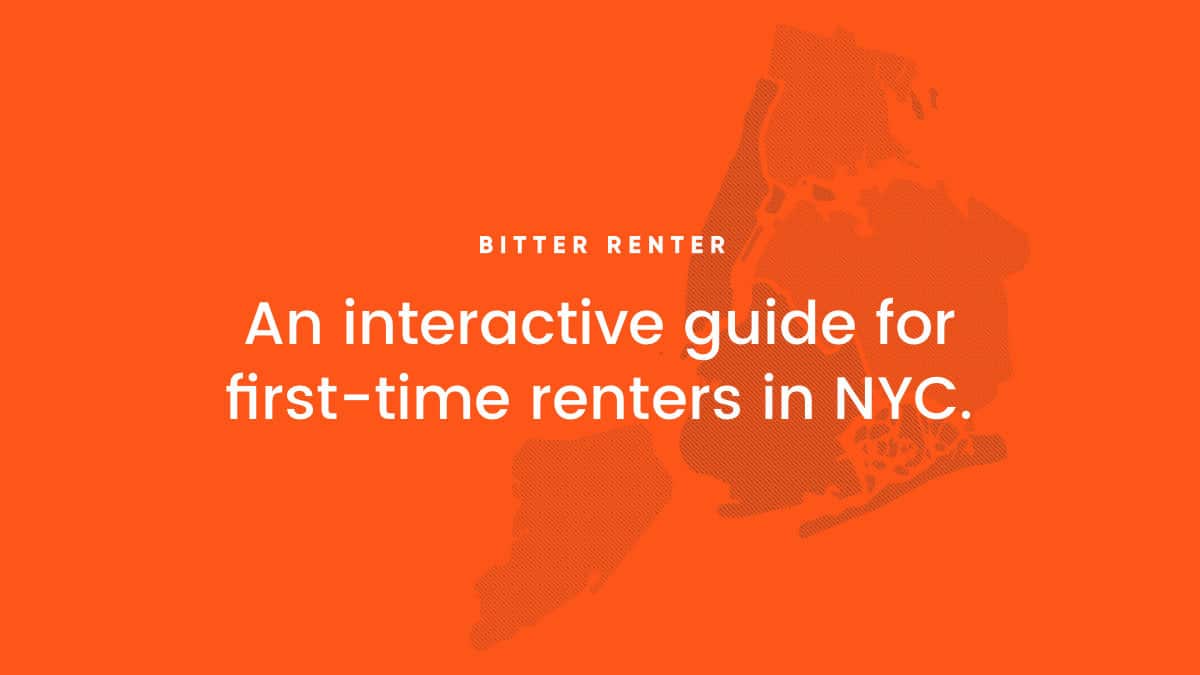 Known as Bourn or Made by Bourn, Kim Goulbourne is a designer, developer, coder and creative who crafts purpose-driven IRL experiences through design and code. Her project Bitter Renter, which helps first-time NYC renters figure out their living situations, just won a 2017 Webby Award. Goulbourne is currently working on No Questions Asked, a New York-based project in the form of a web platform and app that curates new NY experiences and adventures for community members.
Simone Noronha has created a retro universe of art-deco infused design. She's a designer, illustrator, and animator based in New York City, and has worked for clients like Google, The New York Times (pictured here), Tumblr, and Pitchfork. Noronha is a guru when it comes to branding, and was the designer behind innovative consulting firm Redscout's facelift. With a mix of simple geometric style and weirdness, she successfully re-injected playfulness into the brand's identity.
Hailing from NYC, Molly Lafferty is the design director at This Also studio and an expert in designing for television. (Check out her in-depth Medium tutorial on the basics of UI for TV.) Lafferty is full of design insight condensed into Twitter length format, tweeting recently, "There's a constant tension in digital product design between the novel and the established. Making something new is hard."
Working in both print and digital media, Istanbul-based Lu Yu is an independent illustrator and graphic designer with a bold and text-driven aesthetic that makes expert use of texture, geometry and form. Yu has worked with clients including Unilever, Danone, and Siemens. She recently created illustrations for Tobias van Schneider's How To Move to New York, an informative guidebook about relocating to NYC.
Tina Snow Le is an artist and designer, currently working as the associate design director at Instrument, a sleek Portland-based digital brand and product innovation company. She's worked as a designer and creative director for heavy-hitting brands like Nike, Levis, and Wildfang, and her Twitter is full of on-point, adversarial and smart content that often serves looks to a design world that isn't particularly friendly to WOC. *(Photo via Portland Creatives.) *
Anna Niess is fighting for socialism, one hilarious tweet and mobile app at a time. She currently designs mobile apps for Tumblr, and has previously led digital strategy initiatives for Planned Parenthood and Time Inc. She also runs a bodega-inspired lifestyle brand that lures customers in with sales pitches like "a must-have for anyone who owns a telephone and enjoys eating food." Additionally, Niess is the mastermind behind Fuck Yeah LinkedIn, which is, just as it sounds, a LinkedIn fan blog.
Greyson MacAlpine is a product designer and person behind Wild & Grey Studio, a San-Francisco based collective of creatives who work in video production, photography, and design. She's worked on an impressive spread of cutting edge projects, recently as the designer for a Waverly Labs wearable tech project (pictured) that's developing a language translation application to correspond with a smart wearable counterpart.
Dutch illustrator and screen printer Eva Stalinski is the brain behind hilarious content and images that are very "internet" in their sensibilities (lots of silly animals doing silly things) but also hyper-stylized with a sort of psychedelic Bauhaus sensibility. Her Twitter feed includes time-lapse screen printing behind-the-scenes videos, which give a taste of her Screen Printing At Home YouTube channel.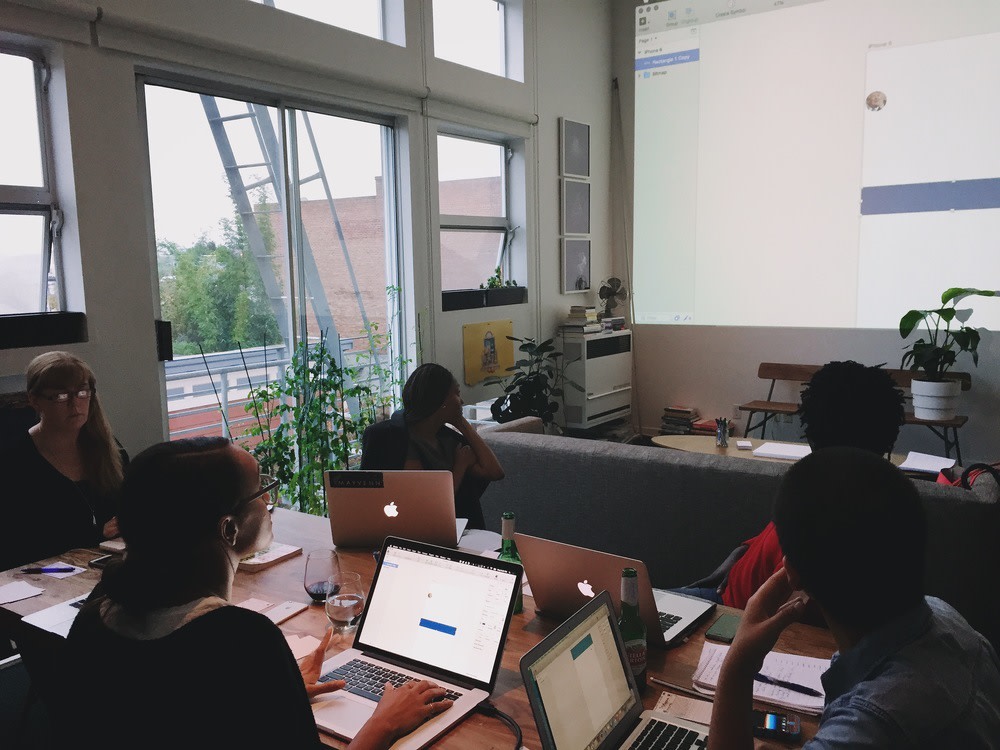 Melanie Araujo is a visual and interaction designer based out of San Francisco. She's spoken on the Design Details podcast, discussing inclusion and the struggles of making it in Silicon Valley as a designer and a black woman. She's the brain behind Front and Center (pictured), a platform aimed at increasing diversity in tech through design workshops in Bay Area communities.
A freelance designer, artist, educator, and writer, Molly McLeod creates zines, GIFs, and digital designs, and is also an active feminist educator and activist. McLeod previously worked as the lead visual designer for Code For America, and now she specializes in design workshops for non-designers. She often speaks on design for social justice, and designed Co-opoly, a board game about worker cooperatives that is sold in over thirty countries around the world.
Sarah Doody runs UX Notebook, a weekly UX newsletter which consists of practical articles that help her readers get over design roadblocks, stay on top of current technology, and approach everyday problems from a design perspective. Doody is a goldmine of advice and resources when it comes to digital design, provides a UX tip of the day, and has published her own IRL UX pocket guide for designers.
18. Kassie Scribner (@ladyscrib)
By day, Kassie Scribner is the interactive art director at Adobe, working in UX design to create beautiful digital experiences for other designers using Adobe software. By night she runs Lady Scrib, a lettering, illustration and embroidery brand that makes the quaintest of home decorations. She's also vice president of Salt Lake City's Professional Association For Design. In sum? A designer who seamlessly weaves together high-powered digital work with tangible products.
Drawing from an interdisciplinary background and a 15-year career spanning a variety of design roles, Kat Vellos is a seasoned graphic designer, art director, non-profit program director, experiential-learning facilitator, and UX designer. She's passionate about bridging IRL and digital experiences, currently working as a product designer at Pandora, where she oversees the process of understanding and implementing what people need out of a digital music library. Vellos also founded and runs Bay Area Black Designers, a professional development community with the goal of diversifying the design world.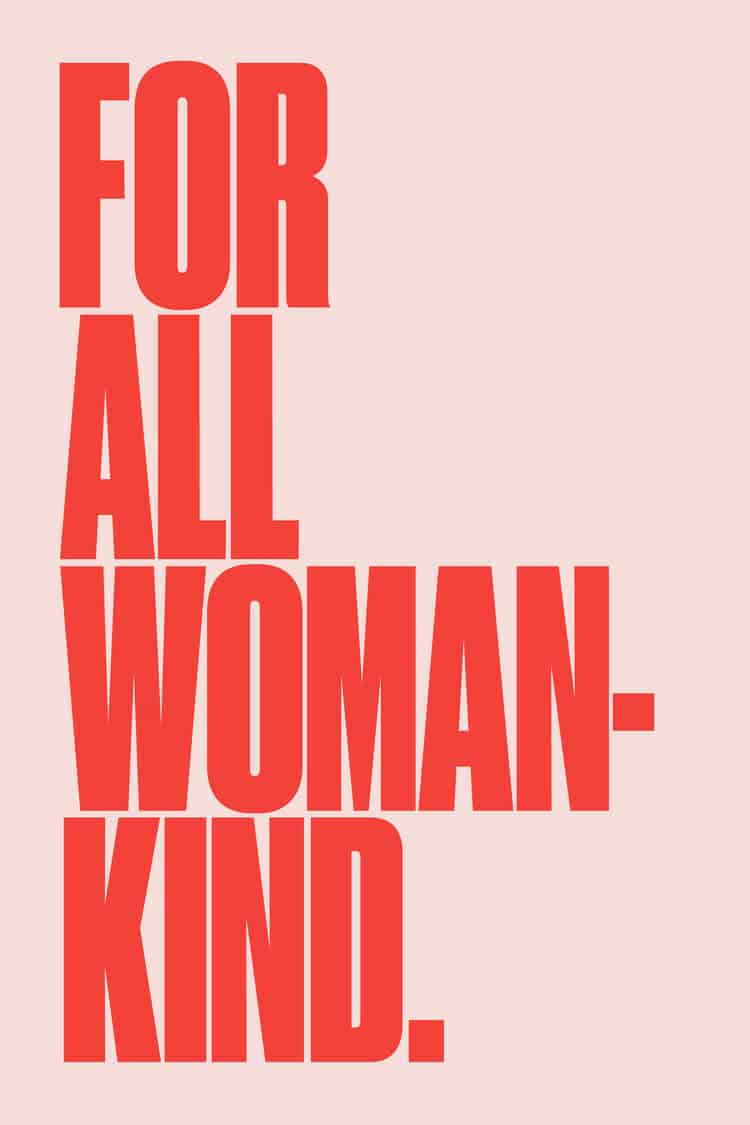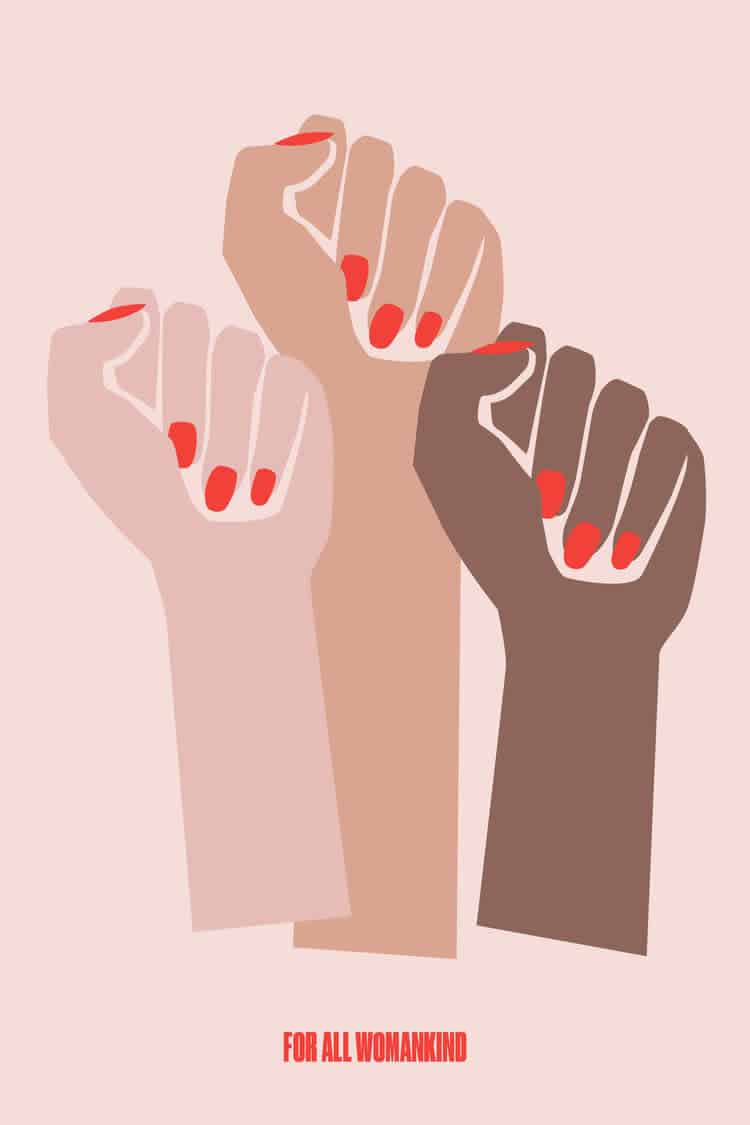 A former Pentagram designer, Deva Pardue is the founder of For All Womankind, a design initiative aimed at actively and transparently raising money for not-for-profit organizations working to advance women's rights and equality. For All Womankind creates and sells boldly designed posters with slogans like THE MATRIARCHY IS COMING and riott grrl inspired femme fist pins and totes. This April, Pardue spoke at a New York design panel addressing the question of how to mobilize design for the masses.