Genius is one percent inspiration and ninety-nine percent perspiration. If you don't agree with that quotation, you must be blessed with effortless creative thinking and an internal engine that just won't quit. For the rest of us, at least from time to time, it can be sheer agony to start a new project.
As always, illustrator Adam J. Kurtz knows how you feel. His notepad series "How to Get Started" gives valuable advice organized into cheeky chapters titled "Blleerrghh" and "Take a Nap???"
Without handing you all the answers (because who has them anyway?), Kurtz sprinkles a dusting of confidence that will help you tackle personal or client projects. On October 4, his new book PICK ME UP: A Pep Talk For Now & Later will have even more prompts, exercises and "existential activities." Check out his illustration portfolio at www.adamjkurtz.com for more.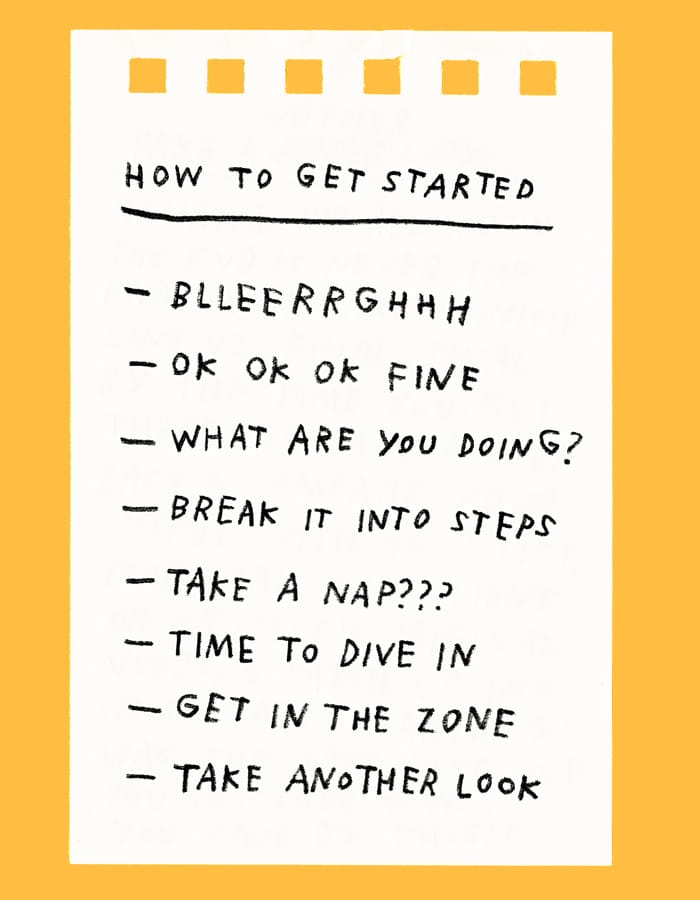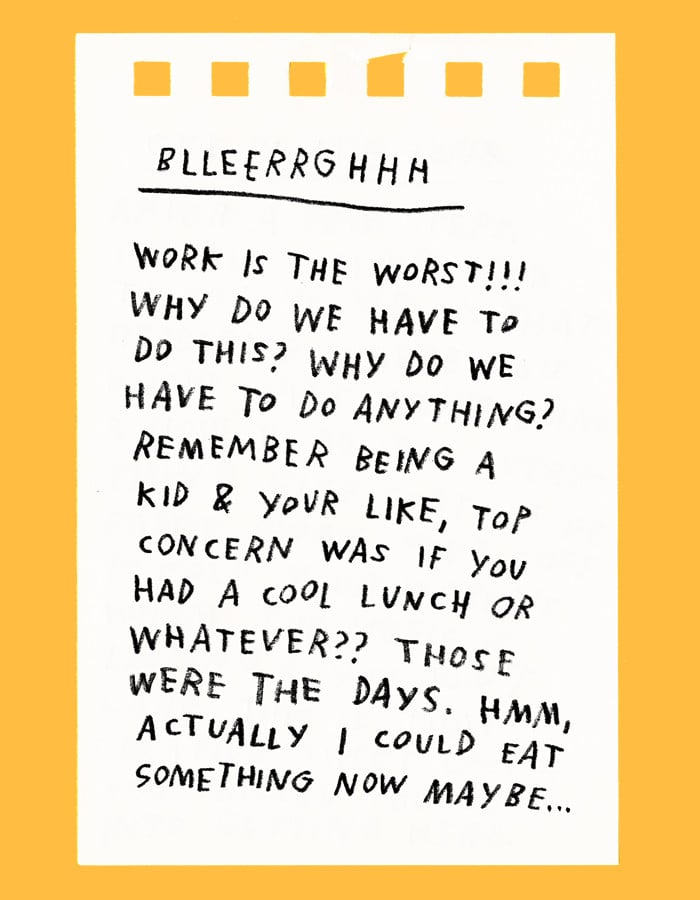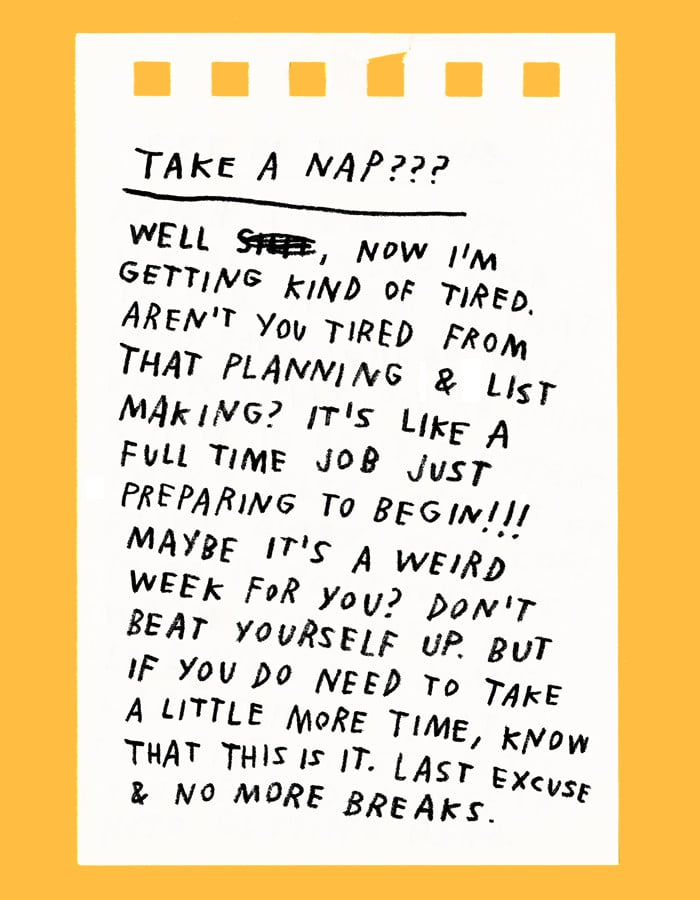 via Design*Sponge
Header image via Buzzfeed Vine