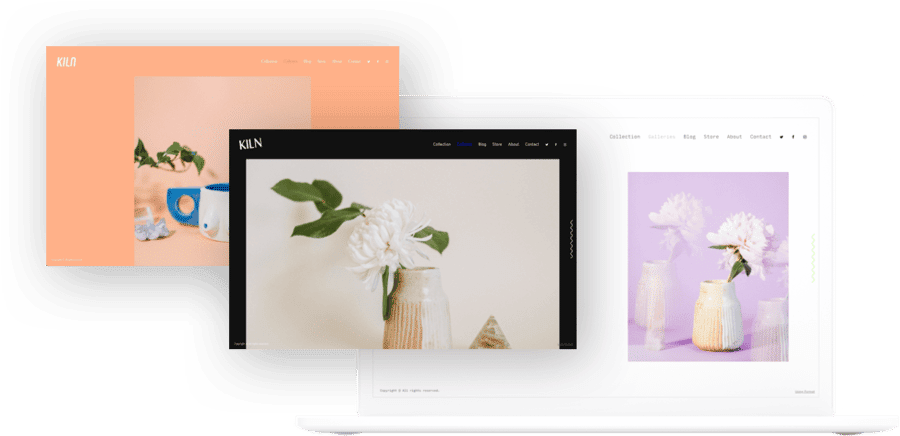 Common Pitfalls Of Illustration Portfolios
Now that you're familiar with the various ways you can design a beautiful portfolio, it's also best to know which decisions can make or break your site. When designing a portfolio website, make sure you avoid these all-too-familiar mistakes.
Overwhelming Your Visitors
Less is more. Creative work isn't just about showing everything you've got—it's also an exercise in restraint and knowing how to cut out all the unnecessary filler. The same goes for your portfolio. Narrow down your work to 10 to 20 of your best illustrations and learn to say goodbye to the pieces that don't spark joy!
Choosing Irrelevant Work
As you're narrowing down your options, remember to choose work that exemplifies who you are as an artist. Each creative should have a personal style that's unique only to them. This should encompass your preferred mediums, your color choices, and the themes you want to explore. While it's good to show a sense of diversity in subject matter and creative briefs, make sure you maintain a sense of focus and cohesiveness among your chosen illustrations.
No Sense Of Organization
In the same vein, you need to keep things neat and organized. As you may have noticed in the portfolio examples, a creative must take the time to organize their works into neat galleries and pages, as well as pay close attention to site navigation. Clients don't have a lot of time to peruse each and every portfolio that comes their way. You need to make sure your website is easy to navigate so that nobody leaves your site frustrated with very little takeaway.
Inaccessible Work
A disorganized website isn't the only thing that will leave clients unsatisfied and frustrated. A design portfolio that's filled with huge files that take ages to load, or on the contrary, features pixelated, low-res illustrations that don't allow anyone to see the details are a huge turnoff. Always optimize your photos so that the photos come out clean and load as quickly as possible!