Putting a price on creative work has always been an act cloaked in secrecy. When it comes to setting prices for freelance illustration jobs, it can be overwhelming. There are very few real-world examples of rates for illustration work that illustrators can turn to when dealing with potential clients.
Find out more about freelance rates in "Who Pays Photographers (And How Much)
So we asked our community about their work. From their responses, we created a list of rates major publications across the world pay for freelance illustrations. Want to help us build a better resource? Click here to submit your rates anonymously or enter directly at the end of the page.
From world-renowned magazines to self-published children's books, we've collected examples of illustration job rates to help demystify the act of pricing your work. These entries help to create an anonymous resource, for illustrators by illustrators—without anyone jeopardizing their career.
It's important to remember that these publication rates for illustrator jobs are not a guarantee. There are many factors that could result in you getting paid less or more. Use this resource as your guide to pricing your work and building your illustration portfolio in the world of freelancing.
Note: Featured illustrators are not related to publication rates. All submissions were gathered by Format Magazine and are anonymous.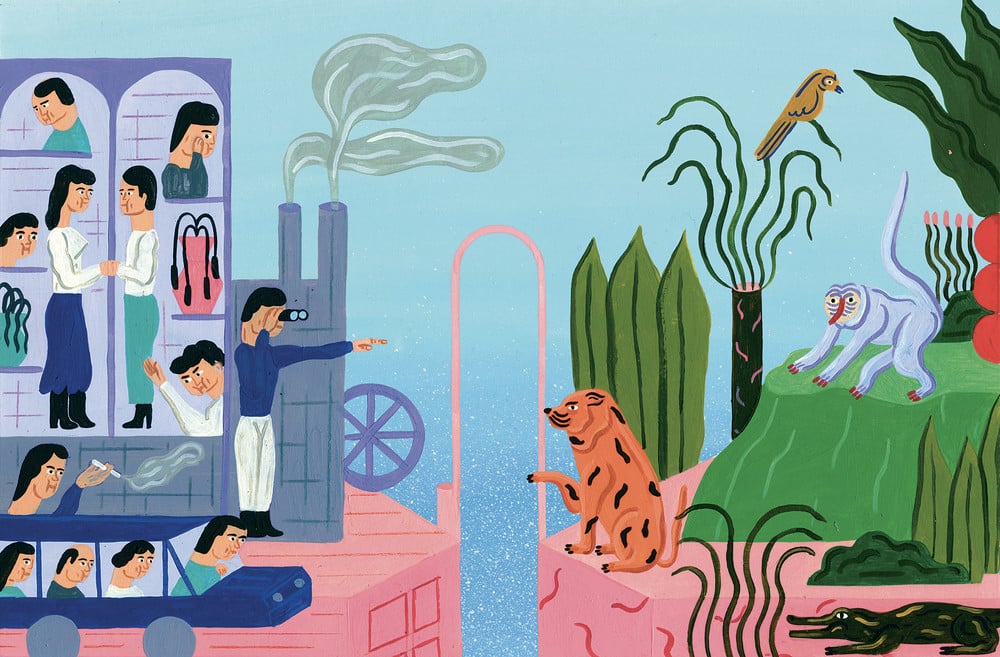 Parker Hubbard for The New Republic
The New Republic
Pays: $200-250 USD
For: Spot illustrations (2016)
Founded in 1914 as a "journal of opinion," The New Republic continues to explore and challenge critical issues both online and in print. Featuring essays and reporting on American politics and current events, The New Republic also hires illustrators to add color and interest to their stories.
Claus Studios for Harvard Business Review
Harvard Business Review
Pays: $1,800 USD
For: Full page and three small spot illustrations (2017)
Harvard Business Review often features illustrations on their online platform as well as in the print edition of the magazine. The publication features articles on a range of business-related topics, like data science, digital marketing, and health care.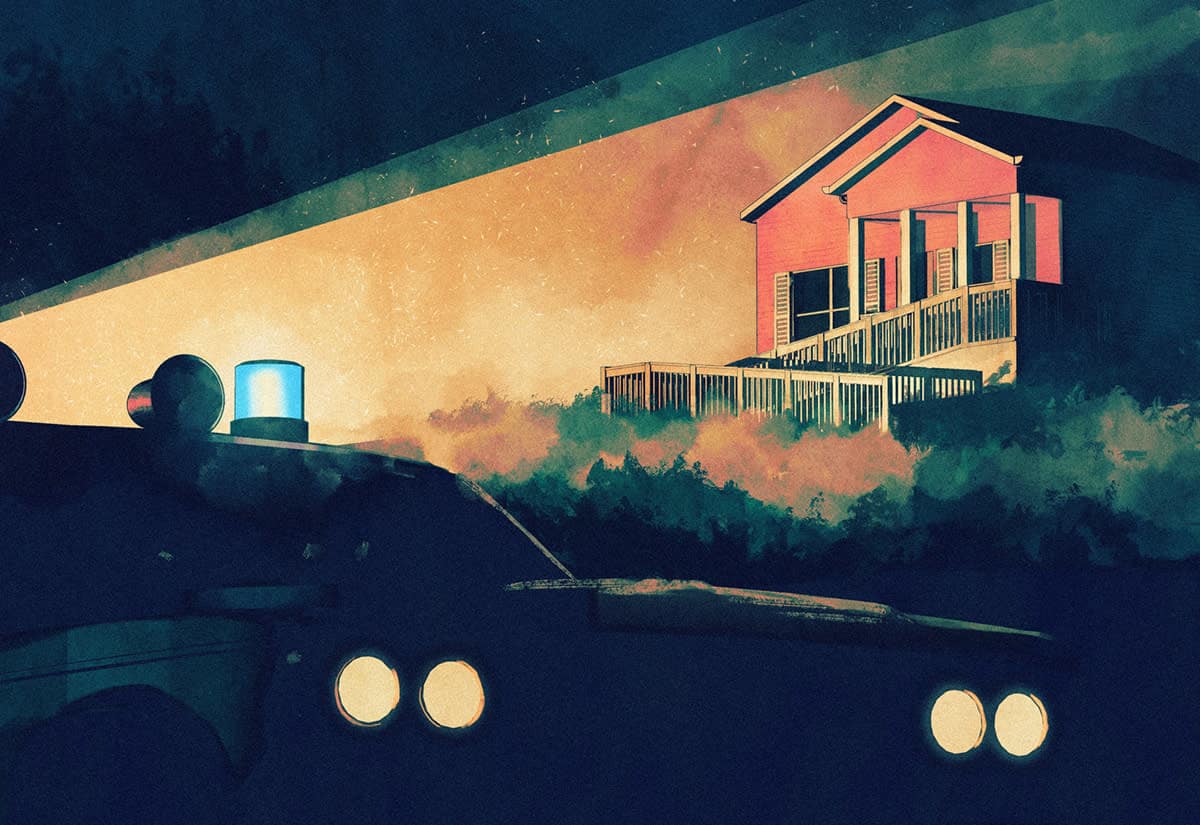 Corey Brickley for Buzzfeed
Buzzfeed
Pays: $350 USD
For: One illustration (2016)
Digital publishing giant Buzzfeed is well-known for its quizzes and listicles, but the platform also commissions editorial illustrations for its original, long-form content.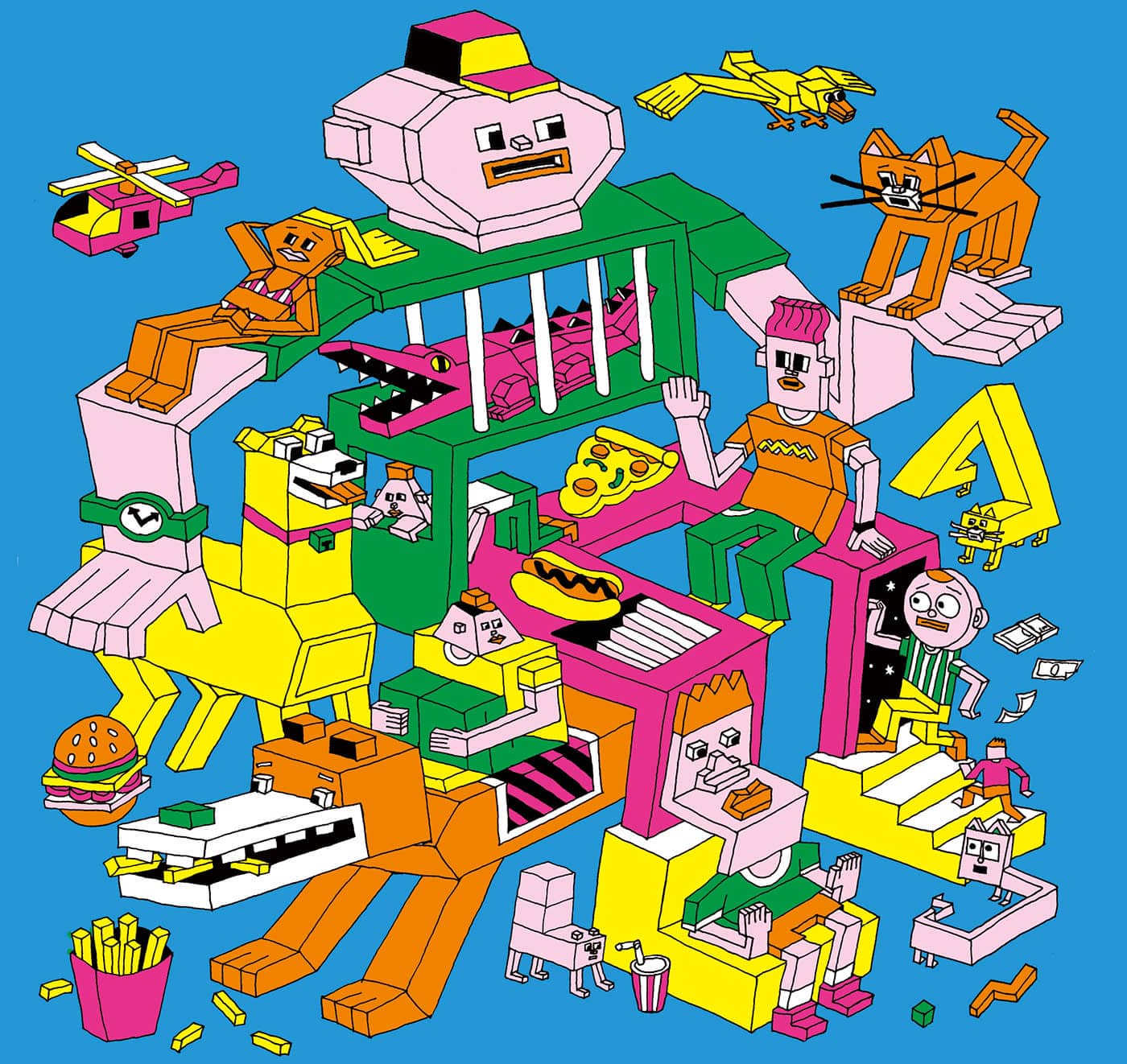 Wakana Yamazaki for The Lifted Brow
The Lifted Brow
Pays: $75-100 AUS
For: Black and white and color illustrations (2016)
Founded in Australia in 2007, The Lifted Brow is a not-for-profit literary magazine. In addition to their printed journal, published quarterly, The Lifted Brow also shares work on their website. They tend to commission colorful, poppy illustrations for their printed publication.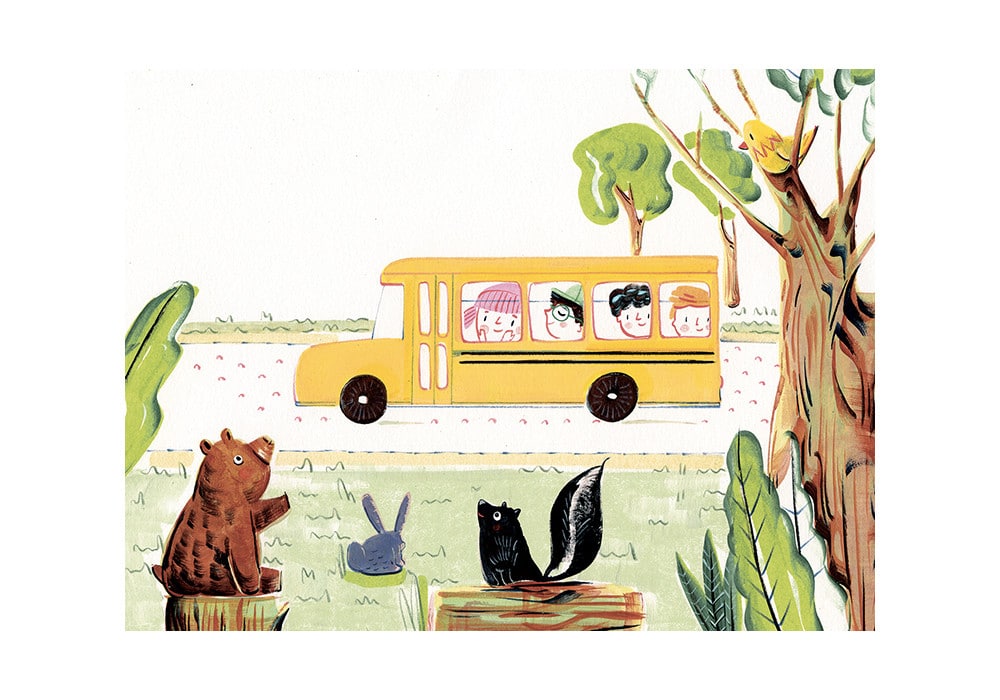 Ana Sanfelippo for Ladybug Magazine
Ladybug Magazine
Pays: $550 USD
For: Full color two-page spread (2016)
Aimed at young readers between three and six years old, Ladybug is an award-winning children's magazine packed with stories, poems, and illustrated work. They publish a print edition nine times a year.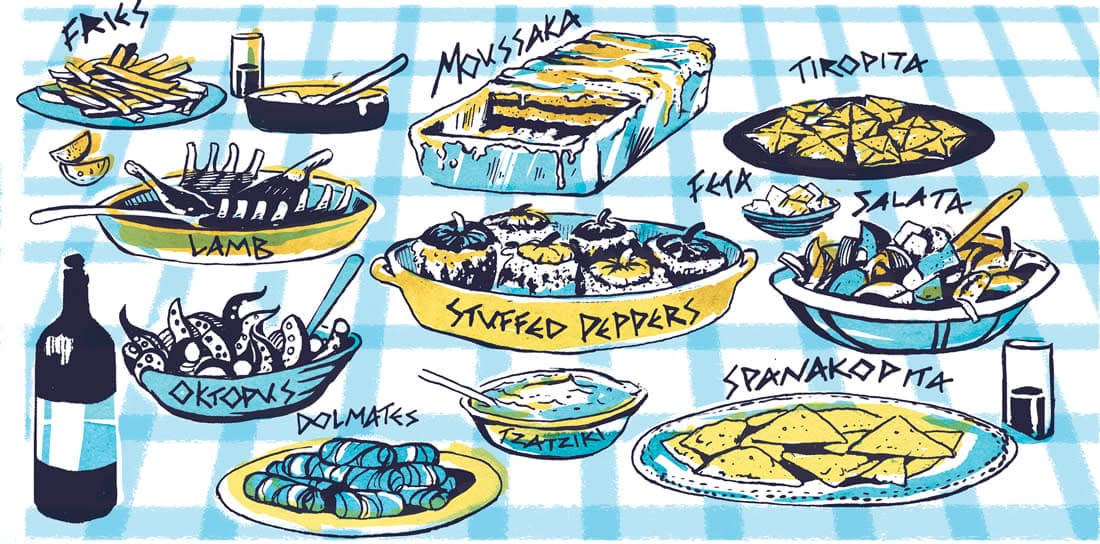 Levi Hastings for Jarry Magazine
Jarry Magazine
Pays: $500 USD
For: Two illustrations (2015)
Published biannually, Jarry is a print magazine exploring "where food and queer culture intersect." Their content ranges from profiles of chefs and restauranteurs, to discussions of how food plays a role in culture and history.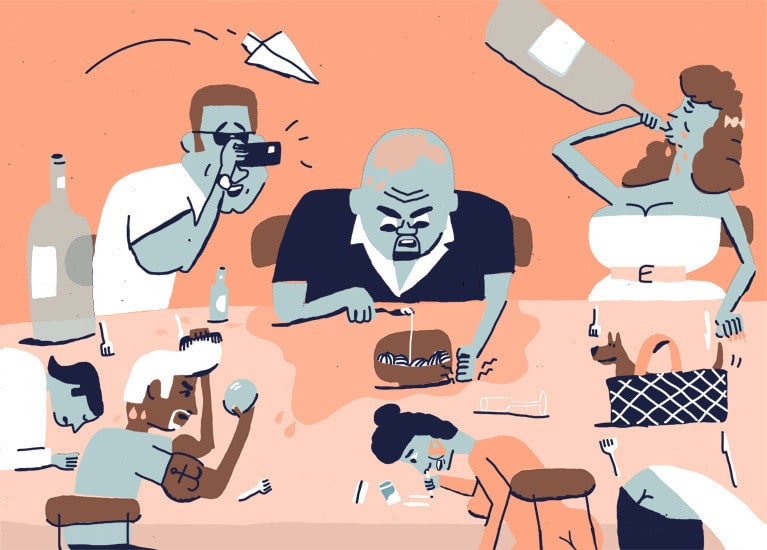 Thomas Slater for Vice
Vice
Pays: $250 USD
For: Online illustration (2016)
Founded in 1994 in Montreal, Canada,Vice has a made a name for itself by appealing to a millennial crowd with all-access journalism. The self-proclaimed "coolest magazine in the world" employees approximately 3,500 freelancers and often features the work of talented illustrators.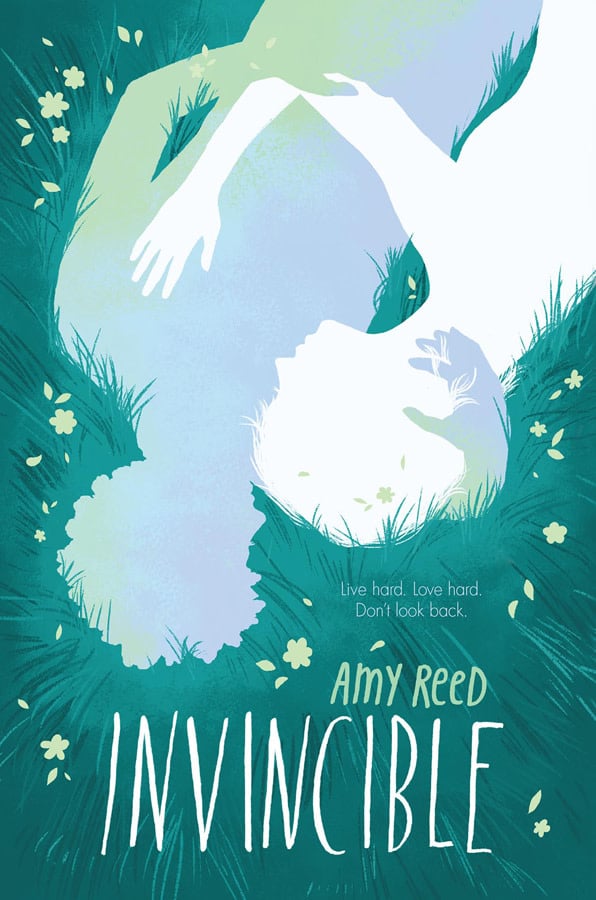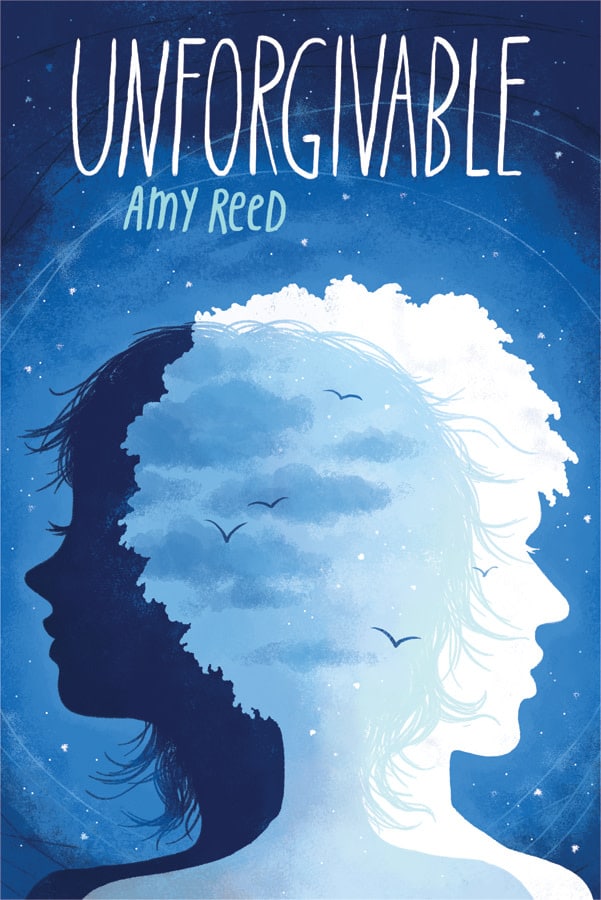 Julie McLauglin for HarperCollins
HarperCollins
Pays: $3,000 USD
For: Cover illustration (2013)
With publishing groups located all around the world, HarperCollins works with illustrators to create visually stunning covers as well as intricate and adorable children's books. As one of the "Big Five" English-language publishers, having your illustrations published with HarperCollins means your work will be on bookshelves around the world.
Harry Malt for The Washington Post on Medium
Medium
Pays: 350 Moroccan dirhams ($35 USD)
For: Five illustrations (2015)
Online publishing platform Medium gives everyone a chance to share their stories with over 650,000 users. With major publications like The Washington Post, Refinery29 and MTV News publishing content, the site offers the opportunity to work with some heavy hitters and have your illustrations seen by readers all over the world.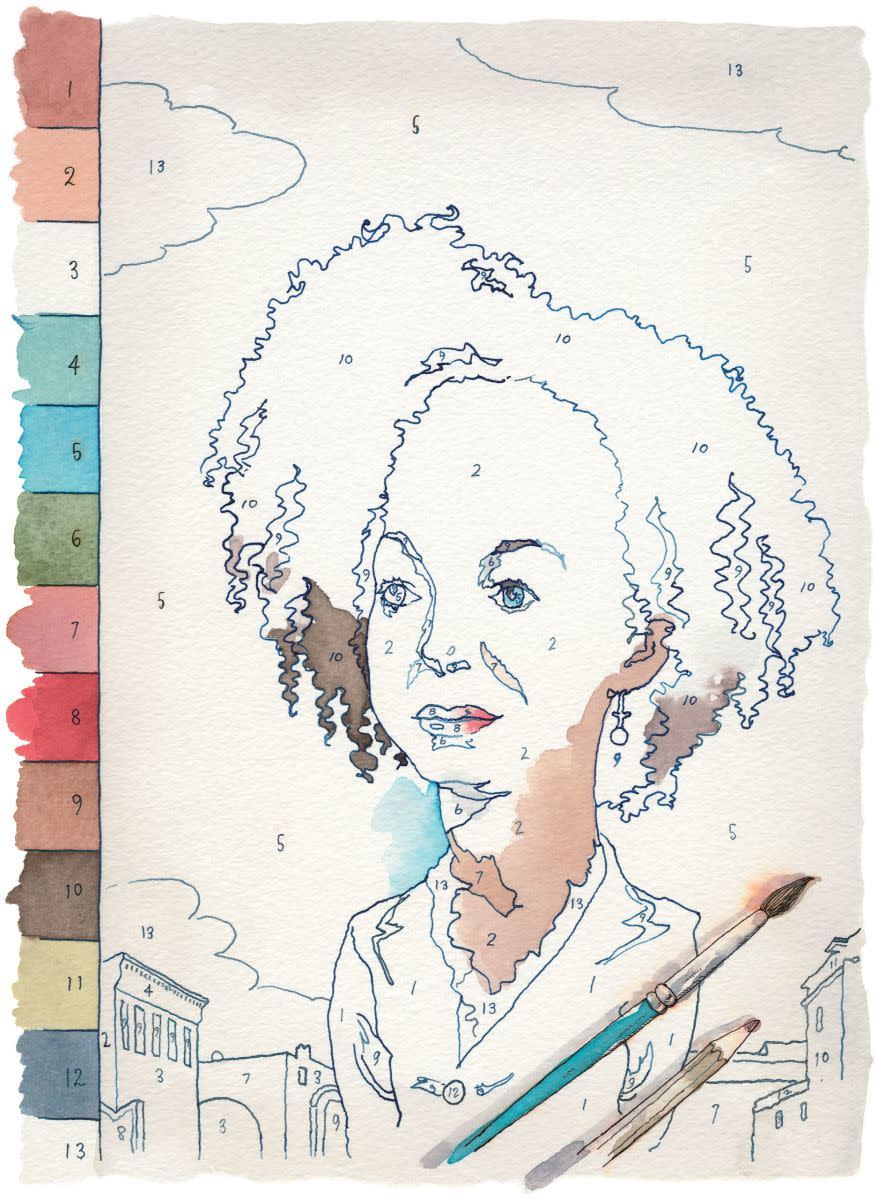 Barry Blitt for The New Yorker
The New Yorker
Pays: $500 USD
For: One ¼ page colour illustration (2012)
Since its inception in 1925, The New Yorker has been publishing cartoons, illustrated covers and a variety of illustrations to accompany articles from movie reviews to financial analyses. Their homepage uses illustrations for navigation and their columnists images are illustrated avatars—they really embrace illustrators at The New Yorker. If you are looking to submit an illustration, visit their Submittable site.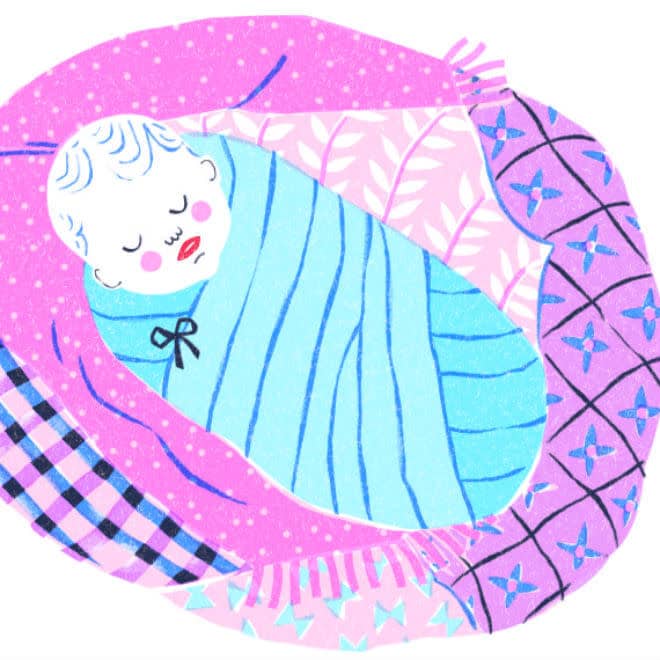 Emily Taylor for Today's Parent
Today's Parent
Pays: $210 USD
For: Illustration for print (2015)
Covering everything from pregnancy, education, development and behavior, Today's Parent is a Canadian magazine for parents of children from birth to age 14. Published six times a year, the magazine reaches approximately 1.6 million readers.
Kate Francis of Brown Bird Design for Time
Time
Pays: $500-$2,000 USD
For: One-page illustration (2014)
Pays: $3,000 USD
For: Cover illustration (2014)
With a readership of over 26 million, Time has the world's largest circulation of any weekly news magazine. Roberto Parada, Edel Rodriguez, and Tim O'Brien are among the many illustrious artists whose work has graced the pages of TIME Magazine.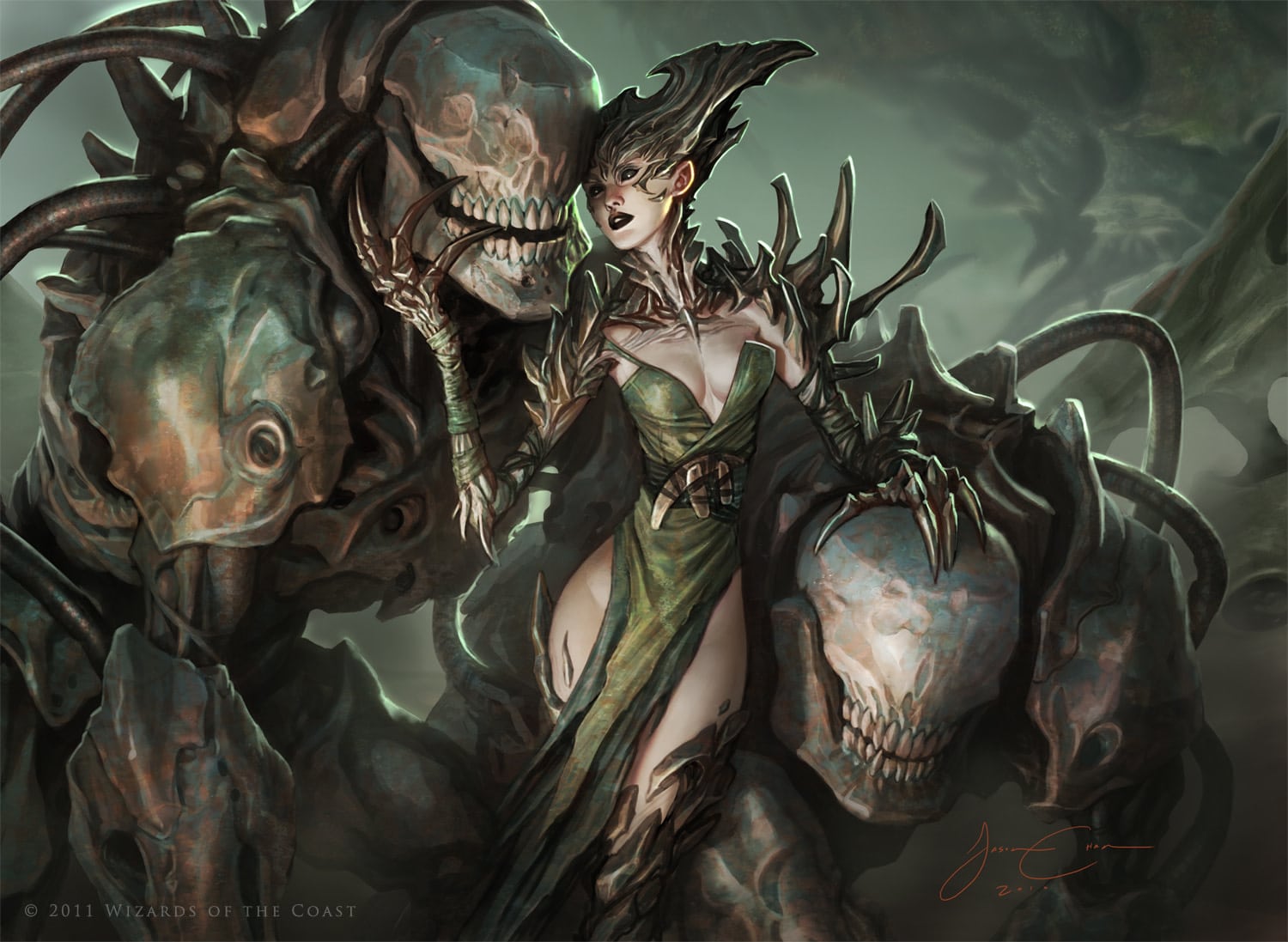 Jason Chan for Magic: The Gathering
Magic: The Gathering
Pays: $400-$600 USD
For: One card illustration (2013)
Ever thought of trying your hand at fantasy illustrations? Why not start with the extremely popular collectible card game Magic: The Gathering. According to Reddit, the average illustrator receives anywhere from $400 to $600 USD per card. More established artists report having been paid between $1,200-$1,300 USD per card. While the homogenization of the art style has increased artist's workload without a fair increase in pay, the residual sales of originals, prints and artist proofs can still equal a sizeable income.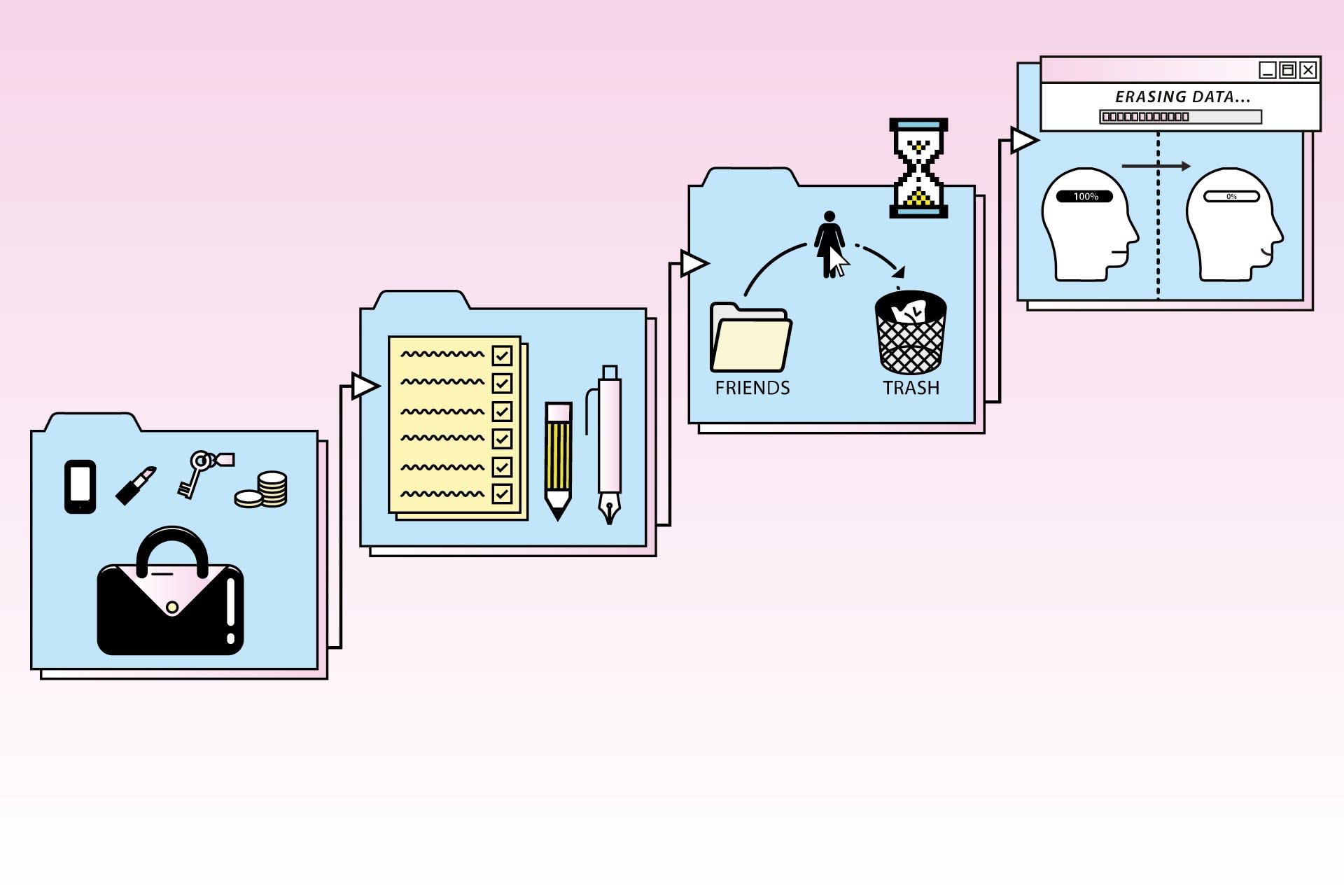 Freya Morgan for Glamour UK
Glamour UK
Pays: £175
For: Single illustration for print (2016)
With over 2.8 million monthly visitors and a print readership of 875,000, Glamour UK is the best selling women's lifestyle magazine in the UK. Launched in 2001, Glamour UK covers everything from celebrity news and fashion, to women's health and travel.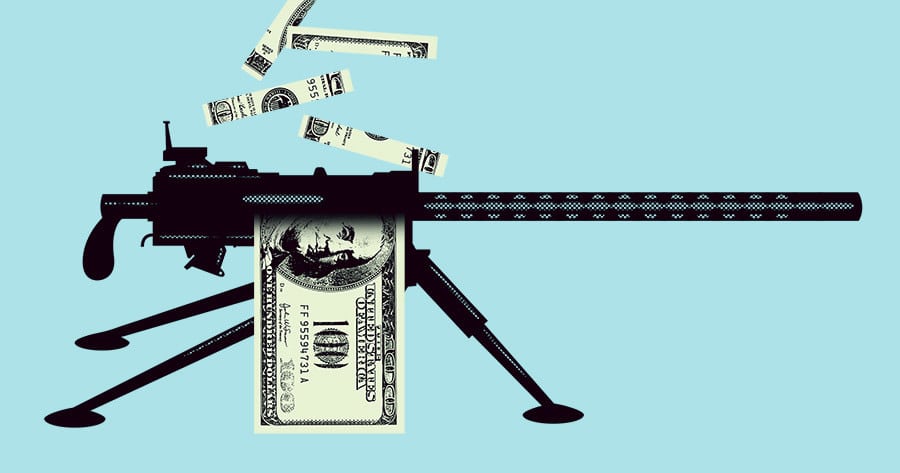 Matt Chase for The New York Times
The New York Times
Pays: $300 USD
For: One ¼ page illustration (2016)
Pays: $450-600 USD
For: One ½ page illustration (2016)
As one of the most prestigious news publications in the world, landing an illustration in The New York Times is a serious accomplishment for any illustrator. With both print and online publications, there are even more opportunities available to get published in the New York Times.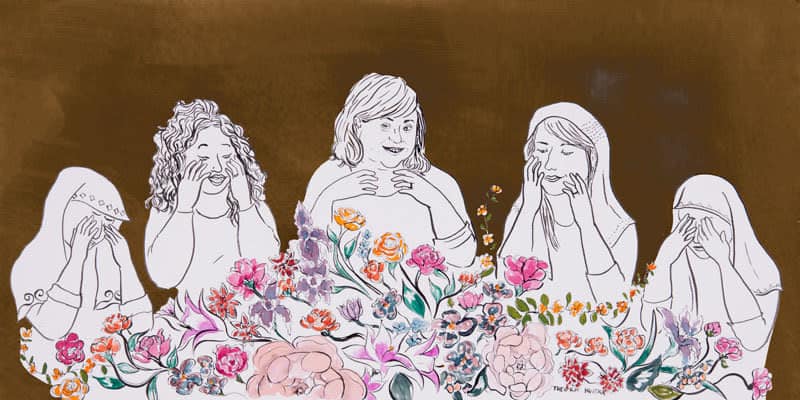 Theora Kvitka for Lenny Letter
Lenny Letter
Pays: $250-275 USD
For: One illustration (2016)
Created by Lena Dunham and Jennifer Konner, Lenny Letter began as a weekly newsletter and has become an online publication aiming to give young female voices a platform to discuss issues affecting them. With minimal art direction, Lenny Letters gives illustrators artistic freedom which can be a pro or con depending on the artist.
Jori Bolton for The Globe and Mail
The Globe and Mail
Pays: $190 CAD
For: One spot illustration (2015)
In print for over 170 years, The Globe and Mail is Canada's #1 national newspaper. With illustrations featured in every section from opinion to news, business to sports, The Globe and Mail has featured many up and coming illustrators including Jessica Bromley Bartram, Mariah Llanes, and Clayton Hanmer.
Carly Gledhill's picture book One Previous Owner
Self-published children's book
Pays: $5,000+ USD
For: 32-page picture book (2015)
If you are working on a self-published children's book, remember, this will involve the same amount of work as a traditionally published children's book. You should therefore expect to be paid the same amount you would earn from a traditional publisher. Illustrators working with self-publishing authors may even request a higher rate, as there are far less benefits and prestige when compared to establishing a relationship with a large publisher.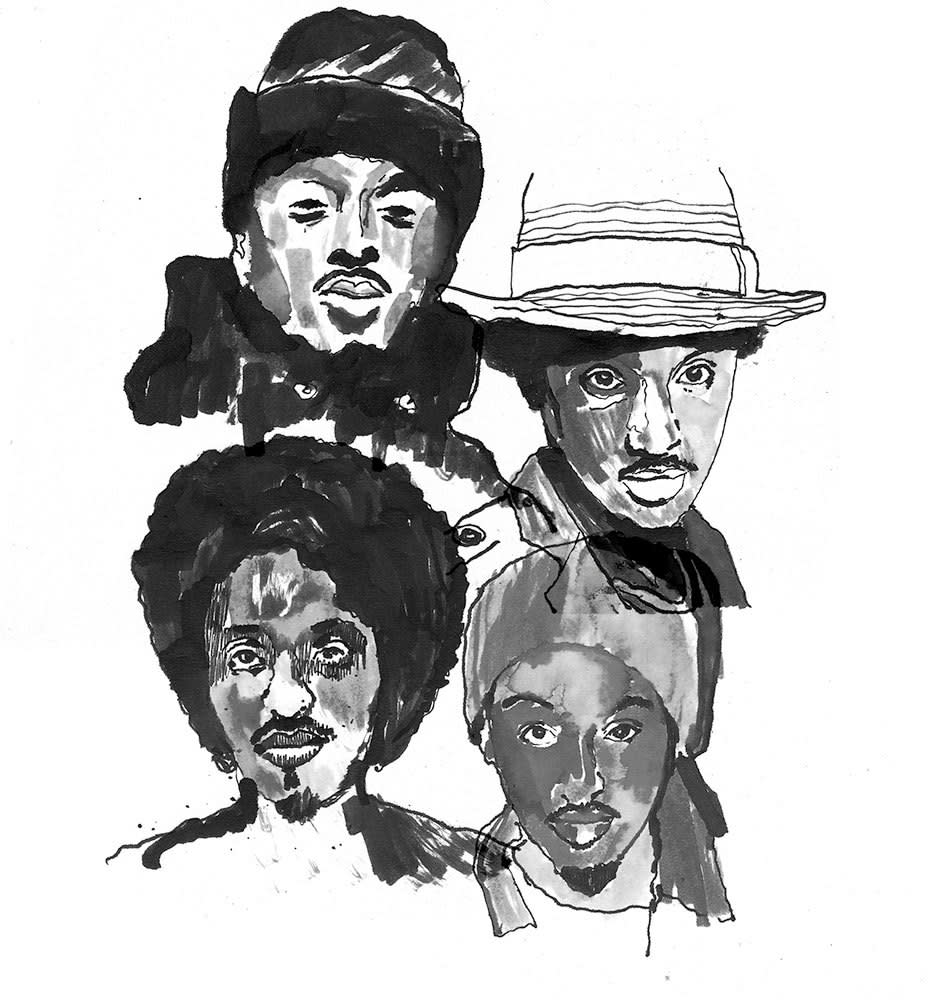 Leon Gylve for The Walrus
The Walrus
Pays: $300 CAD
For: One ¼ page spot illustration for print (2015)
Fearless, thoughtful, witty, and very Canadian, The Walrus is a print and digital not-for-profit magazine with a mandate to support writers, artists and thought provoking conversation. The illustration style runs the gambit, but to get a better idea of what the magazine might be looking for, visit their Tumblr where they share all the artwork they feature.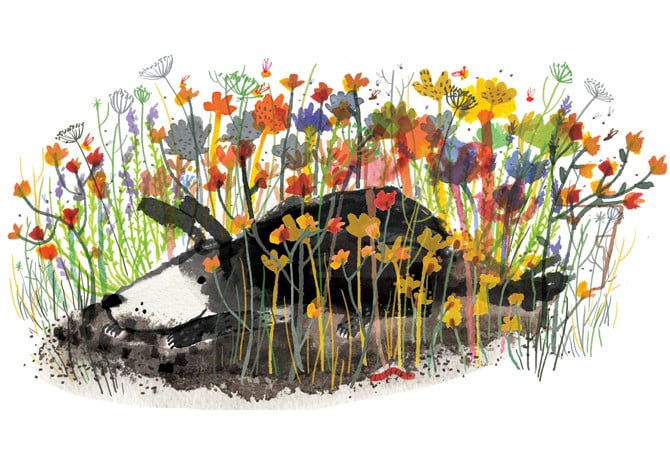 Yasmeen Ismail for Bloomsbury
Bloomsbury
Pays: £6000 + royalties
For: Children's book (2016)
Independent publisher Bloomsbury, was established in the UK in 1986. Now with offices in the United States, India, and Australia, the publishing house's growth is often attributed to J. K. Rowling's Harry Potter series.
Harriet Russell for NPR
NPR
Pays: $300 USD
For: One illustration to appear online (2015)
National Public Radio, or NPR, is probably known most for their amazing podcasts and radio programs. But they also have an active website where they often feature illustrations alongside their articles on everything from entertainment and the arts to news and food.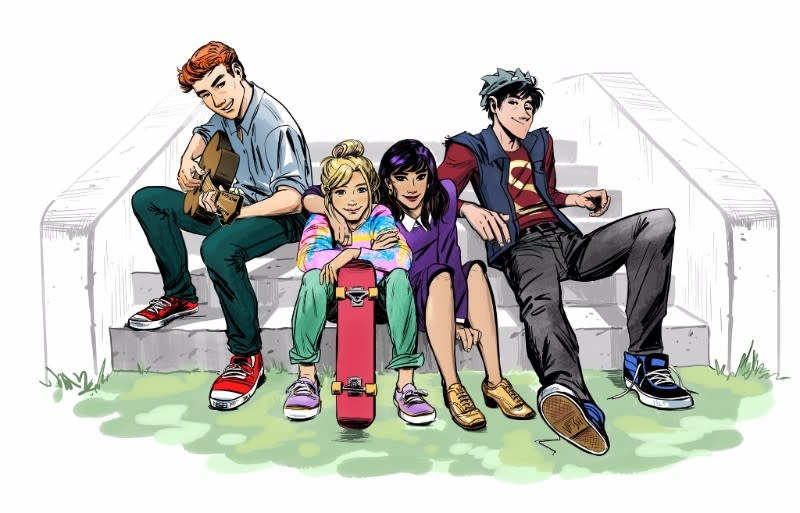 Veronica Fish for Archie Comics
Archie Comics
Pays: $450 USD
For: Cover illustration (2016)
Have you ever sketched everyone's favourite redhead, Archie? With a previously defined aesthetic, the restricted creative freedom may be difficult for some. But if you're looking to get nostalgic with your illustrations, Archie, Betty and Veronica could be your (lucrative) muses.