Build your professional portfolio website in minutes. Start your free 14-day trial today, no credit card required.
From photographers and models, to designers and illustrators—freelance work is a way of life for many creative professionals. The freedom of working from your home, studio or a coffee shop, paired with the ability to pick and choose which projects you work on makes freelance work especially appealing for creatives.
In America, 34% of the workforce consists of freelancers. A study conducted by PeoplePerHour estimates that the freelance workforce will continue to grow by 3.5% per year. That means by 2020, half of the working population could be self-employed freelancers. With more and more people turning to freelance work and becoming their own bosses, it becomes harder and harder to find work you actually want to do.
These 28 online resources (plus 1 bonus) will help you find your next freelance job.
1. Build a portfolio website
Sixty-three per cent of the decision to hire a creative professional is influenced by your portfolio. That's why you need to have an easily accessible online portfolio that highlights your strongest work, showcases your skills and communicates your artistic voice. Your portfolio could be the first point of contact between you and your next job. As a freelance creative professional without a professional online portfolio website, you are limiting your reach and your true potential.
See more at nicoledeephotography.com
Dribbble gives designers of all kinds—from illustrators to logo designers, graphic designers to typographers—a community to showcase their work and share their knowledge with one another. Beyond an outstanding community of designers, Dribbble's design job board is an amazing place to list your services. List your location, skills and availability, and share a sample of your work with potential clients.
As the largest online graphic design marketplace, Designhill connects graphic designers to clients. They include an interactive interface for real time feedback, helping designers better understand customer expectations. Designers can upload a portfolio to showcase their work, and find jobs via design contests as well as one to one freelance projects.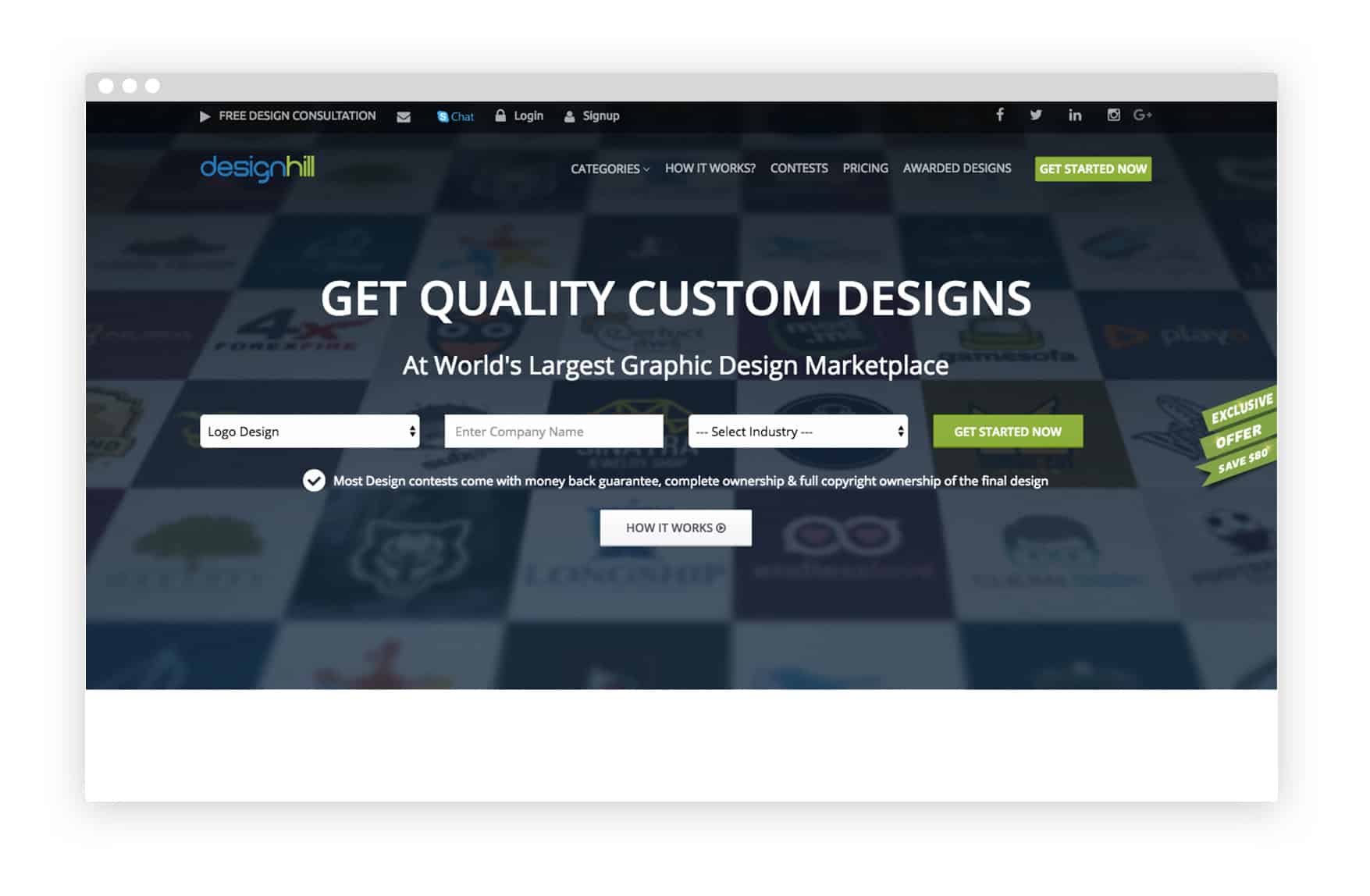 4. Photography Jobs Finder
Based in the UK, Photography Job Finders is free for photographers to use. Simply post your resume, search photography jobs and send your application to potential clients. With freelance projects listed for landscape photographers, event photographers, interior photographers as well as fashion photographers, Photography Job Finders casts a wide net into the world of freelance photography.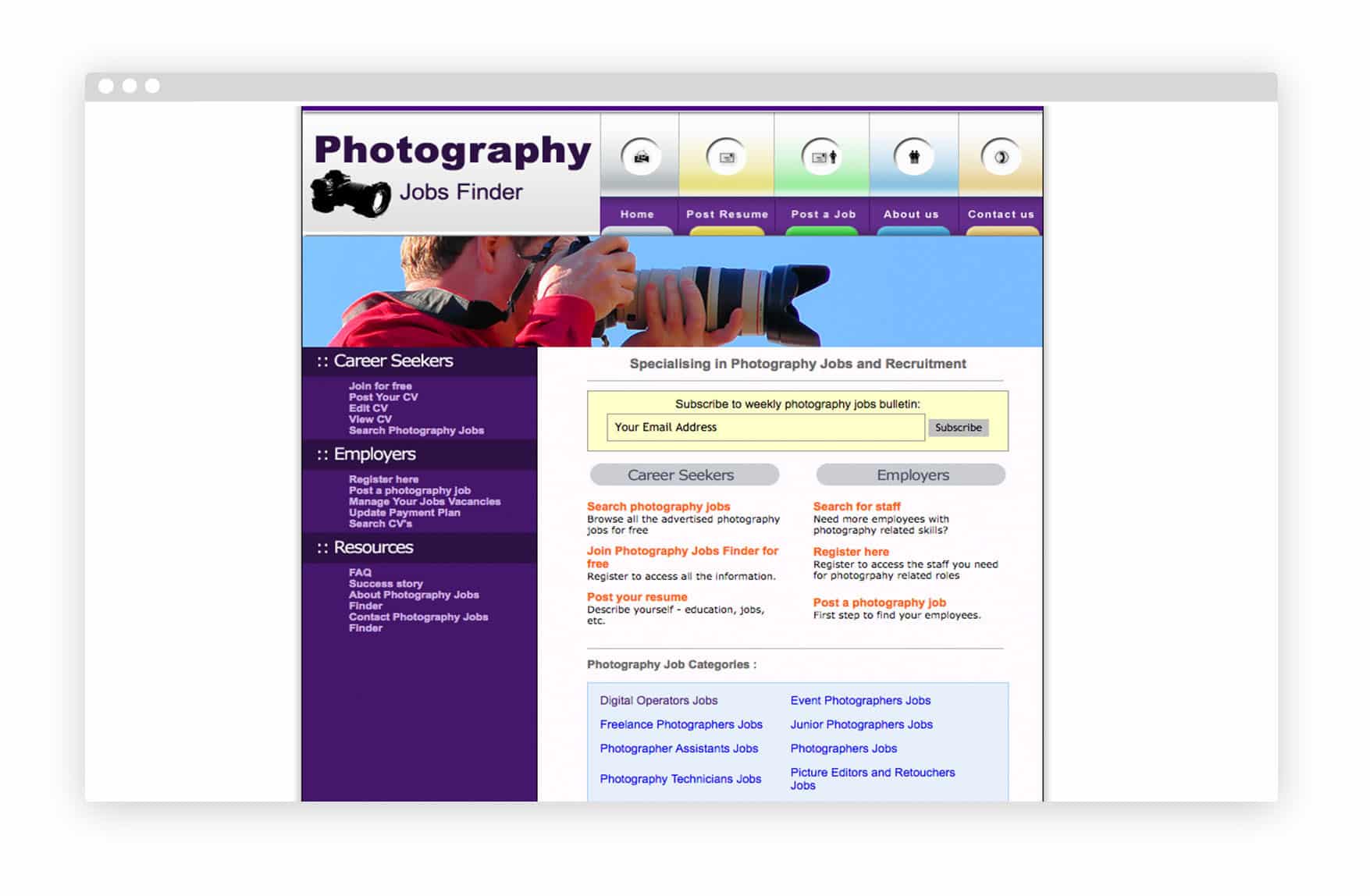 Designers can turn to Crew to find more of the work you love to do. Apply to become a Crew member, and if selected, you'll be connected to someone from the Crew team who will help make sure you get the jobs you actually want. Bonus: Crew only accepts the top 20% of projects, meaning your clients are pre-vetted.
After oDesk and Elance merged together in 2013, they announced their rebrand as Upwork in 2015. With a category just for design and creative jobs, Upwork is the perfect place to look for work and to list your services as a professional freelancer. Create an amazing profile to showcase your business, and rely on Upwork's Payment Protection that ensures an hour worked is an hour paid.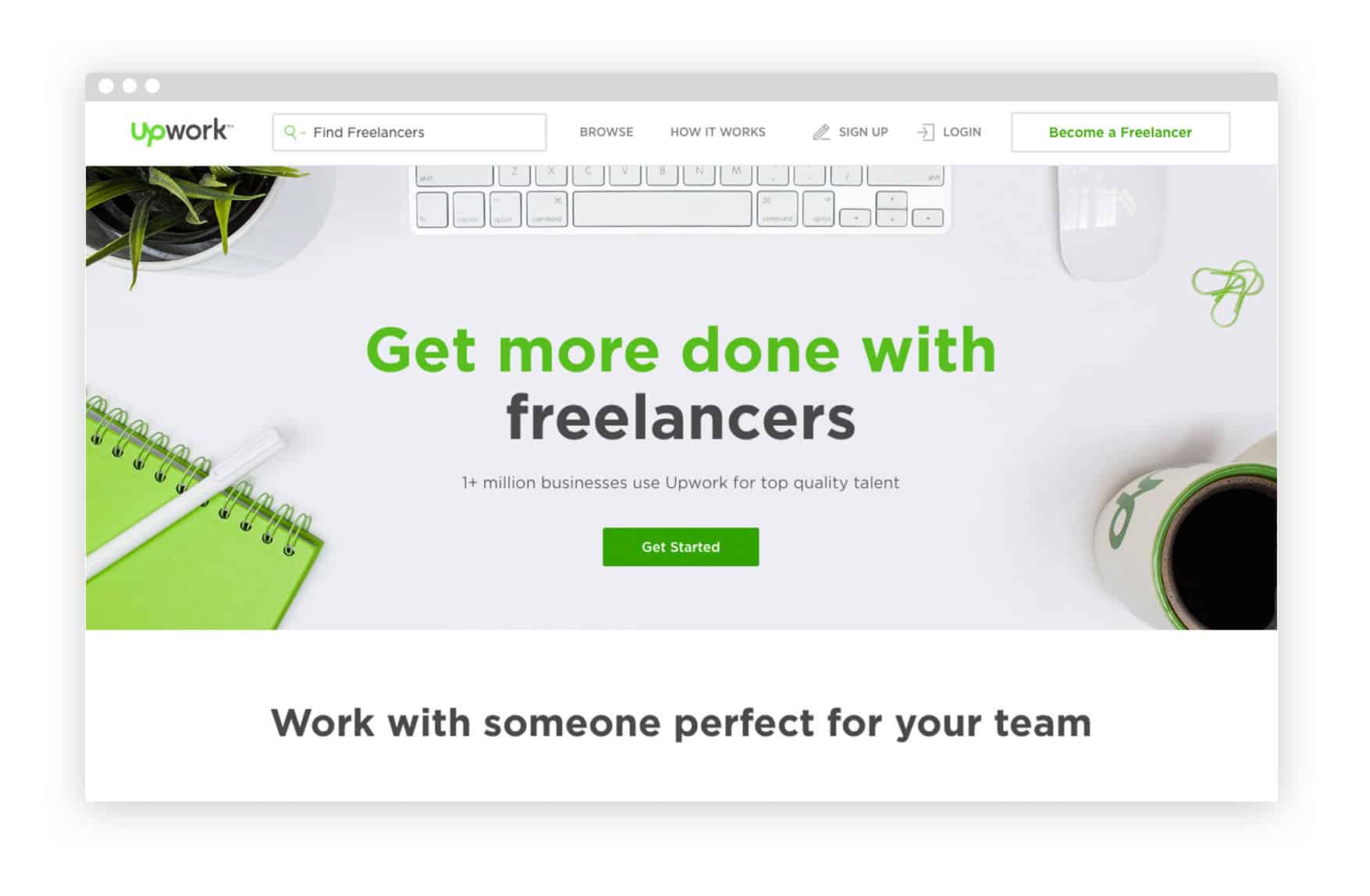 Whether you're a model, make-up artist or fashion photographer, Model Mayhem is a great place to list your services. As a member, you join a community of almost one million users, where you can search castings as well as search other models and photographers for potential collaborations.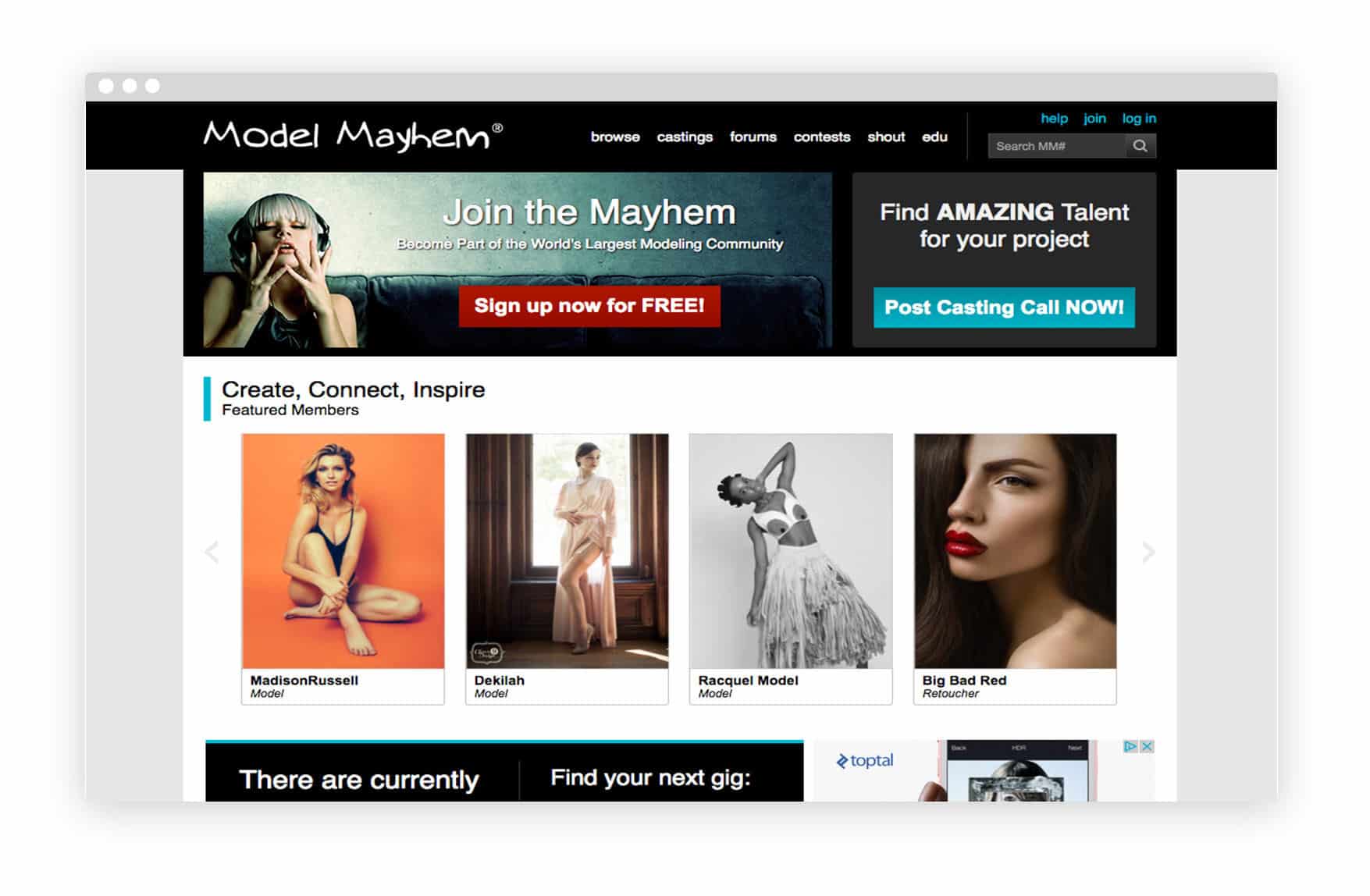 This is not your average LinkedIn Job Search. With ProFinder, clients are given a highly curated list of creative professionals that meet their unique list of needs and freelancers are connected to high quality leads. With categories for photography and design, ProFinder can put you in contact with the clients you want to work with. Once you become a Pro, you'll get leads directly to your inbox.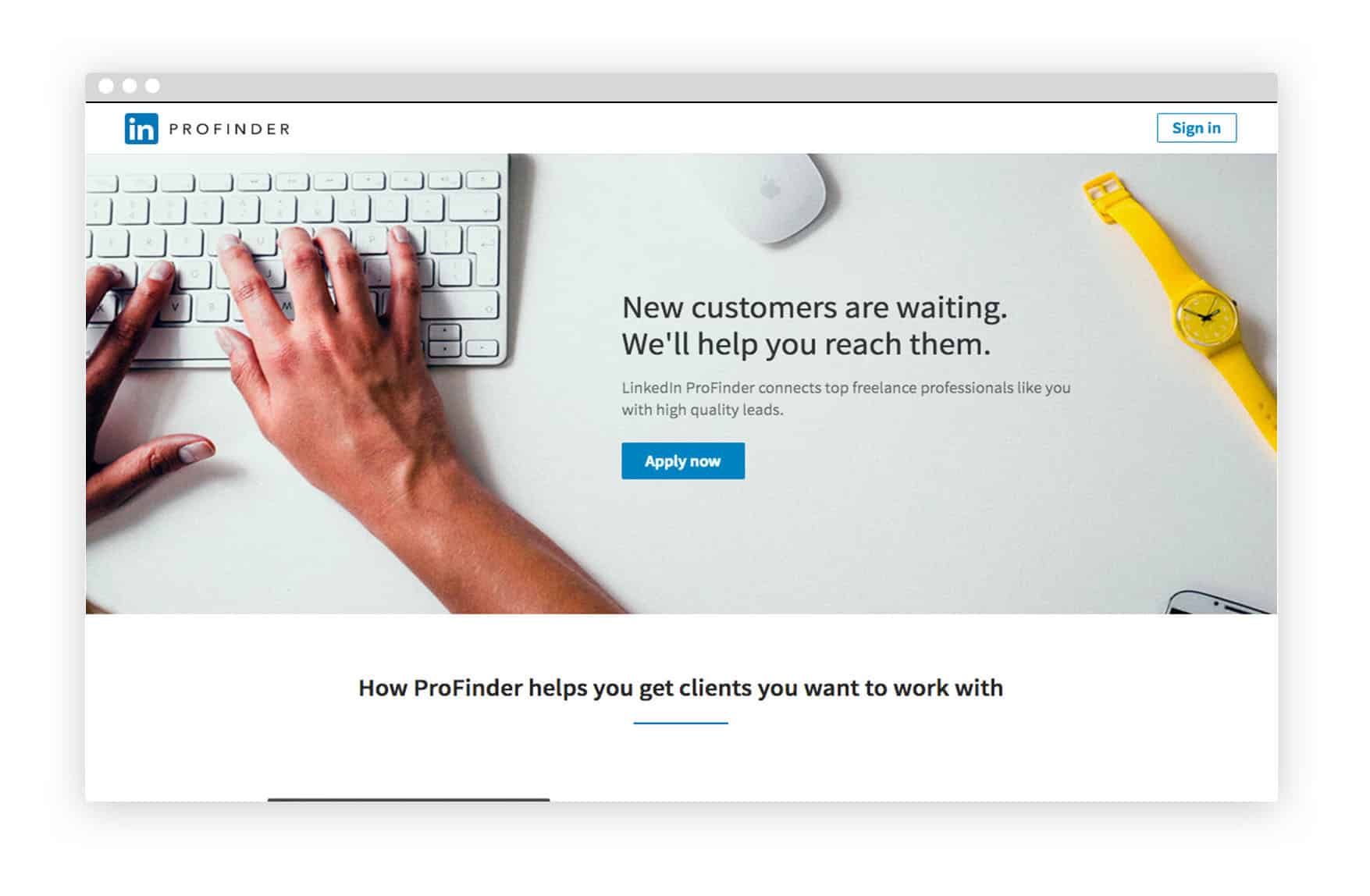 With over 18 million freelancers and employers, Freelancer.com is the world's largest freelancing marketplace. Based on a bidding system, Freelancer has two different opportunities for freelance professionals—contests and projects. Contests allow clients to crowdsource their projects and choose from a selection of designs that have already been created. Projects, on the other hand, allow the freelancer to bid on the project before starting any work and connect with the client beforehand.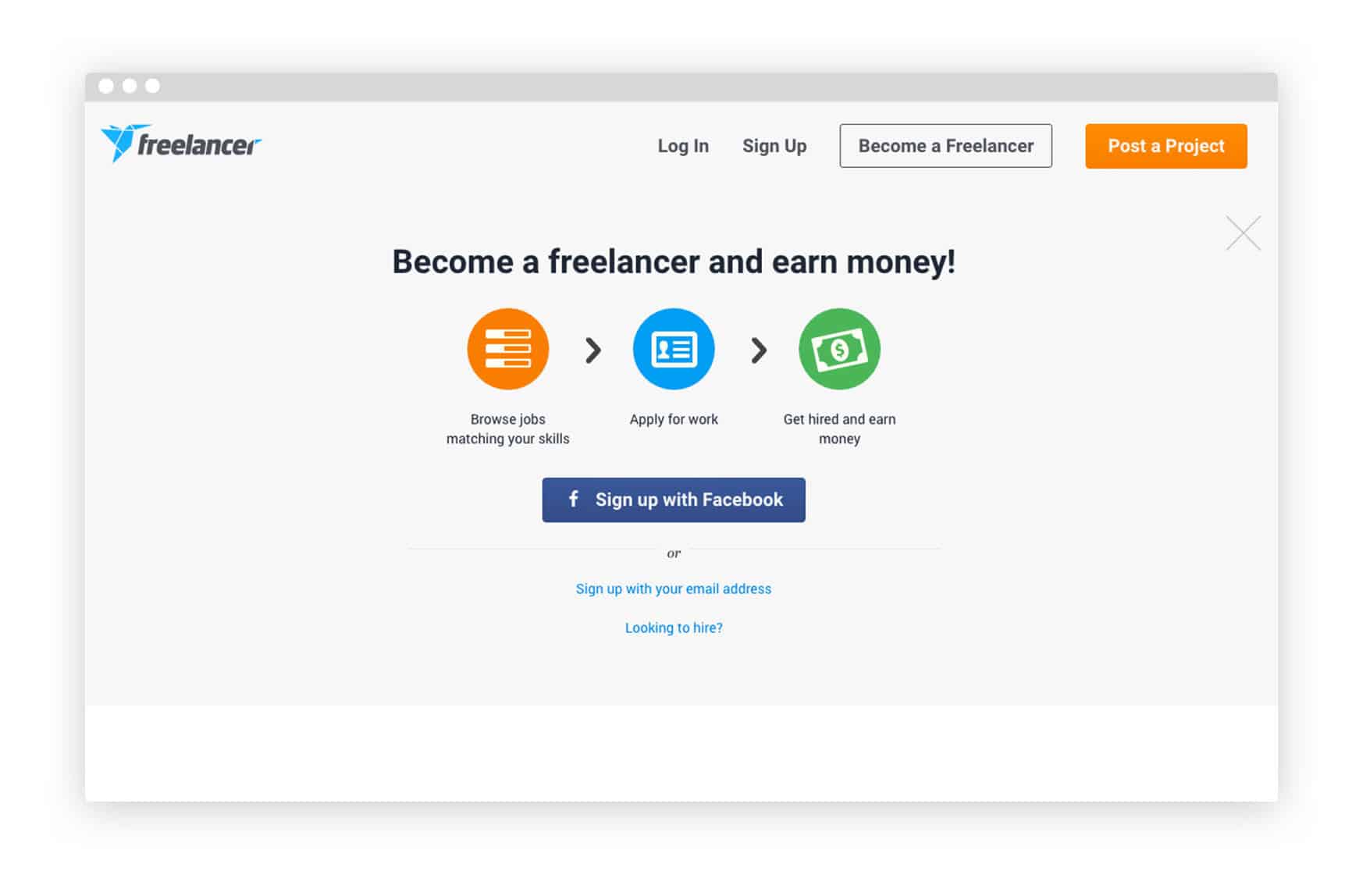 An all-in-one platform to find, book and manage freelances, YunoJuno is a creative freelancer's dream. It is free for freelancers, you're guaranteed to be paid 14 days after invoicing, and you get to work directly with your clients. YunoJuno is a curated community, so you'll need to create an engaging profile to become part of their elite list of freelance professionals.
Catering to clients such as Emirates, Artsy and Pfizer, Toptal only works with the top 3% of freelance designers. Because of this, they have developed a rigorous screening process for their freelancers, including a live screening and test projects. Apply with Toptal for the prestige of being a part of the top freelance talent.
Geared more towards designers, Authentic Jobs has been connecting creative pros with outstanding work opportunities since 2005. Sign up for their email alerts and you'll get jobs delivered straight to your inbox.
A creative freelancer's dream, ilovecreatives allows freelancers to browse ads for everything from jobs and events, to collaborations and workshops. For a flat rate of $40USD, apply to have your resume listed on the site and be discovered by potentials. Sign up for their weekly newsletter and have freelance opportunities delivered to your inbox every Wednesday.
With over 10 million job listings, Glassdoor has more open positions than any other job site. With the added bonus of salary data and company reviews, you can get an inside look into any job or company to make sure you find a job you'll love. While Glassdoor is more often associated with full-time positions, you can filter based on freelance work.
The Creative Group aims to help creative professionals produce award-winning work for innovative companies. They match you with projects tailored to your areas of expertise and interest. As an added bonus, TCG offer all their community members career resources including online training, informative books and interview advice to help you find your perfect freelance job.
Everyone from illustrators to art directors can find freelance job listings on Creative Hotlist's job board. Post your resume and a link to your online portfolio to be listed as a creative professional, while you browse the job listings by filtering for keyword, location or experience level. Take it one step further by posting a "job wanted" ad and actively seek out the freelance work you're hoping to take on.
PeoplePerHour is a freelance marketplace that has worked with over 150,000 companies from around the world. Based in the UK, PPH has a community of remote freelance designers and photographers who can offer their services at a fixed price and submit proposals to companies on a per project basis.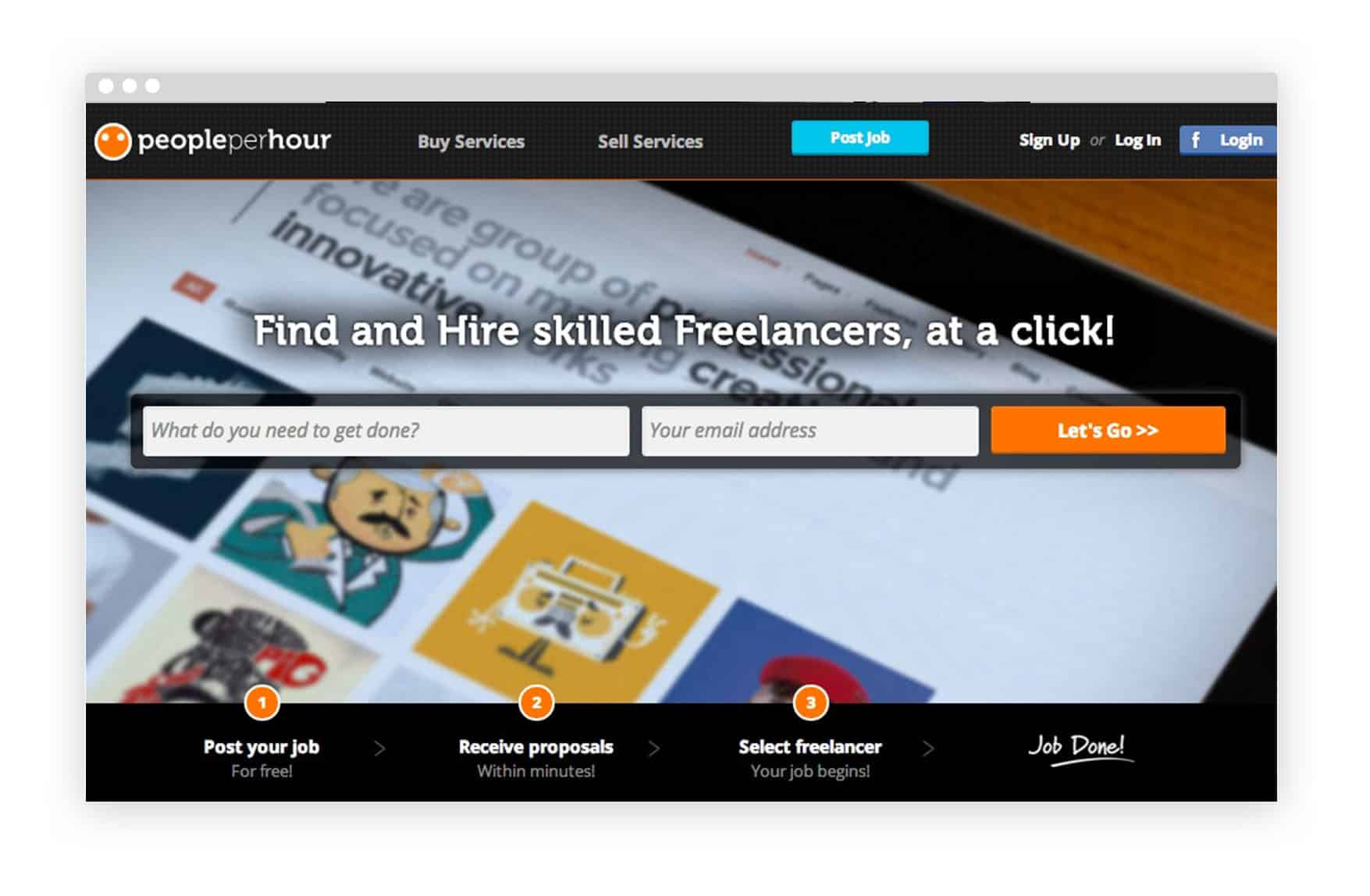 By creating a profile on Guru and defining the freelance services you offer, employers will be able to find you when they search the Guru database of over 1.5 million freelancers. Search and apply for jobs that interest you and never miss an opportunity with Guru's Job Matches, sent out daily.
"We help designers be great and do great things." Looking to create better professional experiences for designers of all backgrounds, Corofolt connects freelancers to companies like Microsoft, Nokia, Nike and Sony.
20. Local Solo
Local Solo connects freelancers with jobs in their area, allowing clients and freelancers to meet when needed. Local Solo is free for freelancers to use, and they don't take a cut of your pay. You're able to work directly with your clients from start to finish of every project. They also have their own job board where you can search for jobs and even contact other freelancers for collaborations, or simply to grow your personal freelance community.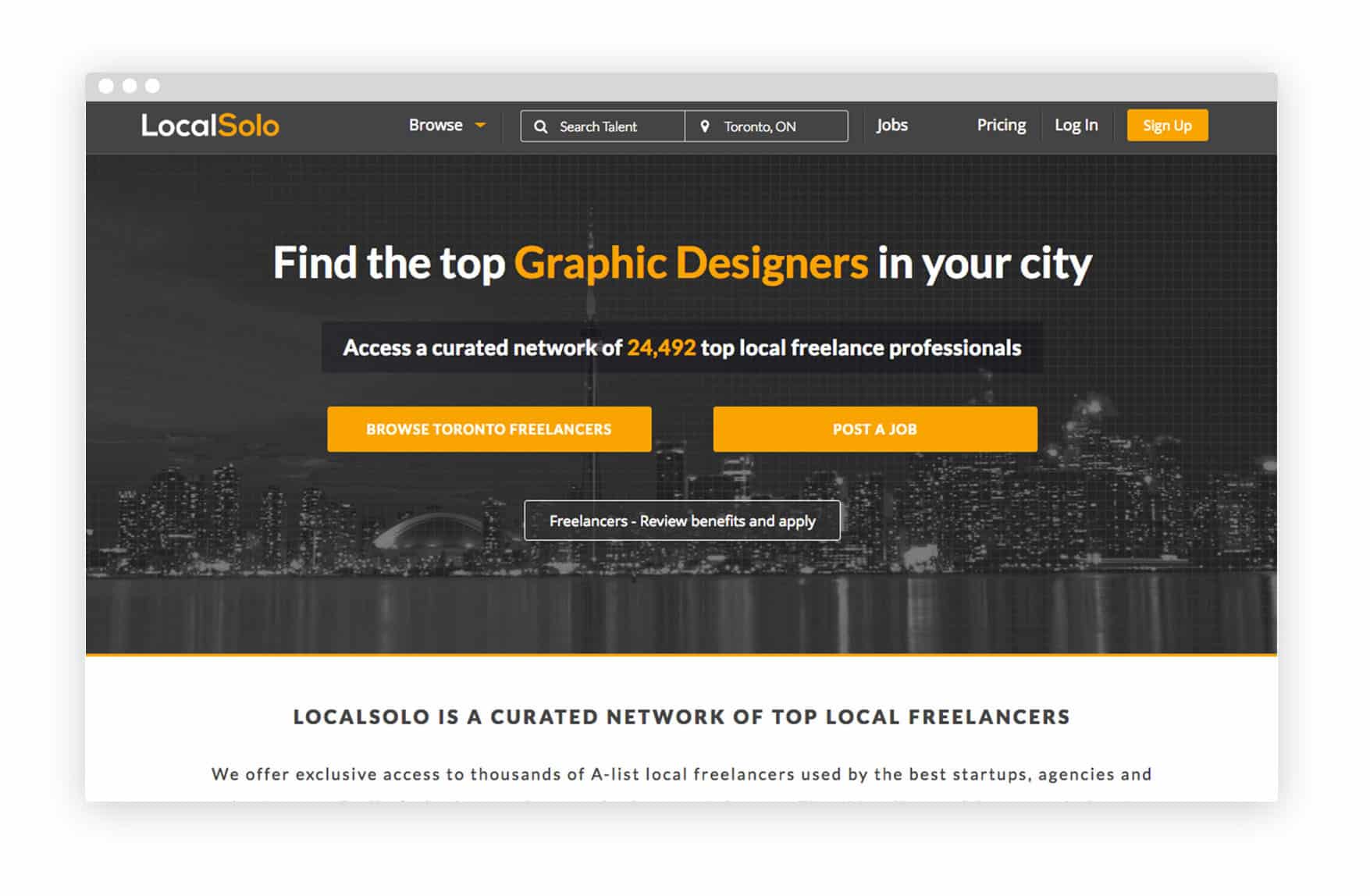 While Reddit may be the last place you think to look for freelance work, /r/forhire is a great place to look for creative jobs. From logo designers to painters, you can find plenty of interesting projects on /r/forhire. There is a long list of guidelines including no speculative work, how to ensure fair payment and how to set budgets per project. But be aware that Reddit does not provide any kind of insurance to ensure you get paid, so make sure you have a foolproof payment plan in place.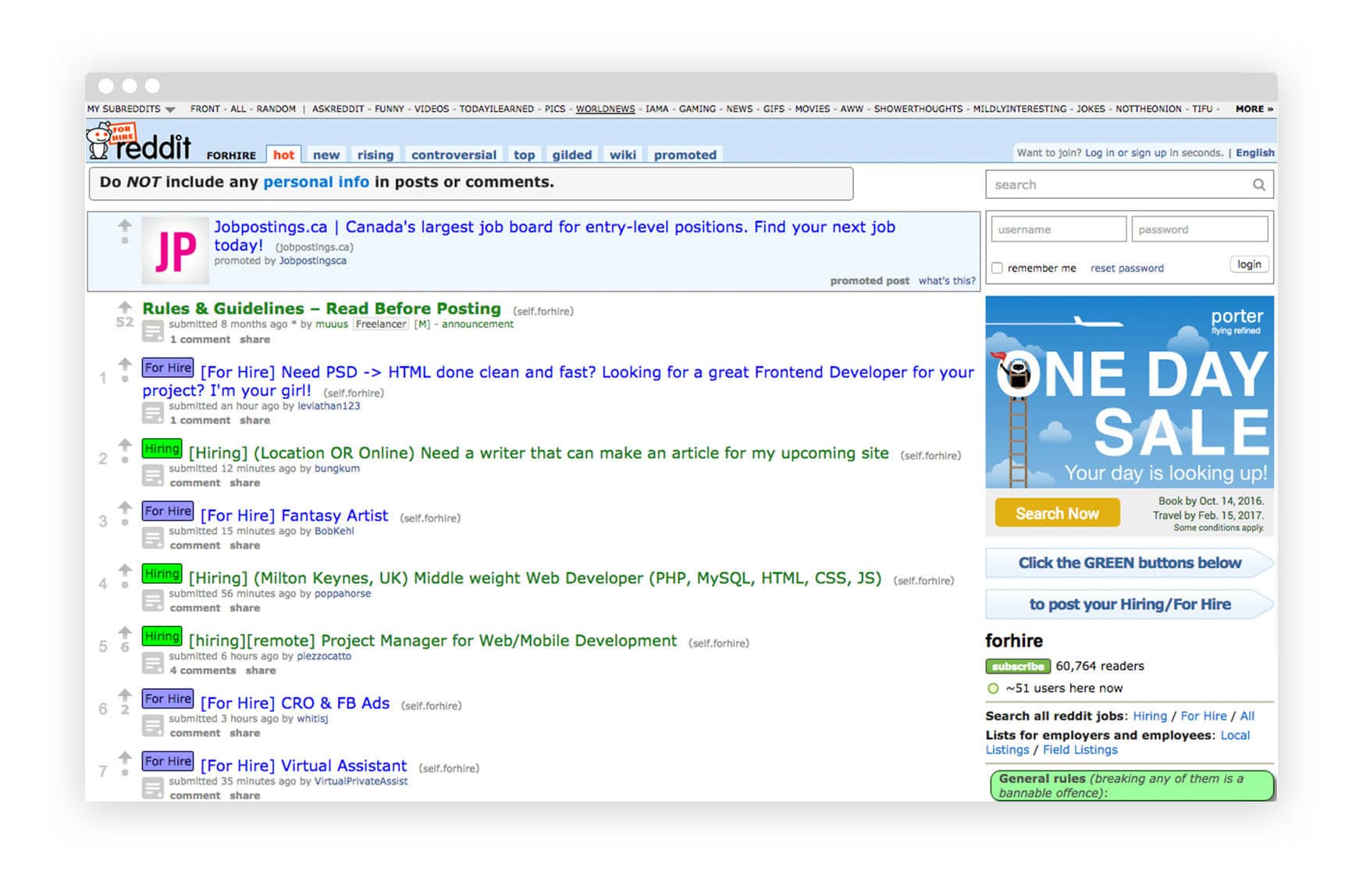 From their beginnings as a print magazine, HOW Design has been a trusted name in design since 1985. With anywhere from 100 to 1,000 design and creative freelance jobs posted, the job board on HOW Design is a great resource for freelance design professionals.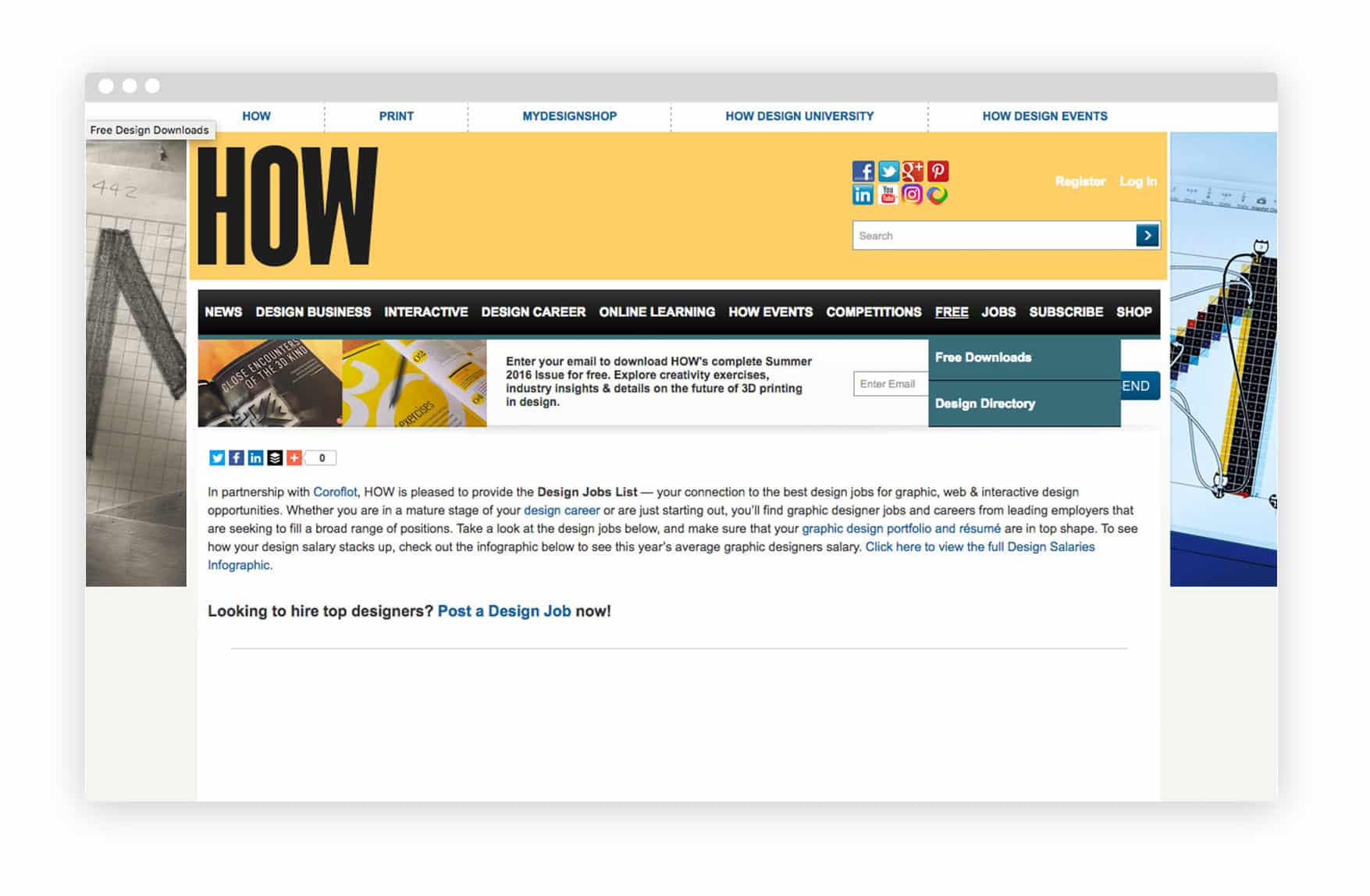 From the wonderful team at It's Nice That, If You Could Jobs is a job board focused on finding the right creative professional for the job. From animation to digital design, to retouching and graphic design, If You Could Jobs finds and publishes the best opportunities that arise in the creative industries.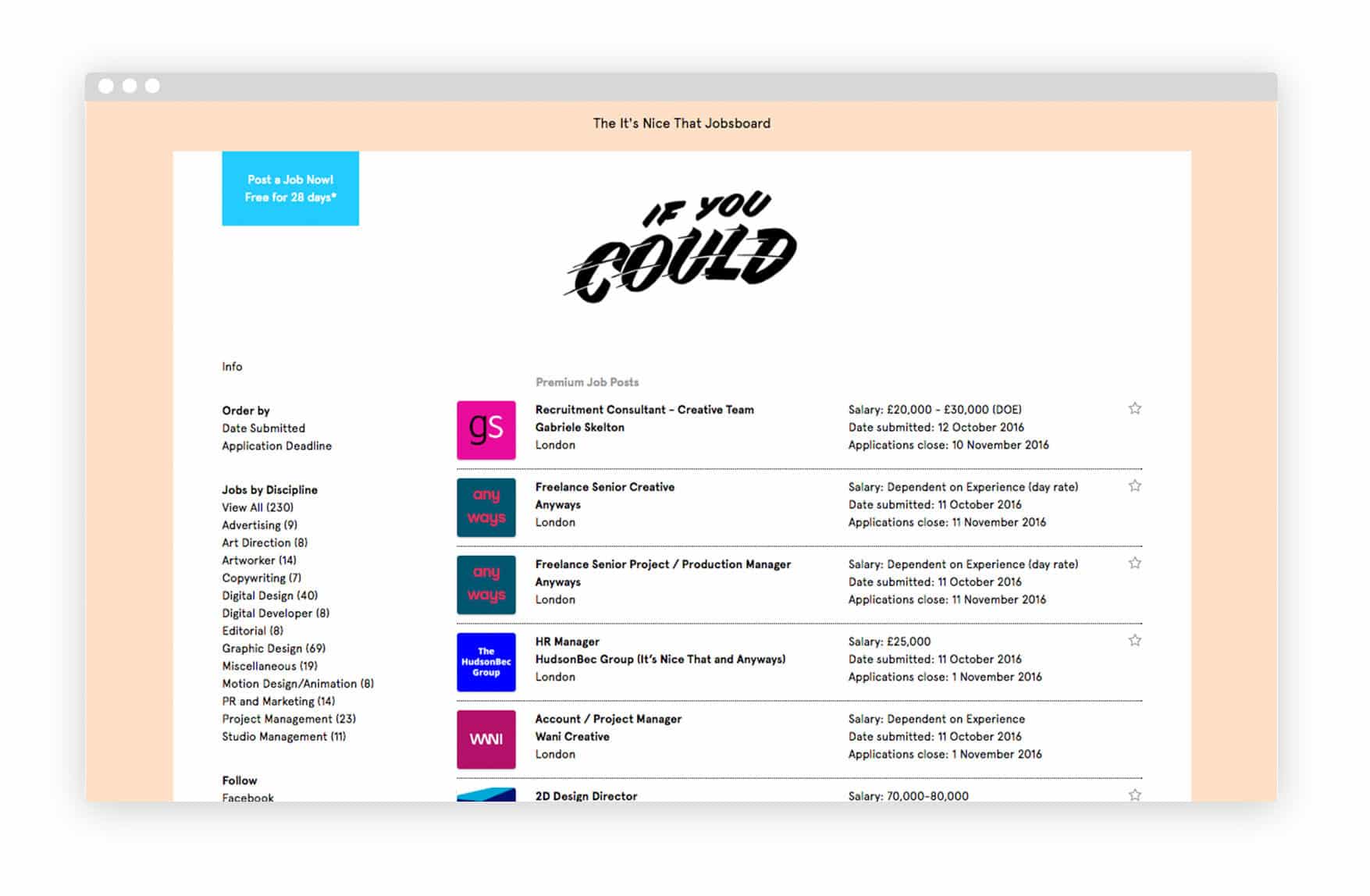 Find a Photographer is run by the American Society of Media Photographers—the premier trade association for the world's most respected imaging professionals. As a member of the ASMP, your profile will be added to the Find a Photographer database, and potential clients will know that when they commission you for freelance work, that you will follow industry best practices.
Working Not Working cuts right to the chase—becoming a member of their community is not easy. They pride themselves on having an "obsessively-curated" community full of talented designers, illustrators, animators and photographers. WNW boasts clients such as Apple, Google, Airbnb and Facebook, and they don't take any commission, meaning you keep every cent you earn.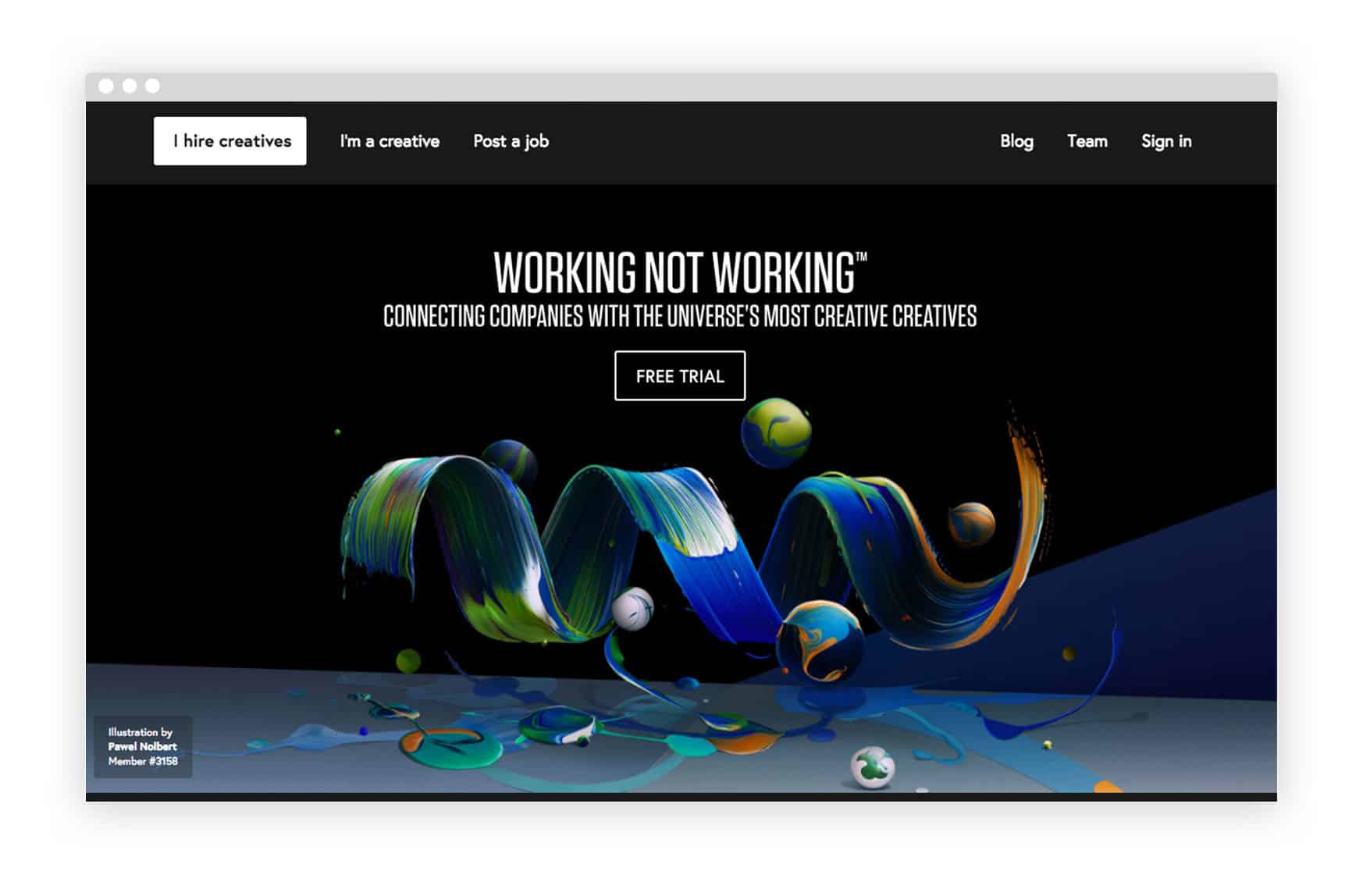 With a new design uploaded to the platform every 1.5 seconds, 99designs has connected over 364,000 businesses with their ideal designer. To date, the global community of artists at 99designs has earned more than $150M USD. Connect with brands and clients—such as Docker, Optimizely and Quiznos—who can help you grow your freelance business. They've also recently released a new tool called Find a Designer, which allows individuals, agencies, and companies to browse and select a designer based on their needs.
27. Talent Zoo
Focusing on design and creative positions, Talent Zoo is a great resource for those looking for work as well as career advice. Upload your resume and share your online portfolio with companies like Sirius XM, Oakley, Walt Disney and Saatchi & Saatchi X.
Hubstaff Talent makes it easy for freelancers find quality work, simply create a profile and wait for businesses to start contacting you. Potential employers are able to reach out to freelancers directly – no middlemen involved. Hubstaff Talent also recently launched a "Jobs" section on their website where freelancers can search through hundreds of awesome remote jobs to find the right one for them.
29. Bonus: Your Social Media Accounts
Never underestimate the power of social media, especially as a creative professional. You are most likely using your social media as a marketing tool to share your work and build a following.
According to Buffer, images get 53% more likes, 104% more comments and 84% more click-throughs on links than text-based posts. If you are posting consistently on social media and working to grow your following, you're effectively getting your work seen by more people. The more people that see your work, and the bigger your following becomes, the more likely you are to start to receive job offers through social.
Pro tip: provide your email address on all your social accounts to make it easy for potential clients to contact you.