Are you a wedding photographer? Build your professional portfolio website in minutes. Start your free 14-day trial today, no credit card required.
You've got to please the bride and groom with the shots you know they want for their wedding album, but then you can exercise your own creative flair with wedding photos they never could have dreamed up without you.
We searched through hundreds of wedding photography portfolios to put together this collection of unique, interesting, a just slightly out-of-the-box wedding photography shot list that will satisfy the wedding party and your creative spirit. That's a fine line to walk, but these 18 professional wedding photographers show that it's possible, and it's also totally inspiring.
No matter where you are or what kind of event you're working, use these ideas to help guide your photographic thinking. Our list of wedding photography shots will help you any time when you're stuck in a wedding photography rut and are ready to break back out into your creative, expressive, client-pleasing self. And for even more wedding picture ideas, take a look at our list of our favorite wedding photographers.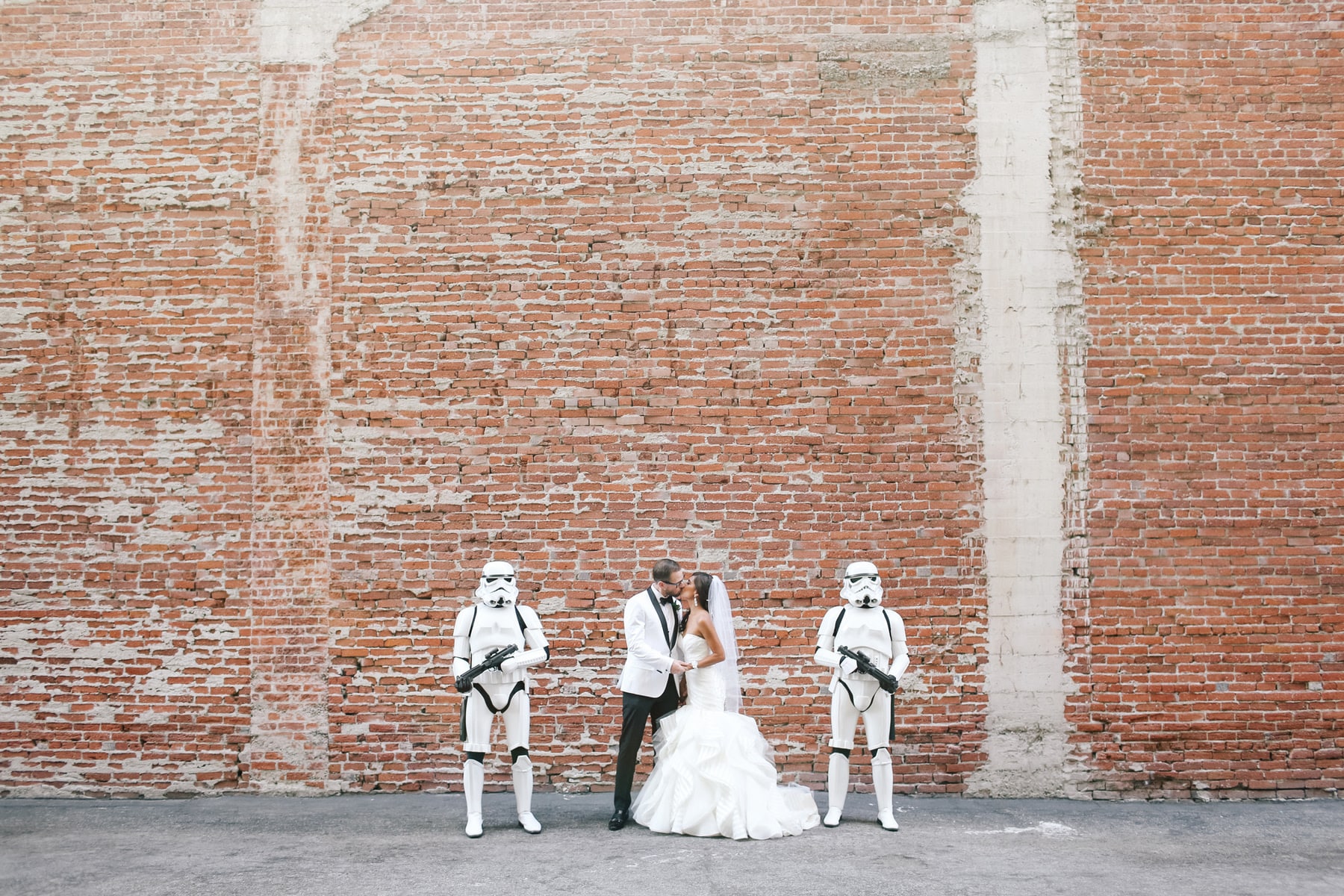 1. Make use of negative space.
Cacá Santoro is a Brazilian photographer living in LA. Her wedding photographs, including of this elegant Star Wars-themed event, have been featured in People, Glamour, Town & Country, and BuzzFeed. In this shot, Santoro goes wide, making use of negative space to let the couple (and their accompanying Stormtroopers) really stand out. Keeping the composition simple here ensures the focus is on the photo subjects.
www.cacasantoroweddings.com
@caca_santoro
2. Pair photos in a diptych.
Wedding photographer Elisha Braithwaite captured Ellis and Spencer Brown's wedding at the Salt Lake City Temple and Utah State Capitol. The diptych pairing of these two bouquet-tossing photos captures motion and breaks away from the traditional and expected photo style.
www.elishabraithwaite.com
@elisahbraithwaite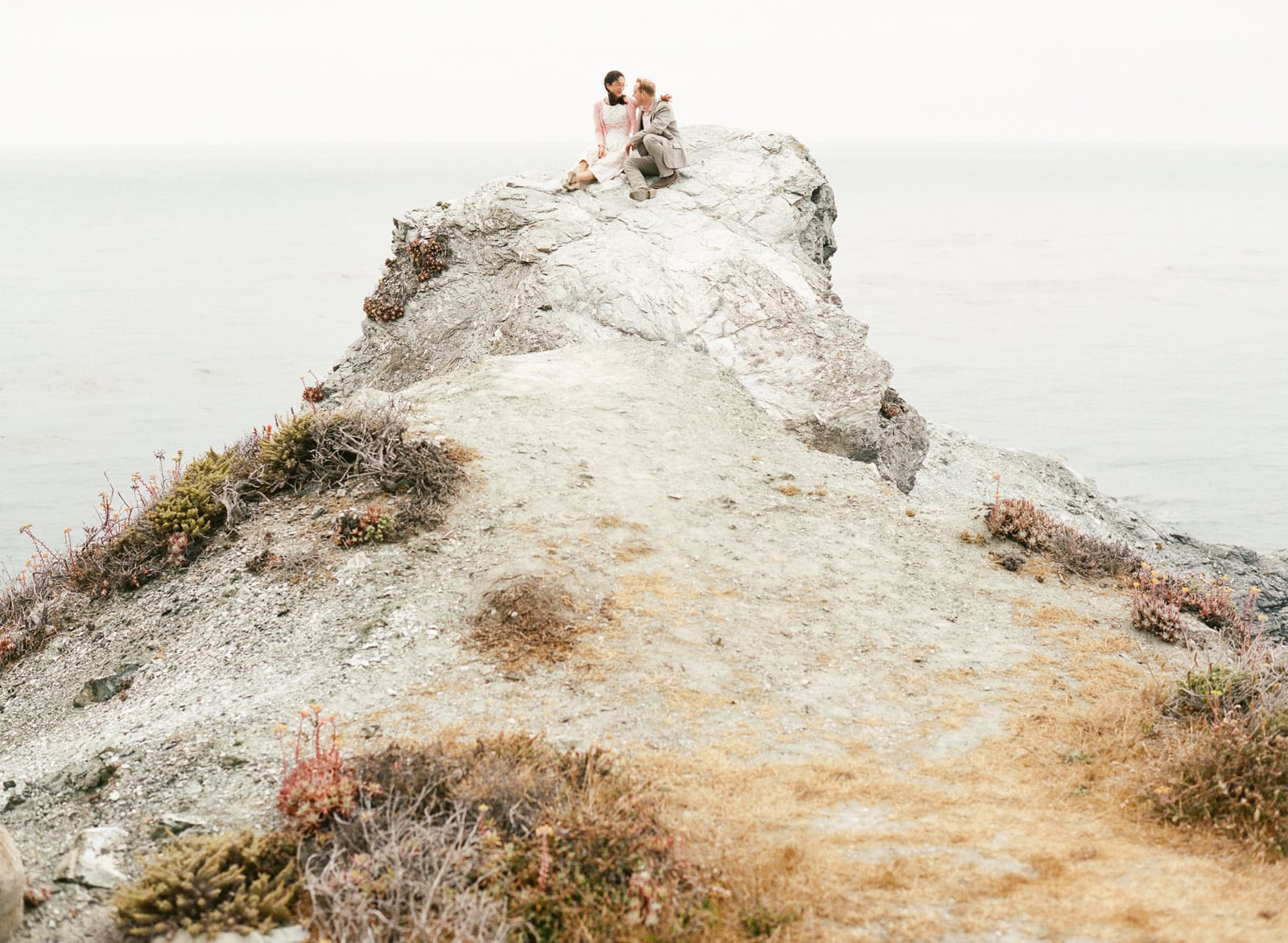 3. Set your couple somewhere epic.
As the photographic duo behind Helios Images, Douglas Despres and Katherine Park Deakin rank in the Wedding Photojournalist Association's top 30 talents in the world. Their range is comprehensive, but breathtaking photos set in incredible natural environments certainly set this kind of wedding photo above the pack.
www.heliosimages.com
@heliosimages
4. Don't be afraid to be a bit of a voyeur.
When Owain and Vanessa were to be married at River Cottage in Devon, wedding photographer Will Clarke leapt at the opportunity to photograph their event at the iconic venue. In this shot, he tucks his lens into the natural surroundings to capture the intimacy of the couple's stolen kiss without getting too close to the action.
www.willclarkephotography.com
Will Clarke Photography
5. Get the light just right.
Bethan Haywood Jones's wedding photography has been featured in the UK's Wedding Magazine, Rock n Roll Bride, Vintage Life, and more. In this shot, she shows how getting outside in the right light, playing off the time of day, and embracing a bit of lens flare brighten up classic wedding photography with some real world magic.
www.haywoodjones.format.com
@haywoodjones
6. Conceptualize the moment.
Weddings mark the union of two individuals in love, but they're also meant to be celebrations. When you're not shooting portraits and the bridal party and the vows, take a moment to photograph symbols of celebration that the new couple won't want to forget: a toast, hands in the air and feet on the dance floor, an embrace, applause, or a family cheer. Wedding photographer Lianne Mackay does a perfect job of capturing emotions during a toast at Maddie and Dave's Glasgow wedding.
www.lmackayphotography.com
@lmackayphotography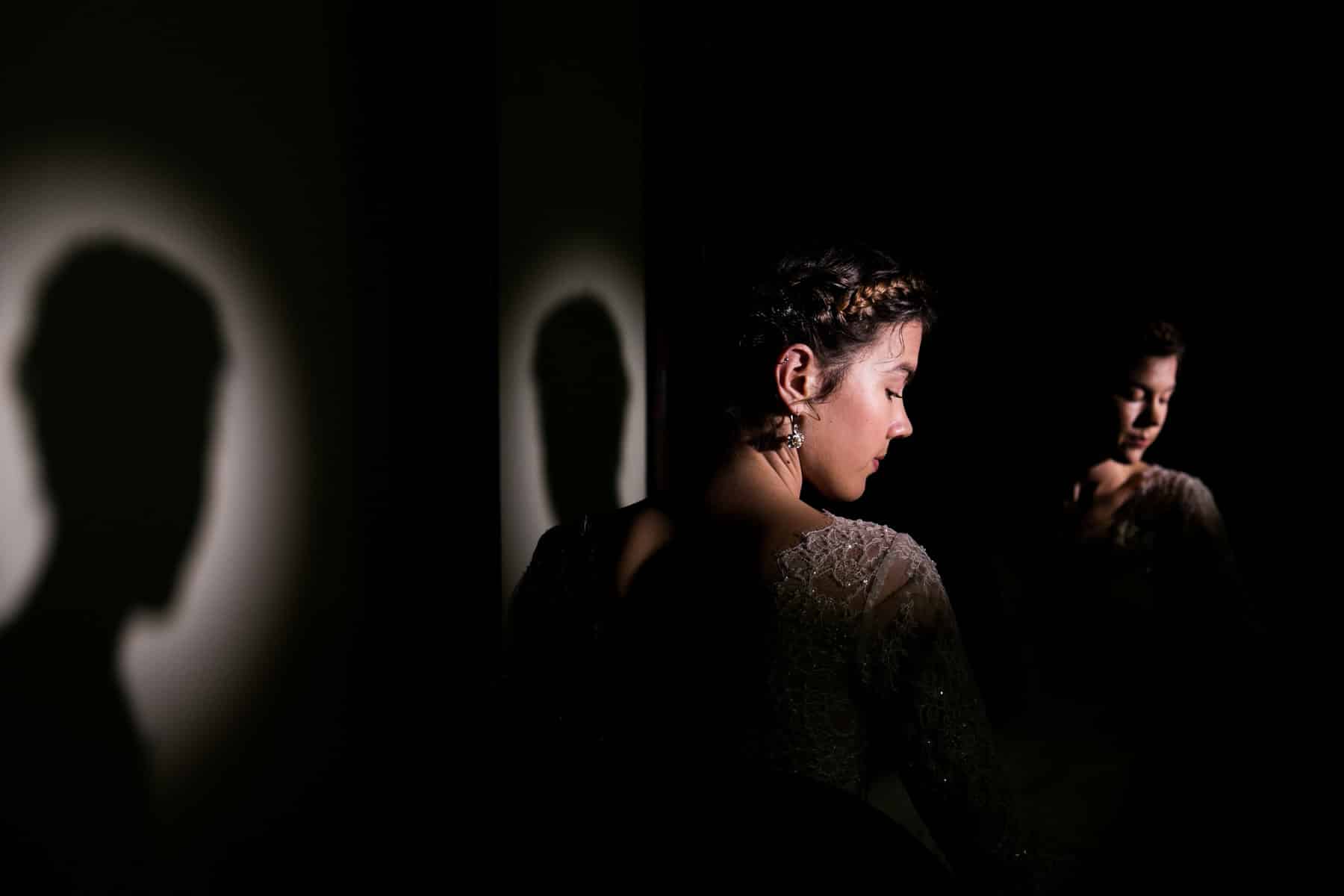 7. Play with shadow.
Photographer Miriam Brummel has a BA in photographic studio art from Sonoma State University, so it's no wonder that her wedding photos demonstrate her artful eye. In this bridal portrait, Brummel plays with spotlight and shadow to create a unique effect that's definitely not the norm. Shadow play can make for dramatic images that'll look good in your wedding photography portfolio as well as in the client's photo albums.
www.evenkeelimagery.com
@evenkeelimagery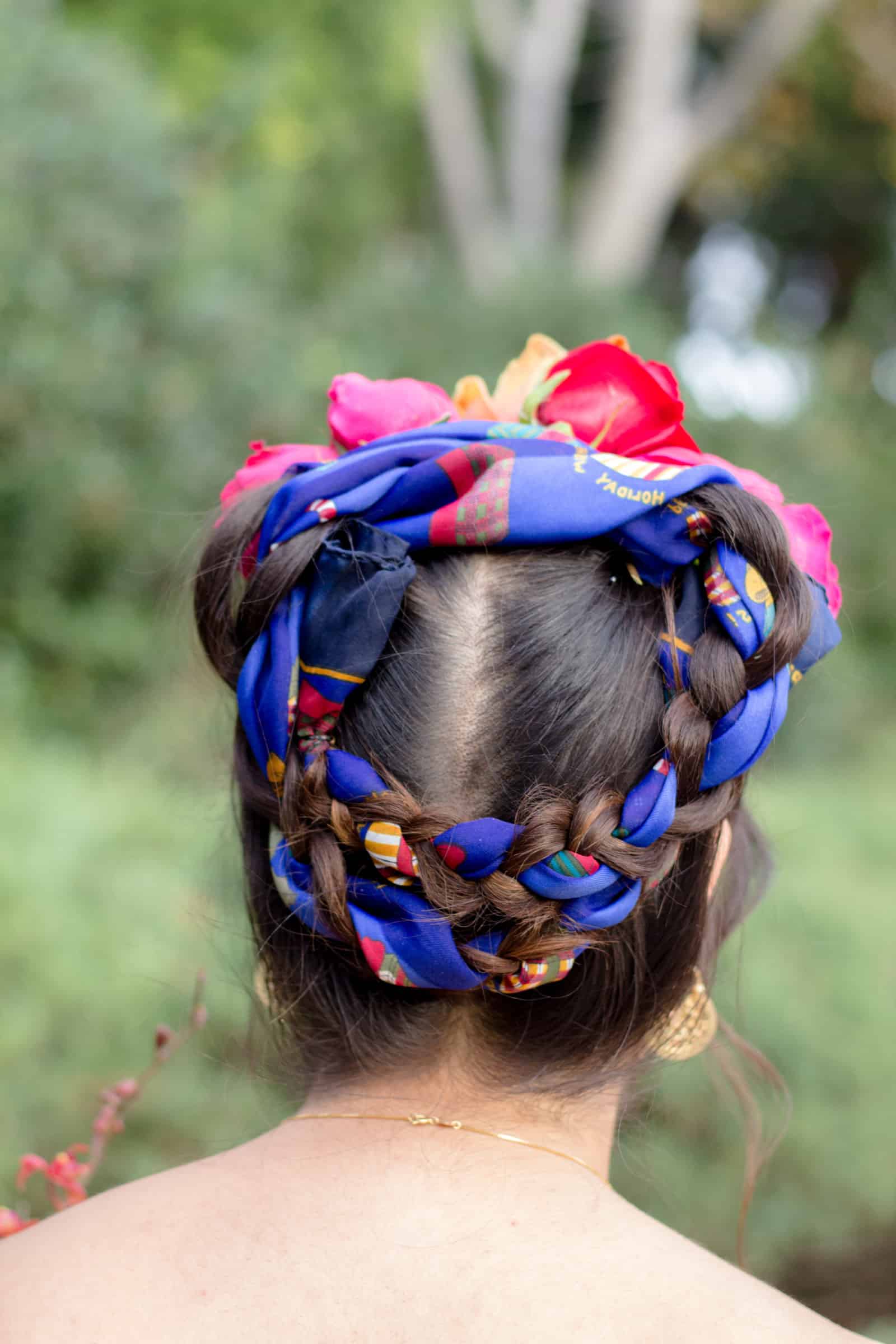 8. Focus in on the details.
While the bride and groom see through the big picture of getting married, capturing the most discreet wedding details will ensure that your photos live in their memory forever. Take a leaf out of wedding photographer Christina Best's book and get really close up on details like the bride's hairpiece or the couple's new rings.
www.christinabestphotography.format.com
@christinabestphotography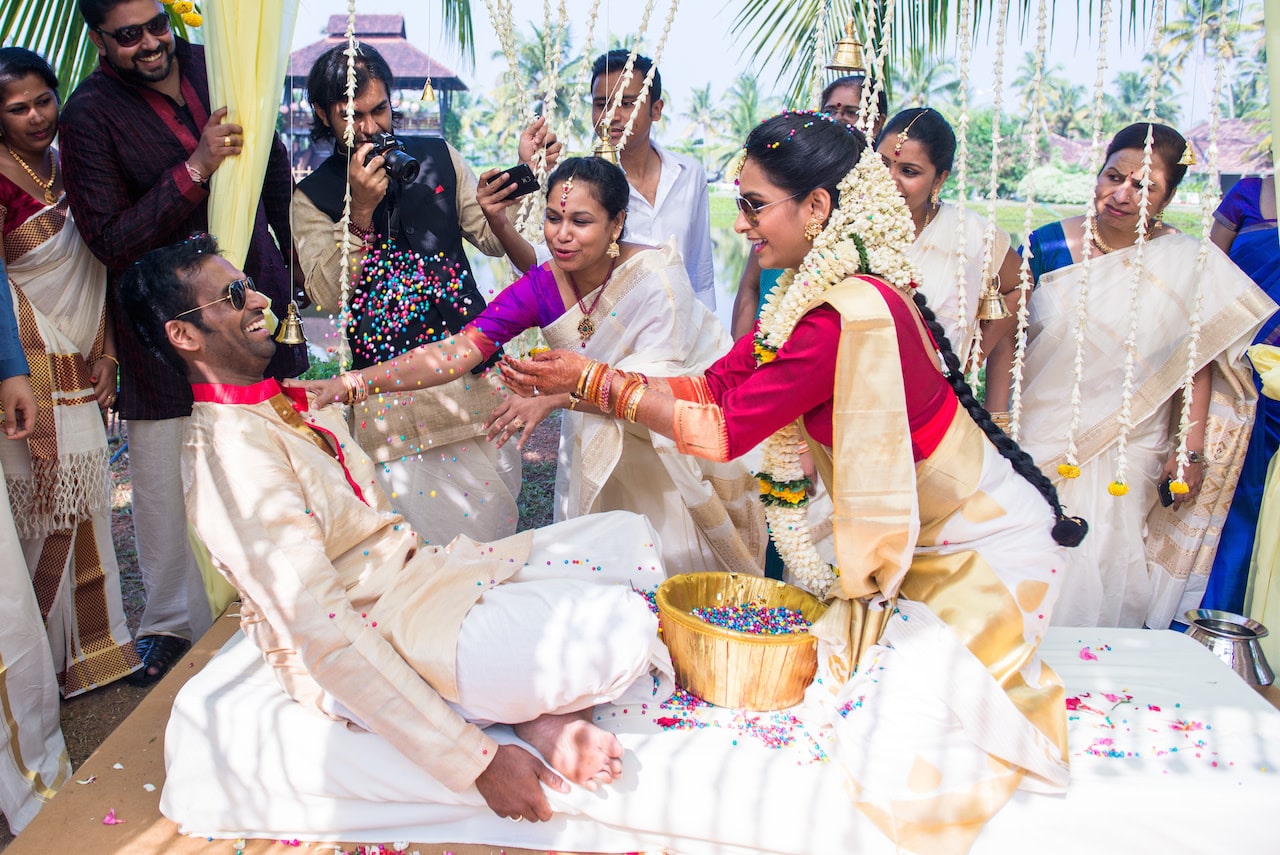 9. Find action shots in lively wedding moments.
Depending on traditions and even the basic size of a wedding, the most motion-filled moments can take many different forms. Dancing isn't your only option for snapping an action shot. This lively photo by Singapore-based photographer Saneesh Sukumaran captures a memorable moment at Andrew and Meghna's Bangalore wedding.
10. Make use of texture and textile.
It can be challenging to shake up something as classic as the kissing couple wedding shot. Here, photographer Renée Rorer introduces an element of modesty by bringing the groom under the bride's transparent white veil, enveloping the couple in their own wedding world for just a moment.
www.reneerorer.com
@reneerorerphotographer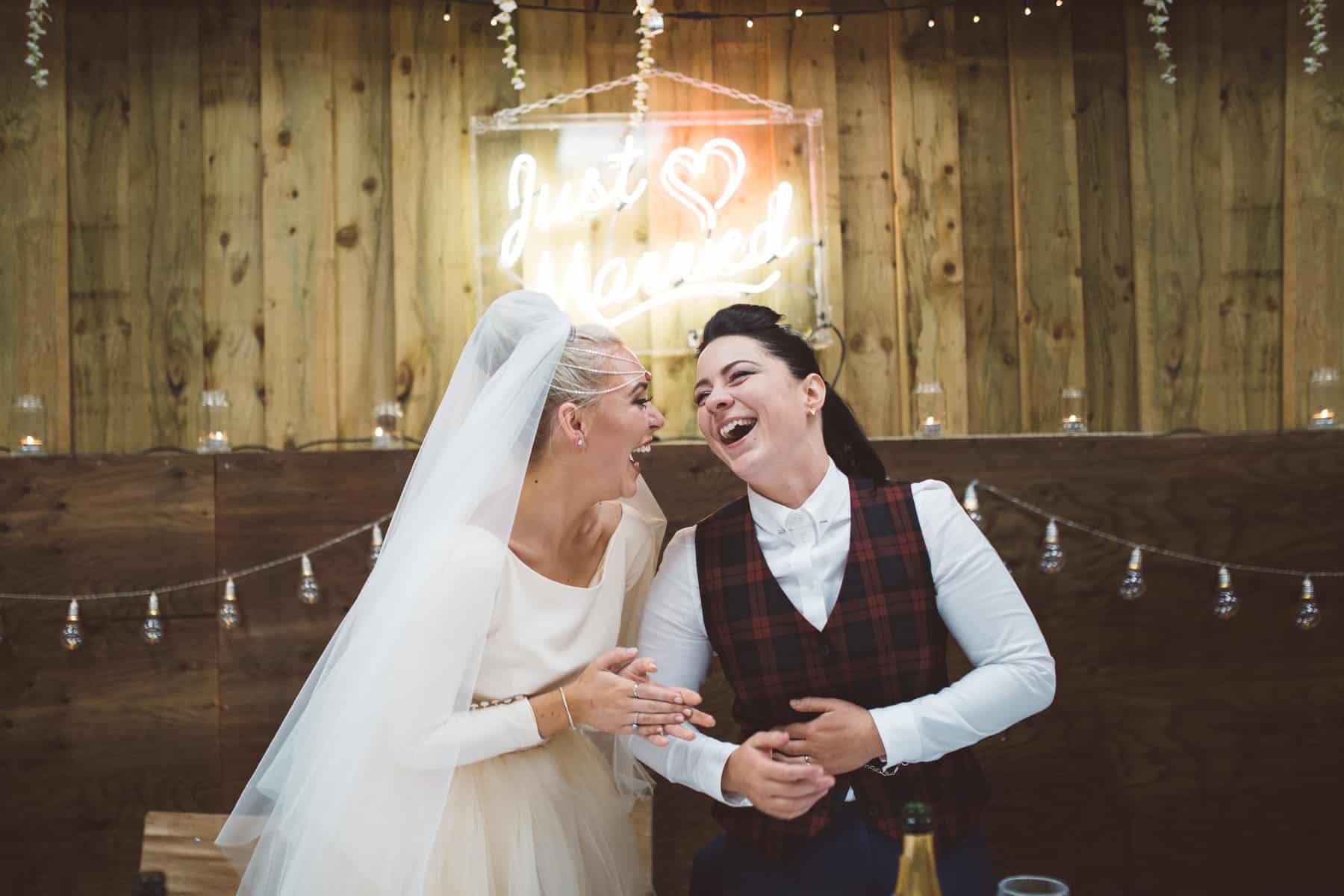 12. Let the couple laugh.
Posing for wedding photos is a tough job for any couple that isn't used to modeling and looking good in front of the camera.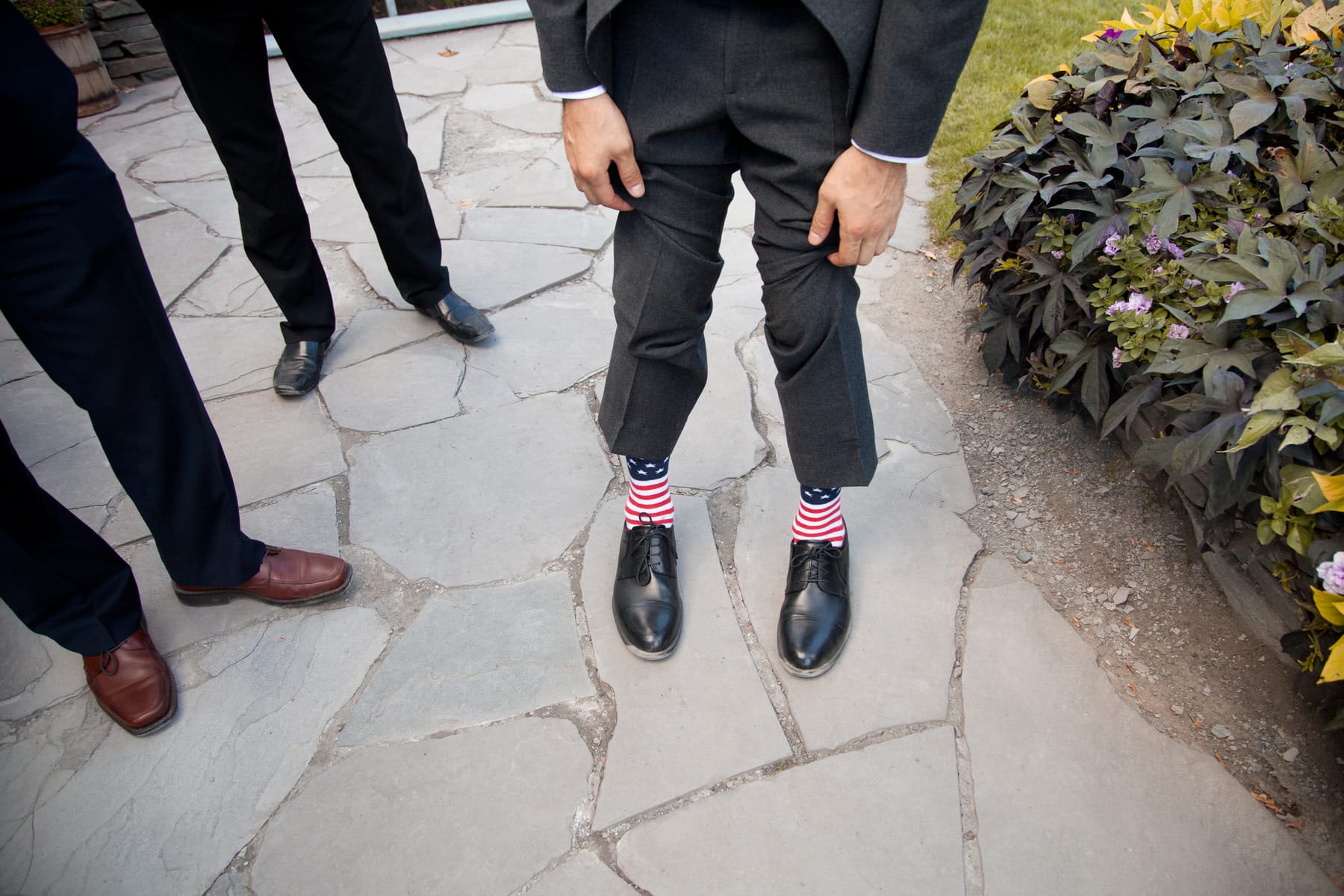 13. Have fun with the details.
Wedding photographer Nikki Segarra of Illinois's Thistle and Twine Atelier combines a documentary sensibility with her fine art photography expertise for wedding photos that are carefully composed, yet still playful. In this shot, she highlights otherwise hidden details by having a colorful guest show off his stars-and-stripes socks.
www.thistleandtwineatelier.com
@thistleandtwineatelier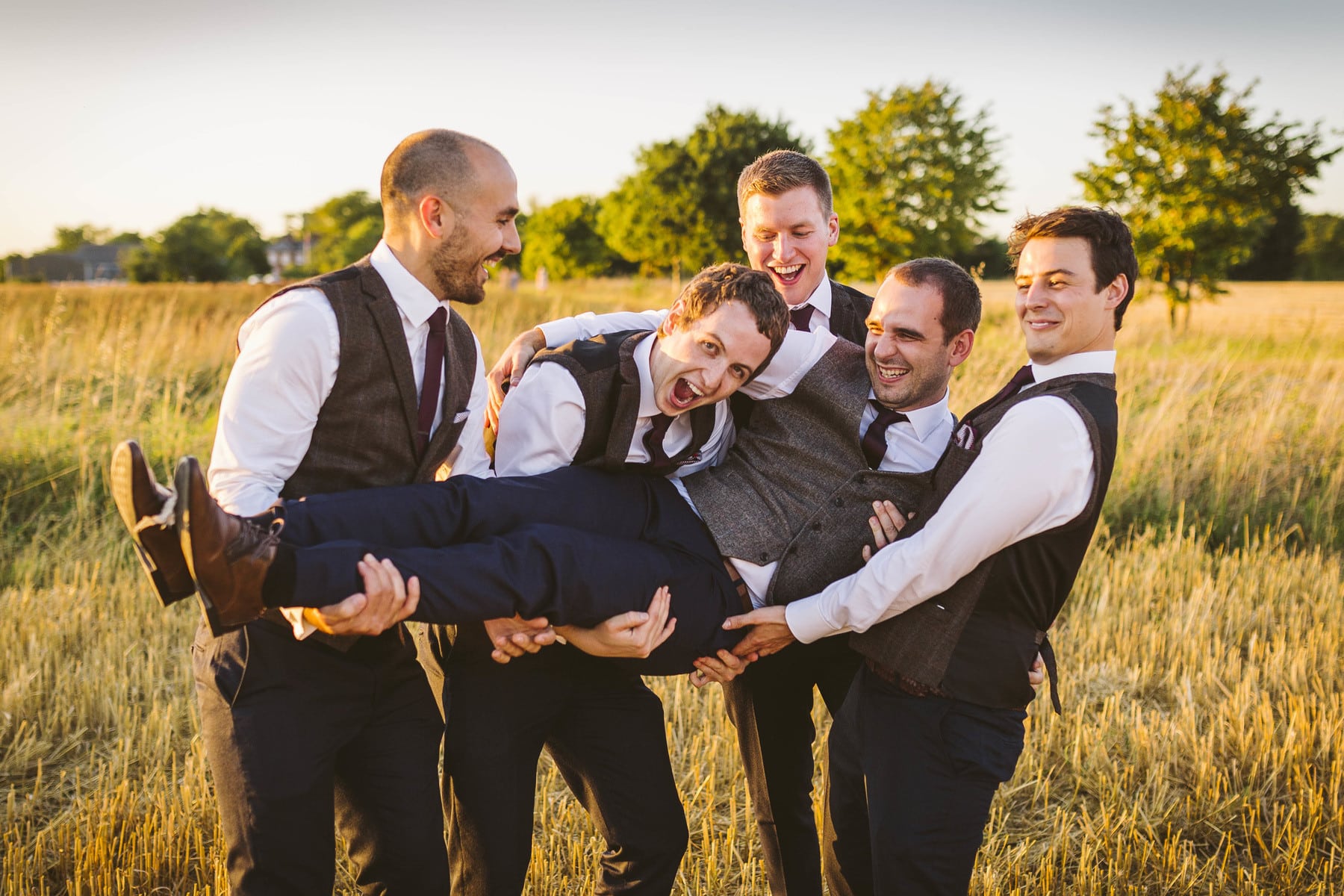 14. Unleash the group dynamics.
At even the smallest weddings, group dynamics can come out to play in the best of ways. Bringing out the dynamics between the members of the wedding party can make for hilarious and memorable wedding photos that put the focus on the couple's friends and family for a moment. UK wedding photographer Tom Calton excels at lively group shots, like this one captured at Jonny and Laura's wedding.
www.tomcaltonweddings.co.uk
@tomcaltonweddings
15. Create levels for unique group shots.
When all your photos of bridesmaids, groomsmen, and wedding parties start looking the same, try adding levels into your image for an unexpected group photo. For this shot, UK wedding photographer Jo of Light and Lace Photography used a stack of wood to create a range of levels for the wedding party to stand on. This creative composition adds visual interest and a playful touch to the standard group wedding photo.
www.lightandlacephotography.co.uk
@lightandlace
16. Shift your perspective.
To add interest to your group shots, try shooting from an unexpected perspective. For this photo, Jo of Joasis Photography found a high-up vantage point to capture the entire crowd at Naomi and Jake's London wedding. The result is a wedding photo that documents every detail of an important moment.
www.joasisweddingphotography.co.uk
@joasis_photography
17. Make the most of the location.
Sweden-based wedding photographer Emma Watson got creative with Anna and Andreas for this daring shot. Outdoor weddings often come with many opportunities for unusual photo set-ups like this one. Sometimes all you need is a ladder and a couple willing to do a bit of climbing to get that perfect photo.
www.emmawatsonphotography.com
@emmawatsonphotography
18. Play with color and lighting.
Our friends at Shotkit have a great tutorial for using lighting creatively—no matter the venue. Check it out here and get ready to make your shots pop.
Let us know on Facebook or Twitter what wedding photography shots are on your list, or better yet make sure to tag us in your wedding pictures on Instagram for us to check out!
Want to hear more about building your wedding photography business?
How to Build a Wedding Website and Photography Portfolio
10 Places to Promote Your Wedding Photography Business Online
The Best Cameras for Wedding Photography for the 2018/2019 Season