Figuring out the best full frame cameras for wedding photography can be quite daunting. But you can rest easy: we've rounded up our favourite wedding photography cameras so you can determine which rig will work best for you and make your wedding portfolio website.
So—you've gone through all the different types of photography and figured out that shooting weddings is your true passion. And you're already stockpiling killer ideas and inspo for cool wedding setups. Congrats! Now it's time to invest in a real wedding camera. But which model should you pick?
As a wedding photographer, you can spend anywhere between five and 12 hours (or more!) continuously shooting a wedding. (Not to mention some traditional weddings can last two to three days!) So you need a wedding camera with the durability, power, and versatility to match—one that can withstand the wear and tear of a thousand weddings. Do you go DSLR? Mirrorless? Medium format? The amount of hardware out there is vast. Don't worry, though: we've gone ahead and done the research for you. First up: do you want DSLR or mirrorless?
DSLRs vs. Mirrorless Full Frame Cameras
Before we get into the best full frame cameras for wedding photography, let's get up to speed on the two main types of wedding cameras: DSLRs and mirrorless cameras. Both have pros and cons, a few of which we've listed below.
DSLR
The DSLR camera is the more traditional option. It uses mirror technology: so, as light comes through the lens, the mirror reflects it towards a prism, which, in turn, shows the image in the viewfinder. When the shutter is pressed down, this powerful mirror tilts up, opening the shutter and facilitating light to paint itself on the image sensor, giving you the final image.
Pros:
An almost endless amount of lenses they're compatible with.
The ability to physically look through the viewfinder and preview the image.
The viewfinder of a DSLR is better for low-light situations.
Better battery life.
Cons:
Larger and bulkier. Due to the physical mirror in the camera, DSLRs have a wider body.
Far heavier than mirrorless cameras. With this plus a bigger lens, you're looking at a far heavier setup for a professional wedding camera.
Much louder than their mirrorless counterparts.
Disassembling and repairing a DSLR is usually more expensive, due to the mirror and more complex components.
Mirrorless
The mirrorless camera doesn't have a mirror (obviously!), so when light passes through the lens, it goes directly onto the image sensor, which displays a preview of the image on the screen.
Pros:
No mirror equals more space. Mirrorless cameras are smaller and lighter, so they can be better for convenience and mobility.
Fully silent.
Less parts means lower costs. With no mirror, it's far easier and cheaper to keep clean and at full operational capacity.
Better for wedding videography due to wonderful phase detection.
Cons:
Poor battery life. Because the LCD screen and EVF (electronic viewfinder) need to be continuously powered, battery life gets depleted quickly. We're talking around 300 shots per battery charge while DSLRS are around the 800 mark.
Lack of lenses. Though mirrorless technology is improving exponentially every year, they're still not quite at the level of DSLR lens selection.
Continuous autofocus and subject tracking is lacking. Mirrorless systems are still quite weak in terms of continuous autofocus. This means that they're not great for sports and wildlife photography, and in some cases, certain wedding moments.
Now that you have an idea of whether you want to go with DSLR or mirrorless, here are our hottest picks for the best wedding photography cameras. We've created a detailed breakdown of the best gear on the market right now. Read on for our top picks from the most popular camera manufacturers:
Best Nikon Cameras for Wedding Photography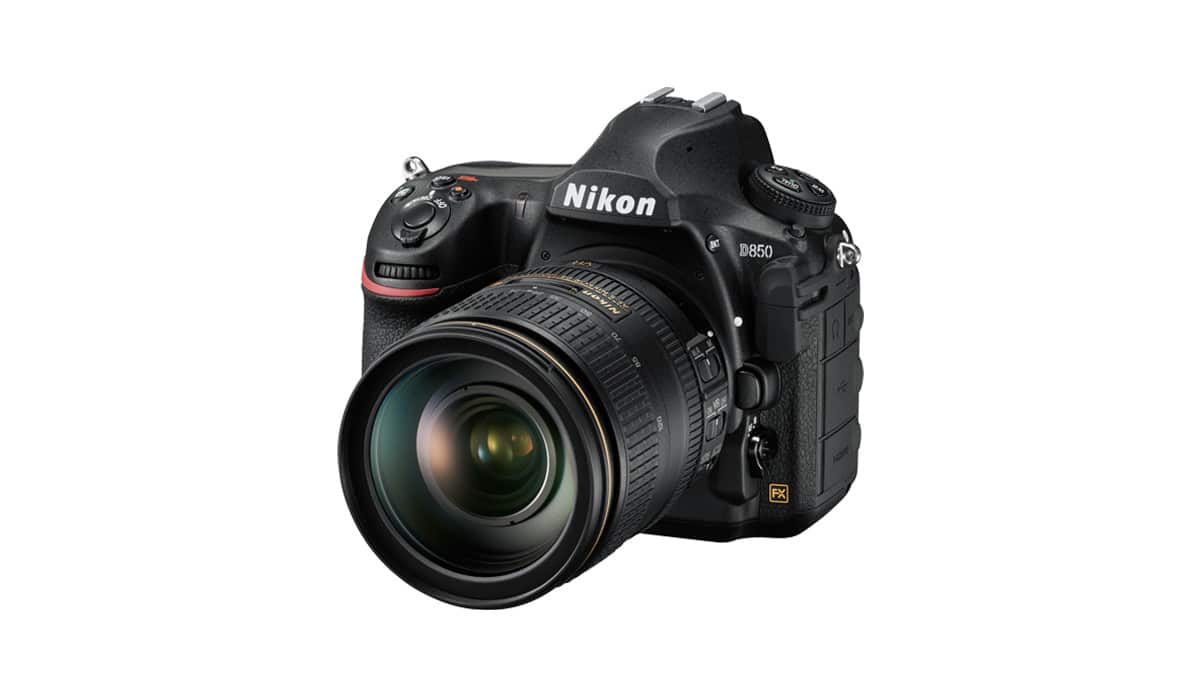 Nikon D850
We're starting off with an absolute rocker of a professional wedding camera. This is more of an advanced camera for folks who have a decent amount of wedding experience under their belt. But if you're feeling confident enough to call yourself a semi-professional wedding photographer, getting this camera as your main body might give you that the extra nudge you need to go full-on pro. If you're a veteran when it comes to wedding photography, one date with this wedding camera and you'll be saying, "I do."
Sitting at around $3,944 USD (body only), this full frame is both a beauty and beast. It comes with an insane 45.7MP full frame sensor and an ISO range of 64 to 102,400. It's the only Nikon DSLR to have the ability to go to an ISO 64 which means a photographer can shoot in brighter conditions with a larger aperture. We're looking at an incredible AF system that boasts a dedicated processor offering 7FPS at the full 45.7MP, 153 focal points, and 99 cross-type sensors.
The Nikon D850 comes with an SD slot as well as an additional XQD memory card (the gold standard of memory cards: more expensive, but much faster). We're also looking at a slightly larger viewfinder than its little sibling, the D750. The camera offers an unbelievable tilting LCD touchscreen with Touch Shutter, which enables users to focus and shoot while only engaging with the LCD screen! This means you can get very creative, composition-wise.
Nikon D750
Referred to by many photographers as the rightful heir to the D700, the D750 is one of the most sought-after and reviewed cameras when it comes to wedding photography cameras. Weighing significantly less than the D850, the Nikon D750 is a stunning full-frame, 24.3MP workhorse with a classic tilt-screen LCD that gives you great creative control.
The Nikon D750 is roughly $1,500 USD for the body (more than half the price of the D850), yet is hailed by many wedding photographers as the perfect wedding camera. After a few wedding gigs, you could buy another D750 body and start dual-wielding cameras like a pro. Speaking of dual-wielding, the Nikon D750 comes with two SD slots, so you could conceivably shoot the entire wedding on two 64GB SD cards and not worry about the dreaded "full card?!" moment during important moments. Rocking two SD cards is key when it comes to backing up photos on the go. Cards fail—it will inevitably happen to you at some point—and two SD cards ensure you don't lose important images. All in all, this is one of the best Nikon cameras for wedding photography: affordable, yet extremely versatile and powerful.
Best Canon Cameras for Wedding Photography
Canon 5D Mark IV
Canon users and Mark III obsessives have been praying to the camera gods for this beautiful machine for over four years. Now, with the Canon 5D Mark IV, many prayers have been answered.
Sitting at around $3,000 USD for the body alone (which is still cheaper than the D850), this camera is incredible. The Canon 5D Mark IV's sensor resolution is 30.4MP, giving it a powerful edge on many competitors and making it a go-to camera for Canon loyalists.
Like the Nikon D850 and the D750, the Mark IV also has built-in WiFi connectivity, so you can even transfer a few wedding photos onto your phone and edit them on your mobile during some downtime, then send it to the wedding couple on the spot. You'd get serious brownie points for allowing them to share their special day via social media—before it's even over!
Though it might not as powerful or as intuitive as the D850 (or even the D750), where this model makes its mark (sorry) is in its live view mode. The Mark IV has a Dual Pixel AF system that uses phase detection on its sensor when on live view mode, giving it the ability to rapidly and accurately focus on subjects. This is huge in when it comes to professional wedding cameras.
Canon EOS 6D
At around $1,000 USD for the body, this full-frame camera is an excellent wedding photography camera for the beginner on a budget.
Not only does the 6D record some fantastic 1080p videos (with 30fps and 4.5fps at full resolution), a 20.2MP CMOS sensor ensures great full-frame performance. With its onboard WiFi, you can get photos ready for social media with the touch of a button.
Don't forget: with the 6D, you also have a long list of Canon lenses to choose from (something that your competitors with mirrorless cameras don't). This is, hands down, one of the best cameras for wedding photography: with its lightweight body, lovely price point, absolutely stunning imagery, and ease of use, this is perfect for the shooter just stepping into the world of full-frame cameras.
Best Sony Cameras for Wedding Photography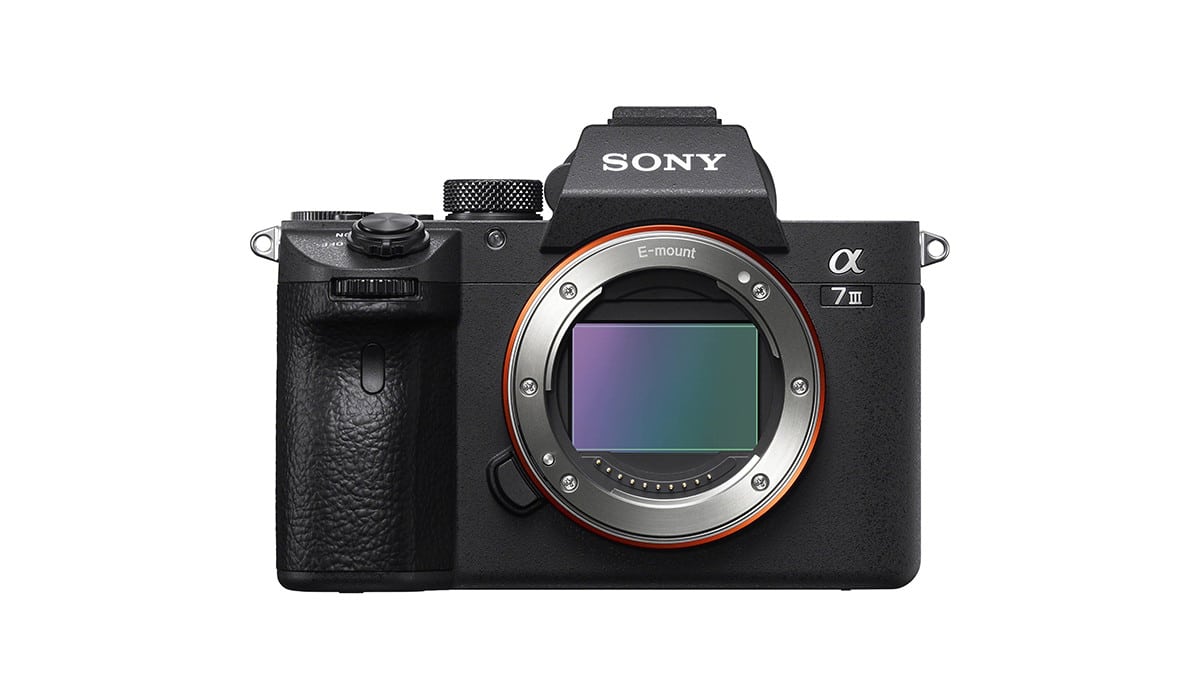 Sony a7III
With its $2,000 USD body price-tag, high ISO performance, 5-axis in-body image stabilization, 4K2 video, battery longevity, a LCD touch screen, phenomenal phase detection, 10fps, 24.2MP, and an AF that covers over 93% of the image area (we can go on), it's hard to blame wedding photographers for climbing out of the bathroom window and leaving their brand loyalty for Nikon and Canon at the altar.
For a newer photographer who's still looking for that special someone to bring as their plus-one to a wedding, the Sony a7 III may just be the right fit for you.
The last thing you want as someone new to the wedding scene is having to go through thousands of photos from 40MP+ cameras in your editing sessions. That's why the 24.2MP mentioned earlier is key, considering the amount of time you're cutting from your workflow.
Then there's the autofocus, which cinches for the a7 III the best Sony camera for wedding photography title. Its AF system is better than most other cameras on the market because you can track subjects across pretty much the entire frame, allowing you to capture moments seamlessly. Also, when it comes to wedding photography camera settings and features, the Eye AF is unbelievable. What's Eye AF? This feature recognizes the eye of a subject's face and tracks it continuously, allowing you to lock onto moving subjects while maintaining a sharp focus around the subject's face. The dancing, the walking down the aisle, the little kids darting around: this camera makes sure every wedding guest's face stays in focus.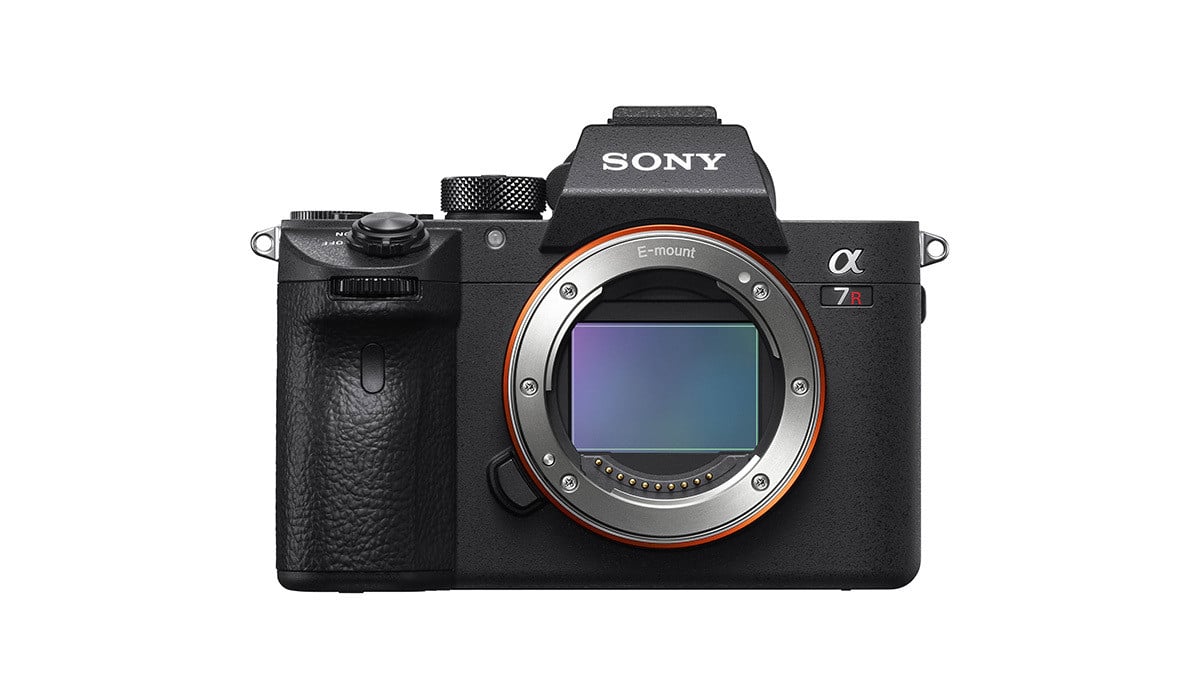 Sony a7R III
$3,000 USD will get you a seriously revolutionary camera. Now, one might argue that the Sony a7 III is $1,000 cheaper, and has better ISO performance and better auto-focus, but the Sony a7R III boasts an insanely high resolution. Just shy of being number-one on this list for resolution size (the D850 taking the cake), this camera ranks second-highest on this list, with 42.4MP. As mentioned with the Sony a7 III, 42.4MP will perhaps slow down your editing journey, but with that much resolution to play with, a professional can go crop-crazy while not losing image quality. With 42.4MP, you can get some behemoth-sized prints as well.
You can also set custom buttons so the Sony a7R III can switch to an APS-C crop, enabling you to take your 35mm field of view and essentially convert it to a 50mm field of view. That's basically having two prime lenses in one.
For a professional wedding photographer lured into the idea of mirrorless, this wedding camera would be excellent to bite into. Its size, weight, and long list of features (including the Eye AF) distinguishes it not only from DSLRs but from other mirrorless cameras as well. Finally, although Sony doesn't have the amount of lenses both Nikon and Canon has in its arsenal, when it comes to shooting a wedding, you'd still have access to some fantastic glass.
What About The Other Guys?
Fujifilm X-Pro2
As someone new to photography, this camera may be the perfect one for you. There's the price point, the ease of use, the quality, the sleek retro aesthetic. The Fujifilm X-Pro2 is around $1,700 USD and arguably one of the prettiest cameras out there. Plus, its ergonomics are fantastic.
While it is not a typical full frame camera like some of earlier options, this APS-C sensor camera would actually be a wonderful choice as a second wedding camera. We're talking clean, high-quality ISO that is amazing when it comes to darkly lit conditions. The extremely small size would also allow you to jump on the dance floor and get award-winning "Macarena" candids.
The Fujifilm X-Pro2 may not quite hit the mark as hard as Sony mirrorless cameras do, but, for beginners or as a backup for professional cameras (even for a second shooter), it's definitely one of the best cameras for wedding photography.
Olympus OM-D E-M1 Mark II
Like the Fujifilm X-Pro2, this Olympus sits around $1,700 USD. It offers 20MP live MOS sensor, a 5-axis in-body image stabilization system, a three-inch LCD display, a weather-sealed body, and phenomenal 4k video. This, too, would be the perfect camera for a beginner or as the second camera for a professional.
One thing a lot of new photographers forget about weddings are the quieter, smaller moments. That's when the Olympus OM-D E-M1 Mark II shines. Its silent shutter is perfect for both intimate moments during the ceremony as well as sneaking around to capture some of the best candid shots possible. Get this: the silent shutter can capture 20MP RAW image files at an almost unheard-of burst shooting of 60fps.
Like the Fujifilm X-Pro2, the Olympus brand has a long way to go before it can catch up to the big three, but for those looking for an alternative, the Olympus OM-D E-M1 Mark II is still an excellent choice when considering wedding cameras.
Additional Faves
We would also recommend checking out some of these cameras when figuring out what's best for you. Here are some more of our most beloved wedding cameras:
Nikon D5
Nikon D810
Nikon D500
Canon 5D Mark III
Canon 1Dx Mark II
Canon EOS 7D Mark II
Sony a7S II
Sony a7R II
Panasonic Lumix GH5
Next Step: Gear!
Now that you have the tools to determine the best wedding camera to buy for yourself, it's time to complete your kit. Gearing up doesn't end with the professional wedding camera: you still have the lenses and accessories to consider!
Weighing your budget, experience, and style is a delicate art. Determine the type of wedding photographer you want to be, taking into account your current skill level. On the one hand, you don't want to overspend on gear; on the other hand, you do need to invest in yourself and your practice.
Think about it as different levels: if you're shooting your first wedding, make sure you have the basics (a solid camera and a couple lenses). The more weddings you shoot, the more money you'll be able to save, and soon enough, you'll be able to invest your hard-earned money into a more advanced camera, more lenses, as well as accessories like some of the ones listed below:
Specialized camera bags
Flash kit and diffusers
LED lights
Professional straps for a dual camera system
Tripods
Once you have your gear in place and your first few weddings under your belt, you can start looking into building your wedding portfolio. With the best wedding camera in hand, you'll have tons of weddings to show off in no time.
Want more photography tips? Check out:
20 Wedding Photographers with Exceptional Portfolios
A Beginner's Guide to Buying the Right Photography Equipment
The Best Photography Contests and Prizes in 2018