So you've booked your first gig as a wedding photographer. You're excited, nervous, and maybe even a bit overwhelmed. Or maybe you're a seasoned wedding photographer with years under your belt, but you're interested in buying a unique lens to add to your kit and expand your options. Either way, this list of the best lenses to buy to build your best wedding photography portfolio will help.
Wedding photography is no easy task—after all, a wedding is one of the biggest events in a couple's life together, and they've chosen you to capture these precious, once-in-a-lifetime moments. Different parts of a wedding call for different styles of photography. With that in mind, there's a perfect lens for every shot, covering group shots, portraits, detailed close ups of the ring and cake, first kisses, first dances, and everything in between.
As you're exploring the lenses available to you, it's a good idea to look to other wedding photographers for inspiration. Evolving your own style, keeping your skills up, and staying on top of industry trends are all part of constantly working on becoming a better photographer.
When it comes to buying the best lens for shooting weddings, it's also important to think about the factors surrounding the specific wedding you're shooting. For example, how long is the shoot? Is it a traditional wedding, or is there a theme? Is it a more intimate wedding with 60 guests, or a big celebration of 600? Are you shooting alone or with a second shooter?
All these factors can help determine the type of lenses you should have with you when shooting a wedding. If the couple hired you to work for less than four hours (essentially just wedding portraits and the ceremony), it might not make sense to bring a bag full of lenses. On the opposite side of the spectrum, if you're shooting a full day of 12 hours (or longer), you'll want to have more options. Not only is there more time to change lenses, a longer wedding can force you to change perspectives and think more outside the box—that's where more creative lenses come in. In some cultures, a wedding can last several days. This could require you to use an array of lenses for the dozens of mini-ceremonies that take place during the duration of the wedding.
Buying the best lens for wedding photography isn't as simple as walking into the nearest camera shop and purchasing the most expensive or most popular lenses. It takes time and proper research to sort out which lens will work best for your skill level, the client, and your style.
Before we dive into choosing lenses for weddings, let's go over some of the basics of the types of lenses out there.
Prime Lenses for Shooting Weddings
A prime lens goes a long way, especially for wedding photography. A lot of wedding photographers only use prime lenses during a wedding, but a professional photographer will have a prime, zoom, and macro in their bag.
Prime lenses are favored over other types of lenses because of their speed and weight. With a fixed focus, the glass can render much sharper images. Speed and quality are what they're about, and making sure you've got the best prime lens for shooting weddings is considered industry standard.
Zoom Lenses for Shooting Weddings
Zoom lenses have come a long way; it's safe to say that all wedding photographers need at least one in their bag for the special day, especially for someone new to the wedding photography scene. The right zoom lens for shooting weddings enables you to play with different focal lengths, which helps you record the action without being a part of it—while also trying out perspectives you otherwise might not see.
Micro Lenses for Shooting Weddings
Most professional wedding photographers have a macro lens with them during weddings. Why? The macro lens does what other types of lens can't: detailed close shots. Whether it's the wedding ring, decor details, or beading on a dress, macro lenses let you capture shots that make your wedding images look like they belong in a wedding magazine.
Though macro lenses can be really important, they are usually the most expensive, and for beginner wedding photographers there's no harm in using a 50mm prime lens for detail shots. That being said, when you feel that you've got some solid experience, make sure you come back to us for advice on the best macro lens for shooting weddings.
Choices, Choices
Keep in mind that the lens you decide to use depends on the type of camera you use as well. Don't forget that a 50mm lens would provide a different look on a crop sensor than it would on a full-frame camera. For now, we're going to mostly assume you're shooting on a full-frame camera.
When you're deciding what's the best fit for you, these are the focal lengths you should seriously consider:
35mm f/1.4, 1.8
50mm f/1.2, 1.4, 1.8
24-70mm f/2.8
70-200mm f/2.8
100mm f/2.8 Macro
Best Canon Lenses for Wedding Photography
Canon 50mm f/1.2L
Speaking of fairy tales, there aren't many lenses that encapsulate the fantasy of weddings quite like a solid 50mm lens. Every wedding photographer needs a 50mm lens and when it comes to that focal length, the Canon 50mm f/1.2L delivers. This is a lens that will have you taking photos with that unique, dreamy, wedding-in-a-Disney-movie feel.
This lens is perfect for beginning and veteran wedding photographers alike (and really recommended for anyone with a camera), because it accentuates the subject's beauty like no other lens. This 50mm lens offers an almost otherworldly feel that has yet to be imitated. But it should definitely be part of a kit rather than a solo option, since you'll likely want some sharp, non-ethereal shots as well. But hey… bokeh, bokeh, bokeh!
Canon 45mm f/2.8 TS-E
This is really one of the best canon lenses for shooting weddings? A tilt shift lens? For a wedding? Yep! It's an incredible lens that captures images no editing program can replicate. The Canon 45mm f/2.8 TS-E focuses on certain, selective areas while blurring out everything else.
A word of warning: this lens isn't for beginners, as it requires some practice and experimenting. But when used correctly, this 45mm lens can change your wedding photography game immensely. You can capture some striking shots of the location of the wedding as well as experiment with creative portrait shots of the couple.
Keep in mind that although this Canon lens can dramatically add to your collection of wedding lenses, we would suggest that you should only use it during quieter moments at the wedding (for example, taking photos of the wedding space during dinner or if you have time during portraits). Oh, and did we mention that this lens is typically 30 to 40% cheaper than the Nikon equivalent?
Canon 70-200mm f/2.8 IS II
Shooting a wedding without this lens is like buying an ice cream cone without ice cream—it just doesn't make sense. The Canon 70-200mm f/2.8 IS II is one of the sharpest and quickest lenses you can buy.
Although used primarily by sports photographers, this lens is a must-have in a professional wedding photographer's bag. Like a sports photographer, sometimes you need the ability to get close even though you're far from important plays, especially when you're shooting with a large number of guests in an open space or a big church. Canon's superb Image Stabilization can get you up close and personal without cramping the couple's style.
Imagine you're standing at the edge of the dance floor and everyone is dancing up a storm. The Canon 70-200mm f/2.8 IS II is your best friend for shots like this. Not only is it great for low light situations like the reception, you'll get the sharp images you need instead of explaining to the bride why she looks like a blurry ghost in every reception photo.
Canon EF 100mm f/2.8 Macro
Every photographer agrees that macro lenses are expensive and not always worth it. But when it comes to photos of the ring, the dinner placement, and other seemingly small parts of the big day, details matter.
No wedding shoot is complete without photographs of the ring, and with the best macro lens for wedding photography, you can't go wrong. Be creative with this lens: capture the detail of the wedding dress, a rose in the groom's front pocket, the bubbles as they rise to the top of a champagne glass.
The 100mm f/2.8 macro is phenomenal when it comes to photographing studio-like images that are sure to make an impact when it comes time to showcase your work. With a lens like this, you'll add to the story by capturing details otherwise missed by many photographers. Just don't forget about the bigger picture!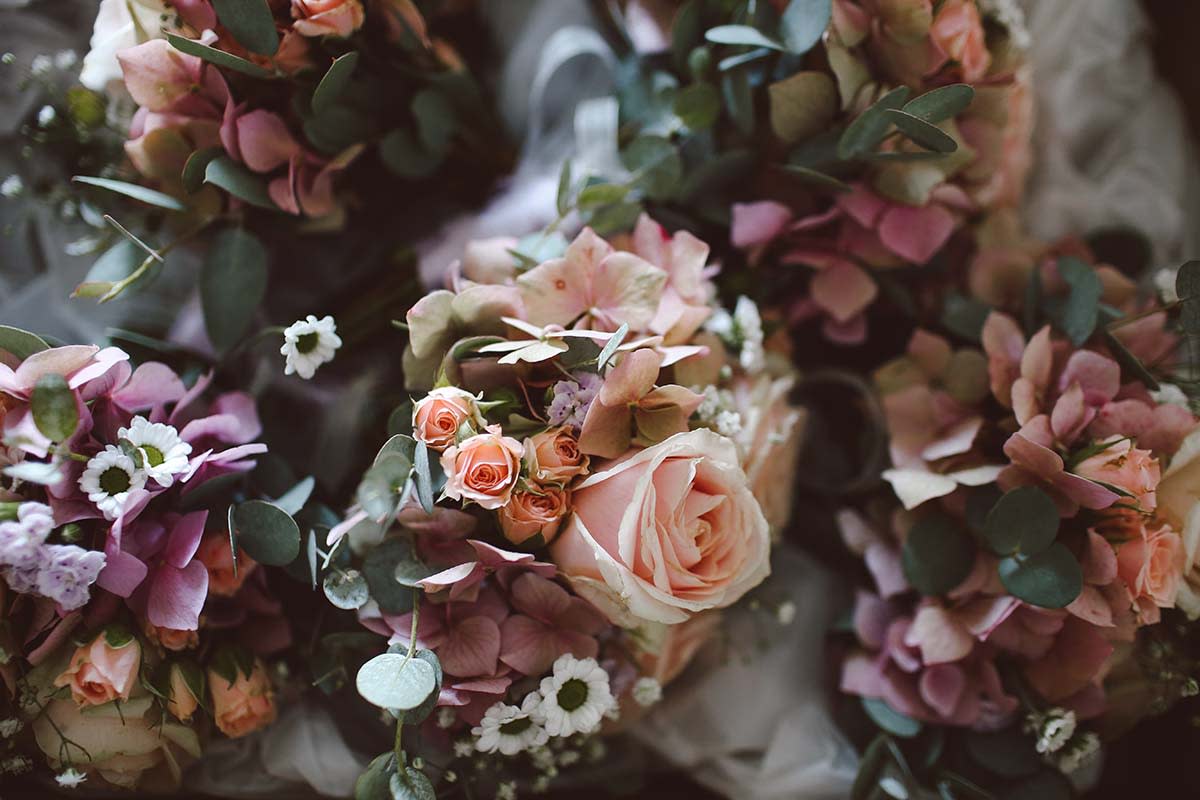 Best Nikon Lenses for Wedding Photography
Nikon 24-70mm f/2.8
A lot of everyday photographers on the move leave the Nikon 24-70mm f/2.8 at home because of its size and weight. However, this lens boasts versatility and power unmatched by most lenses. In fact, many wedding photographers swear by it, bringing only this lens and a 50mm for portraits.
The zoom on this lens enables you to shoot both up close and from a distance while still maintaining excellent quality and sharpness. This is what makes it so popular among wedding photographers. If your style is more of documentary than editorial, and you prefer staying hidden on the sidelines to capture beautiful candid shots, this is the lens for you.
Whether you're shooting your first or fiftieth wedding, this is hands down one of the best Nikon lens for weddings.
Nikon 85mm f/1.4G
This is one of the best lenses for portrait and wedding photography. You can't shoot a wedding without portraits that stand out and make the couple look like stars on their special day.
At f/1.4, subjects leap out of the photograph as the background melts into a dreamlike smooth and soft blur, creating the most incredible bokeh possible. If your background is in portrait photography, you'll already have this lens. If you want your wedding portraits to look like they belong in magazines, this is the lens you need to get.
Capturing the first kiss can be the most stressful part of wedding photography, but if you master the Nikon 85mm f/1.4G t, even one photograph through this lens (with a bit of that ethereal vignette) can capture the couple's eternal love.
Nikon 24mm f/1.4G
Every Nikon fanatic praises this as the best wide angle lens for shooting weddings. What makes it the one of the best lenses for wedding photography? It's fast, bright, sharp, and it encompasses more of what's in front of you. You can focus both on the couple and include guests and staff in the corners of the frame. This lens will also help you to create a wonderful documentary style shot, especially in low light situations.
Perfect for many different perspectives and apertures, this wide angle beauty will give your wedding photography the edge you need to keep booking more weddings.
Like all lenses though, you have to play and experiment with it. Although weddings can be stressful, don't forget to stay curious—you never know what amazing shots you can get out the Nikon 24mm f/1.4G.
Nikon 58mm f/1.4G
This lens isn't for the beginner wedding photographer on a budget. It's for someone who's been around the block and has some extra cash to spend.
If you've shot your fair share of weddings and want to expand your style, you should strongly consider the Nikon 58mm f/1.4G. With a slightly wider angle, a potential client looking through your portfolio will see shots most wedding photographers just don't capture.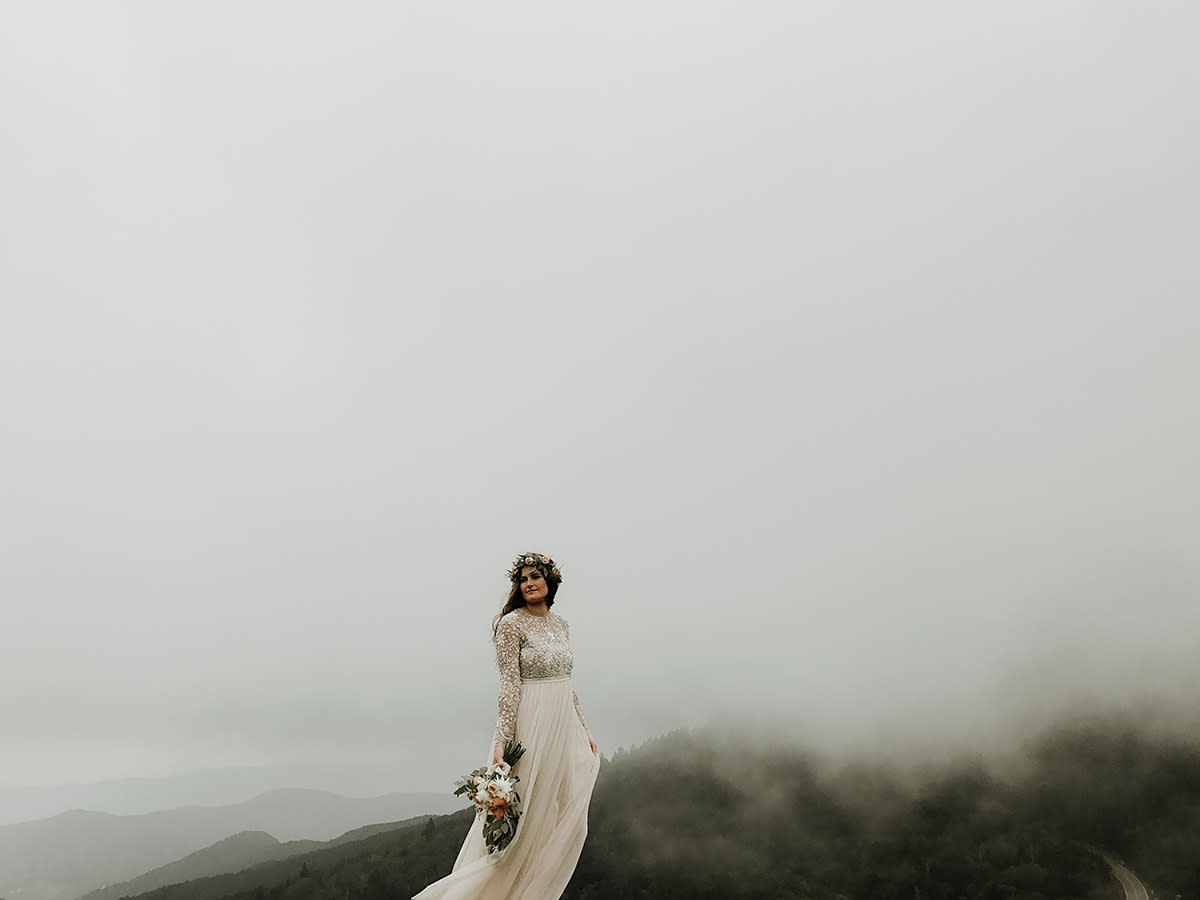 Best Sony Lenses for Wedding Photography
Sony 16-35mm f/2.8
Portraits of the wedding party, family, and guests are important, but you can't forget to document the venue's atmosphere and decor as well as large group shots. The Sony 16-35mm f/2.8 lens is perfect for shooting almost everything, especially when you don't have a second camera or the time to switch lenses during important moments.
An all-around lens that every wedding photographer would benefit from having, this lens is especially useful for beginners just starting out.
Sony 35mm f/1.4 ZA
This is definitely not an appetizer when it comes to wedding lenses—this is what Sony serves as a main course. With the brilliant Zeiss anti-reflective coating, you can be sure that the in-camera image is beautiful before even hitting the editing software. This lens is an absolute workhorse, capturing everything from landscape photography to intimate portraits.
What this lens loses in weight and price, it makes up for absolutely stunning shots. Wedding photographers that use Sony cannot live without this 35mm lens. Whether it's outside in the bright sun or under the night sky, you will always get a phenomenal photograph with the Sony 35m f/1.4 ZA
Sony 90mm f/2.8 Macro G OSS
This is one of the best macro lenses for shooting weddings. The Sony 90mm f/2.8 Macro G OSS is an extraordinary piece of glass. We already know that this type of lens works wonder when it comes to shooting the wedding ring, but what about the dinner and drinks served at the wedding? Getting macro shots of a wedding meal can create a great ambiance that emphasizes the wedding's overall aesthetic. Whether it's a close up of the main course or the crystal on a wine glass, this lens will add another layer to your portfolio. It's also a great way to think about expanding into food photography.
The more creative the wedding, the more you can do with the Sony 90mm f/2.8. While you're shooting the couple getting ready, especially if they're in their respective family homes, this lens helps add details that will influence the overall feeling of nostalgia and meaning in their wedding photos. Maybe it's including a close up of a bookshelf with their favorite books, their record collection, or perhaps even the toys they used to play with as children. Whatever the subject, details like this will make your wedding photography even more meaningful for your clients.
Sony 55mm f/1.8 OSS
It doesn't quite fit in your pocket, but the Sony 55mm f/1.8 OSS has the benefit of being very small and light, on top of the fact that it's great for pretty much any setting. It's the perfect lens to have in your bag because it barely takes up any space and, when necessary, it packs quite the punch.
The 55mm is great for low light, portraits, group shots, detail shots, ambience shots. It's one of the best prime lenses for shooting weddings. Imagine standing for eight to 12 hours while shooting a wedding, and now imagine the strain that puts on your feet and your back. The Sony 55mm f/1.8 OSS keeps you prepared without weighing you down.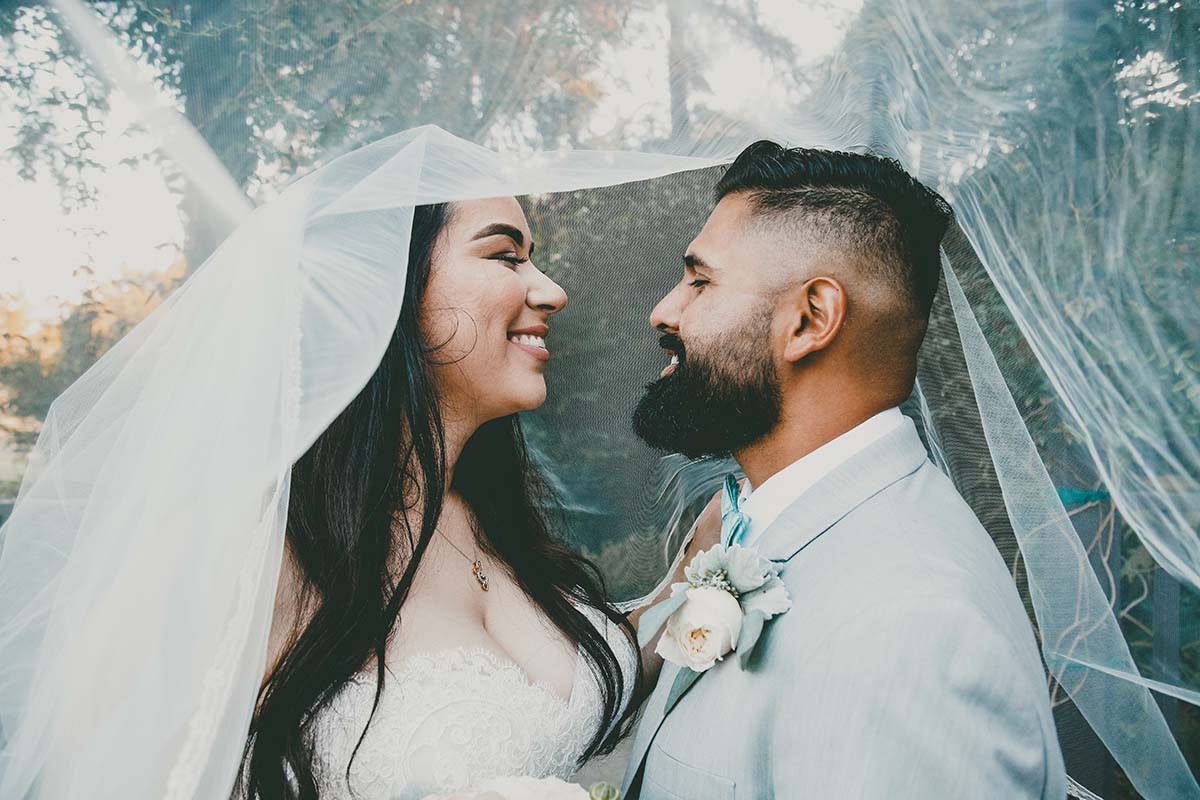 Best Sigma Lenses for Wedding Photography
Sigma 35mm f/1.4 Art
Why the Sigma 35mm f/1.4 Art? It's simple: not only can you use most Sigma lenses with the top manufacturers (Nikon, Canon, Sony, and others), they're cheaper than any other leading brand. The Sigma 35mm f/1.4 Art is also more accurate with respect to focusing on a subject. That being said, the focal length is the true winner here; a 35mm lens is perhaps the most flexible and this makes it one of the best lenses for storytelling. This lens is perfect for capturing places, faces, and everything in the middle.
While shooting most weddings, you're never standing still. Sometimes you're running up and down the aisle, popping from side to side, trying to catch everyone's best angles. The Sigma 35mm f/1.4 Art is one of the best choices when it comes to shooting a wedding because it facilitates movement with respect to the subject so you don't lose the ability to tell a story. After all, what is a wedding if not a real-life fairytale?
Sigma 24-105mm f/4
This is not only a general purpose lens, it is the general purpose lens. With excellent optical stabilization, image quality, and price, this lens is perfect for wedding photography, especially for beginners looking to improve on the basics.
The beauty of a lens like this is you can capture an image of the wedding scene at 24-35mm (the guests sitting, waiting with anticipation) then zoom into an ultra-sharp, stabilized portrait of the couple at anywhere between 50-105mm. The range of this lens is incredible and the focusing speed and accuracy are fantastic.
Although it's still probably a good idea to have a prime lens (either a 35mm/50mm/85mm) as your second lens for more intimate, dreamy shots, the Sigma 24-105 f/4 is one of the best Sigma lenses for wedding photography.
Sigma 12-24mm f/4.5-5.6 EX DG
The 12mm focal length enables a photographer to catch exciting wide angle perspectives while also maintaining the ability to shoot at 24mm. This lens may not be a standard lens a wedding photographer would carry in their bag, but the perspective allows for some creative shots that other lenses just can't pull off.
With a wide angle lens to shoot weddings, you can get in extremely tight spaces, empowering you as a photographer to create strong and unique images. This isn't the type of lens you want to use for the entire wedding, nor would it be a lens you would want as a backup. This lens shines when you're taking photos of the location and want some really dramatic landscape shots.
At the end of the day, this lens isn't the general workhorse you need for a wedding job, but will differentiate your images from most other photographers—use it sparingly and wisely!
Sigma 85mm f/1.4 Art
This is one of the fastest 85mm lenses on the market, and one of the best lenses for wedding photography, period. Shooting from 1.4-2.8 will give you the ability to frame and capture some of the most beautiful moments during a wedding.
In the art of wedding photography, there isn't a better feeling than catching the details of a bride's makeup and hair alongside her veil as the background melts into a smooth, creamy blend of colors and bokeh. Those are the shots you look at in camera during the wedding and think to yourself, "Nailed it!" This is the lens that will give you those shots.
You'll be blown away by the quality and vision of this lens. If you're also shooting a wedding where the couple wants a more creative portrait session with more action shots, the Sigma 85mm f/1.4 Art is excellent for moving subjects. Camera, lens, action!
The Right Lens is a Photographer's Best Friend
The best wedding photography is a combination of various styles that includes portrait and fashion photography, documentary photography, product photography, food photography, and even architectural photography. The landscape of wedding photography can be confusing and overwhelming, but we're here to help. Equipped with the right lenses, you'll be more than ready for any situation a wedding throws at you.
Keep in mind that every manufacturer has many lenses with the same focal points, but just like the camera it's important to use what works best with your budget and your professional and creative experience.
Whatever lens or lenses you decide to purchase, remember that the perspective they provide doesn't necessarily have to limit the image you end up producing. Go out with the lens, get to know its advantages and limitations, and use it in a way that works for you.
Looking to book more wedding clients? Create a stunning wedding photography portfolio website to wow your clients with beautiful galleries and deliver your client work with our powerful priviate proofing tool. Start your 14 day trial with Format today, no credit card required.