Social media influencers, bloggers, journalists, businesses, and organizations worldwide need photos to enhance their stories or market their products and services.
Stock photos are an immediate and cost-effective solution to many people's photo needs for print and digital distribution. For photographers, the world of digital marketing opens up a massive demand for high-quality photos, making selling stock photos a potentially lucrative income stream for your business.
In this ultimate guide to how to sell stock photos, we'll explain the different licensing options, how to stand out from the crowd of photographers, and where you can sell stock photos online, so you can be well on your way to supplement your income as a photographer.
What Is Stock Photography?
Stock photography is an industry where photographers can market their photos online and sell licenses for personal, editorial, or commercial use.
Traditional stock photography or "macro stock" involves the purchase of exclusive rights for the photo at a high-ticket price.
It can cost hundreds, and sometimes even thousands of dollars to obtain a macro stock image license, depending on the photograph and the photographer. The main appeal in purchasing stock photos with exclusive rights is that the purchaser can maintain the images' originality, ensuring there are limited or even no other uses of the images anywhere else.
To keep up with the fast-paced demand of digital content marketing, the "microstock" model came into the scene to offer lower prices stock photography images, making them accessible to more people. Microstock is what people generally think of when they hear the term "stock photography."
When you sell your photos with a stock photo agency, you, as the photographer, can focus on what you do best—capturing and editing moments—while the agency handles licensing, pricing, client management, and marketing to a massive customer base. However, you give up a significant chunk of the sale to use their platform.
Selling stock photography is a lot more involved than just uploading your photos and waiting for sales. Each stock photo website comes with its own set of submission guidelines to join their marketplace.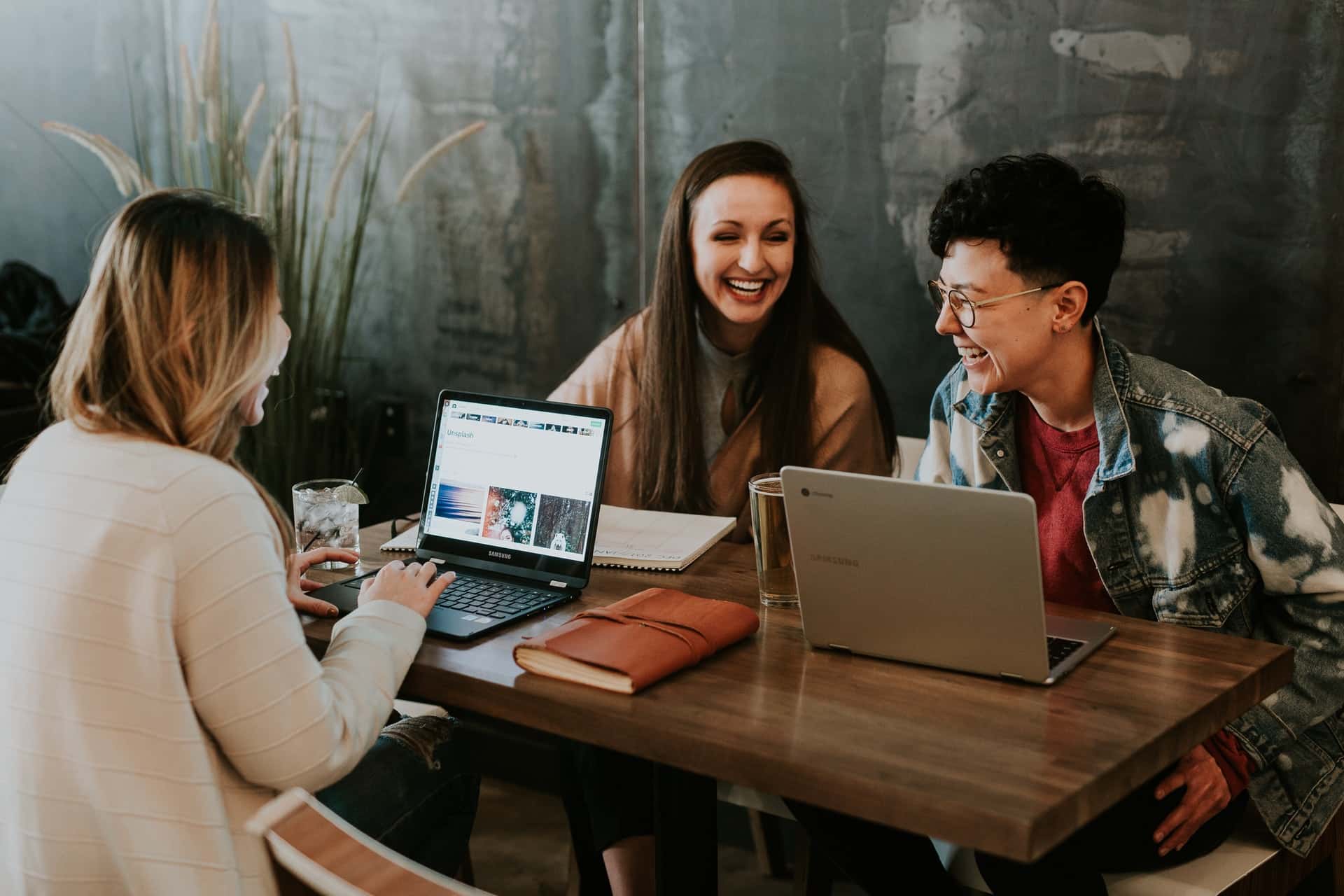 The Different Types Of Licensing In Stock Photography
It's important to clarify that what you're selling with stock images are the licenses—not the intellectual property themselves.
As the photographer, you maintain your image's copyrights (unless otherwise stipulated in your agreement). When you're first learning how to sell stock photos, you'll need to understand the different licensing types, which define who can use your image and for what purpose they can use it.
If you're working with stock photo agencies, they'll handle the licensing and marketing to make it easy for your to upload and share your images with a large audience.
Stock sites will either sell one-off licenses or offer a subscription model for their customers.
Public Domain Licenses
Public domain licenses allow the public to use stock images for personal or commercial uses freely. These images are completely free for the end-user to distribute or re-create.
When property rights expire, the photographer forfeits ownership, or if copyright claims do not apply, an image can become accessible to the public domain for anyone to use free of charge.
Royalty-Free Licenses
Royalty-free licenses involve a one-off payment to acquire a license to use the image with few restrictions. This license does not mean that the buyer has the right to re-sell the photo or claim ownership—however, they are free to use the work as often as they need in print or digital reproductions.
Royalty-free licenses are not exclusive to the end-user, which means other customers can purchase a license to use the photo unless they're willing to pay more for the exclusive uses.
This is the most common license for stock photo agencies with subscription-based models because it's not very expensive to most customers. The idea with these licenses is that they don't cost a lot to the end-user, but the photographer has the opportunity to earn passive income from multiple sales of the stock photo.
Rights-Managed Licenses
Under a rights-managed license, the photo buyer agrees to the condition use of the stock photo for a particular project, such as an album cover, billboard, or website.
Right-managed fees come at a higher price tag, especially if the buyer wants exclusive use for a period of time. Details including where the photo is used and how long it's used are stipulated in the rights-managed agreement, which means the photographer can have more control over how their photos are used.
Editorial Use Vs. Commercial Use
The difference between stock photos for editorial and commercial use has to do with how that photo will be used and the permissions needed in order to distribute the photographs.
Photographs intended to advertise a product or service are considered "commercial use."
Examples of commercial use include:
Books and album covers

Corporate presentations and brochures

Business websites

Film and television

Print ads or digital marketing campaigns

Product packaging
Because images licensed for commercial use are intended to promote or market, photographers must tread with caution when releasing images that include people, private properties, or other recognizable logos in the photograph.
As the photographer, it's your responsibility to ensure you have the proper licensing to distribute the subjects' likeness in the photograph. It's good practice to get your models to sign release forms and attaining the appropriate permits when shooting at certain properties. This helps you maintain a level of organization and liability protection before you sell photos online.
Many stock websites require that you submit these releases before submitting your photos. You can add relevant model releases and permits in your photo metadata description so that it's available to the person or organization purchasing your photo.
Editorial photographs are popular among journalists, bloggers, and media outlets.
Examples of editorial use include:
Blog posts (storytelling)

Documentaries

Editorial features

Essays and journals

Magazines

Newspapers
Editorial images document real-life events and current issues and often involve recognizable people and places. Since editorial images often don't have model release signage or property licensing, they cannot promote or sell products and services.
Whenever editing editorial images, you must maintain truthfulness in the subject matter. This means that you can make slight adjustments in your editing. However, it would be best to avoid artistic adjustments to the photograph that alter the photo's context if you plan on licensing for editorial use.
Exclusive Vs. Non-Exclusive Stock Photos
Some clients and designers prefer to use a photo that isn't widely distributed to make their work unique. The most appealing advantage of exclusive stock images for the photographer is a higher royalty fee.
Exclusive use means that once the license is purchased, it cannot be used anywhere else online or in print—sometimes, this includes the photographer's portfolio website.
Some stock agencies operate under this non-exclusive agreement, sometimes referred to as "macro-stock," which means that if you choose to upload your work with them, you're putting your eggs in one basket. Even your rejected images can't be uploaded or sold anywhere else, making it an undesirable arrangement for photographers starting in the sale of stock photos.
Non-exclusive allows people to purchase licenses at a lower price point. Most stock photography websites operate this way to make purchasing images much more affordable and accessible to more people.
Another notable benefit of non-exclusivity agreements is that you, as the photographer, may upload your image to more than one agency—you may see your photo used in many different projects.
Who Should Shoot Stock Photos?
Anyone looking to build a strong online photography business and earn passive income off their work should look into shooting stock images and selling them.
Stock photography strikes a fine balance of capturing and editing photos that have mass appeal to attract a larger customer pool—but at the same time, your photos need to stand out from the sea of images available on stock image sites.
If you're going to sell stock photography successfully, you'll need to take this part of your business seriously, as it takes a lot more effort than simply uploading your photo to a stock site to earn money.
Can You Make Money With Stock Photography?
Many people find success as a stock photographer. It can be an excellent way to diversify your income by selling photos online.
But if you want to make more than pennies off of your selling stock photos, you'll need to build a reputation for the quality of your work and meet the customer demand for certain subject matters.
Where Can You Sell Stock Photography?
Nowadays, there are many places to sell stock photos. While you can certainly self-publish on your website, the most straightforward way of selling photos is using a microstock website or agency.
Stock websites already have a large customer base, which puts your photos in front of thousands of potential buyers. Another advantage of working with a stock website is that they can sort out the licensing arrangements with the end customer, allowing you to focus on what you do best.
That being said, there is a drawback to working with stock sites, like the cost of using their services. Popular stock sites can take anywhere from 40–80% of each sale. On top of this, you're giving up your negotiating power for setting prices.
We'll outline some of the popular stock websites, so you can experiment with a few different platforms to sell stock photos.
Adobe Stock
Abobe Stock offers 33% in royalties to photographers. One of the biggest benefits of working with Adobe Stock is the ease of application, especially if Adobe is part of your workflow. You can submit your photos directly through Lightroom Classic, Bridge, and the mobile Photoshop mix application.
On the buyer's end, shopping for stock images with Adobe Stock gives them the advantage of previewing the image in their design or video project before purchasing.
The Adobe software also has excellent search engine capability, which makes it easier to organize and search for specific photos in their massive library. Working with Adobe also puts your photos in front of millions of Adobe users worldwide.
This partnership is a non-exclusive agreement, which means you keep maintain ownership rights of your photos, and you get to join a collaborative community of artists where you can get support from fellow photographers for selling stock photos online.
Dreamstime
Dreamstime is an excellent marketplace to begin your stock photography career as the requirements aren't as rigorous as some of the more popular sites.
Dreamstime also has a creator-friendly model, where you can curate your photo gallery to have more control over the photos you sell on their platform. All photos undergo a screening process, but as long as you stick to their straightforward guidelines, you're on your way to making money selling stock photography.
Royalty earnings with Dreamstime start at 25% for non-exclusive images and 27% for exclusive options. As you build up your reputation on the platform, you can earn up to 49.5% on your images, which is one of the higher commission rates on our list of online stock image sites.
Getty Images
Getty is a media licensing company with the largest marketplace for stock photography. Getty licenses photos, videos, and music, offering multiple licensing plans to suit a range of customer needs, from one-off licenses to subscription plans.
If you want to work with Getty Images, you'll have to apply to become a contributor via their app by uploading 3–6 images to be reviewed. Once you're a contributor, you'll submit photos to the Getty editors, where their editors evaluate them to ensure they meet requirements before they're available in the library catalog for purchase.
When you work with Getty, you retain your work copyright while Getty handles the licenses on your behalf. Getty pay 15-20%, and exclusive contributors can earn up to 45% on their photos, but the more content you upload in your portfolio that meets customer demand, the more opportunities you have for earnings.
Getty offers lower commission rates for photo sales, especially when you're just starting to sell stock photos, but as your reputation builds with Getty, it'll become a reliable platform to sell your photos.
iStock By Getty Images
Getty Images and iStock are one company, but the stock images are published through these two main websites. When you submit your images through the app, the editors at Getty Images will decide where the best place to upload your photo would be to maximize its sales potential.
The main difference between Getty Images and iStock is in their market audience. Getty Images tends to target media agencies to offer more rights managed licenses, whereas iStock operates on a microstock model, where more people can purchase your image with a lower licensing price point.
If your images end up on iStock, you can expect the same royalty rates, and you maintain the copyright of your images, so you can upload your photos elsewhere too.
Shutterstock
Shutterstock is one of the largest global stock image marketplaces, targetting high-volume corporate clients.
The user interface for both the contributor and the buyer is excellent and regularly updated for improvements. It's easy for you as the contributor to upload your images and create a portfolio with additional resources to help improve your stock image performance on their platform—get model release forms, keyword suggestions, video workshops, and real-time sales reporting.
Shutterstock is a highly competitive platform for photographers, which means they have strict requirements for approving photos to their marketplace.
You can find a detailed earnings breakdown for the downloaded assets on their site, and maintain the copyright of your images, where you can upload them to other stock image sites.
Shutterstock has a partnership with Facebook, where every time someone uses an image that Facebook has available in creating Facebook Ads, photographers will receive the download royalty.
Tips On Stock Photography Success
There's a lot of competition out there when selling photos on a stock photography website. Like we've discussed earlier, while you can make money selling stock photos, it's not a hands-off type of earnings. It tends to be slow growth at the beginning, but don't give up just because you don't see instant success with your stock image photography.
Your income will grow as you continue to publish photos on stock sites.
To keep you motivated, here are some tips to increase your exposure on stock image websites, so you can start growing your passive income stream.
Following Trends
Following the stock image trends can help you increase your earnings by meeting the demand for what images people need.
Stock image agencies have a lot of data about what their customers are looking for, along with a guideline for image editing that will garner you the most success.
Most stock image websites will offer a list of topics their searchers are looking for, which gives you a better idea of the type of content you should create. We recommend using the tools that your chosen stock image site offers to help you stay on top of trending photo subjects.
Keywording
Keywording increases the visibility of your image. Search engines also use this information to populate user searches. Remember, it takes time for search engines to recognize and catalog images, so the effort you put in for search engine optimization (SEO) today will benefit you in the long run.
To develop the appropriate keywords for your image, think about what the customer would be typing into the search bar to pull up your image. You want to choose descriptive keywords relevant to your image.
You can enter keywords on your images' metadata [insert a link to metadata post] in the Description/Caption box and your image's title. If you're publishing landscape or street photography, it may be a good idea to include the photo's location metadata.
Consistent Uploads
One of the best ways to increase your success rate with a stock image site is to upload content consistently.
Selling stock photos is very much a numbers game. The more photos you have on the marketplace, the more likely you'll generate sales.
How many photos should you expect to publish on stock image sites to start seeing solid earnings? You may need upwards of 1000 photos to see meaningful earnings from your licensing.
While this may seem like a staggering number at first, intentionally carving out time for shooting and editing stock photos can help you amass a large collection of photos that you can begin to upload regularly.
Avoid Over Editing Your Images
While you want to maintain a unique style, over-editing can hinder your image's sales and lead to a higher rejection rate. Always review the stock agency's editing guidelines before submitting your images to save yourself time from rejection.
Model And Property Releases
A release is a requirement for all stock photographs that feature identifiable people or properties. Even public locations need consent for image and video distribution.
Model releases assure that you have permission to use the model's likeness for commercial purposes. Most stock photo websites will have strict guidelines for releases that you will need to adhere to for successful submission.
We recommend acquiring all the necessary releases before your shoot so that you can input the release information in the metadata description.
Sell Stock Photos On Your Website
If you're a photographer who works with non-exclusive stock photo websites, you can license your images on other platforms, including your online portfolio.
When you sell photos online with an agency, you don't have much say in your images' pricing. On your own website, you have complete control over your licenses and price points, and best of all, you can keep 100% of the profits sold on your site.
Of course, you'll need to make more of an effort in marketing your website to increase traffic to your site.
What Next?
Microstock photography opens up many opportunities for increasing photographers to sell their photos without dealing with the end customer. That being said, stock photography isn't a way to necessarily earn easy money.
Stock agencies maintain a high level of quality in their image catalog, which means you need to adhere to strict guidelines to show up on their site. Even the photos that do get accepted might not get many downloads—but don't give up on stock photography altogether.
You start to truly reap the benefits when you apply discipline and consistency to your work. A lot of contributors recognize that working with popular stock sites is a numbers game. Remember to apply our tips to sell stock photos and you'll find yourself elevating your potential to make extra cash slowly but surely.
Learn how you can take your photography business to the next level
How To Make More Money With Your Editorial Photography
How To Create Stock Photography That Sells