Self-employment is increasingly becoming a popular choice for photographers. With publications like Sports Illustrated and the Chicago Sun-Times drawing criticism for major photography staff layoffs, permanent photo jobs are hard to come by. In newspaper publishing, formerly an important field for editorial photographers, US jobs are expected to decline by more than 40% over the next decade. Meanwhile, the ranks of self-employed photographers are expected to increase by almost 10%, which means that competition for those freelance contracts will probably only intensify. Professional photographers need to get creative if they're committed to shooting full-time.
New York-based photographer Chris Sorensen (pictured left) readily admits that his freelance editorial work "is not a huge moneymaker." Sorensen is an established professional photographer who regularly shoots for publications like The Washington Post, The Wall Street Journal, and Monocle. He also makes use of a creative trick to subsidize his photography income—syndicating his editorial work on stock photo websites.
Selling stock photos might not occur to editorial photographers who fear that stock sites only want bland, perfectly staged portraits and over-edited landscapes. But, as Sorensen points out, stock is "not the industry it used to be." With the over-saturation of images online also comes a demand for more unusual and creative images for stock use. Sorensen's photography doesn't look like stock, and creating stock images isn't his focus. But he's figured out how to use stock websites to get the most out of his editorial shoots, giving his photos a "second life" which brings in a second source of income.
We asked Sorensen to share why he decided to upload his editorial work to stock photo websites, and his tips for how any professional photographer can get the most out of their portfolio by doing the same—even if they're not interested in shooting stock photos.
To survive as an editorial photographer, the ability to syndicate your images is very helpful. A lot of editors and magazines will try to accommodate you on that.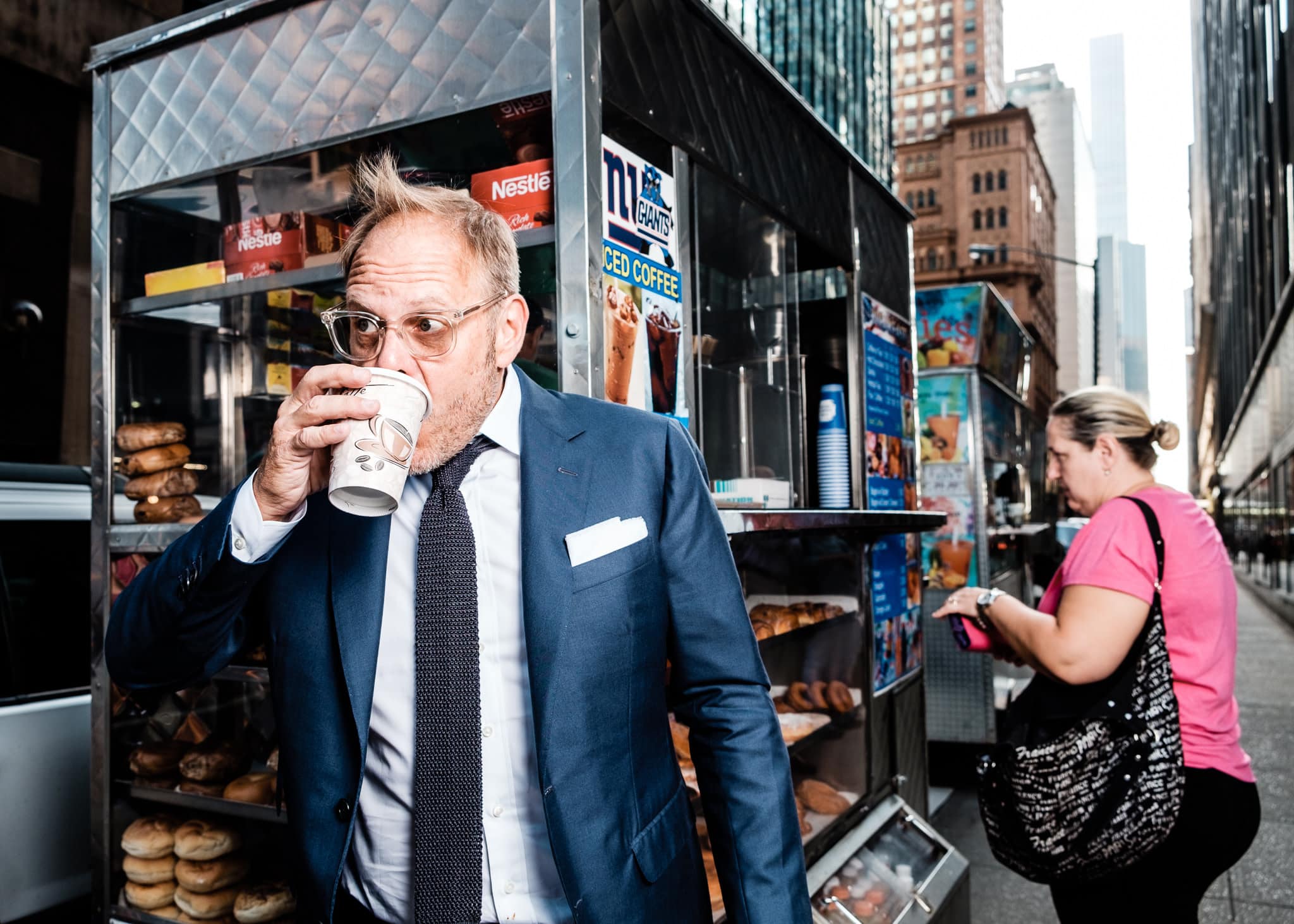 You have the right to syndicate or license your editorial photos.
"As the market has become tougher and tougher, and people have really squeezed down on photographers, some contracts are more onerous, where they want exclusive rights to the images and you can't do anything with them. But typically, if I shoot a celebrity for somebody, the outtakes are mine to syndicate pretty much immediately. The images that run in the magazine, depending on the publication, could be exclusive to the client from anywhere from three days, to a week, to three months, to a year. But at some point, typically the rights to license those revert to the photographer. A lot of times the magazine will retain a nonexclusive right to continue to use them. But you also have the right to syndicate or license them. Some clients are different, sometimes you can't. But for the most part my experience has been that I retain the rights to syndicate my images at some point after an exclusive period."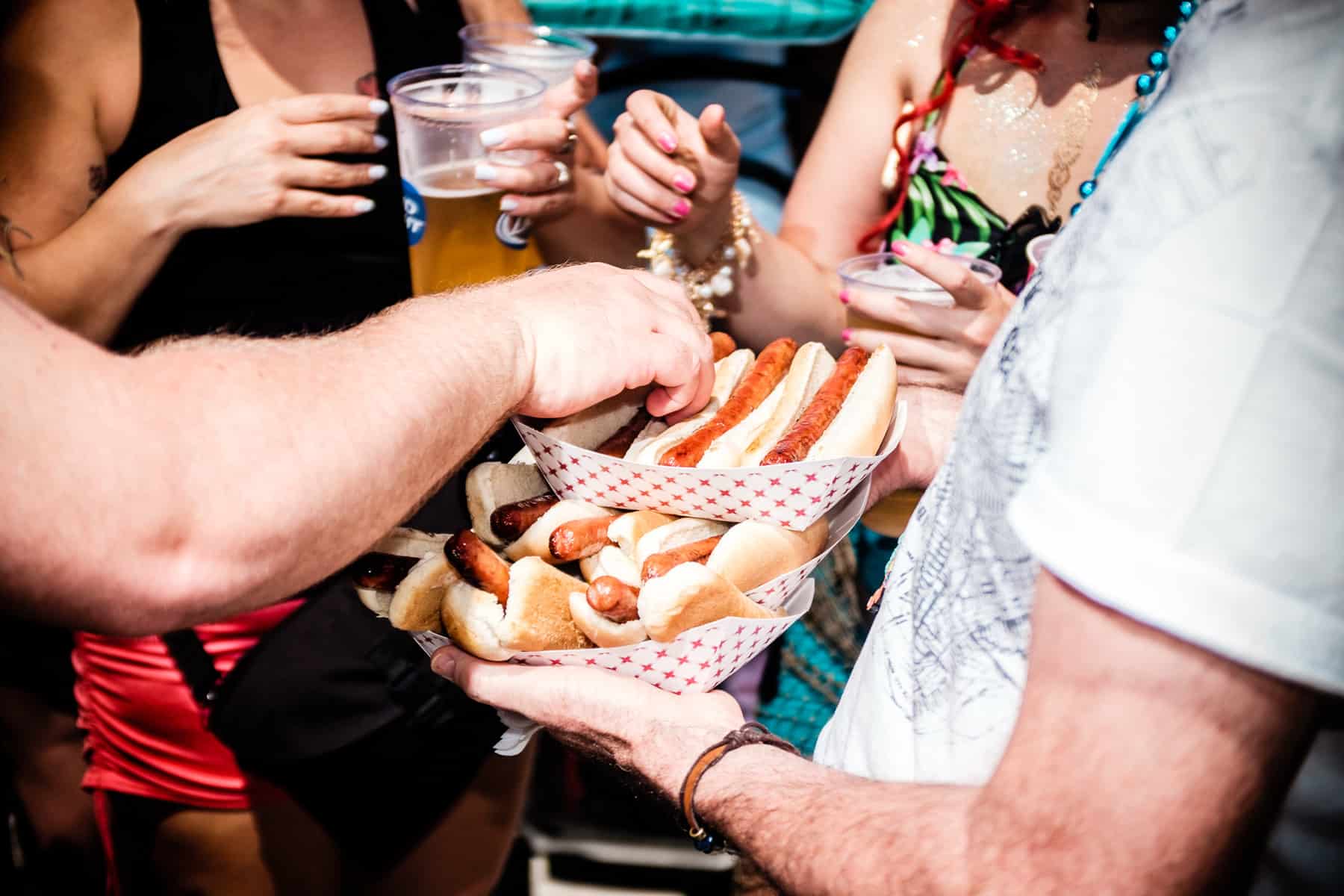 Stock photography gives your editorial photos a second life.
"I consider stock photography a kind of a supplement. It's the second life of my images. You have the clients to shoot them for and you collect paycheck on that, which, let's be honest, isn't huge. Editorial work is not the paycheck you get on a commercial shoot. A lot of editorial clients understand that the second life of these images is part of how you make your living. Which is why some of the newer contracts are so frustrating. Some magazines are trying to take that right away, and say they have the right to syndicate those images in the future. Photographers are trying to fight back against that.
"I've done editorial jobs everywhere from $300 to $2,000. The $2,000 is pretty rare. You're usually in the $100s. It's not a huge moneymaker. To survive as an editorial photographer, the ability to syndicate your images is very helpful. A lot of editors and magazines will try to accommodate you on that, so even on a shoot that I do for a magazine, those images will also end up, once the exclusivity expires, with a licensing partner like Gallery Stock."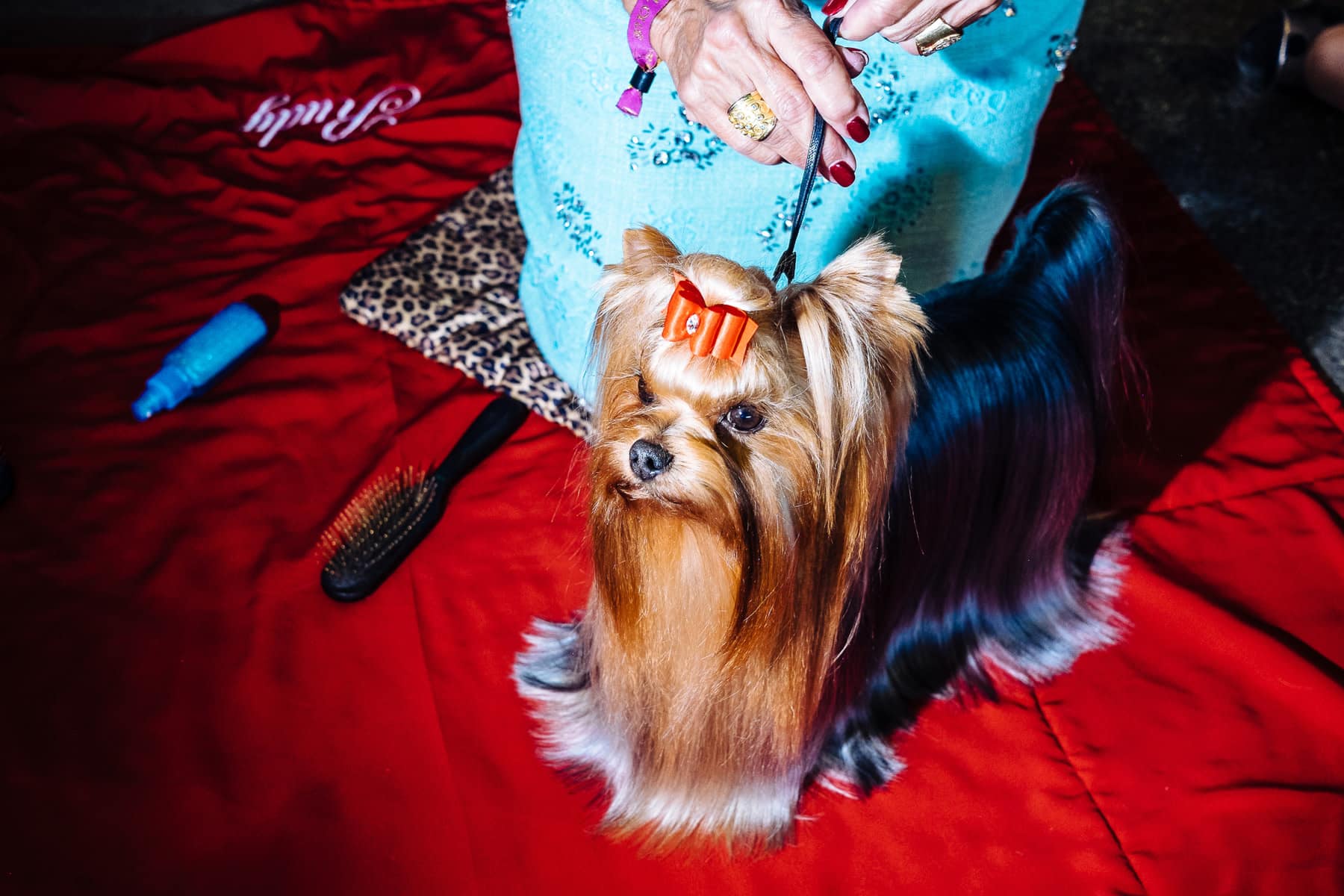 Do your research to find which stock photography partner fits your work.
"When I first started in photography, I was mostly shooting headshots and models, so I didn't have a portfolio that necessarily made a lot of sense for stock. Then, in 2012, I made the transition from part-time headshot photographer to full-time editorial photographer. At that point I was like, 'Okay, I know people make money on stock. I know it's not the industry it used to be. It's changed.' I started doing some research.
"At first I didn't want to put my work up on the royalty-free sites. I found Alamy, which was one of the few sites that sold on a rights-managed basis. You could submit your work and they would approve your work and accept you. I submitted my work and was accepted to Alamy. I put a few images up there. I didn't put as much as I probably should have; I didn't put as much energy into it. Because stock is a numbers game, I didn't really have much success at Alamy.
"I was at a portfolio review, probably four years ago, and I was meeting with an editor of a big magazine and showing her my work, and she liked it a lot. She asked me, "Who are you with for stock?" This was in regards to my travel work. And I said Alamy. And she said, "Oh, you might need to do something different than that. I would recommend Gallery Stock. Here's a person you should contact." Based on her recommendation I contacted Gallery Stock, linked to my site and some example works, and they accepted me."
Success with stock photography requires quality and quantity.
"I hadn't put as much effort into Alamy, because it was something I had stumbled into and hadn't focused on. I don't want to demean Alamy, but Gallery Stock is a very respected stock agency, so I wanted to put more focus on it and deliver. I submitted all my travel work, I submitted a lot of my personal work, and they accepted a large percentage of it. So I got a big chunk of work on the site. Then I just became much more deliberate—every time I shot something, whether it was personal or for a client, I submitted what I thought was appropriate work from the shoots to them for addition to their catalogue. Then it just became about maintaining that focus to upload and submit the images after shoots."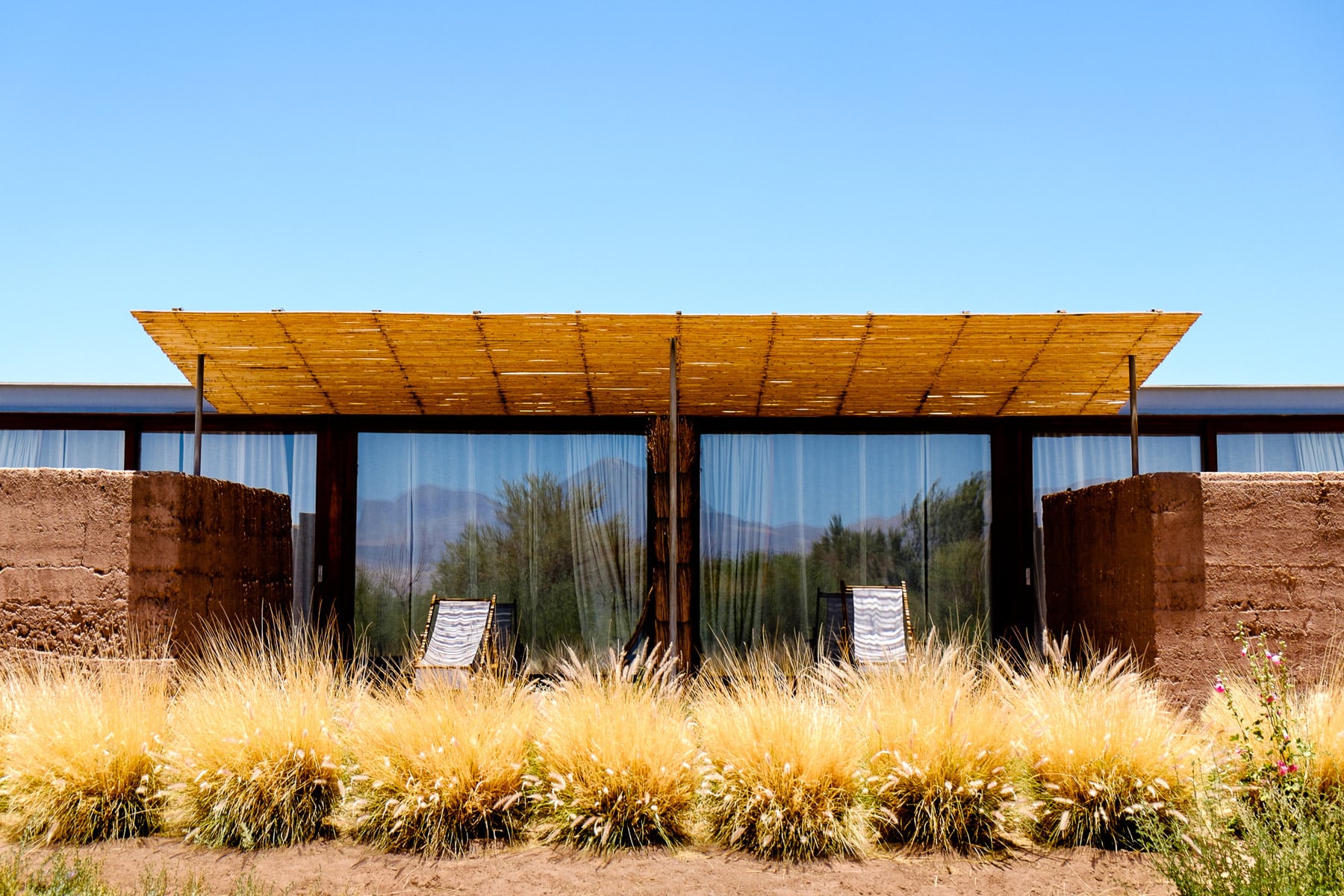 Keep an eye out for client opportunities through stock partners.
"Sometimes I'll get a brief from Gallery Stock saying, "Hey, we have a client looking for these type of images, if you're willing to shoot some new work or have work similar to this." I have done a few shoots like that. There's also a website which I don't use, but I do get their email. It's called Image Brief. It's kind of like the Uber of stock agencies. Image Brief is a website where companies or individuals can post jobs or submit image requests, and anybody who subscribes to the site can submit to those stock requests. I get the email just because I like to see what people are requesting. And I think it's a valuable resource—for people who don't have a stock agency, or don't have an exclusive stock agency, it could be a way of finding paying jobs."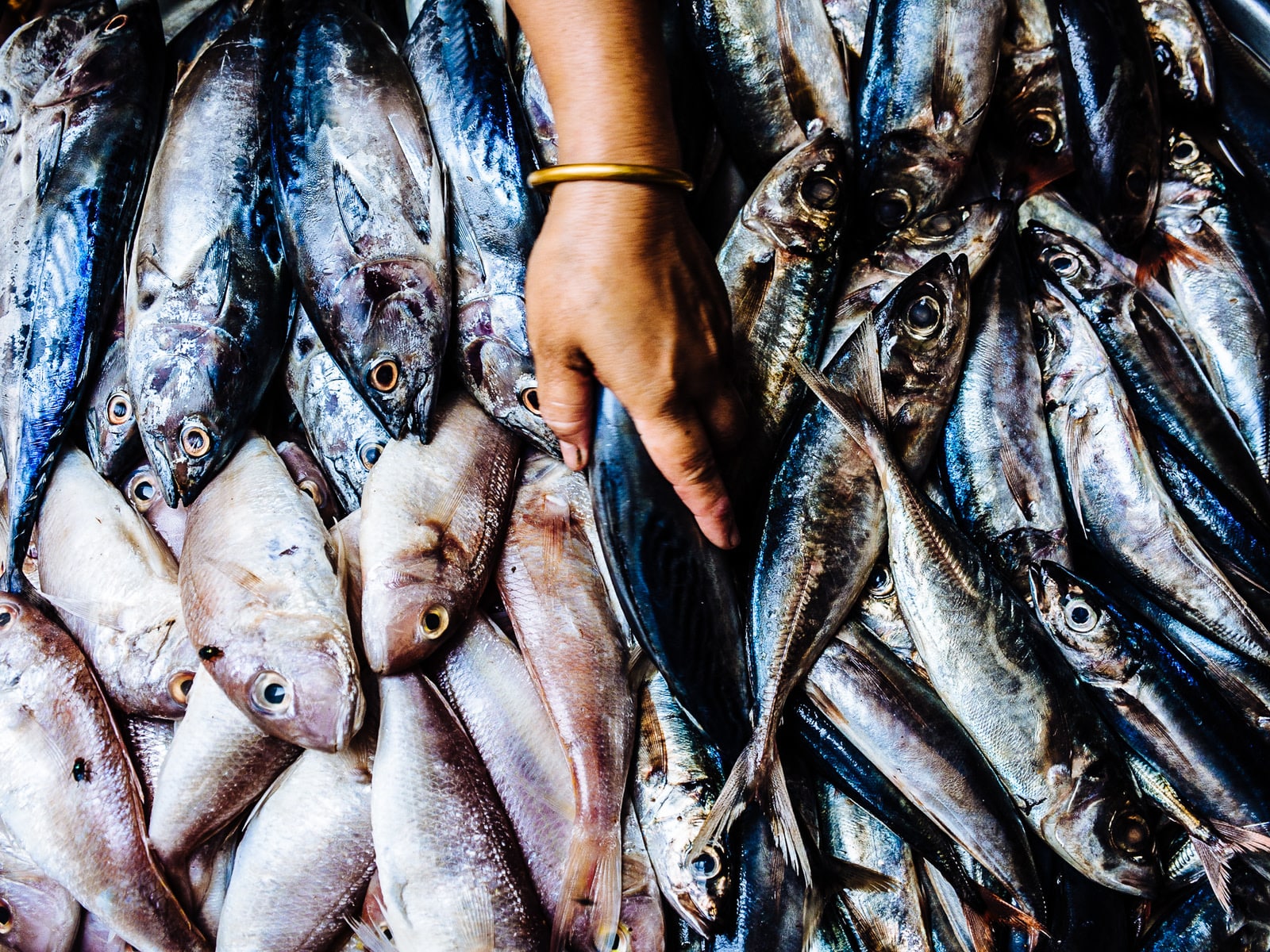 You don't have to "shoot stock" to sell your work.
"What got me into stock was just shooting what I was shooting, and it lead to me getting a stock agency. Shoot what you love, shoot what you want to be shooting, shoot the best stuff you can. If it's good work, there's probably a market out there for it. Don't think you have to just shoot what everybody else is shooting to make it in stock. I'm actually scheduling a couple shoots that I'm going to submit to Gallery Stock that are going to be more along the lines of my editorial work, which is kind of bright, poppy, and flash, as opposed to the natural light stuff. I don't know if it'll sell or not, but I know that it's different. I can shoot the subject matter that I know will work for stock photography, and I'll shoot it the way that I want as far as framing and lighting go, and I'll see if it works for me. You want to bring your own vision to it and not just feel like you have to shoot stock photography."
More on how to make it as an freelance photographer:
The Best Photography Contests and Prizes in 2017
Who Pays Photographers (And How Much)
5 Ways To Get Freelance Photography Clients