An awesome professional headshot is a must-have for just about everyone these days. From job hunting to online dating, headshots are a huge part of how we present ourselves to the world. That's great news for photographers: another way to make money with photography!
That's why headshot photography can be a major boost for your online photography portfolio. It's a great way to build your photography business and land more clients. Headshots are also very shareable—did you know that pictures with faces perform almost 40% better on Instagram? Taking on more professional headshot gigs means your clients will constantly share your work. And there's no advertising like free advertising!
Not sure how to take a headshot? These tips for taking headshots will have you on your way in no time. Read on for how to take a professional headshot that you and your client will love.
What is a Headshot, Exactly?
People often use the terms "headshot" and "portrait" interchangeably, but there are actually some key differences that any professional headshot photographer should be clear on. While a portrait may capture the subject from the waist up, or even be a full-body shot, a headshot is typically all about the face. It's a good idea to make sure your client understands this, too.
Another important difference is that headshot photography tends be used for more professional purposes, like corporate headshots and professional headshots for actors, while portraits might be a little more artistic or casual. Of course, this isn't a firm rule, which is why it's so important to make sure you prepare properly and understand what your client is looking for! Here's how to do it.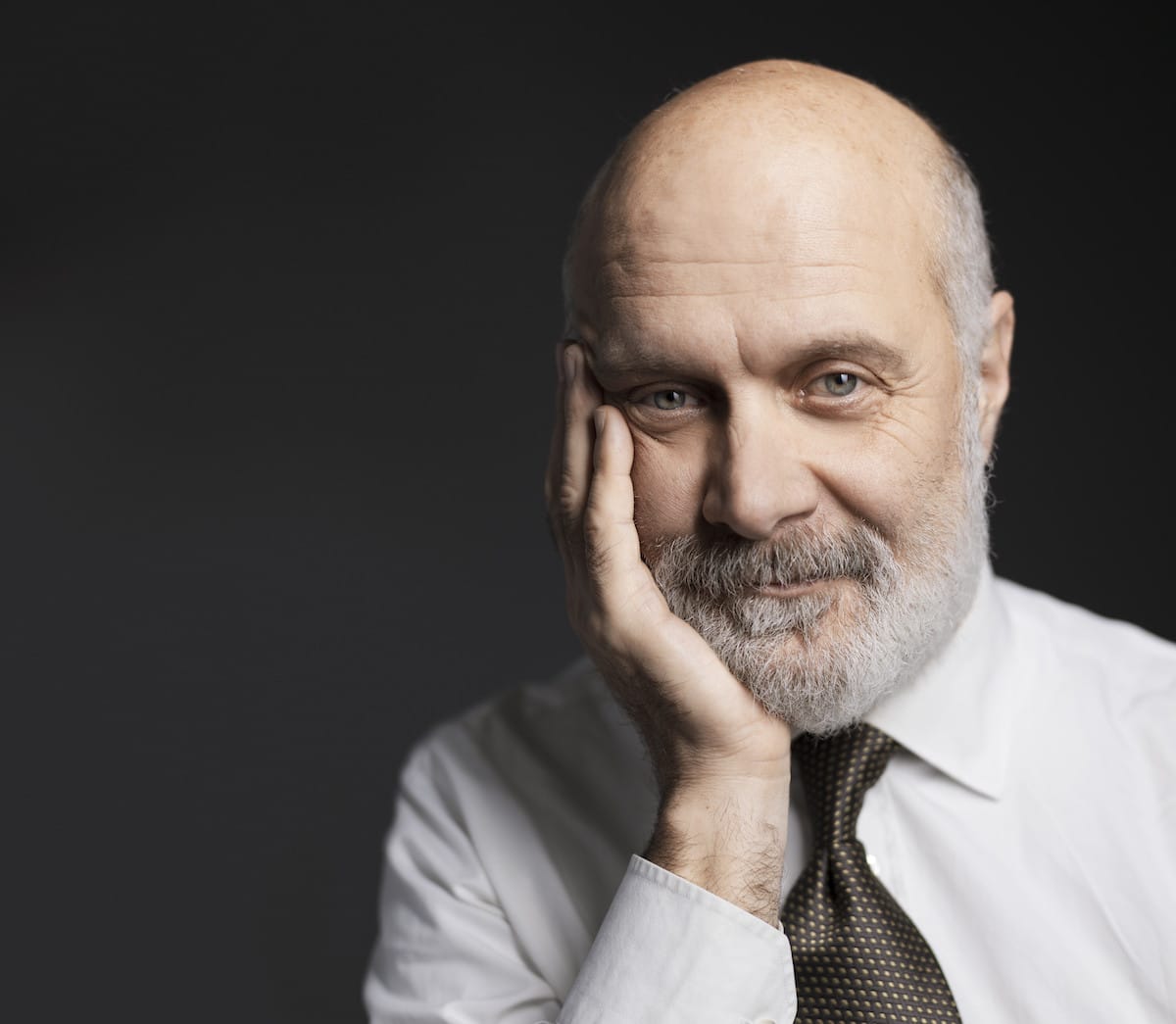 Before the Headshot Photo Session
Communicate with Your Client
Congrats, you've been booked for a headshot gig! The next step is to communicate with your client before the actual session to make sure you're on the same page about how the shoot will go. You'll want to discuss the following:
Where will this photo be used? Are you taking actor headshots, a LinkedIn headshot, or professional business headshots? Make sure you understand where your client wants to use the photo, so that you can make sure you create the best professional headshot for that destination.
Will the headshot be used for branding purposes? For example, if you'll be taking business headshots for a "Meet the Team" section of a website, there might be brand color your client wants to incorporate. If that's the case, maybe you can choose a backdrop in a variant of that shade.
What personality trait should the image convey? An executive headshot should convey authority and trust, while a professional headshot for actors will probably be a little bit more informal.
Having a discussion with your client beforehand will help you create an image that you can both be proud of. Bonus points if you can get them to share some inspiration images with you before the shoot as well.
Plan your Headshot Backdrop
Now that you understand what your client is asking for and where the image will be used, you can start planning your backdrop. Your choice will also depend on whether you're shooting indoors or outdoors. Some choices you might consider are:
Wall: Okay, this may not be the most exciting option, but if you're shooting corporate headshots on location in an office, your best bet may be to find a clean, unobstructed wall and use that as a backdrop. The idea is to find a spot that isn't visually busy, and where your subject has some room to move around.

Colored seamless: If you're shooting in a studio or can transport backdrops and other portrait photography accessories to your location, colored seamlesses give you endless options, from classic white to vibrant colors and patterns.

Urban background: If you're shooting outdoors, urban landscapes provide a ton of options to choose from. A brick wall is a nice choice if you can find one.

Nature: Shooting outside also gives you access to spaces like parks or waterfronts, which can make for really lovely backdrops.
Consider Your Subject's Clothing
When planning your shoot, a professional headshot tip is to let your subject know that it's best to wear something simple in a solid colour. Again, the headshot's purpose will dictate the clothing choices. If you're shooting model headshots, a black or white tank top or t-shirt would be fine. For a professional business photo, the subject should dress the way they normally would on the job. Even though most of the clothing is off-frame, the little bit that is visible is still super important!
For hair and makeup, a simple, natural look is best for most situations. Going overboard with trendy makeup or hairstyles will only date the photo. The best headshot photographers come extra-prepared with things like clips for oddly-fitted clothing, and powder for shiny skin.
Choosing the Right Headshot Photography Equipment
Picking the right portrait photography camera is important for any photographer who wants to take professional headshot photos. But that's not the only photography equipment you'll need—before your shoot, make sure you've got the right tools to do the job.
Headshot Lenses
The choice of lens will vary from one photographer to the next, but most professional headshot photographers will opt for a prime lens that will give them a nice, crisp image (without too much bulk and weight).
The best headshots have the subject in sharp focus and the background blurred, creating a universally flattering bokeh effect. To create this effect, you'll want a wide aperture lens. Check out our definitive roundup of the best portrait lenses to help you make the choice!
Whatever you end up going with, make sure your subject is (of course) entirely in focus. Shooting in close range with a shallow depth of field, you run the risk of having only part of their face in focus; check as you go along to make sure that's not the case.
Headshot Lighting
Lighting can make or break a headshot. Whether you're shooting indoors or outdoors, there are some things you should keep in mind to make sure you capture the most flattering version of your subject.
Avoid shadows. Natural light is usually quite flattering, but you'll still want to take time of day into account and find a position that doesn't create long shadows on your subject. If you can have an assistant join you, using a reflector can make a huge difference on an outdoor shoot.
Try the clamshell method. Indoors, the clamshell lighting method is a flattering way to illuminate your subject. Just place one light source in front and above, and another one to the side and below your subject, to fill in any shadows created by the first light. You'll capture a beautiful, soft complexion that your client is sure to love.
Tethering Equipment
A great headshot tip is to shoot tethered if you have the equipment for it. Your client will really appreciate being able to see the results as they go, and it makes it a lot easier to direct them if they can see what how they appear on camera.
Remember what we said earlier about the risk of ending up with a partly out of focus subject? Well, tethering is an awesome way to make sure that doesn't happen, because you can see the full size image instantly.
During the Headshot Session
Put your Subject at Ease
Sometimes you'll be lucky and your subject will be super-comfortable in front of the lens. Other times, you have a client who can't wait for the session to be over.
The key to making your headshot subject feel comfortable is to connect with them before you get your camera out, and to keep talking throughout the shoot. Silence can be a bit anxiety-inducing for lots of people. Make your client feel amazing by letting them know how great they're doing, and paying them sincere compliments throughout the shoot. Do they have a great smile? Let them know! Even something like "these photos are looking great" is enough to make anyone breathe a little easier. If you're shooting indoors, you can try a little music to set everyone at ease.
Headshot Posing
Since headshots are all about the face, you don't have to worry about your subject's body language as much. Even so, a stiff, uncomfortable position will register in a headshot. Make sure to try a few positions so that you can have some options to show your client. (Make sure to go with an online portfolio website that has client proofing built right in to make reviewing the options super-easy for your client.
Another headshot photography tip is to have your subject sit down. This is especially true for subjects who aren't comfortable in front of the camera. Most people feel less awkward in front of the camera if they have a stool to sit on. Just keep an eye out for any awkward clothing wrinkles.
How to Find More Headshot Clients
Once you have a few headshot images under your belt, you'll want to make sure you build an awesome portrait photography portfolio to showcase them. Having a beautiful photography website is a super-important tool for gaining new clients and promoting and marketing your headshot photography business! Make sure to add a page with pricing info; this can help give potential headshot clients the final push they need to contact you, once they see how great your rates are.
Don't have a photography website yet? No worries. Nowadays, anyone can build a stunning website in minutes with the right website builder. Look for one that offers beautiful templates so you can get a polished look without needing to hire a developer. Get started on building your own by taking a peek at our handy guide on how to build a portrait photography portfolio .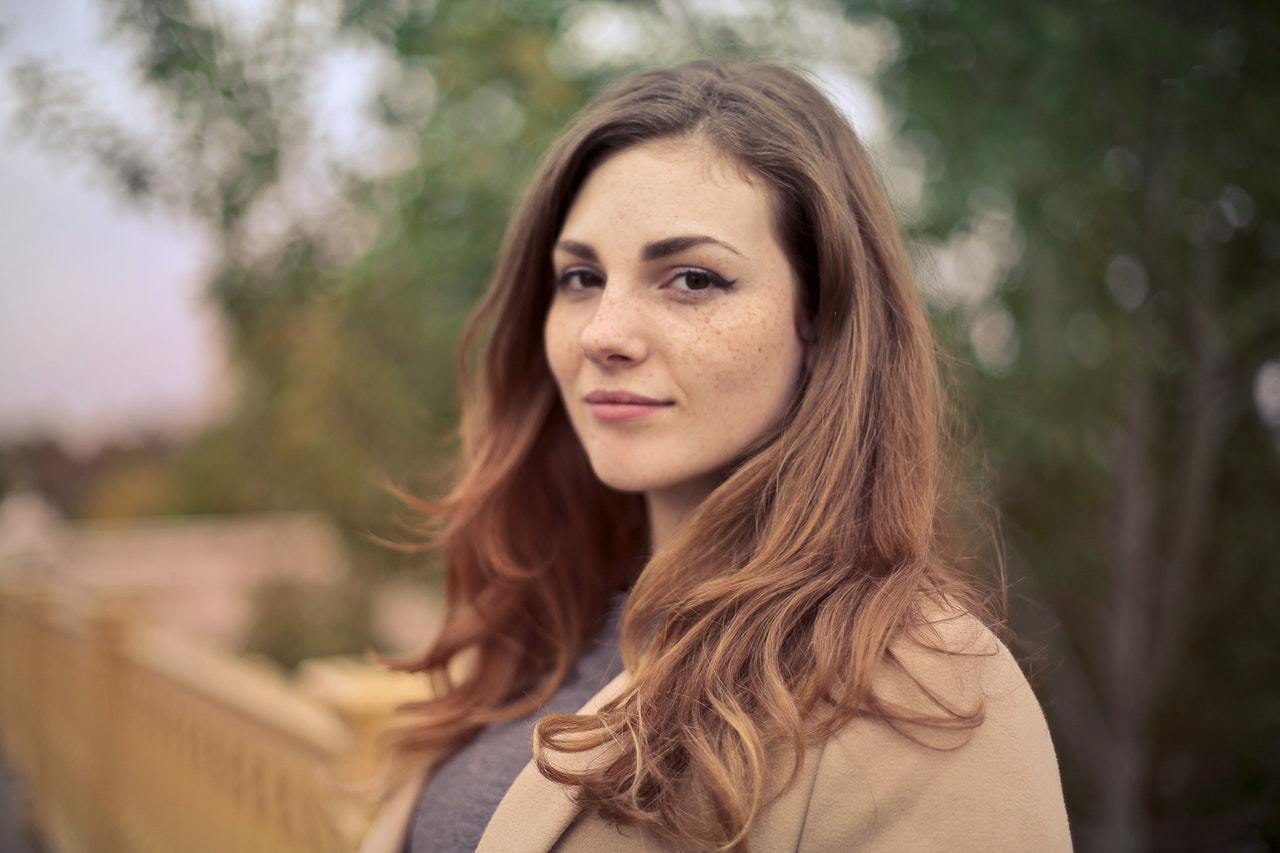 If you need a little inspiration, you can always spend some time looking at other portrait photographers' websites and take note of what you like and what stands out to you. That way, when you sit down to build your own headshot portfolio, you'll already have some idea of the direction you want to take it in.
Ready to build a portrait photography portfolio website that puts your work in frame? From image-focused themes to a built-in proofing tool, we've got photographers covered. Start your free trial with Format today!
Now that you know how to take a good headshot, it's time to get shooting—the job seekers and online daters of the world need your skills!
Looking for more photography advice?
61 Photoshop Tutorials That Will Blow Your Mind
These 18 Lightroom Plug-ins Will Change Your Life
The 11 Best Free Online Photo Editors