With 968k followers, renowned French artist JR is one of the most popular visual artists on Instagram. His flyposted black and white photography installations are instantly recognizable even if you haven't heard his name before.
Winner of the TED Prize in 2011, JR's become famous for projects like Face2Face, in which he photographed Israelis and Palestinians with the same jobs and juxtaposed the images side by side in the public spaces of both countries, as a plea for peace. In 2014 he created Unframed, posting archival photographs of turn of the twentieth century immigrants arriving at the historic Ellis Island immigration center on the walls of the island's abandoned quarantine hospital. The exhibition marked the first time the south side of Ellis Island had been open to the public in 60 years.
"I would like to bring art to improbable places," JR says of his work. His aim is that viewers "are forced to ask themselves questions."
But who does he follow? Who is he double-tapping? Who inspires the artist who inspires thousands? We dug deep into his "following" list and discovered a diverse roster of everyone from landscape photographers to mountain climbers. Keep scrolling to learn more about who JR follows on Instagram. It's safe to say that if JR is following these accounts, you should too.
Discover more talent on Instagram:
Who Does The New York Times Follow on Instagram?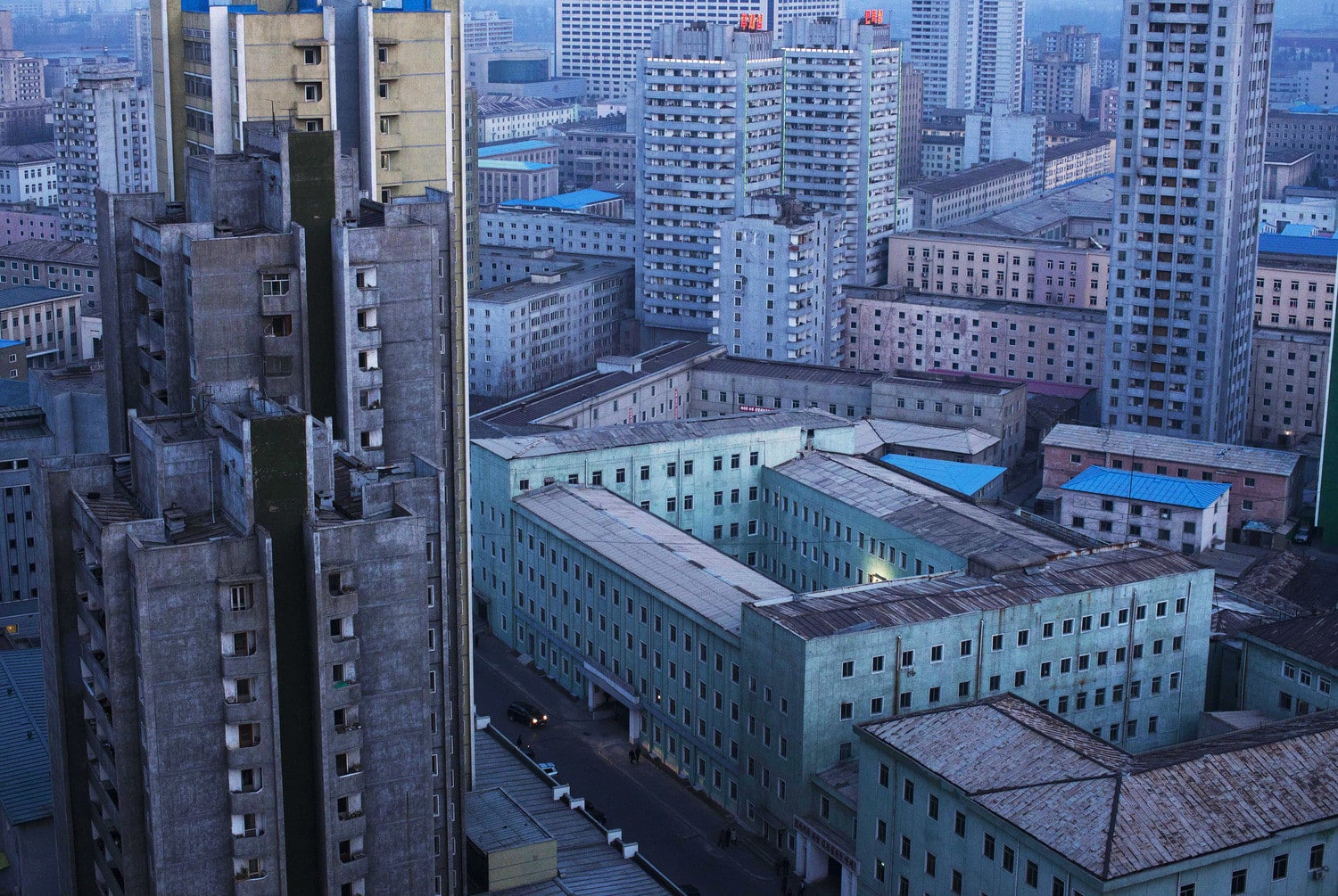 1. David Guttenfelder
David Guttenfelder is a National Geographic Photography Fellow and chief Asia photographer for the Associated Press whose work documents diverse cultures, conflict, and conservation. Guttenfelder's Instagram feed, shot entirely on his smartphone, has garnered a weighty 972k followers. Guttenfelder was named inaugural Instagram Photographer of the Year by Time magazine. Guttenfelder is a seven-time Pulitzer Prize finalist and eight-time World Press Photo Award winner, and was included in Time's 100 Most Influential Photographs Ever Taken in 2016.
2. Greg Williams
After working as a war photojournalist and a film set photographer, Greg Williams is currently official BAFTA photographer. He has photographed films such as The Talented Mr. Ripley, King Kong, The Bourne Ultimatum, and Skyfall. Williams is credited with some of the first usages of digital cinema cameras to shoot still portraits, including his 2009 Esquire cover of Megan Fox. With 184k Instagram followers, his feed is an alluring collection of intimate black and white "backstage" photographs of actors and models, many from his native England.
3. Giulio Cosmo Calisse
Giulio Cosmo Calisse is a Toronto-based cinematographer and motion graphics designer who loves photographing towering skyscrapers from exhilarating bird's eye vantages. His Instagram feed boasts the most intense rooftop exposés of Toronto's downtown out there. Calisse has a knack for capturing the city at magic hour, when the sunset defuses natural light while the high-rises' internal light sources simultaneously pierce the dusk.
4. Martin Parr
The dynamics of social class, the absurdity of wealth and excess, and the idiosyncrasies of modern life are central themes in the work of Magnum photographer Martin Parr. Since the 1970's, Parr has documented life in rural Britain, tourism, fashion, and consumerism, publishing over forty solo photo books and numerous collaborations. His work has been exhibited globally for decades. Pictured is a shot from his hilarious Real Food series.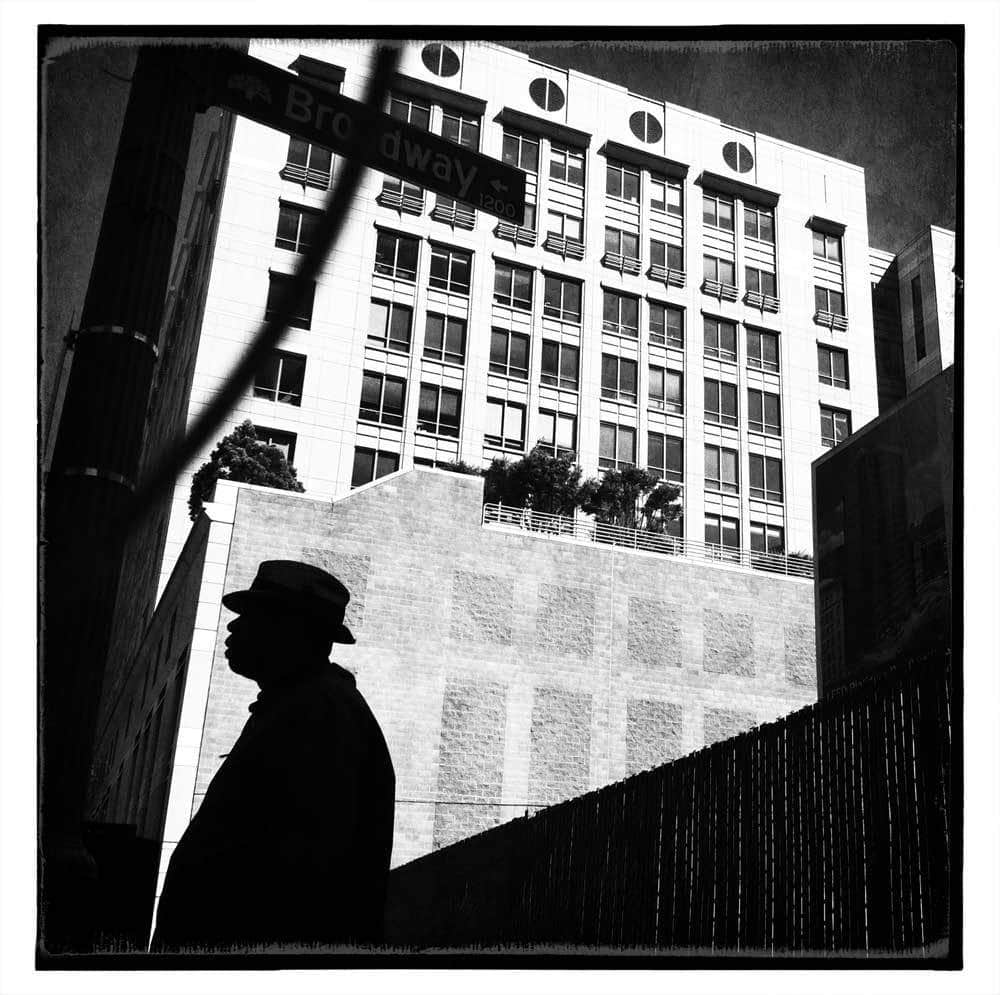 5. Richard Koci Hernandez
Through blurred lights and framing shadows, Richard Koci Hernandez's street photography recalls the flâneur heyday of early twentieth century-America, complimented by a digital precision. This documentarian precision stems from his experience as an Emmy-winning, Pulitzer Prize-nominated photojournalist. Hernandez's work is a fresh, aesthetically moving revival of a much-clichéd style of photography.
6. Aaron Huey
Best known for his 5,390 kilometre solo walk across America, photojournalist Aaron Huey's Instagram documents environmental topics, Native American issues, and cultural events and traditions. From glaciers to Burning Man to Pine Ridge Indian Reservation—about which he gave a TED Talk in 2010—Huey's photos illuminate his subjects and the worlds they live in. Huey regularly contributes to National Geographic, The New Yorker, The New York Times, Harper's, and Smithsonian.
7. FAILE (Patrick McNeil and Patrick Miller)
Since starting artist collaboration FAILE in 1999, Canadian Patrick McNeil and American Patrick Miller have produced a diverse selection of multimedia art pieces and installations. Their work regularly employs elements of comics art, collage, and street art iconography. Generated in their Brooklyn studio, FAILE's projects have been commissioned and exhibited globally, including at the Tate Modern and the New York City Ballet.
8. Romain Colin
Romain Colin founded Fubiz as a student side-project in 2005. Today, the Paris-based online publication receives over 30 million yearly visitors. While Fubiz publishes on art, pop-culture, photography, and design, Colin's Instagram focuses on pristine, geometric-influenced photography. Expect lots of inviting images of infinity pools, tropical seasides, and carefully manicured hedges.
9. Dan Cole
Dan Cole is a photographer based in Brisbane, Australia. His photographs emphasize symmetry in natural settings, urban structures, the places where they overlap, and the processes by which natural resources are converted into infrastructure. Cole considers himself to be a documentary photographer and has said that he believes the documentarian approach reveals the most truthful perception of a subject. He has 445k followers on Instagram where he posts photos taken with his iPhone.
10. Niko Tavernise
Through his work as a set photographer, Niko Tavernise has shot stunning photos of films like Moonrise Kingdom, The Wrestler, and Black Swan. He also regularly shoots behind-the-scenes series of director Darren Aronofsky's films, and making-of features for a variety of productions. His Instagram mainly features his set photography, which is characterized by his seemingly candid photos of actors mid-scene.
11. Ira Block
Ira Block's lighting expertise and his ability to tackle complex projects have been indispensable to National Geographic for the last forty years. He has photographed locations in the North Pole, Eastern Europe, the Middle East, Africa, the Australian Outback, Siberia, and the American Southwest. Block's diverse uses of light to compliment environment is evident both in his urban photography and his examinations of ancient artefacts.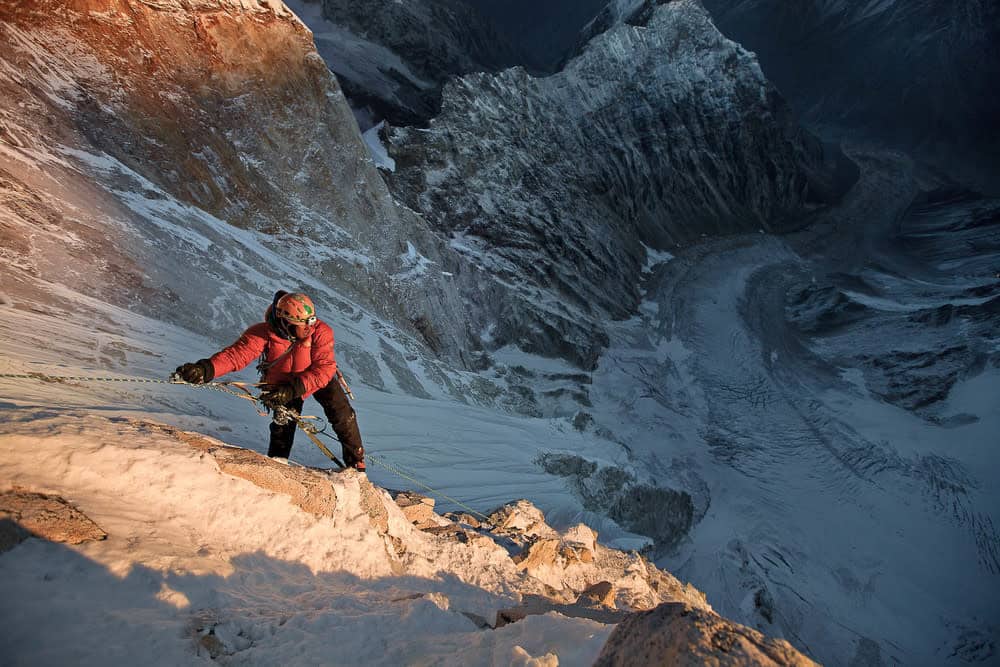 12. Renan Ozturk
Visual artist, photographer, rock climber, and filmmaker Renan Ozturk pushes the physical boundaries of photojournalism and documentary filmmaking. He has filmed climbing expeditions undertaken by him and his crew around the world, from the Himalays to the Andes. Ozturk's work often documents dangerous untravelled routes and unprecedented summits. In 2015, Ozturk released Meru, a film documenting the first-ever ascent of the Shark's Fin. This route up Meru Peak, in the Garhwal Himalayas, is considered one of the most challenging climbs in the world.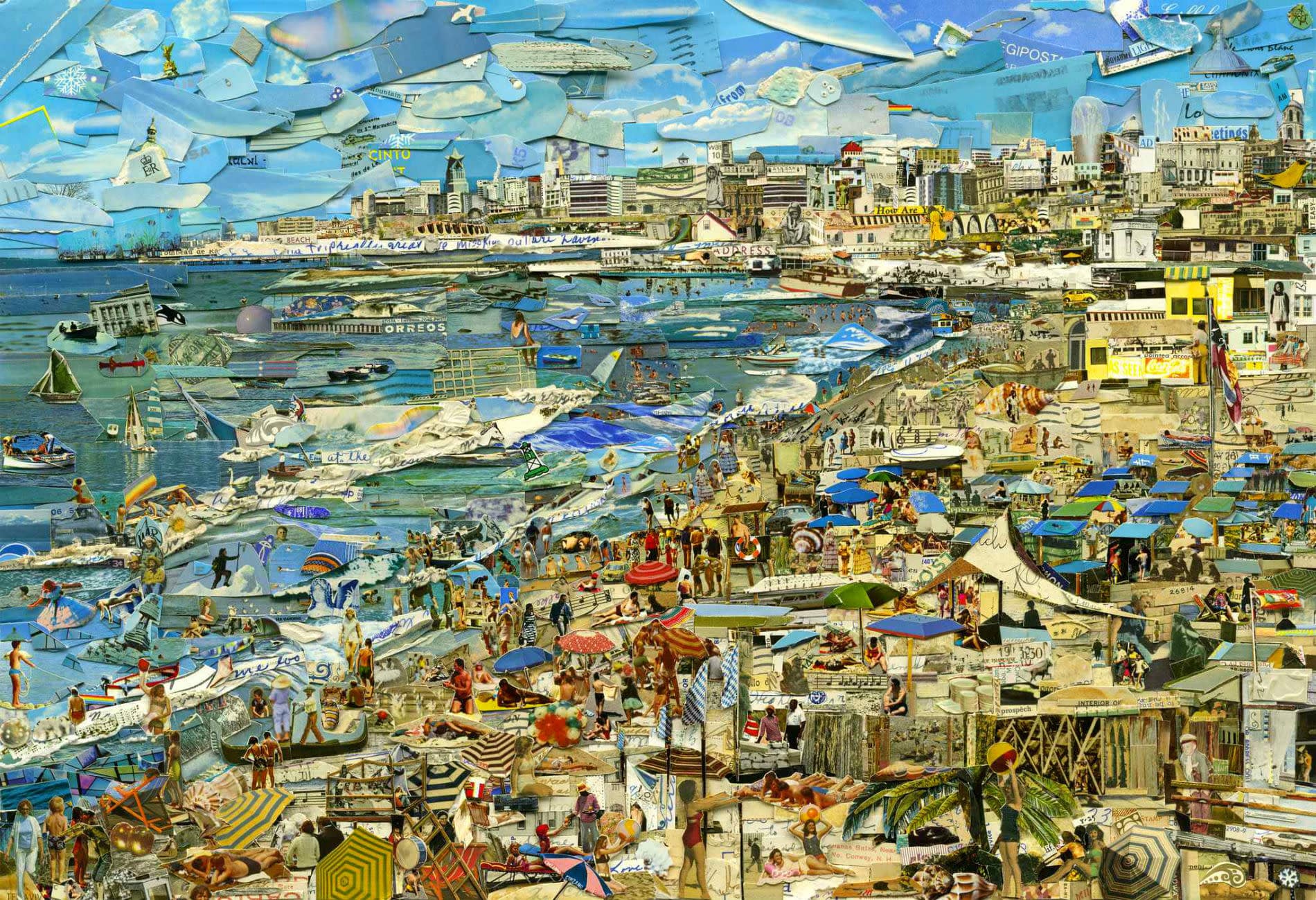 13. Vik Muniz
Beginning his career as a sculptor, Brazilian photographer and artist Vik Muniz aims to deconstruct complex cultural phenomena using ironic, bold, sometimes deceptive artistic representation. For example, in his Action Photo, After Hans Namuth (1997), Muniz recreates a 1950 Hans Namuth photograph of Jackson Pollock painting in his studio with drizzled chocolate syrup. Muniz' work has been shown at MoMA, The Metropolitan Museum of Art, The Tate Gallery, and the Museu de Arte Moderna de São Paulo.
14. Erica Simone
Franco-American Erica Simone's photography challenges ideas about personal appearance. In 2016 Simone published a book featuring photos of herself doing everyday New Yorker activities naked. Riding the crowded subway, standing in the middle of Times Square, hailing a cab, buying cigarettes, and shovelling snow, all in the extremely public urban environment, Simone poses questions about why we wear clothing, and how ideas about appearance relate to moral codes.
15. Lynn Goldsmith
Lynn Goldsmith is an American celebrity photographer whose work has intertwined with the record and music industries. She has shot over 100 album covers, published photos in Life, Time, Vanity Fair, Rolling Stone, National Geographic, Sports Illustrated, People, Elle, and The New Yorker, and her work is displayed at The Smithsonian National Portrait Gallery, The Rock and Roll Hall of Fame, and the Kodak Collection. Her Instagram is full of portraits of musicians both past and present.
16. Daniel Arsham
Daniel Arsham combines performance, architecture, and visual art to examine the interplay between human liveliness, nature, and structures. Hinting at M.C. Escher, Arsham's work often features crumbling walls, stairways leading to nowhere, and quotidian decorative items. His Instagram is full of multimedia projects based in New York City, which have been shown at MoMA PS1, The Museum of Contemporary Art in Miami, Carré d'Art de Nîmes in France, and the Athens Bienniale.
17. Curtis Kulig
Curtis Kulig initially conceived of his iconic Love Me campaign on a street art whim while working as a photographer in Los Angeles during the early 2000's. Love Me has become widely recognized, leading Kulig to collaborations like promotional posters for Kanye West's 2013 album Yeezus and a DKNY campaign featuring Cara Delevingne.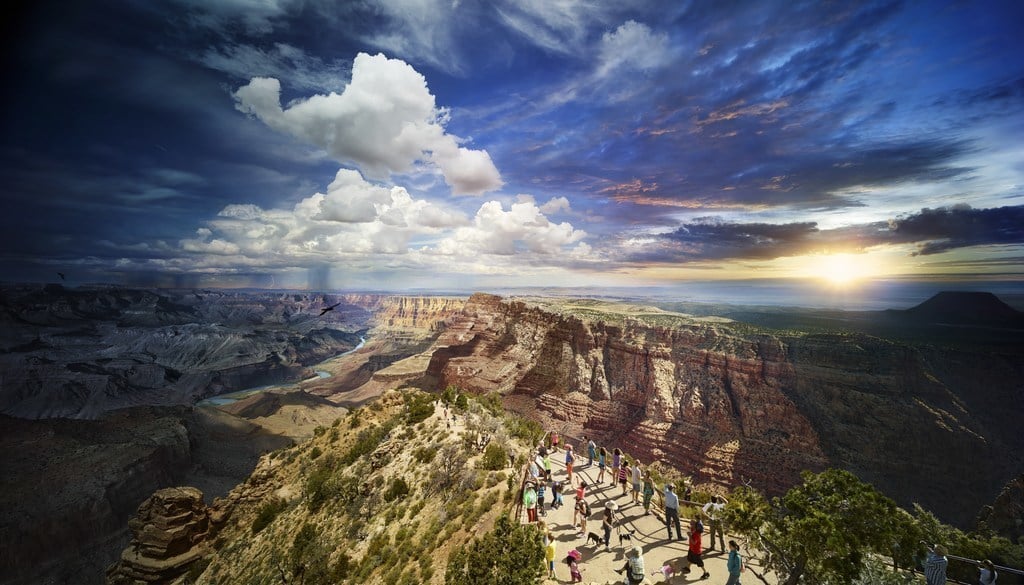 18. Stephen Wilkes
In his latest body of work, Day to Night, photographer Stephen Wilkes creates composite photos that show the goings-on at a single location during the course of an entire day. Taking around 1,500 photographs from a single vantage point over fifteen to thirty hours, Wilkes then selects the best moments of the day and night and seamlessly blends them into one single photograph. Even in his non-manipulated photos, Wilkes places an emphases on light intensity and contrast. He is a contributor at Vanity Fair, Sports Illustrated, and The New York Times Magazine.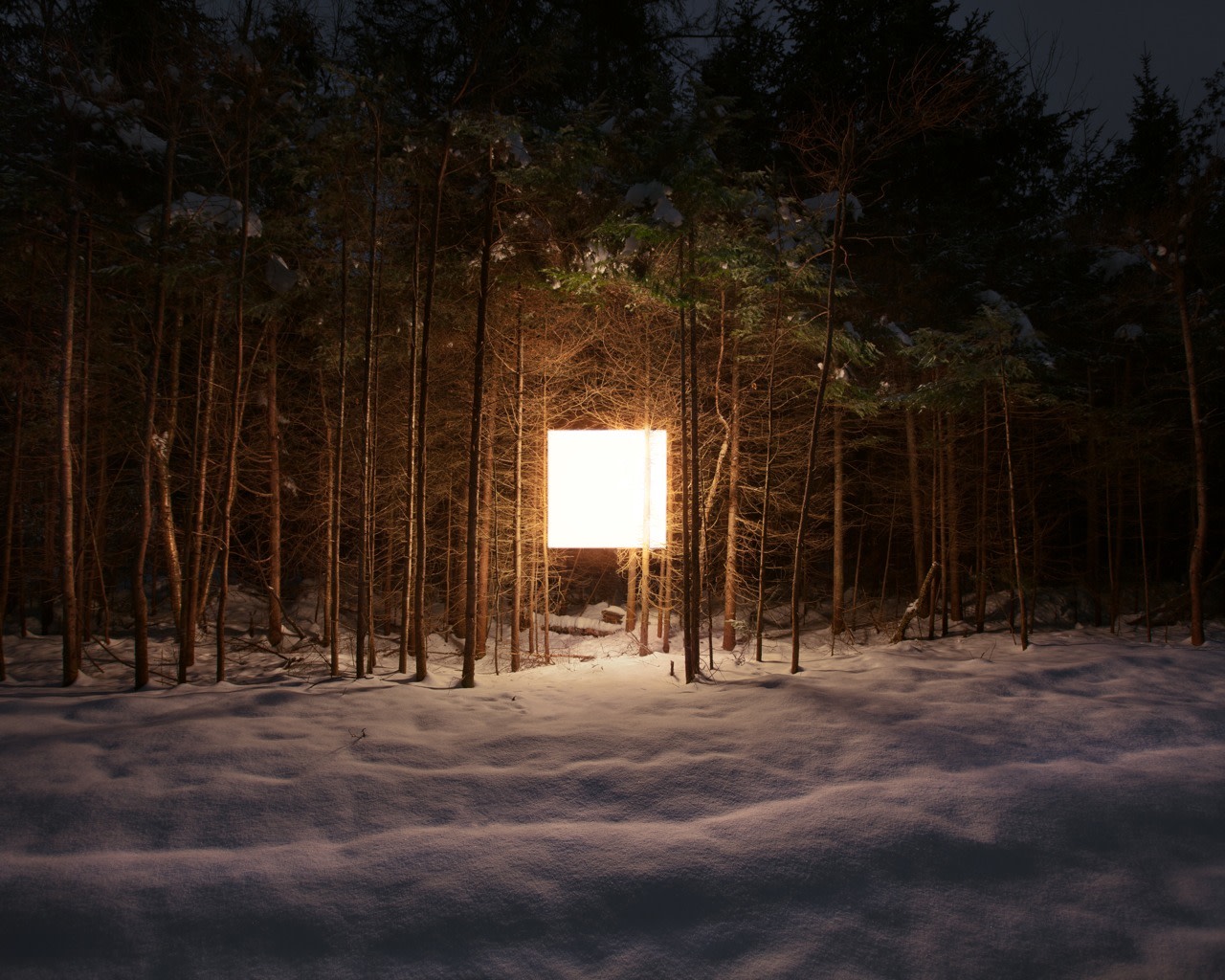 19. Benoit Paillé
Currently based in San Cristobal, Benoit Paillé uses extremely colorful lighting to accentuate his surreal photographs of the people and places of southern Mexico. His photos have been included in exhibitions North America, Europe, and Russia. The images on the French-Canadian photographer's Instagram are almost dreamlike, or from some psychedelic theatre set, and produce a kind of make-believe atmosphere.
20. Charlotte Abramow
Charlotte Abramow is a Belgian photographer whose work focuses on fashion and surrealism, also exploring abstract themes like attachment, loneliness, dreams, growth, and our relationship to our bodies. She won the Picto Prize for Young Fashion Photography in 2014 when she was 20 years old, and graduated from Gobelins School of the Image in Paris the following year.
21. Mia Collis
Mia Collis is a photojournalist, documentary photographer, and fine artist living and working in Nairobi, Kenya. Her work examines and documents wildlife conservation issues in Africa—including the protection of endangered species and the movement against the illegal trade in ivory—as well as exploring generational shifts and the mother-daughter relationship. Collis contributes to international media outlets such as The Guardian, Huffington Post, CNN, PBS Newshour, and National Geographic.
22. Venice Gordon
Venice Gordon is a nineteen-year-old photographer from New York City. His style encompasses texture photography, street photography, and Nan Goldin-esque intimate portraits. Many of his photos of cars, small towns, and shops have an All-American quality to them. However, Gordon also shoots internationally and photographs similar subjects in Asia, Europe, and Africa. He has recently put out a new zine through Dashwood Books, pictured here.
23. Antony Micallef
British contemporary expressionist painter Antony Micallef creates portraits using the impasto technique—applying paint thickly, revealing brush or pallet knife strokes—primarily using the colour red. His work is a response to consumerism and modern "instant culture" in the vein of Rembrandt, Francis Bacon, and Lucien Freud. Frightening and strenuously reflective, Micallef's portraits make you feel like you're looking at your own bloody and exposed organs—repulsed yet strangely grateful that this mess is keeping you alive.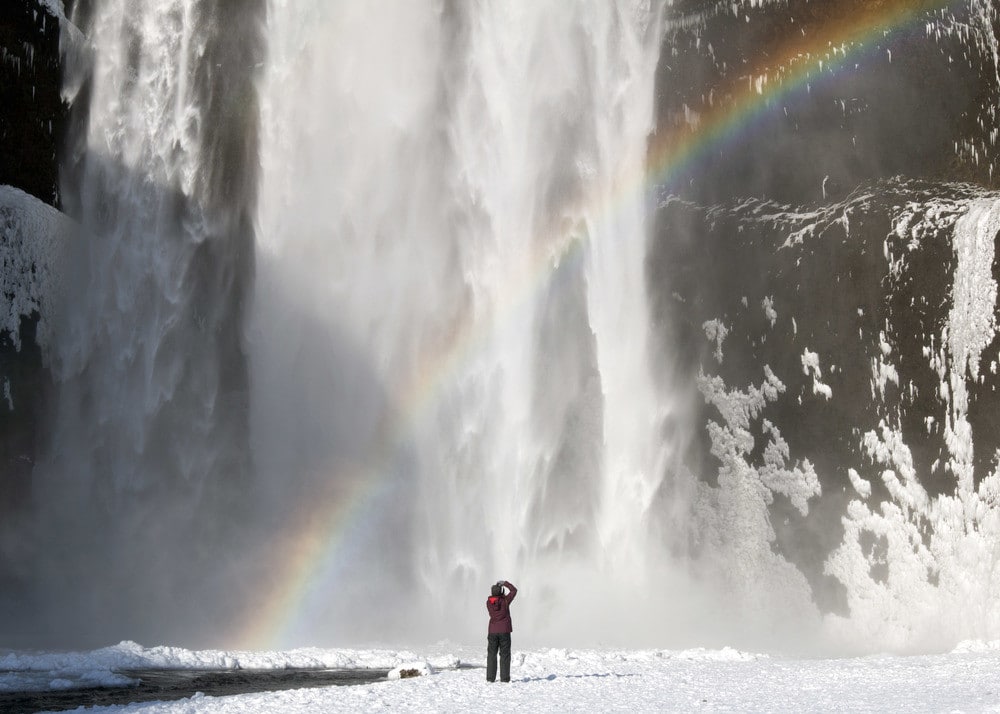 24. Karen Grubb
Karen Grubb is a commercial photographer who has shot campaigns for Canon, Toyota, Ford Motor Company, Microsoft, and CLIF Bars. Self-identified as a "part-time adventurer, full-time daydreamer," Grubb fills her Instagram with richly colorful wilderness landscapes, misty mountain ranges, and red-hued canyons.
25. Chris Mosier
Chris Mosier's Instagram is dedicated to Volkswagen vans and secret surfing spots. He contributes to The New York Times, Wallpaper Magazine, Surf Collective NYC, and The Surfer's Journal, and has photographed campaigns for Patagonia, Quicksilver, and Perrier.
26. Marcelo Santos Braga
Brazilian photographer Marcelo Santos Braga shoots energetic portraits and landscapes, some electrically colourful, some seemingly moonlit in black and white. His eclectic mix of candid moments, spirited portraits, magnificent desert-scapes, elegant nudes, and urban still lifes creates a beautiful fluidity of location and culture.