When Rihanna wore a full-body Gucci mesh suit and matching balaclava covered in crystals to Coachella last year, the image almost broke the internet. When Gucci sent models down their recent Fall 2018 catwalk holding duplicated, severed wax heads as accessories, audiences went crazy. Lately, the 97-year-old Italian fashion house has been on top of their game.
Since Alessandro Michele was appointed creative director in January 2015, Gucci's global image has had a complete overhaul, reviving the brand. Thanks to the 46-year-old designer's innovative approach to digital media, the label has become known for instantly iconic—and Instagram-ready—collections and campaigns.
First there was 2015's #GucciGram, a digital art project in which Michele enlisted 31 international artists to reinterpret signature Gucci fabrics. In 2017, he collaborated with influential Instagrammers and visual artists for #TFWGucci, a meme-based launch of a new Gucci watch. Social media has become an integral aspect of the new, digital-savvy Gucci. For the label's FW17 collection, Michele tapped photographer Polly Brown for an Instagram-hosted series that didn't feature a single piece of clothing, but instead focused on the personalities behind the campaign.
Last Christmas, Gucci launched Gift Giving, an interactive campaign that let users animate shop windows, apply filters, and customise photographs, using the Gucci app. Now, for Spring/Summer 2018, Gucci have released a campaign that is entirely painting-based—another first for a fashion label.
Utopian Fantasy, launched in January, takes the form of printed ads, online content, and large-scale painted murals in locations including New York and Milan. Utopian Fantasy features over 70 hand-drawn visuals, all created by Spanish artist Ignasi Monreal, which take inspiration from fairytales, greek mythology, and Renaissance painters, but with a modern Gucci twist. Think mythical creatures in mundane situations (Cerberus guarding a pair of loafers, mermaids scrolling through social feeds, Pegasus hanging out in an office car park), and lots of glittery details.
We got in touch with Monreal to find out how the Gucci SS18 campaign came to life, and how the 27-year-old artist dealt with the challenges of working with one of the biggest names in fashion.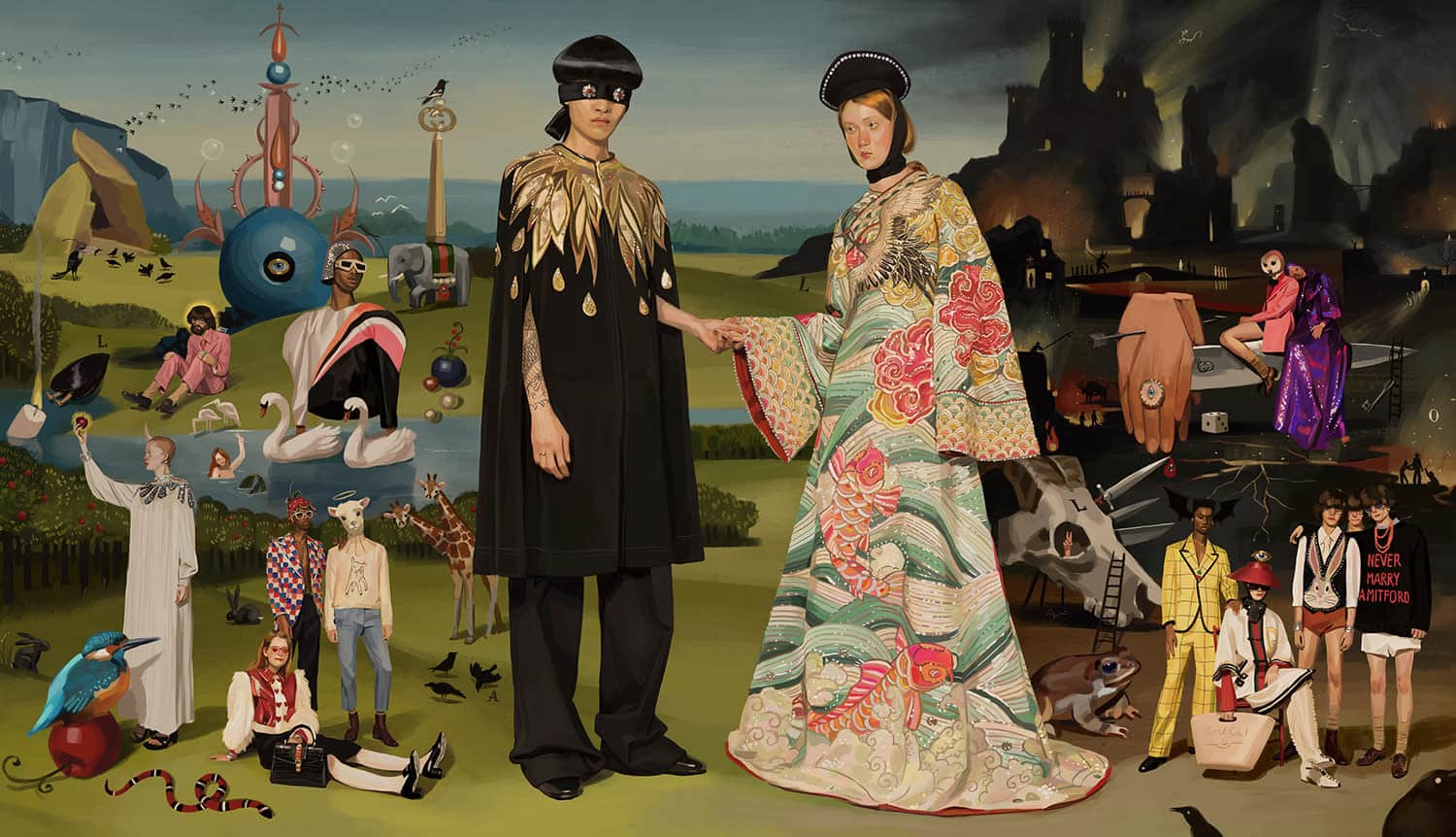 Format: Let's cut straight to the chase. How did you manage to land this job?
I don't know, really. It's all thanks to Alessandro, of course. The first thing I did for Gucci was a couple of animations for their #GucciGram, a collective online exhibition with digital artists. Since then, things got bigger and bigger… and bigger!
What was it like working with one of the biggest names in fashion?
A dream. The team is fantastic and I was given a lot of freedom.
You've worked on several other projects for Gucci: the #GucciGram project, the Cruise 2018 collection. Can you tell us a bit about each of those jobs?
GucciGram was the first time I was commissioned by a major fashion brand. Cruise 18 came last year. It was a marathon project with more than 120 artworks to celebrate the festive season. We did a book, windows, two art walls in Milan and New York City, a VR experience with The New York Times, and much more. When Gucci does something they do it big.
Lately Gucci has become known for some memorable campaigns. Did you feel there was a lot of pressure to deliver something innovative for them?
Well, just the fact that it was going to be painted was a big innovation in itself. No other fashion brand had relied entirely in illustration for their main campaigns. The challenge was coming up with fresh ideas; I had no break between projects, so I was scared I was going to run out of ideas. But in the end it worked out. There's always a source of inspiration somewhere.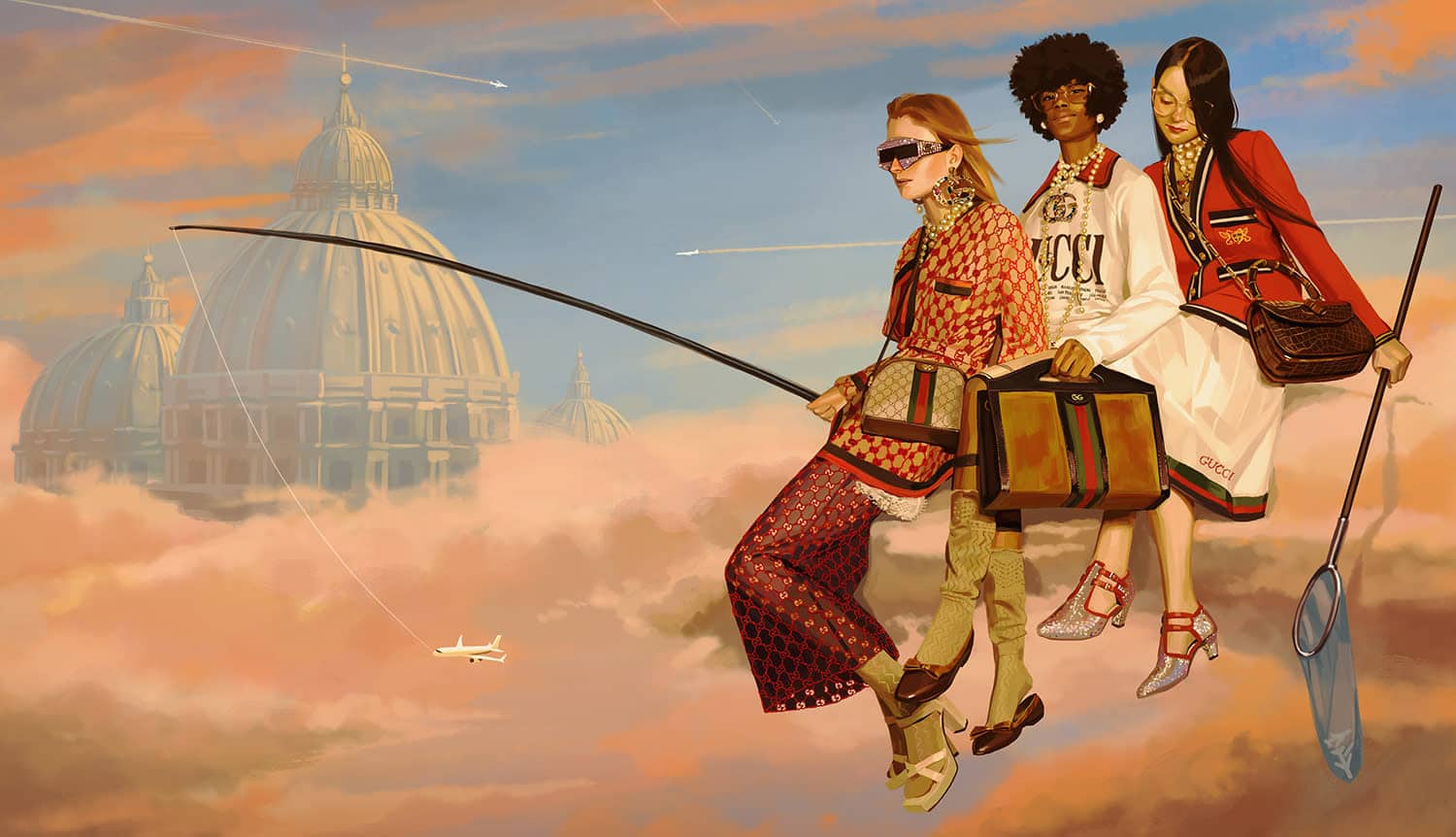 You created so many images for this campaign. Did you know this would be such a huge job when you first started?
Not really. Every time I thought I was about to finish I received an email with a new commission.
What were the challenges you ran into during this project?
Timing and volume of production. For the campaign I was doing tributes of paintings that originally took years to complete. I had one to two days per artwork in order to meet the deadline.
You paint your images digitally, but is there any part of your painting process in which you use traditional materials—pens, pencils, paper? Or is every step of the process done on a computer or tablet?
For time's sake I did everything on the computer, but after spending so many hours in front of a screen now I'm really enjoying getting dirty with paint.
Can you tell us a bit more about the tools you use?
It's pretty basic. I use brushes and layers. I use adjustment layers sometimes, but I try not to. I like doing everything "by hand."
How long does it typically take to create each image? And what does a normal working day for you look like?
Well, it depends on the artwork. For the campaign I was working from eight a.m. to three a.m. nonstop for a month—no weekends! By the end of it I was literally having a Gucci hallucination. Kids, don't do this at home!
See more artwork by Ignasi Monreal at his website, built using Format.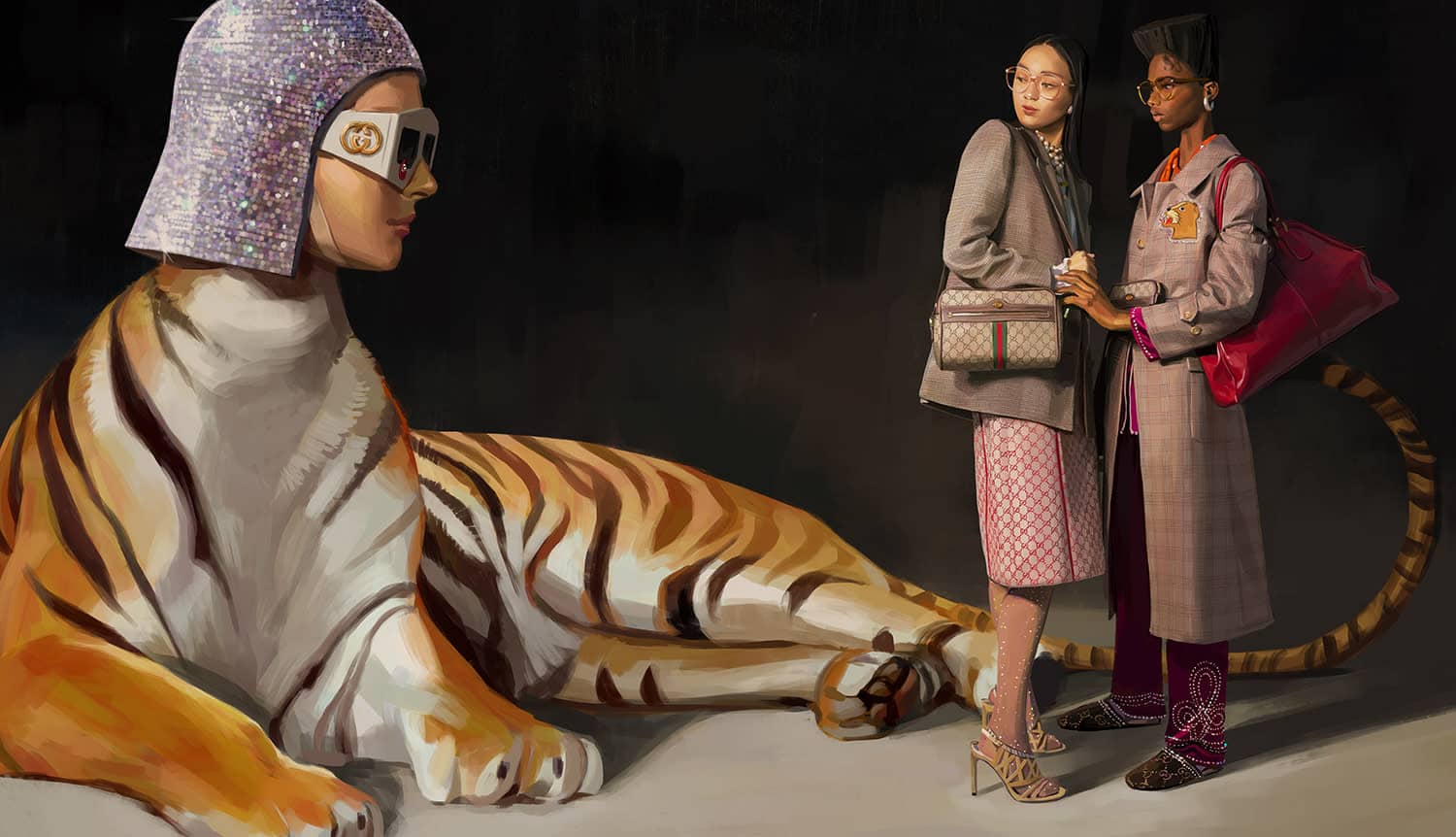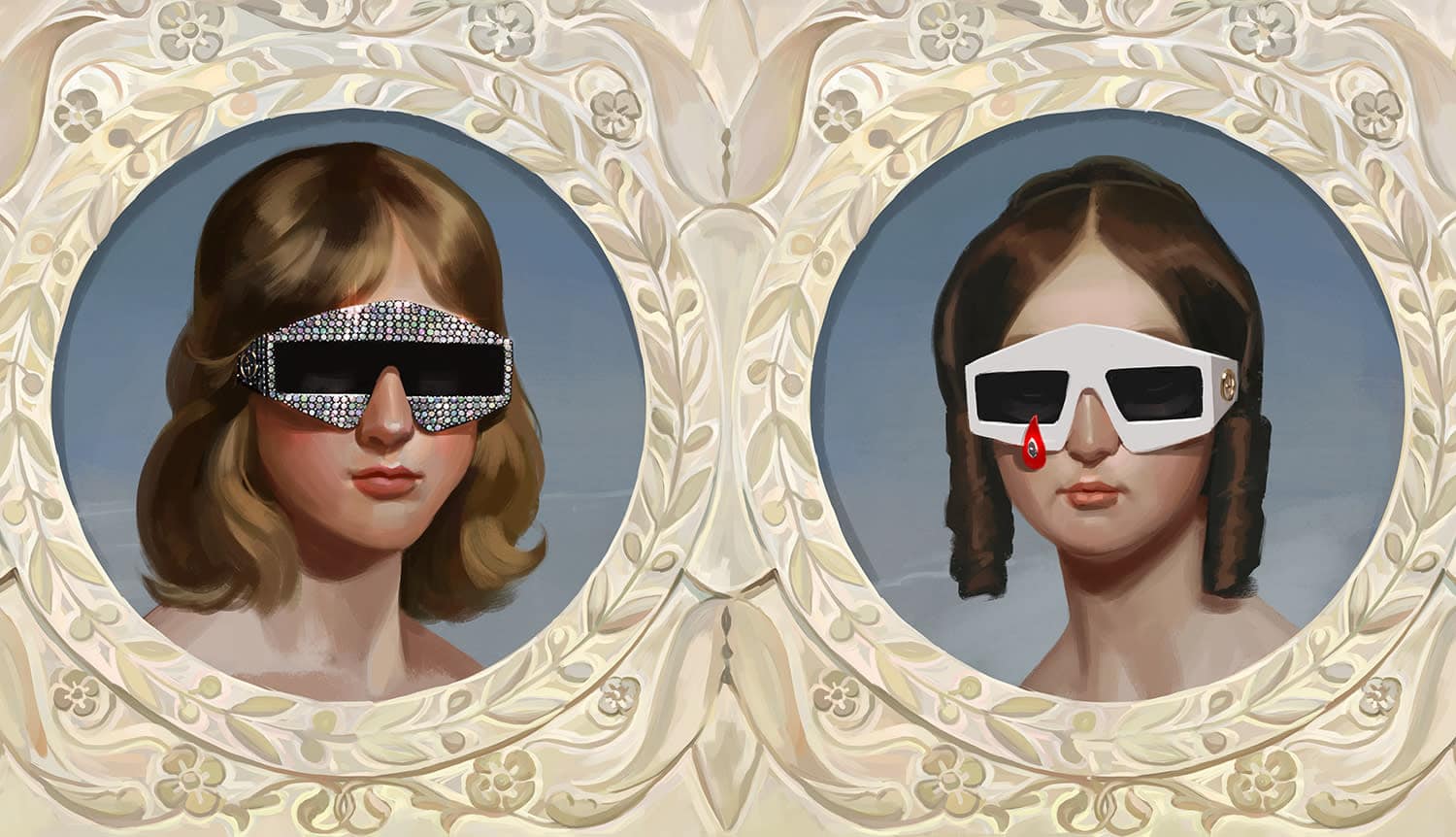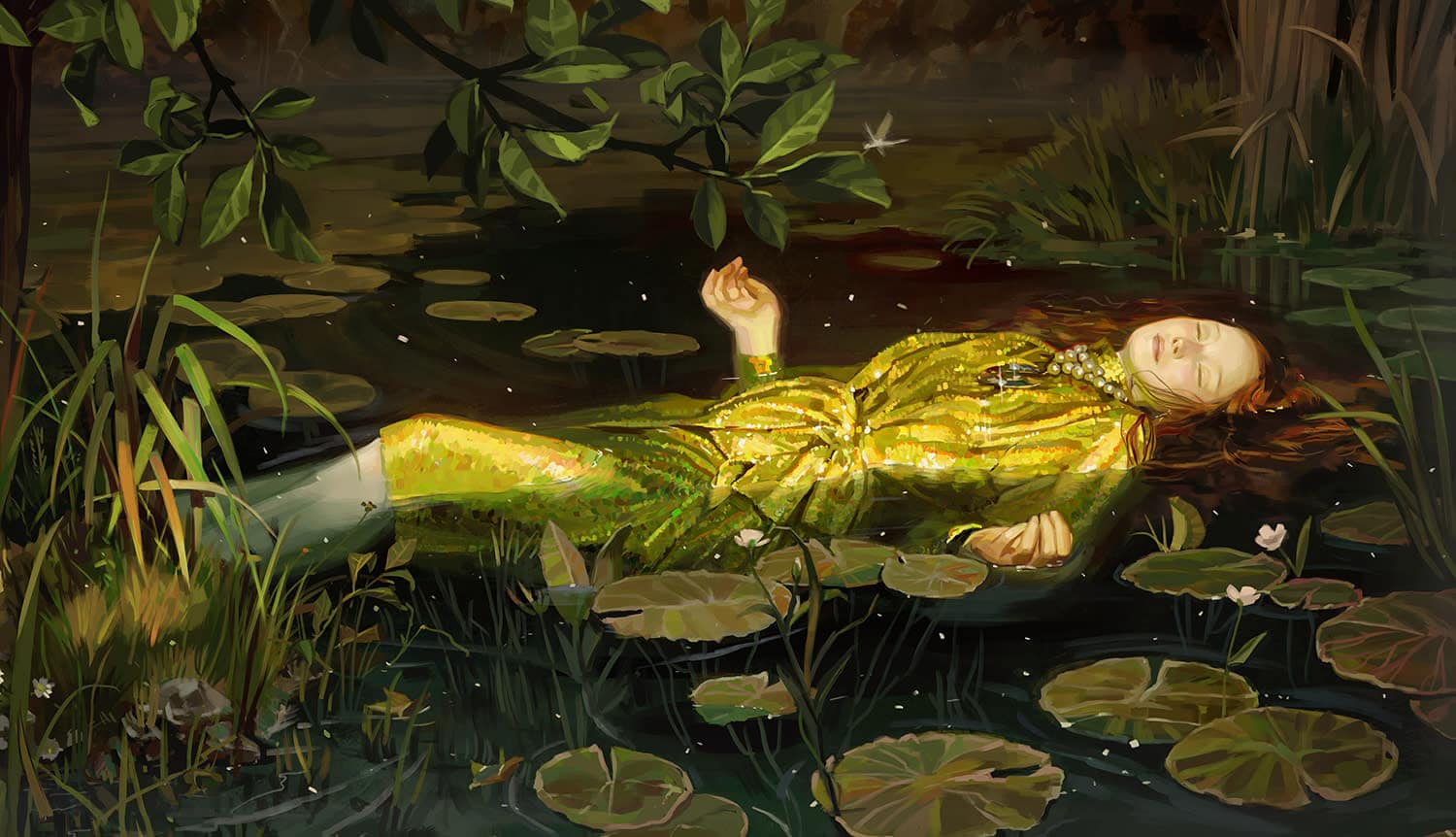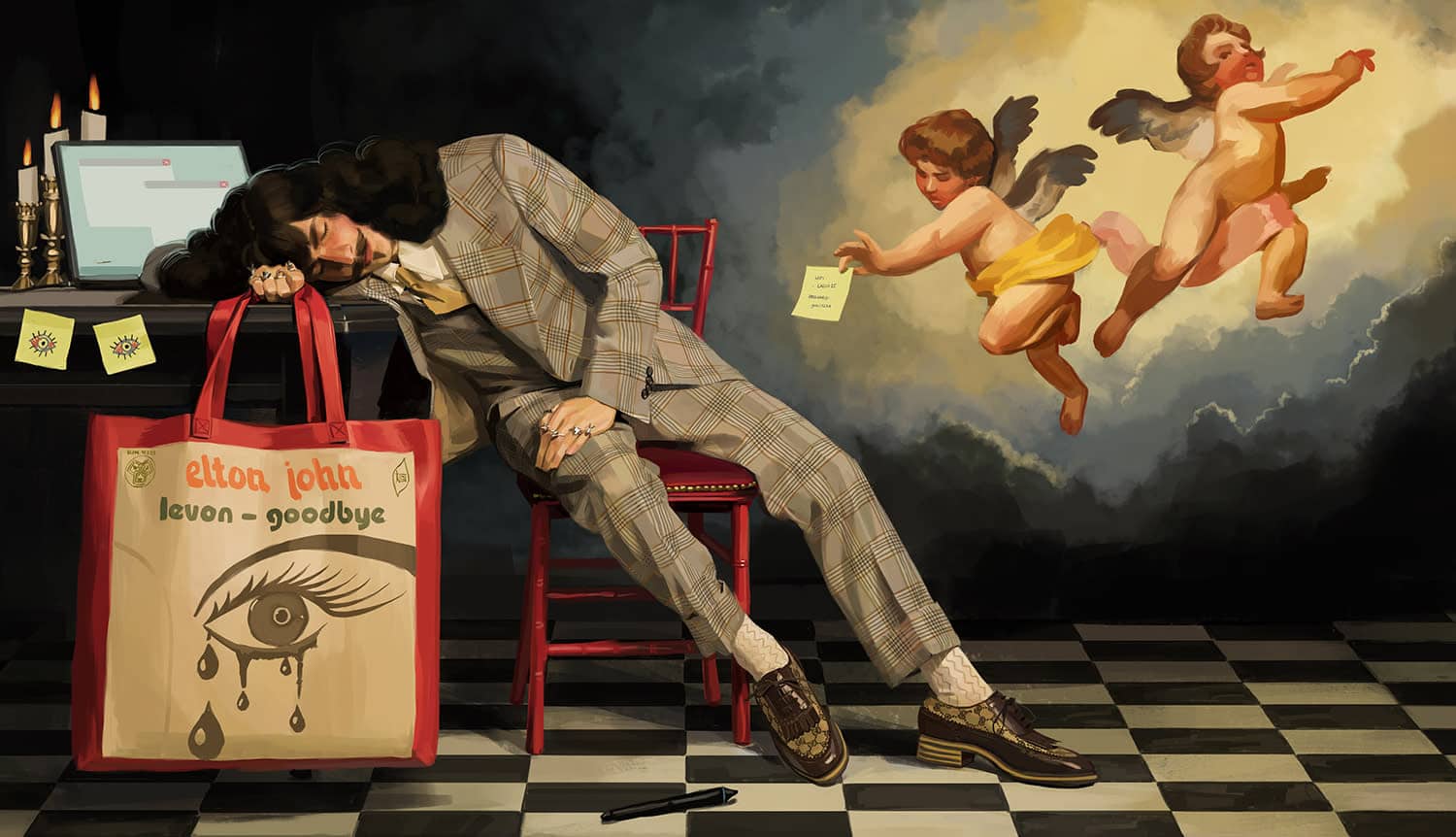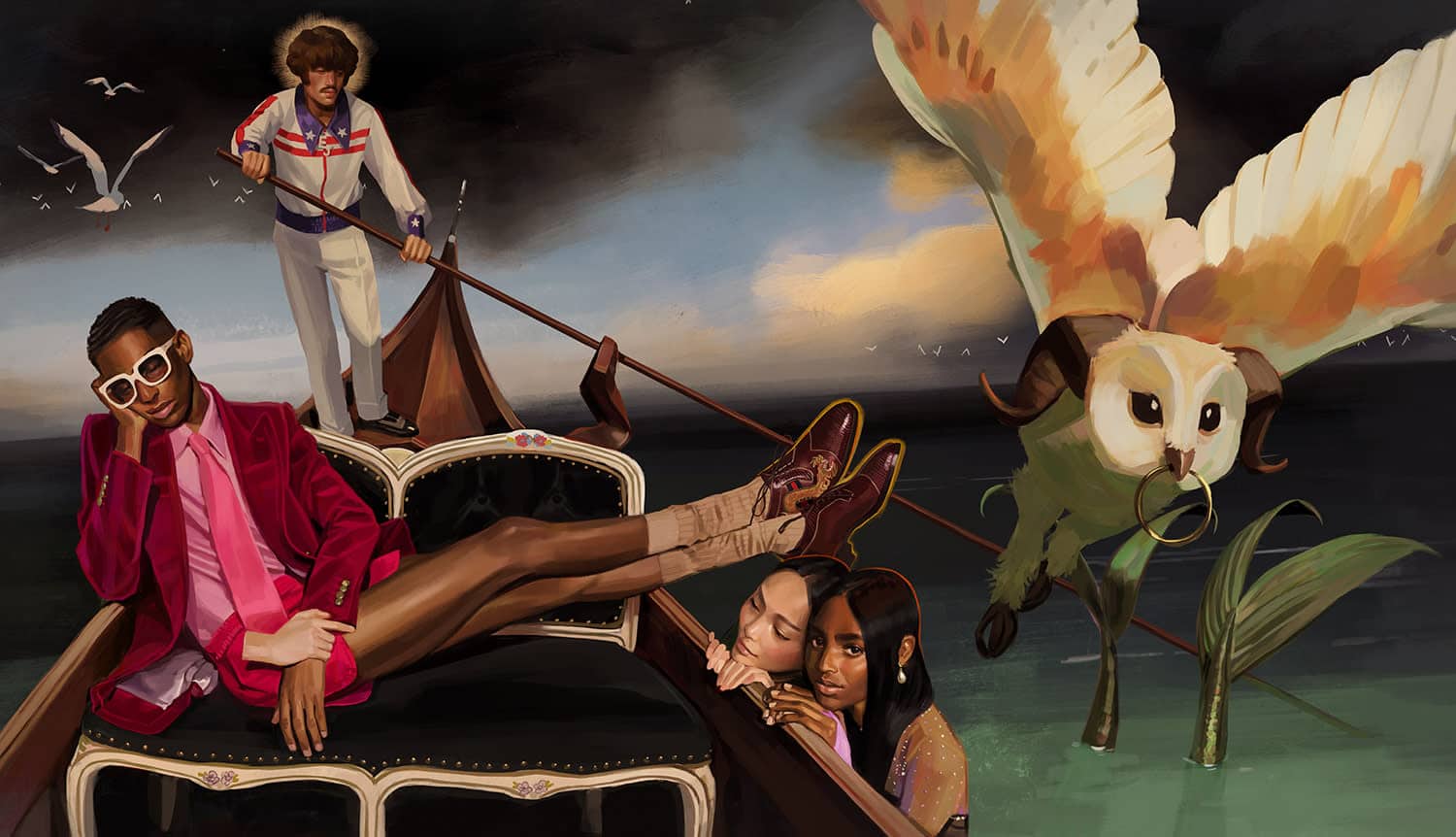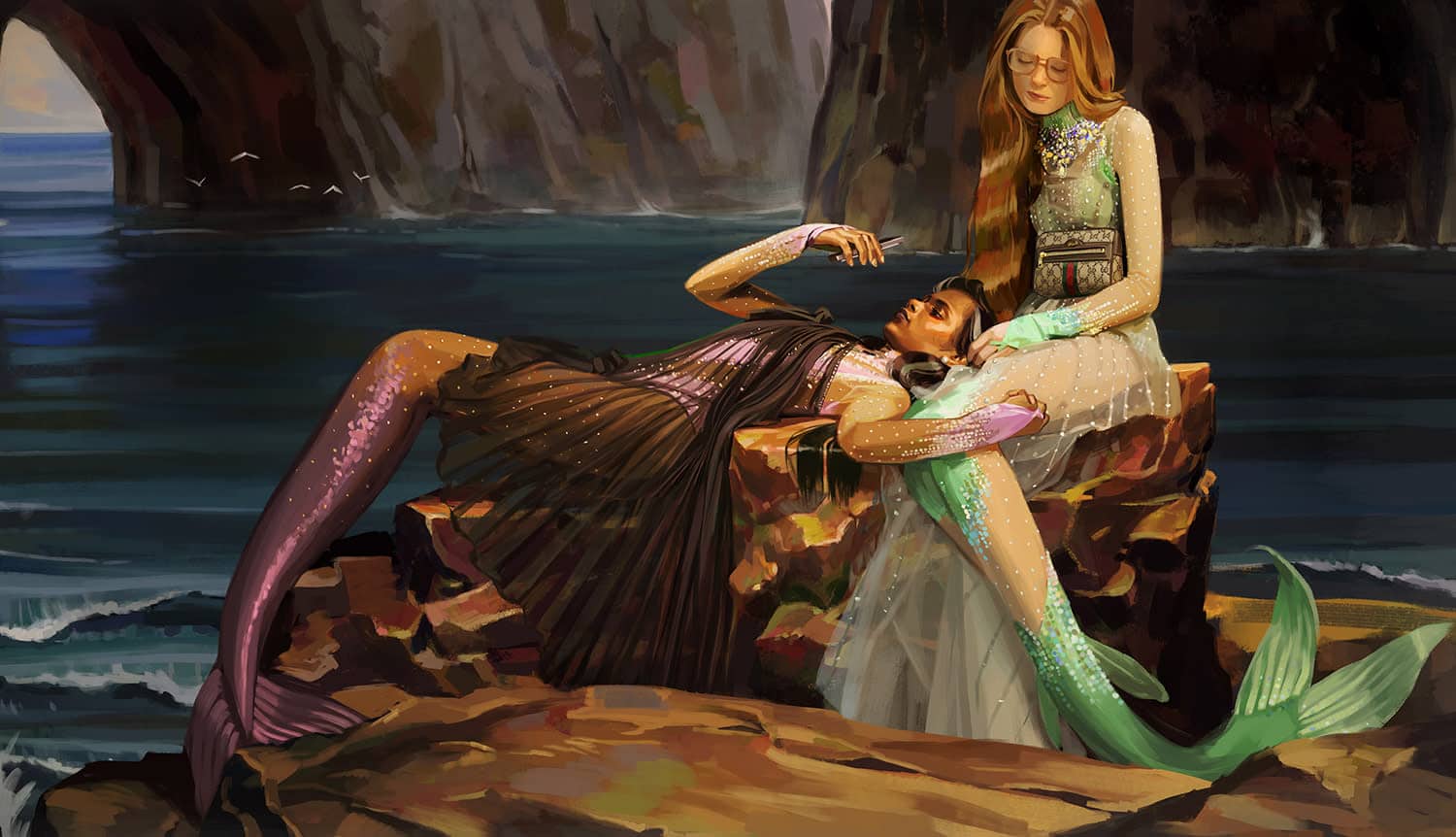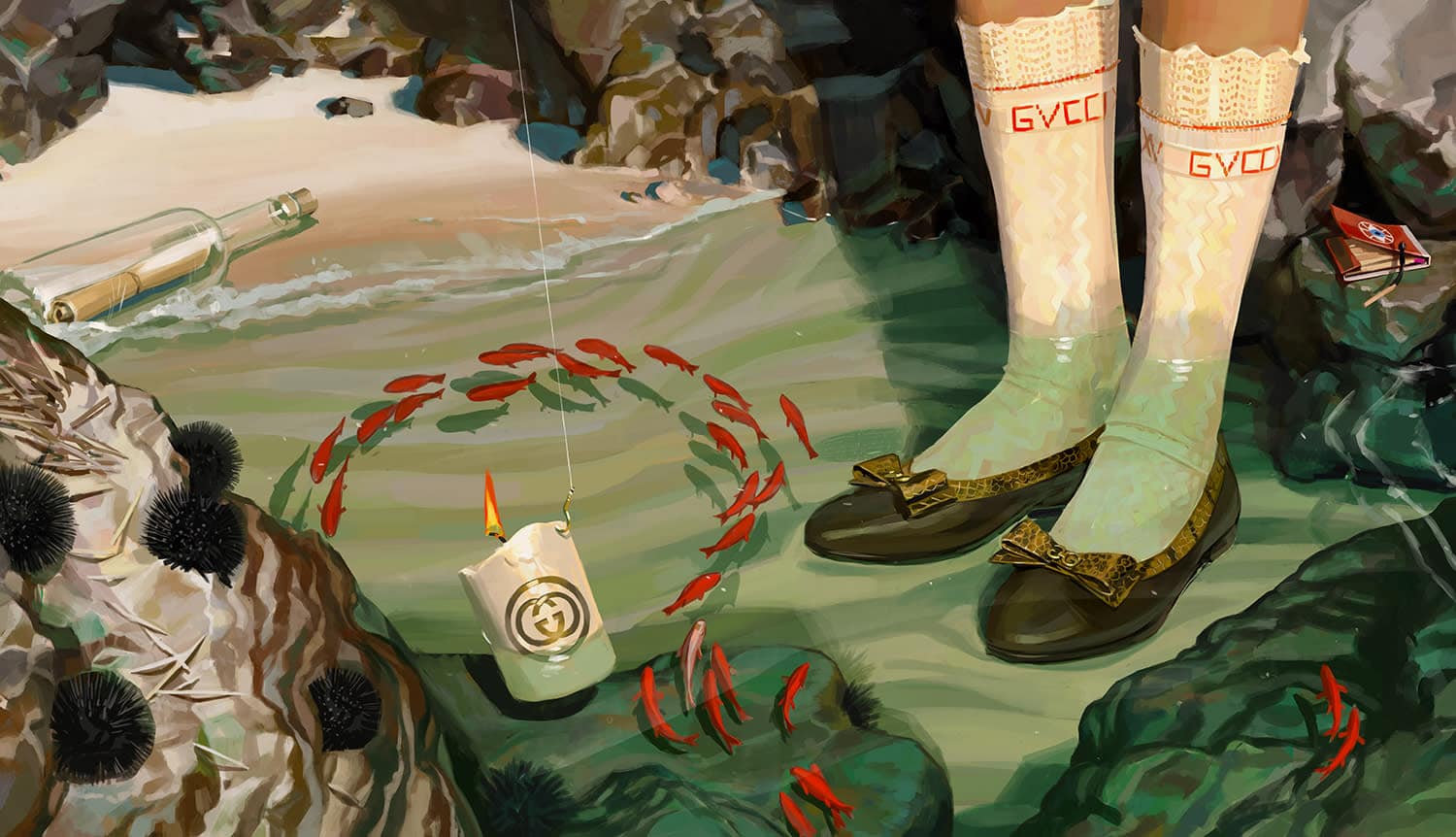 More on fashion:
Anjelica Roselyn Takes Fashion Illustration Into Hyperspeed
25 Fashion Photographers Redefining Lookbook Aesthetics
How to Become a Fashion Illustrator