In the past few years, it seems like the independent press—artists cutting out the middle man to create and distribute their own goods—has exploded in popularity. With lines typically including (but definitely not limited to) pins, patches, shirts, and hats, people are able to customize their clothing the same way they might customize their tattoos. And they've got hundreds, maybe thousands, of easy-to-find artists to choose from (just check out @PatchGame on Instagram).
We're currently right in the middle of the age of curation, and with it comes the deep desire to carve out and express individuality in new ways. Social media allows us to create ourselves as we want others to see us, digitally and in a myriad of fluctuating ways. While the concept of "flair" certainly isn't new, there has been arguably no other time that such a massive selection of it has been so accessible. So why the resurgence in popularity? We asked five of our favourite independent presses to tell us a bit about themselves, and share their thoughts.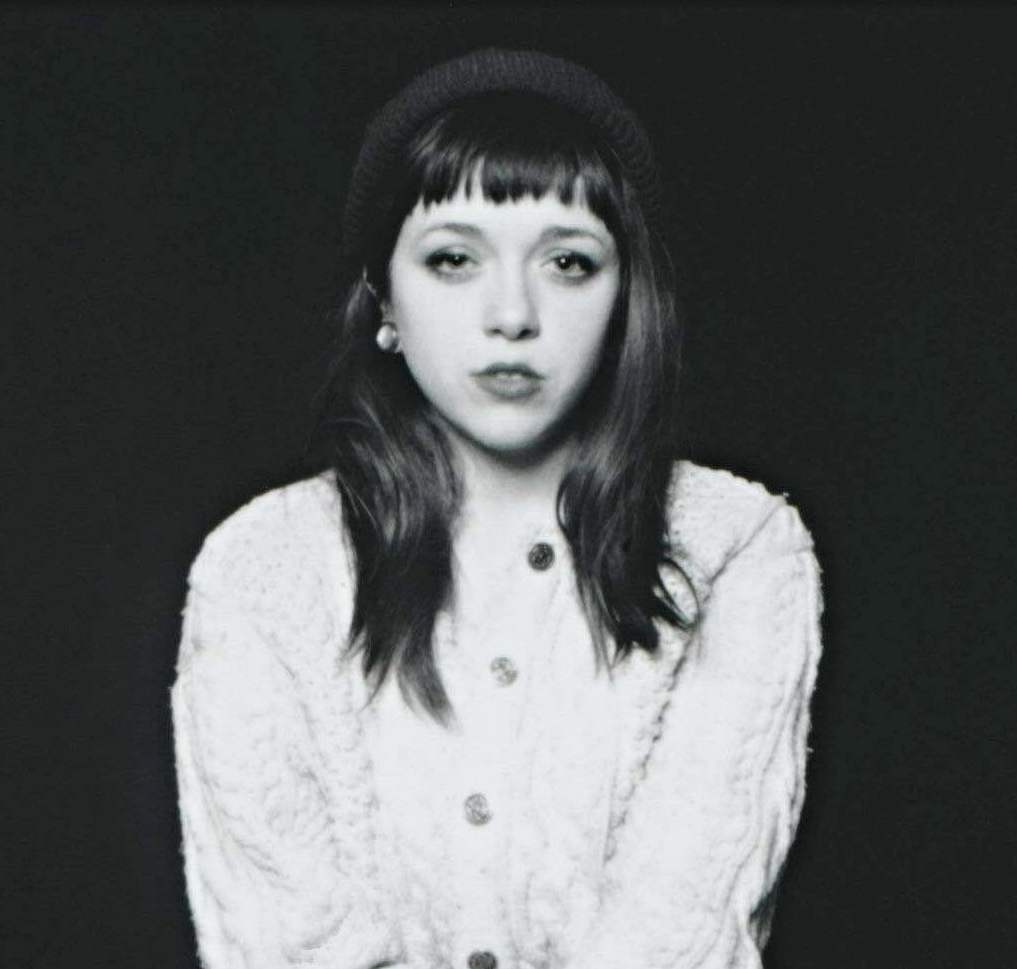 Megan Campagnolo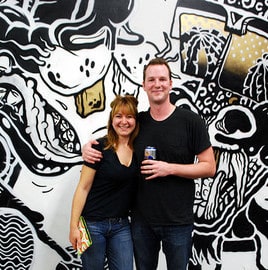 Kelley+Ted Feighan
Prashant Gopal
Olivia Mew
Brendan Megannety
---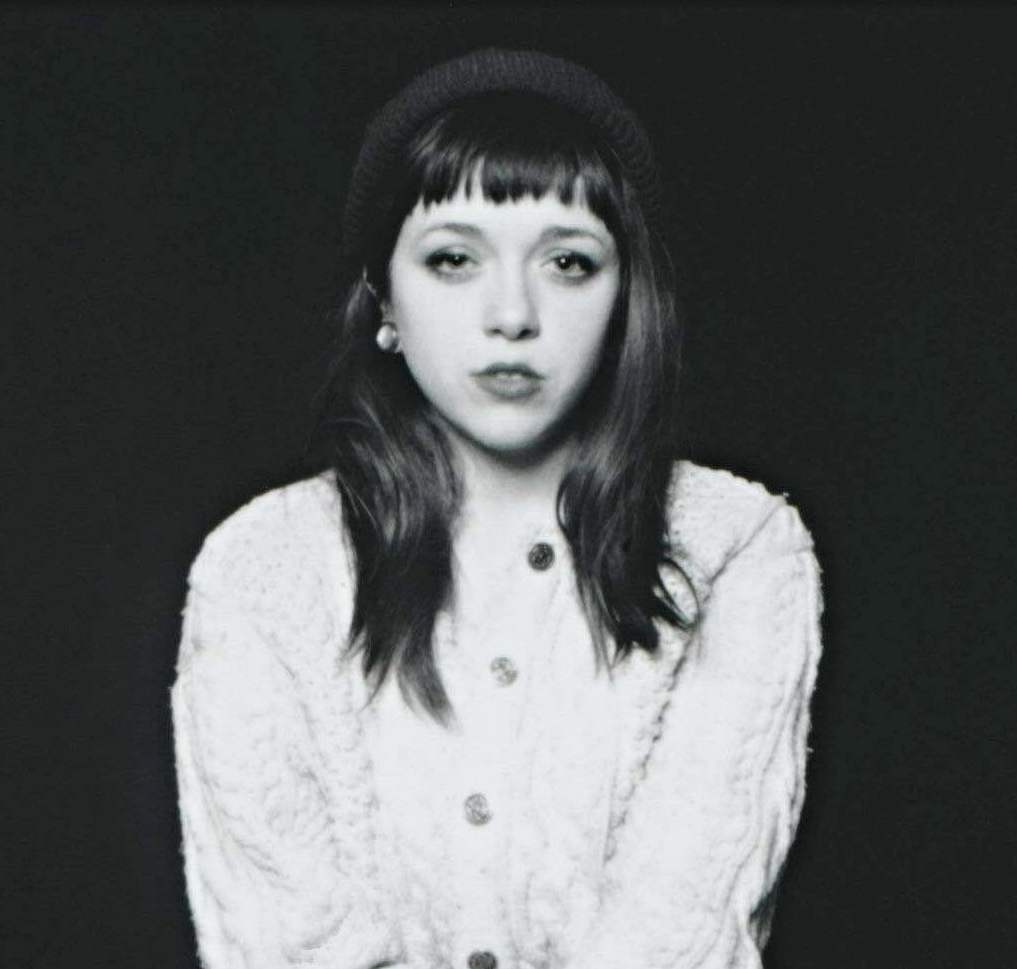 Megan Campagnolo
Megan Campagnolo, Entrepeneur
I began formulating ideas for Rosehound during my last year at the Fashion School at Ryerson University. I began making embroidered clothes that were inspired by Twin Peaks, which turned into a full line of accessories and eventually led to a full collection of embroidered patches and lapel pins. My clothing line has taken a back seat, but is still something I love and will continue to do. My line was originally set out to be called Melancholy, which was the name of my first Twin Peaks themed collection when I was still at Ryerson. It never quite stuck, but had the same juxtaposed meaning to me that eventually turned into Rosehound. The name was an epiphany inspired by picking flowers—I've always liked the idea of a handpicked bouquet, and consider it to be the perfect combination of being romantic and being rude.
I think that finally, especially with platforms like Instagram, people of our generation are put in close proximity to independent brands that offer something other than what the mainstream offers them. While many people would prefer to support small businesses, it hasn't always been easy to find brands that specifically cater to their tastes while offering it at an affordable price point. The boom of lapel pins and patches has made it extremely easy to deliver an artist's work to customers who want to express themselves in a way that reflects their personality, while still showing their support for independent companies. These are the same people (or "Internet generation") who are actively searching out new artists and products, and are interested in buying zines, records, tote bags, and clothes from small boutiques or vintage stores. It is important for people to be able to express themselves in a way that is true to their personality, and what we do as artists who are also part of the Internet generation is offer a new way to express just that.
---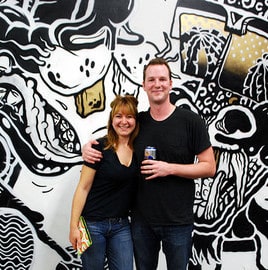 Kelley+Ted Feighan
Kelley+Ted Feighan, Entrepreneur
We're a lifestyle brand focused on making wearable art and design. We specialize in pins and patches but also work with artists to produce a wide range of products including keychains, shirts, hats and zines. Valley Cruise is actually a reference to the valley in Cleveland, Ohio where we grew up. The valley is a string of parks that runs through the city with hiking and running trails, roads and a river. As teenagers we would go down to the valley to "cruise," smoke, and generally do things you might not want to do in front of your parents.
I think independent presses are a great opportunity for artists and creators to get away from the norm and put work out there they love creating. In the past in order to publish or get your work in front of viewers, you would need to go through the gates of a gallery curator or publishing company who had specific criteria. With the rise of independent presses, artists are now able to either self publish or work with a small group of people who want to put out the work they love. The goal of our small press label is to work with the artists we love to put out products they want to produce. Because of this, I think Valley Cruise Press attracts young people who love art: people who would not necessarily have been able to buy an original illustration or print, but can afford $10 for a pin, patch or zine and want to share the art they love with their friends. Wearable art is a great way to express to other people your own unique style, tastes and interests without breaking the bank. Our generation—"the internet generation"—is used to openly expressing their own unique tastes online. I think wearable art is an extension of that. Now people are able to not only repost the artwork they love on Instagram, they're able to wear it as well.
---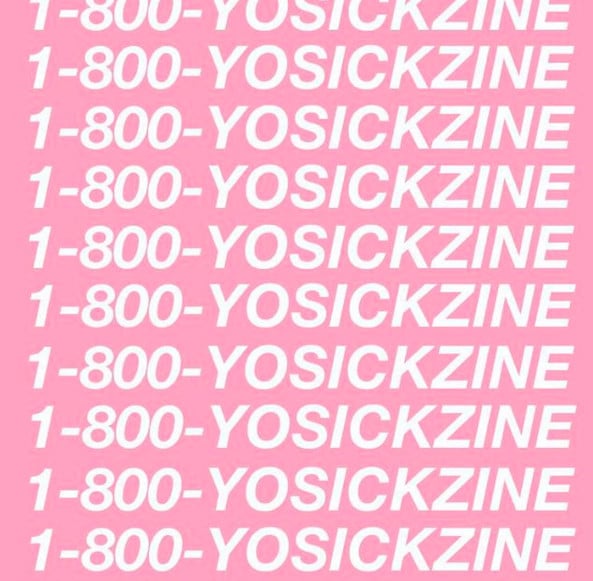 Prashant Gopal
Prashant Gopal, Entrepreneur
My formative teen years and adolescence were filled with riding BMX bikes and traveling around to do so. When my friends and I would end up in a new city and out riding bikes we would often encounter someone wanting to watch what we were doing. After they saw a successful attempt they would exclaim "Yo, sick!" or something similar that expressed their enthusiasm for what we were doing and what they saw, basically a nonsense string of words that conveyed some level of jubilation and excitement. Admittedly it's not the best name, but I have been using it for so long that I can't turn back, and it's simply turned into an umbrella name for my creative work without having to use my actual name.
I think more people are paying attention to small scale operations like mine because they are tired of being offered the same cookie cutter ideas and fashions, and are hungry to seek out small scale operators whose work they connect with and support. I think the desire to be seen as an individual has never been higher, and so many people want to be stand out from the next person, and if they believe wearing a certain graphic or pinning a button to the lapel of their coat gives them the confidence they are looking for, then so be it. These things are just adornment, but it can be a way for some people to give themselves a boost, or just to share a thing that they love with those around them.
Everyone wants to be seen as an individual. People want to express that with the art they fall in love with. Wearable art is great because it's affordable for almost everyone, and a way for people to collect art and engage with it at their leisure. You engage with the graphic on your favorite t-shirt you wear every two weeks or a zine on your coffee table differently than a print you frame and hang on your wall and have to see every day. You can have the things that you want when you want them, and put them away when you don't. We are used to this sort of accessibility with the internet, and it makes sense that it would bleed into other parts of our lives, like the way we access and consume art.
---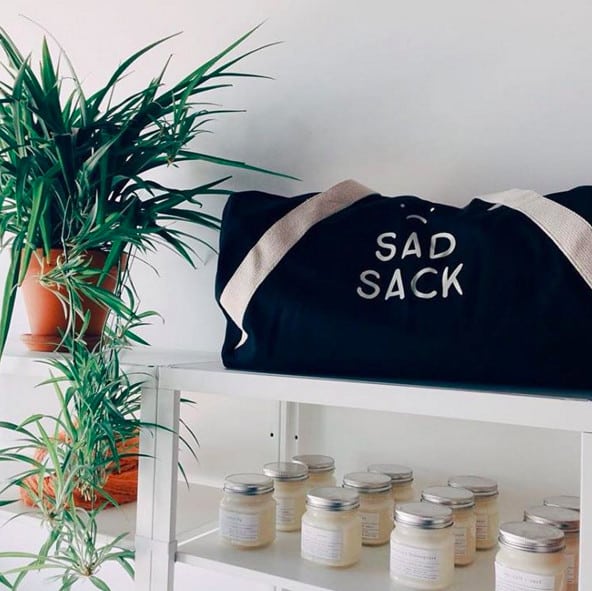 Olivia Mew
Olivia Mew, Entrepreneur
I started my career determined to make it in the world of freelance illustration, but quickly learned that my real passion/forté was in designing product and selling directly to my customers rather than working for clients who were trying to sell something to their customers. I started Stay Home Club by designing wearable items that I thought would appeal to people like me – those of us who live for our alone time, prefer to spend a night at home with a crappy tv series than go out on the town, still listen to the same embarrassing music as when we were 14. Since I started in 2012 these sentiments have all become more and more trendy, but when Stay Home Club began they were something nobody else was really speaking to. I've been making products under the name "Stay Home" since 2007—if you're good enough with google you can find the felt dolls I used to hand stitch and sell on Etsy under that same title! It came from the title of one of my favourite songs (by American Football) and of course, spoke to my own personality. When I started this business I added the "club" as a way to include our customers in the whole experience – we send out membership cards with our orders with the intention of making people feel like they're part of something beyond just a clothing brand. I want it to feel like we're in this like-minded group of people who understand each other on a certain level.
I think there's definitely an element of vanity in it – I won't pretend that walking through a foreign city and spotting someone wearing something from my "brand" isn't thrilling. A lot of the people doing this (including myself) are definitely using it as a very direct visual outlet/representation of themselves which is totally interesting to think about. Seeing other people wearing these snippets of your personality is a funny feeling for sure, and we get so many awesome photos/comments from customers who relate so deeply to the designs. I joke about "THAT'S SO ME" being my most heard phrase at any in-person events which is strangely comforting. It's nice to feel like you "get it." This generation seems intent on representing themselves through small elements of their personality – it comes naturally when you have to do something like pick an Instagram name—so you go with pizzalover88 or whatever it might be, and boom: you've already crafted an identity for yourself. Better get that pizza slice lapel pin to match!
---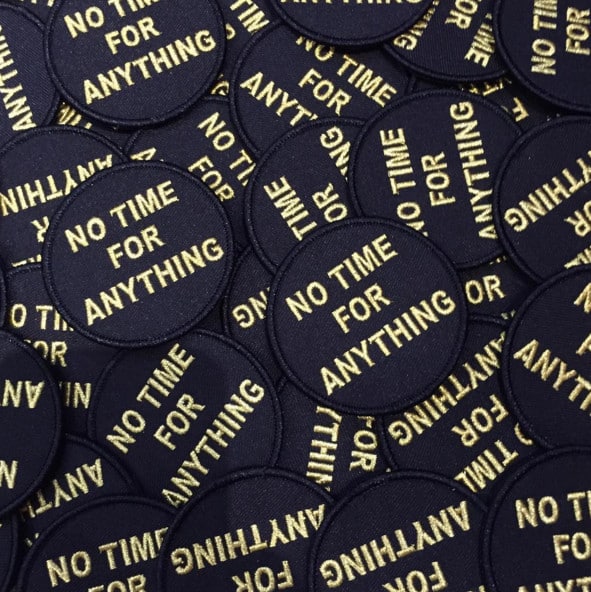 Brendan Megannety
Brendan Megannety, Entrepreneur
I have always been into camping, hiking, graffiti, and urban exploration so the name "Explorer's" was an obvious choice. The brand is an accurate reflection of what I get up to. I often think about how a business like Explorer's would operate if it were 10 or 20 years in the past. Would we have to take out ads in the newspaper or a comic book? Social media has completely changed the game in terms of marketing for small businesses. Instagram is generally our first point of contact with our customers, and it feels really genuine. I think people are attracted to creating their own small presses because they see that it's possible for them to get their art and ideas out there without having to jump through a million hoops. Draw something, take it to your screen printer, get 30 shirts printed and get them out there. No store front, barely any overhead. Unfortunately, it seems like for every good idea there are two unoriginal ones getting put out. You kind of have to wade through a lot of crap to find something cool these days. I just make whatever I want. Some days I wake up and want to make something to do with camping or hiking, and some days I wake up and I'm thinking "fuck the world" or whatever. Its nice not to have to cater to any motif or vibe and just make whatever I want.
Being able to own something tangible that you can wear from an artist that you respect is a really cool idea. I idolize and adore a ton of artists that I would never be able to own work from. I've been collecting pins and patches since I was 12-years-old, so now, being able to get ones that are designed by contemporary artists that I love is amazing. I think people are moving away from big logo companies and are more interested in supporting DIY companies. A pin or patch on your jacket is a way more subtle way to show people what you're about or into.