Gabriel H. Sanchez probably looks at more photography in a single week than most of us see all year. As the photo essay editor for Buzzfeed News, Sanchez trawls through thousands of images every day, and he's developed an acute ability to spot a winning shot.
Every week, Sanchez curates and commissions photo essays on a variety of topics. Buzzfeed's photography selection ranges from documentary series to conceptual art projects. With the photo essays Sanchez publishes averaging more than one million views each, Buzzfeed News is emerging as a serious, career-starting platform for young photographers—especially those whose work has a strong photojournalistic focus.
Whether it's archival images from Woodstock (an article with more than 4.5 million views), or a powerful photo story on the horrors of sexual harassment, Sanchez is after emotionally evocative images that pack a punch. "Ingrained in every article we publish is a unique personality and perspective. Nobody here is working on something that they're not wholeheartedly passionate about."
After graduating from Parsons School of Design, where he studied under the artist Arthur Ou, Sanchez developed his critical eye by writing for publications like Artforum and Aperture. For Sanchez, there's no formula that makes certain photo series strong and others forgettable. His curatorial process is all about looking for "that emotional pinprick that gets you right in the heart. It is something that is hard for me to explain, but I know it when I see it."
We asked Sanchez for his advice on getting your photography recognized. He shared his thoughts on prioritizing overlooked voices, why serious photographers should be on Instagram, and how to pitch your work to the editors at Buzzfeed (hint: Twitter DMs are not discouraged).
Eliza Hatch on Buzzfeed.
1. Curate your work carefully
"One of the biggest mistakes I see young artists make is sequencing their work poorly. There's an emotional ebb and flow that can be developed with proper sequencing that can help elevate an artist's work, even if their projects aren't narrative-based. With that, I also think it's a misstep to not place your best work in the number one spot of the sequence.
"When pitching to editors, you really want to blow them away right out of the gate, rather than assume that they're going to make it to the end of your portfolio."
2. Embrace different platforms
"Of course, social media is where I come across the majority of artists we work with. So, absolutely use Instagram. Why not? Somebody who is too proud to promote their work on Instagram is just going to lose out on a huge audience—an audience who is literally using the app to see good pictures.
"I'm also a gallery rat. You can find me every Thursday in Chelsea combing through the art openings for new and exciting work. I really admire when photographers choose to show their work in art galleries, and I don't mind translating their work into online features. To me, it shows a certain level of respect for the work that a photographer would insist on showing it in a gallery or at an art show."
3. Prioritize personal work
"Many times we'll work with a photographer who has already completed personal projects of their own accord, which gives me an opportunity to interview them, gain insights, and provide a platform for these artists to share their message with a wider audience."
Jenny Lewis on Buzzfeed.
4. Don't be afraid to pitch
"I always want to see more work from women and people of color. These are voices that have been suppressed for centuries of art history, and I believe it's the obligation of every editor in the industry to enact the change that they want to see.
"The editors at BuzzFeed are also super easy to get ahold of. Every one of my articles ends with how to reach out via my work email, and there's nothing I love more than learning about new and exciting projects. Artists can tweet me, hit my DMs, really anything. You can seriously Google any of our names and find our work emails to pitch to. Easy."
5. Find the joy in your work
"For me, the most memorable image I've ever seen is W. Eugene Smith's 'The Walk to Paradise Garden', taken in 1946. I was a freshman in college when I first saw this. I didn't know much about photojournalism and art at the time, but the story really stuck with me.
"When the photo was made, Eugene Smith was recovering from wounds suffered while covering World War II, not to mention PTSD after witnessing the horrors there. He didn't know if he could do it anymore, or if he even had it in him to take another picture. But this, a simple photo of his children silhouetted by trees, proved to him that there was still joy in photography."
6. Choose the medium that feels most natural to you
"I do think there's something very raw and intimate that comes across in analog photography, although I can't say I'm partial to either analog or digital. The argument between the two will always come back to the artist behind the camera. Both have their benefits and shortcomings, but in the right hands I think either are entirely capable of creating meaningful art."
Gabriel H. Sanchez is currently working on a book project with photographer Steve Eichner. Find more of his work at Buzzfeed News.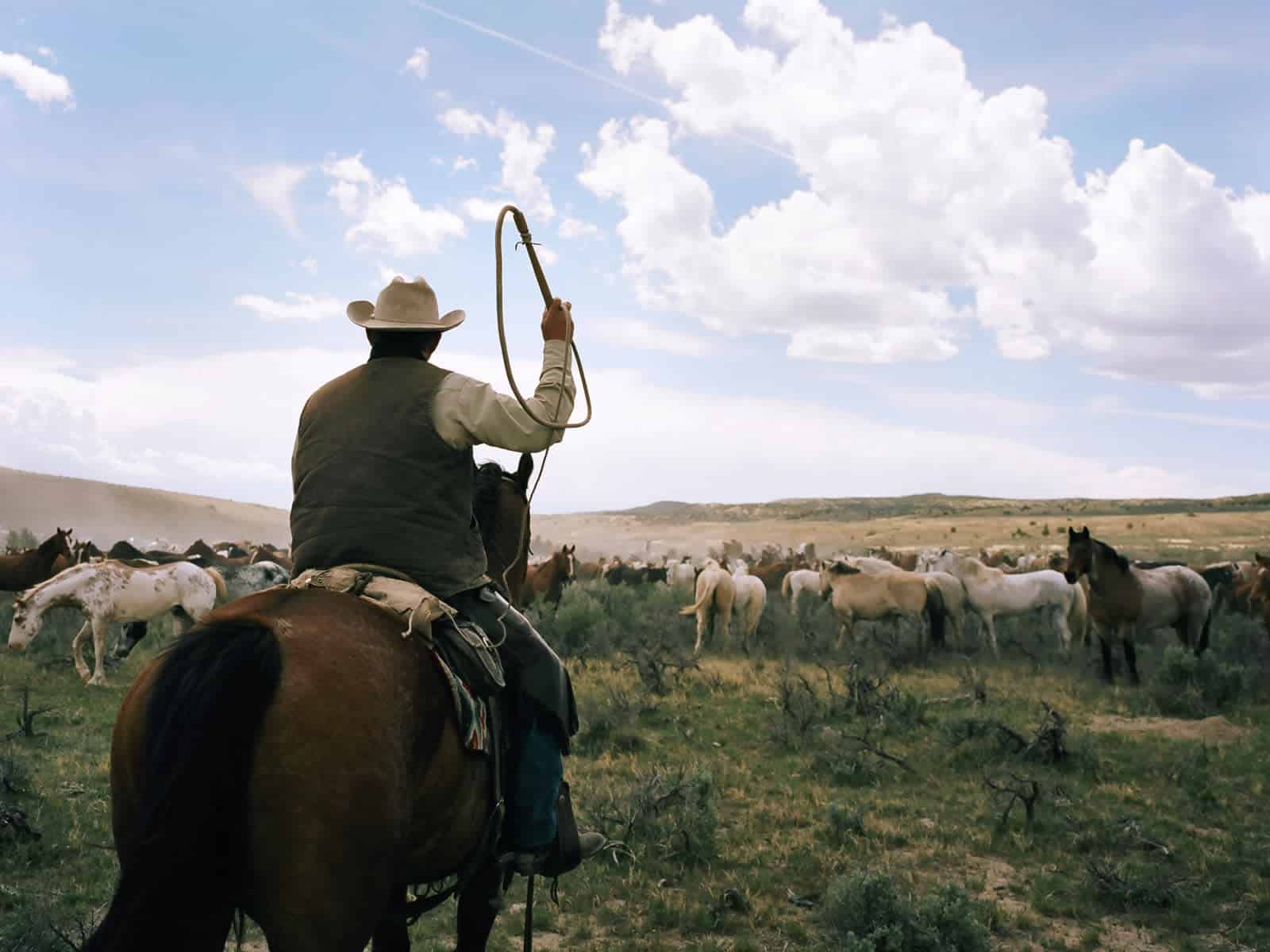 Theo Stroomer on Buzzfeed.
Looking for more advice on getting your creative work published? Have a look at our interviews with photo editors from Bon Appetit, Vice, and more. Or find out how to submit work to us here at Format Magazine.