In his series Ghost Town, photographer Kyle Thompson depicts an eerie, half-submerged suburban landscape. In empty living rooms, murky water laps against wood-panelled walls, plants take over wallpapered corners, and the flood threatens to engulf the trophy on a boy's bedroom nightstand.
Creating spooky, surreal images is Thompson's specialty. The Portland-based photographer often uses himself as a subject, photographing himself in a range of anxiety-inducing poses (covered in bugs, floating underwater, alone in an abandoned town). Thompson's work is motivated not just by an interest in surrealism, but also by his personal life. "I wanted some way to channel my emotions," Thompson says of his work. "I felt self-portraits were the most personal." In the dream-like symbolism of Thompson's images, rising floodwaters seem to represent the photographer's anxiety.
There's a definite element of David Lynch-style kitsch at play in Thompson's photos. This is not only due to their with saturated color, unreal greenery, and lurid wallpapers, but also to the overwhelming sense of claustrophobia. Twin Peaks used a murder mystery to amplify the unease of feeling alone in a small town; Thompson's photography achieves a similar effect with its hints of drownings and ghosts.
Find more of Kyle Thompson's photography at his portfolio, built using Format.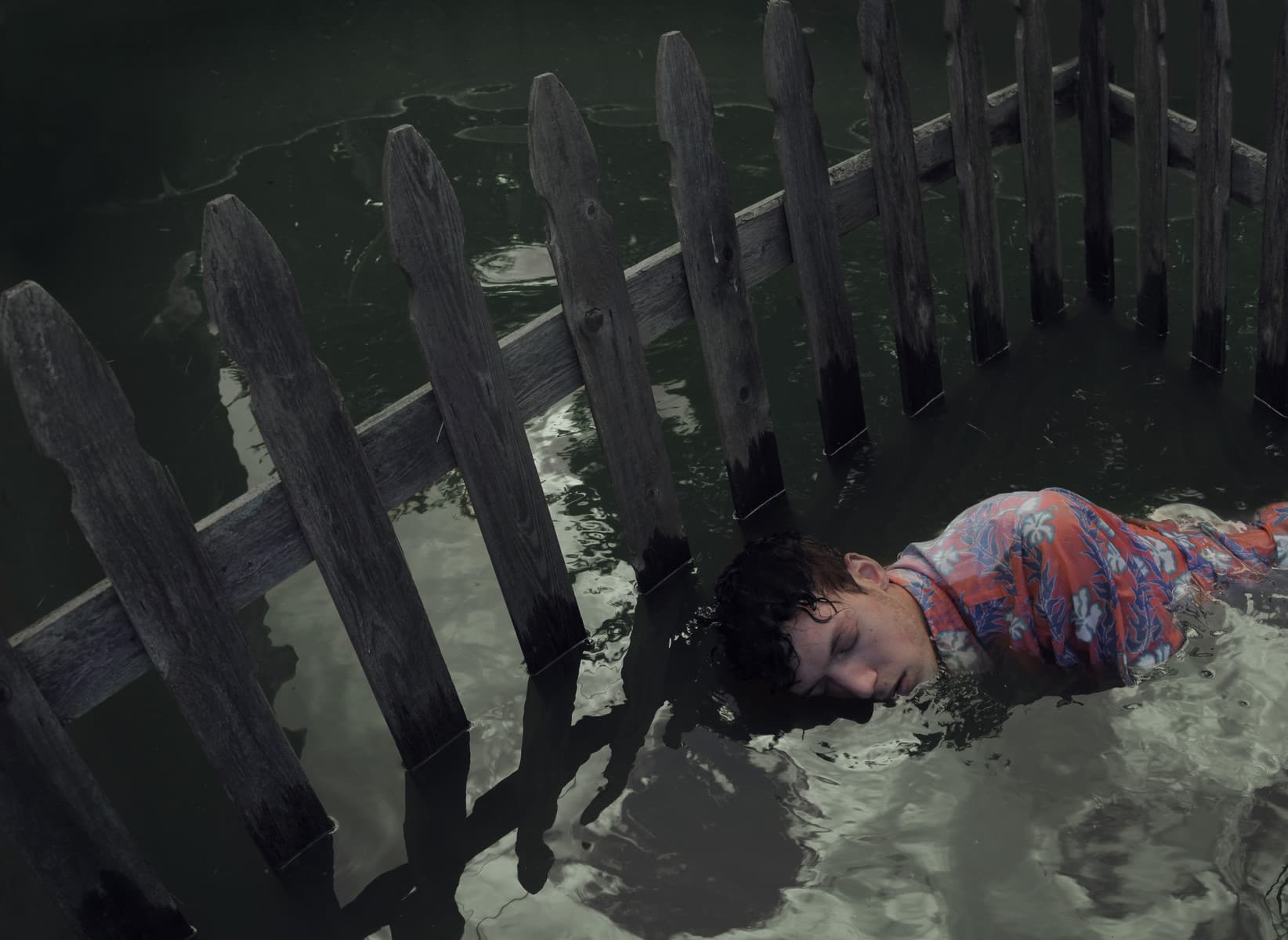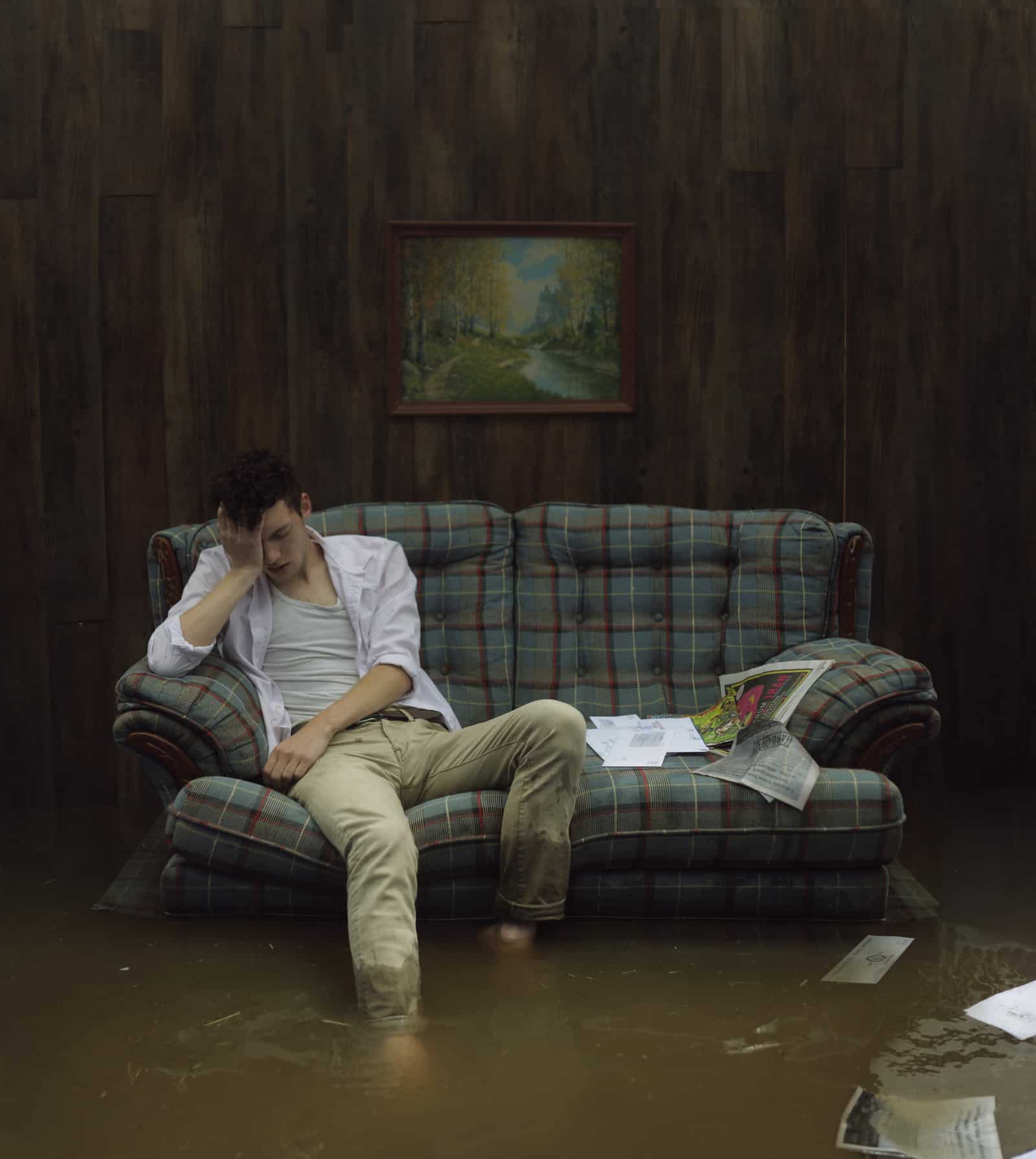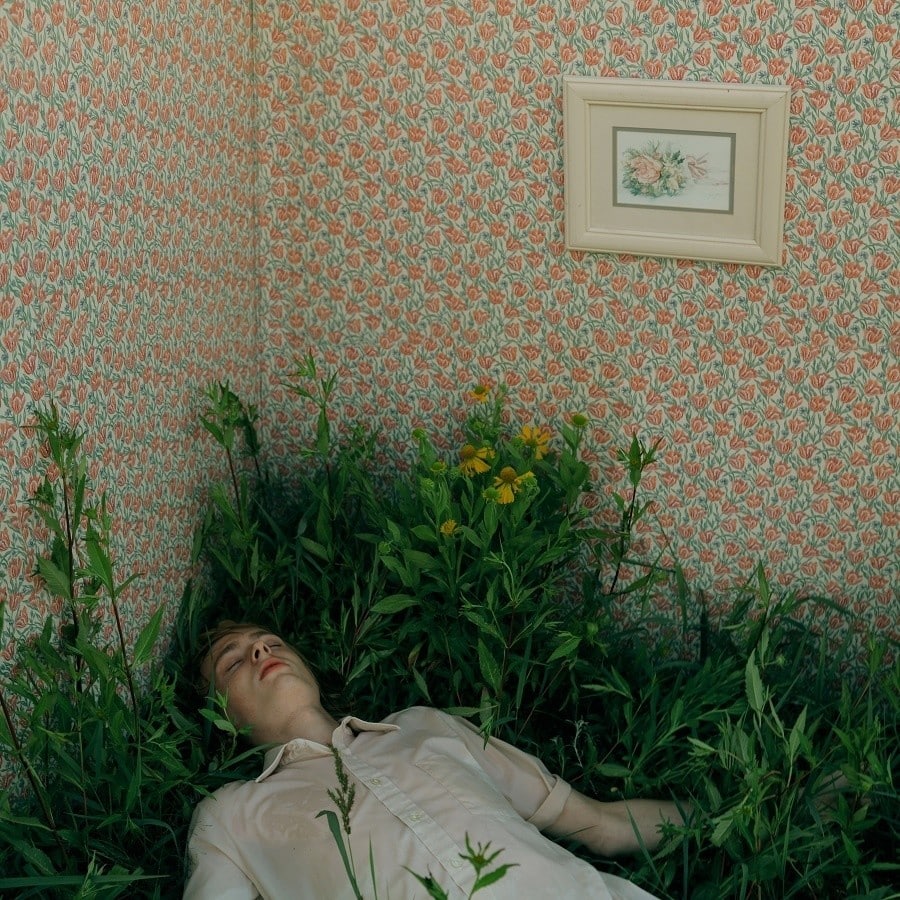 More photos for the Halloween season:
Halloween Candy Designed for Breakfast, Lunch and Dinner
Simas Lin's Spooky Photos of Vilnius At Night
The Internet's Cursed Images Are Creeping People Out on Twitter