Some people think that all it takes to get paid modeling gigs is a pretty face. In reality, jobs in modeling are hard to come by, so if you want to pursue modeling as a career, you have to be methodical in your approach. While it's important to have the right look to succeed as a model, you also need a variety of other skills, like networking, marketing yourself, and the dedication to get out there and be proactive about looking for paid modeling jobs.
If modeling is your dream job, you have to treat it like one. That means setting up a schedule and doing things every single day to further your career and help you land that first modeling job. Luckily, we're breaking down everything you need to know about applying for paid modeling opportunities, including how to put together the perfect model portfolio and how to find modeling gigs.
How To Start Looking For Modeling Jobs
When you're new to modeling, getting that first modeling job can feel overwhelming, if not impossible. But don't worry, because we'll give you the insider knowledge to help you land your first modeling job, so you'll be on your way to the pages of Vogue in no time.
While you may have a specific image that comes to mind when you think of a model, there are actually a wide variety of modeling categories that you could work in. Depending on your look and what your career aspirations are, you could choose to pursue in different categories like:
fitness modeling
glamour modeling
runway modeling
plus size modeling
editorial modeling
commercial modeling
Each of these modeling categories has specific requirements. For example, runway models need to not only have a strong walk and a repertoire of model poses, they also need to fit certain height, weight, and measurement criteria. Before you decide what category of modeling you want to pursue, assess your strengths as a model, so that you can pinpoint the ideal modeling jobs for you.
Now that you know about the different types of modeling jobs available, it's time to take a closer look at how you can start applying for paid modeling opportunities.
Get Booked for Paid Modeling Gigs Using a Standout Portfolio
A model portfolio is critical when you work in a creative industry like modeling (commonly referred to as a book in the fashion industry). While you're likely required to bring a physical book when meeting with potential clients, you also have a stake in developing an outstanding online modeling portfolio.
Since your portfolio is usually the first introduction to your work, it should be catchy and memorable enough to catch casting directors' attention. The modeling portfolio should show your versatility, but stay within a specific niche, like fitness or catalog modeling. A great online portfolio can help catapult you from an amateur to a professional paid model.
How To Prepare For Modeling Casting Calls
When you attend a casting call or go-see, make sure you're prepared. You'll want to bring your portfolio book and composite card just in case the casting director wants to see more examples of your work. Here are a few other tips to make sure your go-sees go well.
Dress Simply
Model casting directors want to see what you look like so they can see if you will represent their brand well. Bring all the attention to your face with a simple t-shirt and slim fitting pants.
Keep Your Makeup Natural
You'll probably want to wear some basic makeup like concealer, foundation and mascara, but limited makeup should only be used to enhance your natural features.
Do Your Hair
Whether that means simply brushing out your hair and wearing it down or tying it into a low ponytail, your hair should look clean and natural.
Arrive Early and Expect Delays
While it would be unprofessional for you to show up late, casting calls are often overbooked, resulting in delayed timelines. Be prepared to wait by bringing a bottle of water, a book, and even a phone charger.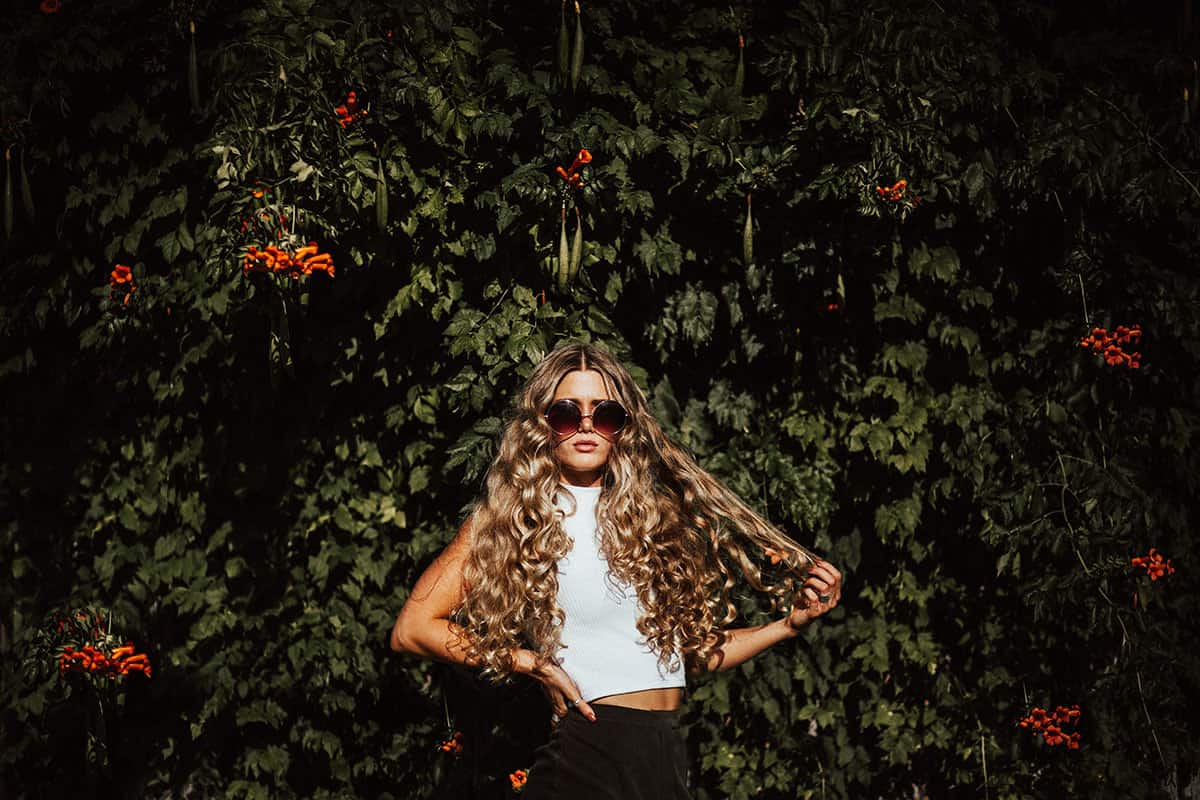 Where To Look For Local Modeling Opportunities
You can't just sit around and expect your dream modeling job to find you. As with any job, you have to put yourself out there and actually seek out and apply to opportunities in order to get hired. Here are a few of the places where you can start looking for modeling jobs.
Use Social Media To Get Modeling Jobs
Social media is a great way for aspiring models to connect with others in the fashion industry. Follow local designers and photographers on image-centered social media platforms like Instagram and Pinterest. These contacts may announce casting calls for modeling jobs on their social media feeds, to keep your eyes open for opportunities.
Facebook groups are also a good place to keep track of local modeling jobs. Most major cities have groups dedicated to posting casting calls for models. Join these groups, interact with posts, and post your own modeling photos so others know that you are open to collaboration opportunities.
Many photographers will also post casting calls for their projects. These may be paid modeling jobs or trade-for-print jobs, where you exchange your participation for prints that you can use in your modeling portfolio. This is a great option for models who are just starting out in the industry and need to get some experience to fill out their portfolio before applying for paid modeling jobs.
With the rising popularity of social media, casting agents and brands are now creating custom hashtags that they use to scout talent through user generated content. If you're posting a selfie on social media, use it as a modeling opportunity and make sure to tag the brands of everything you're wearing.
Major music festivals, fashion events, and local designers will sometimes run campaigns encouraging their customers to share photos of their products by offering paid modeling jobs to the winners. Take advantage of every opportunity that comes your way, because you never know what might end up leading to your next paid modeling job.
Like your online model portfolio, your social media posts should stay within your chosen niche while showcasing your versatility. For example, if you want to become an athletic model, the photos that you post should reflect that style so that potential employers can picture you modeling their products.
Another tip to keep in mind is that you should always post multiple photos when you're sharing images of your modeling shoots. Casting directors are looking to see that you are able to provide a variety of poses that show off your clothing in a positive light, so consider posting a carousel of three photos from each photoshoot.
Try Networking To Find Modeling Jobs
Attending fashion industry events is another way to increase your chances of being hired for your first paid modeling job. Like many industries, it's not always about what you know or what you can do, it's also about who you know.
Do your best to meet and talk to photographers, designers, and casting agents so that you can leverage their network or see if there are possible opportunities in their network. Before asking questions, demonstrate genuine interest and ask courteously and professionally. Avoid spending an entire evening talking about your modeling experience and career ambitions.
Don't underestimate who could end up being an invaluable connection further down the line. While that junior production assistant may currently have no influence, they could end up in charge, and you'll want to be remembered in a positive light. You could even make use of carefully timed restroom breaks to Google past projects so you're able to ask insightful questions.
Approach Businesses Directly for Paid Modeling Opportunities
This method may not work for everyone, but it is a great way to get your face out there. Cold calling means sending emails, making phone calls, or coming into businesses to solicit portfolios. You will be presenting your composite card portfolio, or design/advertising/photography portfolio, to any business. Bringing your composite card to the front office may be the extra leg up you need to nab local modeling gigs.
Follow up by email if you dropped a card at a modeling agency or business, thanking them for their time. Please remember to include your portfolio link, contact information, and a picture of yourself smiling in your signature. You can use virtual calls too. Submit your composite card and online portfolio website to casting and agencies via email and remember to follow up within a few days to check whether they received it.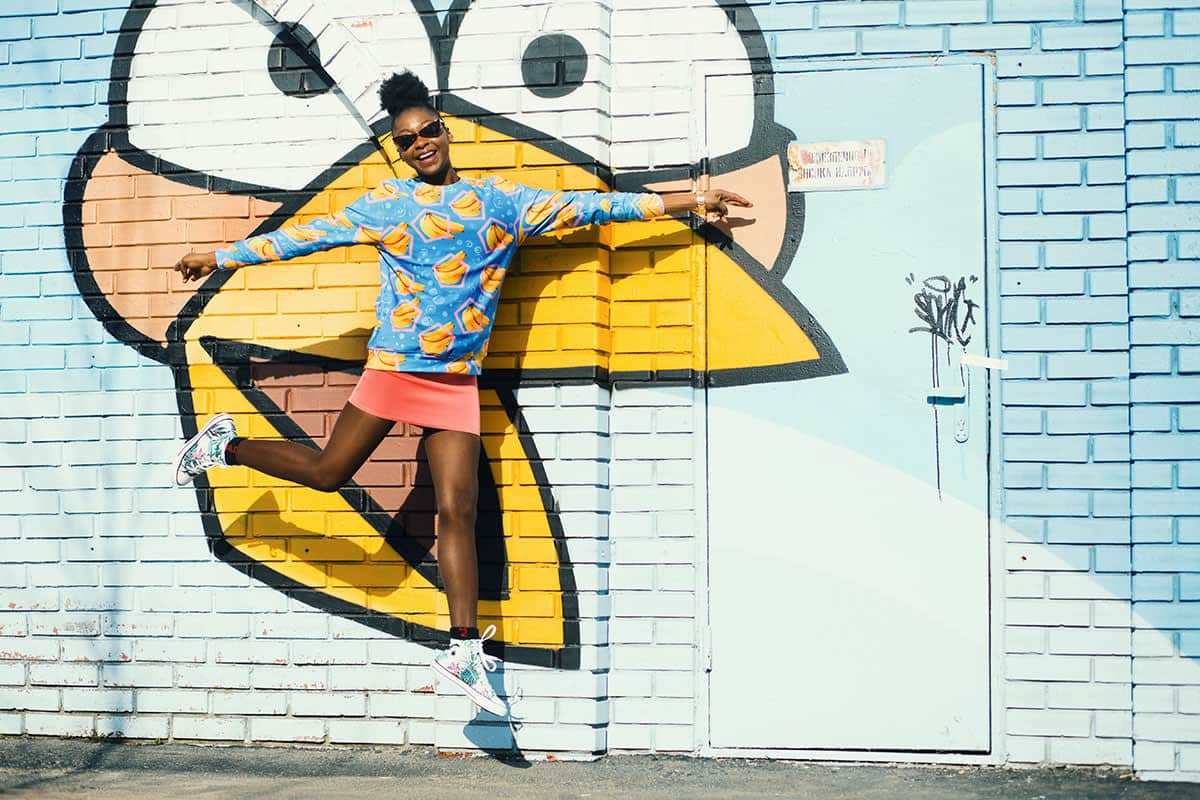 Types of Model Jobs
There are all different types of modeling, and which niche you pursue will depend on your look and your career goals. Here are a few popular niches for working models that you can use to narrow in on the type of modeling work you want to do.
Promotional Modeling Jobs
For entry-level modeling jobs, you may want to start out by becoming a brand ambassador, influencer, or promotional model. There is no correlation between social media following and payment for local modeling jobs. Many small and independent businesses want to use real people to represent their companies.
In addition to being an open gateway to career opportunities, you can also benefit from discounts and commissions through affiliate marketing. If you partner with brands you love, you'll get to wear their products for free and help a business you believe in while also getting paid.
You don't need a million followers to be a social media influencer, but you will want to get to know your target audience and grow your following. Social media models that want to work with businesses should have a relatively large and engaged audience because they are starting a campaign with you as the model.
Depending on your social media stats, you may have to work to create content that is engaging and highly shareable. Collaboration with up-and-coming photographers, hair and makeup artists, and designers will allow you to tag each other in your social media posts, thus increasing your reach.
When it comes to creating a social media profile, get inspired by others in the industry. Be sure to safeguard your social media account so that your information is protected.
Modeling Jobs for Kids
Child models may have some of the most limited opportunities, but they definitely have the most fun. Child models tend to find the most success with commercial and catalog work. Getting your child that first paid modeling job is actually easier than you think.
You should try to get your child signed with a reputable agency before you start looking for modeling jobs. Your child may be interviewed before being signed. You'll also need to provide a modeling portfolio for your child.
While you probably have a ton of adorable photos of your kid, try to use an objective eye and remember not to include photos with dirty or obscured faces so the casting director can see your child clearly. You should also keep the photo backgrounds simple so that they don't distract from your child.
If your child takes direction well and is able to stay positive through multiple clothing changes, you may want to look into modeling jobs for kids.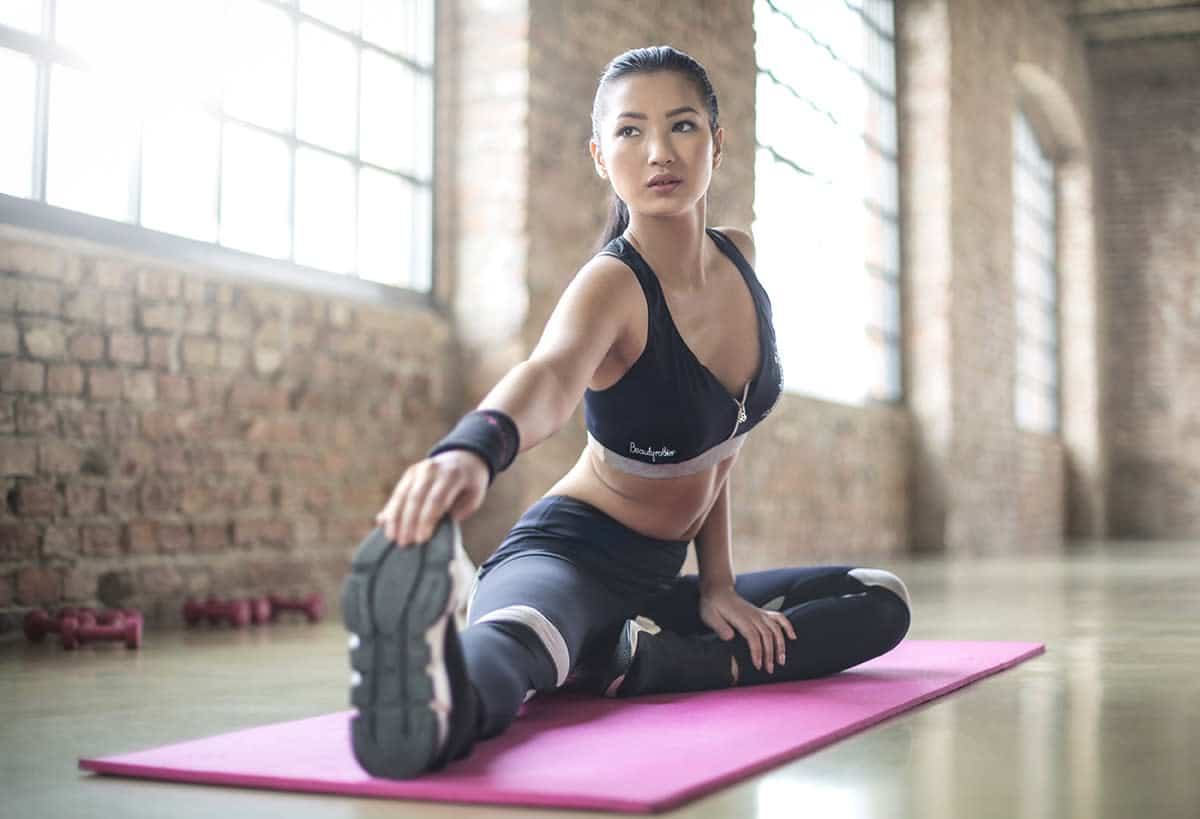 Fitness Modeling Jobs
One of the fastest-growing modeling niches is fitness modeling. There are many opportunities in the fitness world for finding paid modeling work. Fitness modeling opportunities include magazine covers, advertisements for supplements, and fitness fashion shows.
Aim for spokesmodel status with athletic wear, supplements, or even gym marketing campaigns to reap long lasting rewards. Many fitness modeling jobs are cast using open model calls or social media contests. Utilize your social media to its full potential by tagging brands in any photos of yourself or a specific product that you post.
Apply To Online Modeling Jobs
Don't let yourself be constrained in terms of the job you're seeking. There are plenty of ways to be a model that don't include walking the runway or starring in a cover shoot. Many online-only magazines have monthly casting calls where you can apply. They choose a theme and then utilize it in their photoshoot or portfolio, which allows them to be featured. Keep in mind that you may only be able to submit photos that have not yet been published elsewhere.
Photographers will team up with models for commercial shoots solely to sell those images as stock photography. This can be a profitable business arrangement, depending on the royalties set up. Make sure you either receive payment for your modeling work or a share of the profits when the photos are used.
If you know people in the industry like hairstylists, makeup artists, and photographers, you could coordinate a shoot that showcases all of your skills. If the photos turn out well, you can sell the concept to publications, who may cover the shoot or pay you to recreate it. It lets casting directors know that you are serious about modeling and that you care about making a good first impression.
Plus Size Modeling Jobs
With more and more well-known brands adding plus size clothing options to their lines, modeling opportunities for plus size models are becoming more common. Individual brands will often hold model search contests, so if there's a plus size brand that you love, make sure to connect with them on social media and keep your eyes peeled for model calls.
Every year, Canadian retailer Addition Elle runs a modeling competition in order to find a new face for the brand. Contests like this lead to heightened visibility and recognition. The winner will get a contract that includes a plus-size modeling job, wardrobe, and a cash prize.
Due to the recent boom in the industry, more and more agencies are signing plus size models. Designers are featuring these models on the runways during big fashion events, in ad campaigns, and online. Getting on an agency's roster can give you the inside track and get you into all of the local casting calls for plus size modeling jobs.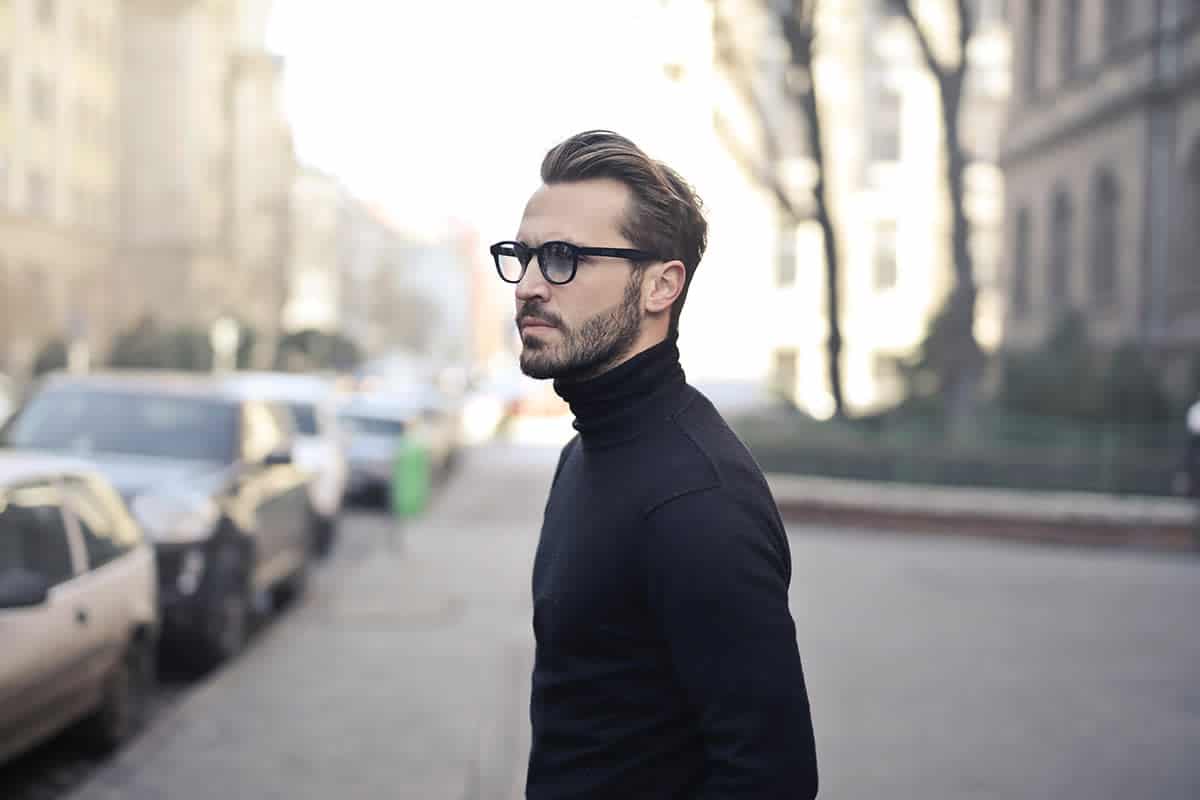 Magazine Modeling
Commercial and catalog modeling jobs can often be the most financially rewarding opportunities for a model. A model can make a few hundred dollars for smaller-scale catalog work, and in larger designer campaigns or large format catalogs, they could end up making thousands. Catalog modeling requirements are also the most diverse, since catalogs appeal to men and women of all ages and sizes, as well as children. Different demographics need to be modeled. Catalog work helps provide important tear sheets for your portfolio.
Although in the modern era of the internet, many retailers hold open casting calls online, the majority of commercial and catalog work is still cast through agencies. Make sure to always have a lawyer review any contracts before you sign them. Exclusivity may sound great, but it could limit your future success.
Print commercial work can even lead to television commercial work. Contracts with home shopping channels may not sound glamorous, but they offer regular paychecks and an opportunity to show your range.
Editorial modeling jobs may look very similar to commercial modeling jobs, but once you dig deeper, they vary greatly. Editorial jobs tend to have much stricter guidelines for their models. Editorial models usually have a very distinct and memorable look.
If you are just starting out in editorial modeling, you may choose to accept TFP jobs to build your portfolio. With enough work, you'll build a positive reputation in the industry, and photographers, casting directors, and brands will begin to ask for you by name.
How To Get Modeling Jobs Without an Agent Through Contests
You don't need a modeling agency to get a foot in the modeling industry. There are photography contests that allow you to submit modeling photos. Most photography contests have stricter requirements regarding subject matter or location, while some are more open to interpretation, so always read the fine print before you submit.
Before you apply to enter a contest, you should prepare a simple contract detailing the division of the prize money if your collaborative project ends up winning. Conducting photography contests can lead to future contracts, modeling jobs, and all kinds of exciting opportunities.
How To Become One of the Highest Paid Models
Becoming a successful model is about a lot more than just securing a paid modeling job. In reality, you'll need to balance a bunch of responsibilities outside of your modeling duties, like keeping track of casting calls and marketing yourself. These responsibilities add up quickly, which is why many models choose to bring in professional help.
When you work with a modeling agency, they'll be in charge of finding all the casting calls and sending invoices when your work is complete. In exchange for about twenty percent of your wages, they'll take care of all of the details so that you can focus on what you do best.
Some agencies have flexible contracts where you can continue to take on freelance modeling jobs, while others are stricter. In an ideal relationship between a model and an agency, the agent will advocate for the model. If you feel like your agency is not delivering, it may be time to renegotiate your contract or consider looking elsewhere.
Now that you're well versed on the basics of applying to paid modeling jobs, it's time to get out there and start your new career as a model. Remember to treat every modelling job as an opportunity to build relationships and boost your career, and keep updating your online portfolio as you go.