Let's face it: the Adobe brushes that Photoshop comes equipped with are great, but they just aren't going to cut it if you really want to take your creative business to the next level. Just think about it: the better your work is, the easier it will be to get clients with your portfolio. And that's where this we come in!
These Photoshop brushes will help you create gorgeous art that you can use to improve your online art portfolio, or design work you can feature in your online design portfolio. Being familiar with the latest and greatest Photoshop tools can be a great lure for new clients and potential employers looking to hire a Photoshop master.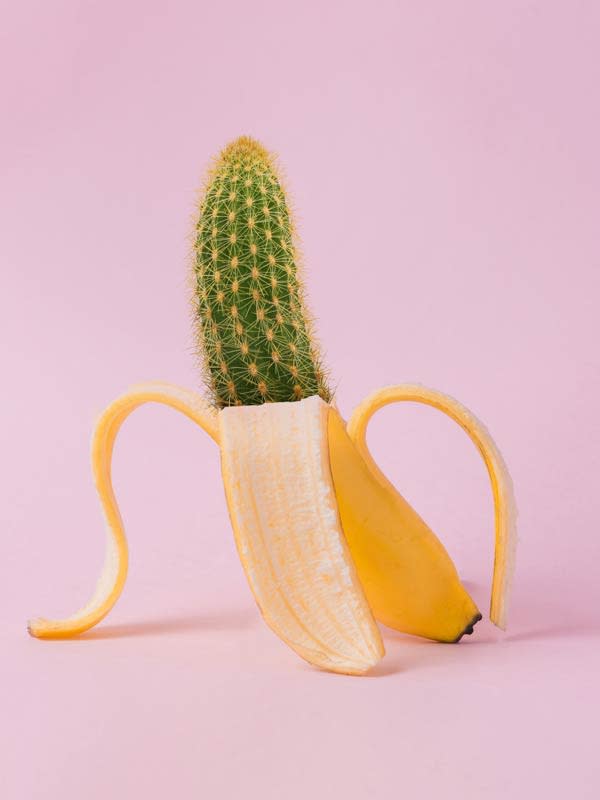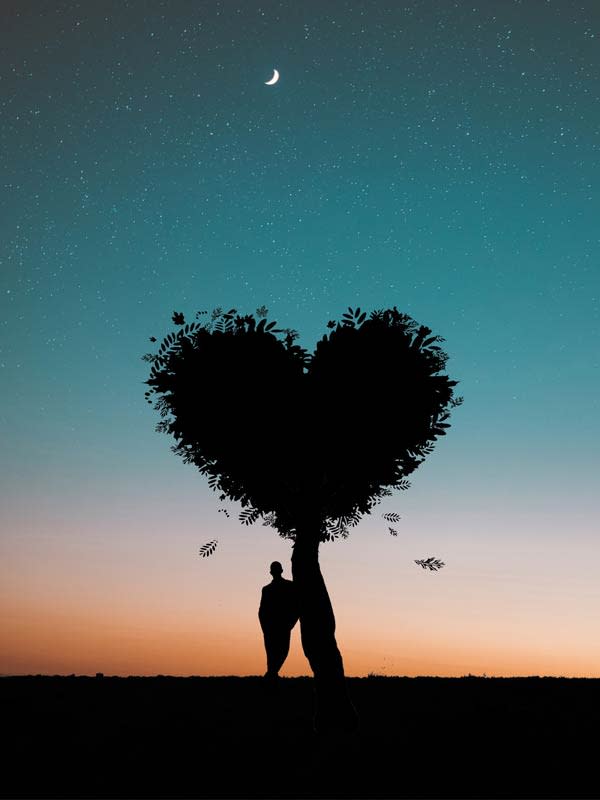 Before You Get Started…
Photoshop brushes come in all shapes and sizes, so it's important to consider what type of art or design work you will be making, as this will affect the brush texture you choose. For example, digital art that resembles traditional art mediums (i.e. pastel, acrylic paint, or pencil) will require much different brush effects than you would use for a comic book illustration or sleek poster design. With that in mind, we've broken down our favorite Adobe Photoshop brushes into categories, depending on the type of art you're looking to create.
Traditional Art Photoshop Brushes
This awesome brush set includes traditional brush effects like gouache, pencil, and conte, and is inspired by retro kid's books, making it a great option for children's book illustrators. There are 31 different Adobe Photoshop brushes in this set, which, at only $19, is a pretty good deal! If you choose to spring for the Deluxe option, the set will also include additional brush textures and a 60-minute webinar, pro tips, tutorials, and other goodies.
These Photoshop brushes are great for creating text-based work like invitations and greeting cards, or posters. If you want the calligraphy look without having to learn calligraphy, this brush set is for you.
This set of 30 brushes is called marble ink, but the brush effect it creates totally looks like those extremely popular acrylic pour paintings.
Watercolor Brushes for Photoshop
Get all of the traditional watercolor effects without having to actually learn how to watercolor with this set of Adobe brushes.
Nature Photoshop Brushes
Perfect for holiday-themed art and creating realistic wintery goodness, this bundle is great value, coming with 100 unique Photoshop brushes.
These Adobe Photoshop brushes are absolutely essential if you're going to be creating space artwork. Create otherworldly designs with 16 nebula Photoshop brushes.
Retro Print Brush Effects
The Photoshop brushes in this mega pack are designed specifically to add some antique charm to your creations. It includes brush effects that create the illusion of textured paper and old-fashioned print effects that mimic the printing processes of an older time. It also includes 10 video tutorials to help you learn the ins and outs of these Adobe brushes right away.
BEAT TONES Halftone Brushes for Photoshop
Halftone brush textures can be used for a range of art styles, from Roy Lichtenstein-esque comic book shading to a more gradual blend, which makes this brush set a diverse tool that will come in handy and save you tons of time! These Photoshop brushes include dot, line, and cross-hatch brushes, as well as halftone shaders for blending seamlessly. It also comes with two booklets explaining every brush effect in the set, two tutorial videos to help you get set up, and free updates whenever the developer adds new brushes to the set.
The brush effects in this bundle include 14 different brushes. The Photoshop brushes include fill brushes (to cover large surfaces with minimal time and effort), falloff brushes (to create a gradient stipple effect that clips to your shapes), and finetune brushes (for more detailed areas). It also comes with a guide to help you figure out the different brush textures available. Plus, for Adobe Illustrator users, this brush pack comes with an added bonus: not only do all 14 of the Photoshop brushes work with Illustrator, but there are actually 34 additional brushes included that are created exclusively for Illustrator.
If you really want to emulate that old-school photocopy aesthetic in your design work, you absolutely need this set of Adobe Photoshop Brushes. With 30 unique textures and seven brush effects, this brush kit is on-point when it comes to creating that specific gritty, retro texture that immediately conjures up images of an earlier time.
Craft Supply Brush Effects
Alex Dukal's Illustration Bundle for Photoshop
This brush set comes with some great brush effects for traditional media (like gesso, wet paint, and varnish) but let's be real: the truly exciting part of these Photoshop brushes is the Plasticine Lab, where you can create amazing sculptural work that's 100% digital! Adobe brushes in this bundle include tools that cut, scrape, push, and smooth in a way that imitates real Plasticine. These features make this bundle a fantastic option for stop-motion animators who want to create a more textural animation that brings viewers back to childhood craft time.
Create beautifully realistic gold-leaf texture with these amazing 28 brush effects. This bundle includes gold patterns, vector elements, ink splatters, inscriptions, and brush textures.
Grunge Brushes
This kit in entirely focused on providing brush effects that quickly and efficiently create texture using click and drag techniques, as opposed to the average texture brush where you need to click repeatedly to slowly build-up texture. Photoshop brushes in this bundle include textured strokes (good for text and line drawing), speckles, flicked paint, halftones, dry brush, scribble, and more. As well as those more extreme options, Brush Lab's Adobe brushes include what they refer to as subtle grunge brushes, allowing the user to just lightly texturize their work, resulting in an old-fashioned, slightly gritty quality.
True to the name, these Photoshop brushes are ideal for creating soft, convincingly realistic textures in your digital artwork. There are over 50 brushes in the pack, and, at only $5, you can't really go wrong with these Adobe brushes.
Free Photoshop Brushes
This sample pack of free brushes allows you to try out a bunch of different brushes in exchange for your e-mail address. Sample packs are awesome, especially when you're just starting out and may not know exactly what style you want to work in, but they can come in handy further along in your career as well. You may have a signature style of your own, but you always want to be able to work in a variety of styles in order to open up your options when it comes to freelance illustration.
AD Stippling Brushes for Photoshop
The brush effects in this collection are excellent at replicating vintage printing style, but the uses for these Photoshop brushes actually extend far beyond that as well. Use these stippling techniques to create high-quality, visually appealing technical illustrations and medical drawings that visually reference old science textbooks. You can even use their color dynamics brush effects to bring Impressionism to the 21st century through digital pointillism.
Halftones are great for comic book illustrators, as they resemble the old style of printing. Add some character to your work with these free Photoshop brushes.
If you thought Photoshop brushes could only be used to create digital art, you're in for a treat. The bokeh technique creates blurry round shapes that emphasize light; using this collection of free Photoshop brushes, you can add this effect to photos as well as your digital artwork.
Make beautiful, precise technical digital drawings using these free Photoshop brushes.
These free brushes can be used to quickly fill in sections with detailed imagery, making these Photoshop brushes great for cartography.
Get spooky with these realistic blood splatter brush effects.
Free Photoshop Brushes for Traditional Art Mediums
These Photoshop brushes were created by Aaron Griffin for his own conceptual, realistic yet painterly artwork, and he's made them available free of charge through his Deviant Art profile.
Yet another free selection of Adobe brushes is available through Creative Nerds in exchange for your e-mail address. These Photoshop brushes excel at recreating the effect of traditional acrylic paint.
This bunch of free Photoshop brushes focuses on brush effects that look like a variety of different types of paint, so you can achieve the appearance of multiple mediums without ever having to get your hands dirty.
These high-resolution Photoshop brushes enable users to add a distressed, bristly look to their digital artwork. This 12-pack has a lot to offer, and the brush effects look amazingly textured, even at close range.
Oil painting is known for taking a ton of time, effort, and ventilation. With these Photoshop brushes, you can get all of that quality oil paint effect without the drying time and health hazard.
Get painterly with these awesome free Photoshop brushes.
If you're a fan of the drippy look in painting, you absolutely have to have this collection of Photoshop brushes in your toolbox. Create the appearance of thick dripping paint without having to deal with the cleanup with these 14 Adobe brushes.
Get that recognizable spray paint effect in your digital artwork with these free Photoshop brushes from Creative Nerds. These Adobe brushes are super-high-resolution at 2500px, meaning you can scale your artwork without losing any quality. All it costs is your e-mail address.
For realistic watercolor effects that look gorgeous at any size, these Adobe brushes are the way to go. These brush effects resemble watercolor paint being added to wet paper, creating a beautiful blooming effect that works great for creating a soft but interesting background.
Creative Nerds is bringing it with their vast selection of free Photoshop brushes, and this watercolor brush set is no exception. This brush allows artists to recreate an authentic watercolor paint spray effect at a large scale.
A characteristic quality of spray paint is that identifiable drip that happens when you use a certain amount of paint or spray at a close vicinity. This set of free Photoshop brushes gets that detail, which lends itself to a edgier style.
Watercolor Splatters and Shapes
These 17 brush effects are perfect for creating abstract backgrounds that resemble traditional watercolors.
Get the appearance of brush splatters in a variety of mediums and consistency with these 15 Adobe brushes.
The brush textures in this set of free Photoshop brushes are designed based on an 8B Staedtler pencil, resulting in a natural feel.
With over 192 brush effects, this bunch of Photoshop brushes focuses on resembling ink, with options ranging from thick, full marks to scratchy thin strokes—and fountain pen nibs!
Photoshop Pencil Brush
This brush is perfect for getting that authentic pencil look…without the messy fingerprints! It works great for sketching out a first layer or creating a finished pencil drawing.
These Photoshop brushes offer an organic feeling through marks that resemble those of colored pencils. Get the handmade look with these free brushes.
Charcoal can be a super-fun material to experiment with, but with the traditional medium, there is absolutely no chance of walking away without being covered in dust. Luckily, this free brush behaves exactly like charcoal without any of the unfortunate mess.
This demo brush set from Brusheezy allows you to create an authentic charcoal experience, down to the specks of charcoal that surround brush strokes! The quality of these brush effects is an extremely rich, lush texture.
These Photoshop brushes look just like the markers kids use for coloring books, even going so far as to include worn-out markers and leaky pen liners. Get the look of all the utensils in your elementary school pencil box with this 12-pack of free Photoshop brushes.
Free Photoshop Brushes for Portraiture
For natural, wispy hair, these five free Photoshop brushes are the way to go. For even more variety, combine multiple brushes in layers.
These Adobe brushes offer a totally different effect than the last set, despite both being used to create the look of natural hair. These free brushes allow users to easily create ringlets, waves, and straight hair that falls in natural patterns, which makes this a great set to use for touching up photography as well as digital illustration.
These Photoshop brushes are ideal for retouching photos to tweak skin and makeup, using the 11 texture tools in this free set.
Deviant Art user eriikaa offers these 22 free Photoshop brushes that showcase a variety of dramatic eyelashes in different eye positions, so you can select which brush to use based on where your figure is looking.
Free Photoshop Brushes for Nature
Free Hi-Res Clouds Photoshop Brush Set 2
This set of 17 Photoshop brushes focuses on creating cloud imagery that can be scaled up without sacrificing the quality, due to the high resolution of the brushes. Achieve a variety of skies with this assortment of cloud Photoshop brushes.
Create beautiful snowy designs using this selection of 15 high quality snow brush effects. Combine multiple brushes from this pack for the most realistic snow effect.
This set of Photoshop brushes includes four brushes so you have complete control over the direction the rain falls. Use the motion blur filter to ramp up the realism in your rainy artwork.
These free Photoshop brushes are great for adding that flawless water detail to your digital artwork.
Create awesome lighting effects using these 18 free Photoshop brushes. At 2048 pixels, the art you create with these brush effects can be printed at a large scale without losing any of the quality.
Get a stunning night sky or galaxy effect with these six free brushes.
With these gorgeous free brushes, you can create anything from a smoking campfire to more ethereal smoke swirls.
These Photoshop brushes will really come in handy for landscape illustrators. This selection of brush effects includes grass, leaves and other landscape necessities.
The Adobe brushes in this bundle allows you to create gorgeous silhouettes of trees and bushes, perfect for moody nature scenery.
These 10 free Photoshop brushes provide a variety of realistic bunches of grass, making them ideal for quickly filling in grassy areas. Bonus tip from the creator: you can also use these brush effects for hair or animal fur!
If you want a set of Photoshop brushes that creates truly realistic nature scenery, you can't get any realer than this one: these free brushes were made from photographs of actual trees and grass.
This set of 12 Adobe brushes includes a bird on a tree, detailed feathers, and a formation of flying birds, among others.
Create realistic fiber texture with these free brushes.
Dust Particle Brushes
Add atmosphere to your work with these dust particle brushes.
These free brushes are good for creating teardrop patterns and illustrations.
Free Grunge Brushes
10 Free Subtle Grunge Brushes for Photoshop
These 10 free brushes create that sought-after distressed look that adds character to even the simplest of designs.
RetroSupply Photoshop Brush Sampler Pack
RetroSupply is big in the vintage grunge style of design; they're giving away this samples of free Photoshop brushes in exchange for your e-mail address.
Add a sharp edge to your designs with these broken-glass free brushes.
Scorched and Burned
Set imagination on fire with these burned Adobe brushes.
These Photoshop brushes can be used as a base for your design, or as a brush to add age to your work.
Run your designs through a time machine with these five Photoshop brushes.
These 15 free brushes resemble graph paper that's seen better days—a great way to add grungy texture to your design.
Add some trippy, grungy optical illusions to your work with this set of 20 grunge brushes.
These 20 grunge brushes will add texture and visual interest to your Photoshop creations.
Free Grunge Photoshop Brushes
This pack of 12 grunge brushes offers a variety of effects to give your work the distressed look.
Give your artwork that beat up look with these grunge brushes that look like a tank has driven right over your design.
Time to Upload Your Photoshop Creations to Your Online Portfolio!
Now that you've created a bunch of beautiful art or design work with your new Photoshop brushes, make sure to upload all your gorgeous pieces to your online portfolio, so potential clients and collaborators can marvel at your Photoshop mastery. Don't have an online portfolio website yet? Choose a website builder that helps you create a customized website in minutes. Make sure your portfolio includes a built-in blog, where you can keep your fans updated on your art creation and showcase behind-the-scenes moments from your studio, along with a built-in online store, so you can sell prints of your best work.
Want a head-turning art portfolio website? Curate your work and design your website exactly the way you want it. Start your free trial with Format today!
We can't wait to see what magic you create with these Photoshop brushes!
Want more awesome ways to create memorable work?
45 InDesign Tutorials For Stunning Designs
Our 11 Favorite Photoshop Alternatives
Become The Next Monet With These 11 Lovely Paint Programs