If you're interested in how to get into interior design, you probably have a lot of questions. What are the best schools? What are the different kinds of interior designs? What does it take to get started in becoming an interior designer? And what's the average interior designing salary?
A career in interior design is definitely an exciting one. If you're looking to find out how to become an interior designer, here are the important steps you'll need to take:
Understand the job of an interior designer.
Get started with your online portfolio.
Determine whether you want to attend interior design school
Look for an interior design college.
Compare interior design school.
Attain your BFA degree.
Discovering your niche and focus.
Research average interior designer salary.
Build your interior designer portfolio.
Get your interior design accreditation.
Sounds overwhelming? Don't worry. You've come to the right place. We'll share everything you need to know about becoming an interior designer. First up: how do they spend their days?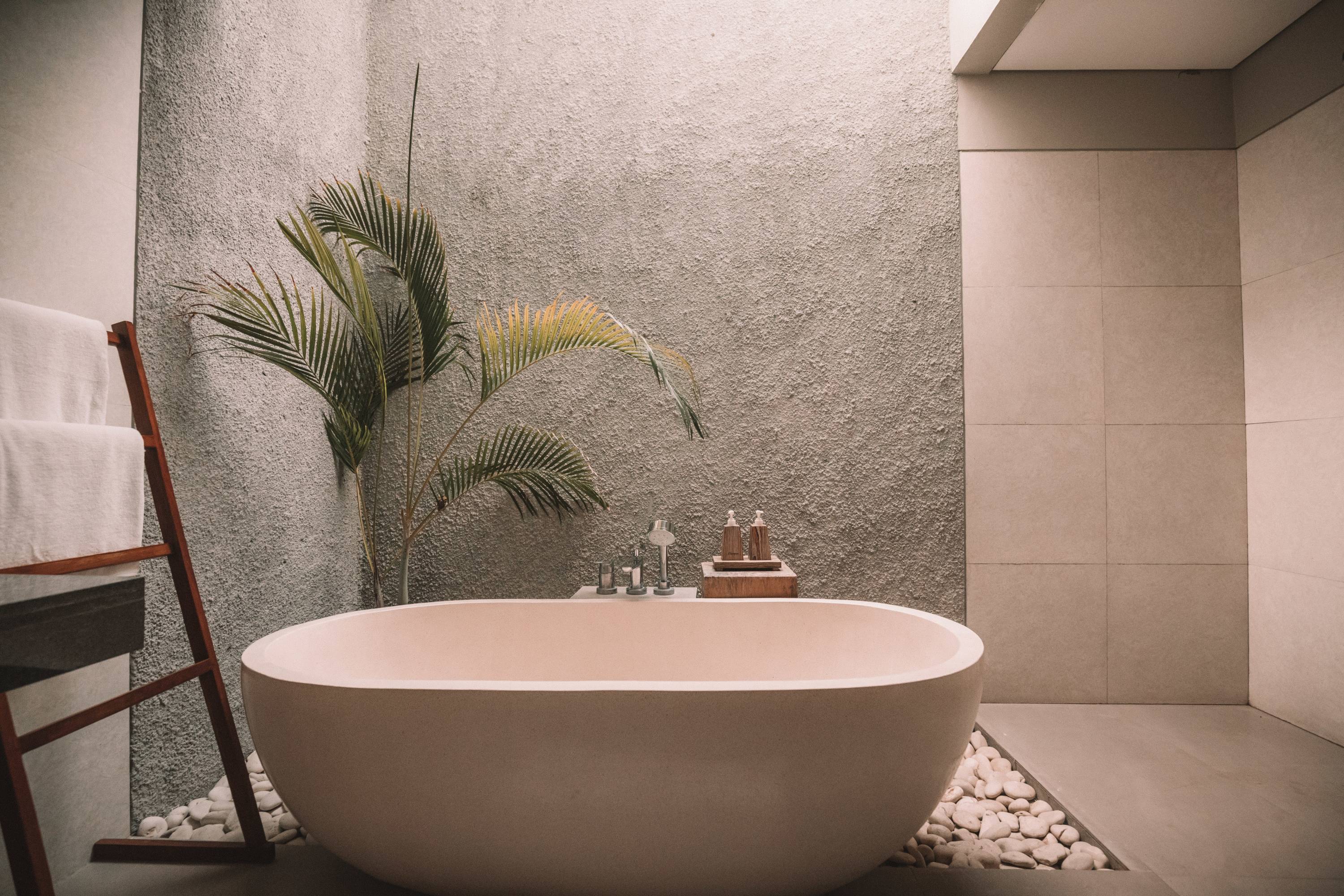 What Does an Interior Designer Do?
Interior design is the art of enhancing interiors. Interior designers take a space and make it more attractive, functional, and safe.
The job involves many different duties, including space planning and product research, coordinating with project stakeholders (home and business owners, contractors, stores) and establishing timelines, and finally overseeing construction and executing the design. Compared to most other jobs for creatives, a career as a career designer can offer more job stability and higher salary potential.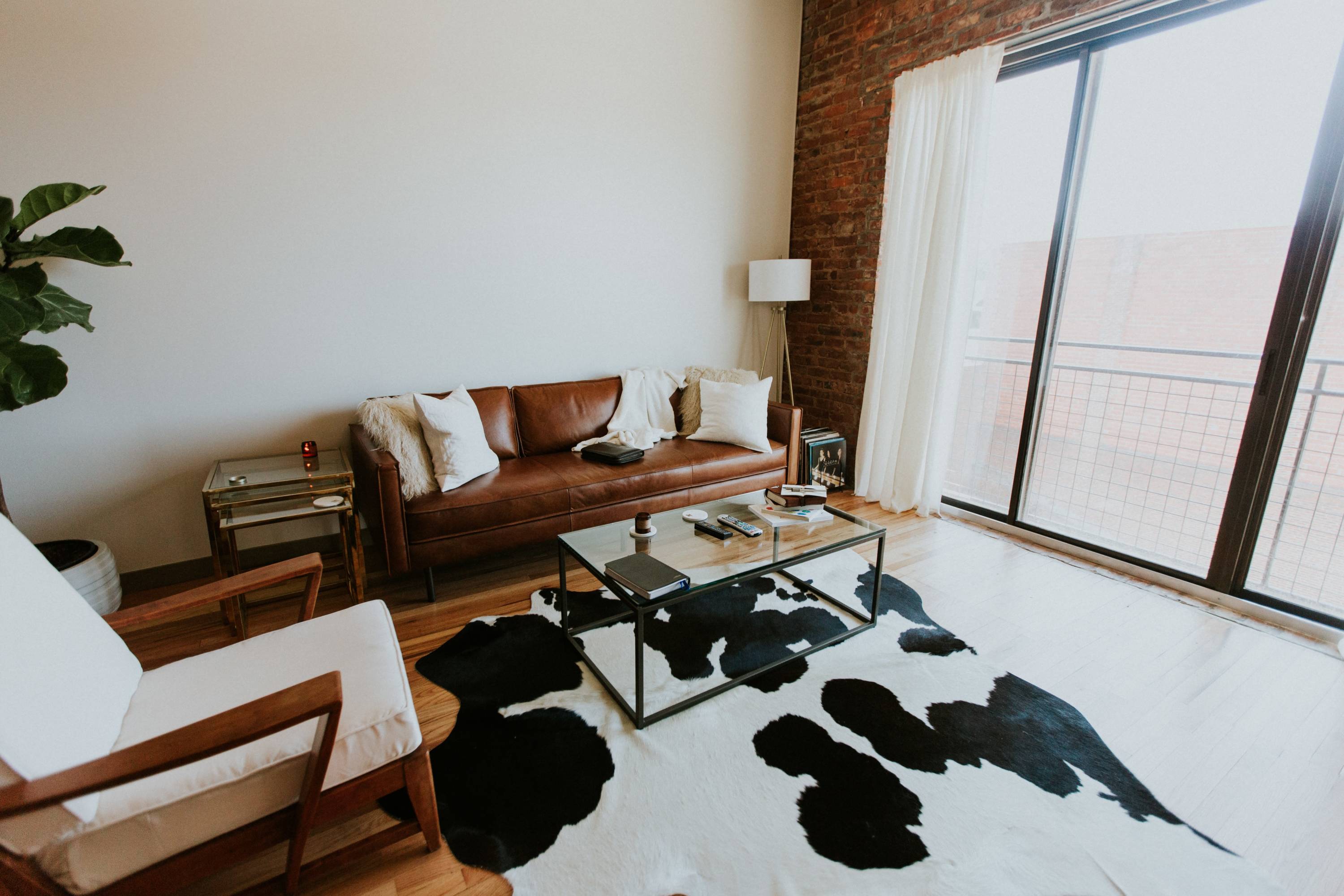 How Do I Get Started on Becoming an Interior Designer?
When you're starting to pursue an interior design career, a great first step is to make sure your online design portfolio is up-to-date. It will enable you to wow school admittance committees and prospective clients alike.
In addition, once you get into interior design school or start landing interior designer jobs, don't forget to update your portfolio with all the fresh info. Each project you have under your belt will help show off your expertise and establish your reputation as a professional—and land you more clients.
Do I Need to Attend Interior Design School?
Short answer: no. You don't necessarily need to attend interior design school. Since its such a diverse field, it's possible to find interior designer jobs that don't require a degree.
However, it is a very good idea to get some training in the field, for several reasons. At the very least, you might want to look into taking courses online that can familiarize yourself with the concepts that interior designers need to know. Here are some things to consider:
A Bachelor's Degree May Be Required
First of all, if you want to get involved with an interior design firm (as opposed to striking out on your own), most firms want designers who have at least a bachelor's degree.
Your Area May Require a Specific Degree
In addition, some states require you to pass a licensing exam before you're allowed to use the title of an interior designer. And, in some other states, you can't do any interior design work at all without a license.
Before you can take a licensing exam such as the National Council for Interior Design Qualification exam, you need to have a combination of education and experience. Typically, you need at least a bachelor's degree and two years of on-the-job training.
So the best option is to choose a good school and take a program that focuses specifically on interior design.
Interior Designers Need Knowledge on a Range of Topics
While you may have great design instincts or experience in other design fields, if you've never spent time studying interior design, it's unlikely that you know all the ins and outs of the profession. For example, interior designers have to be aware of building codes, inspection regulations, and universal accessibility standards.
If all this sounds like too much for you, you may want to consider becoming an interior decorator instead. Interior decorators focus on aesthetics and furnishing a space, but don't do any designing. There are many interior decorating courses that can offer you a certificate or diploma in a fraction of the time it takes for aspiring designers to become interior designers.
Interior Design Programs Can Offer Career Support
Keep in mind that most colleges can offer a lot of support when it comes to finding jobs. That support can make it much easier to launch your career once you finish school.
Through your coursework, you'll be able to start building your portfolio. The program may involve an internship component that will give you some experience and help you start making contacts in the industry.
Ready to build an interior design portfolio website that captures clients' attention? From gorgeous themes to a built-in blogging tool, we've got interior designers covered. Start your free trial with Format today!
What Should I Look For in an Interior Design College?
Try to find a school with interior design-specific accreditation, such as from the Council for Interior Design Accreditation. This ensures the school has a quality program that will be recognized by potential employers.
Another thing to look for in these industry-specific colleges is employment rates. Many schools that are successful in placing students in design-related jobs will promote that fact. The school's website may tell you the percentage of its graduates that end up in a career as interior designers or of related jobs. This can give you a better idea of which colleges excel at preparing students for the job field and giving them support in finding work. Here are some other questions to ask while researching schools:
What Sort of Interior Design Course Curriculum Do They Offer?
Read up on the interior design curriculums at various schools. It will give you a better idea of how much time the program will devote to different areas in the field. This will help you choose one that suits your career goals. Do you plan on working on commercial or residential projects? Do you plan on working independently or as part of a firm? These questions should help you find a program that is right for you.
What are Their Portfolio Requirements?
Look at the school's portfolio requirements. Depending on your past experiences in design, some schools have portfolio requirements you may find difficult to meet. So make sure you look into all the requirements well before the deadlines as you may need to spruce up your design portfolio in order to meet them.
Do They Offer Bachelor's Degrees?
Since a bachelor's degree is often the minimum requirement for design firms and becoming a licensed interior designer, focus on schools that offer degrees in interior design. While you could save time and money by taking a shorter interior design course that only offers a diploma or other certificate, you'll find it won't carry nearly as much weight in the industry as a degree.
What are Some of the Best Interior Design Schools?
There are many interior design schools to choose from. Here are just a few that are worth taking a closer look at. These schools were selected because they consistently sit near the top of various interior design school rankings. Those rankings are based on surveys that ask design professionals which schools best prepare students for an interior designer career.
This well-respected university focuses exclusively on interior design. It offers a well-balanced curriculum for its BFA in interior design program. The program mixes the liberal arts with professionally-focused courses that will prepare students to kick start their careers.
Savannah College tops many lists of the best interior design schools. Its curriculum focuses almost entirely on art and design. Students in the BFA in interior design program gain experience through six different interior design studio courses. This school is also known for the strength of its industry and alumni networks.
This the first school in the United States to offer programs in interior design following its founding in 1906. It puts special focus on collaborative work, so its program students work together and sometimes alongside students in other programs. This collaboration mirrors how interior designers have to work with professionals from other disciplines, so it helps give students the communication skills they'll need.
Here are a few more of the best interior design schools worth investigating:
What Does an Interior Design Degree Entail?
First of all, it depends on what type of degree we're talking about. When it comes to this field, the vast majority of schools offer a Bachelor of Fine Arts degree (BFA). However, some schools offer a Bachelor of Science degree (BS).
BFA in interior design programs aim to provide students with a well-rounded education that includes some general education courses. In contrast, BS programs put more focus on the subject matter, with fewer options for general courses.
Also, since the subject is such a multifaceted field, you can expect that your degree program will cover a wide range of topics, like historical design, art, culture, modern architecture, color theory, design theory, and environmental psychology.
There will also be a range of courses to provide students with the necessary technical skills to become an interior designer. Some examples are classes that focus on mathematics, drafting, construction documents, visual concepts, and building systems.
Most programs also involve classes focused on the business aspects of the job such as presentation techniques, legal issues, marketing, and branding. Next, the program may involve an internship or a capstone project where students have to apply everything they've learned to complete an interior design project and present their work to an audience.
What Kinds of Interior Design Jobs are Out There?
There are many different avenues you can explore when it comes to your interior design career. For instance, interior designers can be independent or work for companies such as design firms or home and office builders. Interior designers can specialize in areas such as residential, commercial, or restoration and preservation.
In each of these areas, there are many niches that interior designers can focus on.
Residential interior designers could specialize in areas such as kitchen design, bathroom design, or accessibility design.
Commercial interior designers work in spaces such as offices, restaurants, and hotels. Areas they could specialize in include healthcare facilities or governmental buildings.
Restoration interior designers work with historical spaces. These jobs require specialized knowledge of preservation practices and ways to maintain a building's historic designation. The spaces they work on can range from historic homes or landmarks to museums.
What is the Average Interior Designer Salary?
According to the Bureau of Labor Statistics, the average interior designer salary in 2017 was about $51,000, which equates to almost $25 an hour. The highest-paid 10 percent of interior designers earned over $93,000 and the lowest-paid 10 percent made less than about $27,000. In 2019, the average salary for an interior designer was $56,040, which is a 9.88% increase in interior designer salaries.
Similar to other industries, the salary of interior designer can differ based on location, level of experience, and the type of design they specialize in. The job outlook for interior designers is projected at 4% from 2018 to 2028. With an average growth rate of all occupations at 5%, career for interior designers is almost as fast as average.
What Should I Include in My Interior Design Portfolio?
If you don't have one just yet, no worries—just find a website builder that has some beautiful templates that match the aesthetic you're going for with your interior design work. There are many options out there that offer free trials, so you can see which one is the right fit for you. The best part about using a website builder is their user-friendliness, you won't need to spend time building codes and focus on what matters to you most—your creative designs! Here are some things to consider when building your interior designer portfolio:
Getting My Interior Design Accreditation
If you're still thinking about how to become an interior designer, many people will also consider a design qualification after their studies to make their portfolio stand out in the crowd. It helps to provide official approval for the abilities and skills of a designer.
For people who are pursuing a career as an interior designer, you may consider taking the National Council for Interior Design Exam to get certified. While the NCIDQ exam is not mandatory (depending on the area you are living in), people may choose to take the exam to help designers differentiate their skill sets.
To pass the NCIDQ exam, there is a total of 3 sections⁠—fundamentals, professional, and practicum. In the fundamentals section of the NCIDQ examination, you are required to complete the IDFX multiple-choice exam. This section is mainly for those who have not completed their work experience and are recent graduates or in the last year of their program.
The professional section is the IDPX multiple-choice exam, which is available for those who have completed their education and required years of work experience. Finally, designers will need to complete the PRAC interactive exam. This computerized exam will use case studies to test interior designers on their abilities and design knowledge.
How Should I Start my Career to Become an Interior Designer?
As we outlined above, one of the ways to kickstart your career is by enrolling in school and courses that are designed for interior designs. However, beyond education, there are skillsets and other important characteristics that can help.
Start becoming more familiar with design concepts, textures, and colors. An important skillset that designers have is their attention to detail and creative eye. To ensure you're on top of the market, stay updated with trends happening in the industry and also around the world. Trends and new technology from other disciplines could inspire new designs and creations. Be familiar with the seven elements of interior design-form, color, texture, space, pattern, light, and line.
Another way to get started is by taking on pro bono projects and internships. Put your skills and education by finding jobs in the market that are perfect for new graduates or current students. You'll be able to learn from other designers and gain real-world insights and experience.
How do I Become a Self-Employed Interior Designer?
Self-employment is extremely popular for people today, and that's no different from interior designers. If you're looking for creative freedom and choosing your clients, then self-employment is perfect for you. However, there are a number of challenges to it. One of the toughest parts of being self-employed will be sourcing clients.
Make sure your portfolio stands out. You want to create an online portfolio website that can showcase your creativity and work as a designer. If you're able to, pro bono projects are a great way to add jobs to your portfolio and also make connections with people. Networking is extremely important in the industry, you want to leverage your time on jobs to get familiar with other designers, architectures, or shop owners to build a vendor list for yourself.
Don't forget to connect with past clients or connections you may have interacted with in previous jobs. You can also reach out to a designer you may have worked with in the past or from school to collaborate together. Lastly, look into job boards and specialist sites to see if there are listings for a designer. You'll be surprised by the jobs your can find!
Ready to become an interior designer? You've got all the tools you need to get started on an exciting new design career path. Here's to finding your first interior design job!
Want more on what it takes to pursue your dream career?
Well-Designed Career Advice for Design Graduates
10 Things You Need to Do After Design School