Build your professional portfolio website in minutes. Start your free 14-day trial today, no credit card required.
Every photographer has fond memories of disposable cameras. Whether it was some weird project you had to do in first-year art school, the "I only shoot film" phase that most of us go through, or childhood memories, we've all got a soft spot for those crappy plastic junk boxes that only work 50% of the time.
When I started reviewing disposable cameras for this article, I was somehow simultaneously ecstatic and terrified. I got the opportunity to make work with the most basic nostalgic cameras available, but I also had to publish the results of the work I made with those single-use cameras. I tried my best to get as much range as I could: subject matter, weather conditions, locations, situations, Indoor, outdoor, portrait, landscape, sunlight, low light, and no light. I tested it all and as expected, about 50% of the photographs turned out entirely useless.
Even though I won't be ditching my gear and going all disposable any time soon, I had a great time shooting this piece. I hope that you're inspired to spend the $10-20 for one of these cameras because the experience is well worth it. It might even make you a better photographer when you go back to your camera of choice.
I reviewed six disposable cameras in total, and ranked their build quality, shoot feeling and value. To show you true results, the photos taken with these cameras were not edited or cropped. After examining each option, it was pretty clear which was the best single-use camera and which was the worst. One was really really bad, perhaps the worst disposable camera. Let's start with that one.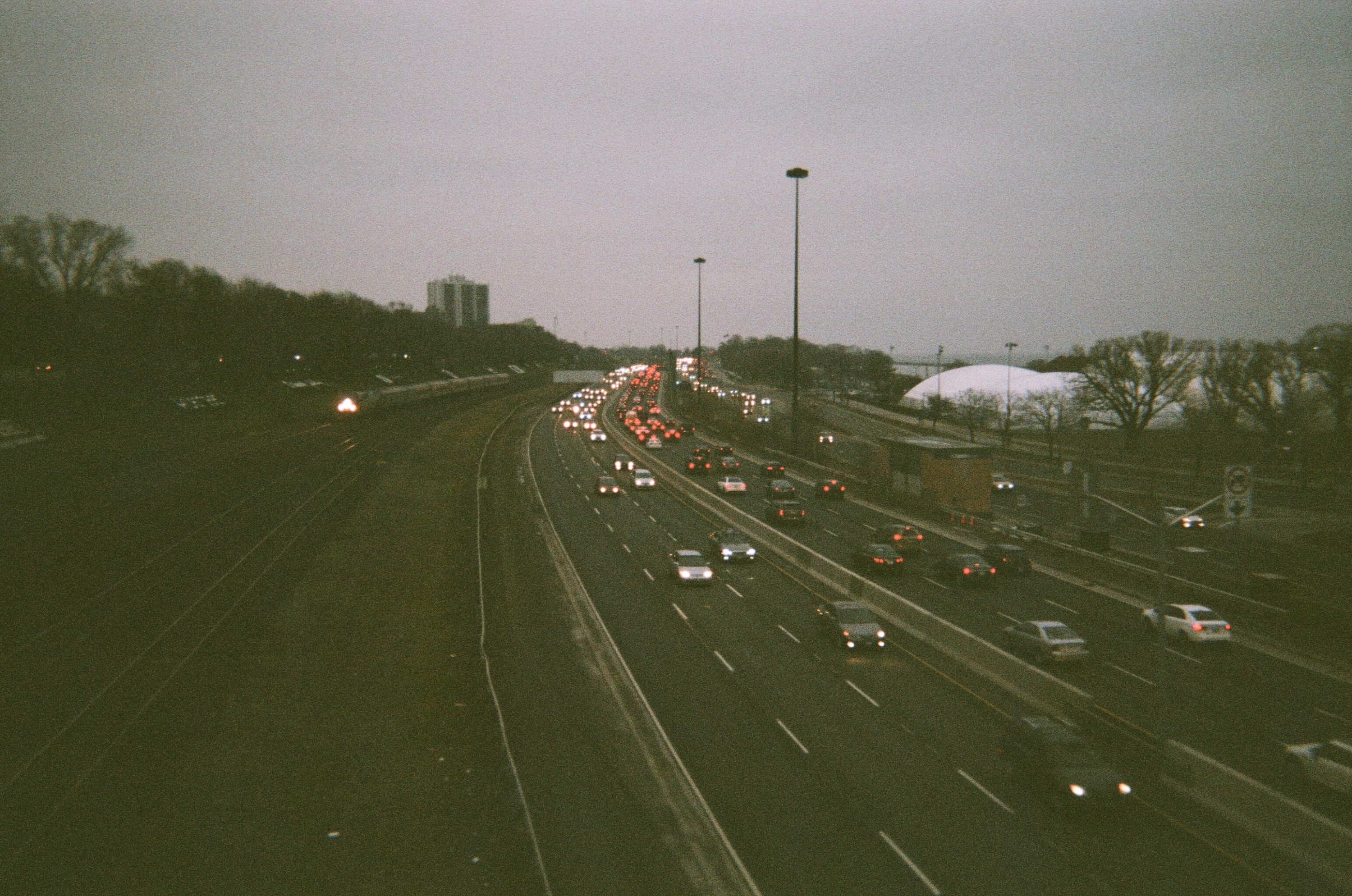 Worst Disposable Camera Imaginable Never Buy Ever
Fujifilm One Time Use 35mm Camera With Flash
Price: $9
Build Quality: Solid, hard edges
Feeling While Shooting: Satisfying click, good flash button
Problem: ISO was too high, couldn't even get good exposures on overcast day
Star Rating: ⭐
I bought this disposable camera when the weather was extremely overcast. This was bad luck for the 35mm Fujifilm disposable camera and its pre-loaded with Superia X-TRA 400 film. The images, even with the flash, were super muddy. Although I have a feeling that this disposable camera could be great for bright sunny days, photographers can't rely on the weather to make your photos look great. I want to be carrying something that will help me out when the sun won't. Furthermore, it should be easy to take photos on overcast days because of the soft diffused light. It was pretty disappointing that this camera couldn't get a good photo using a flash on a cloudy day. Despite the Superia X-TRA 400 film, the pictures were not as expected.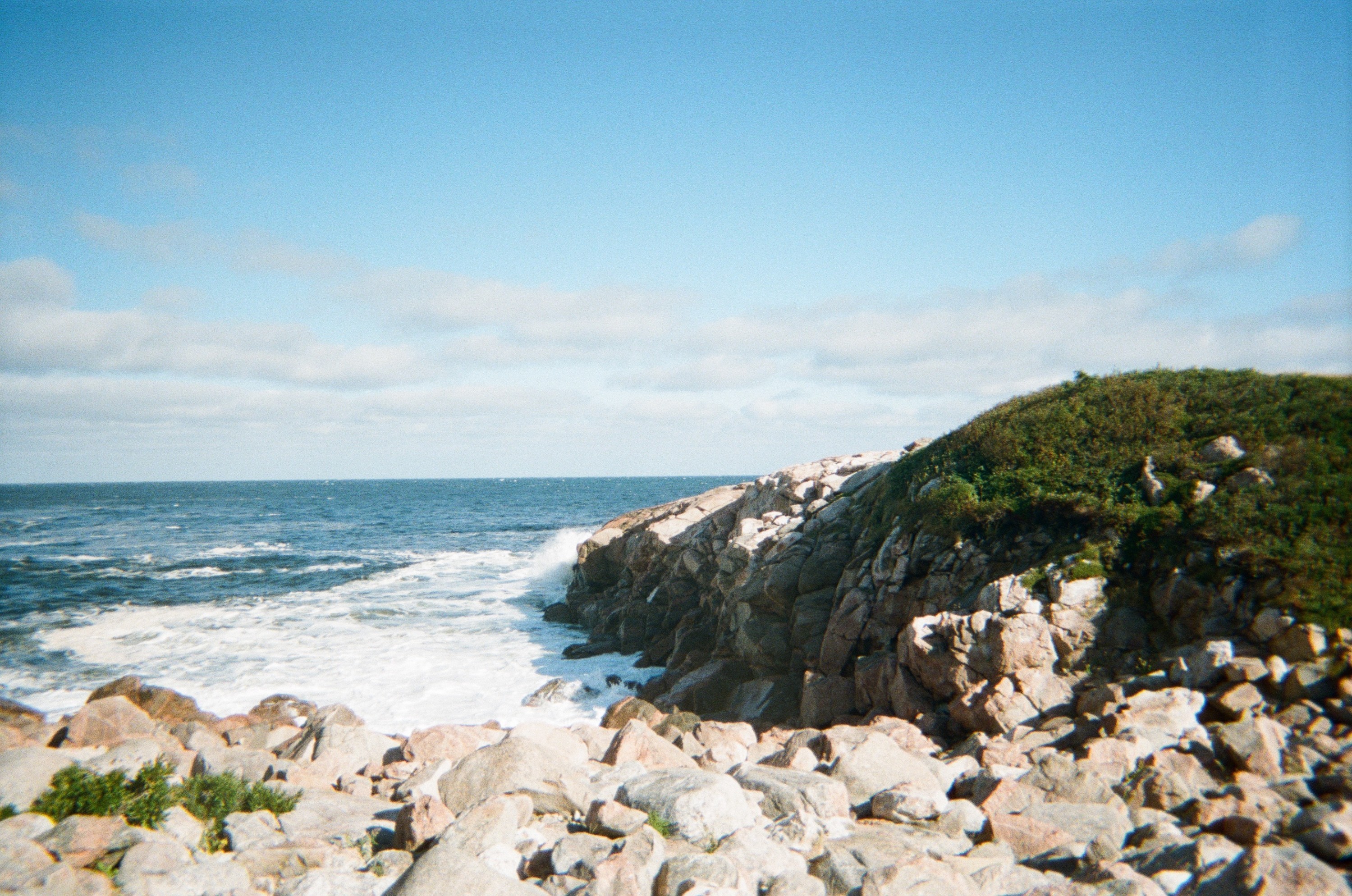 Recommended For First Time Shooters
Quiflash 35mm Camera With Flash
Price: $2.50 on sale ($8 regular)
First Impression: Cheap camera = bad results
Build Quality: Cheap plastic, hard edges
Feeling While Shooting: I was worried the shutter button would break and it has an annoying flash button
Bonuses: Good price, strong flash
Shortcomings: All images came out soft, nothing was totally in focus
Star Rating: ⭐ ⭐
I did not have high hopes for this disposable camera, but I have to say it performed better than I expected. That being said, there were some significant issues. First off, I couldn't find a sharp photo on the roll. On a fixed lens camera, this is huge. If I have no control over what my lens is doing and all of my photos are coming out soft, I need a new lens. If that's happening on a fixed lens camera, I need a new camera.
The camera did have some redeeming qualities though. The colors came out great, exposures were good. I used this camera in daylight, overcast and low light settings and I got well-lit photos from every scenario. The flash was powerful enough to bring out subjects at night and fill in when backlit. I was really happy with the range of results from the times I used the flash.
My overall hope is that I got a camera with a bad lens and this is actually a great camera, but I wouldn't feel confident buying it again to shoot something important. Definitely worth the buy if you're looking to try out a disposable camera—it's affordable enough that you could buy five of them with a twenty and still have money for lunch.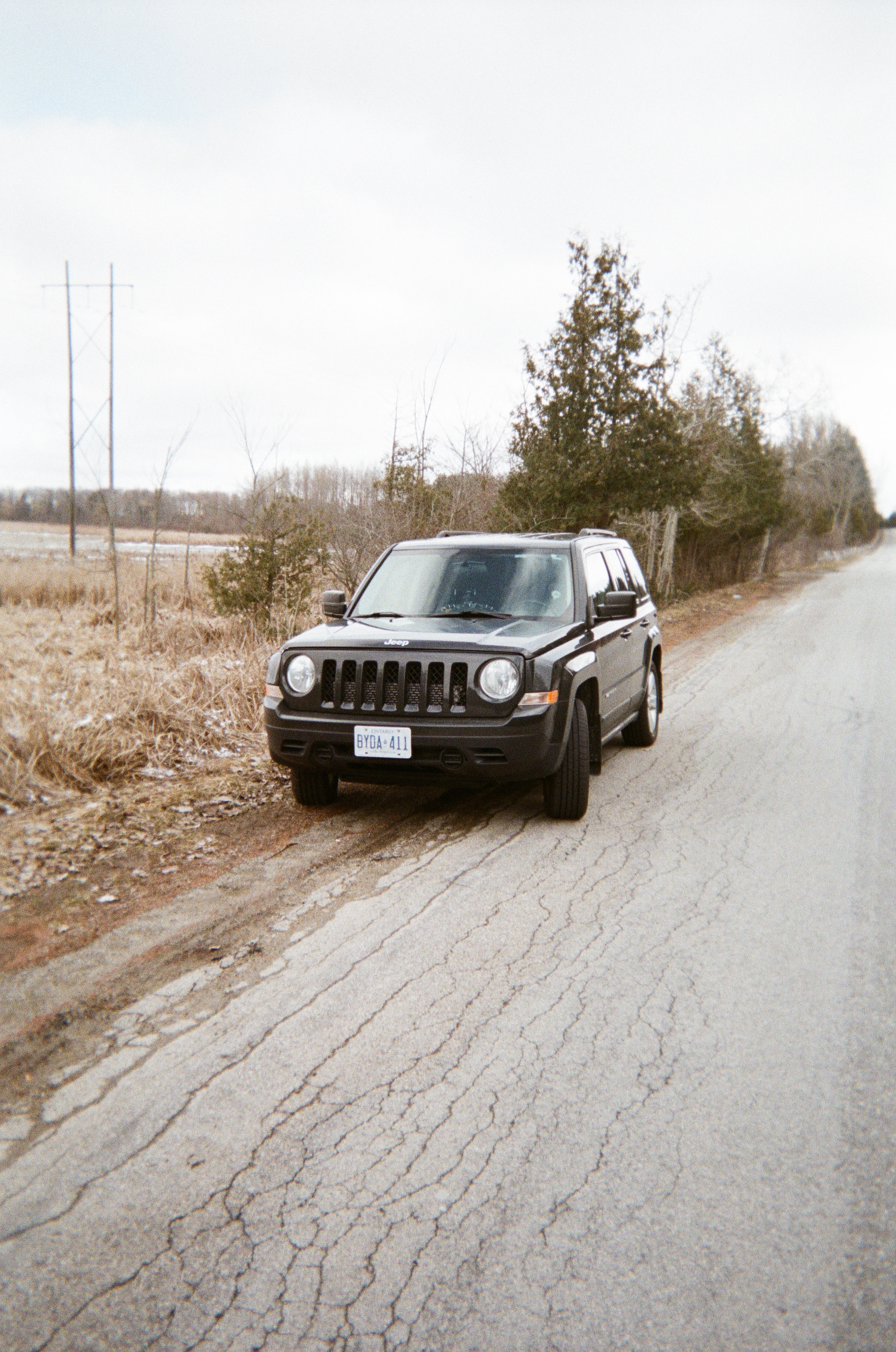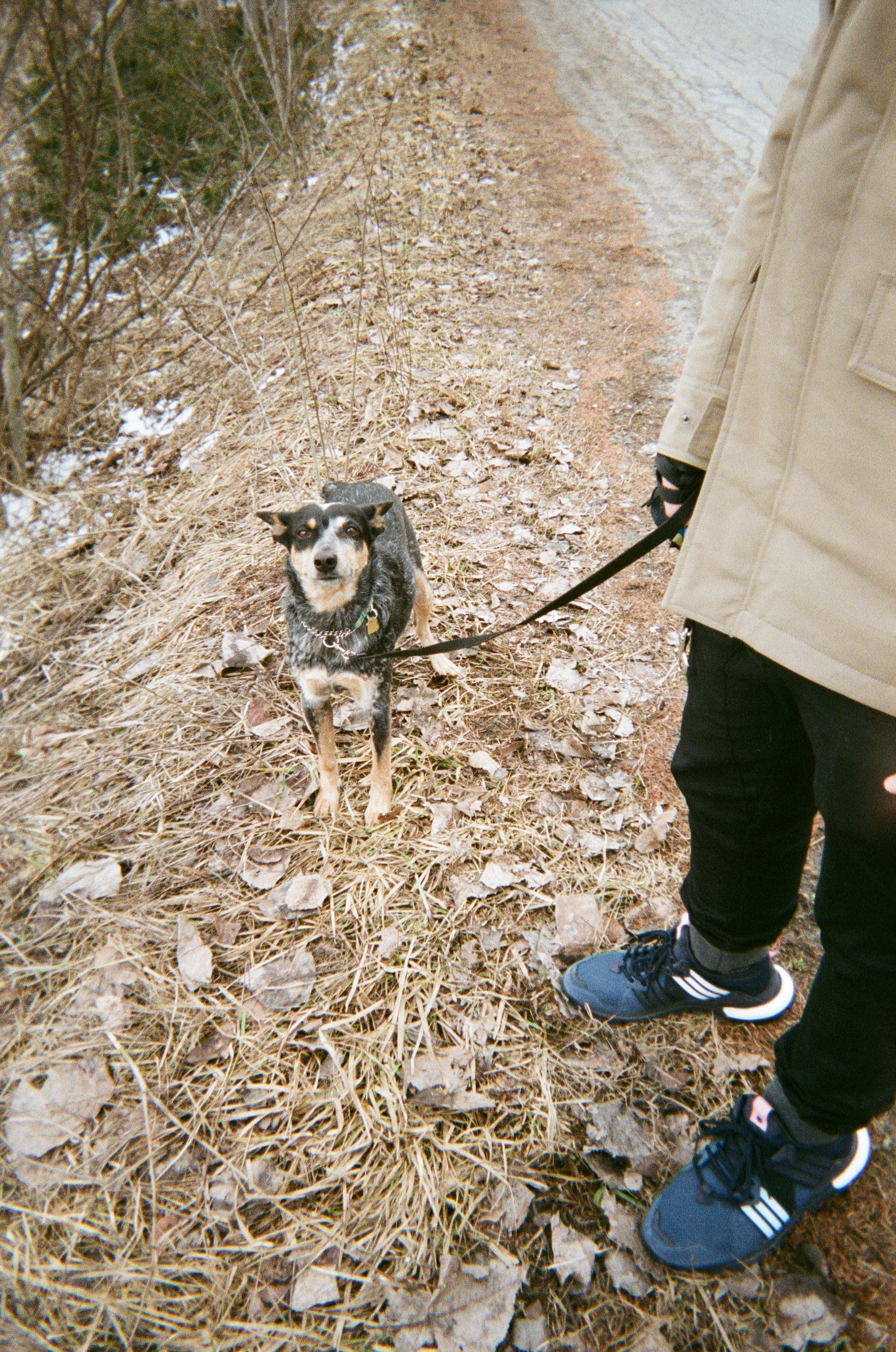 Must-Try For the Experienced Photographer
Fuji Fujifilm Quick Snap Outdoor 35mm Single Use Camera
Price: $19
First Impression: No flash—these pictures will suck
Build Quality: Smooth edges, solid build, compact
Feeling While Shooting: Holds nicely, satisfying shutter, easy to keep in my pocket
Star Rating: ⭐ ⭐ ⭐
I bought this Fujifilm disposable camera with the full intention of bashing it. In all honesty, I was prepared for these photos to be garbage but I was pleasantly surprised with the results. After the crash and burn that was the Fujifilm 400 and its weak flash, a Fujifilm camera with no flash was the last thing I wanted. One of the most important parts of a disposable camera is that tiny flash for fill, help in low light and save your ass when you have no ability to change your settings.
However, the photos turned out great! I got good color contrast, great overcast photos and though direct sun did make my exposures a little hot, there was nothing blown out due to the lower film speed. The cooler colorcast on all of the images reminded me why I pretty much exclusively shot Fujifilm all through school and I must say, I would definitely buy this camera again. But—and this is an important "but"—I got lucky. I got a bunch of bright but overcast days, wasn't shooting anything too late in the day and didn't have to deal with anything backlit.
Would I recommend this camera? Yes. Would I recommend this camera to a beginner or someone who wants to be able to shoot in any condition? Definitely not. You really need to know what you're working with, understand your lighting conditions and pray you never have to use this camera on a clear day in mid-July.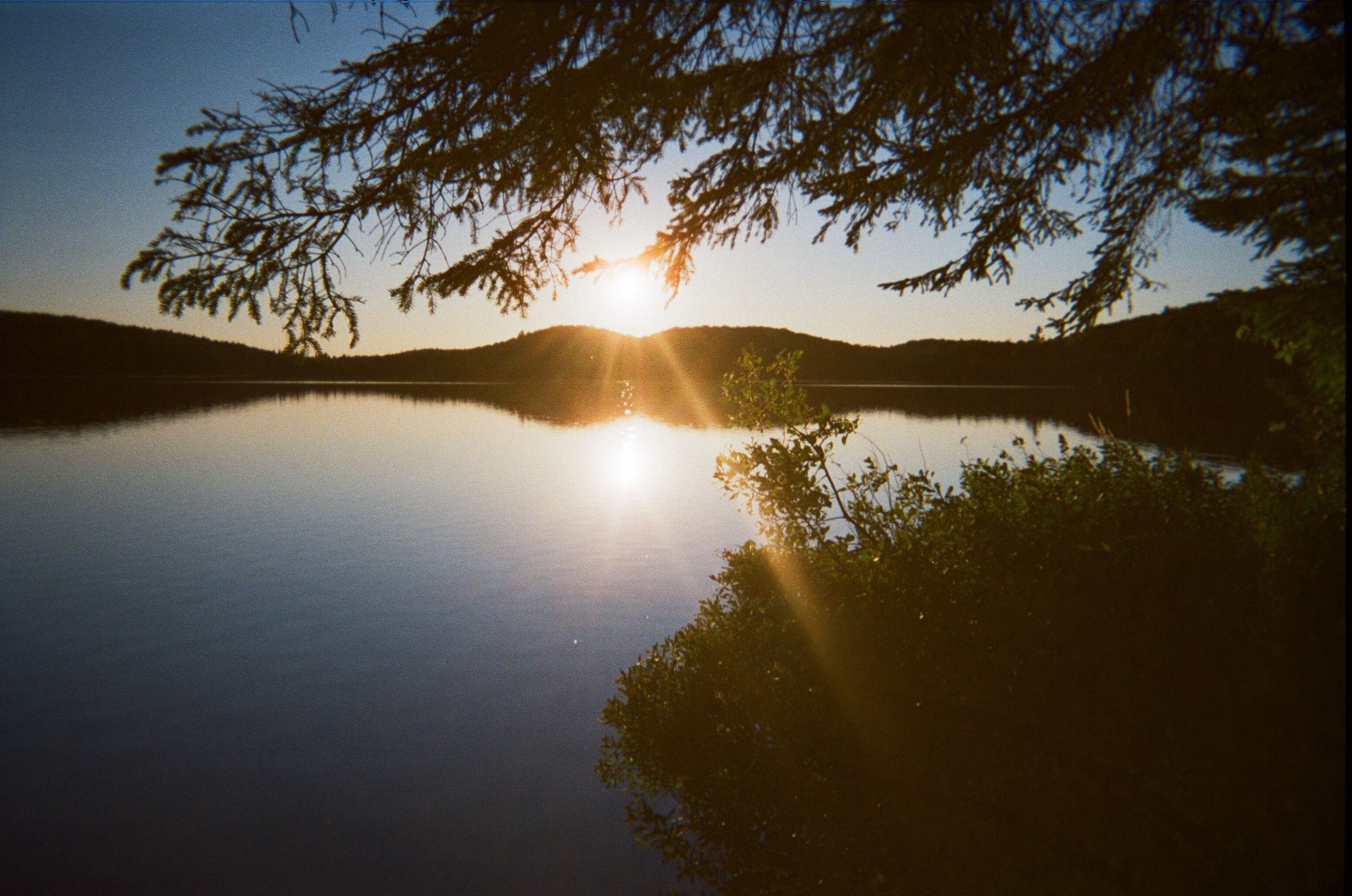 Best Disposable Camera Overall
Kodak 35mm One-Time-Use Disposable Camera (ISO-800) with Flash
Price: $8
First Impression: Classic style, very nostalgic
Build Quality: Solid with smooth edges
Feeling While Shooting: Satisfying click but covered flash button can be annoying
Star Rating: ⭐ ⭐ ⭐ ⭐ ⭐
This is the classic disposable camera everyone knows and loves. The Kodak 800 is exactly what comes to mind when I think of disposable cameras, and I was very pleased to find that it did not disappoint. It's easy-to-use, with a solid build and satisfying shutter click. There is nothing worse than using a disposable camera and not being sure if the shutter went off. The Kodak has a really responsive shutter release that you can feel move, plus the sound of that classic snap makes for great confirmation that you "got the shot". Very happy with how this roll turned out, only good things to say, and honestly really bummed that I only get to feature one photo from this roll because I had so many I liked (the best problem to have). This camera is definitely the best disposable camera on the list.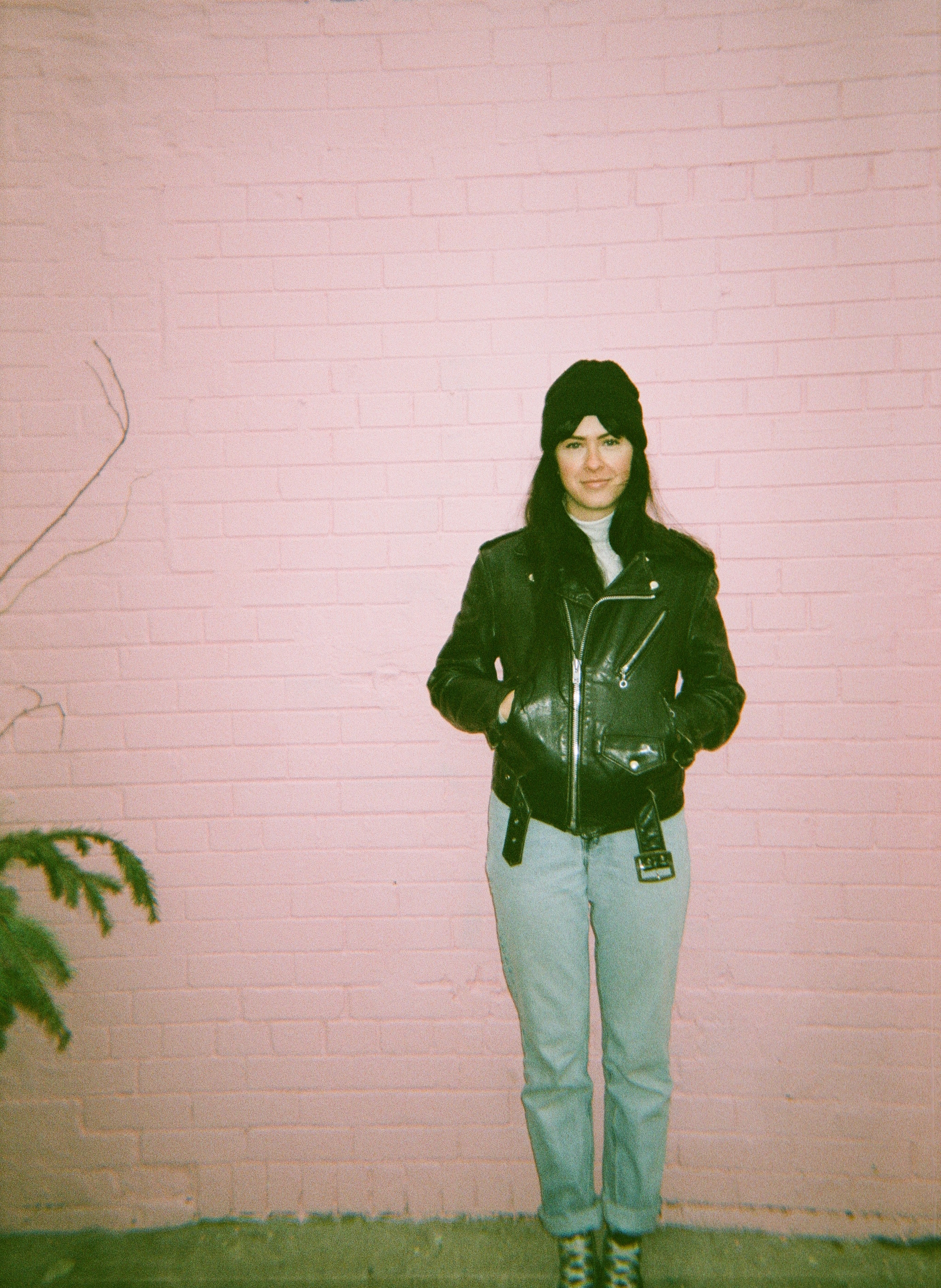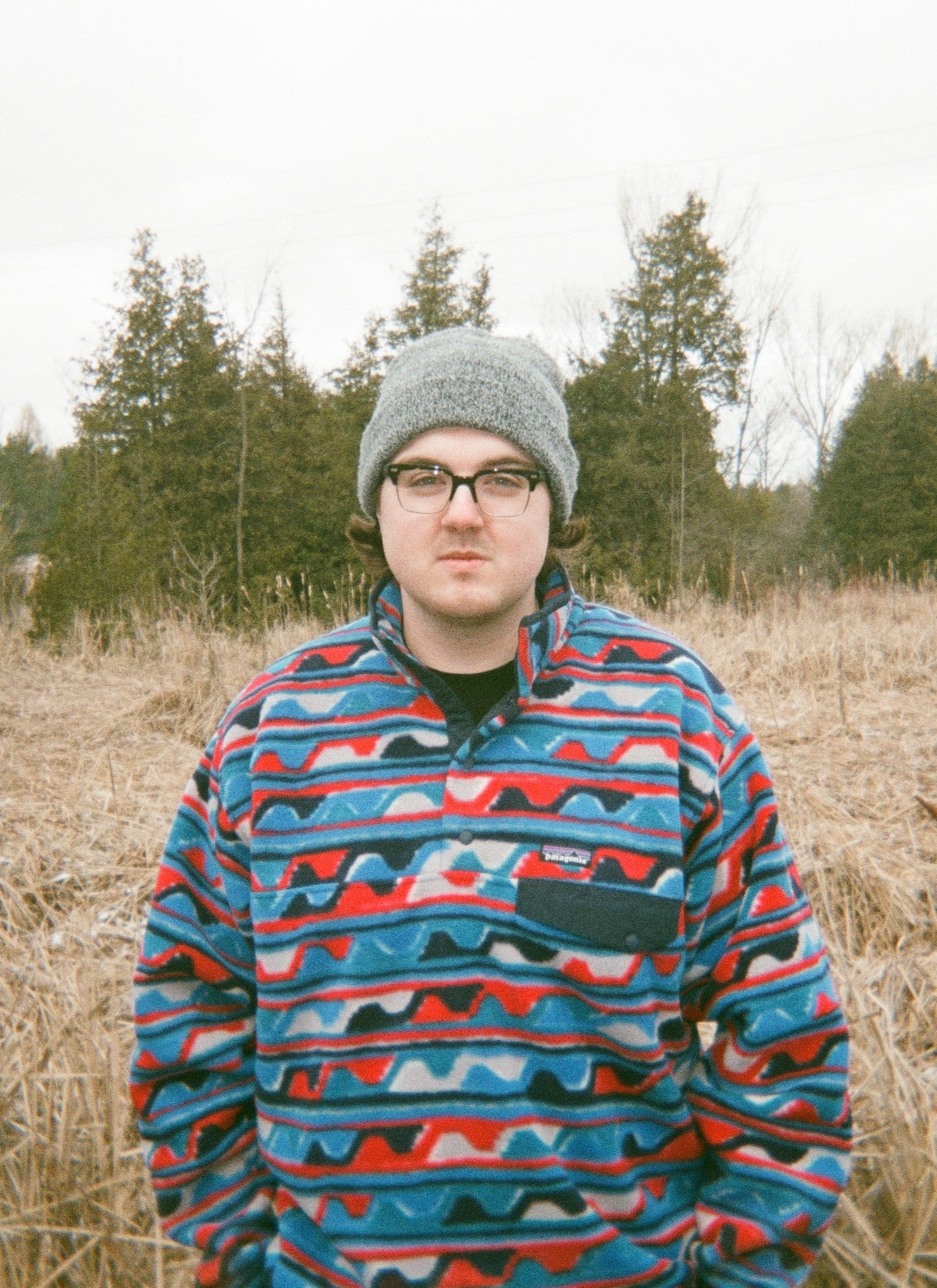 Overall Runner-Up/Best Flash
Agfa Le Box 400
Price: $9
First Impression: ISO will be too high, will have to pull negatives
Build Quality: Very solid, felt a lot sturdier than other cameras
Feeling While Shooting: Flash switch was great, shutter button felt cheap and I was worried it would break
Bonus: Flash switch is a nice touch, you always know it's on and charged, so there's no accidental on/off
Star Rating: ⭐ ⭐ ⭐ ⭐
I bought this camera at a camera shop (shoutout Downtown Camera in Toronto) mostly because I had used every disposable camera I could find in your average big-box store. I was not excited about the 400 film speed after my experience with the Fujifilm 400, but I tried to let my preconceptions go.
The build was solid, the flash was great and the biggest bonus was the flash switch on the camera instead of your traditional hold-to-charge button you'd find on most disposables. The nice thing about the flash switch on the 400 film was I never had to worry whether I charged the flash. Switch it on: flash every time, switch it off: no flash—not even if I had the switch on previously.
Sometimes, if you have charged the flash on a disposable camera, and then realize you don't want to shoot with flash, you have to shoot a frame just to discharge the flash. No worries about wasted frames with this guy. The results were great! Contrast was good, flash filled well, and the best part? It didn't blow out my subjects when the flash went off.
This was the ideal outcome I was hoping for with the Fuji 400 but never saw. Probably my second favorite camera but the 400 speed is still a tad limiting if you aren't looking to always have that flash look to your photos. While this isn't the best disposable camera, it's definitely high up on the list!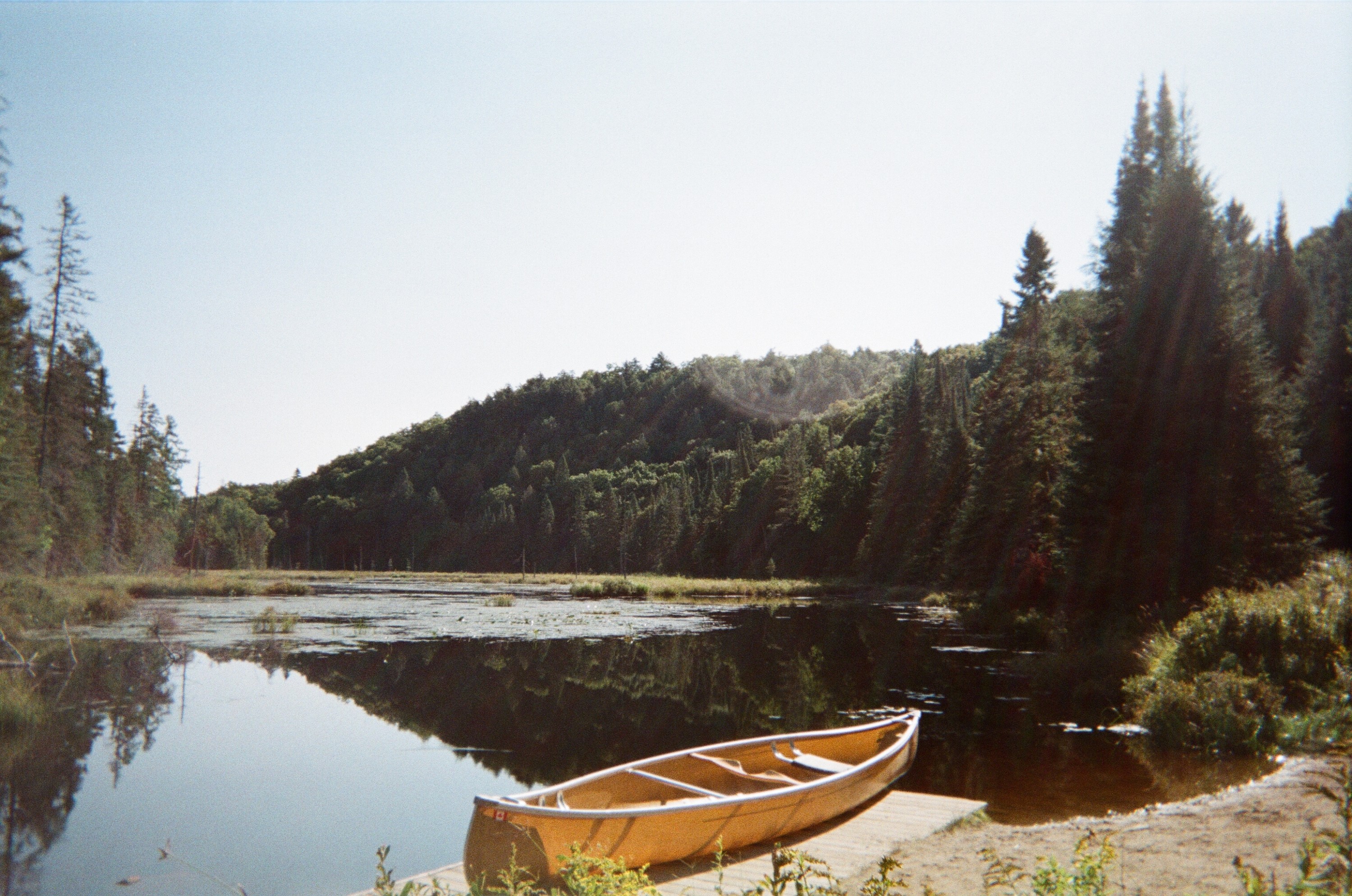 Honorable Mention: Best Bonus Feature
Fujifilm QuickSnap Waterproof Disposable Camera
Price: $8-12
First Impression: Lens will be crappy from the plastic case
Build Quality: Sturdiest of the bunch, wasn't worried about dropping or breaking
Feeling While Shooting: Clunky, winder jams, thought it might malfunction, worried about water seal
Bonus: Waterproof housing
Shortcomings: No flash / most expensive
Star Rating: ⭐ ⭐ ⭐ ⭐
Initially, I was skeptical about the plastic housing around the camera. Not only was I worried that the housing would cause problems with photo quality, I was also really iffy about not having a flash on the camera. However, in a surprising turn of events, the biggest plus for this Fujifilm camera turned out to be that very plastic housing.
I took the Fujifilm disposable on a portaging canoe trip and just kept it in my pocket the whole time. Didn't matter if I was swimming, banging around gear or carrying a canoe, the camera took all the abuse I could throw at it and stayed waterproof throughout.
I gave this a 4 out of 5 just because not having a flash meant I couldn't use the camera after dark or give some fill flash if the subject had the sun behind them. Generally, I would only recommend the Fujifilm QuickSnap Waterproof for taking on trips where the housing is a total necessity. If you're looking for a waterproof camera, this is one of the best disposable cameras to choose from.
More About Disposable Cameras
The disposable cameras above are great choices to get started on your journey for single-use cameras. When purchasing a disposable camera you'll want to find one that is easy to use and suits your needs. Here is some additional information to help you find the best disposable camera and to capture the perfect photographs.
Worth the Trouble? Reasons People Love Disposable Cameras
With so many cameras to choose from, a single-use camera may not be the first choice for many, especially when you can't upload the images or make edits. However, that's the charm and beauty of disposable cameras. For many photographers, a single-use camera gives them a sense of nostalgia. The photographs can come out in black and white, a rustic sepia, or fainted colors. Plus, the sounds of the shutter click and film winding make disposable cameras so special.
Because a disposable camera allows for one shot at a time, it challenges photographers to live in the moment and capture that special second. It allows you to capture photographs, pictures, and moments that are spontaneous. The anticipation of finishing a film and bringing it to the shop to develop makes single-use cameras extremely fun. There is a sense of mystery leading up to the big reveal of all the pictures you've taken. For some, the best part about the camera? Disposable! It means that you'll always need to try and take the best shot. What's not to love about that?
How to Choose the Best Disposable Camera?
When choosing the best disposable camera, then you'll want to consider the different characteristics each disposable camera has. While you may have purchased some of the best disposable cameras from our list above, it's important to consider where and how you're using it. Are you using it underwater? Will you be using it on a cloudy day? What if you're spending the entire day indoors to take photos?
Here are a few things to consider when choosing the best disposable camera for your use.
Flash: If your disposable camera has a built-in flash, then it would make a great choice for those who want to take the camera everywhere. The built-in flash makes it easier for you to take pictures in the dark, indoors, or on a cloudy day. However, note that not all of them have a built-in flash!
Waterproof: For those of you interested in taking your single-use camera to a boat trip or beach day, waterproof cameras are a great choice. However, waterproof cameras aren't just for underwater adventures. Your waterproof disposable camera makes for a great companion on rainy and snowy days. You won't have to worry about getting water or spilling liquids on the camera.
Shutter Speed: These single-use cameras have their own unique settings. Higher shutter speed will allow you to capture more light. Slow shutter speed will allow more light into your camera, which is great for low-light. The aperture refers to the hole within a lens.
Aperture: When your aperture is higher, the more light will pass through your disposable camera. The majority of disposable cameras have an average aperture of f/11 or smaller.
Film Speed: The numbers for ISO film determine their film speed. The lower the ISO number, the slower they are. Slow films tend to result in darker images, while high ISO means higher film speed, thus making the image noise more visible. The disposable camera you tend to find at the camera store usually has 400 ISO or an 800 ISO film. For example, the Superia X-TRA 400 film captures great pictures, especially in daylight settings. The Kodak 800 ISO film also makes for a great choice if you're taking pictures in the daytime.
Film: Don't forget to choose the type of film you want your pictures to be captured on. Whether it's full color, sepia, or black and white, you'll want to make a note to see the type of film these disposable cameras are using.
How Long Do Disposable Cameras Last?
The life expectancy of your disposable camera usually depends on the way you are storing it. The best way to store your single-use camera is in cold storage. There is usually a use-by date on the boxes of your disposable camera. This date ensures that the quality of your images and that the camera remains functioning.
If you live in hot, humid environments, the temperate can cause the film to deteriorate. Another issue that can cause your disposable camera to become unusable is the batteries. If your camera has a built-in flash, oftentimes, the battery will rust or corrode. While the battery won't affect the pictures, the best way to prevent the corrosion is to remove the battery before storing your disposable camera.
Is It Expensive to Develop Pictures From a Disposable Camera?
Once you've finished your camera film, you're going to want to find out how your pictures turned out. The best way to get your film developed is to head over to your local camera shop. The price of developing the pictures from your disposable camera depends on the number of prints, the type of film. In most cases, you can take it to your local camera and photography stores to get your pictures developed easily.
If you're feeling more adventurous and want to develop your own film, you can check out this guide.
Find more of Matt Moreland()'s work on his online portfolio, built using Format. Want to read another article by him? Check out 10 Ways to Save Money as a Freelance Travel Photographer.
Header image by Thomas Anderson