As a professional photographer, you probably already know the importance of having a landing page for your business in addition to your social media accounts. But have you stopped to think about creating a contact page for your site? While a simple contact form might not seem all that important to you, your photography contact page might actually be your most visited page and the first point of contact between you and your potential customers. That's why your client contact form needs to reflect your brand identity and be just as eye-catching as the rest of the site in order to effectively convert website visitors into paying customers.
Creating a perfect contact us page will require more careful consideration than you might realize. We'll answer your questions about the best practices when it comes to creating a photographer contact page, and then we'll go over how you can create an awesome contact us page in a matter of minutes using a website template.
What is a Contact Us Page?
If you've ever needed to get in touch with a company to return an order or troubleshoot a problem with their customer service, you already know the value and importance of a functional contact us page. Contact forms are a way for your site visitors to get in touch, while also creating an opportunity for you to collect their contact information and build your email list.
In addition to providing people with a variety of ways to contact you, the best contact us pages will also make sure to communicate the value that you provide and why site visitors should choose to work with you. Now we'll take a closer look at why you need a contact us page for your photography business.
Why Do I Need a Contact Page?
You've probably seen a ton of contact pages, but do you really need one for your photography business?
There are many reasons why client contact forms are a good idea for your photography portfolio. For example, potential customers might want to book a photoshoot, inquire about photography pricing, or find out about your available work. Odds are, if you don't make it simple and straightforward for people to find your contact information and get in touch, they'll lose interest and look to your competition instead of hiring you.
By including a contact form on your online portfolio site, you will improve client relations by making it easy and convenient for people to get in touch with you while they browse your site pages. While many customers may appreciate you including your email address and phone number so they can contact you directly, if you're concerned about security or spam emails, a contact form helps you to avoid these issues without hindering your ability to communicate with potential clients.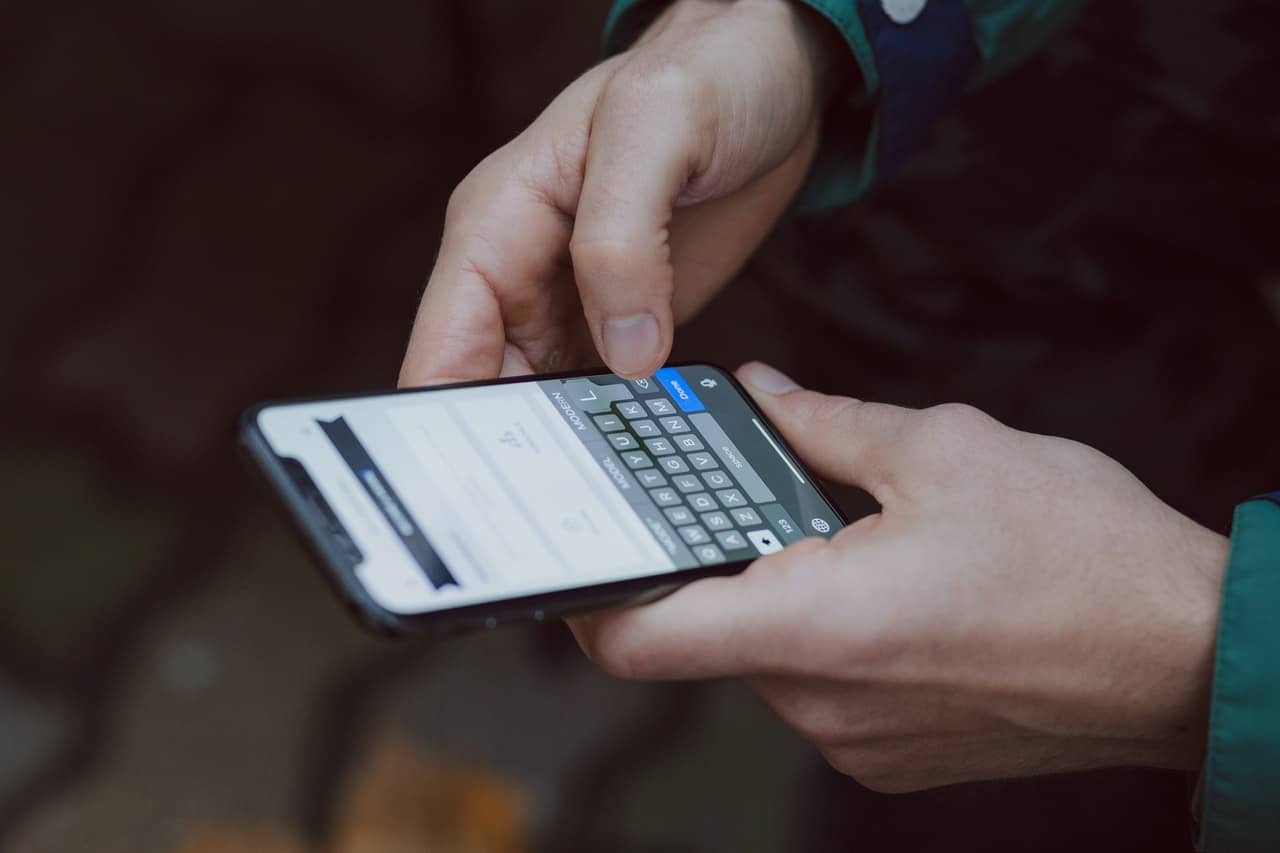 What Should I Include in My Contact Us Page?
A great contact us form might include more detail than you would think. Let's go over what form fields and information you should include on your contact page.
Contact Form
Your contact form should include form fields for people to input their name, email address, and a message to you where they can explain what information they are looking for.
Your Contact Details
In addition to a contact form, you might want to include other contact options like your email and phone number.
Map and Address
If you run your photography business out of a physical location, your contact us page is a good place to provide any information your customers might need in order to get to your studio.
Frequently Asked Questions
If you tend to get a lot of repetitive emails asking the same questions, you may want to update your contact us page to answer these FAQs at the top of the page before you provide your contact information.
Social Media Buttons
It's always a good idea to link to your social media accounts on your online photography portfolio so that people can connect with you on multiple platforms.
Call to Action
Make sure that you remember to include a call to action button on your contact page so that people will continue to browse your website whether they end up submitting a contact form or not.
How Do I Make a Contact Page?
Now that you understand what a contact page is and why you need one for your photography website, you're probably wondering how you can actually go about creating one, especially if you're not familiar with website design or coding. Some of the best contact us pages are created using a website builder that will allow you to customize it to your exact specifications. In fact, you can create a contact page in a matter of minutes with these 3 simple steps.
1. Create a page.
Your website builder should have an option to create contact pages using a simple template.
2. Edit your information.
Make changes to your copy, decide what form fields you want to include, and add your email address and phone number.
3. Customize your contact us page.
Upload your brand elements like your logo, fonts, and company color palette.
How Do I Choose the Right Website Builder to Create the Perfect Contact Us Page?
With so many options, it can be tricky to know how to decide which website builder is best for you. When you're comparing website builders, here are some features that you should look out for.
Professional Design
Your page should reflect your photography brand identity and aesthetic. Choose a website builder that uses a professional design that will make your photography stand out.
Easy to Use
The best contact us page builders use an intuitive editor that will allow you to easily make changes to your portfolio site, no professional help required.
Variety
Since every photographer is different, it's important that you have access to a wide variety of design options so that you can be sure to find the right fit for your unique brand aesthetic.
Mobile Optimization
While your work may be viewed best on a computer, you can't control what device people use to visit your online portfolio. Prioritize mobile optimization so that your visitors can see your photography in the best light, no matter if they're on their smartphone, tablet, or desktop computer.
Customer Management Systems
Some site builders include professional client galleries with features like password protection, watermarking, and enabling downloads.
Search Engine Optimization
If you want to gain new clients, SEO is a necessity when you create your contact us page.
Custom Domain and Email Address
Demonstrate how professional you and your company are by taking advantage of the custom domain name and custom email address that some site builders provide.
24/7 Support
Just because you're building your website on your own doesn't mean you should feel alone. Choose a website builder that offers access to a support team around the clock.
How Can I Make My Contact Us Page Stand Out?
We've gone over the importance of a contact us page, including best practices and why your contact page requires more consideration than you might have initially realized. But what can you do to ensure that your contact us page stands out and encourages people to get in touch? Here are our 5 favorite tips for making your contact us page the best that it can be.
1. Reflect your aesthetic.
Every element and design choice that you make when you are designing your online photography portfolio should reflect your photography brand and style, and your portfolio website contact page is no exception. The perfect contact us page will blend in seamlessly with the rest of the website.
2. Keep your contact us page simple.
You never want to overwhelm your visitors with unnecessary information that could distract from the purpose of your contact us page.
3. Limit your form fields.
Many people are particular about what personal information they provide online. Don't ask for any information that you don't need right away, like their mailing addresses or phone numbers. Start with the basics so you can gain their trust.
4. Show your personality.
The best contact us pages do more than provide customers with your contact info and a way to get in touch. They also provide an opportunity for you to show your personality. If your business has more of a friendly, casual vibe, then the copy that you use on your contact us page should reflect that.
5. Make it easy to find.
The last thing you want is a frustrated customer searching your portfolio for your contact information without success. Make your contact us page visible in your menu, header, or footer on every page.
Now that you're familiar with everything there is to know about creating a contact us page, it's time to put your knowledge to work. We can't wait to see the awesome, original, and functional contact us pages that you create.
Want more ideas on how to set up your online portfolio website?
How To Build An Online Portfolio In 30 Minutes or Less
Top 10 Websites Templates for Photographers
How to Choose a Website Theme for Your Online Photography Portfolio