There are many elements that make up a complete portfolio, one of which is a website template that allows for the creation of a blog. Choosing the right images, the layout, and branding for your website are all integral parts of the marketing process and will help you get your name out there. But once your online presence is established, you will want to ensure you continually update your website to keep your target audience engaged and make them want to come back to your page. A simple way to do this as part of your marketing efforts is to host a blog on your website. While you may not consider yourself a blogger or an expert at the writing process, sitting down to write a good blog that will help your readers is a lot more simple than you may think. This article will assist you in writing blog posts that will capture your audience and will help you make sure you craft content that will prove to be valuable to your readership. You'll also learn many valuable tips on things to consider before writing as well as how to build an audience that will keep coming back.
Getting Started
What is a Blog and Why Should You Start One?
Blogs have long been an online format of storytelling and it's thought that there are now over half a million blogs hosted online. Originally beginning as a more personalized diary or journal-type posts, blog content has grown to include posts on almost every topic there is. Want to know more about a specific subject? There are most likely already bloggers out there writing about it. Blogs or individual blog posts can be useful for learning more about a subject, connecting with a community of like-minded people, or allowing businesses to showcase new services and products.
Becoming an author to a blog will allow you to build trust with your audience or potential clients. You're the expert and they need the help – give them the information that will allow them to see that you're the best person to seek out advice or help on a specific topic. Businesses have started integrating blogs into their content marketing strategy as a way to build trust with their audiences. Say you are a fashion photographer and you're looking to gain a new set of clients. A blog post on some of the stories behind your best work could demonstrate a most personal side to your photography and show you're the best person for the job. Or, say you are an aspiring graphic designer. An article on your page about your journey to becoming a professional will allow potential employers to get to know you a little better.
When you're writing a blog post, make sure to keep your audience in mind think about what they would want to learn more about. Each blog post can cover different topics under the same theme. For example, if you're a wedding photographer, you may want to write about the best locations to shoot wedding photography, the best camera for outdoor shoots, or tell the story behind some of your best photos. These tips will assist individuals that need help or are in the middle of research on a specific topic.
Whatever you decide to write about, remember that blogging and the writing process is meant to be fun and will only work to improve your personal brand.
Building Your Blog
Before you sit down to write a blog post, step 1 will include physically building your blog website. You don't have to be an expert in web design to get started on building your blog – don't worry, it's not rocket science. Format templates offer straightforward, search engine-friendly platforms that make building a blog an easy and straightforward process. This step-by-step guide will walk you through all the technical aspects of creating your blog, including integrating it into the menu on your website. Blogs allow for the integration of photos and videos to make sure your readers continue reading and engaging beyond the headlines. Posts can also be adjusted to different privacy settings in case you only want a specific audience reading your articles. An important aspect prior to publishing will be to preview each post so you can see what the blog post will look like once published. If you're unsatisfied, you can always go back to adjust the formatting until you're happy with the way the post looks.
Things to Consider Before You Write a Blog Post
Images. Basic plans provide writers with the opportunity to include up to 20 images per blog post. It's important to include images in your posts in order to break up the text and keep your audience engaged. Big blocks of text often discourage readers as large paragraphs on a screen can be unpleasing to the eye. Pictures can also add context to the topic want to write about. For example, if you have created a post about how to do a specific task or create something, including screenshots and visual examples is a great way to prevent readers from having to do extra research on the topic. If you don't have your own images to include, there are many royalty-free images websites that provide bloggers with visual content for their blogs.
Format. How you write a blog post is just as important as the topic you're writing about. People want an easy to read format and this is what usually separates a good blog from a great blog. How you present the content to your audience will be a key factor to keep in mind prior to publishing each post. A quick Google search reveals that some of the most popular blogs out there incorporate lists and bullet points into each post as they make the content easier to read. Wedding photographer Fiona Kelly executes this in her post about shooting group photos at weddings. This format allows readers to quickly digest and scan content that's important to them. Using headlines and subheadings within your posts will also make your blogs easier for those who read your articles.
Internal and External Linking. Once you have a significant catalog of blog posts it will be important to internally link back to your other blogs. This prevents readers from having to scroll through an entire website of search results in order to come across the blog post you were referencing. This practice also boosts your SEO has been proven to lead to people spending more time on your blog than they may have originally intended. Internal links keep readers engaged and make them feel like they're gaining significant knowledge from your post.
Incorporating external links, in other words, links to other websites and resources besides your own will also be important for each of your blog posts. External links also assist in boosting your SEO, with some SEO experts even believing that external linking will boost your ranking on search engines even more than internal links will. Travel blogger Expert Vagabond exemplifies how to best use a mix of external and internal links in his post about the best travel gear.
Word Count. You may think you should keep it short and sweet or write a short novel in each post. The truth is, there is no perfect length for a blog, it simply depends on the type of experience you're trying to create for your readers. The Write Practice emphasizes that shorter blogs are best to generate comments and engagement, while posts over 600 to 2500 words will work to generate social shares and drive SEO traffic. The word count will all depend on if you have a direct call to action that you want readers to leave a comment on, or if you'd prefer to create conversation via social media and Google searches.
Video. Using video as part of a blog has become an increasingly popular practice with a large majority of bloggers incorporating video when they are writing a blog post. Templates allow for videos to be embedded into your blog via YouTube or Vemeo. Including video content on your blog is a good way to explain more complex ideas, give additional tips that compliment your blog topic, or give people a more personalized experience showing a face to the name of the blog. Videos have also been known to boost SEO and are more likely to be shared on social media.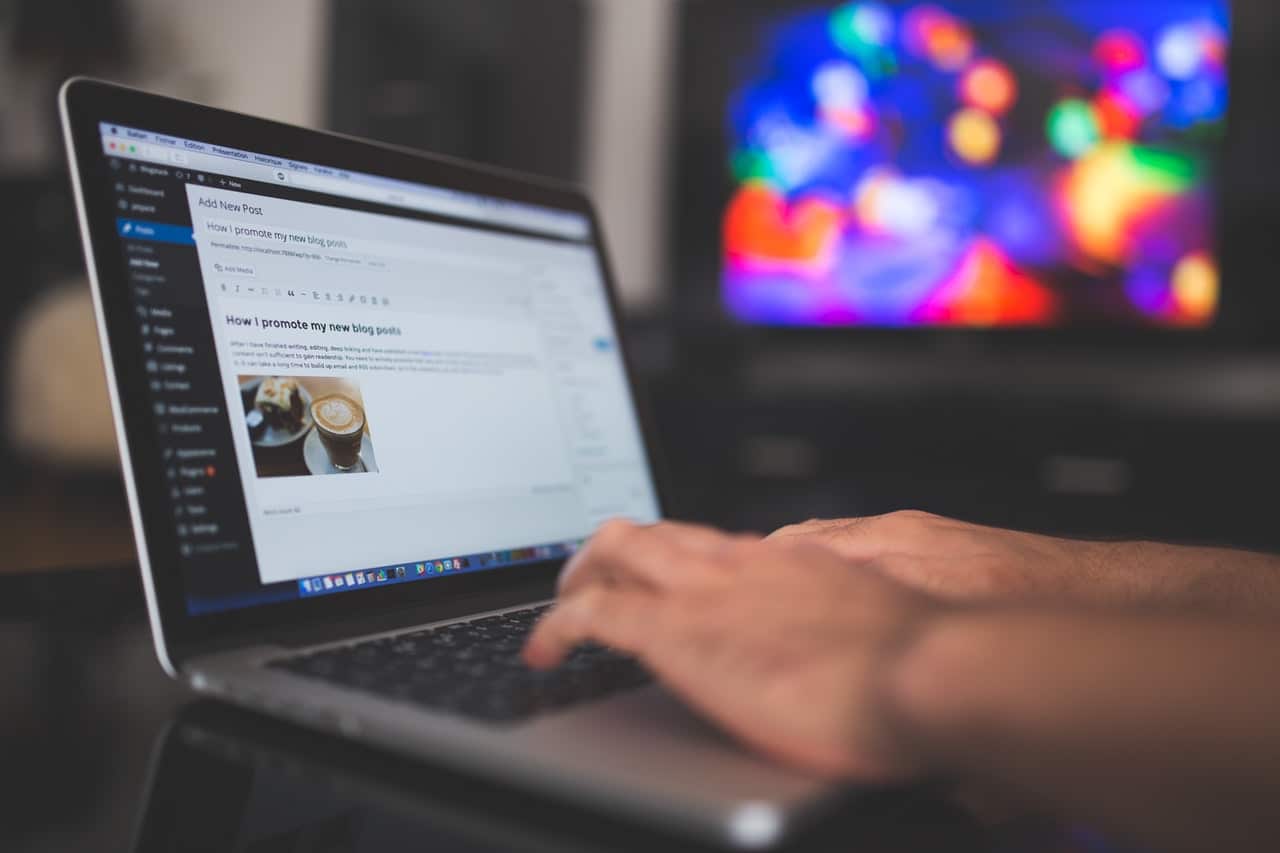 Start Writing: How to Get Started on Your Blog
Now comes the time to start writing a blog post, which will include a lot more than just creating a great headline. Before you sit down to write a blog, it's important to first know your audience before writing a post. What does the audience want to read? What do they want to know? You will want your blog to drive traffic and keep people coming back, and the first step in achieving that goal is to get to know your audience.
Polling former clients or speaking with people in your industry is a great way to see where you should start. No matter what industry you're in, there are most likely several popular blogs about it. Browse those websites and find out what makes a great blog post for the topic you will be writing about.
And while there are probably already bloggers out there with a good blog on similar topics, remember that your unique perspective and writing style is something that cannot be replicated. You have unique experiences and opinions and be sure to let them heard in your blog. The addition of a blog to your portfolio will only benefit your brand and add a human element to your business.
Headline. Writing headlines will be an important aspect of each blog post. While you can write a blog post that offers the best information on a certain topic, if the headline doesn't attract the attention of potential readers then all your work will be put to waste. A good headline or post title will capture the attention of people right away and make them want to learn more about the contents of the post. Each blog post should have a headline that keeps the target audience in mind. What's something your audience wants to know more about or will make their life easier? Many blogging experts suggest the editing process should include writing five headlines for each post and then decide upon the best one. Incorporating numbers, how-tos, and addressing readers directly are all ways to boost your clicks. Do your research on articles with headlines that you find grab your attention the most and try and replicate that style. Remember, always keep SEO in mind when crafting a headline for a post. A high traffic article will include at least one keyword in the headline.
Topics. A Google search on the topic you want to write about will reveal what type of blog posts already exist on the subject. This will give you some blog post ideas and give you examples of what information is already out there on the topic you're blogging about. While you can post about popular topics from your personal perspective, try to write a blog post that offers information that isn't already readily available. A good blog will offer your personal perspective while giving people original tips for something they're researching. For example, something like travel photography is a topic that will generate many Google search results with many people writing about the topic. But maybe you've noticed there's not a lot of information on specific kinds of travel photography, or there's a lot of people asking questions about travel photography in different parts of the world. Find where the gaps are and fill them in with a blog post. Still a little lost? This list has useful tips and compiles 30 things creative professionals can and often write a blog post about. From speaking about work you admire to showcasing your own work, this list will have you set for at least 30 different posts.
Content Calendar. Amateur and professional bloggers alike often use content calendars as a tool to plan out their articles and blogging schedule. While a content calendar is not required to have a successful blog, such a tool will keep you on track and help hold yourself accountable to a schedule and will prevent last-minute planning or a rushed blog post. The number of times you post per week is up to you, however, a content calendar will allow you to plan each blog post in advance including recurring features and how you plan to share each article on social media. There are many free content calendar template examples out there, with some as simple as using a Google spreadsheet.
Research. While you're the expert on what you're blogging about, some posts will require additional research on your part. It's not expected that you will spend hours of heavy research, but before you start each blog post you will want to do a quick Google search on the topic you're writing about to see what kinds of articles already exist on the subject. The search could even result in you changing direction for your original blog post idea. Remember we previously spoke about the importance of external linking? The research you do prior to writing a post will also allow you to find related blogs or articles you can externally link to in order to boost your SEO.
Sharing. When you write a great blog post you will want to make sure people read it and this is where a little bit of content marketing comes into play. Sharing your work on social media is just one example of how to get the word out about each new post. Don't be afraid to share each post with virtual communities within your line of business. This is also a great way to get honest feedback on each post and possibly field ideas for a future article. Sharing with a call to action will create authentic engagement and build trust with your readership. For example, if you write a post about the best photography equipment for shooting at night, consider posting the blog on social media asking the audience what equipment they like and if they agree with your point of view. Start off by posting across various social media platforms to see which platform results in the most engagement. You can adjust your strategy as you see the results come in.
Connecting With Readers. As you build a following of loyal readers, it will be important to check in with them to see their preferences in terms of content. If you post content that resonates with people, start including a call to action at the end of each post encouraging comments or conversation. The more people get talking, the more likely they are to share each post with a broader community.
The hardest part is getting started. The most successful blogs started out with a singular post and now bring in hundreds of thousands of readers daily from around the world. Once you get into the rhythm of writing and establish your content calendar, the rest will quickly become part of your everyday work routine. In the end, you'll be glad you started and won't remember what life was like before blogging.
Blogging doesn't need to be difficult. Here are more resources to help:
23 Photography Blogs to Bookmark Right Now
What Should Creative Professionals Blog About
Sabrina Smelko: carving her own paths in illustration, blogging, and more