Whether you want to know how to start a photography business or take your existing one to the next level, the best place to start is with a plan. A photography business plan is a document that outlines what you hope to accomplish with your business.
As your business comes to life or goes through change, you can use a business plan to measure your progress and re-calibrate your professional goals. In addition, if you are planning to pitch your business to potential investors for brand partnership opportunities, a business plan is one of the documents you can use to help bring credibility to your business.
However, learning how to start a photography business the right way doesn't have to be overwhelming. Taking the right steps to showcase your photography services beyond your online portfolio website can set you off on the right foot and continuously help you attract the caliber of clients you want.
Why You Need to Make a Photography Business Plan
Running a small business is hard. You may have heard the lifespan statistic that 20% of small businesses fail in their first 2 years, 30% fail in their first 3 years, and 50% fail after operating for 5 years. While this number is discouraging, the number one reason for the small business mortality rate is the lack of financial planning.
This is why using available tools is essential to your business's long-term success and to your ability to grow your business. A business plan is critical in keeping you on-track with your business goals and identifying where your business is lagging before, during, and after growth.
The Main Components of a Photography Business Plan
While you can customize the components of a photography business plan to suit your needs, the standard components are:
Executive summary

Business description

Product or service portfolio

Target market

Competitive landscape

Marketing approach

Operations & logistics

Timeline
These elements work together to provide you and your stakeholders with a fulsome portrait of your business and its potential. We will go into further detail about these individual components in the following sections.
Write an Executive Summary
The executive summary is a 50-250 word section at the start of your photography business plan that focuses on big-picture goals and outcomes of your company. This section summarizes the entirety of the document and should serve as the "elevator pitch" for your company, and its unique position to succeed. A good question to ask when compiling your executive summary is, "What are 3-5 things I want my clients to remember me by?"
Some of the elements to include in your executive summary are your experience, your specialties (ex. commercial photography, symmetry, or galactic photography), and key components of your business that contribute to your success, such as your marketing efforts or a unique angle you bring to the industry.
Explain Your Company in a Business Description
While you may have a clear vision for your business inside your head, being able to succinctly express it to clients and stakeholders is key to your professional success. When compiling your description, it's important to be as specific as possible.
First, learn about different organizational structures and the associated terms that come with the territory. Are you running a sole proprietorship, partnership, an incorporated company, or another type of business?
Second, your business description should also outline additional details including the history of your business. It gives stakeholders an idea of what your business is about and how it began.
In addition, you want to share your business' mission statement. Because you will go into more details about the offerings and other aspects of your business, it's best to keep your company description simple and provide only a high-level overview.
Describe Your Product and Services
This is the place to talk about the types of photography services and products you offer, and ones you plan on expanding into in the near future.
As part of your products and services description, provide a comprehensive pricing model. Your pricing model should cover the types of sessions, services (shooting, editing, formatting) you offer, and their associated fees. For example, do you offer mini photography sessions or 2-hour shoots? Is there a sliding scale for editing services, color correction, or airbrushing? Do you handle the physical production of photos, or is the handoff done digitally?
A competent photography business relies on the client's clear understanding of your "menu" of skills and services.
Lastly, detail the types of services you offer and the types of products you want to focus on that bring you the most income.
Determine Your Target Market
Targeting your customers is no simple task, as small business owners want to serve everyone. Nevertheless, it helps you to focus on your customers who need your products. You'll end up wasting money marketing your product to people who don't need or have any interest in it.
To understand your target audience, you can research your local market to get a better sense of where there is demand. Try looking in associated forums like Facebook groups to see what types of photographers people are looking to hire as well as a ballpark of the budget people have.
Understanding your target audience means researching your local market to identify where demand exists. You can search Facebook groups to see what kinds of photographers people are hiring and how much they're willing to pay.
For example, a wedding photographer should join relevant local event planning groups on social media to build connections and promote their wedding photography services. Keep in mind that a wedding photographer often has to travel to a location to shoot the wedding, and make sure to factor it into your project estimates.
While a target audience looks different for everyone, it's important for your photography business to have a few areas of specialty that help build up credibility and steadily bring in clients.
Conduct a Competitive Analysis
As you conduct research on your local market, you will start to discover there a number of different photographers that offer similar services as you. To create a thorough competitive analysis, take the list of competitors, and evaluate them in different areas. Conducting this analysis will help you determine what sets yours apart.
When looking at your competitors, consider the following questions:
Are my product offering and pricing model as straightforward as theirs?

What is their tone of voice (ex. humorous/expert/familial)?

Who is their target audience?

What do they bring to the table that I do not, and vice versa?

How can I differentiate myself from them?
To help you understand how your business is perceived, you can seek the help of a brand marketing professional. To take a more DIY approach, you can send your portfolio website to a roundtable of friends and colleagues and ask them how they would describe your business. Collecting these adjectives and looking for common threads can help you understand how your business is perceived and use these findings to your advantage in your marketing efforts.
Detail Your Marketing Strategies
In marketing, there is a saying that goes, "hope is not a strategy." Yet many organizations allow an "if you build it, they will come" mentality to drive clients toward their marketing efforts.
In reality, a continuous funnel of new and repeat customers is what ensures their long-term success. This is why continuous marketing efforts are the number one way to ensure a consistent workload. Your marketing should work in tandem with a greater marketing plan that aligns all your efforts.
Because stakeholders and investors know the importance of marketing, they will look for a comprehensive and proactive marketing strategy when evaluating your business plan. This is why it's important to outline the various marketing mechanisms you plan to use in your marketing plan.
Your marketing strategies encompass your marketing programs and your photography portfolio.
Marketing Programs
Marketing programs mean any platforms, channels, or mechanisms you use to promote your company and to attract customers. These may include email marketing campaigns, direct mail initiatives, local photography directory memberships, trade shows, your social media presence, and any paid social media advertising campaigns.
Photography Portfolio
Your online photography portfolio is an essential part of your marketing toolkit. After you make your potential customers aware of your business with your marketing programs, they will seek out a digital presence to explore your abilities as a photographer and to see if there is a fit. A portfolio experience can make or break a client lead, which is why it's important to invest in a portfolio website that represents the unique offering your photography brings to the world. You can learn how to build a portfolio website the right way with our helpful guide.
Think About Operations
While service businesses like photographers traditionally have fewer logistics than brick and mortar ones, it's still important to consider the day-to-day logistics and expenses when compiling your business plan.
The operations portion of your photography business can include details like information about where you conduct work. Many photographers choose to conduct business out of a home studio with intermittent access to a professional studio. Meanwhile, commercial photographers almost always rely on a professional studio to conduct their business.
Because different types of photographers have different operational needs, stakeholders will look for this information in your business plan to help assess the overhead cost of the operations. Understanding your operations, also helps you to plan for potential opportunities in the future.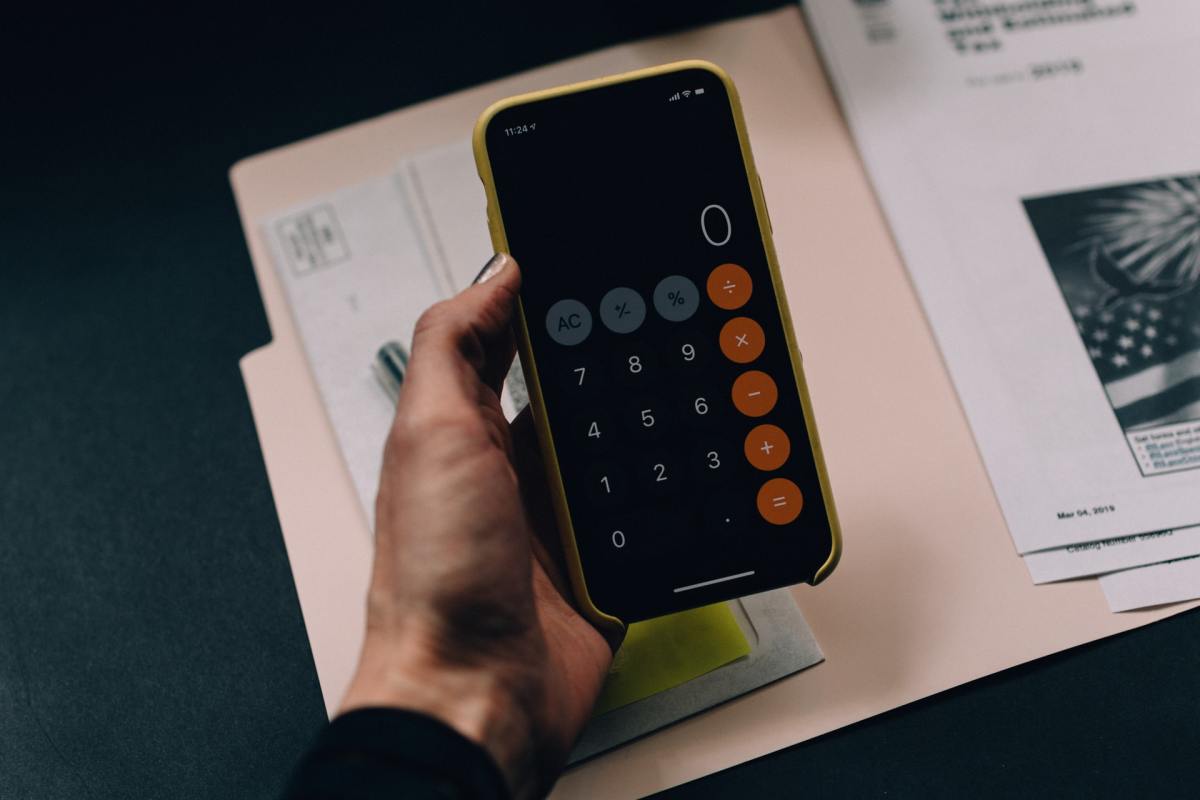 Draft Your Financial Plans
This portion of your photography business plan is important to understanding the overall factors in the cash flow of your venture. Cash flow refers to the amount of money going in and out of your business.
While compiling this section of your business plan may take the most time, it's important to get it right to have an accurate understanding of the amount of money it takes to run your photography business, and which investments (ex. new lenses or editing software) are feasible within your business profits.
If you are a new business owner getting into photography, this section of the plan is where you outline the equipment you hope to invest in and what types of services it will be used for. Consider that as a professional photographer, you may need to invest in two copies of every item in case of malfunction. Some photographers, who may be just starting out, may use rental equipment to help them offset the costs of duplicates. However, the cost of renting can add up, which is why purchasing may be the cheaper option in the long run.
As a photographer, you are investing in hardware and software that is imperative to your job. To protect yourself, consider insuring your photography equipment and professional computer in case of theft. You can outline your insurance policy coverage and its cost in the financial portion of your plan.
Create a Timeline
For photographers, a timeline is a management tool that helps you keep your business goals on track. Some of the key activities to include in your timeline are marketing, financial, investing, and operational in nature.
In your timeline, consider setting goals for when you expect to pay back for the items listed in the financial portion of your plan. Calculating how many completed photography sessions it would take to cover the cost of the item can help you calculate this date.
It's important to remember that timelines don't need to be complicated. You can simply write down the task and the date by which you hope to complete it in sequential order. To help you stay on track, you can put reminders in your email calendar that notify you when you are nearing the anticipated completion of a task, as well as your personal deadline for its completion.
Putting Your Photography Business Plan Together
Compiling a photography business plan is an important step in starting your business and in evolving an existing one. While our photography business plan outline contains all the elements to run a successful photography business, there is nothing like drawing inspiration from what's out there. A tried and tested photography business plan sample can give you the guidance you need to brainstorm the ins and outs of your business.
While all photography business plans are slightly different, most professional photography business plans are clear about their vision and how they want to get there. We've collected sample photography business plans from some of the best and most successful photographers in the industry and made readily editable templates for a fast and comprehensive photography business plan.
If you are just starting with your venture, be sure to check out our collection of 5 key things to consider before launching your photography business. This guide gives you all the important information you need to turn your photography dream into a viable business.
Photography Business Plan Samples
A sound business plan will set you on the path to success as a photographer. Whether you are a studio photographer, wedding photographer, or anything in between, these industry-specific photography business plan examples will help you kickstart your career.
Photography Studio Business Plan
If you run a photography studio, the most important element of your business plan is the photography business description. This segment in your photography studio business plan consists of a thorough description of all of the activities you engage in and the services you offer.
By keeping a detailed checklist, you can be clearer with your clients about the studio photography services you offer and market your business accordingly. Our guide to photography marketing shows you how to attract new clients the right way, without spending a dime.
Wedding Photography Business Plan
Creating a wedding photography business plan is a crucial step in better understanding your market and the opportunities you can leverage with your skills and experience. If there are any specific photography services you offer that other wedding competitors don't, make sure to include them in your business plan.
If you are looking for a place to start, services such as Format offer a range of wedding photography business plan samples to work from, which can be tailored specifically to your business.
Photography Business Plan Template
Searching the web for a great photography business plan template can leave you with uninspiring results. Format has a collection of templates available for photography businesses of all shapes and sizes and advanced editor software to make them your own.
Now that you are armed with your photography business plan, you can attract better clients and be prepared for the future with a firm grasp of your competitive edge and industry shifts.