Photography is often a first impressions game, and having your website on the first page of search results on a search engine like Google can help you land gigs and impress potential clients. That's where SEO comes in. Search Engine Optimization (SEO) is an important tool to help you maximize your online photography portfolio and rise up in the Google rankings. This tool is a great, inexpensive way to boost your business and give your online portfolio an edge in a sea of websites.
But what does SEO even mean, and why does it matter? As a photographer, SEO can seem complicated and overwhelming, especially if you are not well versed on how search engines work and why your ranking matters. We've created a comprehensive guide on everything SEO to help you get started and use the best SEO for photographers on your website.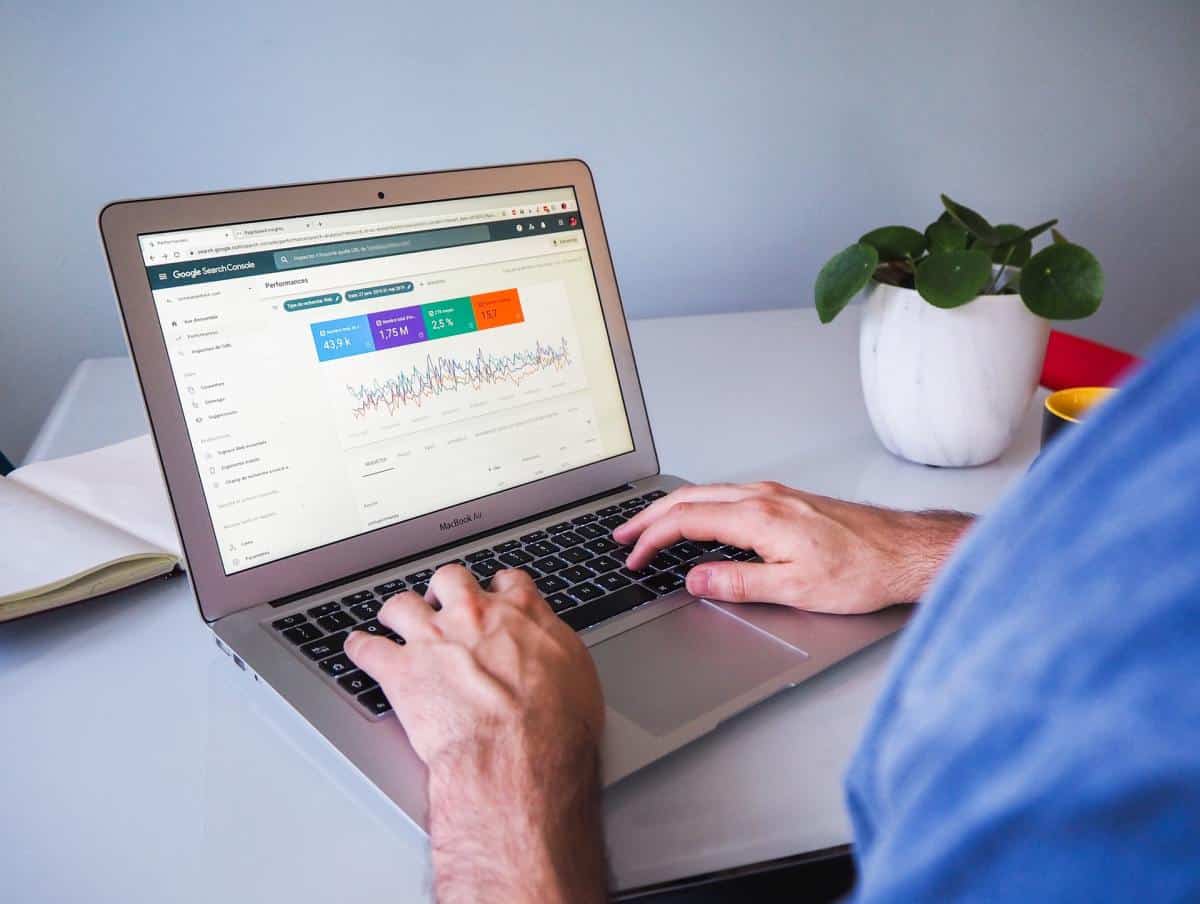 Let's Break Down Indexing and Ranking for Websites
Before we talk about SEO, we have to talk about how search engines like Google index and rank websites. When you create a website and upload it to the web, search engines like Google and Bing will identify your site and add it to their index, which is a database of all the sites they store on their search engine. Getting your site indexed by a search engine is the first step to making your website easy to find online.
This process is done automatically and often takes a few days once you make your site live. Once your site is indexed, it will appear in a Google search. Every time you update your website, Google will crawl your site and analyze these changes and update your site in their index accordingly.
You can check to see if your website has been indexed by doing a site:search on Google. Go to Google.com and type in "site:yourdomain.com" (without quotation marks and replace "your domain" with your website domain).
Once your website has been indexed, it can be ranked by Google. Google's ranking of your website affects how high it appears in the search results when someone searches your name and your work. Google uses over 200 different factors to determine your website's ranking, including the similarity between your site and other sites, your loading page loading speed, whether your site is mobile-friendly, the quality of your site content, and other factors.
This is where SEO comes in handy. Doing SEO for photographers will boost your website's Google ranking and make your work appear higher up in the search results. It will help your site stay at the top of the page, and not get lost in a sea of websites.
Let's look more closely at how you can use one of the key ranking factors that search engines like Google use: SEO keywords.
Setting Up SEO Keywords on Your Photography Website
SEO keywords are words or phrases that someone might type into a search engine like Google to find pages and content related to your site. Let's delve into how to identify and add SEO to your photography website effectively.
Identify SEO Keywords for Photographers
Create keywords by thinking about what someone might type into the search bar to find your photo work, including your industry, your niche, and your location. You might also include the type of products or services you offer to clients. Make a list of SEO keywords for photographers that you want to use on your site, aiming for about 10-15 keywords total.
Think of keywords for photographers in tiers or levels. Go from basic keywords to specific keywords to ensure you cover a wide range. Answer three questions:
What do I do?

What do you call a person who does what I do?

Where do I do it?
For example, you may use basic keywords like "photographer," "photography," and "images." You may then add specific keywords like "landscape photography," "portrait photography," or "maternity photography." If you are doing wedding photography SEO, you may use specific keywords like "bride portraits" or "wedding venue images."
You could also use your location or city, such as "Toronto," "California," and/or "United States," as well as key services you offer, such as "photography shoots," "photography gear rentals," or "photo consultations."
Add SEO Keywords to Your Photography Site
Once you've identified 10-15 SEO keywords, it's time to add them to your site in a strategic way. There are four key areas to focus on for SEO keywords:
Website titles
Add a keyword to the headers or titles on your website pages. You can do this by adding the SEO keyword to your blog post title like adding "portrait photography" to "How to Find the Best Portrait Photography Photographer"
You could also adjust an existing title to make it more SEO friendly, such as "Photography Services" instead of just "Services."
Website text and captions
Put one to two keywords per website page in the text. Try to spread them out in the text and use them in the headers as well as the copy. For example, you may use "wedding photographer" instead of "photographer" in the header, and specify your location in the text to boost SEO.
You can also include descriptive captions for all images and content on your site. Try to have captions for all images with an SEO keyword to boost your SEO. For example, you might use a caption like, "wedding photoshoot at Lake Huron" to be specific about the type of photography and the location.
Website URLs
Make sure the URLs for your website pages include a main SEO keyword. For example, the URL for your blog post could be: "https://www.yourdomainname.com/toronto-best-wedding-photography."
Website images
In the backend of your website, update the file names so they include SEO keywords. For example, rather than "photo1.jpg," rename it as "toronto-maternity-photography.jpg."
You should also update the alt text section for each image so they include SEO keywords. Alt text stands for "alternative text" and acts as the backend identifier for an image. For example, you may use alt-text with SEO keywords like, "Maternity photography in Toronto with newborn," or "Wedding photography in a forest with private view."
Limit Your Use of SEO Keywords to Maintain Quality
Resist the urge to put too many SEO keywords on your website pages, as it will make the content appear choppy and unpolished. Cramming lots of keywords onto a page without focus or priority can actually bring your Google ranking down and negatively affect your SEO, as Google could flag your site as spam or poor content.
The best practice is to have one to two keywords per website page to avoid cluttering your website. When it comes to SEO, it's often better to use strong SEO keywords in specific places rather than many weak SEO keywords in random spots. Go for quality over quantity when you add SEO keywords to your website.
Linking Your Website to Increase SEO
In addition to including keywords, you can boost your SEO photography game by integrating links on your website. Linking to other websites and content on your site can help your Google ranking go up, as you are contributing to the ongoing traffic of the internet in a positive way.
Do Internal Linking
When you reference content in your website text, such as in a blog post, link out to another site that references that content or provides further information. Referencing content through links on your site will notify Google bots and result in further indexing of your website content. And more indexing means you will come up in search results more often, and at a higher position.
Try to link out using an SEO keyword to really take your SEO photography game up a notch. You can also link to the keyword that is the focus of the linked page in the hyperlink to boost your page to page linking.
Always link out to a reputable website with quality content. Linking out to spam or poor content sites will only bring your SEO down.
For example, if you are writing a blog post about wedding photography lighting, you may link out to a reputable gear review on a gear website about lights. Or if you are writing about your connection to an artist collective in your area on your bio page, you would link out to the artist collective's website.
Much like SEO keywords, avoid overusing internal linking on your website. Keep internal linking modest and professional, with one to two links per page maximum.
Create Strong Backlinks to Your Site
Backlinks are links to your website from other sites. Backlinks are like having street cred, it shows that other websites have vouched for your website. Having strong backlinks from credible sites will push your Google ranking up and help you create a network of support online.
To create strong backlinks, the content on your website has to be link worthy. This means having informative content on your site and keeping your content current and fresh. You can also build strong backlinks to your site by being featured online in publications or write ups. Make sure you include your website domain in the publication or write up to create a backlink.
Another way to create credible backlinks is to write for photography blogs or publications and citing your website domain in your bio. You should also include your website domain on all your social media accounts to drive traffic to your site, and create backlinks.
Adding Quality Content to Your Site to Boost SEO
Another key factor Google considers for SEO for photographers is the quality of the content on your website. Spam sites and poor quality sites are pushed down the Google ranking system because Google wants to show users the best content first. You want your website to be among the best so you rank at the top and users click on your site right away.
Let's look at how you can boost your website content so your SEO ranking is high.
Make it Easy to Navigate Your Site
Nothing turns visitors off like a poorly organized website! To encourage visitors to open your site and stay awhile, simplify the navigation and layout. Make it user-friendly and intuitive, with an easy to access menu bar, clickable buttons, and uncluttered pages. It should also look great on desktop or mobile.
When visitors land on your homepage, it should be clear to visitors right away what your website is about and what perspective you bring to the industry. Highlight your best work on your homepage, such as the best shots from your photography portfolio or a project you're proud of.
Keep Your Blog and Your Website Together
Avoid separating your blog from your website, or hosting your blog on a different platform. Integrate your blog into your website layout so you can boost your SEO ranking through blog posts and updated content.
If you post on your blog often, which you should be doing to increase your SEO, you could highlight your post on your homepage to encourage visitors to click and read.
Include Current and Informative Content
Though your site may be clean and simple, if it has quality content that visitors find valuable and informative, it will rank well. A flashy site with little substance will not rank as high as a simple site with detailed content.
To boost your website content, make sure you are informing, educating, and connecting with users in all of your website text. Ask yourself, "Does my site show I am an authority or expert in my field?" and "Does my site offer content that is informative and current to visitors?"
You can provide this type of information on a blog page or include links to articles you've written for online publications on your home page. Try to maintain a steady flow of quality content on your site to keep it interesting for visitors.
For example, to boost SEO for wedding photographers, you could provide content like gear tutorials, blog posts about outdoor lighting setups, and short write-ups on how to pose a bride and groom naturally.
As well, if you have a niche in the photography world, make sure you write about it on your blog or on a site that you can link to on your website. For example, if you have a specific focus in portrait photography for pets, you might have blog posts or related content about pet portraits.
Create an Engaging Meta Description for Your Site
A meta description is a page description that is used by search engines to index the page. It is text that appears under your title in search engine results. However, the meta description does not directly influence search results on Google, so it's not the place to use a lot of SEO keywords. Instead, it can be used to make your content clickable to visitors, and tell them what your website will offer them.
You can add a meta description in the box under the SEO tab in the backend of your website.
The description should be 150-160 characters long and should be short and to the point to grab a visitor's attention.
For example, you may write a meta description like, "Searching for a portrait photographer for your pet in Toronto? I'm a professional pet photographer with a love for animals and twenty years of experience in the industry."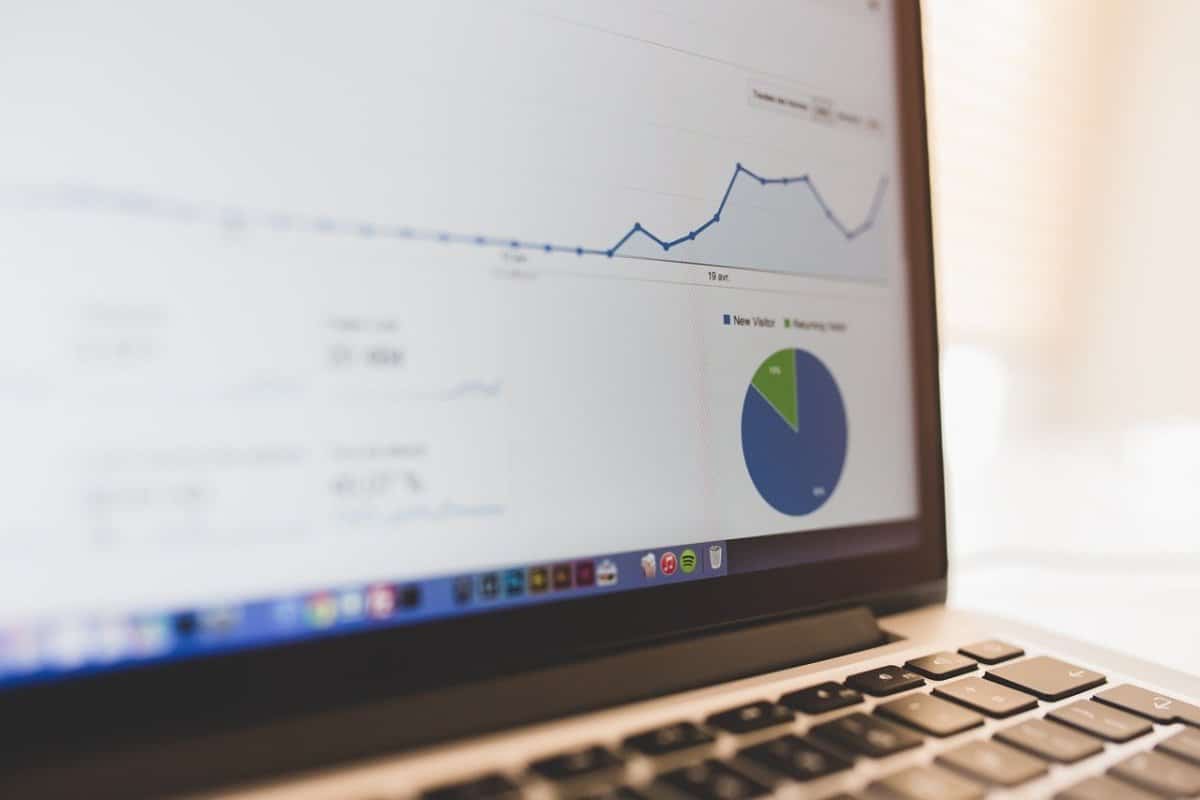 Tapping into Google Tools for SEO Photography
Google has built several essential tools for business owners to help them increase their SEO ranking and contribute quality content on the platform as a whole. Though there are many free SEO tools out there, these Google tools are a great way to boost your SEO on Google and will support your SEO photography needs.
Sign Up for Google for Business
Having a Google for Business (GMB) account can help to sync your website's information with the Google search engine and Google maps. Open a free account and fill out your profile with accuracy and detail. Use clear language and include details about your business, your skills, and your unique approach as a photographer.
Once your GMB account is active, it will ensure your website shows up properly on Google maps and you are ranked high in a Google map search for photographers in your area or location.
Update Your Google Business Information
Your business' name, address, and phone number (NAP for short) needs to be accurate and up to date on Google Business to boost your SEO. Your NAP should also be correct on all business directories, such as Yelp, Facebook Business, Wedding Wire, etc. Make sure your NAP is accurate and verified on your social media accounts, as well.
Having accurate, matching business information on all directories and platforms will boost your map search results and positively influence your SEO ranking. Use local area codes and numbers when listing your phone number to rank better in local search results.
Add a Sitemap to the Google Search Console
A Sitemap is a tool used by Google to better understand the content on your site, and index it regularly. It can also contribute to an increase in your SEO ranking on Google.
You can access the Google Search Console through your Google account. You will then need to go into the backend of your website to create a sitemap and add it to your Google Search Console. Some website builders, such as Format, automatically generate a sitemap for you to simplify the process.
Encourage Client Reviews on Google and Other Platforms
Client reviews are a great way to boost your profile as a photographer and can help to support your SEO ranking on Google. Ask your past clients to post a review about your business on Google, preferably a positive one. Encourage current clients to post a review with an email reminder or an in-person ask at the end of a photoshoot or session.
Ideally, clients will leave reviews on Google as well as on other review sites like Yelp. The more positive reviews you can have about your photography business, the better you will appear to potential clients online.
Track SEO with Google Analytics
After putting SEO for photographers in place on your website, keep an eye on how your site performs through Google Analytics. This free tool comes with your Google for Business account and is a great way to track the success of the SEO photography changes on your site. You can access analytics information like page views, popular blog posts or content, and website traffic.
Use the data from Google Analytics to update your SEO keywords if you notice some keywords aren't performing as well as you'd hoped. You can also tweak other details on your site to maximize your SEO.
Use SEO for Photographers in Your Online Portfolio
Now that you've learned about the best SEO for photographers, it's time to apply your knowledge to your online photography portfolio so you can rank high online and stand out from the crowd. After all, SEO is one of the most cost-effective ways to raise your profile and boost your online presence. It can lead to more clients and more opportunities, allowing you to grow your business as a photographer in a competitive industry.
Don't have an online portfolio yet? Use a website builder to build one in 10 easy steps and take your brand to the next level.
Pick one that has gorgeous themes to choose from, and offers features like a built-in blog and online store, plus client proofing.
Once you have a beautiful online portfolio, make sure you apply SEO for photographers to maximize your online potential. Follow our comprehensive guide and use SEO with confidence!
Want more photography guides?
Instagram Portfolios: Why They Might Not Be Enough for Photographers