As a photographer, whether you specialize in wedding, portrait, editorial, or travel photography, you face the same challenges: finding and managing clients, keeping track of deadlines, and handling invoices. That's where photography studio management software comes in. By centralizing your work and streamlining your workflow, these software solutions can help you focus on what really matters
But with so many options on the market, it can be overwhelming to choose the right one for your business. That's where we come in. As experts in the field, we've evaluated the top photography CRM software suites that offer project management, invoicing, automated emails, payment options, booking systems, workflow management, and lead generation tools. From budget-friendly options to top-of-the-line solutions, we've got you covered. Let's dive in!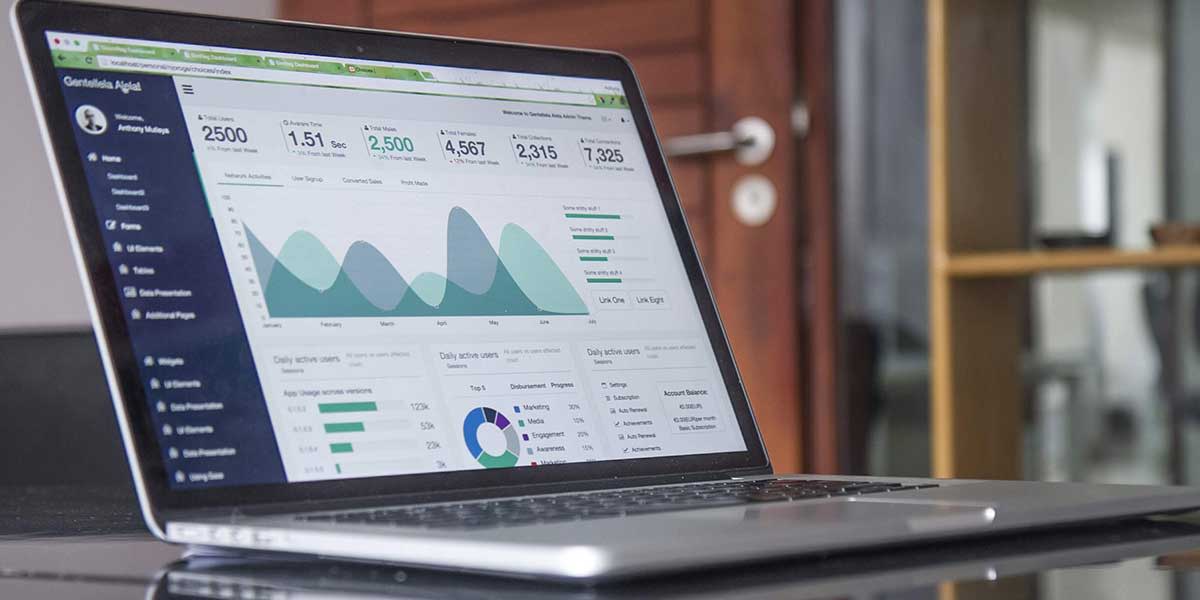 CRM For Photographers: What Features Do I Want?
What are some of the key requirements for your studio management software? Most of the CRM apps on the market offer the same general slate of features, but some might stand out in certain areas. Before making your selection, consider what you need as a business, where you need the most help, and what role your software will play.
Here are some features you should keep in mind when selecting a photography CRM:
Workflows that keep track of project stages and assist with automating tasks. Workflow software will generally offer templated workflows — many of them designed specifically with different photography gigs in mind, but you can modify or design your own to suit your needs.
Schedule and calendar management: A CRM can keep track of appointments and meetings, either through information input directly into the system (via a client booking portal, for example) or by syncing with a different calendar client like Google Calendar or iCal.
Generating and managing leads: You can harvest interested clients and setup the automation process to follow up through email. Some CRMs will create their own forms, while others will use a line of code or a widget for this. A few will even generate leads through your social media accounts.
Invoicing and payment: This, predictably, is a main use case for many professional photographers. Without any additional action from you, many CRMs are able to accept payments (e.g. just following up on past unpaid invoices with Square, Stripe or PayPal). Some can also automatically follow up on unpaid bills for you.
Client portals that will allow customers to submit and modify bookings.
Financial management tools: Some CRMs can supplement, even replace accounting software for photographers. Photography CRMs that offer expense and revenue tracking can be especially useful when it's time to file taxes while offering financial reports that give a bird's eye view of the financial health of your business.
With that info in mind, you're ready to check out our list of the best CRM for photographers in 2021!
But First…
Keeping up with communication and deadlines are vital for keeping clients happy, as it's sure to bring in word of mouth referrals. Another strategy to acquire new customers: make sure your online presence, including your online portfolio website, is well put together.
If you don't have an online portfolio yet, they're a snap to make. Look for an easy-to-use website builder with beautiful, customizable templates. Built-in features like Instagram integration so you don't have to manually update your portfolio with all of your newest and greatest shots, and a client proofing gallery will make sending proofs to your clients easy.
Best CRMs For Photographers
A CRM built by photographers for photographers. Workflow is a photography studio management software that comes with a best-in-class suite of tools to help photographers streamline their work.
Workflow allows you to manage and send large photos in private galleries, syncs with your calendar, send digital contracts and enables project and contact management all from one place. All of which allows you to connect with clients and provide excellent service while also making it simple for collaboration. Clients can favourite photos or publicly share photos.
Client Galleries by Workflow lets you organize your project information like a professional. Do it quickly, save time, and be more productive.
Pricing Starts at: Free
ShootQ's studio management software offers an impressively broad range of features. To start, there's online booking, with quick invoicing and online payment (plus automatic late notices for those who don't pay up front). Meanwhile, those bookings are added to your schedule, which integrates with your other calendars.
Customization is key with ShootQ: You can set up and edit your own workflows and pre-template emails, questionnaires and other documents, and customize client-facing portals to suit the look of your business. Additionally, their financial reporting tools can also be customized to show the data you most want to see. ShootQ also syncs with Quickbooks for more control over your accounting. On top of all that, there's even a workshop module that will let you lead workshops digitally.
ShootQ features an iOS app that lets you use the service on the go, with an Android version coming soon.
Pricing: Starts at $29/month
Another piece of photography management software designed by and for photographers. Sprout Studio was created to be as fast and user-friendly as possible. Their studio management tools include plenty of branding customization options for customer-facing pages and forms.
But Sprout puts a heavier focus on bookkeeping and accounting, offering easy invoicing (with Stripe, Square and PayPal integration for payment) and an all-in-one "Business Health" feature that offers plenty of graphs and analytics to look at your business's financial situation at a glance. Want to see the type breakdown, by percentage, of all your past shoots? Your booking percentage? The amount of money you have from outstanding invoices? They've got you covered.)
On top of that there are some nifty photography-specific features, like online galleries and design proofing, that most CRM for photographers generally won't bother with.
Pricing: Starts at $20.17/month
If you're the kind of small business owner who likes to have everything precisely how you like it, Táve is the CRM software for you. Táve is aimed at a number of creative industries, but it's a powerful piece of photo studio management software as well.
It's intensely customizable, allowing you to create prompts and tasks that can be integrated across their workflow system, contact forms, questionnaires, contracts and more. Additionally, you can set your own due dates for those tasks, resulting in a to-do list that keeps itself constantly up to date.
Tave also auto-generates booking quotes, and its lead tracking feature will follow up automatically with new potential clients, providing updates on the status of each file within your dashboard.
Táve's users say the learning curve can be steep, and the software can take time to get set up the way you want it — but the customization possibilities makes the trade-off worth it. Plus, their customer support team is quick to help, and the developers are adding new updates all the time.
Pricing: Starts at $21.99 per month
On top of having the cutest branding of anyone on this list, this user-friendly (and relatively wallet-friendly) piece of photography business management software was created explicitly with photographers in mind. Features include an easy-to-use task management system, pre-made and customizable workflow options, and a customizable client portal that lets clients approve quotes, sign contracts and pay online — it'll even automatically send reminders for unpaid invoices.
A mobile app makes on-the-go management easy. Plus, Studio Ninja works seamlessly with a number of other tools, including Gmail, Google Calendar, Xero and QuickBooks. PayPal and Stripe integration and comprehensive financial reports make Studio Ninja a useful piece of accounting software for photographers as well.
Pricing: Starts at $23.30/month
In their own words, this CRM for photographers offers "everything you need and nothing you don't". Among Iris' features: Online booking, an invoice system that works with Square and Paypal and sends out automatic deposit and payment requests, and a unique "scouting" feature that steers you toward new locations when shooting out in the field.
Their lead generation feature will pull from your Facebook and Instagram accounts, in addition to using email-based contacts. Invoices, questionnaires, and contracts are all easily customizable, so you can add your own branding to keep things looking professional. ShootProof and Quickbooks integration is also available.
Pricing: Starts at $22.50/month
Pixifi was created by a wedding photographer who was struggling to find a streamlined solution for his business. Pixifi works from any device, syncs with a long list of other software (including Google Calendar, Stripe, Mailchimp and Dropbox), and offers a customizable dashboard that lets you put the elements you use the most front and centre.
One of Pixifi's biggest selling points when it comes to photography client management might just be its fully-automated booking system, a relative rarity in the CRM world, which allows customers to select dates and options, hit checkout, sign a contract, and pay their fees without you lifting a finger. Their calendar system allows you to note your own availability in the system — meaning no more double-booking.
If you like all your documents to match your branding, fear not: Pixifi offers plenty of snappy templates for contracts, as well as the ability to customize them to your liking. A built-in financials platform will let you send invoices, log your expenses, and keep on top of taxes. And a drag-and-drop lead management platform lets you get the ball rolling on interacting with new potential clients in a snap.
Pricing: Starts at $29.99/month
Honeybook offers a customizable workflow area that lets you create your own templated task timeline for different types of projects (and shows you clearly where your projects are in the cycle). The tasks from your workflow are sent to an all-in-one dashboard area that lets you send emails, questionnaires and more from the same place. Honeybook also allows you to customize and add your branding to invoices, contracts, contact forms, and much more.
Those looking for accounting software for photographers will also appreciate Honeybook's ability to create reports using your customer data (including reports on profits and losses, where your leads are coming from, and your customer conversion rate). In addition to its own iOS and Android apps, Honeybook integrates with Calendly and Google Calendar, Gmail, Zapier, and QuickBooks.
Pricing: Starts at $9/month
The brainchild of photographer and coach Esther de Boer, who wanted a CRM that lent a more personal touch to her correspondence with clients, Shootzilla offers a back-to-basics, user-friendly approach to CRM for photographers. The intuitive, easy-to-use interface includes customizable workflow templates tailored to photography projects (including weddings, portraits, and more), with simple toggling between your leads and existing clients.
You can customize your own email templates; additionally, Shootzilla will alert you to email-based tasks that need attention, then let you send that email right from your dashboard. Shootzilla's calendar syncs with Google and Apple calendars. One drawback: Shootzilla doesn't currently have an invoicing feature.
Pricing: $24/month
Booksteam specializes primarily in customer booking and scheduling, so if you're mostly looking for photography client management software instead of workflow management tools, this might be more your speed.
Booksteam allows clients to make appointments through a (customizable!) booking platform, manage their bookings, and keep their info up-to-date. Additionally, Booksteam can also generate client invoices and collect payments (through Paypal or Stripe) and includes a financial report feature that will give you data-based overviews of your business.
Other features Booksteam offers that a more organizationally-oriented CRM won't: A built-in review collection platform and display, discount codes, gift certificates and the option to buy bundled packages of services.
Pricing: Starts at $19.95/month
Formerly known as PICR, Bloom is a beautifully-designed, affordable CRM suite geared at a variety of creative "solopreneurs". Created to balance task management software with marketing tools, Bloom offers an organized task management system that allows you to organize your workflows and track tasks, automate emails, and even deliver images.
Bloom also features lead capture and management capabilities, scheduling, invoicing and digital contract signing, and more. Their app, which allows users to communicate with clients, update their calendars, keep track of bookings and record payments, is currently available for iOS, with an Android version in the works.
Pricing:: Free
A more pared-back photography management software option, Picspotr offers a no-nonsense approach to CRM with a low price tag and simple features.
Picspotr offers customizable package creation, easy invoice drafting (and easy tracking of whether or not those invoices were paid), plenty of templates for documents, digital contract signatures, and a payment platform that uses PayPal, Stripe or Square. There's also a scheduling feature that syncs with a number of calendar apps (including Google and iCal), as well as a basic accounting feature that tracks expenses and payments and offers an overview of your income.
If you prefer to get hands-on with branding and customization or want a more powerful accounting tool, you might find Picspotr a little too back-to-basics — but this might be just the ticket for those seeking a budget-friendly photography business software option that will help them keep their projects organized.
Pricing: $9.99/month
Named for the multiple jobs each small business owner juggles, 17Hats is a popular CRM for photographers and creative entrepreneurs of all kinds. Serious multitaskers with multiple side hustles will particularly enjoy the fact that several businesses can all be run under one account.
Users praise 17Hats for its intuitive workflows, which let you see through a project from lead generation all the way to completion while automating tasks and task reminders to keep projects moving through the cycle. Contracts, proposals, invoices and other documents can also be pre-templated and automated.
The software also handles online payment (through a number of portals including Stripe and Paypal, though some users have had trouble keeping more than one payment method active at once). Generally, 17Hats lags on the financial management and bookkeeping side, so this might not take the place of accounting software for photographers with more complex needs.
17Hats isn't also as big on data visualization and customization as some other CRM platforms, so those looking for ultra-powerful analytical tools might want to look elsewhere. However, the platform is constantly being updated — so you might see more tools coming down the pipeline before you know it.
Pricing: Starts at $15/month
Dubsado is a popular CRM choice for creative small business owners of all stripes. Their dashboard offers a few extra neat widgets: In addition to standard entries like action items and upcoming appointments, you can see an ongoing comparison of your profits and expenses, monitor your financial goals, and see how much money is still owed in unpaid invoices.
When it comes to invoicing, Dubsado's templates are pretty bare-bones, but there are some interesting payment options, including the ability to make one payment option universal but turn on others for specific clients. which could come in handy if one of your clients doesn't want to use your default option.
Finally, where most of the CRM services on this list offer a limited-time free trial to get a feel for the service, Dubsado lets you try out your first three clients for free.
Pricing: Starts at $35/month
U.K.-based service Light Blue is another CRM for photographers — but instead of being entirely cloud-based, it's a piece of desktop-based software that you can use even without an Internet connection, though you can also use their iOS apps and sync data between them. That also means that instead of paying ongoing subscription fees, Light Blue just requires you to buy the software outright, which offers a potentially appealing alternative to monthly fees.
On to the software: Light Blue offers a dashboard that puts appointments and shoots, communication histories, new business inquiries and other tasks all in one place. On top of standard organizational tools like communication histories and scheduling, there's also easy invoice generation, a digital contract signature feature, and a built-in payment platform.
If you really love to delve into data and analytics, Light Blue might have what you need: In addition to a number of built-in financial reports, you can tinker with their built-in querying tools to look at whatever metrics you like. If you ever get stuck at any point in the process, or just need tips on getting set up, there's a sizable bank of video tutorials available on Light Blue's site to walk you through the process.
Pricing: $350 lifetime flat fee
If an aesthetically pleasing experience is key — even when it comes to your photography management software — you'll likely love Bonsai, an easy-to-use CRM aimed at a variety of creative businesses and entrepreneurs.
Their sleek, streamlined, easy-to-learn interface includes a number of powerful features. Automated document creation is a big selling point, including contract generation (using their pre-included, lawyer-verified templates) and invoicing. Additionally, can even get alerts when clients view documents and when they interact with them — a handy little addition. Bonsai's system also takes notes of when invoices are paid (or when your client intends to pay).
On top of that, there's easy expense tracking (Bonsai can even import spending data directly from your bank account), financial overviews, and time tracking, which might come in handy for those who bill hourly.
Pricing: Starts at $19/month
Free CRM For Photographers
While you tend to get what you pay for when it comes to photography studio software, there are a few free CRM options out there that can still be useful for photographers with more low-key organizational needs.
Note: in this list, we have excluded CRMs that offer 'free trials', as these are not indefinitely free for users. The studio management tools that made the list are those that truly offer a free CRM, with options to upgrade.
Workflow is a studio management tool that contains all of the most essential ingredients to manage and collaborate with clients.
In Workflow's free plan, you can share password protected client galleries, transfer 2gb of data, input an unlimited amount of contacts, send contracts and have 24/7 customer support. The simple, friendly customer support is ready to assist you in any way to help you get started with Workflow at all hours. Best of all, it'll allow you integrate with Lightroom and Capture One.
This is a budding professional photographer's best tool to get started.
If you're looking for a great free CRM for photographers, you might have met your match in Studiocloud — it's free for single-user accounts, which is perfect for solo photography businesses. (The price is bumped up to $35 per month when you add a second account.)
For a free tool, Studiocloud is pretty darn comprehensive, offering project management and client management tools, an online booking tool, online payment, digital contract signatures, automated emails and payment requests, and a fair bit of customization. Studiocloud even offers bookkeeping financial reports and integrates with Quickbooks (plus Google Calendar, Mailchimp, and other services). Desktop, online and iOS access keep you organized no matter where you are.
Though it's one of the most widely-used marketing-oriented CRMs on the market, Hubspot makes a great CRM for photographers as well. Hubspot offers a broad range of packages, ranging from free for a "starter" package to an elite "enterprise" package geared toward advanced marketing firms. Though the features (as you might expect) are throttled back considerably for unpaid users, Hubspot's free platform is still a good way to dip your toe into the world of CRMs.
The free Hubspot platform features a suite of lead management tools — you can even see what your leads viewed on your site before they submitted anything through your contact form. Additionally, their lead analytics dashboard shows you where your leads are coming from and what's driving the largest number of conversions.
That's probably the biggest selling point of the free version of Hubspot, but there's also contact management, communications history, an easy email function that lets you follow up on inquiries, and the ability to merge with a number of other apps and programs (including Shopify and MailChimp).
Flowlu is free for up to two users, with the next tier (for up to eight users) starting at $29. Though it's geared primarily toward other businesses, its solid slate of features make it a useful free CRM for photographers as well.
The free version includes most of Flowlu's features. There's an in-depth lead generation and contact management system, as well as the ability to track tasks and deadlines via the workflow and calendar tools. In terms of financial tools, Flowlu offers direct invoicing via the CRM.
Additionally, a revenue and expense tracker will help you keep tabs on your finances, while the powerful reports feature offers an instant analysis of your financial data, including reports on where most of your business is coming from — and where your business can improve.
Custom CRM for Photographers
While discovering the best CRM for photographers depends entirely on the size of your business and your commercial requirements, there are plenty of feature-rich options available. That being said, If you need to find a CRM for photographers that exactly matches the needs of your business, sometimes off-the-shelf solutions simply won't cut it.
Custom web applications offer precisely the tools you need without paying for extra baggage that doesn't fit your business. Building a web application will require significant time input from you and your team, as well as high initial capital costs to get it going. However, creating your own CRM for photographers allows you to avoid the accumulation of subscription fees year after year.
Táve is touted as one of the more customizable CRMs for photographers. If personal branding is a touch you wish to demonstrate to your clients, then this software could be the right choice.
ShootQ is another option that allows you to customize your lead capture system. More personal tones and appearance can be established through personalization for features such as questionnaires, quotes, contracts, emails.
How to Successfully Trial your New Photography Studio Management Software
If you have started a free trial offer on some studio management software, you must ensure it is right for you and your business' needs. Effective studio management software for photographers can save you hours each week and keep your books in check, but it also costs a substantial amount of money. Here are some tips and tricks to make the most of your free trial.
Give yourself enough time to learn and explore. Studio management software is often full of features and customization, but this means the learning curve is pretty steep too. Set time aside from your busy schedule to get to know your new photography studio management software in a calm and peaceful environment.
Include the whole team in the process. If multiple people are going to be working with photography business software, it is important to include them in the decision-making process. This prevents unforeseen issues further down the line and helps promote general understanding across the business of how the new system works.
Be clear on your business needs and goals. In order to pick the right photography studio management software, understanding your business-specific photography management requirements is key. This includes detailing your order of operations, how you engage with clients, and the billing terms and procedure.
Keep track of your issues and write down any questions you have. No photography workflow software is perfect. We're constantly on the lookout for the holy grail of photography business management software, and you are likely to come across problems with whichever product you choose. However, the support that comes with studio management software for photographers is often first-class, meaning their team will usually be able to help you navigate any hurdles that are lying in your way. Be sure to make detailed notes of these issues so support teams can do their best to help.
Ask your clients for feedback. One of the best ways to test the efficacy of new photography workflow software is to ask your clients what they thought of the experience. After all, happy customers are the key to running a successful photography business. If they felt the process went smoothly, the chances are that the photography business management software is doing its job. This also gives you an opportunity to relay any client difficulties on to the CRM provider to see if they have any solutions.
Now that you have thoroughly tested your new photography studio management software, you should be ready to make an informed decision on whether to integrate it into your daily workflow. While it may seem daunting at first, CRM software can make photography client management simpler and more organized, saving you much-needed time in the day.
Now Go Get Organized!
When it comes to CRM for photographers, there are tons of available options to explore — but with a little digging, you'll be able to find the studio management software that's the right fit for you and your needs. Happy organizing!
Want more tips on how to build your career?
How to Write a Contract: Freelancer Guide to Protecting Your Rights
Moneysplained's Guide To Finances For Freelancers
28 Freelance Work Websites For Finding New Clients And Better Jobs