As the demand for video content increases, many creatives are integrating video into their skillset by tapping into a website template that makes adding video to your site pretty easy. Maybe you are looking to get into a career as a videographer, or perhaps you're a blogger, a movie reviewer, or a real estate photographer who needs great looking video for your site.
Video website templates are a great way to create video content that looks professional and eye-catching, grabbing visitors right away and encouraging them to check out what you have to offer. Using a web-builder like Format, you can integrate video easily into the web design of your site, and customize a website template to make it your own.
Ready to create a video portfolio for your work? We've got you covered with a comprehensive guide on how to choose a website template, and how to use it effectively to highlight your work.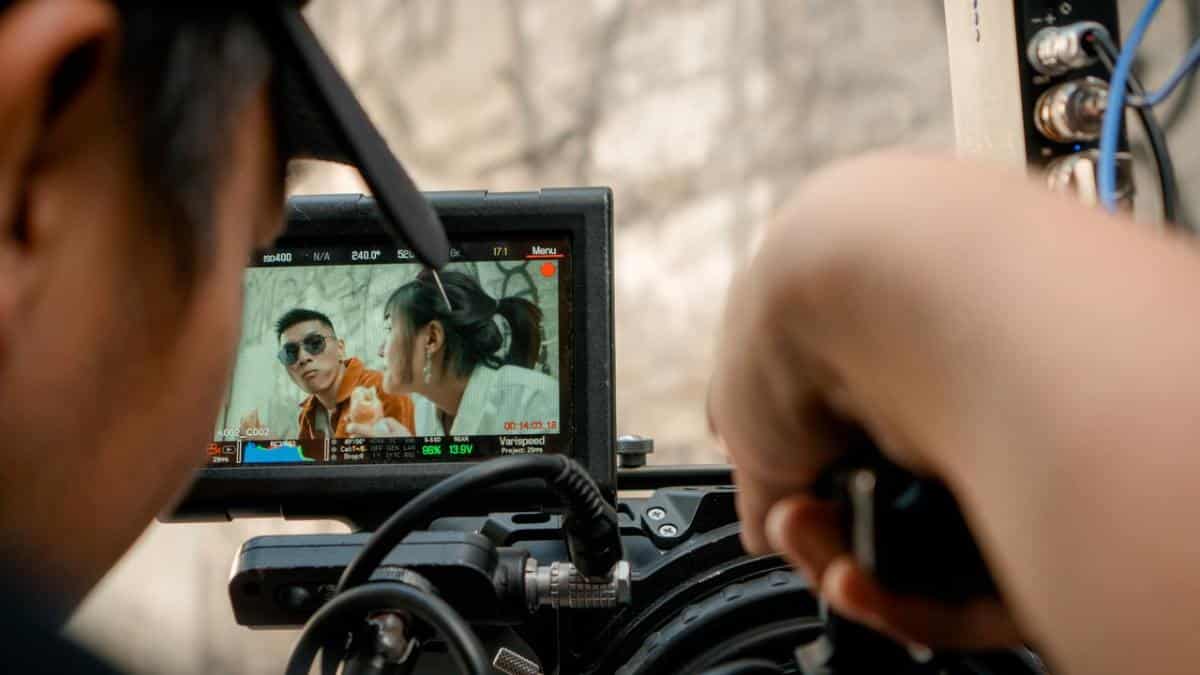 Selecting Your Platform
Once you've created your video content, from shooting family and friends to capturing clients and events, the first step to creating a video portfolio is choosing a platform that has the ability to house your video content. The platform will host your video content online, and give you access to website templates where you can customize your content, as well as market and brand it. The website builder should have the following features:
High Quality Website Templates
When you create a video portfolio, you want to have access to a variety of different templates you can try out to find the right one for your videos and your brand. The templates you have access to will affect the web design and overall look of your site. Look for a platform that offers a variety of website theme options built specifically for showcasing video content, as they will present your videos in a stunning, engaging way.
A web-builder like Format, for example, has many different website templates available to highlight videos on your website, with features like an automated slide show and scrolling galleries, as well as unique video backgrounds. These features will make it easier for you to design video portfolios sure to impress.
Easy to Use and Customizable
The video platform should be user friendly and cater to an accessible user experience. If you are new to web design and have never used a website template before, you should be able to navigate the backend of the platform easily, and on your own, without any knowledge of HTML or code. If you do have to create an HTML website, it should be pretty straightforward to create on the web builder, with basic knowledge of code and HTML.
As well, check that you can easily customize the website template to suit your needs and style. Web-builders like Format, for example, have features like a customizable video title page and a custom grid layout you can adjust based on your videos and preferences.
Bulk Video Uploading
If you have a lot of videos you plan to upload to the platform, the last thing you want is a slow, unresponsive site or the inability to upload a lot of videos at once. Confirm the video platform gives you the option of doing a bulk video upload so you don't waste precious time. Make sure the platform makes it easy for you to build a responsive website that can handle streaming video. The platform should be able to handle different types of video uploads quickly and efficiently.
Blogging and eCommerce
If you plan to have a video blog or start a blog magazine to boost your website traffic, make sure the video platform you choose can handle these features. As well, if you want to eventually set up an online store on your video site, make sure your video platform has an eCommerce option that is accessible and easy to use.
Analytics and SEO Tools
Another great feature of a video website is the ability to track your website visits, clicks, and overall performance. This analytics data will give you a better sense of what's working on your site and how you can improve so you can reach more clients and really highlight your videos. If you want to access tools like Google Analytics, you will need to use a web-builder for your video website so you have a domain name that Google can track and analyze.
As well, Search Engine Optimization is a great way to boost traffic to your website, especially if you plan to have a video blog or update the content on your site regularly. SEO, when used properly, is a powerful website feature that can really raise the profile and reach of your website.
Go with a Web-Builder for Better Variety and Features
There are a number of website builders on the market to choose from. Website builders, like Format, offers theme templates created specifically for hosting video content and comes with a variety of video-specific features. Many web-builders also offer free video tutorials to help them use website templates properly and effectively, as well as customer support for any issues or problems that arise with your website.
As well, web-builders make it easy for you to purchase your domain name and provide hosting services all in one as well as gives you access to a variety of templates for your site. You can often do a free trial of the web-builder so you can see if it will fit your video needs.
Try a Video Streaming Service for a Simple, But Limited Option
If you simply want to do video sharing and streaming without a video website template, you may be fine with using YouTube or Vimeo as a video platform. These sites will provide a hosting and streaming space for your video content. They are great if you're looking for just a video player or a video portal, acting as a video streaming website.
However, with these sites, you will not get access to a complete video website with theme templates, analytics, blogging, and eCommerce, as well as other great features. You also won't have your own domain name or have a professional looking website to which you can direct potential clients when they inquire about your video skills.
Choosing a Video Website Template
Once you've decided which web builder you'd like to use, it's time to select the right website template for your videos. If you are using a web-builder, there will be a gallery of templates to choose from, with many different features and options. When you pick a website template, check for a few key design elements, including:
The Slideshow Feature
One of the more eye catching elements of a video website template is the slideshow feature, where several videos or images appear one after the other on the main page of the site. Many Format templates will have this option built-in so you can showcase more than one video on your main page.
The Embedded Video Feature
When you embed a video on your website, it will appear as the first thing the visitor will see on your site's landing page. This is a good option for a website template if you have a demo reel of your best video work you'd like to highlight on your site. Embedded videos are also of better quality and load quickly, making them a great addition to a video website. They also allow you to display your videos full screen, which could maximize their impact on your website.
Scrolling Galleries
This feature is a great way to add movement and dynamism to your website template, where galleries of images or videos scroll easily vertically or horizontally on the page. If you find you have website copy as well as images or videos you'd like to highlight, scrolling galleries can help to keep your content balanced and easy to navigate.
A Variety of Different Video Backgrounds
Look for a video website template that gives you choices when it comes to the background of the video. Some website templates allow you to upload an image as a background, appearing behind your video. You could also upload a custom drawing or design, such as your logo, whether it's created by a professional designer or by an online logo maker. Or you may go for a website template that has a neutral background color for the video as part of the design so it does not distract from the video itself.
Ideally, you will have a few theme templates to choose from, with different background options, so you can play around until you find the right template for your video.
Smart Site Navigation
When you are looking for a template for your website, it's important that you consider the user experience, and make the site accessible for users. Check if the template has options like a pinned menu bar, a dropdown menu option, or a collapsable menu. You may also look at the layout options of the template to confirm it will be easy to navigate for visitors, free of clutter or distracting, unnecessary tabs or buttons.
Customization Options
A good template will give you the option to customize the layout and overall website design. Many web-builders, like Format, make it easy for you to use the page builder to add or remove pages, such as a contact form or a portfolio section. They also have a layout builder tool you can use to adjust or change your website's layout.
Change your mind on your website theme? With a web-builder like Format, you can switch up your website theme easily, without losing all your existing content. Using a customizable template allows you to create a responsive website that can change and evolve along with your career.
Uploading Your Video
Once you've chosen the perfect template for your website, it's time to upload your content. If you are using a web-builder, this step is fairly straightforward. You simply upload your videos into the template, where you can then play around with the overall template design.
Once you add in your videos, you can adjust the home pages, the layout, the navigation, the color options, the font, and other design elements until they align with your brand.
Why Create a Video Based Website?
Video websites are a great way to showcase your best content, particularly for videographers, cinematographers, and filmmakers. Many real estate agents will offer video services to their clients and may find they can attract new clients with a video website. Some photographers are also branching out to create videos for clients, especially for weddings or events. In a world saturated by images, you may find you stand out more if you have a responsive website featuring your videos, drawing visitors in with stunning moving images.
Ready to find the right template for your video website? Check out the stunning themes and templates on a web-builder like Format, including templates designed specifically for video creators. Format also has great add-ons like an online store, integrated social media tools, and the ability to optimize your website for better search engine performance. Our customer service is also top notch, and we have a variety of different free resources for you to access so your video website can look it's best.
Looking for other photography resources?
How Four Artists Use Their Websites to Sell Their Work
How to Write a Successful Photography Business Plan