You don't need a complex setup to come up with new, portfolio-expanding still life photoshoot ideas. There are lots of still life images you can capture by just walking around with your camera, and if you do want to do a bit of production design or product styling, you can use ordinary objects you already have to create new still life scenes.
You don't need to create complex scenes to take memorable, portfolio-worthy still life photos. When you start looking, you'll find that there are photo opportunities all around you if you know how to see them. Interesting light and shadow interplay can make great subject matter for still life photographers. As light changes throughout the day, so will the still life images that you can capture.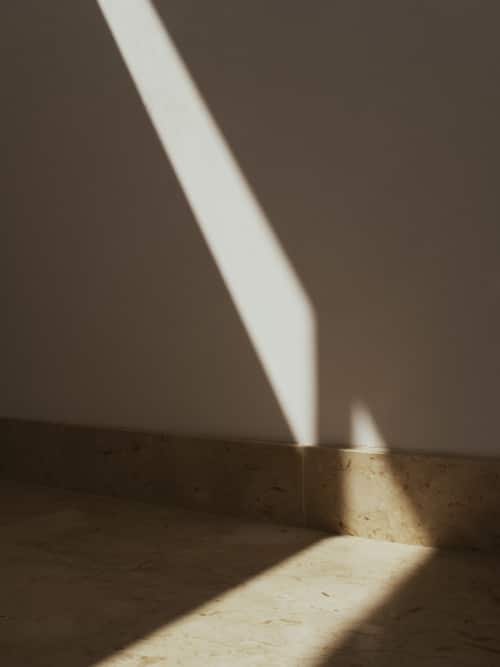 Photo Credit: Michelle Aarlaht
One of the recurring themes in traditional still life painting is the ephemeral nature of our time on earth and the inevitability of death. Heavy themes, we know, but since they're so baked into the genre of still life art, exploring them in your photography is an effective way to connect with the tradition while making it your own. This photo series includes objects like dried flowers and bones, which frequently appear in still life paintings, but are presented in a thoroughly modern way.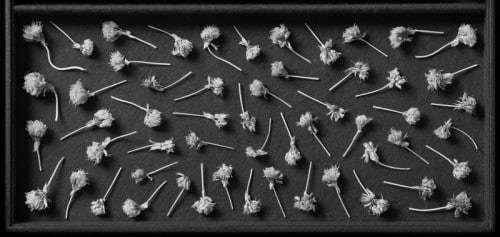 Photo Credit: Allen Schill
Still life photography can provide a lot of information about an object. In this example of a wine bottle, the dirt, berries and herbs around it serve as a decorative frame but also give you an idea of the fruity and herby terroir that the grapes grew in. One of the challenges of this type of product photography is keeping the image aesthetically interesting while also making sure the components are relevant to the story you're trying to tell.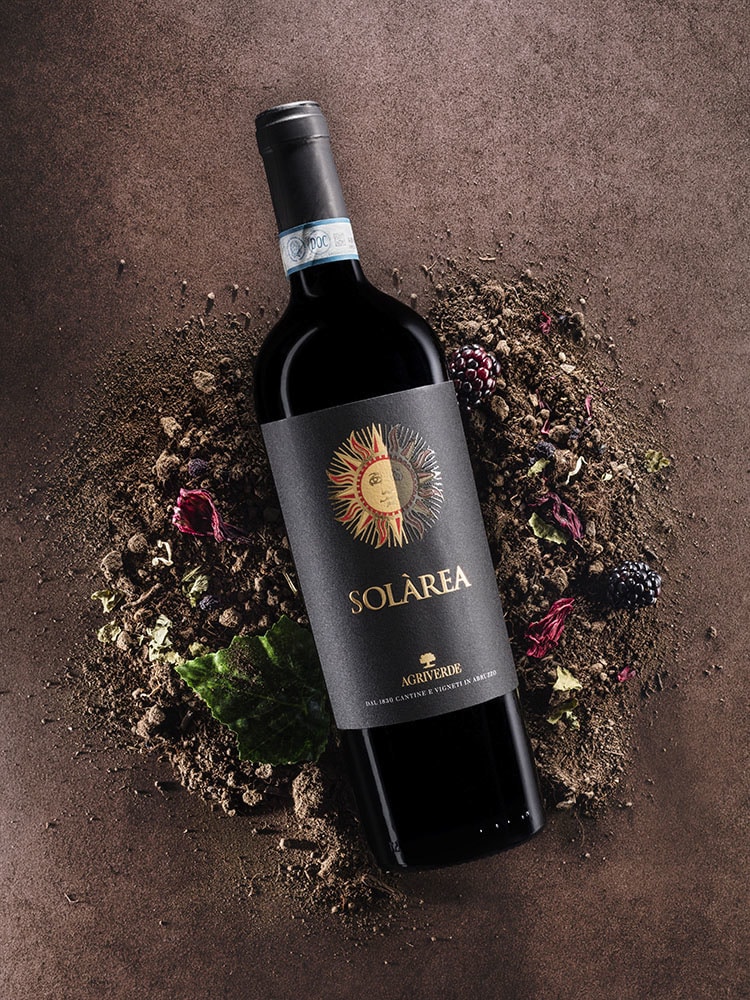 Photo Credit: Piergiulio Fiore
Even traditional still life subject matter, like the vegetables in this photo can be made into something extraordinary by the way they're arranged. Here, inspiration is taken from the Japanese art of ikebana or arranging flowers. Instead of flowers, common produce like, kale, tomato, and ginger are used to create a beautiful composition. This theme of turning the ordinary into art comes up again and again in still life photography.
Photo Credit: Nocera Ferri
If you want to set up an inexpensive still life photoshoot idea in your own home easily, you don't necessarily have to create artful ikebana compositions. Even the most mundane foods, like this peanut butter and jelly sandwich, can get the still life photography treatment. Through the lens of a still life photographer, it becomes a beautiful (and mouther-watering) combination of textures and colors. You really don't need food styling skills to recreate this kind of image.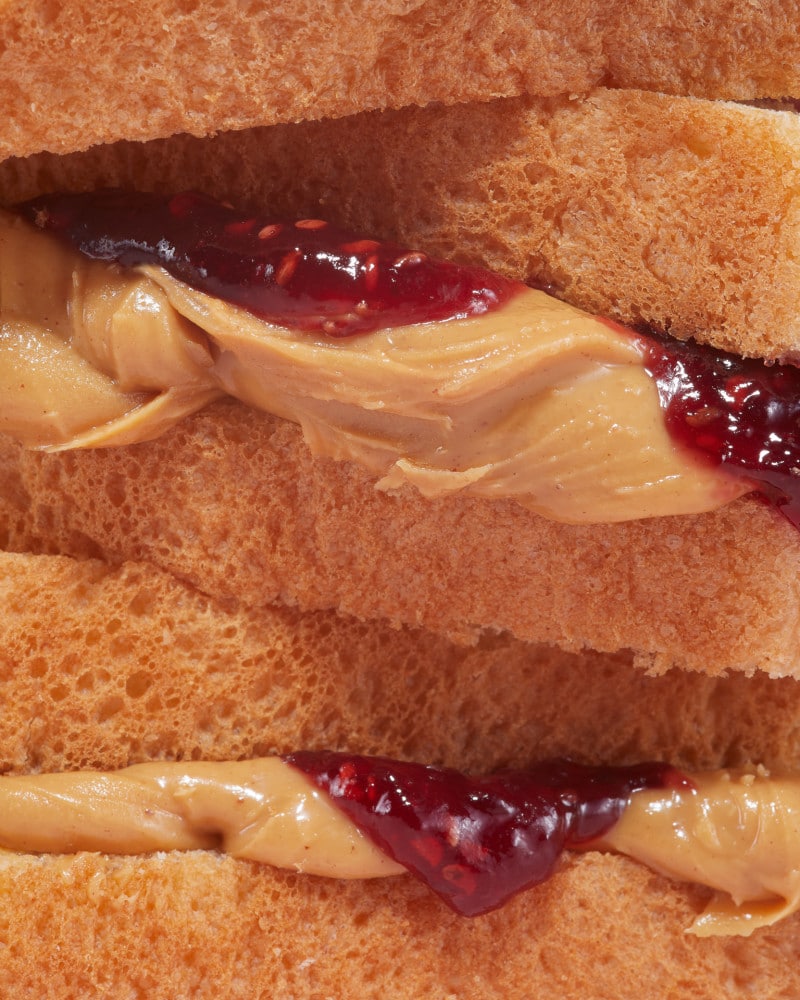 Photo Credit: Marlene Rounds
Your still life photoshoots can be studies in individual rules of composition. In photography, balance refers to the arranging of different elements in a photograph to give them equal weight. This photographer pushes the theme further by balancing the actual subject matter—a tower of rocks and a supplement bottle—into a perfectly balanced tower. You can create this effect with some supportive props holding up the rocks and a bit of Photoshop magic.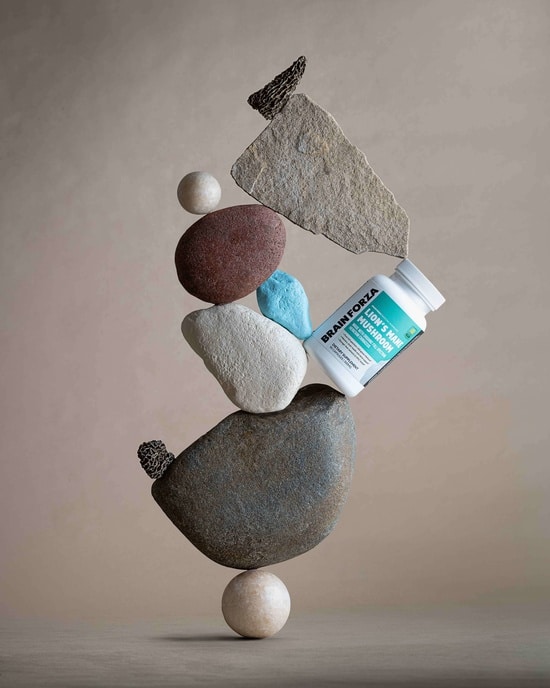 Photo Credit: Adam Nigro
Some still life photographs immediately make the viewer think of everything that is implied outside of the frame, or that might have just happened before the photo was snapped. This cinematic, story-focused approach to still life photography involves ensuring that the elements in your shot can be taken together as clues about the wider story. Here, the two glasses, matchbook, and lipstick stain suggest a romantic liaison just outside the frame.
Photo Credit: Lindsey Wernli
With the right lighting, you can achieve a surprisingly deep and moody still life image of objects that might not immediately seem very dramatic. Food is the perfect subject matter for this style of still life since it can carry themes of sensuality and indulgence. The trick to achieving this kind of still life is to use dark backdrops — a chalkboard is a good prop to have on hand — and to amp up the contrast and shadows.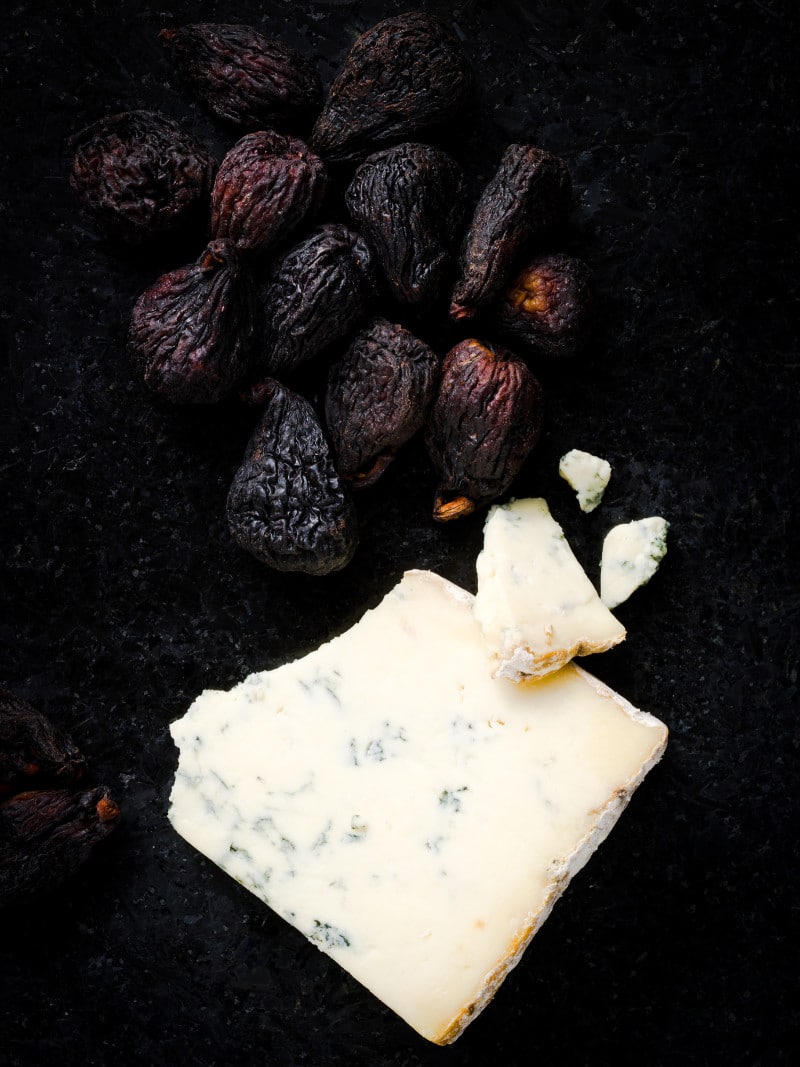 Photo Credit: Cory Dawson
A good way to build up an interesting still life photography portfolio and to challenge yourself with fresh still life photoshoot ideas is to explore areas around where you live where you might be able to find new, unusual textures and objects to photograph. In this way, you don't have to worry about creating scenes in your home or studio. Instead, you just have to look for subject matter that is out there, waiting for you to find it.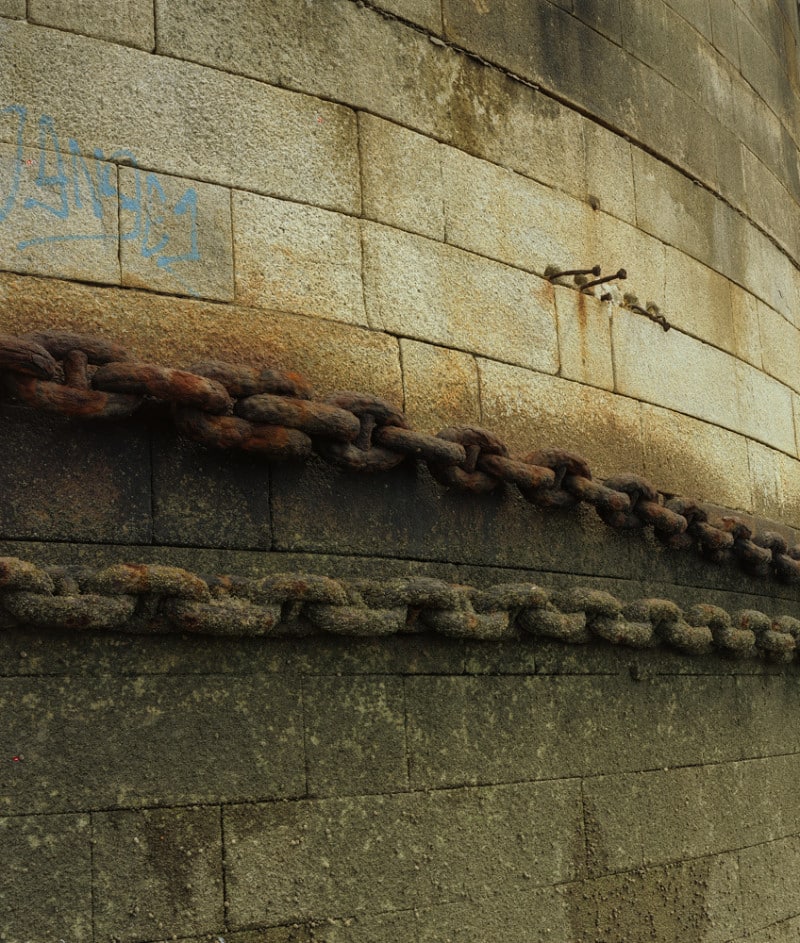 Photo Credit: John Englefield
If you have a macro lens or a macro attachment, you can capture small details and textures in much more detail than with regular lenses. This macro approach to still life photography is very popular when shooting cosmetics products, where texture is one of the major selling features. To get this ultra-glossy, perfected look, you'll probably need to do a bit of post-processing in Photoshop to smooth out irregularities.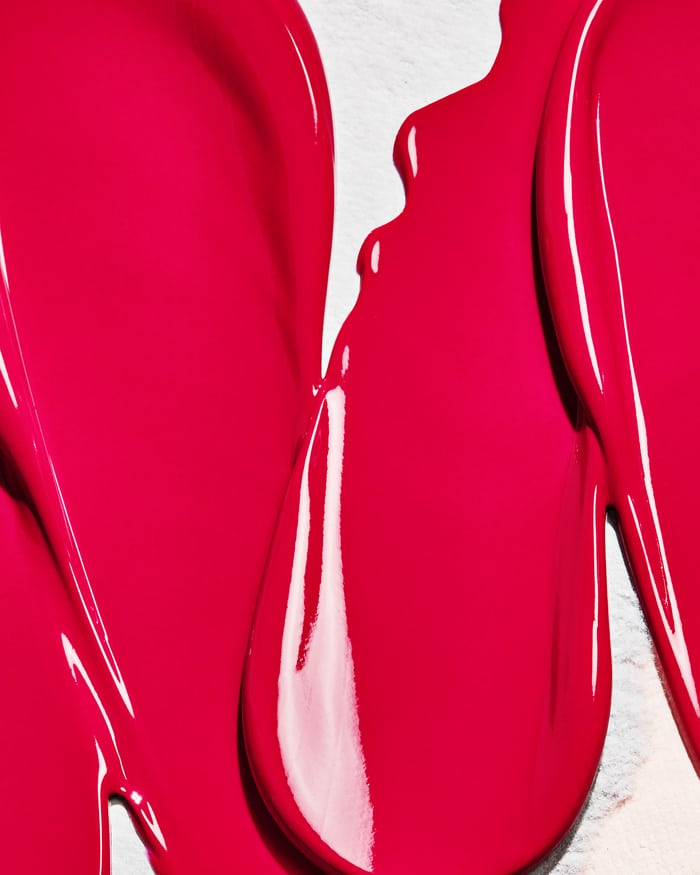 Photo Credit: Cody Guilfoyle