From fashion design to fabric-based installations, these artists are making some seriously innovative textile-based creations.
Textile art is one of the oldest known forms of craft. Weaving has been around for tens of thousands of years—and yet new artists continue to reinvent the medium all the time, bringing new materials, applications, and aesthetics to their textile creations. Weaving is only one form of textile art, of course. Many textile artists' work involves practices such as screenprinting, repurposing found materials, embroidery, and much more.
We found ten textile artists whose artist portfolios are worth a closer look. Some of them are fashion-focused, while others make everything from home decor items to immersive installations. Something they all have in common beyond their chosen medium is a well-designed website. These textile art portfolios are sure to inspire no matter what kind of creative work you make.
Find even more website design ideas with our huge round-up of the best artist websites built using Format.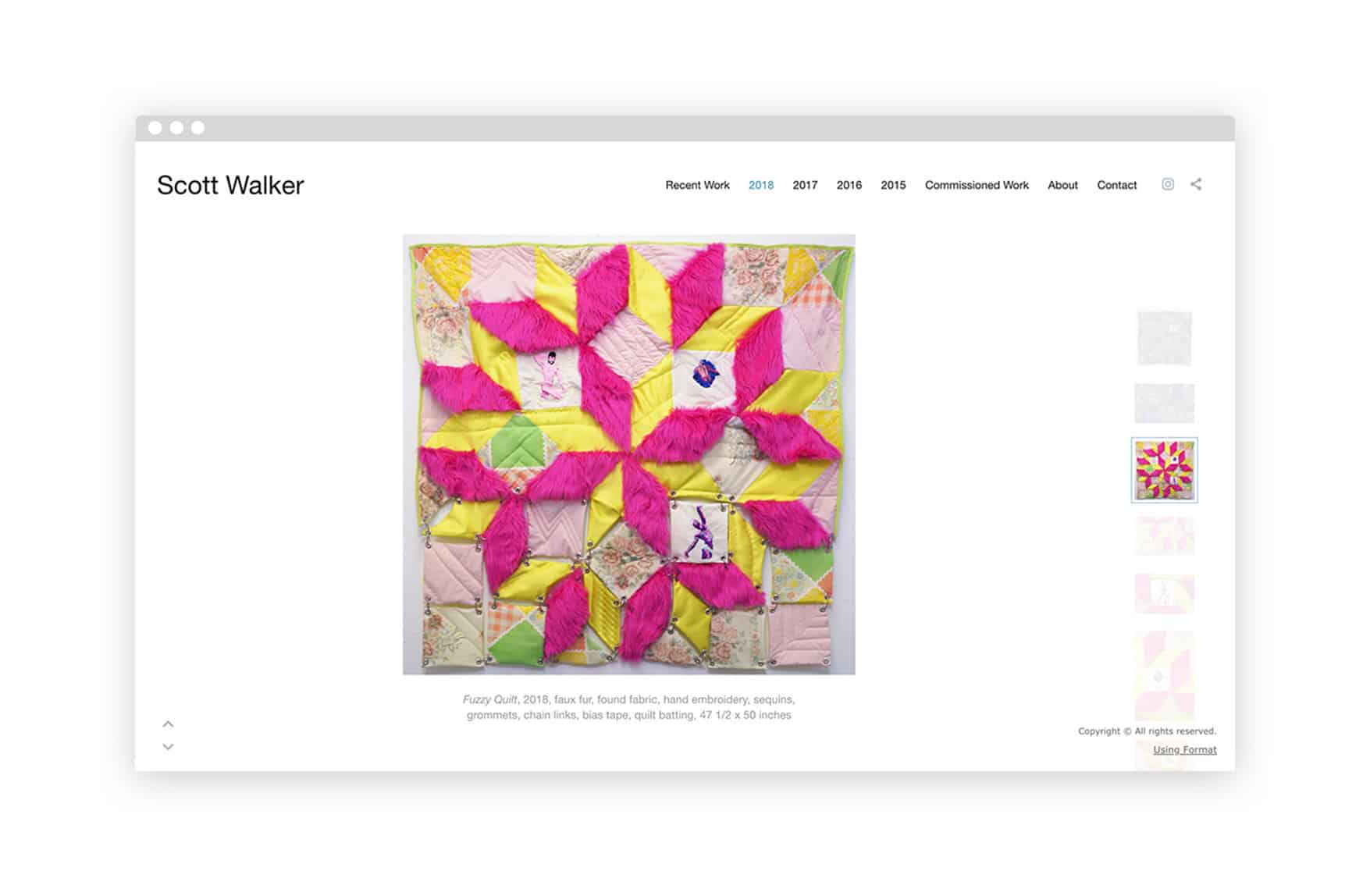 Scott Walker
A New York-based artist and recent Parsons graduate, Scott Walker works with fiber craft techniques such as embroidery, quilting, and macrame. Often working with materials such as sequins and fun fur, Walker's work brings a camp, kitschy aesthetic to traditional mediums. His artist website displays work organized by year of creation for a chronological browsing experience.
www.scottwalkerfineart.com
Format Theme: Grace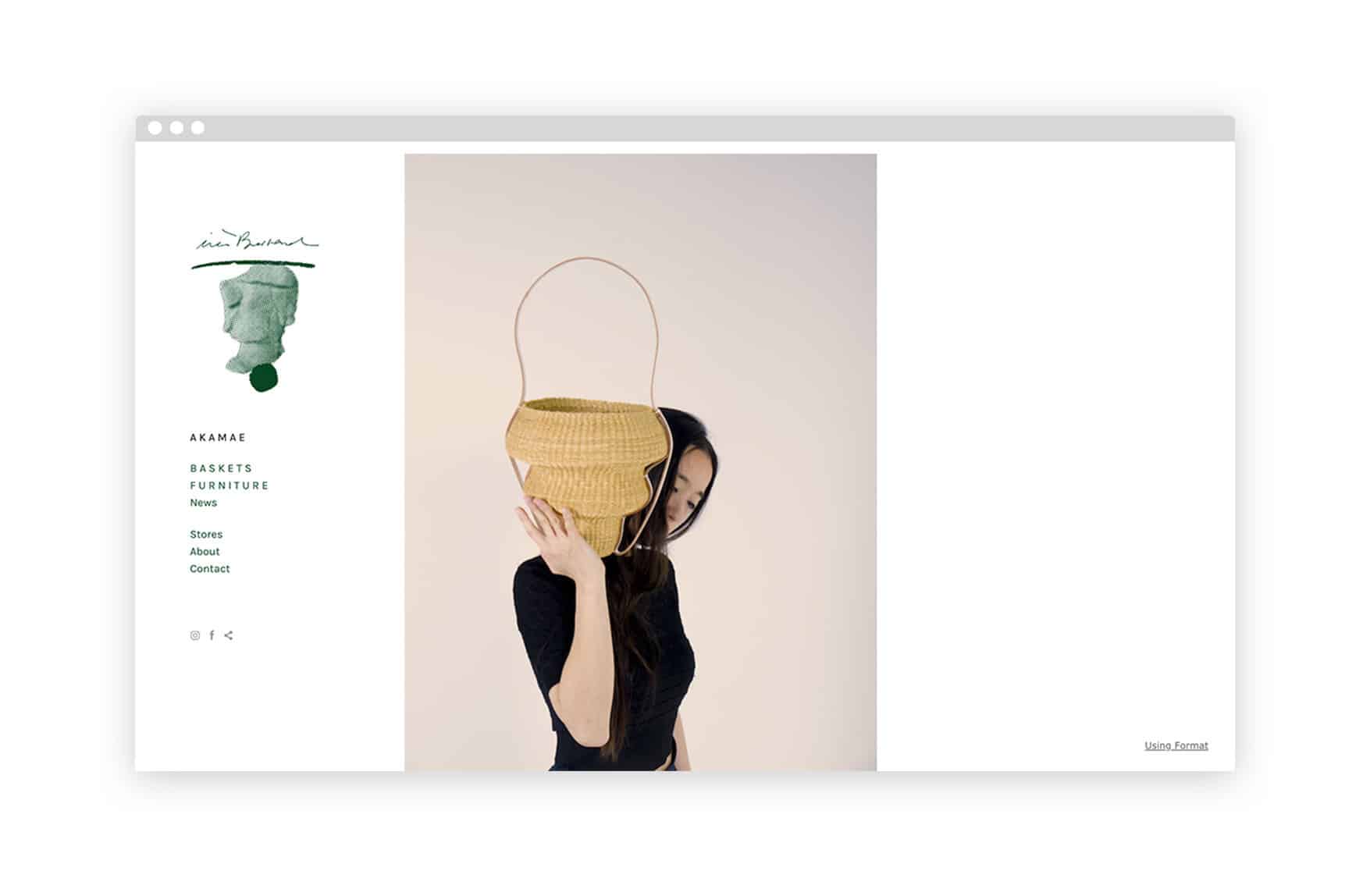 Inès Bressand
Designer Inès Bressand's focus is on collaborating with craftspeople using traditional methods—most recently, she created a series of baskets with weavers in Ghana. Her eye-catching baskets have been featured in Vogue, and are available at some trendy stores worldwide, such as the Dover Street Market in Ginza. A bold graphic logo at the top of her sidebar menu adds punch to Bressand's online portfolio.
www.ines-bressand.format.com
Format Theme: Ora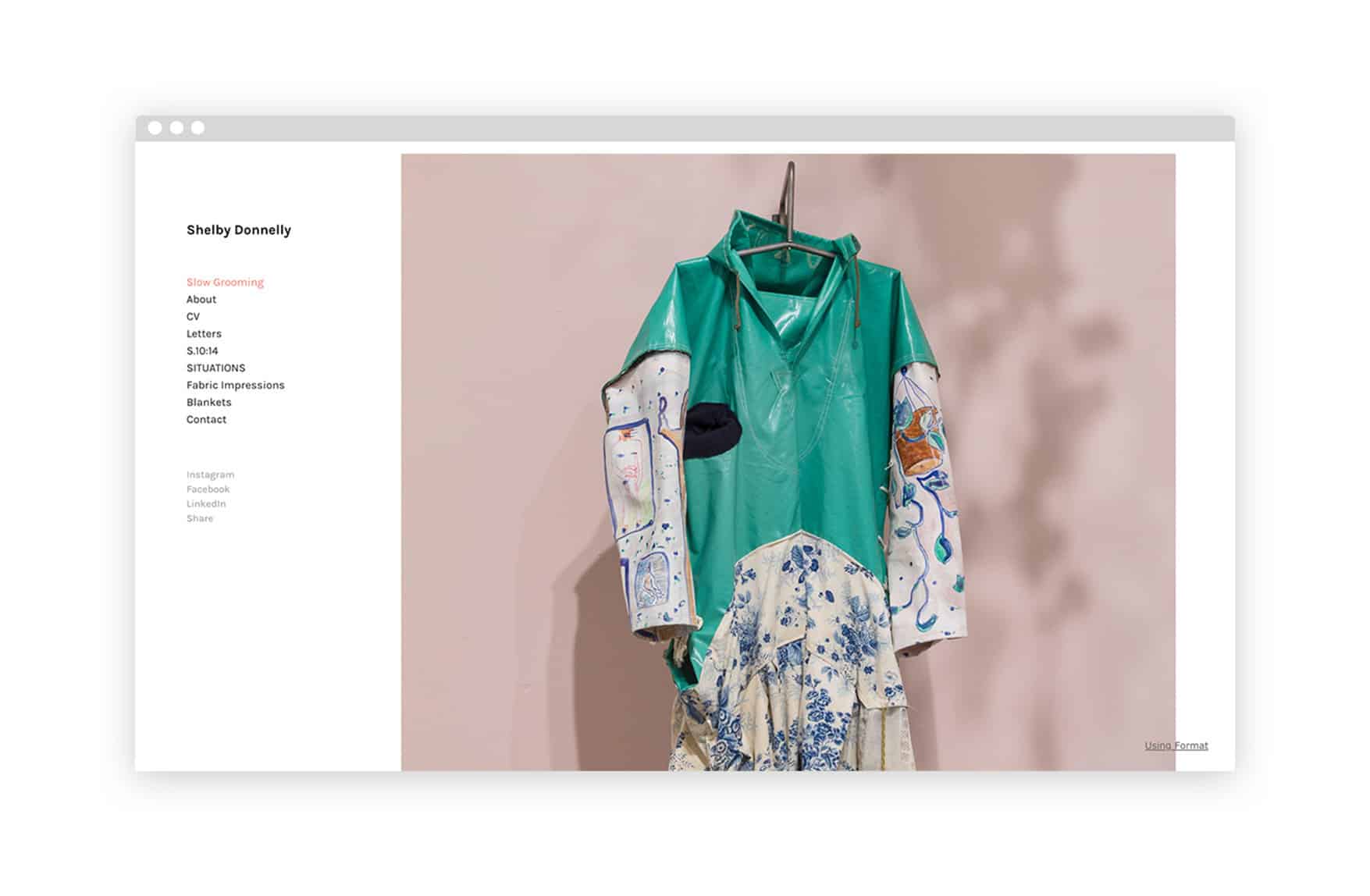 Shelby Donnelly
Located in Philadelphia, Shelby Donnelly is an interdisciplinary artist who creates garments, textiles, and other works of art. Rituals and spirituality are sources of inspiration for Donnelly, whose work has been shown at institutions across the United States and abroad. She organizes her textile art portfolio with separate galleries for different installations and projects.
www.shelbydonnelly.com
Format Theme: Ora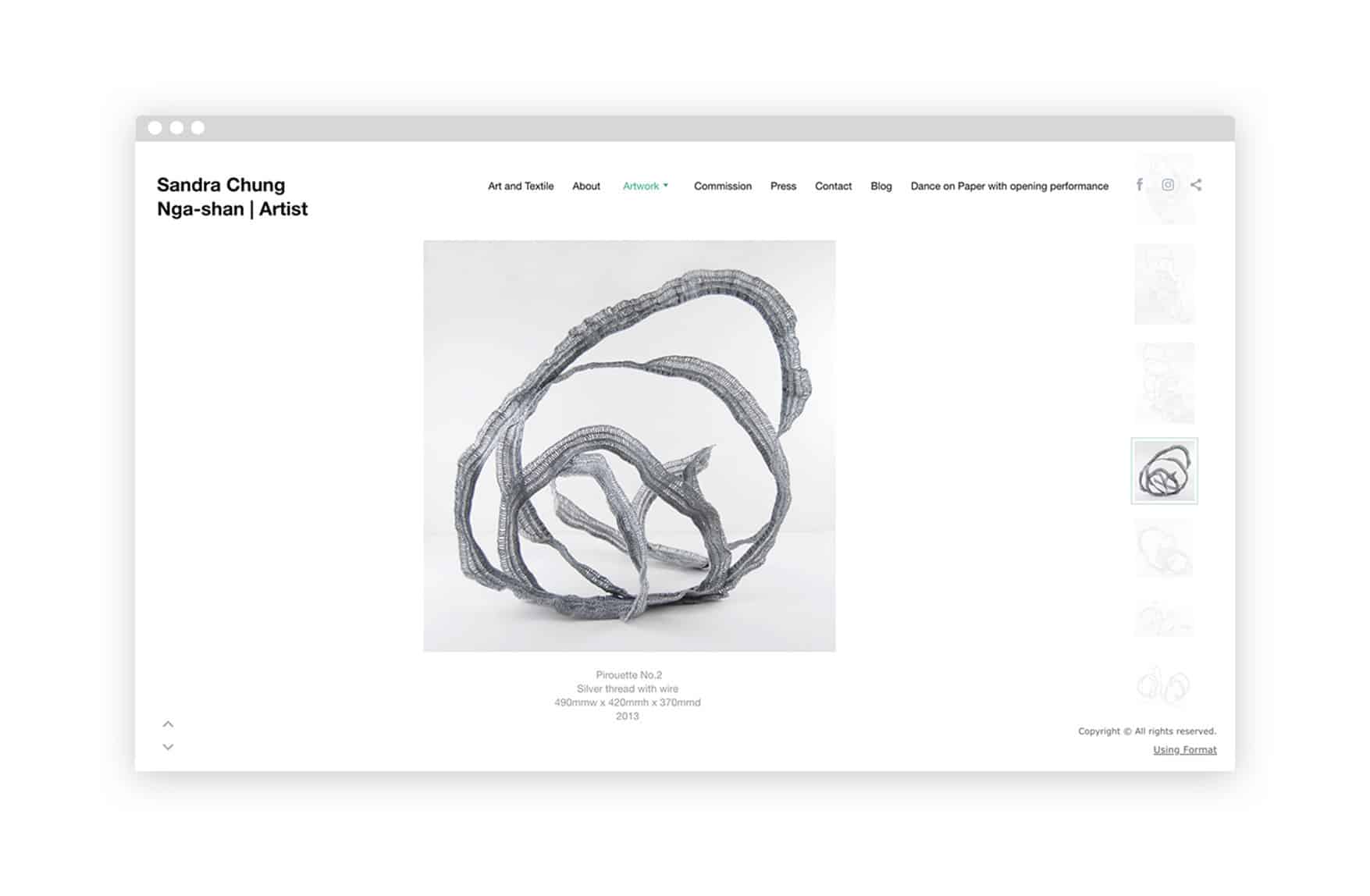 Sandra Chung Nga-shan
Hong Kong-based textile artist Sandra Chung Nga-shan works with a wide range of materials that includes acrylic, Chinese ink, paper, yarn, and fabric. Chung has studied in Melbourne and Hong Kong, and has exhibited work around the world. Dance—ballet in particular—is an inspiration for some of the delicate sculptural pieces she creates. Chung's website centers images of her work for a contemplative feeling.
www.nschung.com
Format Theme: Grace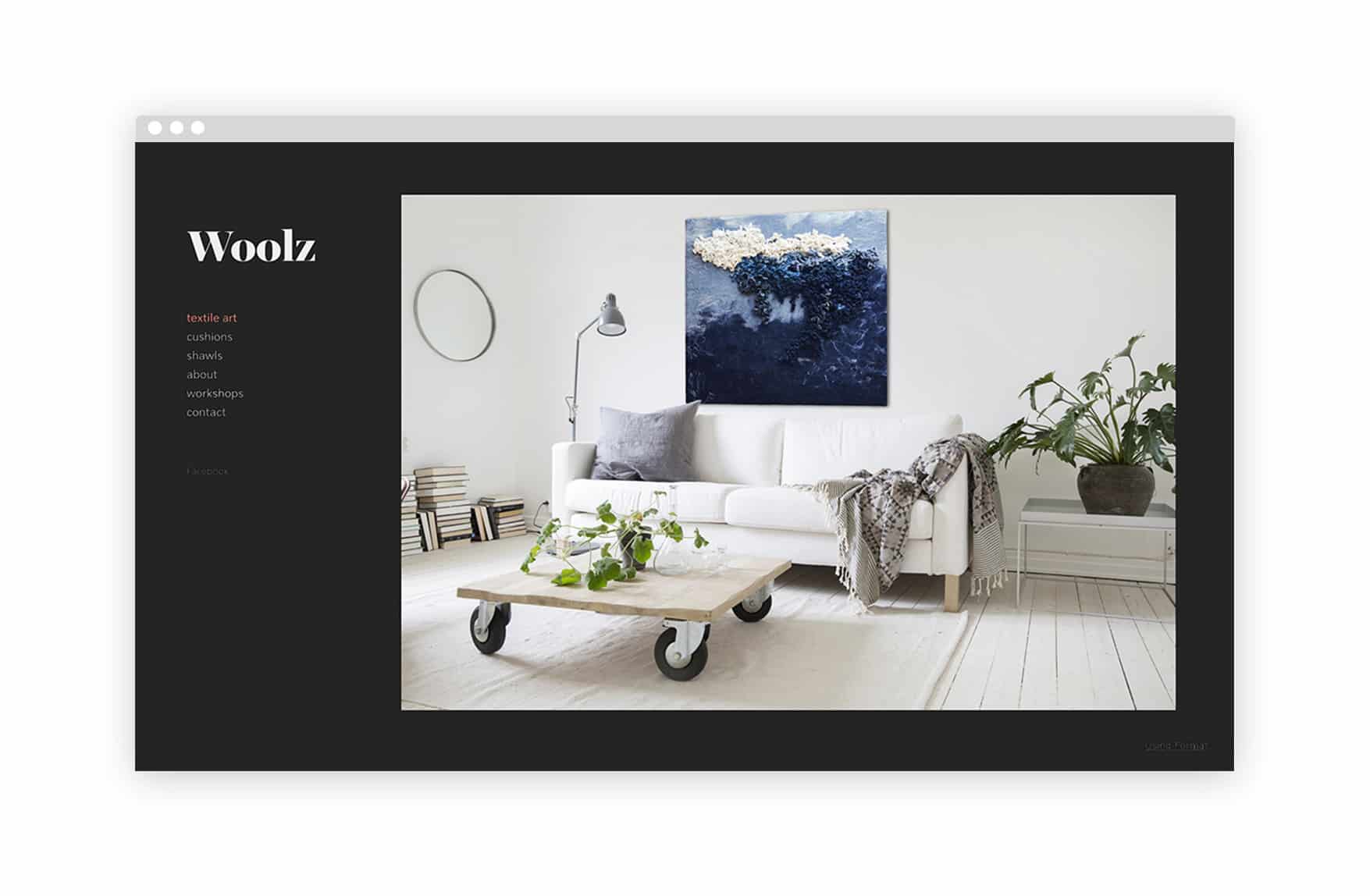 Leonie van Poecke
Woolz is the design project of Dutch textile artist Leonie van Poecke. Creating pieces such as wall hangings, cushions, and shawls, van Poecke makes use of natural materials like wool, silk, and cotton. Her works are richly textured and colored, with abstract, organic designs that add a cozy feeling to a room. The dark grey background on her textile website allows photos of her work to really pop.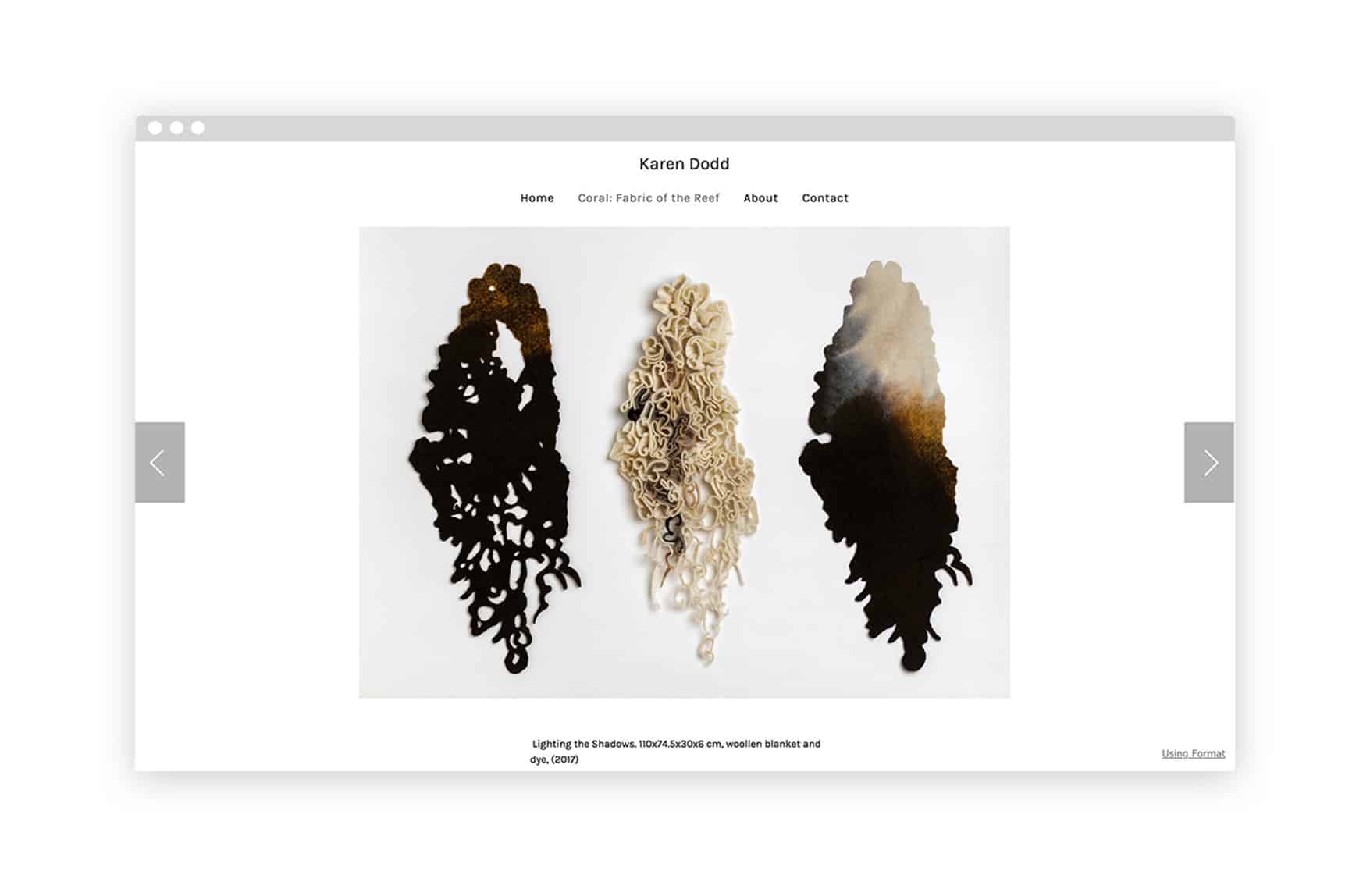 Karen Dodd
UK artist Karen Dodd works with the natural world to create art inspired by living things, as in her project Coral: Fabric of the Reef, seen here. Dodd's art practice includes not only textile art but also printmaking and collage. After spending many years as an art educator, Dodd has recently returned her focus to her own artwork. Her website displays her work one piece at a time in a click-through gallery, allowing visitors to carefully take in every detail.
www.karen-dodd.com
Format Theme: Foray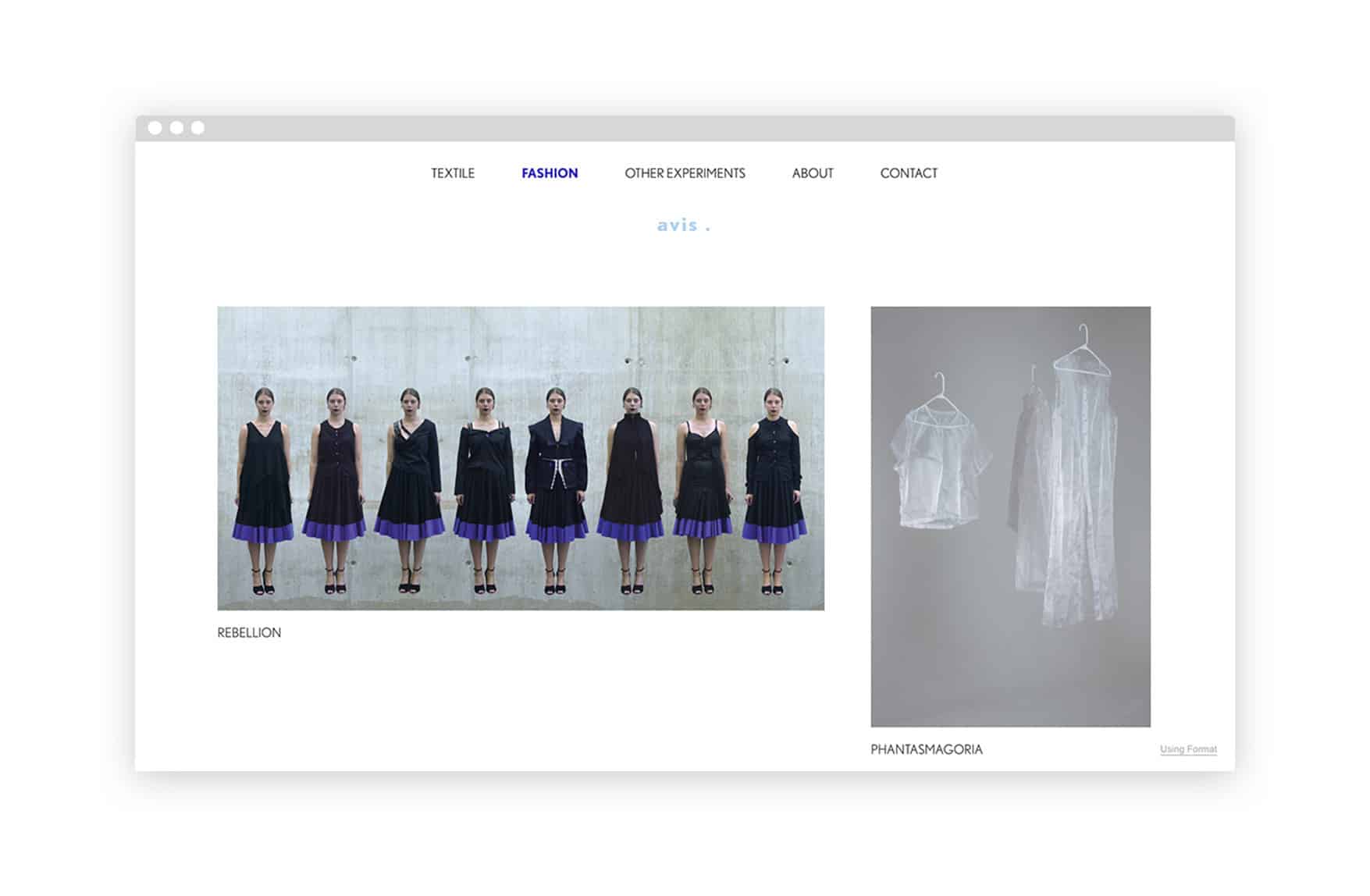 Avis Yu Han Ho
A graduate of Toronto's OCAD University, artist Avis Yu Han Ho has created both fashion design and textile artwork. Her portfolio uses a collage layout to showcase a range of projects together on a page, with the option to click through each one for a more detailed gallery.
www.aviscatqueen.com
Format Theme: Sierra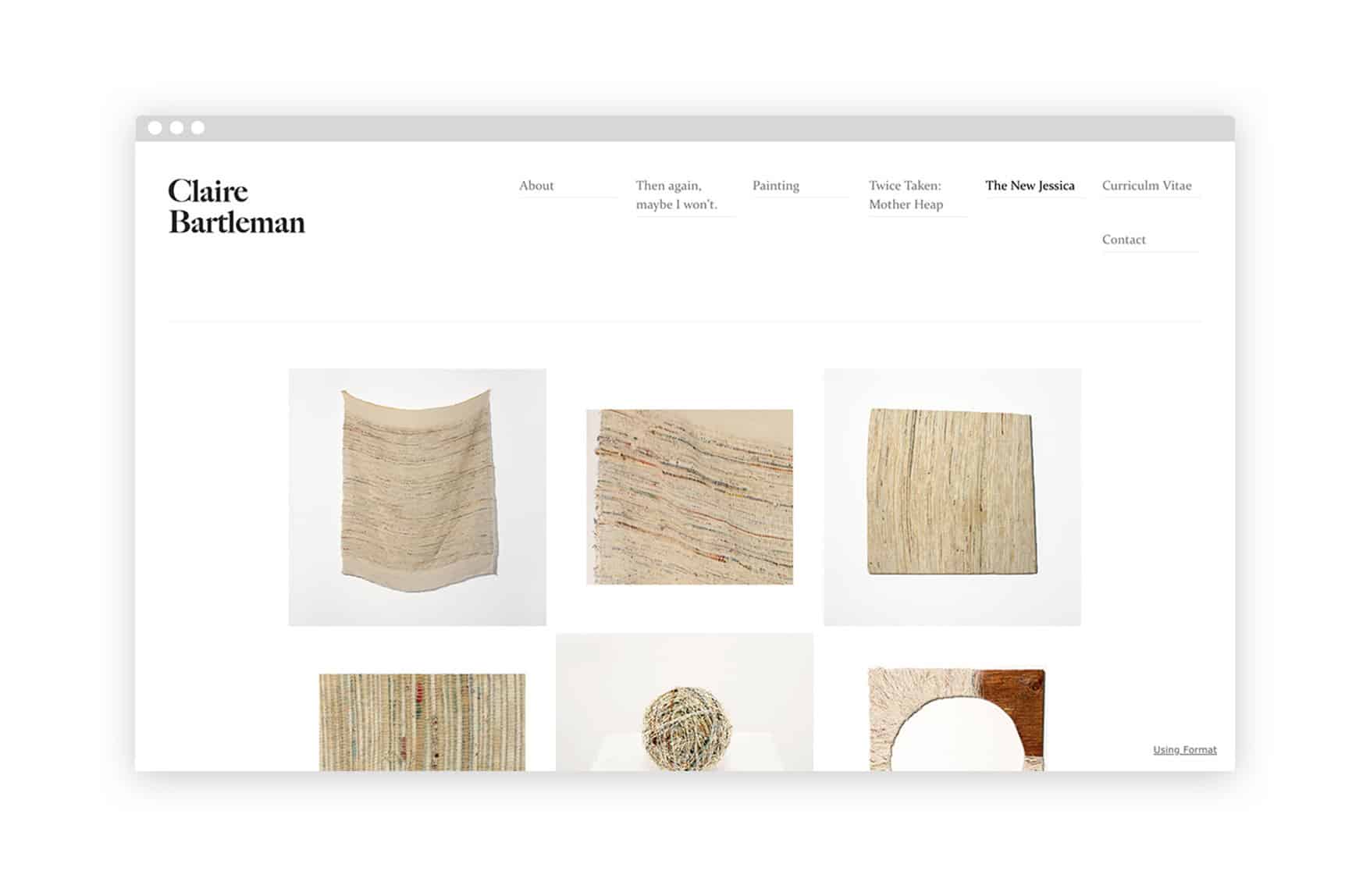 Claire Bartleman
An interdisciplinary artist originally from Montreal, Canada, Claire Bartleman focuses on repurposing found textiles. She is currently working on an MFA at Western University. Her portfolio is pared down to just a few projects, making it easy to quickly get a feel for her work.
www.claire-bartleman.format.com
Format Theme: Monocle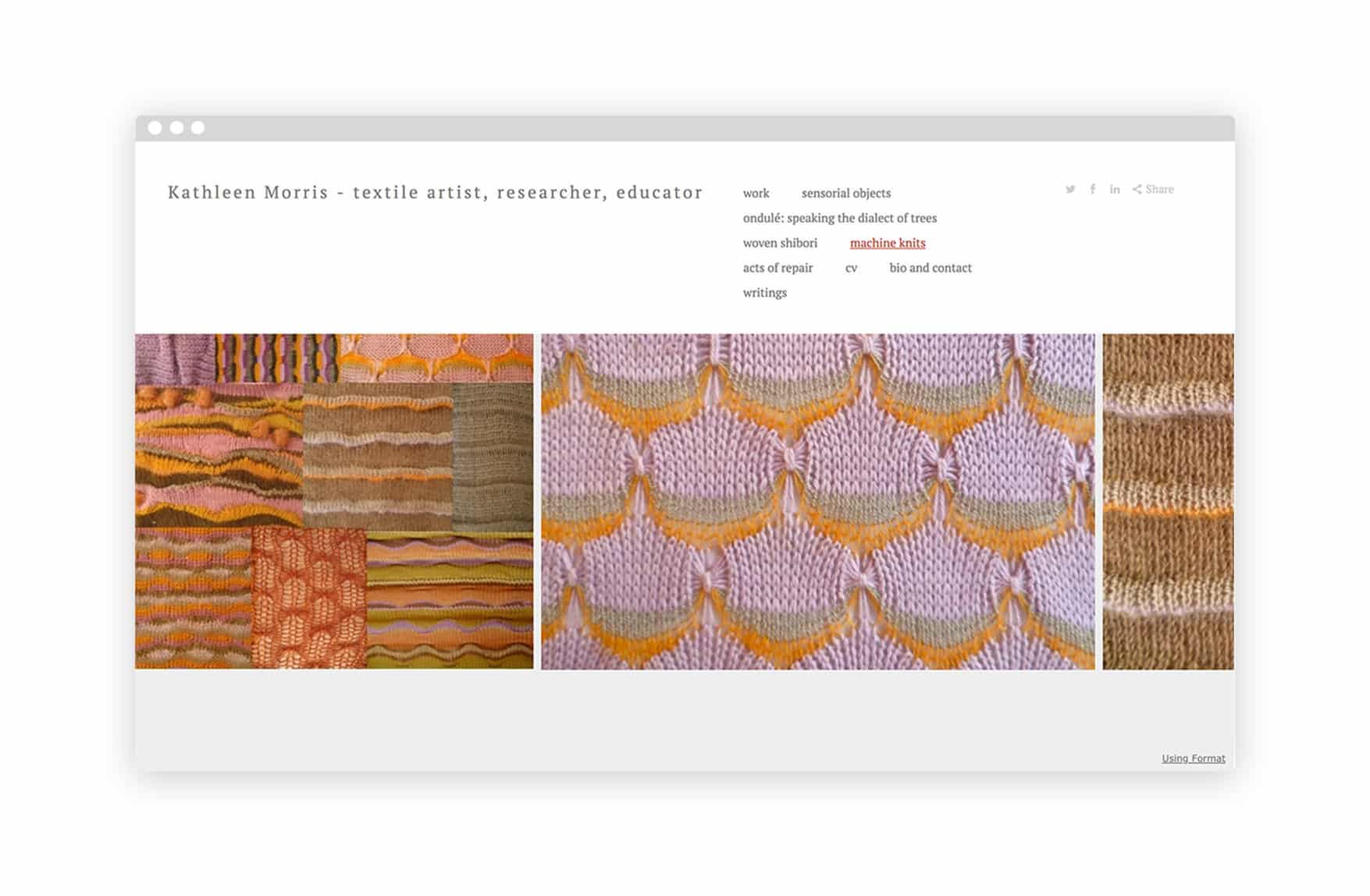 Kathleen Morris
Textile artist, researcher, and educator Kathleen Morris is an instructor at OCAD University in Toronto. In addition to gallery shows, Morris has done work for many film and theatrical assignments. She uses Format's Panorama theme to showcase her work in a full-screen format, allowing visitors to see every detail of her textiles up close.
www.kathleen-morris.com
Format Theme: Panorama
Lead image by Sandra Chung Nga-shan
See how more artists are displaying their work:
10 Jewelry Portfolios to Inspire Any Designer
11 Artists Keeping Collage Contemporary
10 Artists Taking Ceramics to the Next Level