The designers of Studio Swine discuss the importance of embracing uncertainty in creative work.
From creating eyewear made of human hair to transforming plastic flotsam into luxury objects, designers Alexander Groves and Azusa Murakami are no strangers to pushing themselves into unfamiliar territory in order to produce extraordinary work.
Oftentimes this inevitably means making mistakes, but despite the detours, the duo behind award-winning (Swarovski Designer of the Future Award and Wallpaper Top 20 Under 40 among others) interdisciplinary design practice Studio Swine maintain that leaping into the unknown and overcoming failure has been a crucial part of arriving at invaluable discoveries.
It all began after Groves and Murakami graduated from the Royal College of Art (RCA) with a sense that London might not be the right place for them to launch their design careers. Instead, they were drawn to São Paulo.
After applying to countless residencies and government programs to no avail, they decided to take a risk and flew to the Brazilian city without having any contacts or opportunities lined up.
"We always have a strategy in a way, but then very quickly tend to gravitate towards things that we don't know about and that scare us a little because it really pushes you forward to make something," Groves said. "We've never really liked being in a comfortable place."
Because the pair arrived to the city without a job, they had a lot of time to explore and carefully observe the urban landscape. While documenting interesting street sightings online, Groves and Murakami were particularly struck by São Paulo's catadores, independent garbage collectors who sift through piles of street trash and transform the junk they find into art and furniture.
Inspired by them, Studio Swine developed their own mobile furnace that smelted aluminum cans using waste vegetable oil gathered from local cafes as fuel and produced a series of unique aluminum stools that were eventually donated to vendors who provided the cooking oils. Another outcome from the trip to Brazil was a collection of luxury lighting and furniture—appropriately dubbed São Paulo Collection—made of discarded aluminum cans and beverage bottles from the streets.
Transforming commonly overlooked materials into beautiful and usable objects seems to be a recurring theme for the Anglo-Japanese design studio. After developing a technique during their time at the RCA that involved infusing hair with natural resin—which led to a collection of biodegradable eyewear—Groves and Murakami revisited this process in 2014 for a line of elegant accessories.
Their accessories collection debuted alongside a film titled "Hair Highway" that documented the hair market in China, the people who grow and sell it as well as the factories that process it. Because there is such an abundance of human hair available, Studio Swine saw the project as a way to explore its potential as a renewable material.
"What we really love is taking something that's typically challenging to make beautiful or desirable—and transforming it through design," said Groves.
For the two designers, each project has come with a steep learning curve that saw a combination of intensive research mixed in with a lot of learning by doing. Groves said that embracing uncertainty in the creative journey led to doing things in a non-conventional.
"We don't like to take commonly accepted truths as absolute truths—it's empirical, you have to test it yourself," he added.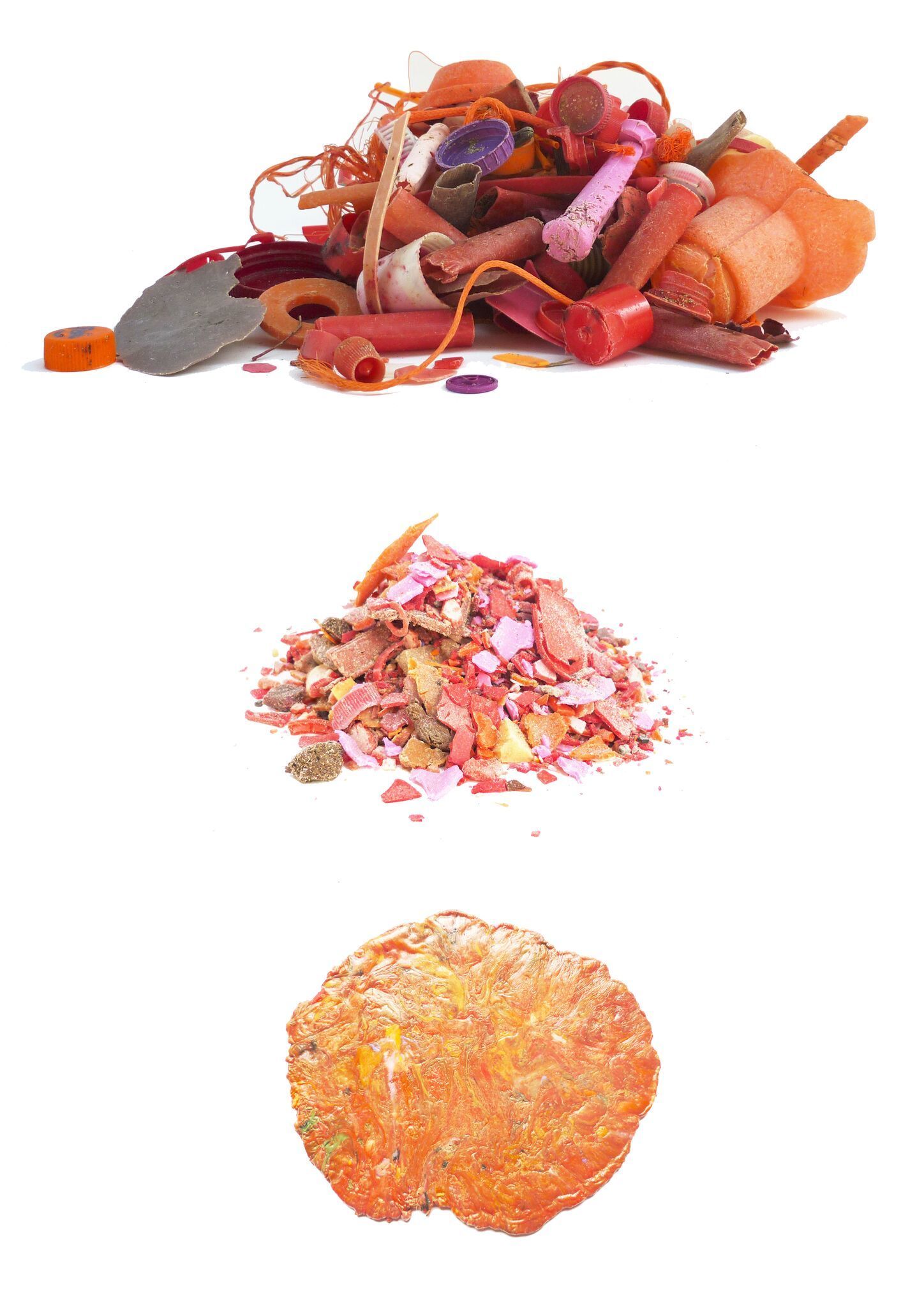 At the moment, Studio Swine is working on a public seating project in the historic St. James area in central London that explores local craft traditions and delves into how design and material is tied into the perception of a place.
Soon, the pair will be headed to Brazil again. This time, Groves and Murakami will be working on a project with sustainable items in the Amazon that'll be launched later this year. "Trying things out and discovering things through our mistakes in one project often led us to the next project," said Groves.
When asked about how a Studio Swine project typically starts—whether they're self-started or come through commissions—Groves responded that it's a mixture of both.
Their recent Terraforming project with Swarovski was instigated by winning the Designer of the Future Award. However, for other projects like the upcoming one in the Amazon, he said they both really wanted to do it and had to think hard about how to realize it and obtain funding and support.
"It's a lot of work setting it up but we always just do what we love whether it's commissioned or self-initiated because that's what brings up the best work."
All images via Studio Swine