Do you shudder with dread every time you log into your email? Is your subfolder list out of control? Do your friends cackle at the massive number atop the email icon on your phone? Sounds like you need some help mastering the art of email management! Never fear—we're here to offer a little email help to our fellow creators, from our favorite email management software to our best inbox management tips.
But first…
So, Why Is Email Management Important?
As a creator, you probably spend the majority of your time creating, with must-do admin tasks squeezed in wherever you can. This often results in playing catch-up, losing precious weekends to slogging through your invoicing or overflowing inbox. Even worse, these admin tasks can start to affect your actual work, whether it's missing an important client email or blowing an invoice deadline. This is why mastering email management is so important; it frees up your time for the most important task of all—producing great work for your online portfolio website, so that you can land more clients.
(Don't have an online portfolio yet? No worries! Use a website builder; you can create a gorgeous online portfolio in minutes. Make sure to choose one with nice templates so you can show off all your amazing work and wow those clients! It's also worth picking one that has a built-in blog, which is great for getting more traffic to your site, and an online store, in case you want to sell your wares directly from your online portfolio.)
Looking forward to having more time to curate your portfolio? Let's get into those email organization strategies—we'll have you at inbox zero in no time!
1. Chill Out
One of the biggest mistakes anyone can make when trying to master inbox organization is stressing out too much about getting on top of all your emails at once. Relax! Inbox zero is an awesome thing to strive for, but you also shouldn't beat yourself up for having unread emails when you're as busy as you are, churning out design options for clients or planning your next TFP shoot. The best way to manage emails is, ironically, by resisting the urge to check your inbox constantly. This is also a great way to boost your self care.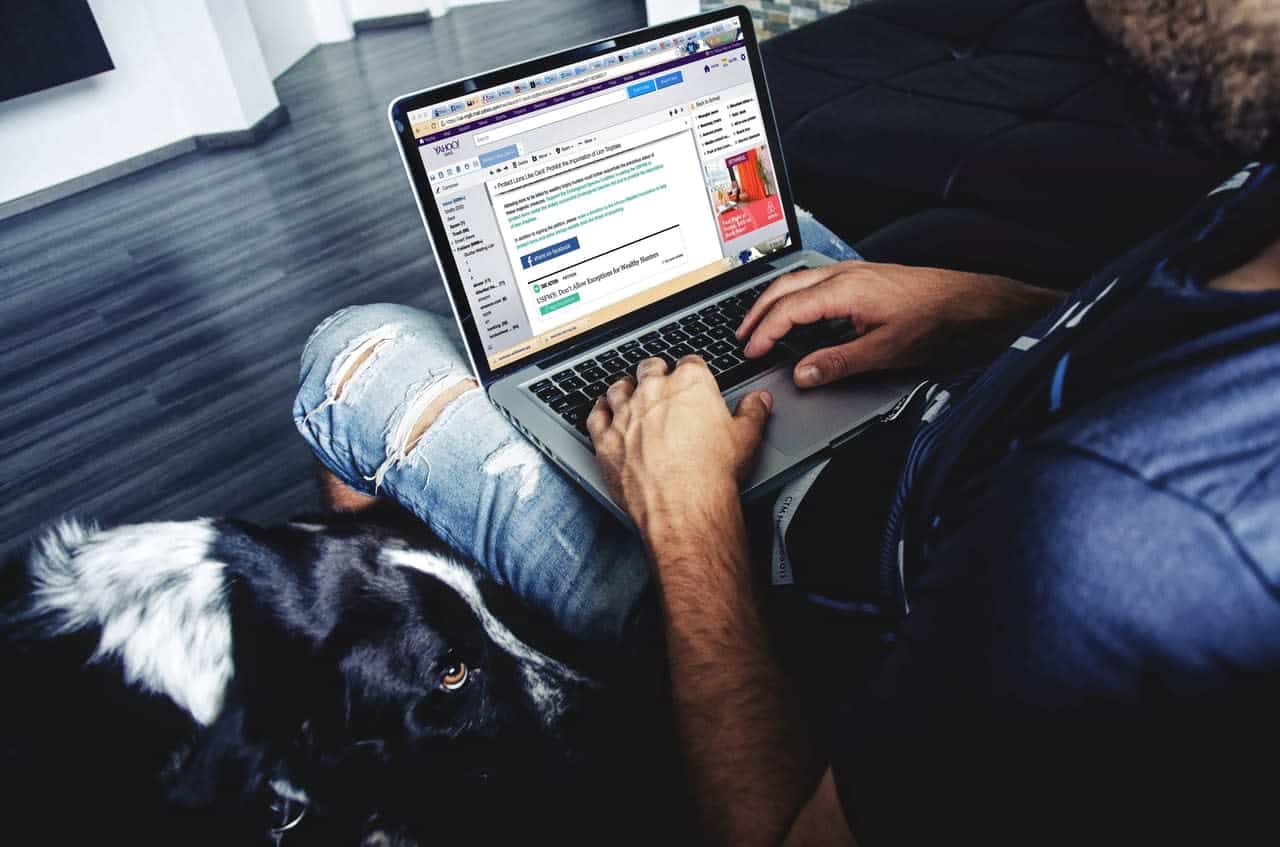 2. Set Aside Specific Times to Respond to Emails
How often do you pick up your phone and check your emails first thing when you wake up? Every day, right? Stop. One of the best things artists can do for themselves is to take care of the little things one step at a time. Schedule certain times of day just to catch up on your inbox. We know it's tempting to peek, but you have to stick to the plan! You'll reduce stress levels, and it's also great for time management: you'll be more productive, since you're not checking your inbox every 60 seconds.
Still have emails to catch up on and your time's up? Step away from the inbox! Limiting the actual amount of time you spend in your inbox working on email organization is just as important.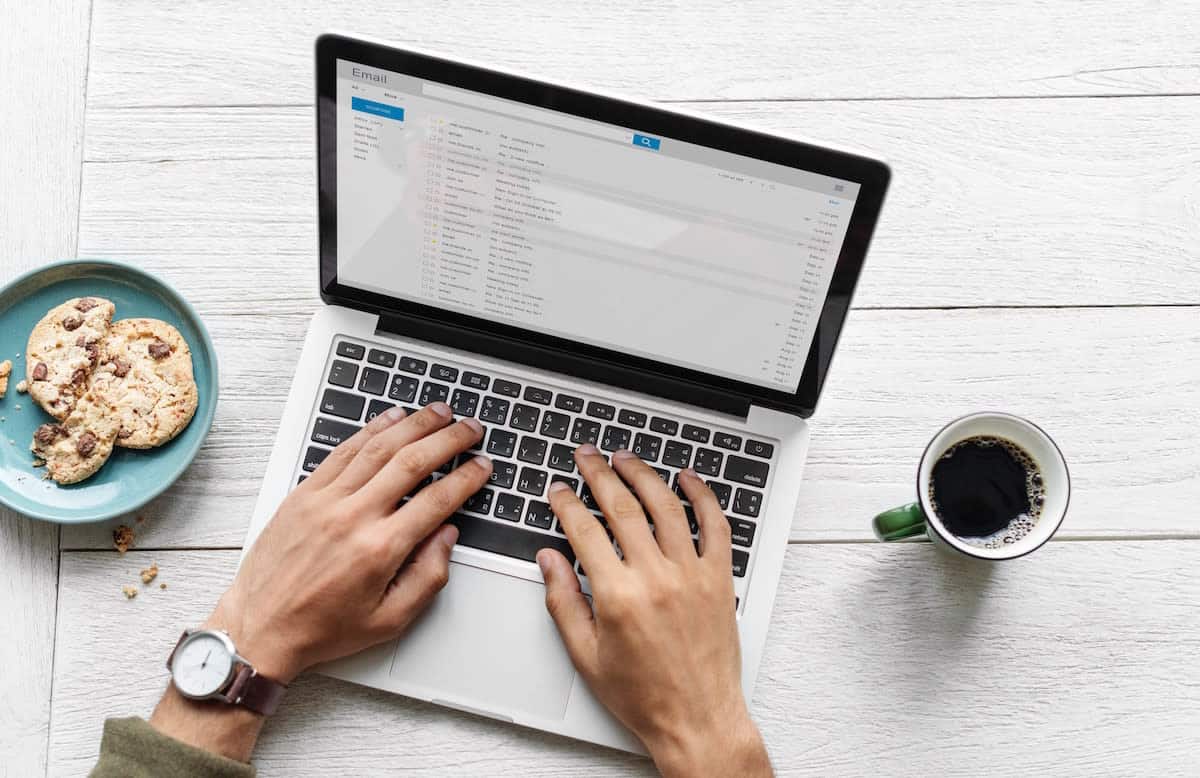 3. Use the Two-Minute Rule
Is there something in your inbox that will take you two minutes or less to reply to? Try and get to it right away. This helps to keep your inbox free of clutter, but it also helps you allocate the time you spend catching up on emails to things that require a bit more time and attention.
4. Keep it Neat
Flagging emails seems like a good idea at the time, but, more often than not, you're just adding to future you's workload. Take it easy on yourself and keep it neat. Email account settings are easily customizable. You're a creative person: visuals are your thing, so why not reflect that in your mail settings? Who said email inbox management can't be fun? Try color-coding your emails and organizing messages into separate folders. Having different folders that relate to upcoming deadlines or events can also be a great to keep your inbox organized. Filters and folders are awesome email management tools that are easy to get the hang of quickly, and make your life immediately easier once you figure them out.
5. Try Email Management Software
There are lots of great email management systems out on the market today. Postbox Express is a great piece of email management software that can help freelancers and creatives organize their inbox. And it's free! Its email filing system organizes your emails for you by creating various tabs much like a web browser would. Users can also easily post things to their social media accounts through Postbox Express, as well as import profile photos and address books directly to their Facebook or LinkedIn. This is just one example of many mail management systems out there that offer similarly fantastic email archiving solutions so that you can actually stay on top of your exciting new career prospects. Here are a few others we like:
Edison Mail: Has a built-in assistant that will categorize emails for you, plus super-fast search, and smart notifications.

Inbox When Ready: This Chrome extension hides your full-to-bursting inbox from you so you can compose emails in peace sans inbox stress.

Email On Deck: Use a free temporary email address to sign up for stuff (without getting your actual email addy on any lists!).
You can check out more fun options here.
6. Have Real Conversations When You Can
Email threads that could be substituted with a quick chat in real time are the bane of every working professional's existence. What can you do to address this issue? Be proactive and help everyone avoid email overload. Be the one who initiates conversations face to face, and encourage others to communicate to you in a similar way. There are also a variety of messaging apps to keep you, your coworkers, or your clients in the loop. Slack is a great option for keeping in touch, and it's also a fan favorite among creative folks.
7. Create Template Replies
There are probably way too many times when you find yourself typing the exact same reply to thirty different people throughout the week. Your thank-you message to clients is always pretty standard, and your explanation of your portfolio or your rates is usually exactly the same. (Pro tip: put your rates on your portfolio so you don't need to send out all those emails!) One key inbox tip: templated replies! Make a series of auto-replies for different common scenarios ahead of time; that way, more of your valuable time is spent focusing on building that online portfolio.
8. Streamline Your Client Proofing Process
Managing the seemingly endless back-and-forth of client emails can be an extreme headache. One way to get your email organization on track? Get a website with online client proofing built right in. This way, you can cut back on all those gigantic files being sent for approvals and tweaks, and manage it all from within your online portfolio.
Ready to build a portfolio website that captures clients' attention? From cool themes to a built-in proofing tool, we've got you covered. Start your free trial with Format today!
9. Try the 80/20 Rule
This concept—often used in economics—can be applied to just about anything…including email management. The general idea is that 80% of results come from just 20% action. When it comes to email management, start off by asking yourself which emails create the most value for you (i.e. what is your 20%?), and take action on these to generate those big results. Prioritize emails that lead to new clients, interviews, and networking opportunities, and you'll likely see a huge improvement in your overall productivity.
Now that you've got this list of inbox tips to help you ace your email management, that coveted inbox zero status is in your grasp—good luck!
Want more organization pointers?
8 Home Office Ideas To Help You Work From Home Like A Boss
The Apps Artists Use To Boost Creativity and Get Work Done
The Best Productivity Tips From Busy Designers