Freelancers have a lot of freedom. You can work on what you want, when you want, and manage your own schedule. But you know what that means—you have to use proper time management techniques to make sure you hit those deadlines, whether it's submitting work to an illustration contest or finally finishing that mixed media art piece. Plus, as a freelancer, you only get paid for the time you put in, so you're going to want to effectively manage your time.
This is why good time management skills are essential. They free you up to create more great work—and add to your online portfolio website, which will help you get more clients and gigs! Without further ado (time is of the essence, after all), here are our top time management tips.
Create a Schedule
If you're asking yourself, "what is time management?" then creating a schedule is the perfect place to start. It can be just a simple to-do list with some deadlines, or a detailed calendar that maps out your schedule hour by hour.
How detailed your schedule should be depends on your personal preference, along with your workload and number of stakeholders. As you develop effective time management skills, you'll better understand what type of schedule is needed for your workload. Are you a graphic designer who has to manage ongoing projects for multiple clients? Or are you a musician that focuses on one project at a time and prefers to play things a bit more by ear (no pun intended)?
Prioritize Your Tasks
It's tough to know how to manage time when you're looking at a long to-do list. So start by listing all the tasks you want to get done, and then prioritize them. Label each task critical, necessary, or optional.
This type of prioritization is one of the most important time management activities you can learn, and it should become a habit. Then, as you're scheduling each day, begin by focusing on the critical tasks. Choose times to work on them when you know you can get a lot done. Are you a morning person? Then focus on your critical tasks early in the day. Do you have some time in the evening that's free of distractions? Tackle your high-priority items at that time.
Once you've made time in your schedule to work on those most important items, then you can fill in the gaps in with your lower-priority tasks.
Keep It All In One Place
If you end up with multiple schedules and to-do lists on different platforms, notebooks, or scraps of paper, you could easily lose track of things. Scheduling apps are a big part of great time management strategy: make things a lot simpler and allow you to set reminders about important appointments. Choose a scheduling app and stick with it, whether it's a simple calendar app on your phone, or a more robust work management platform like Asana.
You can try out a few different apps to see what works best for you. But the trick is to try out one app at a time so things don't get too complicated.
Don't Bite Off More Than You Can Chew
An important part of time management is knowing your limits. When you're taking on jobs, you need to think realistically about how much you can get done. If you start accepting more gigs than you can handle, you'll end up either missing a deadline or submitting some shoddy work.
Remember to leave some wiggle room for unforeseen challenges. For example, imagine you are a portrait photographer who has a tightly-packed schedule for clients coming to your studio for shoots. What happens if one of the clients isn't satisfied and needs a reshoot ASAP? You may find you don't have adequate time to handle the client's needs.
Also consider using a website that offers a client proofing tool, as that can streamline the process of going back and forth with clients on approvals. For more information on how to manage your time, handle clients' expectations, and set proper deadlines, check out this guide on how to ace your client relations.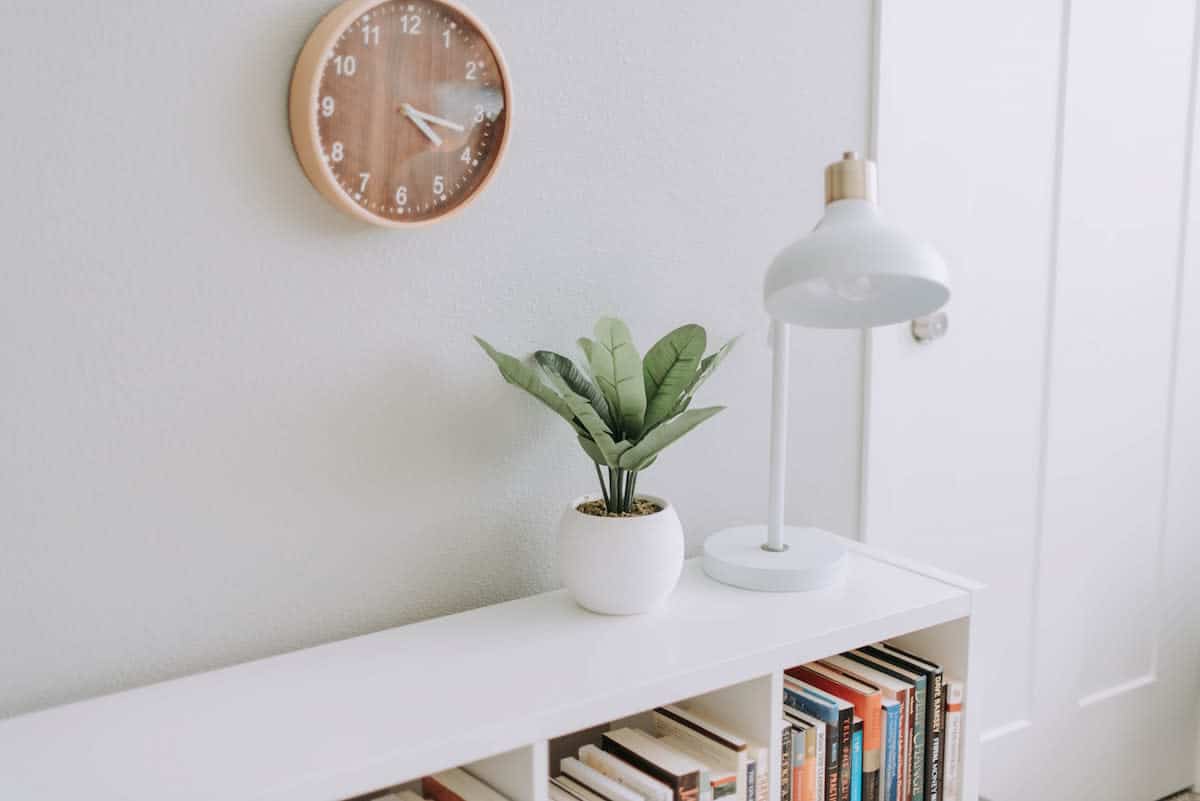 Use Time Management Apps
There are many different programs and online tools that fall under the umbrella of time management apps. Some time management apps focus on simplifying the process of creating a schedule and tracking your progress. Others aim to help you stay focused by blocking distracting websites, tracking the time you spend on different activities, and sending you alerts.
Here are some time management apps that are worth checking out:
Remember The Milk is a time management tool that makes it fast and easy to create task reminders that include all the information you want, such as priority, location, and time estimates. You create a task by typing out a simple description like "call Lizzie at 9am Thursday." The app will then plug that task into your schedule.
Remember The Milk can also send reminders to a variety of platforms including e-mail, text, IM, mobile apps, and Twitter DMs.
This popular note-taking application has become a beloved time management app. Evernote offers many scheduling templates that can help you learn how to manage time better by organizing your tasks into a schedule. It also allows you to customize how your notes are organized, or search to find exactly what you are looking for.
It makes it simple to attach files like images, PDFs, or audio memos to any of your notes. For example, if you are a web designer and you're adding a new project to your schedule, you can easily attach any documents from the client like guidelines or contracts, as well as a capture of the client's website before you started working on it.
Mind42 is a free online tool for creating mind maps. As a creative, you might not always want to lay out your tasks in a standard calendar format. Mind42 makes it simple to create more of a freeform to-do list where one task is visually linked to subtasks.
There is a wide range of other time management apps that can help you work more efficiently, communicate with clients, and get inspired. To learn more about them, check out this round-up of the apps artists use to boost creativity and get work done.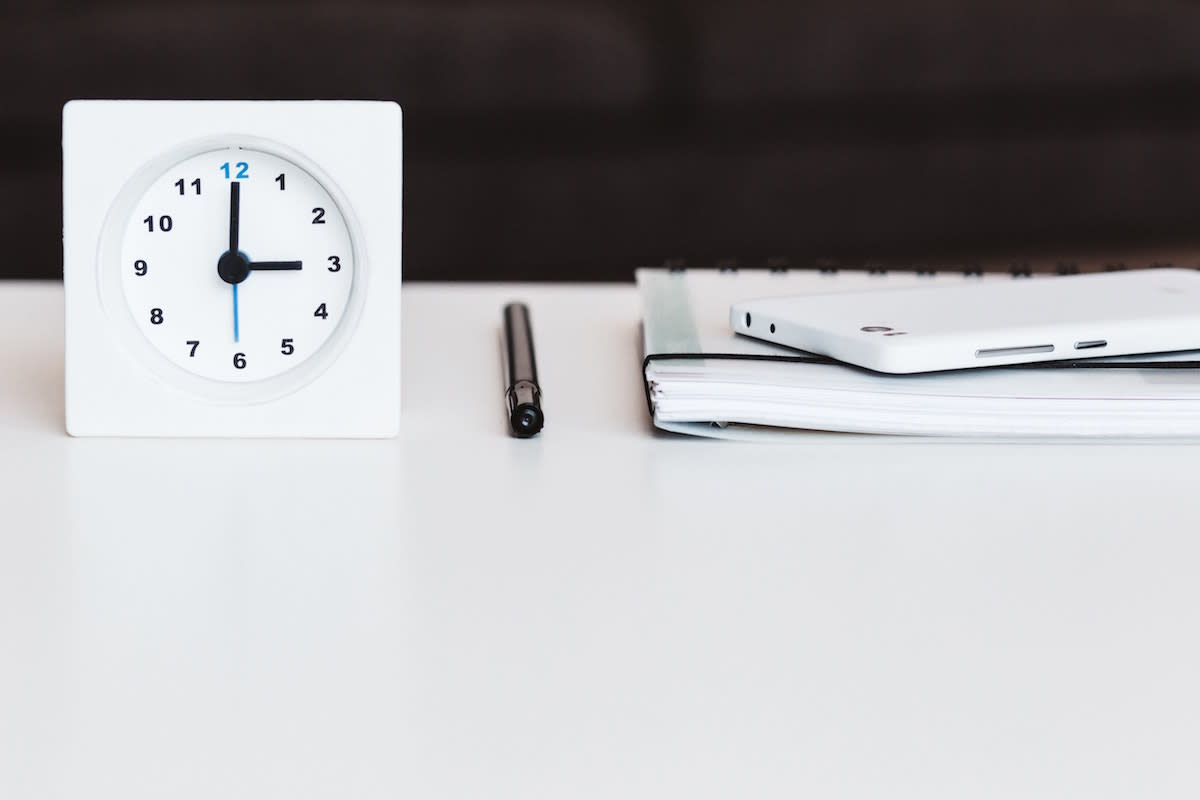 Schedule in Some R&R
Want to know how to manage time better? This is, actually an important part of effective time management! Dedicating a block of time to relaxation will help you in several ways. It will give you something to work towards, and seeing a block of free time in your schedule shows you there's light at the end of the tunnel. This also helps you actually make full use of your free time: having it in your schedule gives you permission to switch off for a bit and relax!
Taking breaks is so important when you're working as a creator. Relaxing, then coming back to a project with fresh eyes, can really help you get your creative juices flowing. If you ever struggle with creative block, consider using some of your free time for creative projects that will help inspire you.
Try a Time Tracking App
Time tracking apps can give you a clearer picture of how you spend your time. Why are they so useful to freelancers?
Prevent Procrastination
We all procrastinate! But time tracking apps can help keep you accountable. That way, you don't lose three hours of your day cruising new design work on Trendland or checking out the feeds from your favorite artists on Instagram or Twitter.
Keep Track of Billable Hours
Time trackers also come in handy when it comes to billing clients. They can give you a precise record of how much time you spent working on a particular project.
Set Time Limits and Stick To Them
Some time tracking tools can also provide alerts to let you know when you've spent a certain amount of time on a particular activity. In this way, time trackers can help you realize you're wasting time before you fall too far behind schedule.
Learn Your Abilities
Time tracking apps can also help you learn exactly how much time it takes you to complete specific work tasks. This will make it easier to manage your time and decide how much work to take on in the future.
Need some help finding the best time tracking apps available? These are a few of our favorites:
TopTracker was designed with freelancers in mind. This popular time tracker will run in the background on your computer, phone, or tablet. It tracks the time you spend on different applications and websites, producing reports that help you see how much time you spend on different types of activities. This freelance time tracking app is also completely free.
Due offers an online payment platform for small businesses. One of its products is an online time keeping app that focuses on accurate billing. The tool can track how long you spend on a project, and then automatically generate an invoice using that information. Due's time tracker also offers analytics to help identify inefficient processes.
Clockify is a free time tracking app known for its simplicity. Users say its interface for makes time tracking super-easy; you use the tool's stopwatch to track the time spent on a task, and then log those hours into a online timesheet.
Bonus: if you are working on a large project involving multiple artists or professionals, Clockify has no limit on the number of users who can access the same timesheet.
For more tips on how to make the most of your time, take a peek at this list of the best productivity tips from busy designers. And, if you're looking for better ways to prioritize your tasks, here's a look at how one figurative painter uses Covey's Time Management Matrix to stay focused.
Make Your Website and Social Media No-Muss-No-Fuss
Having a great online portfolio is essential to succeeding as a freelancer—this is where potential clients can gauge your talent and get a sense of who you are as an artist.
One time management strategy? Choose a website builder that will let you set up your portfolio in minutes and will require as little painful maintenance as possible.
Pick one with beautiful templates and professional-looking fonts—all the better to show off your freelance work with!
If you're looking to sell your work online, effective time management means going with a website builder that has an online store built right so you can sell your work right from your site. Easy!
Ready to build a portfolio website that captures clients' attention? We've got creators covered. Start your free trial with Format today!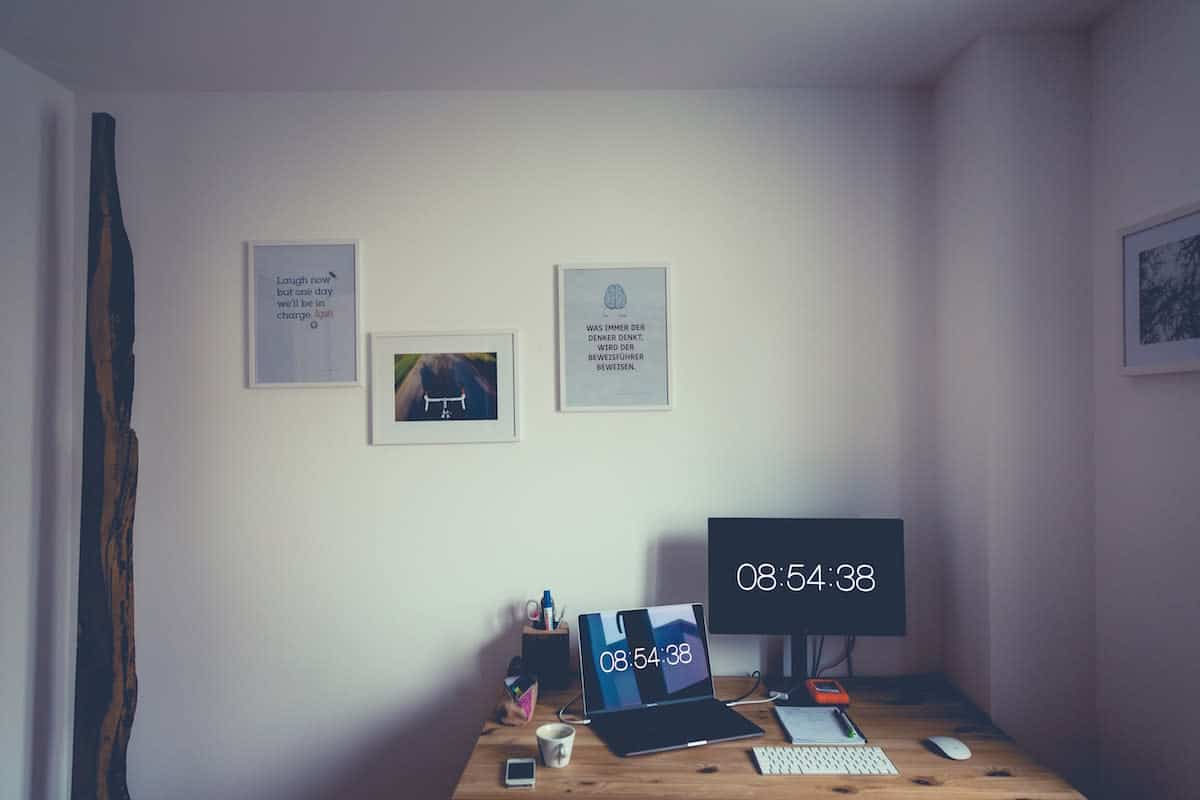 Stay On Top of Housekeeping Tasks
There's a lot of admin work freelancers have to keep up with, from updating your social media to adding images to your online portfolio. Here are some time management skills to help you keep your housekeeping manageable.
Add New Features to Your Site
Consider regularly updating your portfolio with new additions and features at least twice a year. One example is integrating your Instagram account with your portfolio. This is a crucial time management tip: by scheduling your portfolio updates in small chunks on a regular basis, it doesn't become an overwhelming project that will never get done.
Another way to spruce up your portfolio is to add a blog. If you choose a portfolio website with a built-in blogging platform, then you don't have to bother setting up another site. Once you start blogging, it will help draw more visitors to your site. (Don't forget to check out our SEO guide for more tips on driving web traffic!). Set aside some time to work on it every Friday so you don't fall behind.
Streamline Your Social Media Updates
To make it easier to keep your social media accounts current, consider using a post scheduling tool. These tools enable you to prepare your social media posts in advance, and then schedule a time for them to be posted. This can relieve some of the pressure when it comes to keeping your accounts current.
Take Advantage of Momentum
Most people get their best work done when they're actually in the mood to work, as opposed to forcing it. So a key part freelance time management is taking advantage of those times when you're just itching to get to work. For example, let's say you're a designer who's just come out of a brainstorming session with a client.
After throwing ideas back and forth and forming plans, you have lots of great ideas for their project and are looking forward to getting started. Well, you should take advantage of that momentum and start tackling the job right away. If you put the job off for a later time, you might find you don't have that same burning inspiration that you did before.
Sometimes you can help put yourself into that geared-up state of mind by going over plans for a project, looking at your past accomplishments in your online portfolio, or even just listening to an inspirational soundtrack
Now that you know all about the importance of time management and have gained some key time management skills, don't waste another minute—it's time to get to work!
Want to learn more about how to make the most of your career as a freelancer?
28 Freelance Work Websites for Finding New Clients and Better Jobs
5 Tools That Will Make Your Portfolio Better
How to Write a Contract: Freelancer Guide to Protecting Your Rights