When you're dealing with creative block, you can find your flow again by discovering work that truly inspires you. We often find ourselves scrolling through graphic design sites to see what's new and exciting. From commissioned work to personal projects, browsing another creator's graphic design portfolio can be a good way to spark the idea you've been waiting for.
We rounded up some of our favourite graphic design projects that will hopefully inspire you to get working on your next portfolio piece.
This list isn't only for graphic designers—illustrators and photographers will find some ideas worth testing out, especially when it comes to experimenting with print.
Seven Graphic Design Practice Project Ideas
Graphic design practice projects are great for refining your skills, helping you get unstuck from a creative rut, or help build a portfolio to land your next project.
From an unusual travel guide book, to a creative coloring book, and a politically-minded postcard set, here are seven graphic design projects that will make you excited to tackle your next creative venture.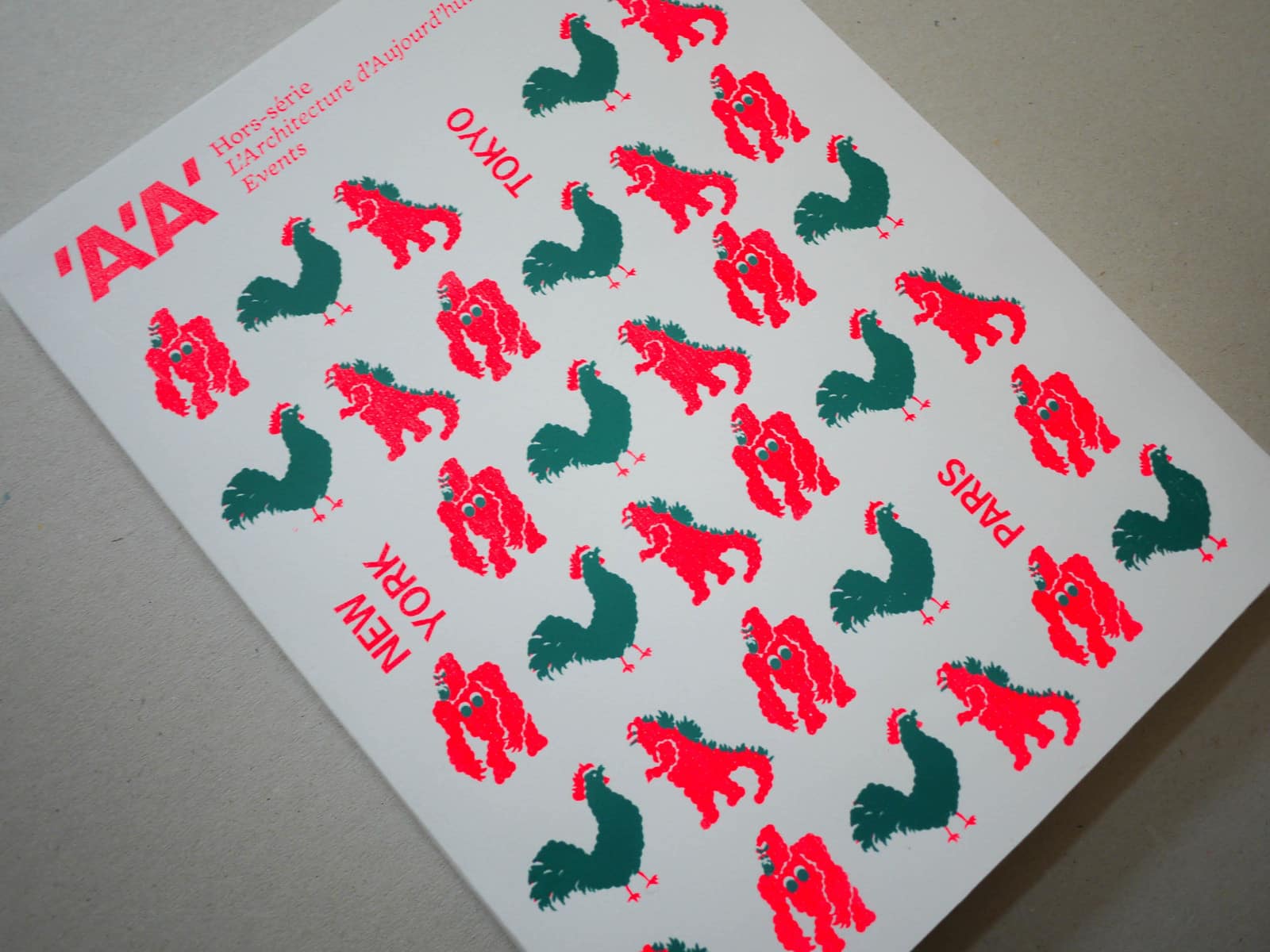 1. Unexpected pop culture inspiration
When designing a cover for architecture magazine AA, Paris-based designer Josephine Ohl found unexpected inspiration in classic films.
The theme of the issue was New York, Tokyo, and Paris, so Ohl decided to represent each city with a creature: King Kong for New York, Godzilla for Tokyo, and a rooster (a traditional French symbol) for Paris.
She created the images separately and silkscreened them onto the cover for a unique, handmade look. Taking the cover in this fun direction was an unexpected move that makes the magazine stand out.
Pop culture references like these make for instantly recognizable and relatable imagery, and they also add an element of playfulness to a design concept.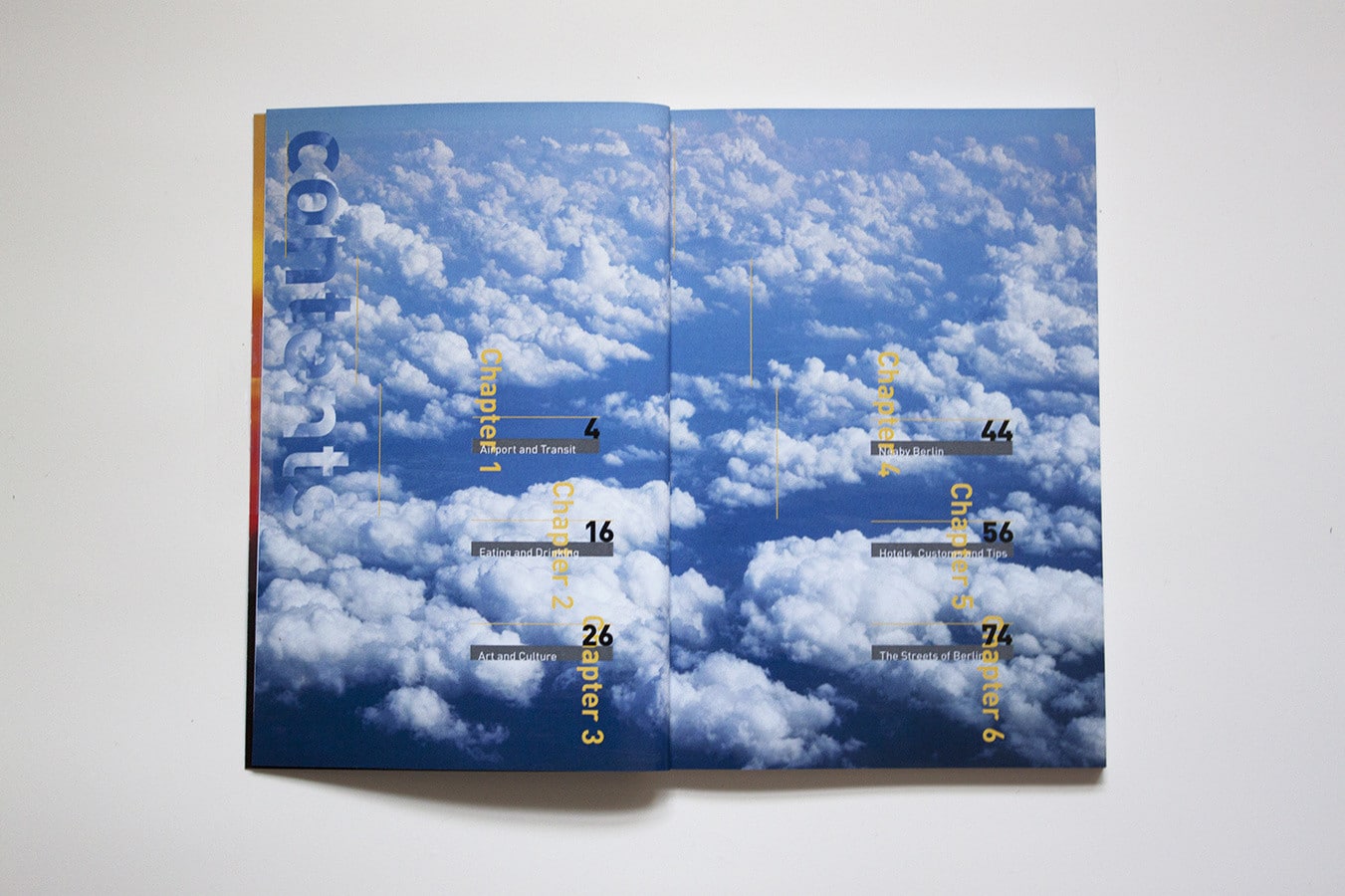 2. A unique printed book
Toronto design studio Fook Communications shows off a range of skills with their work. Their work on a publication focusing on Canadian foodd showcases their skills in branding, copywriting, photography, videography, and more. Adding a printed project to your online portfolio website is also a good way to showcase your product design skills. A physical piece like a guide book adds texture and variety to your online portfolio, and demonstrates your diverse abilities as a designer.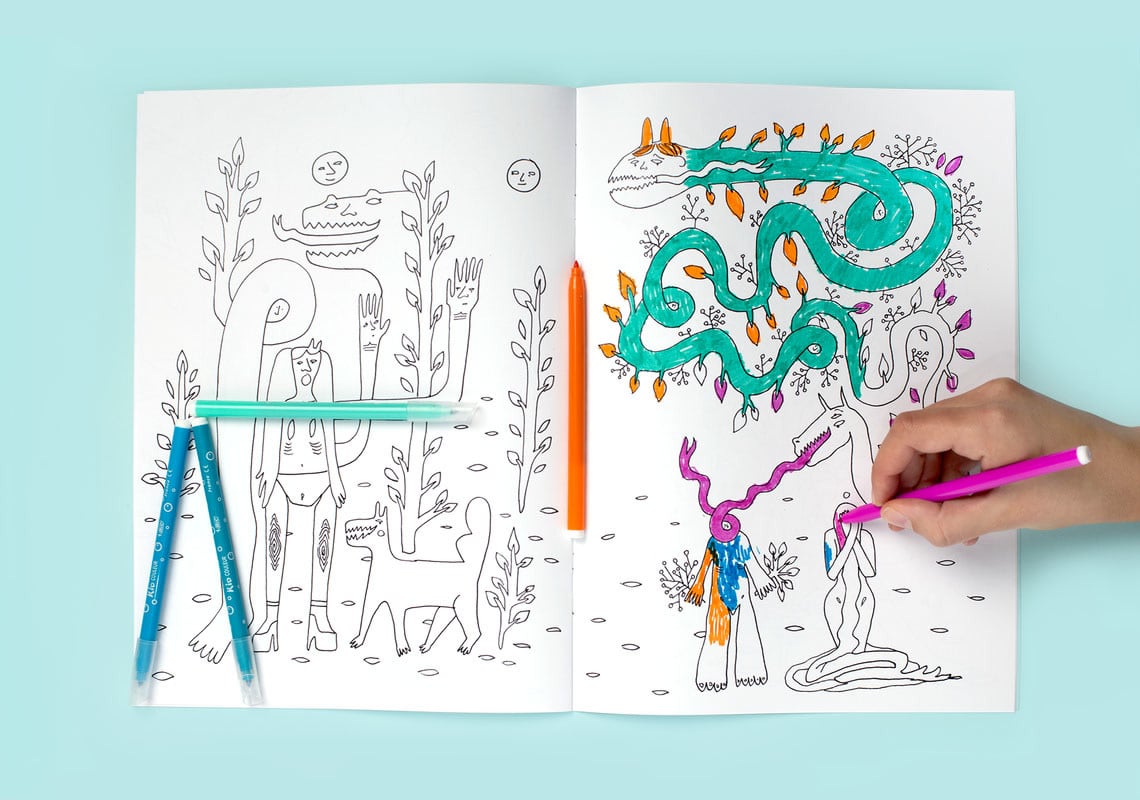 3. A creative coloring book
Portugal-based designer Mariana Malhao's online portfolio is full of playful projects, but this coloring book definitely stands out. Malhao has lent her design skills to a range of projects, from jewelry to ceramics. This coloring book represents her uniquely playful style in a creative way.
Including fun projects like this one in your online portfolio shows that you're able to come up with strong ideas outside of a set design brief, and that you excel at thinking outside the box.
Design projects don't have to be serious—creating something for kids is also a great way to show your skills. This doesn't have to be a printed project. A comic or conceptual drawings for a toy could also be a good example of your more playfully-minded design expertise.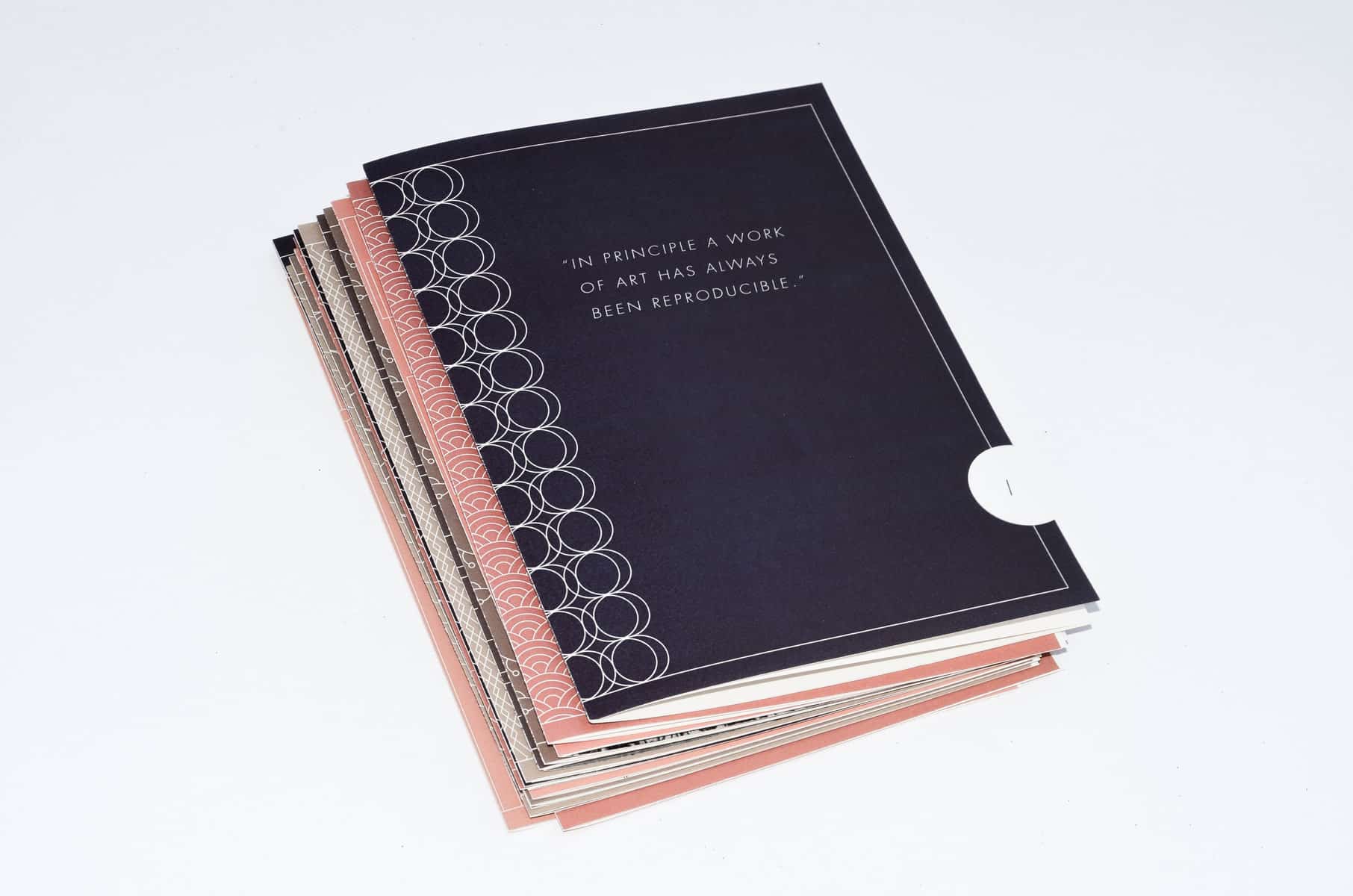 4. A reinterpretation of a classic work
Graphic designer Chelsea Majuri made a creative edition of Walter Benjamin's classic text The Work of Art in the Age of Mechanical Reproduction.
Majuri's version of the book is made up of fifteen booklets, which each contain one of the essay's informative chapters, making the writing both approachable and enjoyable in short windows of time," as the designer explains. Majuri has added repeating patterns custom-designed by herself, as well as etchings by Rembrandt. These design choices relate to the ideas about reproduction of artworks expressed in Benjamin's writing.
This project is a great choice for Majuri to show that she thinks seriously about design, as well as a good opportunity to showcase a well-made printed product. Creating a custom edition of a favorite book is a simple yet challenging way to show off your design skills. A redesign of a classic album cover could be another fun option.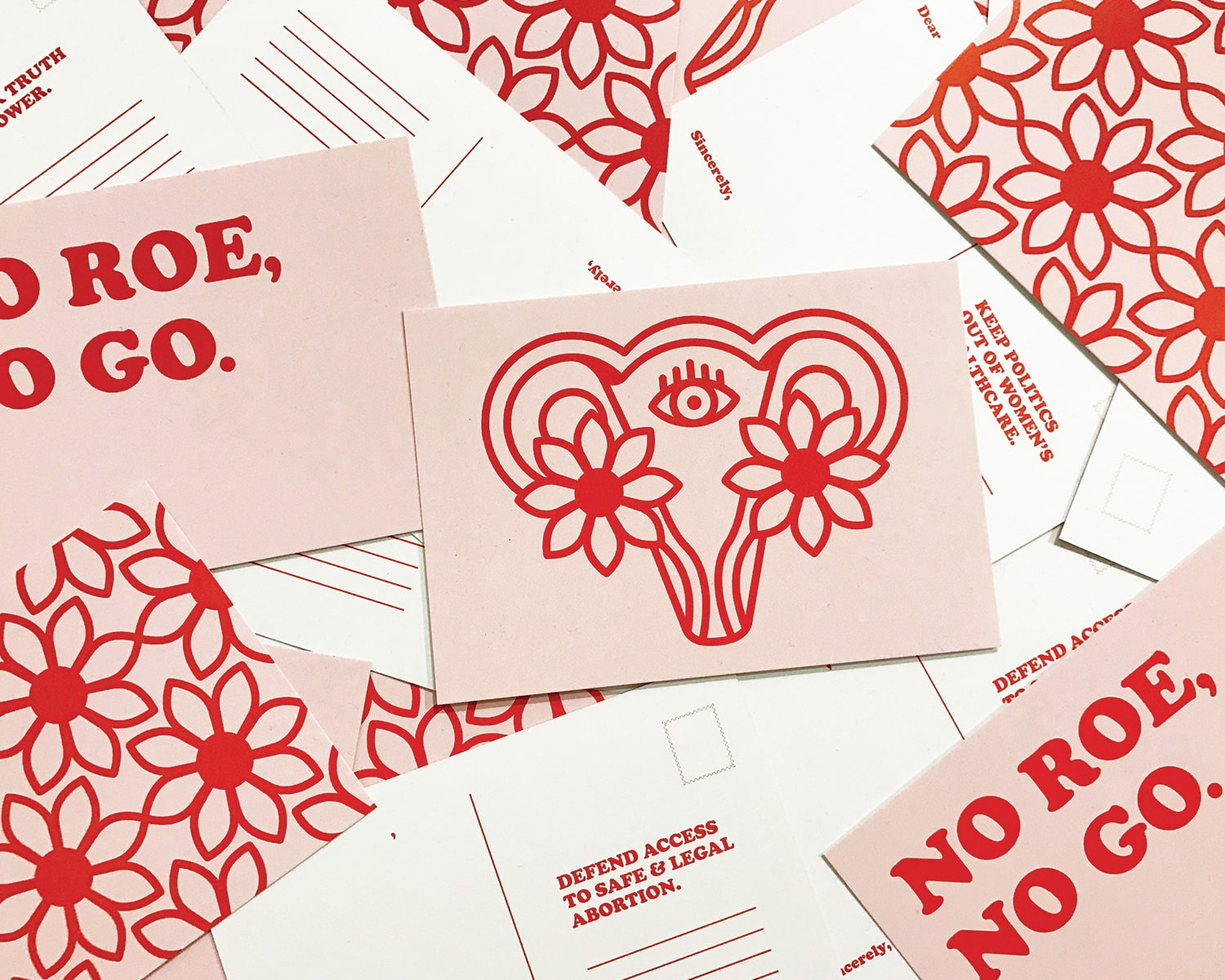 5. Postcards with a message
Designer Aly Dodds created a set of charming hand-illustrated postcards that focuses on femininity and the power in speaking up.
Dodd says that she created this set of postcards to provide a platform for "babes of all genders everywhere to stand up to their elected officials and demand the protection of women's reproductive rights."
Advancing a cause you care about can be a great source of inspiration for a personal project.
Another way you can re-create a project like this is to make your own set of greeting or thank you cards. A hand-written note goes a long way, and it's a fun graphic design activity that you can bring to life and use.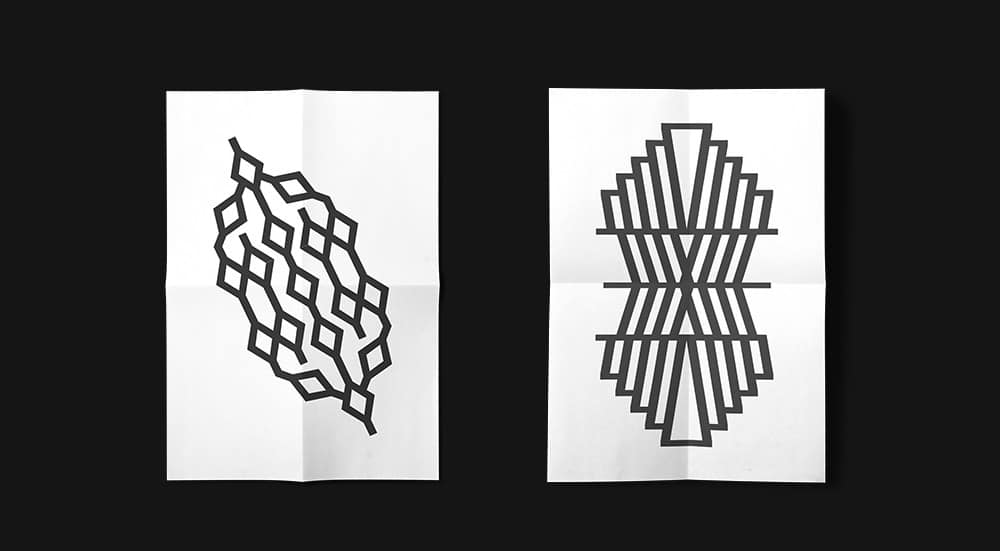 6. Posters illustrated with the alphabet
Graphic designer Hugo Jourdan used nothing but the 26 letters of the alphabet to create a series of 26 striking minimal posters. The results provide great inspiration for how to use limited materials to create something interesting.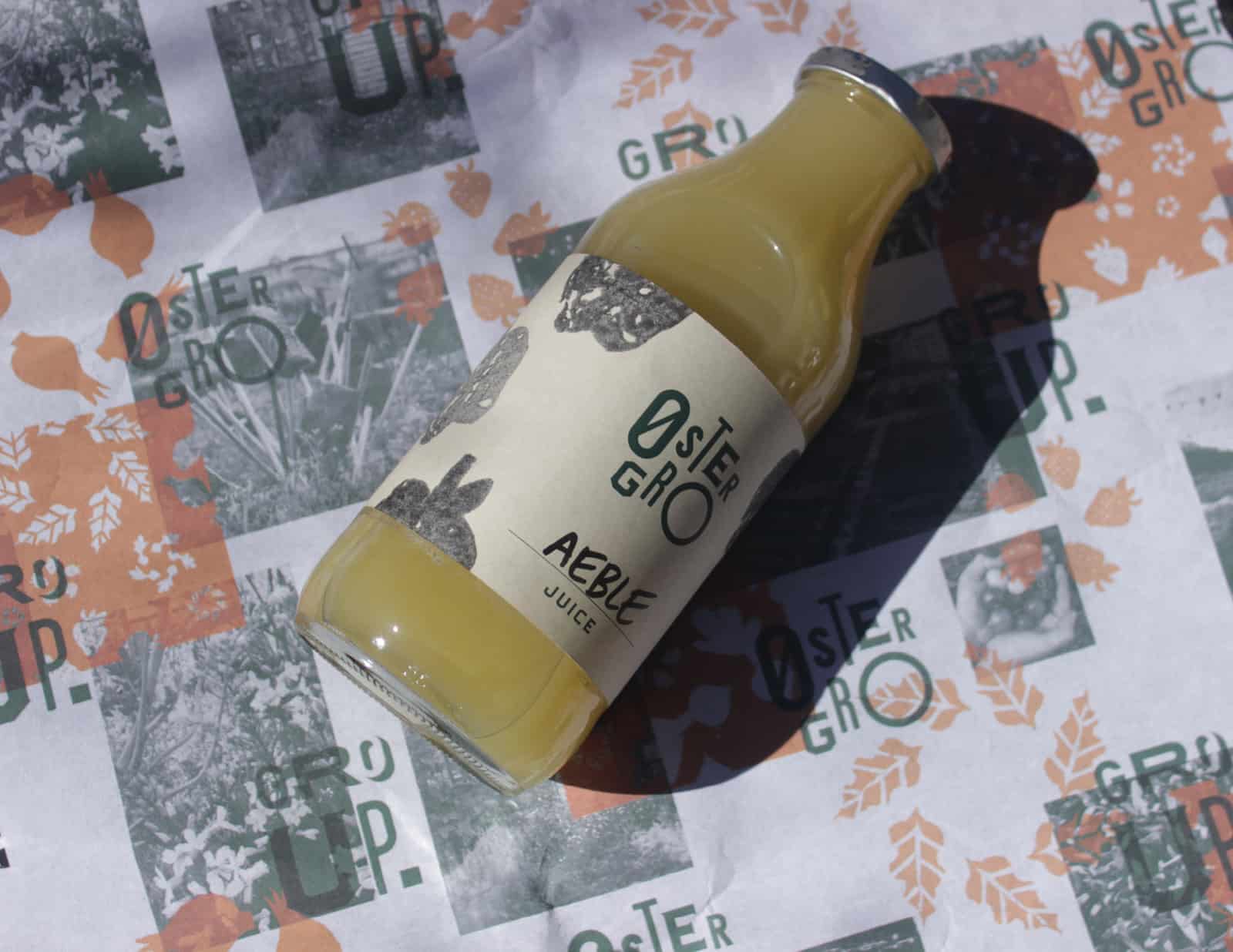 7. A product label that uses brand materials
American designer Wake Coulter got creative when creating a brand identity for ØsterGRO, a large urban farm on a Copenhagen rooftop. In search of a design that "visually evoked the colors and typography of Danish farmstands," Coulter decided to use potato prints in his work. The result is a series of labels and brand materials that represent ØsterGRO's identity in a fun and timeless way.
We love Coulter's use of unexpected materials as inspiration and a tool for this work. Hopefully it inspires you to think outside the box too, and look at ways you can use the subject or the brand in an unconventional way to create something that stands out.
Inspired By These Graphic Design Projects For Your Portfolio? Here's What To Do Next
Now that you're out of your creative rut with these graphic project ideas, it's time to put these ideas to work. Whether you've created digital design projects or physical pieces, make sure you capture photos or create mockups you can show off to demonstrate your skills and creativity.
If you don't already have a graphic design portfolio website to share your recent projects, build one today with Format.
Format is a website builder designed with creative professionals in mind. We make sure we have the technical stuff covered to create beautiful, functional websites, so you can focus on putting your best graphic design work forward. Select from dozens of ready-to-use website templates that are 100% customizable to suit your unique style and share your creative journey.
Best of all, you can try it for free today without inputting your credit card information. Let us help you get your portfolio seen by the right people, and build a beautiful website in a matter of hours.
More on graphic design:
10 Extremely Helpful (And Free!) Online Graphic Design Courses
28 Freelance Work Websites For Finding New Clients and Better Jobs
Go Back to the Future with Present & Correct's Retro Stationery