Build your professional portfolio website in minutes. Start your free 14-day trial today, no credit card required.
Do you want to get your latest creative project featured on a prominent magazine or blog? It all begins with the submission process. You need to know if your work will fit and how to get the editor's attention. So before we get into which websites and magazines are looking for artwork, here are a few tips on preparing your submissions.
Prepare for Success – Turn Submitted Photos into Published Work
While it's tempting to send out a high volume of generic photography submissions and hope for the best, preparing ahead of time can increase your chances of getting your work published. Your search for the best way to submit my pics for publication is over. We've outlined some simple steps you can take to increase the reach, visibility and quality of your submissions.
Know Your Audience Before You Submit Your Pictures
Before submitting photos to a magazine or website, familiarize yourself with the publication. Do they have a favorite genre? Is their content styled? What posts are most popular? Take a look at their social media and click the "follow" button to learn more about their content.
This doesn't mean you have to copy another featured artist's work. In fact, the key to learning how to sell pictures to magazines is to make sure your submission stands out and offers something new. You wouldn't send your documentary photography to a fine art website, for example.
In order to get your photos published, you must do some research. Making a submission is likely to be a waste of time if you don't research the publication first. Also, be sure to follow any submission guidelines.
Prepare Your Pitch as a Published Photographer
Next, prepare your pitch. Keep it short and to the point. Use bullets if needed. Remember that editors have to sift through a lot of submissions, so make sure your email highlights what makes you a published photographer. Pay attention to what makes your submission stand out.
Create a pitch template to speed up the process. The template can include your contact information, a link to your website, and a short paragraph introducing yourself and listing your experience. Then, when you're ready to submit photos to a magazine, you can customize your template to suit the readership. Along with speeding up the process, a template ensures that each submission is complete.
Choose the Right Photos for Submission
Selling pictures to magazines is often thought of as a complicated process. Magazines often have varying submission procedures and staff hierarchies that can leave you wondering how to submit photos to magazines in the first place. However, while learning how to submit your photos to magazines is initially off-putting, once you have the hang of it, the rest of the submission process becomes relatively straightforward. The key is to be organized with the magazines you wish to submit to, take notes of their publication processes and work systematically through each.
Once you have understood how to submit photos to a magazine, it is time to choose the best photos for submission. The more unique and eye-catching the photos are that you choose to submit, the more likely you will sell pictures to the magazine. Therefore, choose photos that you are proud of, that convey your skills and experience, and that are synonymous with the publication's values and aesthetic.
Don't Be Afraid to Submit Your Photograph
The most important tip when learning how to get my photographs published is to leave all anxiousness at the door. You are a highly skilled photographer and should be very proud and confident in your work. While rejections are commonplace and must be accepted, the key to getting your work published is determination and perseverance. There are many high-quality photography magazines out there, of which one will surely give you your first break.
Make it easy to View your Submitted Photo
Make sure your email includes links to your portfolio and social media accounts. If you're wondering how to submit my photos, Format is a great option. You can add a password to Format portfolio pages to keep your gallery private. Don't send large download files that an editor won't want to download. Make it easy for them to see your great work because they get hundreds of submissions a day.
Avoid submitting the same work to multiple places at once. An accepted submission often requires exclusivity rights. If your work is accepted by multiple websites at once, you may have to reject some. That means editors who took the time to read your submission may feel cheated. A missed opportunity even if you get the same work published on several websites. It's much better to have a diverse portfolio of work to show potential clients.
Where to Make Art Submissions
Evolving from passionate creative to published professional is a big step in any artist's career. However, it might leave you wondering where I can submit my artwork? Luckily, there are a plethora of art submission websites ranging from photography to fine art and everything in between. However, physical submissions, such as art galleries and print media, are powerful places to get your work published. We've outlined the most popular avenues for published art and some tips to ensure your submissions stand out from the rest.
Self-Publish Photo Books
Self Publishing photographs is also an effective way to gain awareness as a photographer while increasing your chances of getting a traditional publishing deal further down the line. A great way to do this is by publishing pictures on your portfolio site.
Join the Shutterstock Contributor Program
Shutterstock is a well-recognized actor in the stock photography sector. Selling photos on their contributor program is an excellent way to earn additional revenue from your photography business. To date, Shutterstock has paid over $1B to its contributors for their photography submissions.
To start, simply sign up and submit photos as part of your application. Once you have been approved, you can start submitting your work and earning money for your contribution. For more information, see our guide to earning money from photography.
Art Magazine Submissions
Submitting art to magazines is an effective way to increase awareness of your personal brand as an artist or photographer. However, it is important to think about how you might want to portray yourself and your work before you submit art to magazines. Most online and print media outlets receive magazine art submissions on a daily basis. Therefore, try to devise original and sincere ways to submit art to a magazine that helps you stand out from the crowd. First, think about what makes you special – is it your choice of subject, perspective or editing capabilities? It's best to submit art to a magazine that portrays your skills in their best light.
How to Sell Photos to Magazines
A crucial part of becoming a published photographer is to sell your photos to magazines. This allows you to generate a well-earn income from your work while expanding awareness of you as a photographer through their wide readership. To get an idea for rates, it can be useful to look at other photographers with similar experience in your field to see what their previous work has sold for. Our guide to photography pricing outlines how much you can expect to sell your photos.
However, The most important thing is to not undervalue your work; while the goal is always to sell your pictures to magazines, remember that discounting your art just to make sales can devalue you as an artist, making it harder to sell in the future. We've rounded up For further tips on how to sell more photos, see our comprehensive guide.
Types of Art Magazines
Photo Magazines
If you take beautiful landscapes, portraits and are of an arty disposition, photo art magazines are a great place to display your work and get noticed as a prominent photographer.
Magazine Submissions for Models
From designer fashion to sports photography, Magazine photo submissions for models are in high demand. If you shoot with models, you are bound to find a wide range of magazine options to submit your work.
Fashion Magazine Submissions
If you are a fashion photographer, fashion magazines are the best avenue for your published work. Some fashion magazines post a section detailing the type of submissions wanted towards the end, so be sure to look out for an email address where you can send your work.
Our Curated List of Media Channels for Submitting Artwork
We've rounded up a list of widely-read, international blogs, and magazines that are all dedicated to showcasing new creative work and are currently allowing you to submit artwork online. Even if you're not ready to submit art to magazines yet, you might discover a website to add your bookmarks.
From general art mags to illustration-focused blogs to photography and design websites, these are the best places for emerging artists to submit work now.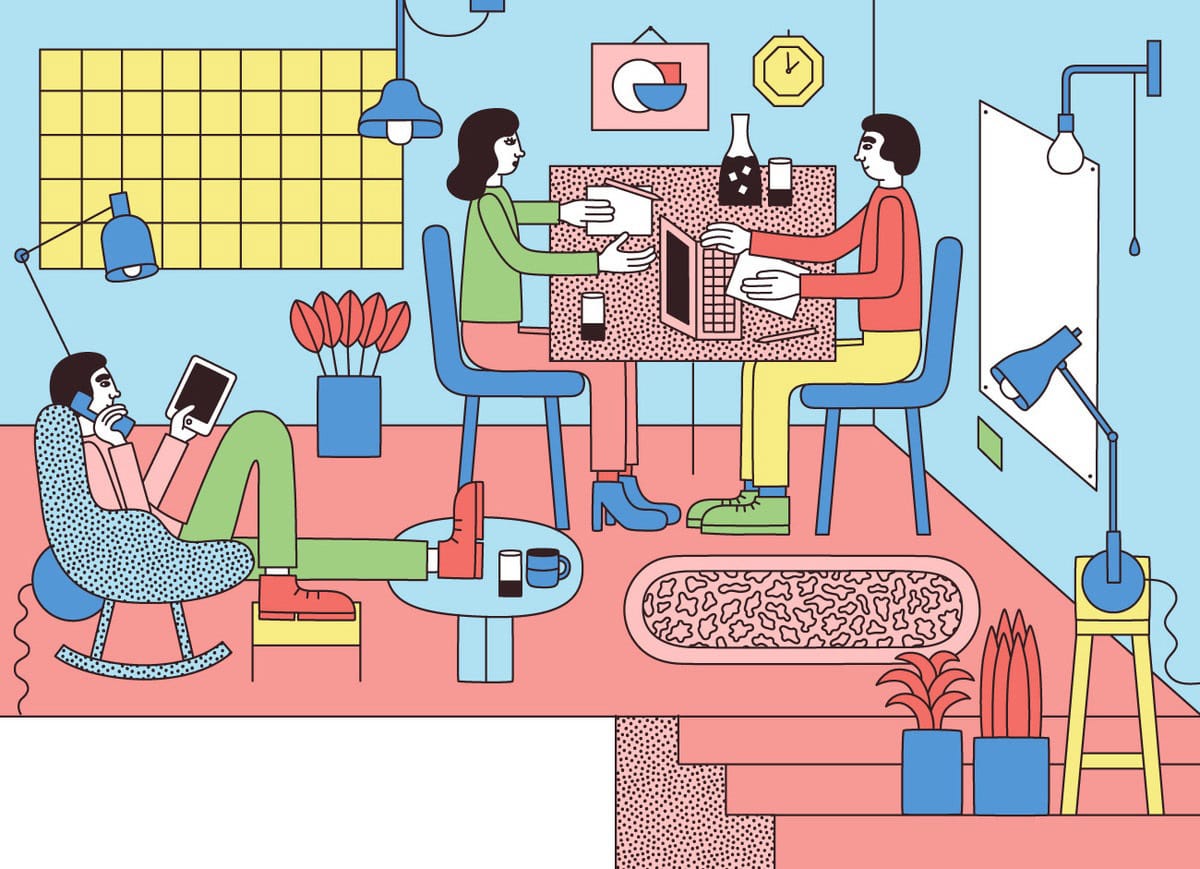 By Martina Paukova on Booooooom
Websites and Magazines Photographers and Illustration Artists Submit To
Where to submit: Facebook.com/booooooom for images and Vimeo.com/groups/booooooom for video work
Updated super frequently by curator Jeff Hamada, Booooooom is a reliable source of emerging creative talent. Booooooom's work of choice tends to be photography, but all kinds of artists are featured on the site. What they all have in common is a talent for telling interesting stories. Booooooom is a great place for submitting artwork if you're feeling confident enough to showcase your submission directly on the site's Facebook page.
Where to submit: On their submissions page
This prolific and widely-read art blog shares 15+ posts a week highlighting new work in a variety of artistic fields. To be more specific, Colossal says they're currently seeking submissions "in the realm of visual art, photography, sculpture, painting, installation, collage, paper, illustration or drawing, street art, architecture, industrial design, textile, animation, documentaries, and anything else involving a strong (generally non-digital) visual aspect."
Where to submit: On their submissions page
It's Nice That features work from all kinds of creatives: photographers, illustrators, designers, and multimedia artists of all sorts are welcome to submit. The work featured here is modern and clean. The website is accompanied by a bi-annual magazine. So it's a great place to look for art magazines or a website that can expose your work to a large audience.
Where to submit: By email to submissions@thejealouscurator.com
Jealous Curator is a blog run by Danielle Krysa, art lover and professional creative director. Krysa's taste gravitates toward the romantic and soft, with flowers and pastel tones taking center stage. She tends to feature artists, photographers, and illustrators.
Where to submit: By email to suggestions@mymodernmet.com
My Modern Met is a widely popular site featuring a range of creative work, from design innovations to original artwork to unusual photography. They ask that submissions include a link to your online portfolio, a description of yourself and your work, and a few images attached.
Where to submit: Submit a self-published book by email to info@selfpublishbehappy.com
Self Publish Be Happy is an organization founded by photographer and publisher Bruno Ceschal. SPBH celebrates and promotes self-published photo books by featuring and selling them on the site, sharing them at art fairs, and running workshops on self-publishing. If your work is accepted in SPBH, it'll be part of a whole self-publishing movement.
Where to submit: By email to submit@creativeboom.com
Creative Boom is an online magazine looking for artwork in the following areas: Art, Crafts, Graphic Design, Illustration or Photography. Submissions require between five and ten images attached, and be sure to also include a link to your online portfolio and a biography.
Where to submit: On their submissions page
With over 1 million views per month, iGNANT provides an established, professional platform to get your work noticed. Featuring groundbreaking new work in art, design, photography, fashion, and architecture, they accept online submissions with up to 6 images and a description of your work.
Artistic Moods
Where to submit: By email to info@artisticmoods.com
This Netherlands-based blog features cute and colorful work, favoring themes like plants, cartoon characters, and often showcasing ceramics, illustration, and other delicate mediums. If you're into polka dots, unicorns, ferns, and similar sweet themes, this is the site for your work.
Where to submit: By email to magazine@format.com
We're always looking for new work to feature, whether it's design, art, photography, or any other creative project. Get in touch with us via email, and be sure include a link to your online portfolio website and description of your work. Find more info about our submission guidelines here.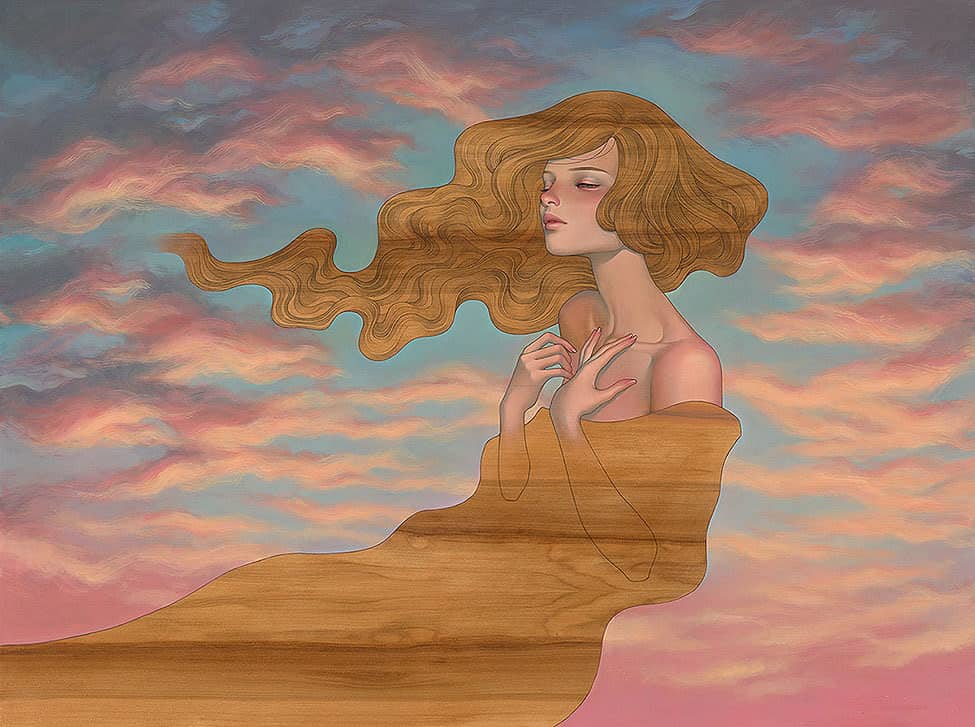 Websites and Magazines that Accept Illustration and Fine Art Submissions
Online art submissions have become the norm across digital and print media. Below are some of the best-known magazines looking for art submissions.
Where to submit: On their submissions page
Juxtapoz publishes underground art, including graffiti and unusual illustrators. It was founded in 1994 by a group of young artists and designers. They also print a magazine monthly. Include a brief description of your work and links to it in the online form.
Where to submit: By email to info@hifructose.com
This is a great option if you plan on submitting art to magazines. Hi- This well-known print and digital magazine focuses on fantastical, unique art and illustration. They're always looking for new talent. Simply send an email with the subject "Submissions" and a link to your portfolio website (no attachments, Google Docs, or Dropbox links).
Where to submit: Submit exhibition details in PDF form by email to submissions@contemporaryartdaily.com
This blog highlights what's happening in art across the globe, sharing news of exhibitions by established and emerging artists. Contemporary Art Daily asks that artists submit by sharing a press release of a current exhibition. Be sure to include installation views and images of individual works in the show in your submission.
Where to submit: By email to twocoatsofpaint@gmail.com
This is an online magazine looking for artwork and it features painters based mostly in New York City. Artist Sharon Butler is the publisher and editor, and she's known for being a generous community leader in the city. Even though the site has a smaller audience, it is highly regarded, especially by other painters. Two Coats of Paint tends to feature works that are on exhibit in New York, so it's wise to follow suit and pair your submission with exhibition details.
Where to submit: On their submissions page
Eat Sleep Draw features only original artwork from across the globe. They have five moderators who select the work. Each has different tastes, so your chances of being featured are good no matter your illustration style.
Where to submit: By email to sara@brwnpaperbag.com or by Instagram @brwnpaperbag
Brown Paper Bag is run by illustrator and writer Sara Barnes. She's devoted to featuring quality illustrators as well as work that's related to illustration, including tattoos, books, and fashion.
Where to submit: On their submissions page
This art blog features all kinds of original artwork. Running since 2008, it boasts over 600,000 followers, which makes it a high-impact place to get featured.
Where to submit: On their submissions page
Cross Connect is an art blog that tends to feature painting and illustration. It showcases a selection of contemporary artists daily, and accepts submissions that include a link to images of your work.
Where to submit: On their submissions page
This illustration website features bold, creative illustrations from emerging artists. You can submit via their online form by linking to your portfolio site. Their Comics Illustrator of the Week feature is a great opportunity for comic artists to have their work highlighted.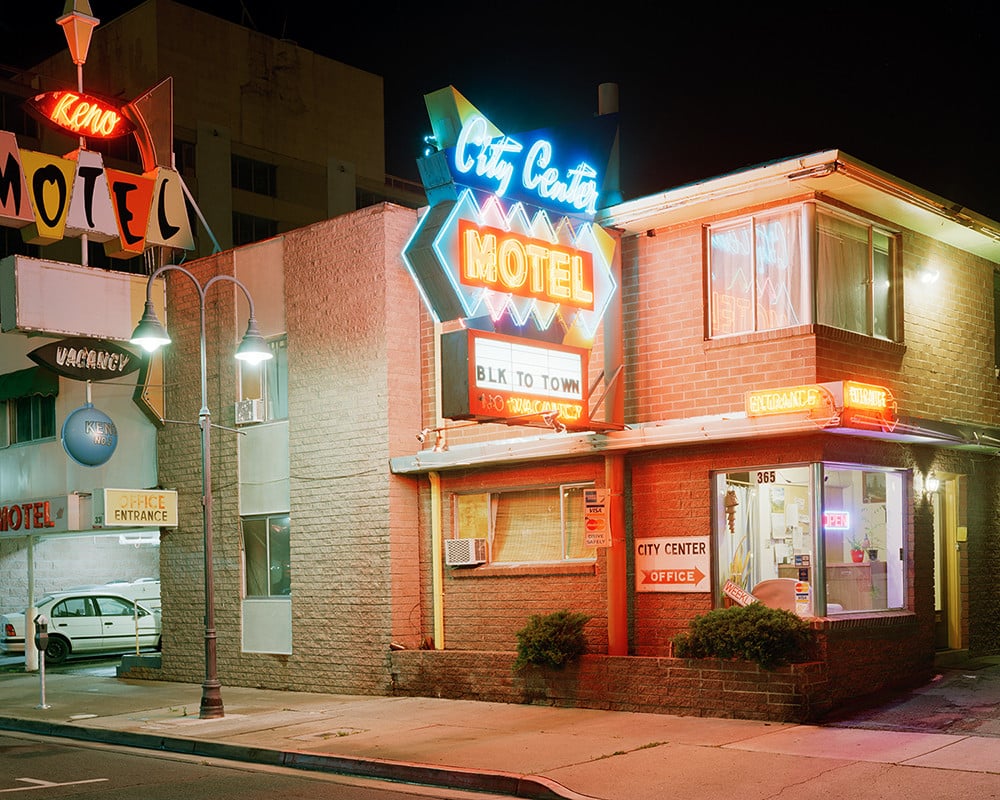 Websites and Photography Magazines that Accept Photography Submissions as Published Art
Below are some great photography magazines and websites that need published art for their content. Browse their niches and discover which would be best for your photography style.
Where to submit: On their submissions page
In addition to publishing beautiful print monographs, Aint-Bad's online platform highlights contemporary photography with the aim of furthering an "ever-more urgent, critical conversation about the human condition." Submit 15 images from a specific body of work on their submission page, especially if you work in photojournalism or documentary photography.
Where to submit: On their submissions page
Petapixel is devoted to all things photography. It's the place photographers go to learn new tricks, get up to date on equipment, and to learn about emerging photographers. This is a good place to submit especially if your photography is on the digital, technical side.
Where to submit: By Instagram @oftheafternoon
Originally launched as a print publication, Of the Afternoon prints a biannual fine art photography magazine, but you're most likely to know them through their high-profile Instagram account. Getting featured here would be a great opportunity for photographers looking to build their social media following. Submit by sending 4-8 images and links to your online portfolio and social accounts.
Where to submit: By email to editor@lensculture.com
LensCulture is interested in featuring new photographers on the site. Due to their high volume of submissions, they can't always get back to everyone. However, they do run contests where you can receive a critique of your work, if you submit at least five images and pay an entry fee. So even if you aren't selected as a winner, this could be a great chance to get some professional feedback on a project.
Where to submit: Contact editor Ryan Mense on his Fstoppers profile
This prominent photography community showcases a Photo of the Day on their front page, Twitter, and Instagram. It's a fine way of increasing your audience and revealing new work. To submit, send an image to editor Ryan Mense and include a detailed blurb about how it was processed, if there were models or help, what camera you used, and what inspired the work. By getting your work seen by many people in the industry, Fstoppers can be a real stepping stone that makes it easier to sell photos to magazines.
Where to submit: By email to submissions@featureshoot.com
Feature Shoot is a website that showcases a wide range of different photography styles, whether it's fine art or product photography, coming from emerging or established photographers. Take the chance and submit by sending them 4 or 5 images via email. This is a well-established online photography community with a large following.
Where to submit: By email to submissions@syn-mag.com, with work that responds to their current theme
SYN Magazine is both an online platform and a visual publication. They feature work from fashion photographers and stylists from around the world. As a quarterly publication, they base each issue around certain themes, so deciding whether to submit photos to this magazine should be based on whether your project applies to the theme. They ask for 10 to 30 images, preferably on a contact sheet, and the work must be unpublished.
Where to submit: Send photographs by mail
Outdoor Photographer is a magazine published 11 times a year. It also has a strong online platform. The magazine is a popular resource for nature photography, and operates from a traditional standpoint, asking photographers to send duplicate transparencies, photographic prints, or high-quality inkjet printouts via mail rather than accepting digital files. If you're looking to sell photos to magazines and you're a photographer producing analog, nature-themed work, this is the place for you.
Where to submit: By email to fstopmagazine@gmail.com, with work that responds to their current theme
Published bimonthly online, this photography magazine themes each issue around a different topic to create a dialogue among the artists featured. Take a look at the next upcoming theme and their detailed magazine photo submission guidelines before sending work.
Where to submit: Follow the submission directions listed here
This popular photography blog often features work from photographers. Submit by sending an email with the subject line: "Photography Submission" and your name. There are specific questions to answer in your email so make sure you check out the directions before submitting.
Where to submit: By email to info@landscapephotographymagazine.com
This monthly magazine and accompanying website publish landscape photography, feature articles, and tutorials. The website says their goal is to promote the love of landscape photography, and that they will consider submissions from everyone, whether they're a professional photographer or a hobbyist. So if you are looking for a place to try to make your first magazine photo submission, this is a good option. You can get a sense for the type of images they typically publish by visiting their "reader content" page.
Points To Remember When Submitting Photography to Magazines
While the websites above are all examples of well-recognized magazines that buy photos, reaching out to a select few that could be a match for your skills and artistic style is the best route to success. Spend some time researching other photographers who have featured on previous editions as a way of gauging the type of submissions they generally publish.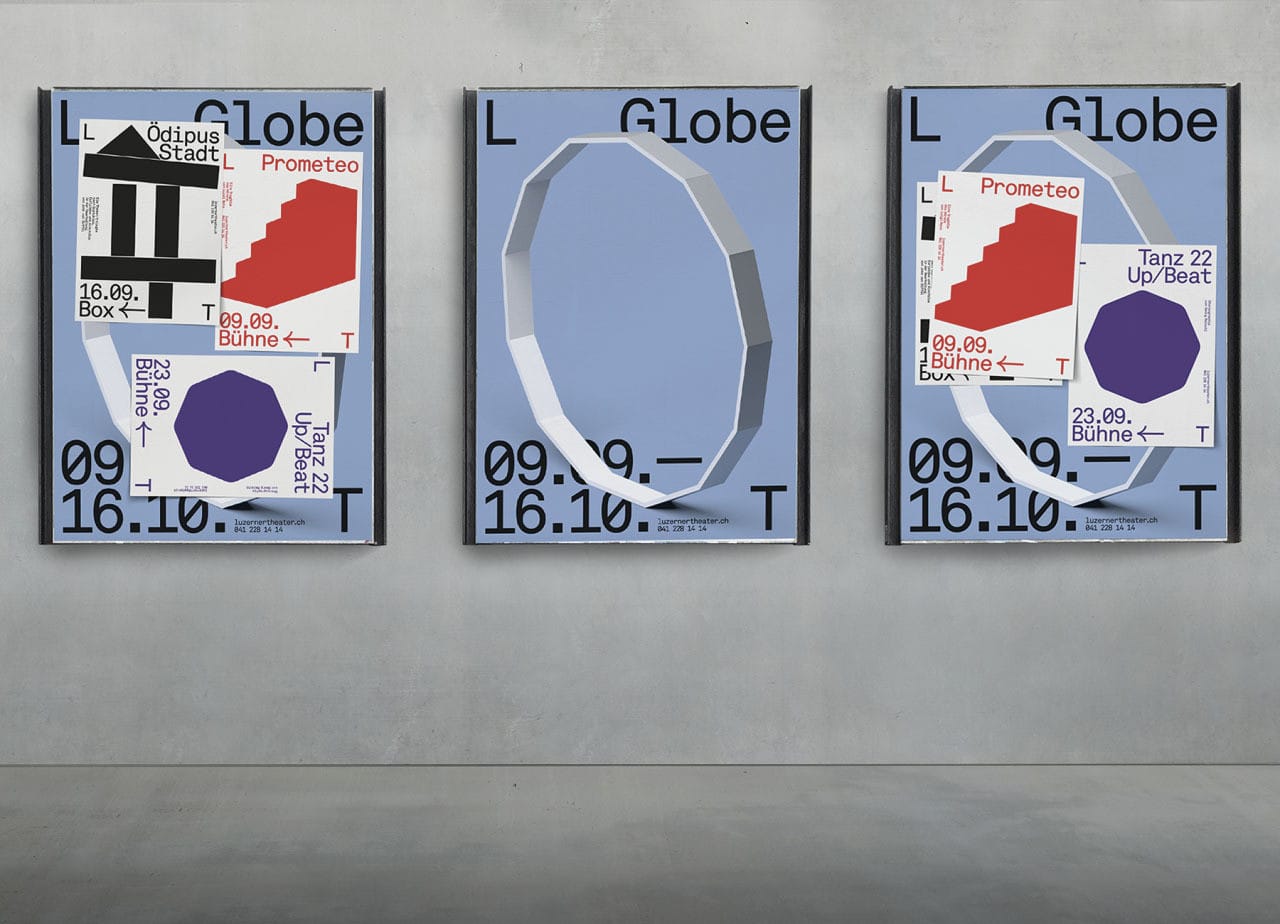 By Luzerner Theatre on Design Everywhere
Websites and Magazines that Accept Design Submissions
Where to submit: By email to info@design-milk.com
Design Milk focuses primarily on interior design and architecture, but also features fashion and art. Bold, minimal work is what you're most likely to see featured here. Submit your design-related work via email by including a description, link to your online portfolio, and images.
Where to submit: With their online registration form
Designboom is committed to featuring projects on the avant-garde side of invention. With a whole section on technology and a clean aesthetic, everything on the site feels current or even one step into the future. Submit here if you're working with technology, especially if you design challenging and new products, buildings, or apps.
Where to submit: By email to dsgnevrywhr@gmail.com
This beautifully-designed blog features mostly minimal, modern design work, ranging from posters to accessories to books and more. Submit by sending an email with "Submission" in the subject line.
Where to submit: On their submissions page
This UK-based blog was co-founded by two designers, Jonathan Ring and Bethany Baker. It's a beautiful, minimal source of new design work, and could be a nice little credit for designers to add to their CVs.
Where to submit: By email to info@yatzer.com
Yatzer features industrial designers, fashion designers, interior designers, and artists. It's modern and edgy, and an excellent resource on what's new in art and design, especially when it comes to architecture and interiors. You can submit by sending a selection of high-res images via email, as well as a description of your project or event.
Where to submit: By submitting via their contact form
Formerly known as FormFiftyFive, Made by Folk was founded in 2007 by "an ever growing group of designers, illustrators, coders and makers eager to collect and share the best design work they came across." They share interviews and galleries of innovative new work in design and illustration.
Where to submit: On their submissions page.
Founded by a designer from Croatia, this blog started out as a place to collect personal inspiration, but quickly became popular among other designers. The Design Blog tends to feature the work of young, emerging designers, so this could be a great place for students to submit projects. Submit by sending your portfolio link and just one standout project for consideration.
Where to submit: By email to editor@thecreatorsproject.com
Focusing on creative work by designers and makers, Vice Creators (previously known as "The Creators Project") is a section of the Vice website that showcases artists across multiple disciplines. It is a great place to submit work that incorporates technology or digital media. Artists who get featured on the Creators page are often promoted on the Vice Creators Youtube and Twitter as well. If you plan on submitting photography to magazines like Vice, having your work featured on the Creators page is a great way to get your foot in the door.
Where to submit: By email to hello@identitydesigned.com
This neatly organized design blog features detailed stories about design projects by studios from across the globe. Submit by sending an email with a full explanation of your project, including "details of the brief, your idea, typefaces used or customized, paper stock printed on, time frame, tales of the unexpected."
Want even more ways to get recognition? The Best Art Contests And Art Competitions The Best Photography Contests and Prizes The Best Illustration Competitions and Awards
This article was updated on July 15, 2021