Tracking your expenses and balancing your books can seem like a daunting challenge, especially if you're busy chasing down gigs and working hard to improve your photography skills. Though it may seem tedious and dry, bookkeeping is an important aspect of maintaining a sustainable photography business, tracking your invoices, payments, mileage, expenses, and more all in one place. Luckily, there's a plethora of accounting software for photographers available to help you balance your books and stay on top of your day to day business activities.
Though you might already have photo studio management software, you may be looking for support on the accounting side, or you may be in need of an all in one option that makes project management and accounting a breeze. We've rounded up the best free accounting software for photographers, as well as bookkeeping software for photographers that charge a fee. We'll look at the pros and cons of both options so you can make an informed decision and figure out which accounting software best suits your business needs.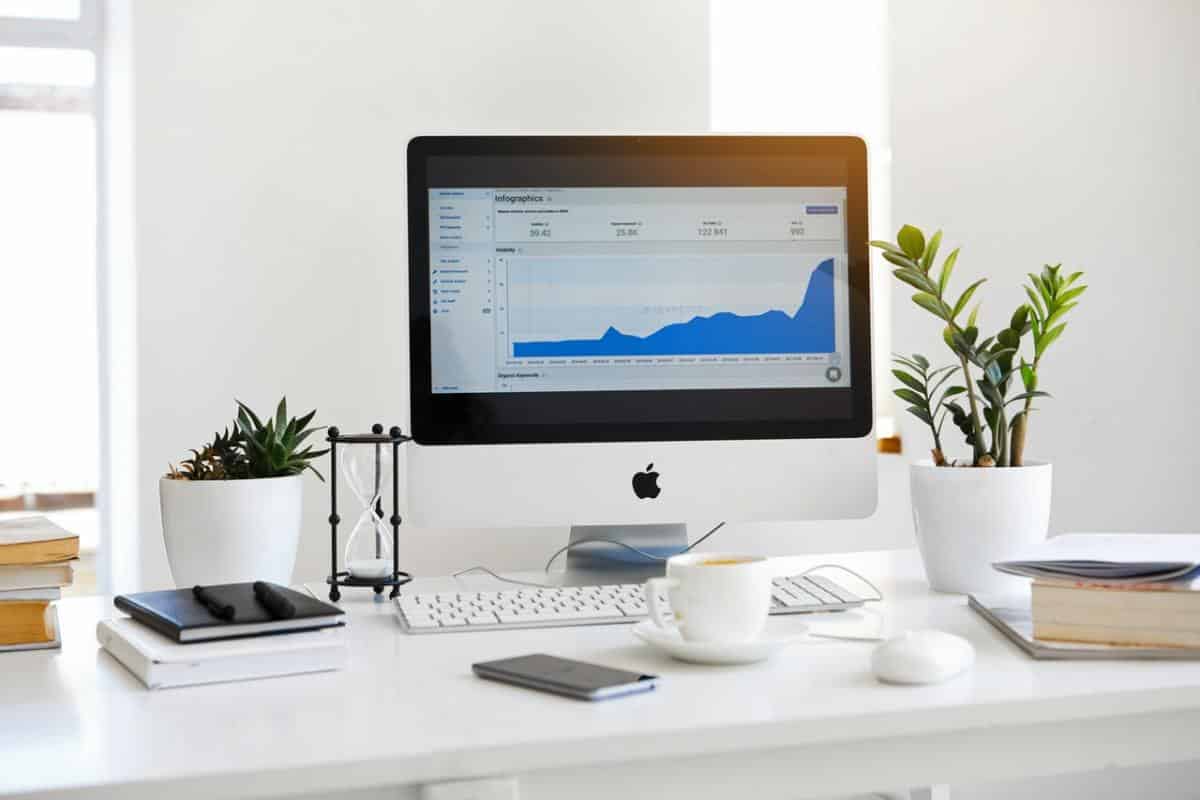 Best Free Accounting Software for Photographers
Designed specifically for photographers, this free accounting software is customizable and cloud-based, making it easy for you to access on your desktop or through the mobile app. With a clean, easy-to-navigate interface, you can create invoices quickly and track your business expenses and income by day or month. You can also process payments from clients and deposit them directly into your business account.
Wave has handy features like automated reminders on late payments and easy set up for recurring invoices. You can also customize your business reports to track your accounts and your business growth, making it easy for you to loop in your accountant at tax time.
With so many built-in features, Wave is a strong contender when it comes to free accounting software for photographers.
This photo studio accounting software, which also doubles as a great project management system, is free for single-user accounts and comes with some pretty sweet features, including comprehensive invoicing and payment tools, online booking, and bookkeeping reports. It also integrates well with Google Calendar, Mailchimp, and Quickbooks, so it may be a good option if you plan to go for a paid accounting software down the road. It's also accessible via your desktop, online, and your smartphone, making it easy to track your business activity on the go.
If you're already familiar with Studiocloud as a CMS, accessing the financial tools for accounting on this platform will be a breeze!
This photo studio accounting software was designed "by photographers, for photographers" and has a free plan for single users, perfect for a photographer just starting out. Get quick invoicing, online payments, and financial reporting tools that use client data to give you the most comprehensive picture possible. You can also integrate Quickbooks with ShootQ to access additional accounting tools and features.
ShootQ is known for its customization, making it easy for you to set up your own workflows, client documents, and financial reports. With an iOS app feature you can access on the go, and an Android version forthcoming, ShootQ is a good choice for free accounting software for photographers that's easy to customize. And if you end up loving this option, you might consider upgrading to a paid plan in the future.
Flowlu was originally created for small businesses, and it works well as a free accounting software for photographers, too. The free version of Flowlu includes financial management tools like revenue, expenses, and payment tracking, as well as direct invoicing. You can also access financial reports that analyze your financial data and business activities, giving you a better sense of how your business can improve.
For a free option, Flowlu is a solid choice for photographers looking to do simple accounting and tracking their finances.
Best Paid Bookkeeping Software for Photographers
Quickbooks is the top accounting software on the market, regardless of your industry, and for good reason. With its incredibly simple and easy-to-use interface, and smooth invoicing system, which lets you make an invoice in about two minutes and receive payment fast, this bookkeeping software is worth the investment. You can track inventory and build custom financial reports through Quickbooks, as well. It's also easy to access on your desktop or smartphone and gives you an up to date overview of your business activities, so you're always on top of your finances.
Quickbooks offers several paid tiers for business owners, starting at $10/month. Most business owners go for the self-employed option, especially if they're a relatively small operation. Try a free 60-day trial of Quickbooks for photographers, and if you find it's for you, get 50% off your plan when you sign up for a year.
Advertised as the best bookkeeping software for photographers, FreshBooks is definitely a strong contender, with its clean interface and long list of accounting features. This cloud-based software is made for photographers on the go, and does all the math for you, with features like expense tracking, invoicing, estimates, and financial reports. It also integrates well with G Suite, Shopify, Stripe, and other go-to apps for your small business.
Freshbooks offers a lite plan at just $15/month, a plus plan at $25/month and a premium plan at $50/month, with the option of a free 30-day trial of any plan. You can also build a custom plan and have 500 plus billable clients at one time. To support small businesses and photographers during the pandemic, they are currently giving a 60% discount on all their plans.
Though relatively new on the scene, Honeybook has already become the go-to project management system for creatives, but it can also be great accounting software for photographers. With Honeybook, you can create custom financial reports from your client data, track your profits and expenses, and determine your customer conversion rate. This software also integrates smoothly with Quickbooks to make accounting that much easier, especially at tax time.
With its aesthetically pleasing interface, customizable workflows, and the option to brand all invoices, contracts, and contact forms, Honeybook will also make your business look great for your clients. Starting at $34/month, or $400/annually, you can do a free 7-day trial of Honeybook to see if it fits your accounting needs.
Sprout Studio has solid photography management tools, but it really shines with its accounting and bookkeeping features. Offering easy invoicing and integrated payment options, as well as a whole feature dedicated to business analytics, this accounting software for photographers will get the job done. You can review a breakdown of your recent jobs, quickly check how much you're owed in outstanding invoices, review your potential leads, and determine the growth of your business, month by month.
With so many accounting features, Sprout Studio is a photography management tool that covers your financial needs, too. Sprout offers a 21-day free trial so you can give their software a no commitment spin. Their basic plan starts at $21/month, though most photographers go for the $58/month pro plan to access the best features.
As a great photography management software, Studio Ninja can also do double duty on the accounting side, with comprehensive financial reports, and financial tracking. It boasts an accessible task management system that tracks invoicing, payments, and expenses. It also has a mobile app option so you can manage your clients, and your finances, on the go.
Studio Ninja's seamless integration tool also makes it easy for you to tie into premium accounting software like Quickbooks and Xero. This makes it a great option if you're looking for a CMS that also has solid accounting capabilities. Pricing starts at $17.95/month, with a 30-day free trial to see if it's the right software for your needs.
Iris is a solid project management system of photographers, and it can also handle the financial side of things if needed. This accounting software includes features like a comprehensive invoice system, and payment processing, as well as custom contracts and client questionnaires. You can also integrate Quickbooks into Iris to give you more useful financial tools and features for your business.
Iris' basic plan starts at $25/month, and the advanced plan is just a few dollars more, at $29.95/month. Save 15% when you sign up annually, and enjoy a 30-day free trial to determine if it's the right fit for your business.
If you have a larger photography business, with payroll and several employees, or you plan to grow your photography business in the next year, Xero is the accounting software for you. Whether you're a studio, landscape, or fashion photographer, Xero is a solid option for keeping on top of your books and managing your finances as a mid to large business. Looking to do invoicing and client quotes with a few clicks? Need to manage inventory, purchases, and do bank reconciliation? Want the ability to connect to over 700 apps, including PayPal, Square, and Stripe? Xero can do all this, and more.
With plans starting at $20/month, and a premium plan at $40/month, you can try Xero for 30 days free. Give this bookkeeping software for photographers a spin, your accountant will thank you.
Grow Your Business with an Online Portfolio
Managing your books and staying on top of your finances will be a breeze with the right accounting software. As a business owner, you want the best product for the job, so why not create an incredible online portfolio to showcase your work and grow your client list? Featuring your work in an online portfolio means your work always stays current, looks appealing, and you stay inspired to take your next photo. After all, you don't want a client to click on your online portfolio and get an out-of-date site with a design that leaves something to be desired.
Don't have an online portfolio yet? Use a website builder to build one in 10 easy steps and show off your impressive work.
Pick one that has gorgeous templates to choose from, and offers features like a built-in blog and online store, plus client proofing.
This way, you can highlight your most recent work and grow your business, supported by the best accounting software on the market. You'll be set up financially, and creatively, for success.
Ready to build a website that makes your work look good? We've got you covered. Start your free trial with Format today!
Looking to learn more about managing your photography business?
5 Things to Consider When Starting Your Photography Business
Photography Invoices: Templates and How To Make Your Own