1. Showcase student projects.
Just because you haven't worked with clients yet doesn't mean you have nothing to show off. You likely have a large collection of photographs, designs, art, and other creative pieces from class projects and activities. Those are certainly things that you can add to your portfolio.
Peruse all the outputs you yielded for school and look for the best ones that showcase your skills, creativity, and passion for your field. You don't have to worry about everything sticking to your branding at this point—just choose examples that highlight what you can do best! 
2. Include a personal statement.
Instead of just compiling all the images and examples of your work to add to your portfolio, you can further elevate the viewer experience by adding a personal statement. Your viewer would love to hear from you, so say something that will help give context to your portfolio and the work you've shared. Think of it as kickstarting their journey to exploring your work.
In your personal statement, don't forget to introduce yourself, what you do, and what they can expect in your portfolio. Tell the viewer about your goals, interests, and how your work fits into your academic and professional aspirations. This will help them browse your portfolio with intention and purpose, which will elevate their viewing experience.
When writing your personal statement, keep your target audience in mind. Is your portfolio primarily to help you gain employment? Will you use it to get yourself into a graduate school program? Whatever it is, determine your target audience and speak to them through your personal statement.
Make sure that your goals tell them why you deserve a place in their organization or institution and how you and your work will fit well with them.
3. Add extracurricular activities.
The examples of work you include in your student portfolio should not be limited to things you've done in class. Don't forget to add items from extracurricular activities to the mix. Share any clubs, advocacies, internships, or volunteer work you've done, and showcase photos you've yielded out of these.
Did you participate in a gallery exhibition or photo walk? Did you volunteer to photograph a school event or feeding drive, or collaborate with students or other local artists to create a mural or community art project? Did you work with an employer under an internship? Show the work you've done for them, and don't forget to add a description of what they were for.
Extracurricular activities are always attractive add-ons, showing your community involvement, leadership abilities, and interests. Simply adding them to your portfolio will give your viewers a better idea of what you like, your experiences, and what you can do! Plus, it shows them you are active and engaged in photography, design, art, or other creative events and opportunities, which is always good!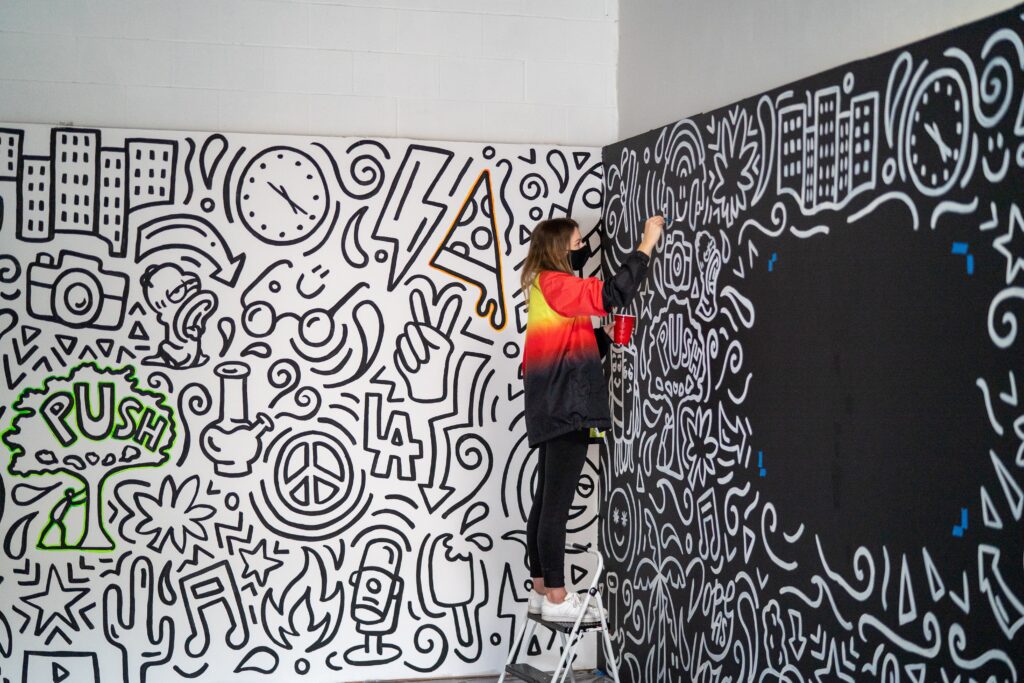 4. Use multimedia elements.
You want to make your student portfolio as engaging for your viewers as possible. While your personal statement and collection of images showcasing your best work are certainly doing that, consider adding more multimedia elements to elevate the viewing experience.
Some things that can add depth to your portfolio include videos, auto clips, and other forms of media. Perhaps you can add a video clip you've taken for your internship, provide audio descriptions for examples of your work, or create a video tour of an exhibition which includes some of your pieces.
Feel free to get creative here—just make sure the media you include is engaging and helps your portfolio stand out.
5. Create a website or digital portfolio.
Gone are the days when portfolios were printed and sent to employers, schools, or other establishments in folders. Because of rapid digitalization, you will benefit from having a digital portfolio that can be accessed entirely online. Consider building a website where you will house your work and tell the viewer more about yourself.
A portfolio website also allows you to add more features that you can't do with regular pen and paper, such as providing a way for your viewers to reach you, adding videos they can watch to learn more about your skills, etc. Some might even allow you to sell your work to interested buyers!
On the plus side, working with a digital portfolio also tests and molds your web design and digital marketing skills—but if you don't have any knowledge of those, don't worry. There are several platforms that allow you to create website portfolios easily and seamlessly. For example, the Format website portfolio builder has intuitive and easy-to-use features that will enable you to create and customize your portfolio based on your needs and goals.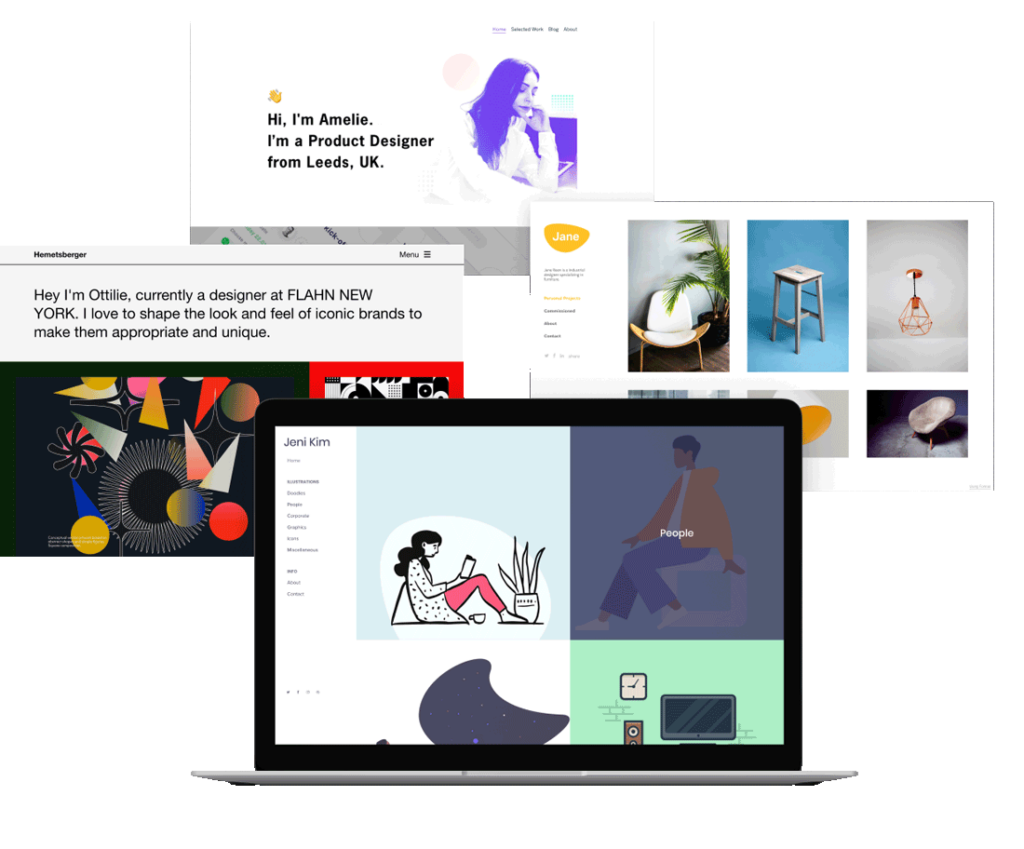 6. Focus on specific skills or specialties.
No two students are indeed alike. Even if you are in the same program as your peers, there's undoubtedly something that sets you apart from them. Find that element that makes you YOU—whether it's a unique skill or a specialty. Perhaps you do better at specific types of photography, art, design, or other creative professions than others, or you have a unique style that only you can pull off.
Once you find it, make sure that it's highlighted in your portfolio. Show it through the examples of work you include, the text you write, the media you add, etc. This will help you build your edge and stand out to potential employers, graduate schools, or viewers.
7. Add testimonials or recommendations.
Employers and grad schools will always request recommendation letters from previous professors, peers, or mentors. This allows them to better understand your character, interests, and skills. So make sure that you also have this in your portfolio!
Don't be afraid to ask around for testimonials and recommendations. You can get them from your teachers, past or present, people you've worked with in internships, club members, or other mentors and peers. Simply ask them to say a few words about you, your character or work ethic, and most importantly, your work.
Their words can go a long way in helping you build your credibility and establishing your abilities, achievement, photography, fine art, design, or other creative skills, and knowledge. Employers or graduate school evaluators will take these very seriously, and they can help you land that job or spot!
8. Show progression over time.
Chances are, you've improved quite a lot since when you first started your program. You've learned all the skills and technicalities to create stunning and effective creative work, adopted best practices to improve your style, and gained insights on how to create meaningful and impactful choices during your creative process.
You might not notice it right away, but all these improvements are evident in how your work has changed over the years.
A good idea for your portfolio is to show this course of progression. Add some outputs from your first year in the program to your last and most recent work. This will give the viewer a good idea of your starting point versus where you are now and demonstrate the improvement in your skill levels and expertise.
You can even write up a story to supplement the images of your work. For example, add a description for each progression, telling the viewer what you learned and applied at that point and how that changed your work from the years prior.
This form of storytelling is sure to captivate your viewer and show them how you have developed yourself and your craft.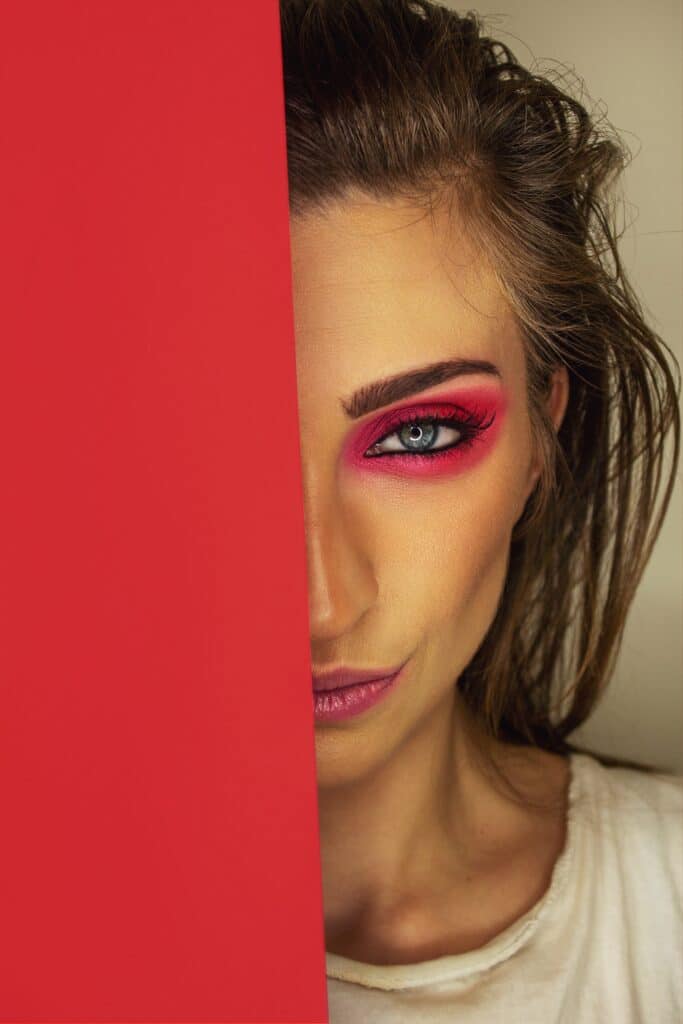 9. Tailor to a specific audience.
When creating your portfolio, make sure that you have your audience in mind. Who are you creating this for? What are your goals in making this portfolio? What's its purpose? It may be that you're looking for employment, applying for graduate school, or trying to get a scholarship. Identify that purpose and determine who the audience is.
This will help you create a portfolio that appeals to them. For example, if you're looking to apply to a graduate program, you might want to tailor your approach to suit the nature and needs of the program. If you're applying for employment, you want to showcase work that aligns with the company's products and services.
Identifying your audience allows you to create a portfolio that will fit the opportunity and create something that resonates and speaks to them directly. You can adjust your tone and message accordingly to help you get the results that you're aiming for.
10. Incorporate feedback.
Your portfolio might be perfect from your point of view, but it won't hurt to have some fresh expert eyes take a look and listen to what they think. Your professors, mentors, peers, and other professionals might have some ideas to help improve your portfolio. Remember that these people have expertise in your field, so don't hesitate to take their constructive feedback.
Show them what you have so far, ask them what they think and what you can improve on, and make changes according to their feedback. This will help you improve your portfolio and create one that will help you achieve your ultimate goal.
It's also a good idea to find someone to offer feedback similar to your target audience. If you are creating your portfolio for graduate school, for example, ask your school dean or teachers who work in graduate schools to look at your portfolio and offer insights. This will help you get the exact feedback you need to appeal to your target audience.
A final note.
Despite having yet to gain real work experience, you can create a portfolio to showcase who you are and what you do best. All it takes is a different approach. So consider these ideas and start your journey to creating a student portfolio that stands out.
Try the Format portfolio builder today. Our online portfolio website lets you showcase and highlight your work appealingly and intuitively. There are many features for you to enjoy, from e-commerce shops where you can sell your work to cloud storage to help you organize all your work in one secure place.
The best part is that the Format portfolio builder is incredibly easy to use—no coding knowledge or experience is needed. All the tools you need are available and customizable just the way you want. Get started with the Format portfolio builder today.