Music Talent
Find your inspiration with some of our best talent portfolio website examples. Start your 14-day free trial and build your own online talent portfolio with Format today!
Irantzu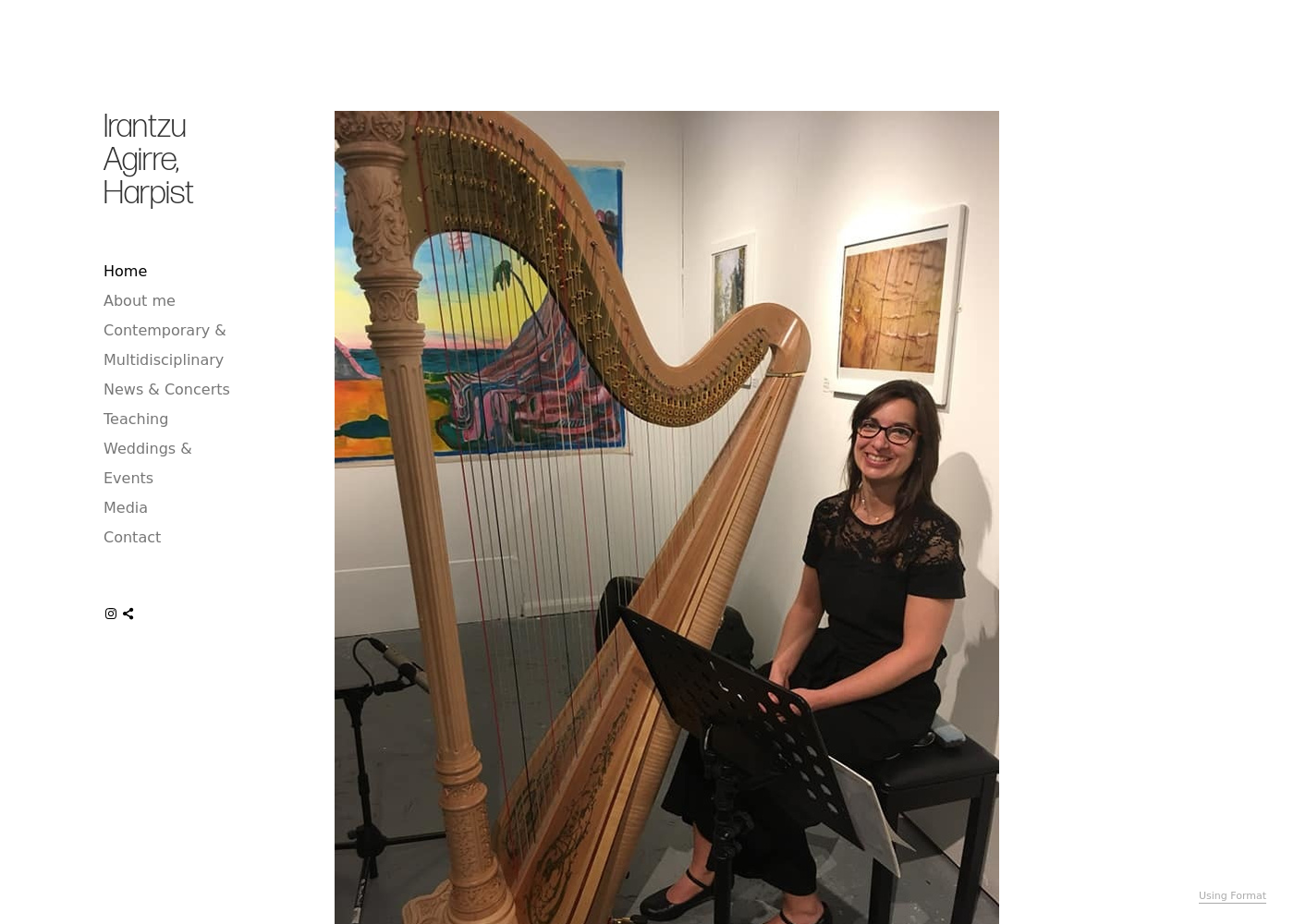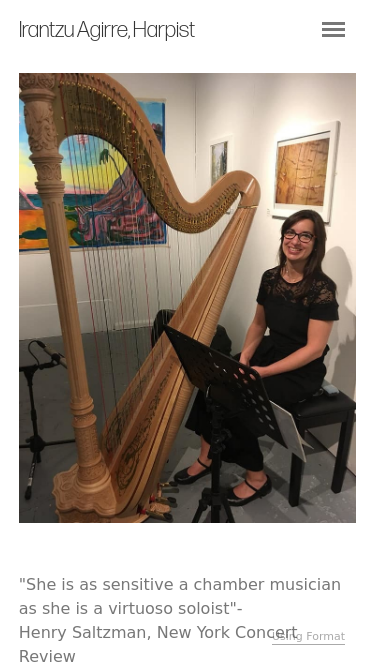 "Irantzu Agirre, known professionally as Irantzu, is an award-winning multidisciplinary artist and contemporary harp musician. Irantzu is described as "a sensitive chamber musician as well as a virtuoso soloist" by the New York Concert Review. She has played as a soloist at the Spoleto Music Festival in Italy, the Weill Hall- Carnegie Hall in NYC, the RioHarp Festival in Brazil, Casa de America in Madrid and at the Old Theatre Royal in Bath."
Template: Ora
James Tristan Redding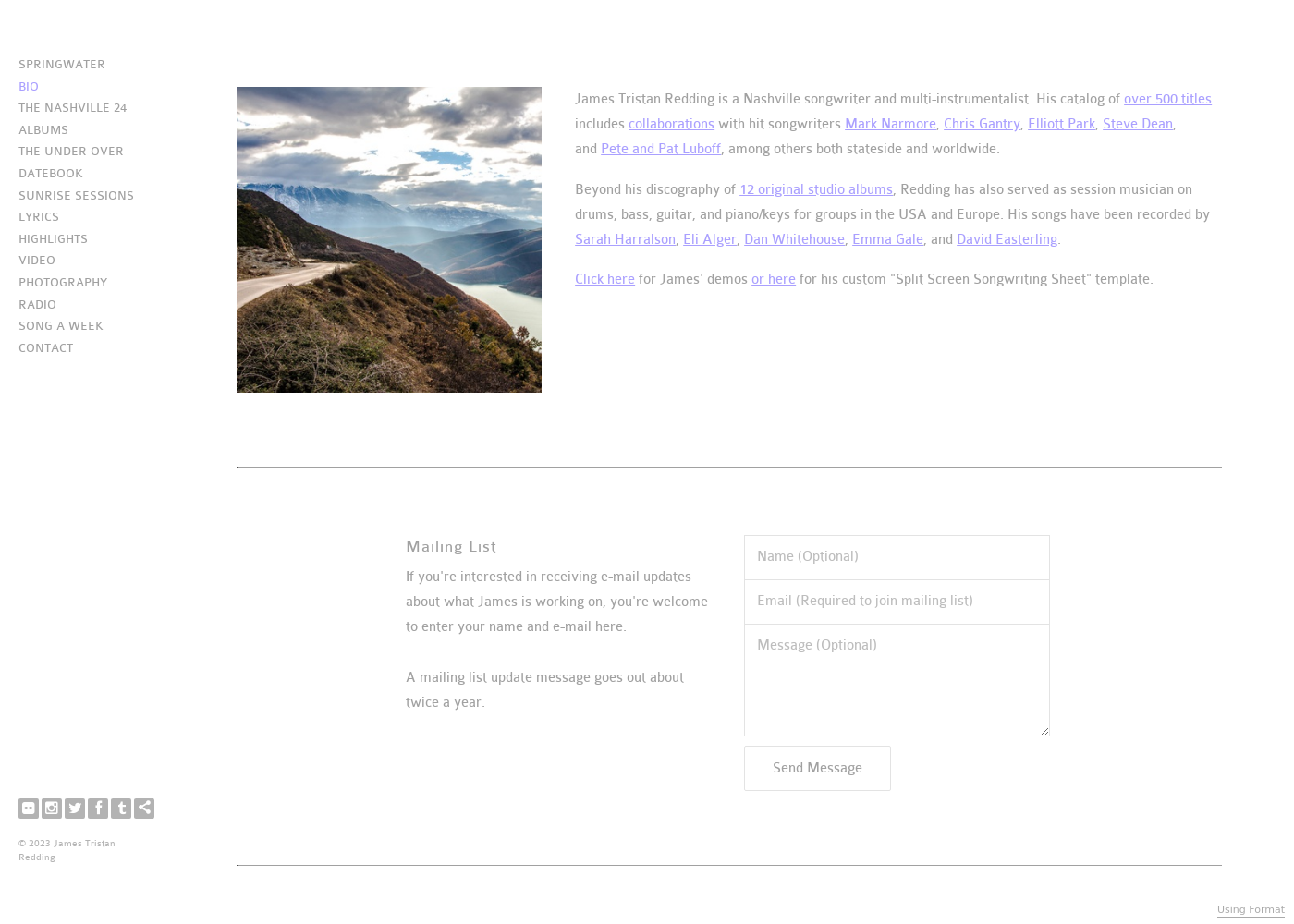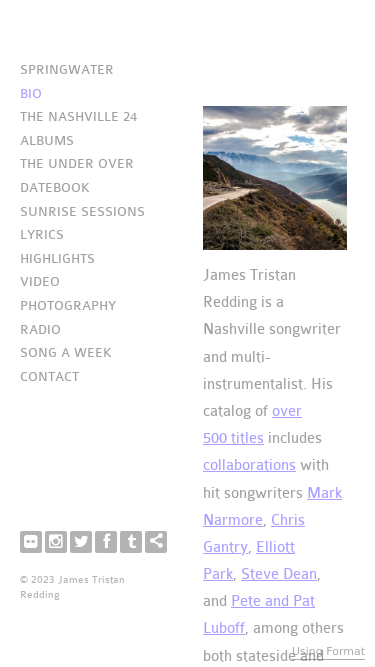 "James Tristan Redding is a songwriter and multi-instrumentalist with 11 original studio albums and 350+ titles under his belt. He has collaborated with hit songwriters Mark Narmore, Pete & Pat Luboff, Dan Rivers and many international artists. Redding's portfolio features a robust left-hand menu to help visitors navigate through his diverse body of work, including a page called Impressions with featured quotes from fans and creative partners, in addition to photographs and music achievements. "
Template: Power
How to create a music talent portfolio website.
Attract clients with a music talent portfolio that highlights exactly who you are as a music talent. Creating your own online music talent portfolio is easy and intuitive with a dedicated music talent portfolio website builder. Choose a website builder like Format that comes with blogging, SEO, social media tools, and an online store so you have everything you need to display your work brilliantly and grow your business. We've rounded up six simple tips to keep in mind when building your portfolio website.
Choose a music talent template. Don't worry—if you change your mind later, you can easily switch templates.

Upload your music talent work. Create a gallery or custom page to display your work.

Edit your site. Customize your site menu to include exactly what you want.

Personalize your design. Make it yours and change options like the template preset, fonts, and colors.

Ready to go further? Set up your store, add SEO or social media integration, and more—whenever you want.
Shot by member Mark Clennon