Podcasts can be a great source of entertainment. They're typically free, and they're super convenient since you can listen to them whenever and wherever you want.
As an audio medium, they're great for keeping you entertained while you do something else, including everything from photo-editing to folding the laundry.
But besides entertaining you, some photography podcasts can help you become a better photographer. They do that by providing inspiration, helpful tips, gear reviews, and much more. But with so many options out there, it can be hard to know which ones are worth listening to.
So to help you navigate the vast ocean of photography podcasts, here are some of the best ones, organized by what area of photography they focus on.
And so you know who you're listening to, we've included links to the hosts' photography portfolios. That way, you can see their work for yourself and decide who you want to take photography advice from.
Best Portrait Photography Podcasts
The Portrait System Podcast
This helpful portrait photography podcast aims to be your guide to building a successful business. It features interviews with photographers who run successful portrait photography businesses around the world. It provides tried and true advice from experts speaking about their approaches to portrait photography and how they developed them.
The podcast is hosted by Nikki Closser, a portrait photographer with her own successful business specializing in glamour, senior, and headshot photography. The podcast is associated with the Sue Bryce Education community, which offers online courses, workshops, and conferences—all focused on how to build a successful portrait photography business.
The Family Photographer
This podcast's name comes from the intended audience. If you're the person your family turns to when you're all together and they want a great photo, then you're "the family photographer."
It's an ideal podcast for beginner photographers as it offers easy-to-follow advice on how to take better family portraits.
It also involves conversations with photographers on their experiences, lessons learned, and what makes them so passionate about photography. It's hosted by Jenny Stein, a professional portrait and wedding photographer based in Pittsburgh.
The Fashion Photography Podcast
The Fashion Photography Podcast, as the name suggests, is a podcast that deals with all aspects of fashion photography. It's hosted by Verginiya Yancheva, a commercial photographer and art director whose work has been published internationally for clients including Cosmopolitan, Elle, and Nestlé.
It involves interviews with successful fashion photographers and other industry experts. They provide some very useful information for aspiring fashion photographers such as how to get your work into a magazine, how to improve your retouching skills, and shortcuts to getting to shoot celebrities.
Portrait Session Podcast
This portrait photography podcast stopped producing new episodes in 2018, but the helpful info it provides is still just as useful. So it is worth a listen for anyone interested in improving their portrait photography skills. It offers portrait-specific advice including topics such as using a flash, lighting, posing, and managing a business.
It's hosted by full-time professional photographers including Erica Coffman and Connor Hibbs. These experts are knowledgeable and easy to listen to as they let listeners in on their secrets to success.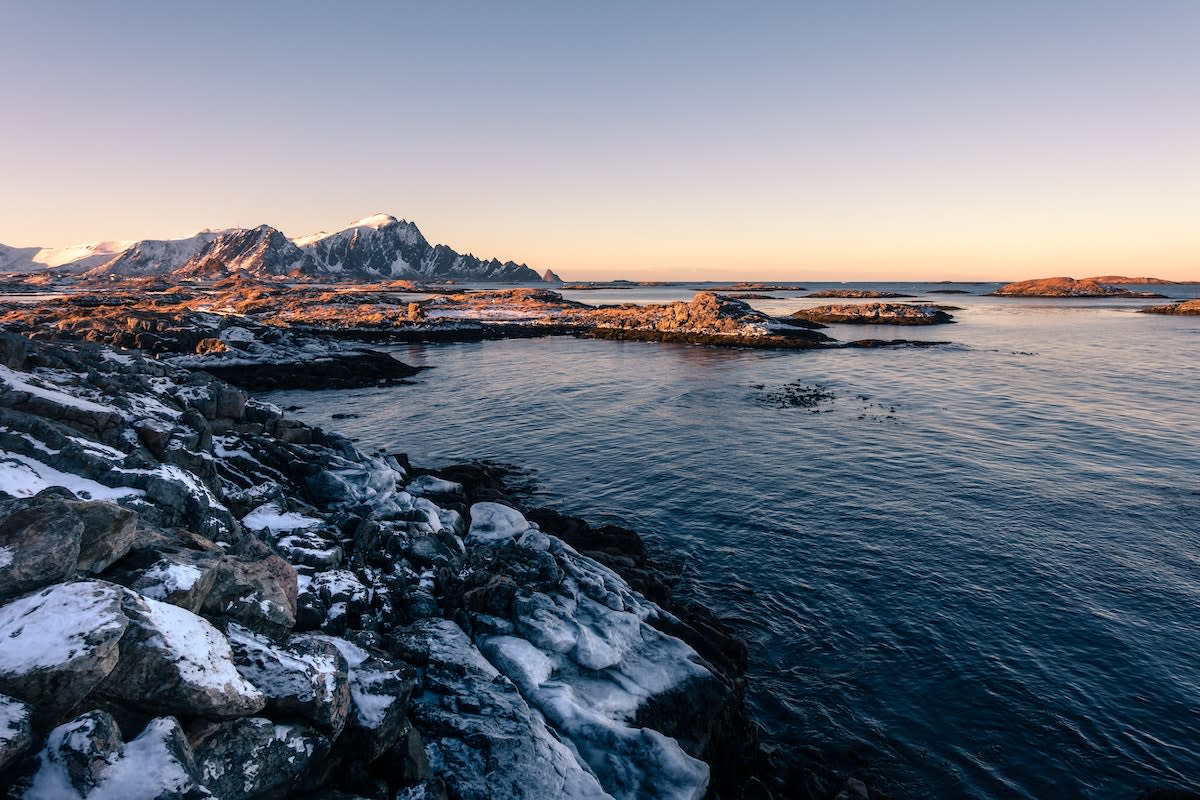 Best Landscape Photography Podcasts
The Landscape Photography Podcast
This landscape photography podcast covers the art, science, and love of landscape photography. It's hosted by Nick Page, a professional photographer who has a lot of experience sharing his knowledge. That's because he has hosted and been interviewed on a range of shows and podcasts including Improve Photography, Photography TV, and Tripod: The Nature Photography Podcast.
The Landscape Photography Podcast provides everything from tips on what gear to bring when traveling, to speaking with experts about their techniques and secrets. One reason this podcast is worth listening to is that it gets straight to the point. So if you are looking for a concise and informative landscape photography podcast, give this one a listen.
The Martin Bailey Photography Podcast
This popular photography podcast covers a wide range of topics. From gear reviews to interviews and advice, there's something for everyone—not just landscape photographers.
But it is hosted by Martin Bailey, a British photographer based in Tokyo with a passion for nature and travel photography. His photography portfolio demonstrates masterful skill at capturing landscapes, cityscapes, and wildlife.
Also, he has several travelogue episodes where he takes listeners along for the ride as he navigates exciting locations in search of the perfect photo opportunities. This makes it a great choice for those interested in landscape photography, whether you're looking for something interesting, some inspiration, or help to develop your technical skills.
Best Street Photography Podcasts
Street Photography Magazine Podcast
This street photography podcast is hosted by Bob Patterson, a journalist and photographer who founded Street Photography Magazine. One thing that's unusual about this podcast is the host says he's not very good at street photography. But he's passionate about it and wants to improve.
This is refreshing as the podcasting world is filled with self-described experts. But with the Street Photography Magazine Podcast, it's like Patterson is bringing listeners along on the journey as he tries to improve his skills.
He does that by interviewing street photographers from around the world, including renowned professionals and passionate hobbyists. They share personal stories, tips, gear talk, and thoughts on the art of street photography.
Hit The Streets
This bi-weekly street photography podcast features a series of interviews with urban photographers from around the world. Guests share their inspiration, techniques, favorite locations, and other tips.
It's hosted by Valérie Jardin, a skilled street photographer who leads workshops around the world and has authored several books on street photography.
One thing that makes this podcast great is the host's knowledge of the subject. In addition to photographer interviews, Jardin also does listener Q&A episodes and case studies that illuminate how to capture great street photography.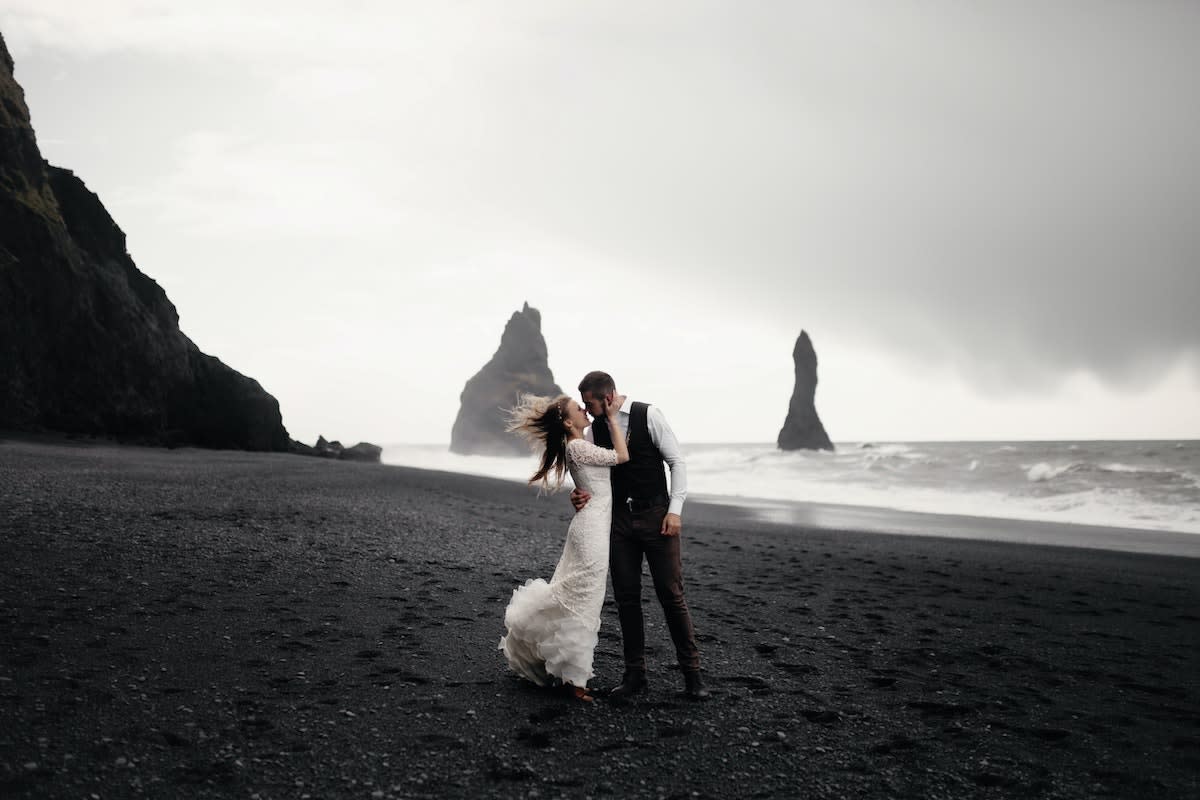 Best Wedding Photography Podcasts
Wedding Photo Hangover
This is a light-hearted and entertaining podcast for wedding photographers. The podcast's name is based on its goal: to help you recuperate from the last wedding you shot.
Wedding photography can be a stressful business, and this podcast is hosted by two professional wedding photographers who know that well: Dustin McKibben and Steven Van Elk. Through a mix of humor, stories, and helpful advice, this podcast can help you deal with the common challenges of wedding photography and feel ready to take on your next gig.
The Henry Chen Show
This weekly podcast was formally known as The Wedding Photography Podcast. Despite the name change, the podcast continues to provide the same great content that can be valuable to any wedding photographer.
It's hosted by renowned wedding photographer Henry Chen, and it covers a variety of topics around wedding photography, from how to build a brand and find more clients, to balancing work and life. Chen's portfolio shows off an exceptional ability to capture beautiful and engaging wedding photos, so new wedding photographers should pay close attention to the advice he has to offer.
Listen to The Henry Chen Show
Wedding Photographers Unite
This photography podcast focuses on the art, craft, and business of wedding photography. It is co-hosted by wedding photographers Neal Urban and Andy Buscemi. They have discussions with a variety of guests including wedding industry experts.
It offers specific and useful information such as accounting for photographers, industry trends, shooting and editing tips, and advice on growing your business.
The Dotcast
The tagline for this podcast is "the podcast for wedding photographers." With so many other wedding photography podcasts out there, that tagline might seem a little pompous.
But one thing that sets it apart is the expertise of its hosts: Adam Johnson, Rahul Khona, and Andy Gaines, who are professional wedding photographers and the co-founders of NineDots. That means they know a lot about the wedding photography industry.
NineDots is a wedding photography learning community. It provides wedding photography workshops, an annual conference, and a variety of resources to photographers who sign up for a paid membership.
But the podcast offers a way to get the benefit of their experience, free of cost. The hosts' vast experience in the industry shows through the quality of their podcast content, as they provide helpful gear reviews, business advice, and shooting tips.
Best Photography Business Podcasts
Photobiz Xposed
This podcast aims to shed light on how to run a successful photography business. It is mainly aimed at portrait, wedding, pet, and headshot photography—but the tips it offers can be useful to photographers in any field who want to learn more about running their own business.
It involves interviews with successful photographers from around the world, as well as experts in social media, branding, advertising, and accounting. They discuss all the essentials to business management, such as best practices for photography pricing, customer service, networking, and referrals.
It's hosted by Andrew Hellmich, a professional wedding and portrait photographer based in Australia.
Six Figure Photography
This photography podcast has a strong focus on marketing for photography businesses. It looks at creative marketing techniques that allow you to attract more clients without breaking the bank on advertising.
Just some of the topics it covers include branding, social media marketing, search engine optimization, client management, and bookkeeping—all from a photographer's perspective.
It's hosted by Ben Hartley, a successful wedding photographer. He discusses these topics with a wide range of experts, from photographers to marketing gurus.
And for more tips on how to promote your photography business, read up on How to Market Your Photography Business for Free.
Best Film Photography Podcasts
Classic Camera Revival
This Toronto-based podcast is tailored to lovers of film photography. It focuses on discussions about cameras, lenses, film, film processing, and more.
New episodes come out twice a month and cover topics including gear reviews, interviews with photographers, and tips on the best techniques.
Most episodes are hosted by Alex Luyckx, but there is also a series of other hosts and special guests who drop in from time to time. What they all have in common is they are experienced photographers with a serious passion for film.
And their passion is infectious. It will have you itching to pick up some new vintage camera gear or just get out and try their tips for yourself.
Film Photography Podcast
Film Photography Podcast is a bi-weekly show that tackles all topics around film photography. Hosts Mat Marrash and Michael Raso discuss and debate film formats, cameras, accessories, DIY techniques, and more. It provides a wealth of information that can be useful to both new and experienced film photographers.
And if the podcast only leaves you wanting more, The Film Photography Podcast also has a Youtube channel that includes some great film photography and videography tutorials, demos, and interesting stories about film.
Best Food Photography Podcast
The Food Seen
This is not technically a food photography podcast, because it doesn't limit itself to photography alone. Instead, it explores the way food, art, and design intersect with each other.
The host is Michael Harlan Turkell, who was once an aspiring chef but instead became a well-respected food photographer, author, and former photo editor of Edible Brooklyn and Edible Manhattan.
He speaks with a wide variety of guests, from food photographers to chefs, food stylists, and even industrial and interior designers.
You might think that some of the topics covered won't be useful to food photographers, but you'd be wrong. According to the podcast's description, their guests include "all the players that make the world so visually delicious that you want to eat it with your eyes."
And that's something that every food photographer should want to know. For more tips, look at our guide on How to Shoot Food Photography That Makes People Lick the Screen.
Best Real Estate Photography Podcast
Shooting Spaces
If you are looking for tips on shooting real estate photography or how to break into the industry, look no further than the Shooting Spaces real estate photography podcast. It's hosted by two experienced real estate photographers, Rich Baum and Brian Berkowitz. The pair of hosts and a variety of guests discuss topics including the best gear, techniques, industry trends, and tips and tricks.
Where it excels is providing specific advice that you can put to use. Some examples include how to handle image copyright issues, how to transition into shooting luxury real estate, and the best methods for sending your final images to clients.
Best Drone Photography Podcasts
When it comes to drone photography podcasts, there's not a lot to choose from. Some of the most popular, such as The Drone Photography Podcast and The Drone Vibes Podcast, are now defunct.
And that means the episodes that focus on the latest technologies or regulations are becoming quickly outdated. However, there's still content that's useful, such as tips on drone photography techniques, and how to make a business out of your drone photography.
Also, while there's a lack of drone photography podcasts, there are lots of podcasts out there that dedicate an episode or two to drones.
Searching for "drone photography" on your podcast search engine of choice will return single episodes from current podcasts that deal with the subject. One example is the Behind The Shot podcast's episode: Elevate Your Drone Photography.
And as the regulations around drone photography are rapidly changing, you may want to listen to the Three Lawyers And a Drone podcast. You won't find many tips on improving your photography techniques, but it will keep you up to date on what you need to do to keep your drone photography legal.
This podcast also lets you hear some interesting stories from drone photographers, such as in the episode where they interview the photographer behind the popular @STL_From_Above twitter account.
To learn more, check out our guide on how to get into drone photography.
Best General Photography Podcasts
The Photogapher's Journey
Lukas Dryja, CEO of Format, interviews a diverse range of photographers from around the globe about their journeys as artists and entrepreneurs – their stories, their work, their inspiration, their businesses and their impact on the world.
Lukas is a design thinker and entrepreneur with a passion for building solution-oriented products who has ignited several successful businesses in the digital arena. As CEO of Format, he's a visionary leader to the growing team. Lukas is a graduate of the Ontario College of Art and Design University (OCAD U).
The Candid Frame
On this photography podcast, host Ibarionex Perello interviews a different photographer each episode. The interviewees include both well-established and emerging photographers. The conversations give insight into the lifestyle, motivations, and approach of talented photographers from around the world.
It's a great source for inspiration, interesting conversations, and ideas on how to expand into new areas of photography.
Perello conducts the interviews expertly, never saying more than is needed to get the guest to open up. He'll ask a well-crafted question and then step back to give the guest as much time as they need to get into the nitty-gritty of their lives and work.
Perello is a photographer with more than 25 years of experience in the industry. His work has appeared in magazines including Digital Photo Pro, Outdoor Photographer, Shutterbug, and Rangefinder.
History of Photography Podcast
This fascinating podcast takes a look at the whole history of photography, from before its invention to where it is today.
This is one podcast that it's better to listen to when you have time to give it your full attention, as the website also provides slideshows to accompany each episode.
Just some examples of the topics covered include the work of trailblazing photographers throughout history such as Lisette Model, James Van Der Zee, and Gordon Parks.
It's hosted by Jeff Curto, a photographer and retired photography professor with an ability to bring history to life. Listening to this podcast is like getting free access to a college level course with a passionate professor who really knows his stuff. It is definitely a must-listen for anyone who wants to know more about the pioneers of photography.
Start Your Own Photography Podcast
If this list of the best photography podcasts has inspired you, maybe you'd like to try it for yourself and host your own podcast. That's a worthwhile pursuit, as having a photography podcast can help you in many ways:
Draw traffic and potential clients to your website

Share what you've learned with less-experienced photographers

When compared to photography blogging, a podcast can help you create a deeper connection with your audience
For some tips on how to get started, check out our guide on how to start your own podcast. If you use the right website builder for your online portfolio website, it's also easy to keep your latest podcast automatically posted to your website by embedding your Spotify or Soundcloud account.
Listen Up
Now you know some of the best photography podcasts out there. So check out the ones that catch your interest and start getting inspired, entertained, or pick up some new tricks.
For more ways to improve your photography skills, take a peek at these guides!
Best Free Online Courses and Tutorials for Photographers
Key Light Photography: A Beginner's Guide
Night Photography Tips and Settings for Total Beginners