There is something kind of magical about night photography. A scene that looks forgettable when shot during the day can be totally transformed if you shoot it after the sun goes down. Plus, by taking photos at night, you're more likely to get uninterrupted access to places that might be too busy to shoot in the middle of the day.
Since nighttime photography takes a little bit more technical know-how than regular photography, adding it to your online photography portfolio is a great way to make your work stand out from the crowd. These night photography tips will take that portfolio to new heights!
First up, let's talk night sky photography gear.
What is the Best Camera for Night Photography?
When it comes to choosing the best camera for night shots, the main things you should look for are a high ISO range, a wide dynamic range, and a large sensor. Lots of cameras have these features, so if you're shooting with a quality DSLR, you're probably covered!
When choosing a camera for night photography, look for one with a high ISO range, because taking pictures at night means working with much less ambient light than you're probably used to. You'll most likely be setting your ISO to at least 3200, so even an excellent point and shoot camera probably won't be up to the task.
Wide dynamic range is important for night photography; without it, you'll lose any detail in the shadows of your image. A large sensor will help you capture as much light as possible, too. It's all about avoiding a noisy image! A few awesome cameras for night photography include:
Nikon D750 Full-Frame DSLR: This camera doesn't get noisy at high ISO, which makes night time photography a breeze.
Canon 5D Mark IV: The fine detail that this camera can capture even in low-light situations will make for some really beautiful night photos. If you're looking for the best camera for night sky photography, this might be your pick.
Sony a6500: If you're looking for something a little more compact, the Sony a6500 has a max ISO of 51200 (although images do get super-grainy at those high ISOs), so it's a great choice if you like to travel light.
The Ideal Camera Settings for Night Photography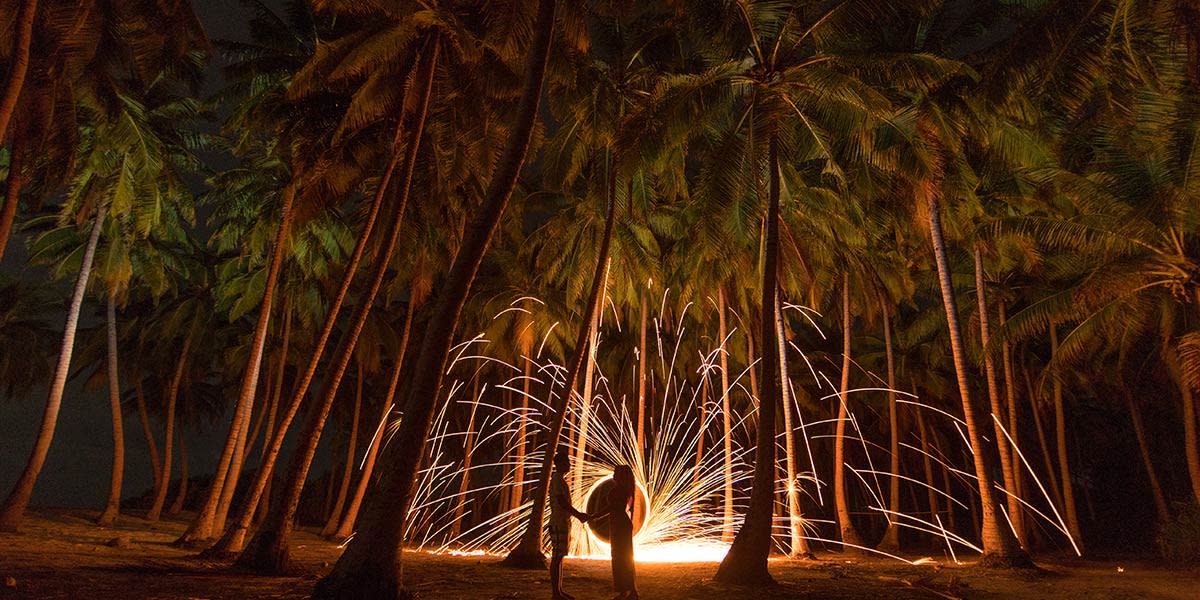 Even if you have the best camera for night photography, the right night photography settings are still going to be essential in capturing that night sky image or night time landscape. Here are the five settings you should use on your next night photography adventure:
Shoot manual. Switch over to your camera's manual settings; trying to shoot in auto will confuse your camera, and you probably won't end up with the image you were hoping for.
Use a wide aperture. This will depend on the lens you're shooting with, but for night time photography, wider is better. That way, you're letting in as much light as possible. It would be recommended to use lenses that can open at least as wide as f/2.8, if not wider around f/1.2 – f/1.8.
Set your ISO to a high number. You can start around 800, and work your way up, depending on the light conditions. The higher you go, the more noise you'll have in your final image. With a great camera, you can still shoot some gorgeous, clear night photos at a high ISO.
Utilize a high slow-shutter speed. This is going to depend a bit on what you're shooting. Night sky photography might call for a longer shutter speed of 10 seconds or more, while for urban night photography you can probably use a 2-10-second shutter speed. It all depends on the amount of available light, and the effect you're going for. You know those star trail night sky images? Those are captured by selecting a very long shutter speed, and letting the light do its work!
Use a tripod. With such slow shutter speeds, your night photos will be too shaky if you try to shoot without a tripod or something to stabilize your camera.
What is the Best Lens for Night Photography?
Choosing the best lens for night photography is easy if you know what to look for. The good news is that the best portrait lenses or landscape lenses will most likely be great for night photography, too. The main factor is finding a lens that will let in lots of light (are you sensing a theme here?). This means it's best to choose a lens with an aperture of f/1.4 if possible, or at least f/2.8.
Prime lenses tend to have larger apertures, so that's most likely what you'll want to shoot with. If you're into night sky photography, your night sky images will be nice and sharp if you choose a lens with a wide focal length, while a long focal length will make it easier to capture those star trails.
Some great choices include the Canon EF 50mm f/1.8, or the Nikon AF Nikkor 50mm f/1.8 D.
Here are Some Handy Night Photography Tips
Now that you know what kind of cameras, lenses, and camera settings will help you take the best night photos, try out our night photography tips to improve your night photo game.
Shooting JPEGs is an awesome choice most of the time because you can fit more images on your SD card and you don't have to worry about converting them into another file format later for editing. When it comes to night photography, however, you're definitely better off shooting RAW. Remember that wide dynamic range we talked about? If you're compressing your images by shooting JPEG, you won't really see that range in your final image.
Give Yourself Lots of Time
No matter how many night sky photography tips you read and how much night sky photography equipment you bring with you, night photography rewards creativity and patience. Give yourself time to play around with your settings and to capture the perfect scene. Expect to take a bunch of test shots, because night photography settings are not a one-size-fits-all kind of thing.
Use Exposure Bracketing
Your camera might have a built-in exposure bracketing feature, or you can manually play with the exposure compensation. Since it's hard to get the exposure just right in night time photography, you'll be glad to have a few choices when you sit down to edit your images.
Try Using Aperture Priority
We know we said it's best to shoot manual, but if you're just starting out with night photography, aperture priority takes out a lot of the guesswork. Just choose a wide aperture, and your camera will do the rest.
Get a Remote or Shutter Release Cable
Using a tripod (or at least a stable surface) is super-important in night sky photography (or any other night photos), but even the steadiest hand can cause a camera shake when you press that shutter. A remote or release cable will ensure your camera doesn't budge at all, which will help you capture a perfect image.
Experiment with Bulb Mode
You can really get creative here! Bulb mode allows you to keep your camera's shutter open beyond the usual 30-second max, for as long as you hold down that shutter button. If you want to capture a light painting image, or some really dramatic star trails, bulb mode will help you capture those.
Cool Night Photography Ideas
If you head out at night with your camera, you'll see that there are interesting subjects for you to shoot just about everywhere you go. Cities are full of awesome night photography subjects. Some ideas of things you can shoot include:
Streaking city lights: Cities have tons of ambient light, so you're more likely to get crisp images, and cars going by can make your photos super-dynamic.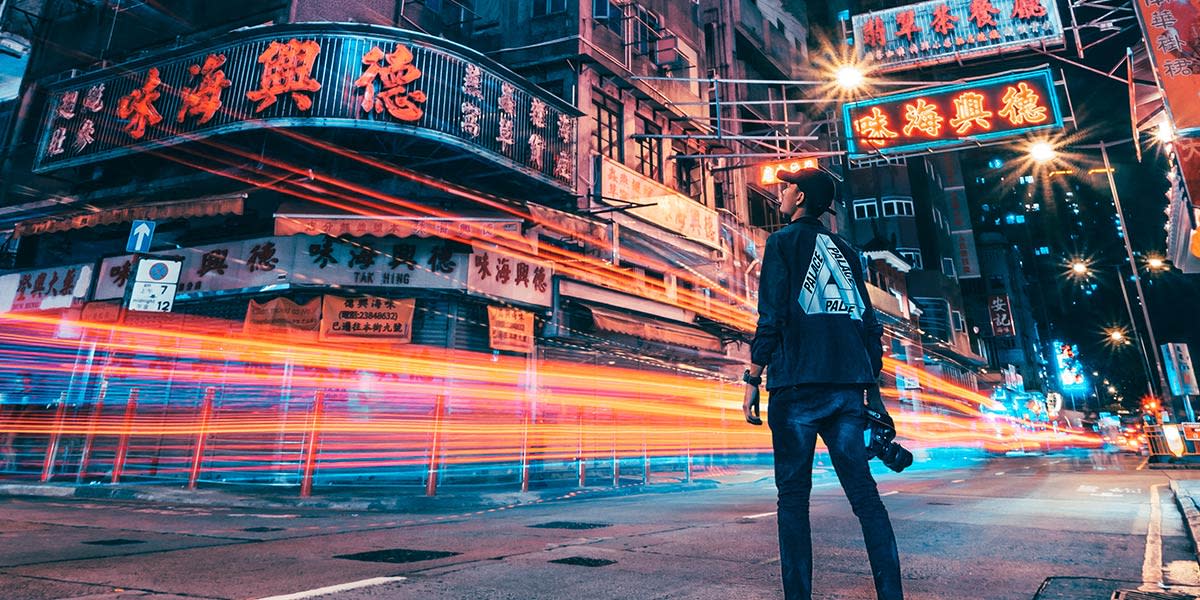 Portraits: Push your portrait photography skills by shooting your subject at night—you'll be able to capture some really cool, moody photos. These are amazing for making your portrait photography portfolio stand out from the rest.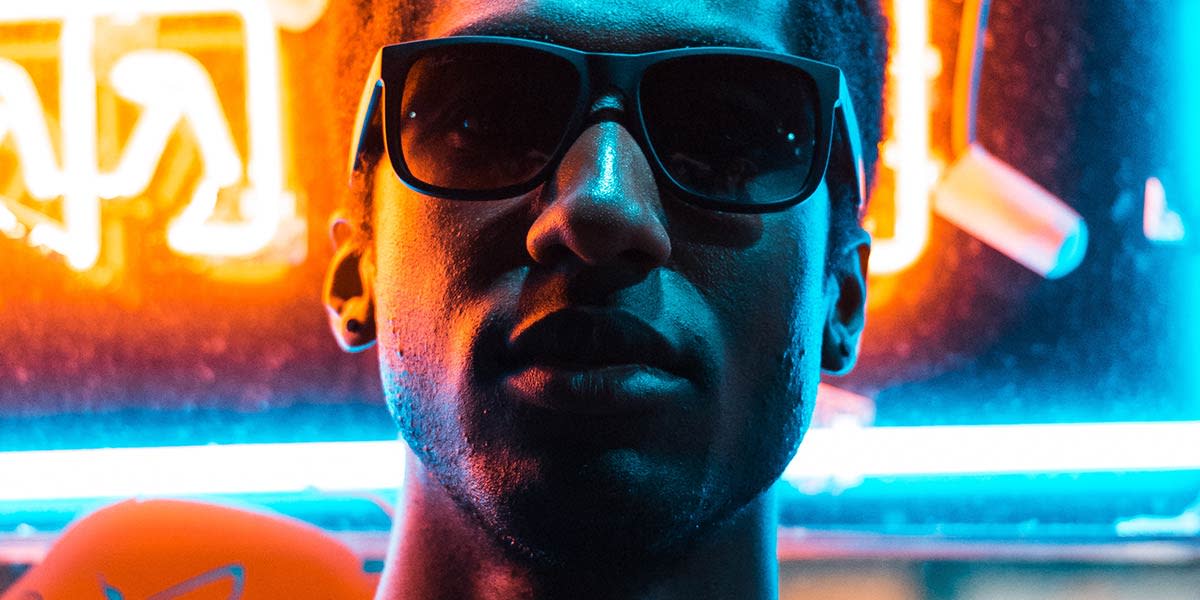 If you're shooting away from a city try these night photography ideas:
Silhouette night sky images: Night sky photography is fun, but why don't you try capturing something like a building or tree silhouetted in the foreground to make it even more interesting?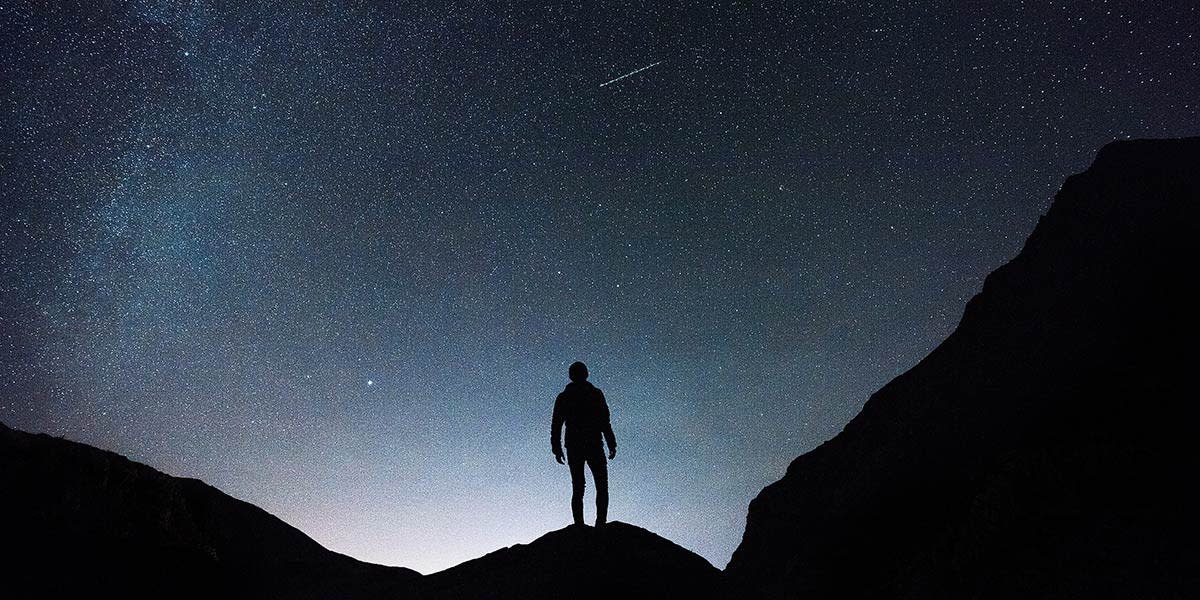 Landscapes: Build that landscape photography portfolio with some stunning night-time landscapes.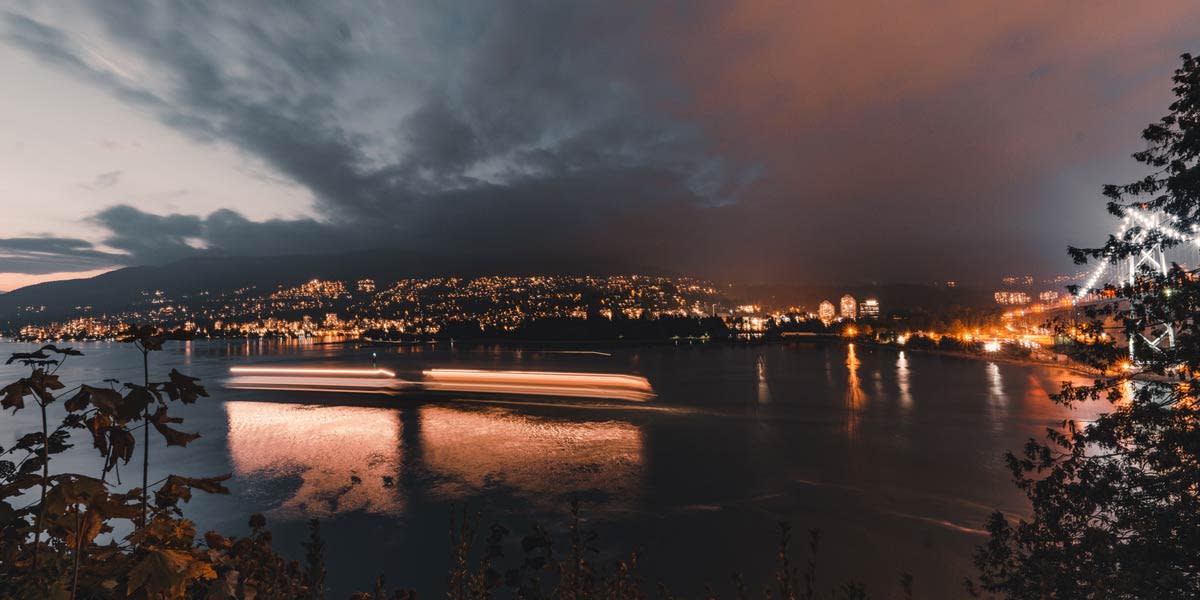 Want a little technical assistance with how and where to shoot? Check out our guide to the best landscape photography apps.
Share Your Night Sky Photography With the Universe!
Once you get the hang of how to take night photos, you'll love all of the dreamy photos that you capture. Make sure to choose your best images and add them to your online portfolio website! If you don't have a portfolio of your work yet, fear not: it's super-easy to create one using a website builder.
You'll want to look for one with beautiful templates, since a great theme will do all of the design heavy lifting for you. You might want something with a built-in blog as well, so you can share a bit of your creative process—fans and other photographers will love getting the behind-the-scenes of how you got those night sky images! Another great feature to consider is a built-in online store. Night photography makes for great art prints; this way, you can sell your favorite shots, right from your site.
Ready to build a photography portfolio website that captures clients' attention? From image-focused themes to a built-in proofing tool, we've got photographers covered. Start your free trial with Format today!
We can't wait to see what you capture—the (night) sky's the limit!
Lead image provided by legionxstudios, a professional Toronto photographer.
Looking for more photography tips?
10 Awesome Landscape Photography Tips
Expert Tips For More Powerful Action Photography
Michael Wolf's 5 Tips For Shooting Urban Landscapes