What's almost as good as eating an inviting meal? Taking beautiful, drool-worthy food photos. They say you eat with your eyes, after all, and top food photographers are skilled at creating mouth-watering images clients will be quick to gobble up.
Taking gorgeous images of food can help you grow your photography toolbox and expand your client list to include editorial work and advertising campaigns for food brands, companies, and restaurants. Like wedding photography, good food photography is an acquired skill that requires strong attention to detail and a lot of creativity.
Searching for some inspiration to get you in the mood to shoot food for a client, or just for practice? We've rounded up some of the best food photographers in the world, and their impressive online portfolios, to highlight all the beautiful and creative ways you can take pictures of food on a plate.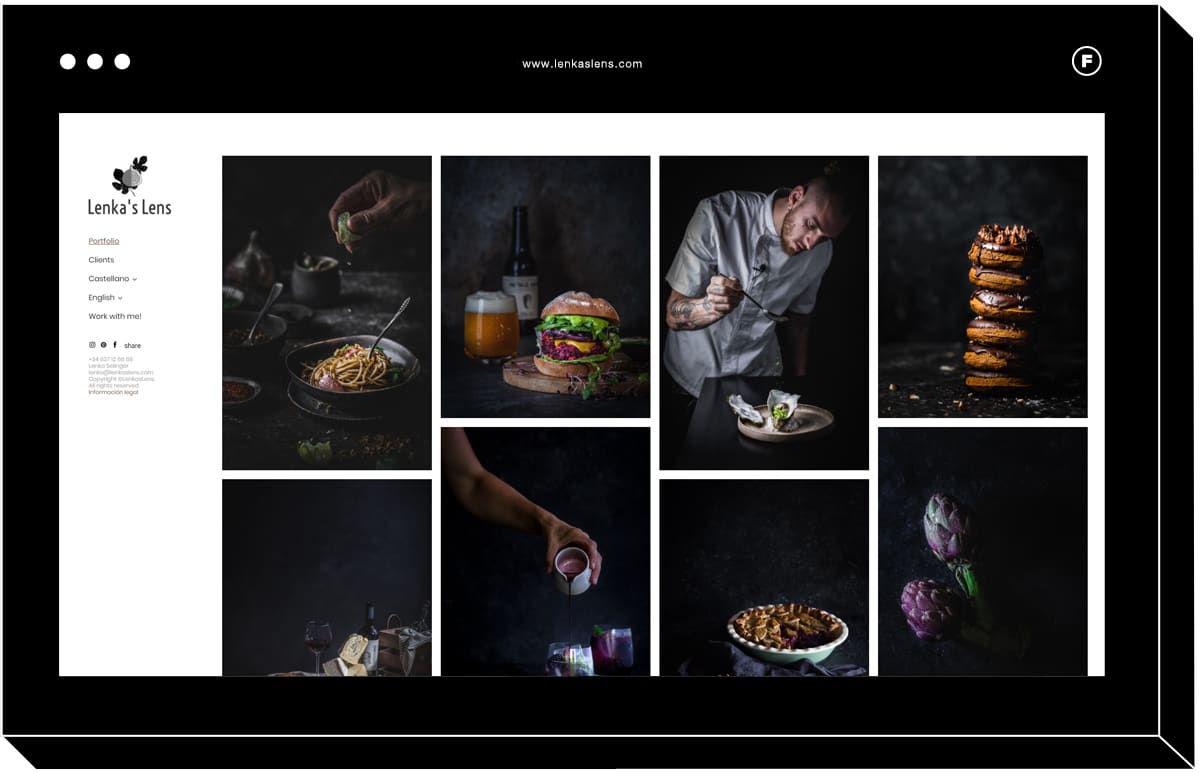 Moody might not be the first adjective that comes to mind when you think about food photography, but that's exactly the look Lenka creates with her stunning food images. Using well-placed lighting and expert styling, Lenka's work leans into texture and shadow, while still showcasing food in a fresh and appetizing way. Her food photographs always have a particular look and feel that make her one of the top food photographers in the industry.
Format theme: Peak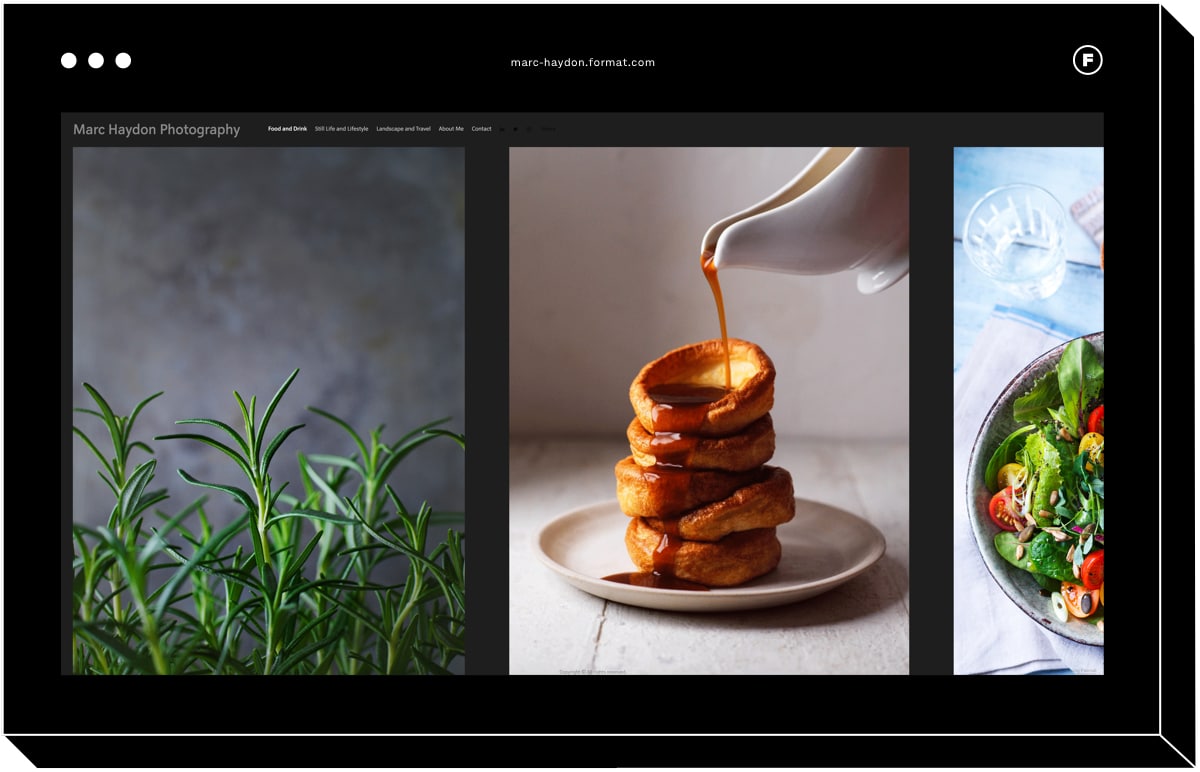 Marc Haydon's portfolio
After honing his craft as a travel shooter and a stint as a fashion photographer for clients like Net-a-Porter, Marc Haydon made the transition to food photography and never looked back. Now, he shoots food full time, creating editorial and advertising campaigns for a range of clients. With his precise and well-balanced composition, he's one of the most well-known food photographers working today.
Format theme: Horizon
With over 20 years of experience in the industry, Louise Lister is one of the top food photographers in the game. Working out of her photography studio in Sydney, Australia, she creates bright, appetizing food images, often found in magazine spreads, cookbooks, and advertising campaigns. She also provides studio space for other food photographers, helping to lead a vibrant community of food stylists and photographers in Sydney.
Format theme: Panorama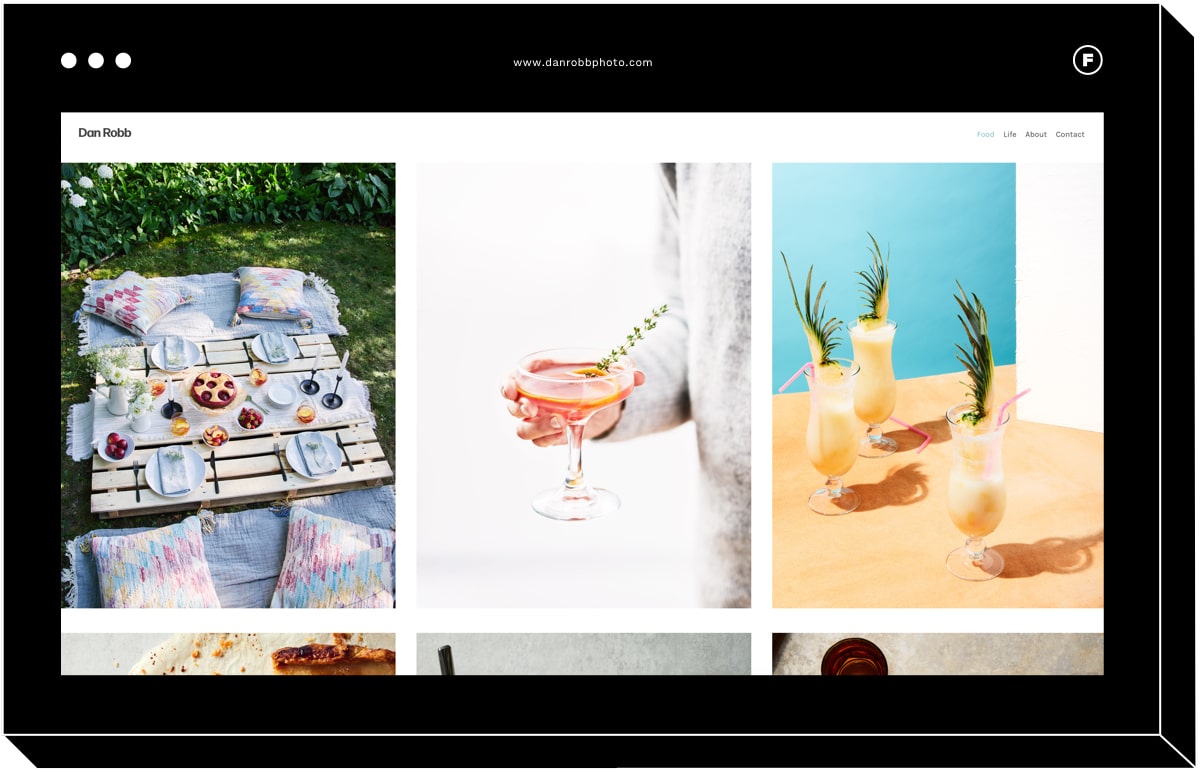 Dann Robb's Portfolio
A professional food photographer based in Toronto, Dan Robb takes stunning images of all manner of meals, from picnics in the park to an icy cocktail or the perfect slice of pie. Using studio lighting and well-positioned props, he isn't afraid to let food look a little messy in his photos. Still, he never lets the mess take over, and always manages to create food photography that's stylish and professional.
Format theme: Post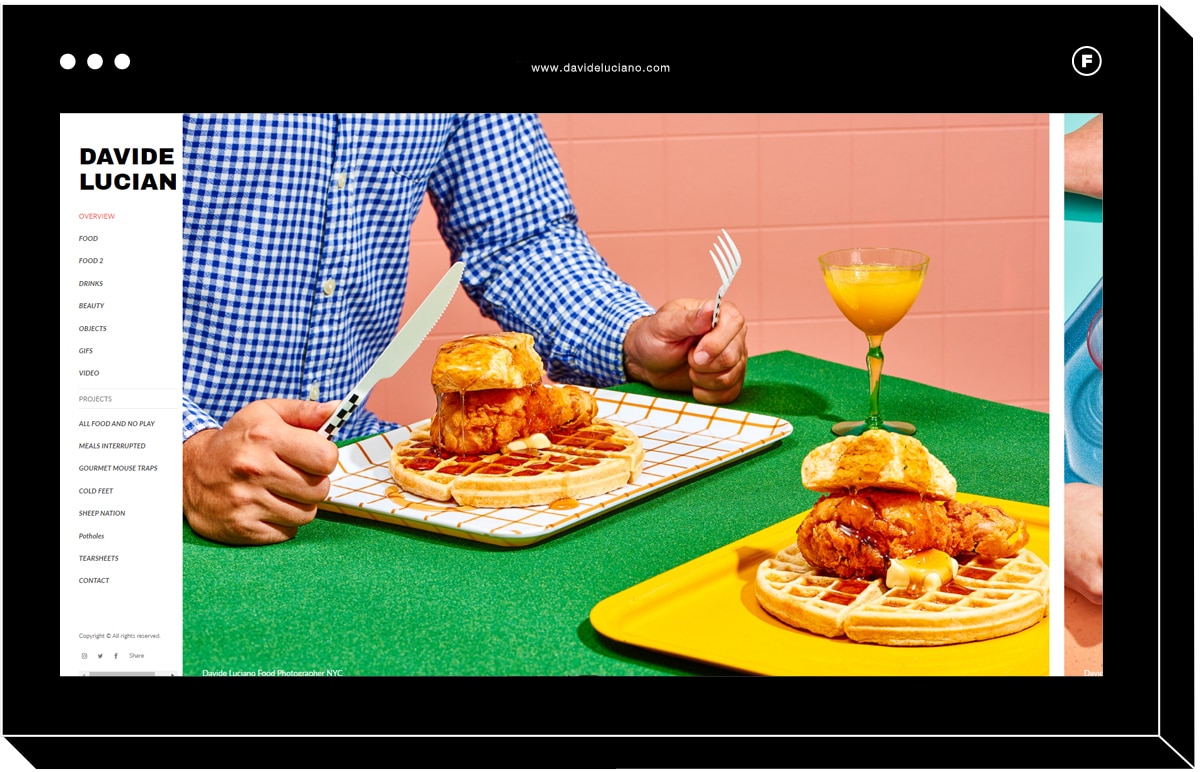 Splitting his time between New York and LA, Davide Luciano has become one of the most creative food photographers in the industry, known for his fun, surprising images. Working in collaboration with his food stylist wife Claudia Ficca, Davide combines his love of storytelling with his love of color to produce food photography bursting with energy and personality. From billboards to digital campaigns, Davide always infuses his images with a unique style and perspective.
Format theme: Horizon Left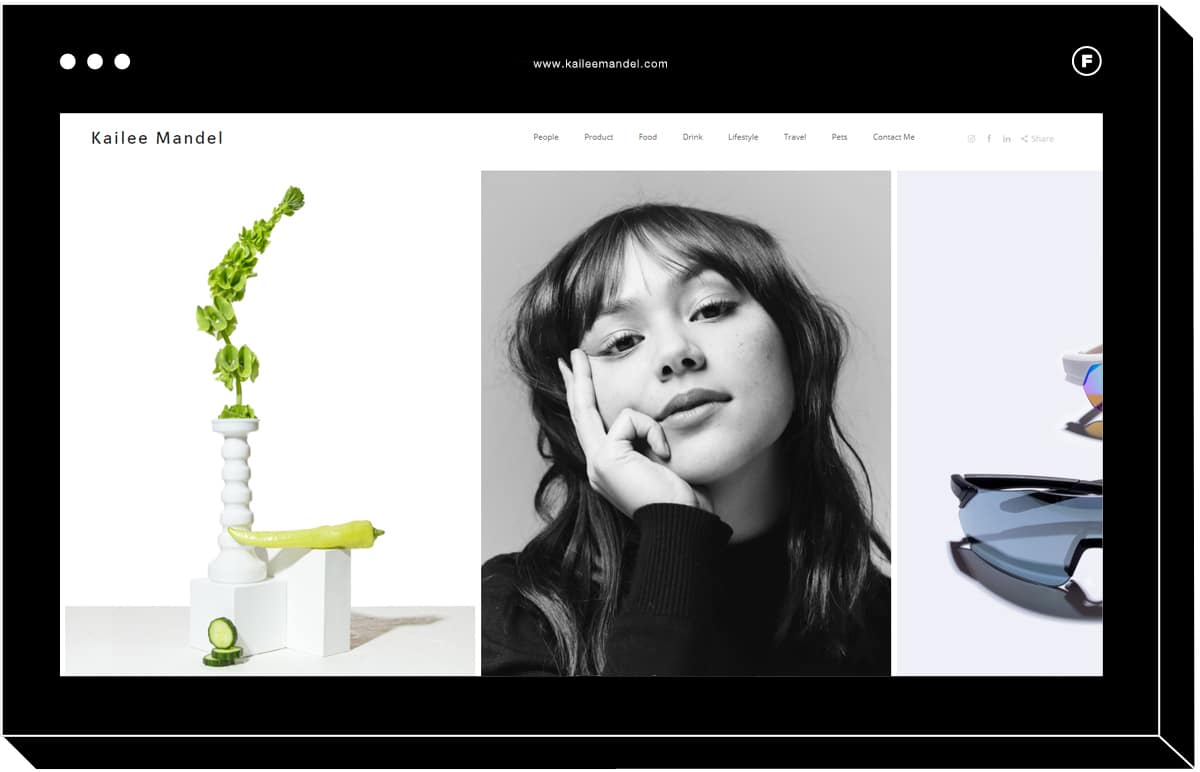 This Toronto-based photographer has already built an impressive online portfolio, creating images for commercial clients and editorial spreads. Kailee also takes bright, creative photographs of people and pets, bringing a fun perspective to everything she shoots. As one of the top food photographers in the industry, her shots are known for their warm and clean look.
Format theme: Panorama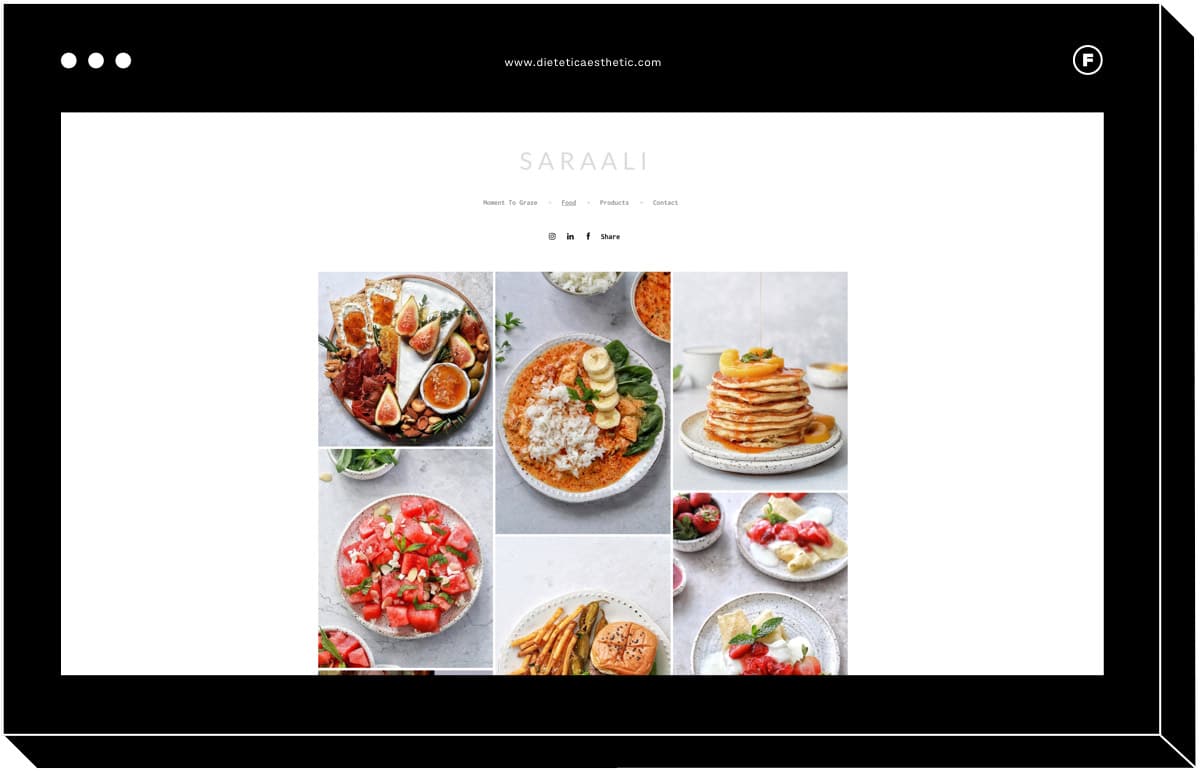 Find inspiration in Sara Ali's bright, delicious-looking food photography. Based in NYC, this professional food photographer shoots editorial and commercial images with a focus on natural lighting. She also runs the DieteticAesthetic Instagram account, sharing healthy recipes and food tips with her followers, as well as beautiful shots of her edible creations.
Format theme: Amazon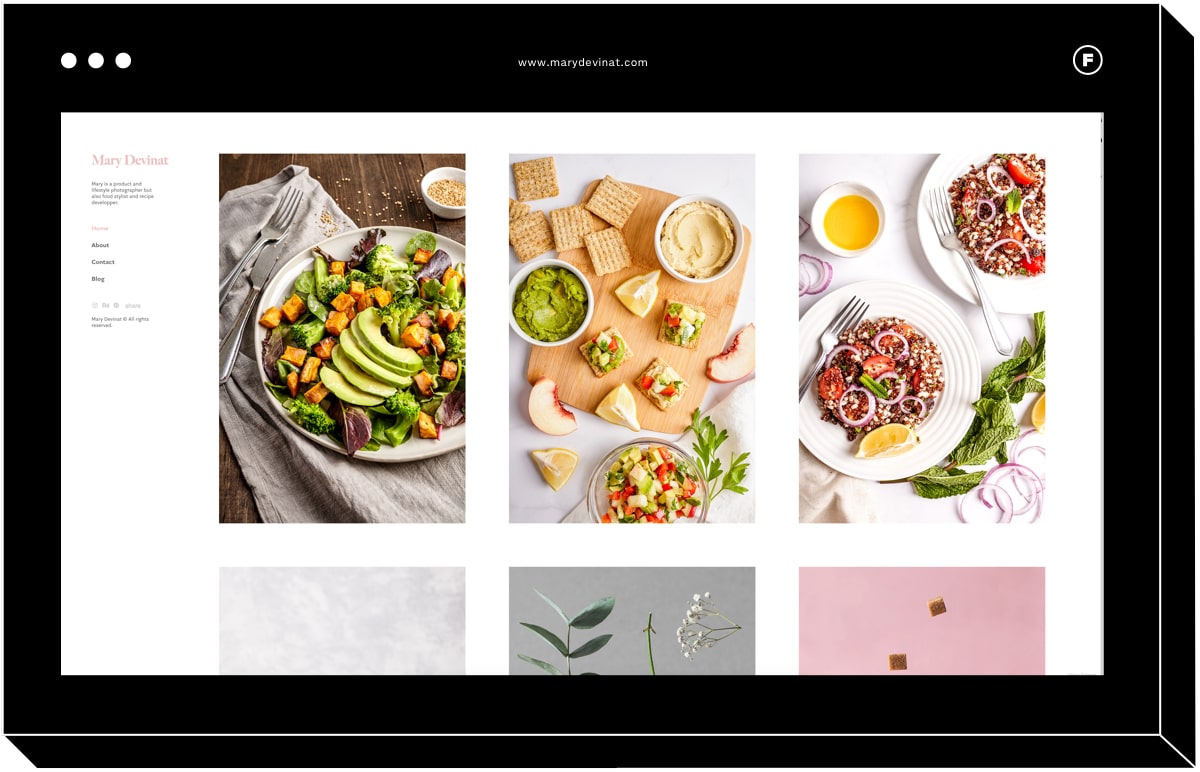 Mary Devinat's Portfolio
Mary Devinat grew up in Paris, France, surrounded by family recipes and a deep love of food. She brings this attention to detail and extensive food knowledge to her food photography, creating images for restaurants, travel spreads, and product promotion. From sugar cubes falling into a cup of coffee to ice cream dripping down a warm brownie, Mary isn't afraid to use movement as a food and beverage photographer, infusing her work with a sense of fun.
Format theme: Peak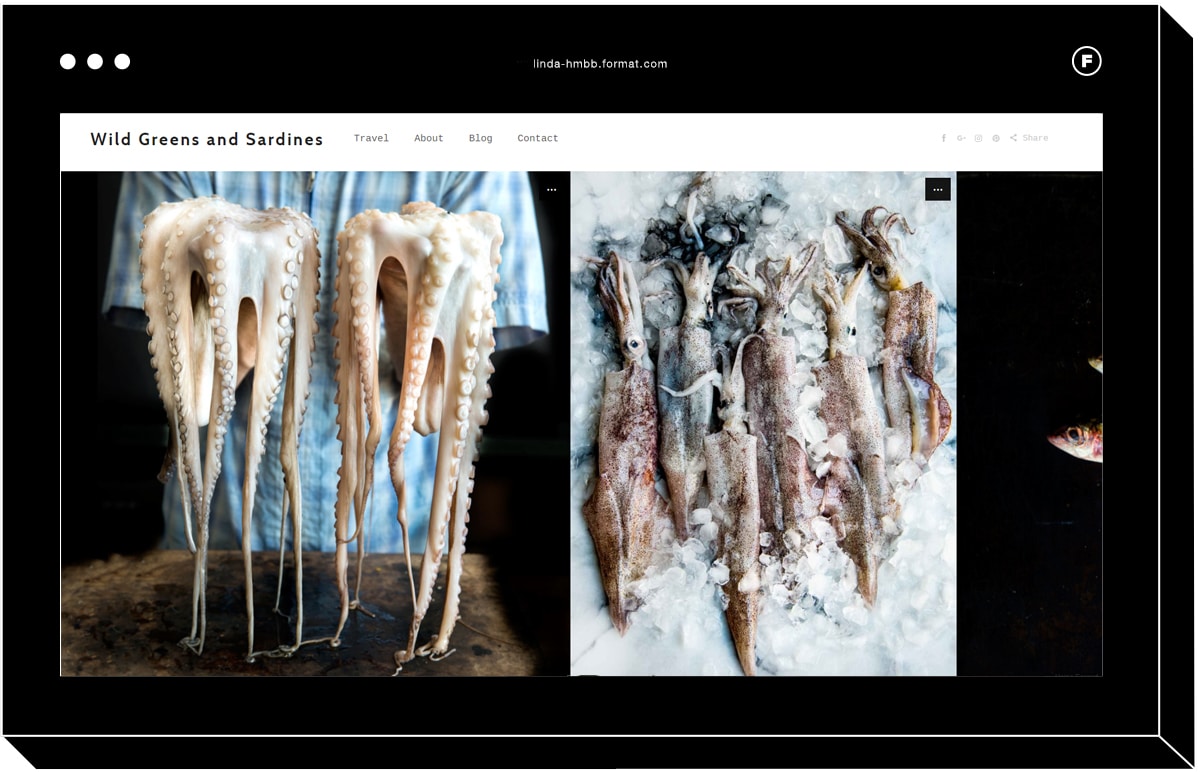 Inspired by her travels to the Mediterranean, this top food photographer's work highlights seasonal, fresh ingredients and a vibrant color palette. From traditional dishes to new innovations, Linda's photography captures the beauty and variety of regional cooking. Alongside her food photography, she also has a food blog called Wild Greens and Sardines, where she posts recipes and food tips, as well as stunning food shots.
Format theme: Panorama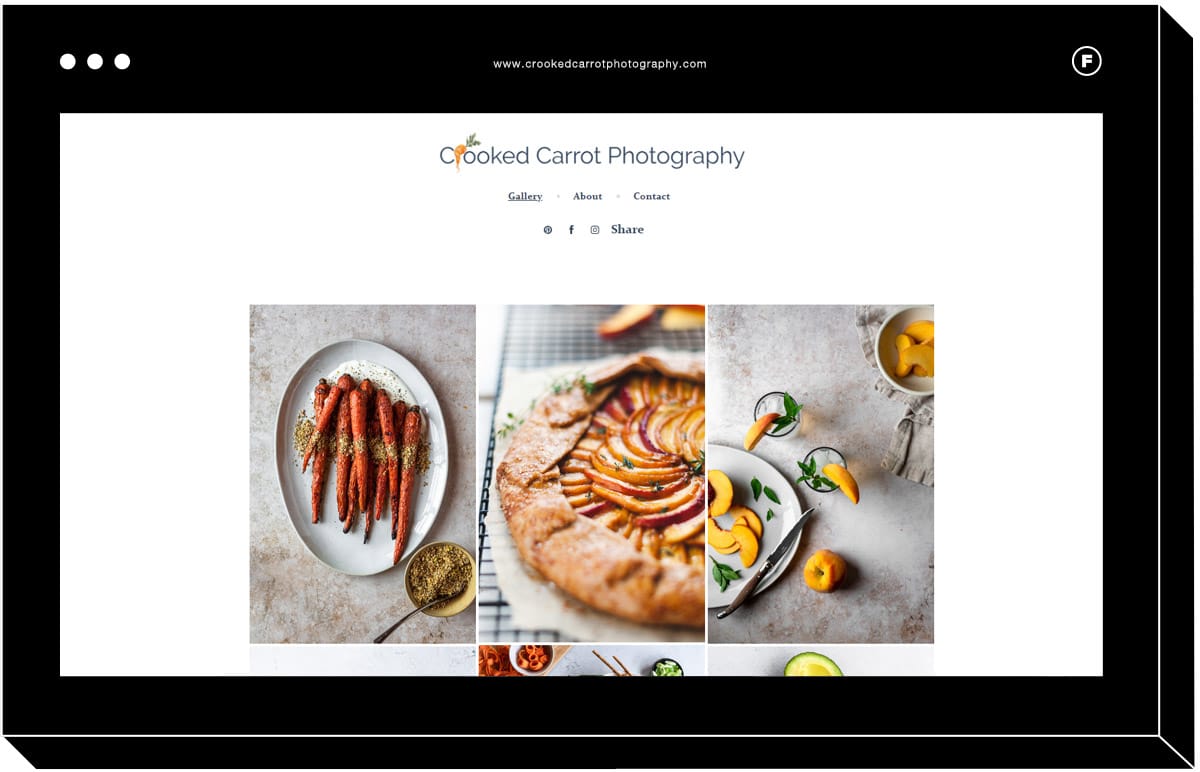 Libby Bloom
This Colorado-based photographer has a knack for creating beautiful food images that highlight fresh, healthy ingredients. In addition to being a professional food photographer, Libby is also a dietician and her work has a strong focus on sustainability, waste reduction, and nourishment. Her food photography makes even raw vegetables look delicious and fresh, transforming humble ingredients into works of art.
Format theme: Amazon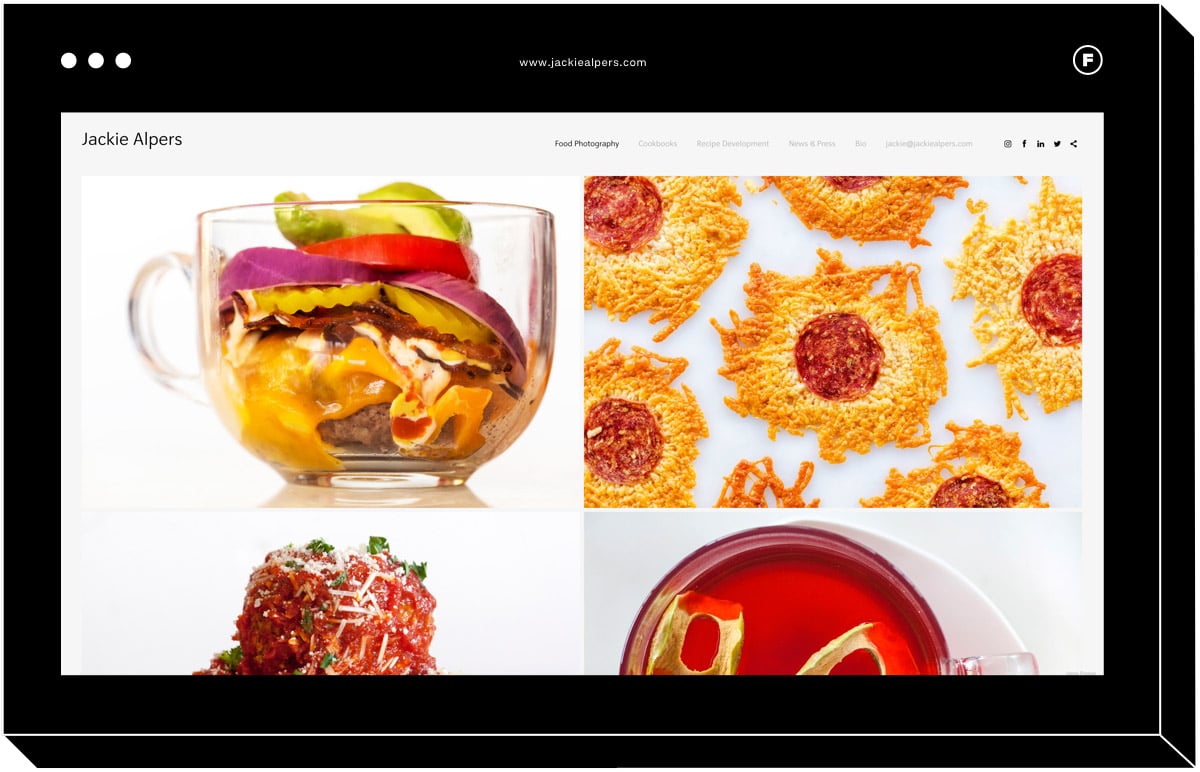 As one of the most well known commercial food photographers in the industry, Jackie has worked for high-profile clients like The Food Network, Taste Cooking, The Kitchn, and Refinery29. From editorials to advertisements, Jackie brings a food stylist photographer's eye to all of her work, creating consistently beautiful and appetizing images. In addition to her food styling and photography, she has also published cookbooks and runs a food blog that highlights her recipes as well as her photos.
Format theme: Mica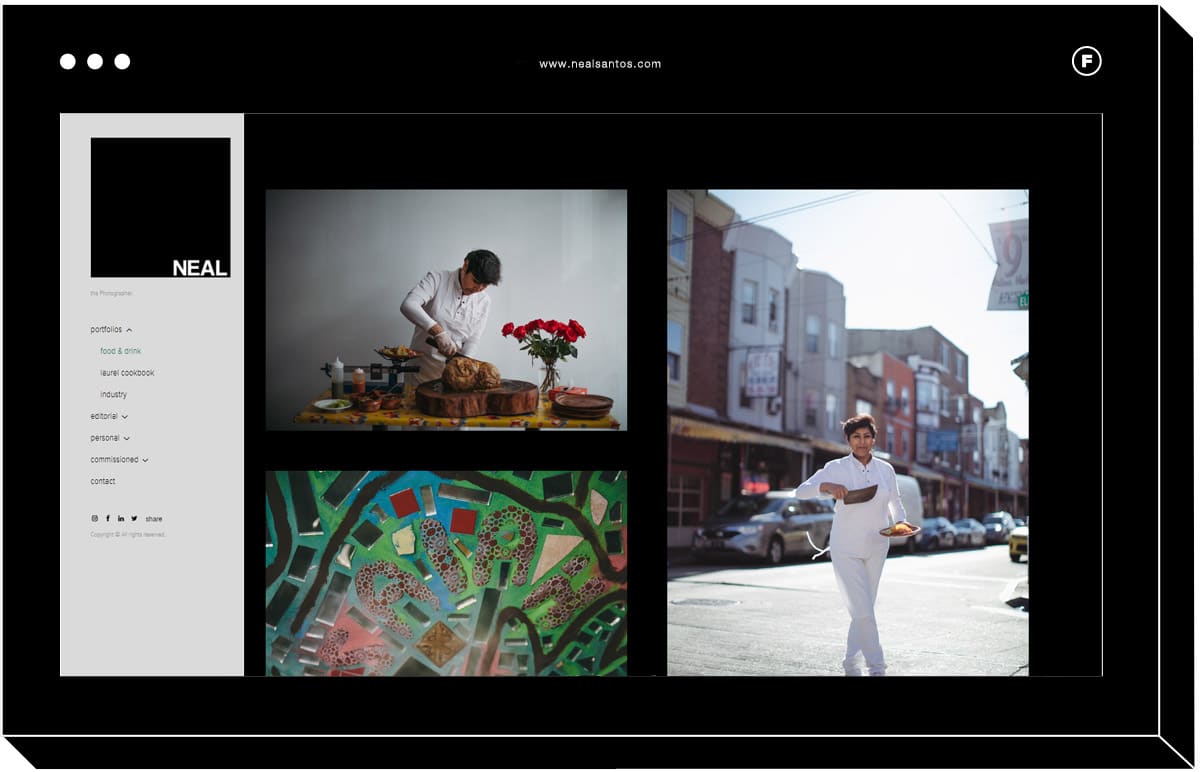 Neal Santos' food photography focuses on beautiful dishes as well as the cooks and chefs in the kitchen. Working out of Philadelphia, PA, Neal creates editorial, personal, and commissioned work for a variety of clients. Pairing beautiful food images with equally stunning portraits of the people who make them, this top food photographer emphasizes personality and storytelling, giving us a peek at the creative minds working behind the scenes.
Format theme: Peak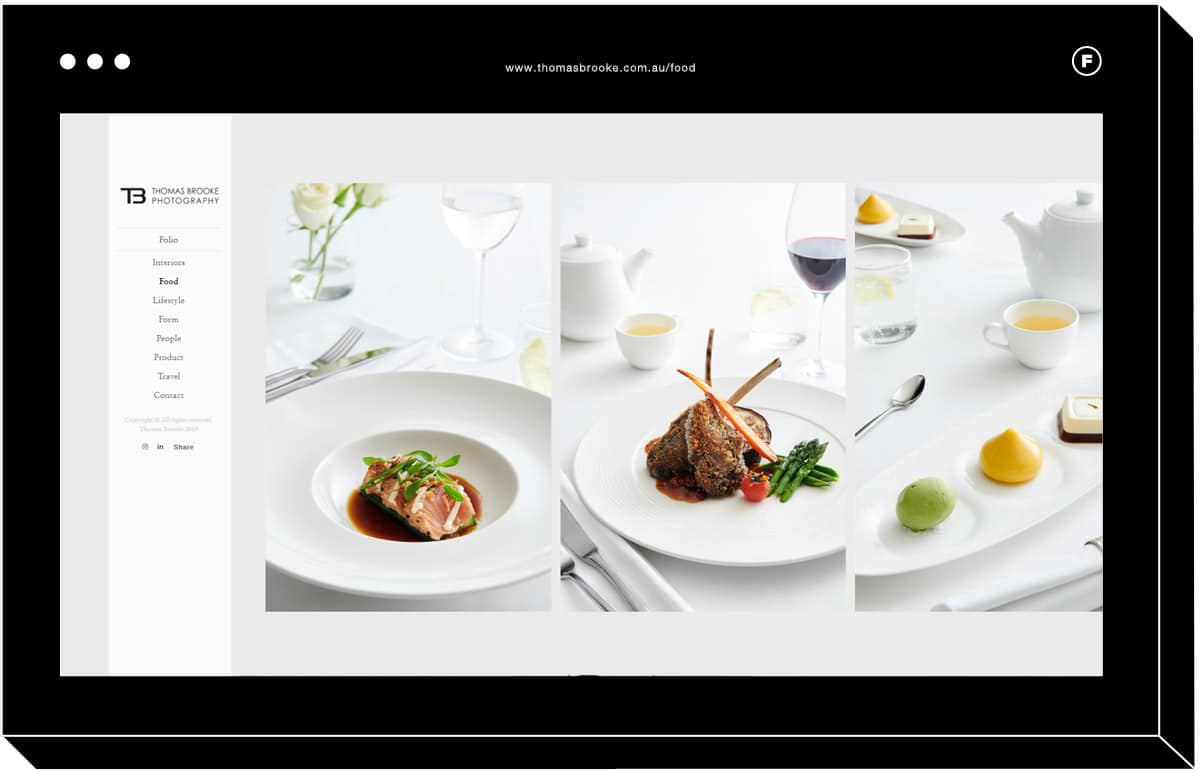 One of the top food photographers to come out of Sydney, Australia, Thomas creates clean, professional images for commercial clients. In addition to food photography, he also shoots travel, portraits, architecture, and lifestyle campaigns. He's a well-rounded photographer with a varied portfolio, adding his signature style to every project.
Format theme: Panorama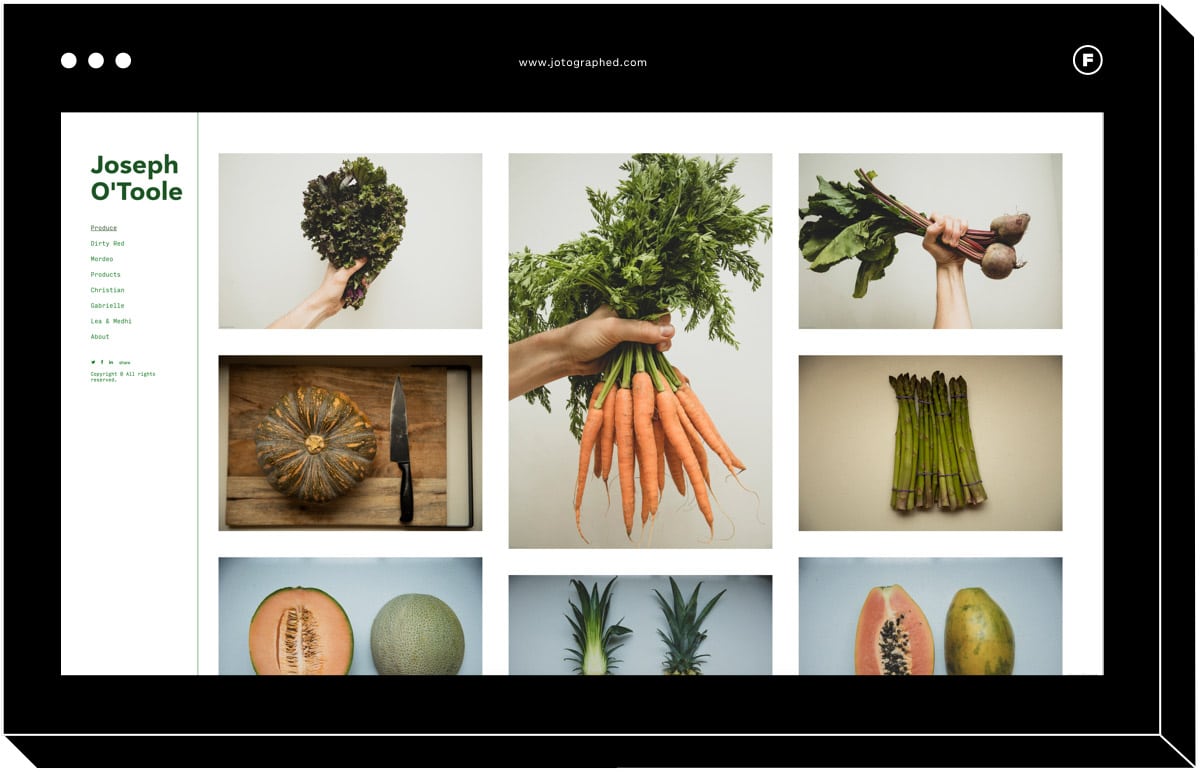 Joseph O'Toole
A world traveler and food lover, this professional food photographer came into his career early on. Whether he's shooting produce or a beautifully plated dish, Joseph's work features a warm, inviting color palette, and a strong sense of place. He currently creates engaging images for restaurants, travel publications, and other clients.
Format theme: Peak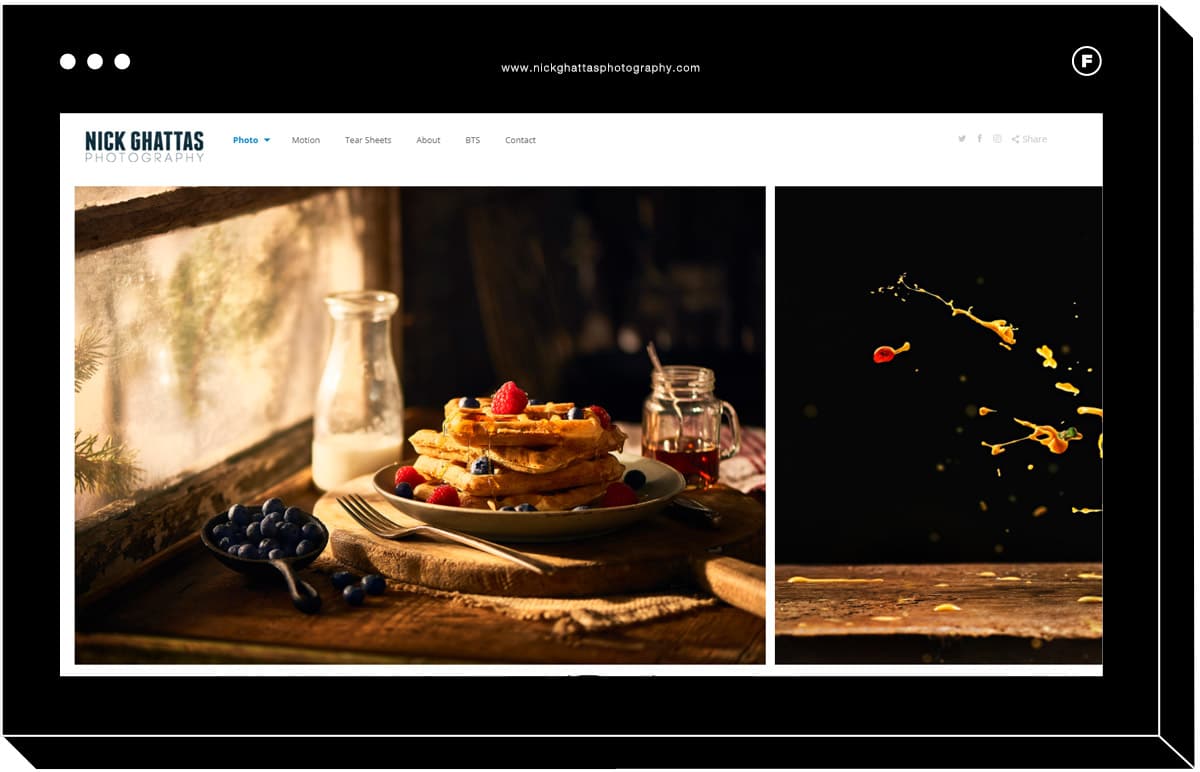 This top food photographer is self-taught, and always hustling for his next job, shooting food and drink images for a varied clientele. With an emphasis on movement, action, and texture, Nick's work is full of creativity, while still looking polished and professional. Alongside his food photography, he also creates video advertising campaigns for major food retailers to really make their products sing.
Format theme: Panorama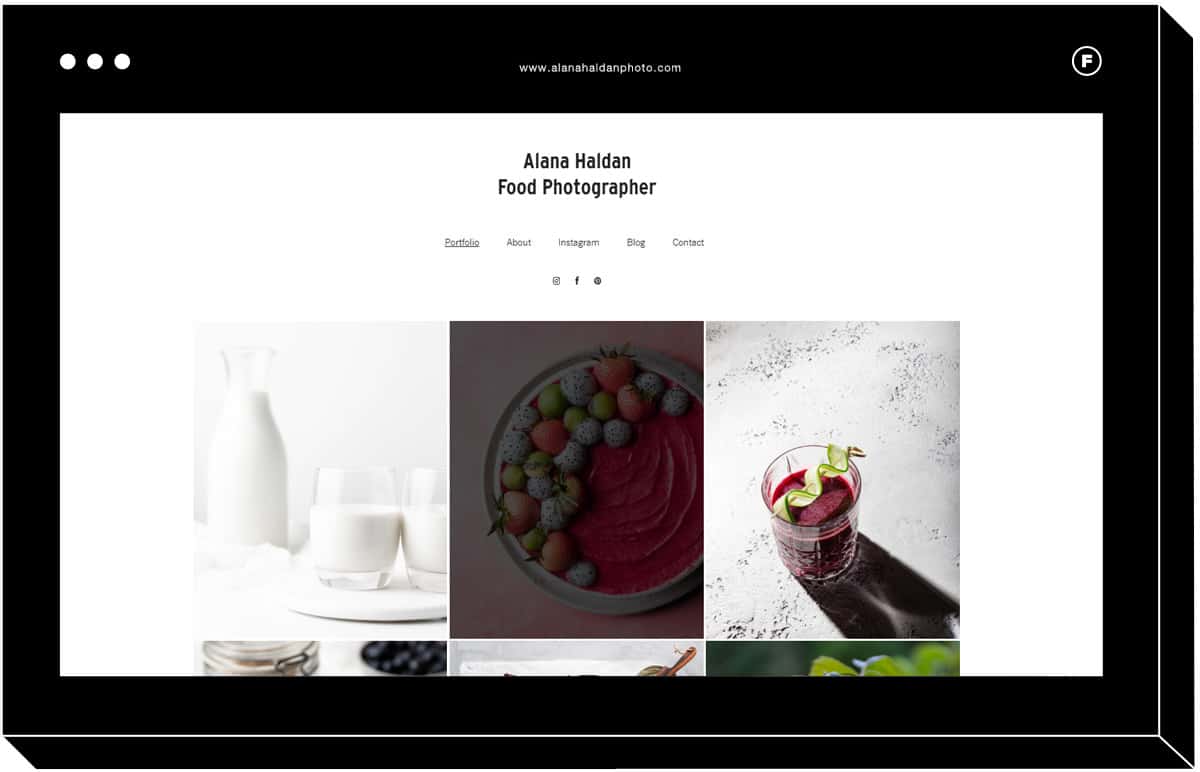 This professional food photographer takes a mindful approach to her work, highlighting seasonal, ethically sourced ingredients found locally in California. Inspired by her love of Martha Stewart cookbooks, Alana creates food images that lean into the beautiful simplicity of fresh produce and healthy meals. She also runs an active Instagram account, posting vegan recipes and stunning food images regularly.
Format theme: Peak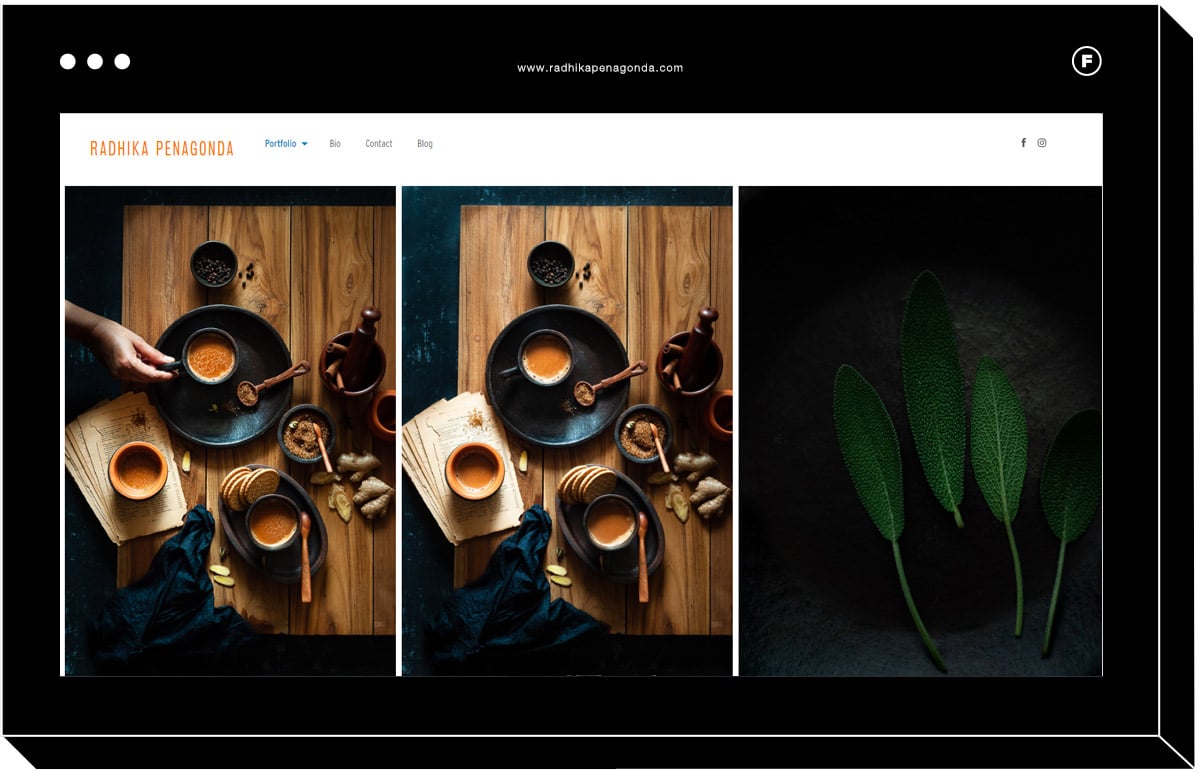 After spending a decade in the financial software industry, this food photographer turned her food obsession into her full-time career. With a focus on using natural light in her work, Radhika works as a food stylist photographer, creating images full of vibrant colors and a fun approach to composition. Whether she's shooting product shots or editorial campaigns, Radhika has emerged as one of the top food photographers in the industry.
Format theme: Panorama
Based in Rome, Italy, this top food photographer creates stunning images of regional dishes, full of depth and personality. Andrea is as comfortable shooting food as he is working as a drinks photographer, capturing beautiful cocktails in well-styled settings. In addition to client work, he also posts eye-catching food photography on social media for inspiration.
Format theme: Obsidian
It's your turn to create a stunning food photographer portfolio!
Now that you've gotten a healthy dose of gorgeous food photos by some of the best food photographers working today, you might be itching to create your own online food photography portfolio. As a photographer, you want the best gear for your job, so why not create an online portfolio that sells your work and helps you grow your client list? After all, taking incredible food shots is only one part of the process when it comes to landing editorial contracts or advertising campaigns.
Show off your food photography with an online portfolio that looks current, appealing, and visually stunning, so your clients can see your creativity and jump at the chance to book you for their next project. Plus, having a great online food photography portfolio will make it easy for you to update your shots as needed, and illustrate your creative growth as a food photographer.
Don't have an online portfolio yet? Use a website builder to build one in 10 easy steps and show off your stunning food photos.
Pick one that has gorgeous themes to choose from, and offers features like a built-in blog and online store, plus client proofing.
This way, you can build a food photography portfolio that features your unique perspective and approach, full of beautiful, appetizing shots that are sure to win over your next potential client.
Ready to build a website that highlights your food photography? We've got you covered. Start your free trial with Format today!
Want more food photography inspiration?
How to Shoot Food Photography That Makes People Lick the Screen
How to Get Your Photographs Published in Bon Appetit Magazine