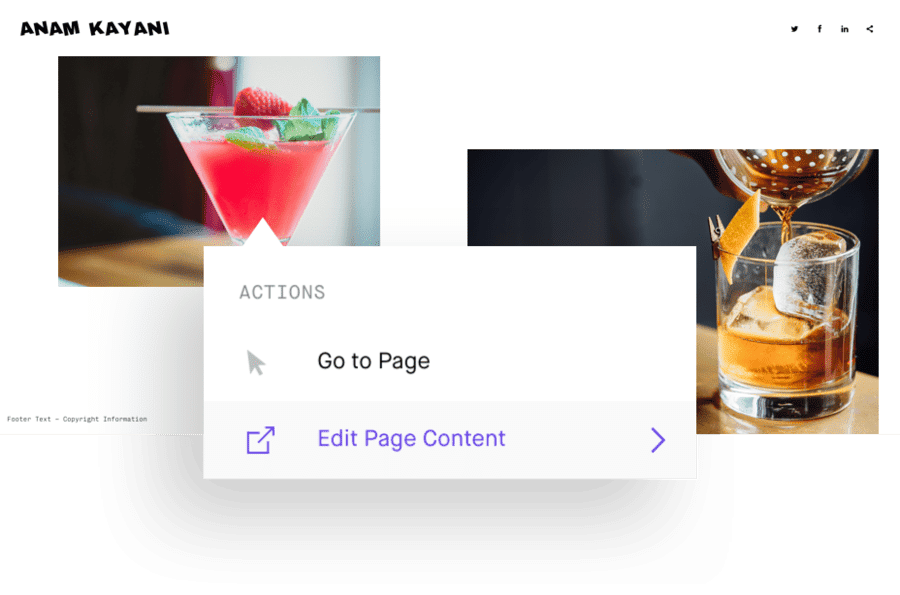 Professional Food Photography Portfolio Must-Haves
Photos of your best work. This one should be obvious, but it bears repeating. Your portfolio website should be a highlight reel of your very best in food photography. Pick out 15 to 20 of your best photos, making sure to put together a diverse collection that reflects your technical skill as a food photographer, your ability to come up with new and exciting concepts, as well as your capacity to bring these ideas to life.
A list of your services. Each food photographer is different and has a unique set of skills they can bring to the table. Some are great at food styling, others are better at conceptualizing. You have to be upfront about which areas of the work you excel in and believe you can deliver on. Dedicate a page or a portion of your home page to talk about the services you offer, from food photography to food styling, production design, and visual strategy, to name a few.
Your background information. Create an 'About' page where you introduce yourself. Give yourself free rein to talk about the things that you feel will enhance your brand as a food photographer, from your academic and work background to your creative process, your artistic philosophy, and your specialties as a photographer. Maybe you're also a food stylist, maybe you're a baker, or maybe you're into traveling the world to try local delicacies? Including information like this adds depth to your character.
Your contact details. Don't forget to include your email, your phone number (if you're comfortable), and also your social media pages.