Once you have some basic food photography ideas down, it's time to expand your food photography into a full-blown photoshoot.
It's no surprise that we often think of a photoshoot as something we might see in an editorial magazine, involving models, styling, and full production. In fact, the actual definition of a photoshoot is a session in which a photographer takes photographs of a model for publication.
So how do you have a photoshoot with food?
The concepts are the same. The foods stand in place of the model and still require styling and editorial direction. While hair, makeup, and wardrobe might look a little different, food still needs to be "dressed up" in order to present itself in the most appealing way possible.
Remember, as mentioned above, a photographer's main goal is to make food look as appetizing as possible. Here are some ways you can do that in your next food photoshoot session:
Just like an editorial photoshoot has a clear theme or direction, so should your food photoshoot. For instance, if you're shooting ice cream with sprinkles, you'll likely have a fun, bright theme that reminds people of summer. If you're shooting gingerbread cookies you might want a theme that feels cozier and holiday-focused.
Here's an example where the theme is less obvious, but all the styling is done to fit within a certain aesthetic. The aesthetic here is very natural, bright, and tropical. The natural light, limes, and the plants in the background all help to evoke the feeling of a warm tropical scene where you could be enjoying this refreshing beverage helping to solidify the theme.
Food photoshoots don't always have to focus on one singular dish or ingredient. When coming up with food photoshoot ideas, you can always shoot an entire meal or even a full table spread featuring all the fixings like turkey, mashed potatoes, gravy, vegetables, fresh bread, and even dessert. Not too surprisingly thanksgiving tends to be a great time to shoot these full table spreads.
Here's an example where we don't necessarily have the most elaborate spread, but we do have everything to show off that this is a meal amongst multiple people rather than just a one-dish photoshoot.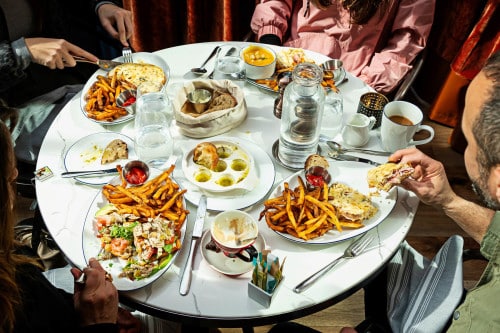 As a food photographer, you're probably used to focusing on the details of the food, but have you ever considered styling a shoot to focus less on the food and more on the surroundings? While this idea might not be your natural inclination, food photography that focuses more on the table itself gives you a chance to play with angles. While you're likely used to shooting a lot of top-down photography, with this photoshoot idea, you get to challenge yourself.
You can see this table focus style of food photography shown off in this image. While the food might not be the focus of the image, you can see that everything is still carefully styled to create a specific mood and feel.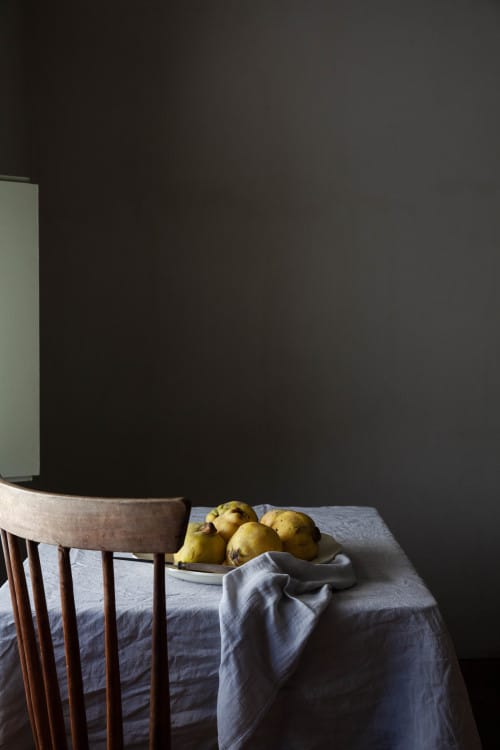 When you think of food photography, you probably don't think there is much room to play with a more abstract style of photography, but this example proves otherwise.
In this photo, we're given a macro style of photography where tomatoes are digitally enhanced to look different than we're used to while still being recognizable.
You obviously don't have to go with this exact idea, but just feeling open to the idea of more abstract styles of food photography can open you up to new photoshoot ideas.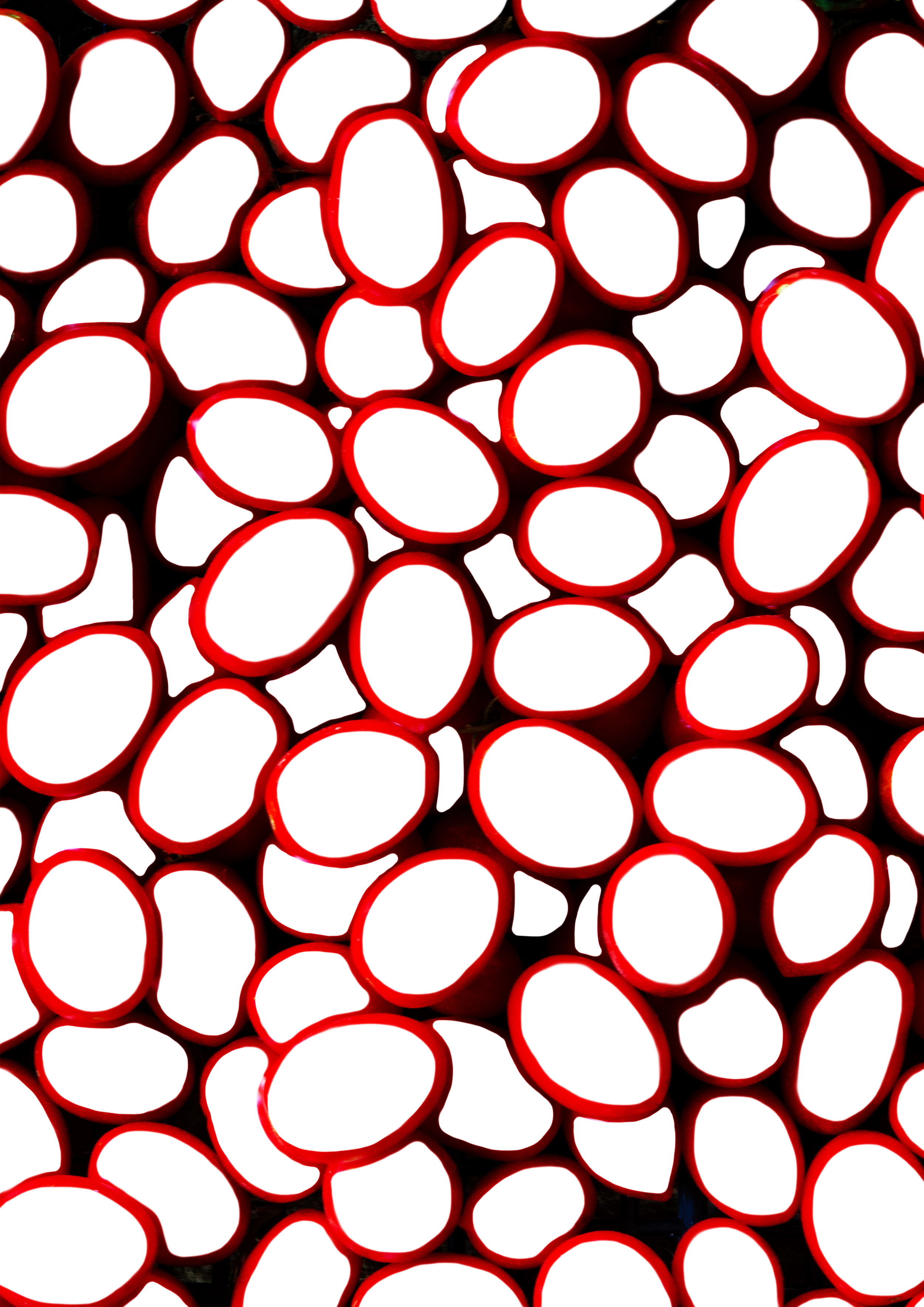 One easy way to bring some life to your food photography is to incorporate models into your photography. In particular, we highly recommend finding a way to feature the chef in the image.
Whether it be the chef actually making the food, or simply preparing it for serving as shown here, bringing a chef into your food photoshoot can add an exciting element.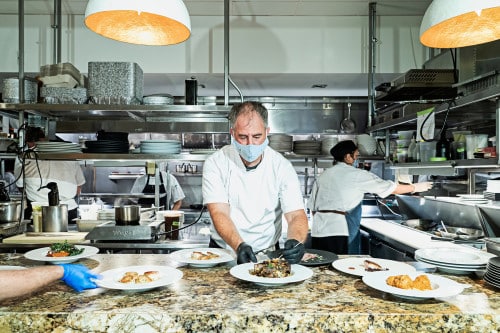 Food photographers will often find themselves working for a restaurant. In some cases, you might be required to take images of the restaurant's food for menu purposes or for an advertising campaign, but in other instances, your client might want to feature their restaurant in the image without any food actually present.
Remember, food is only one component of a restaurant. The atmosphere is also extremely important, making it very valuable if you're able to capture it through your photography as shown in the example above.
We mentioned focusing on the table in Tip #3, but this tip is less about focusing on the surroundings and is more about focusing on a well-styled table.
In this well-styled table, there might be food on the table, but the image will likely be less about the food and more about the additional decor that has been added to the table. For example, in this image, there are some hints of food, but the table cloth, flowers, glassware, candles, and even the waiter setting the table all contribute to a well-styled table that is worth photographing.
We often like to see food presented to us once it is cooked, plated, and expertly styled to look as appealing as possible. This makes sense since your goal as a photographer is to make the food appetizing.
Having said that, one way to shake up your food photography is to show the food actually being cooked. This doesn't have to mean photographing a raw chicken in a pan—this probably won't have any appeal to most people—but it could mean showing off crab legs before they go into a boiling pot of water as shown in the example above.
On occasion, you may be required to come up with photoshoots that require a text overlay once you've produced the image. You'll most likely find this in the context of magazine and food review work you do.
In our experience, styling your photoshoot around these text overlays can help you create an image that looks great both with and without the text. This example shows off what we mean by text overlay.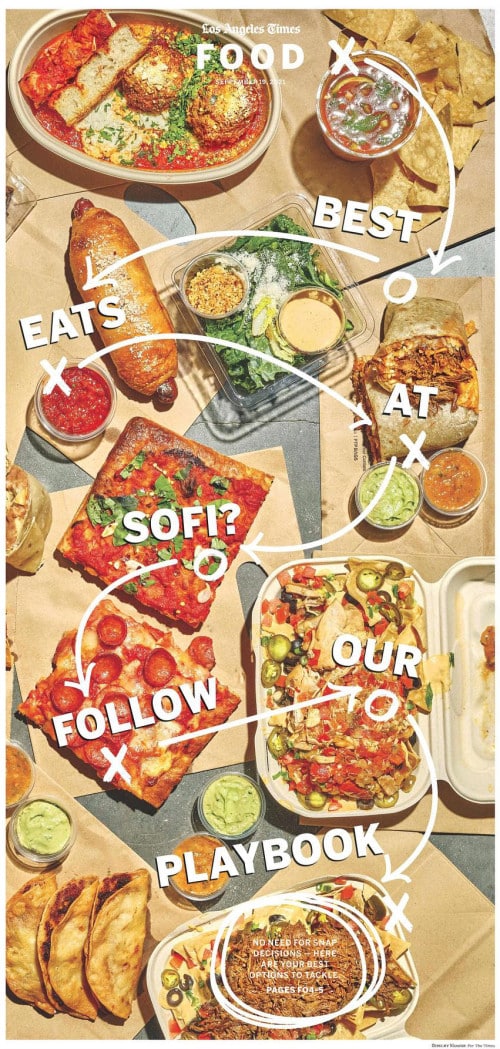 You might be more tempted to shoot food in your photography, but don't forget that shooting drinks can also be very interesting.
You can set up your drink photoshoot in the same way that you would a food photoshoot. Incorporate props, other food items, color, shadow, and interesting compositions in order to give your image that wow factor.