If you're an animal lover, becoming a pet portrait artist may be the ideal gig for you. Whether you're a photographer, painter, or illustrator, getting into pet portraiture offers some great perks. You'll get to work with cute creatures, and, even more importantly, pet portraits are very trendy right now. Everyone loves having gorgeous custom pet portraits they can share with friends and family on social media.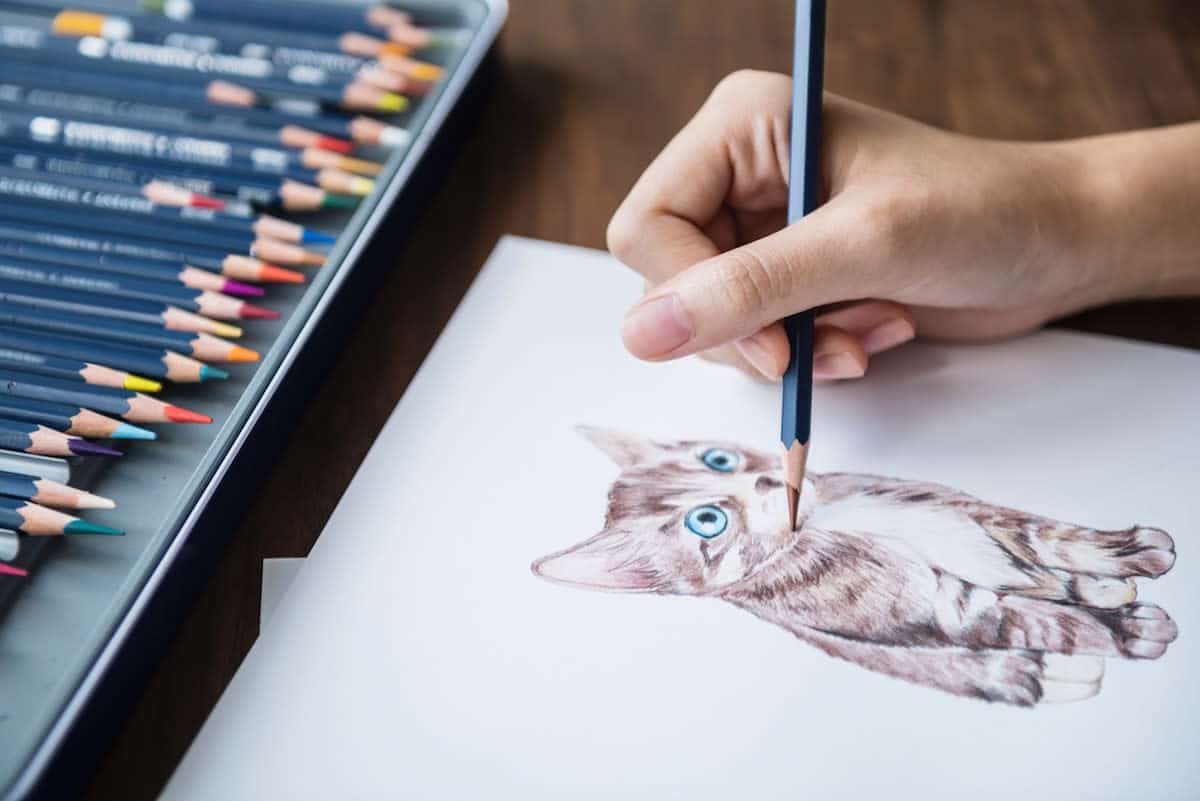 That's why pet portraits are a smart addition to your online photography portfolio. A stunning pet portrait can really capture people's attention and make them remember your work—or commission their very own custom pet portrait!
We'll answer some questions about how to become a pet portrait artist and get a piece of this lucrative market, including how to get started, some pet photography tips, how to draw a dog and how to draw a cat, and what pet portrait prices are like. We'll also tell you how to build an amazing online portfolio website to lure in those pet portrait clients.
So, let's get started, right meow! (We couldn't resist.)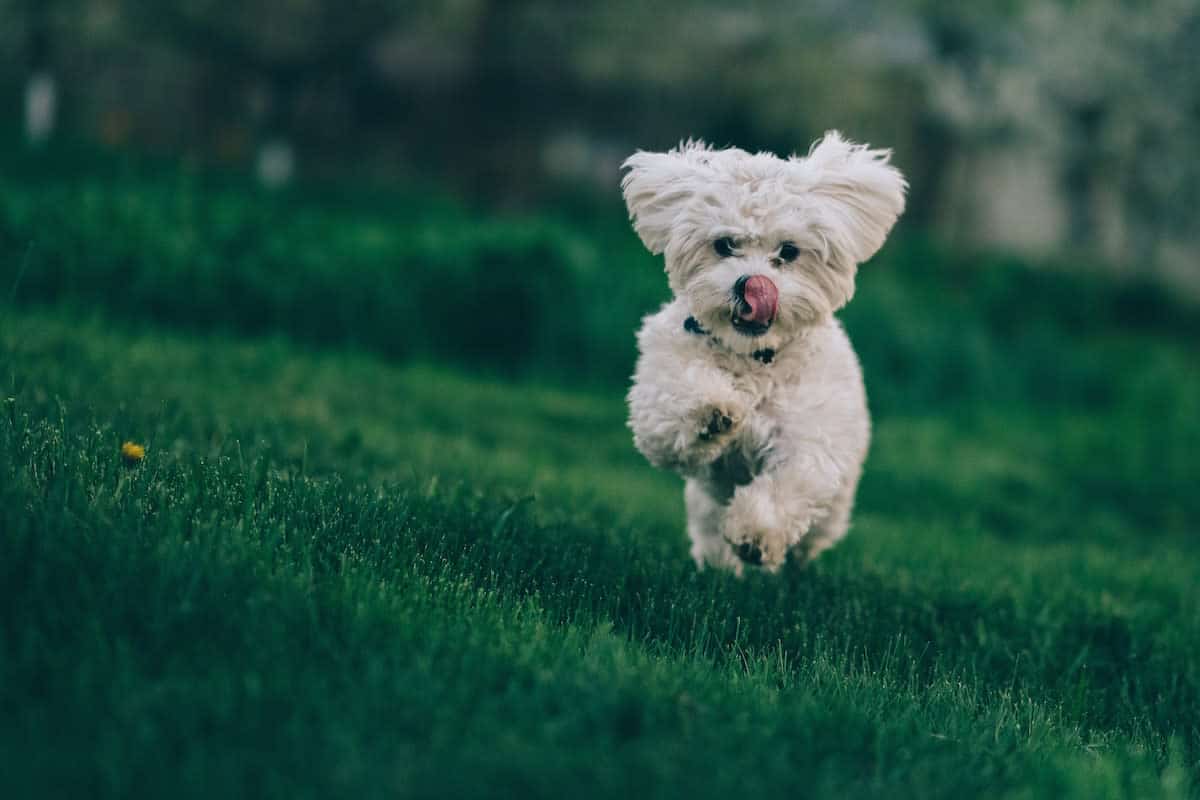 Just How Big is the Pet Portrait Market?
The market for pet portraits is huge and it is constantly growing. There are tons of people who own pets and are willing to spend big bucks on them. The latest National Pet Owners Survey says 68 percent of U.S. households own a pet.
Together they spend about $70 billion dollars per year on their furry friends. So yes, there is a large market of people looking for pet photography, pet drawings, personalized dog paintings, cat portraits, and many other types of pet art—even horse portraits!
Since people love showing off images of their pets, that means they'll help you promote your pet portrait business by sharing your work with their friends. This makes it easier to tap into the market for pet portraits and draw people to your online portfolio.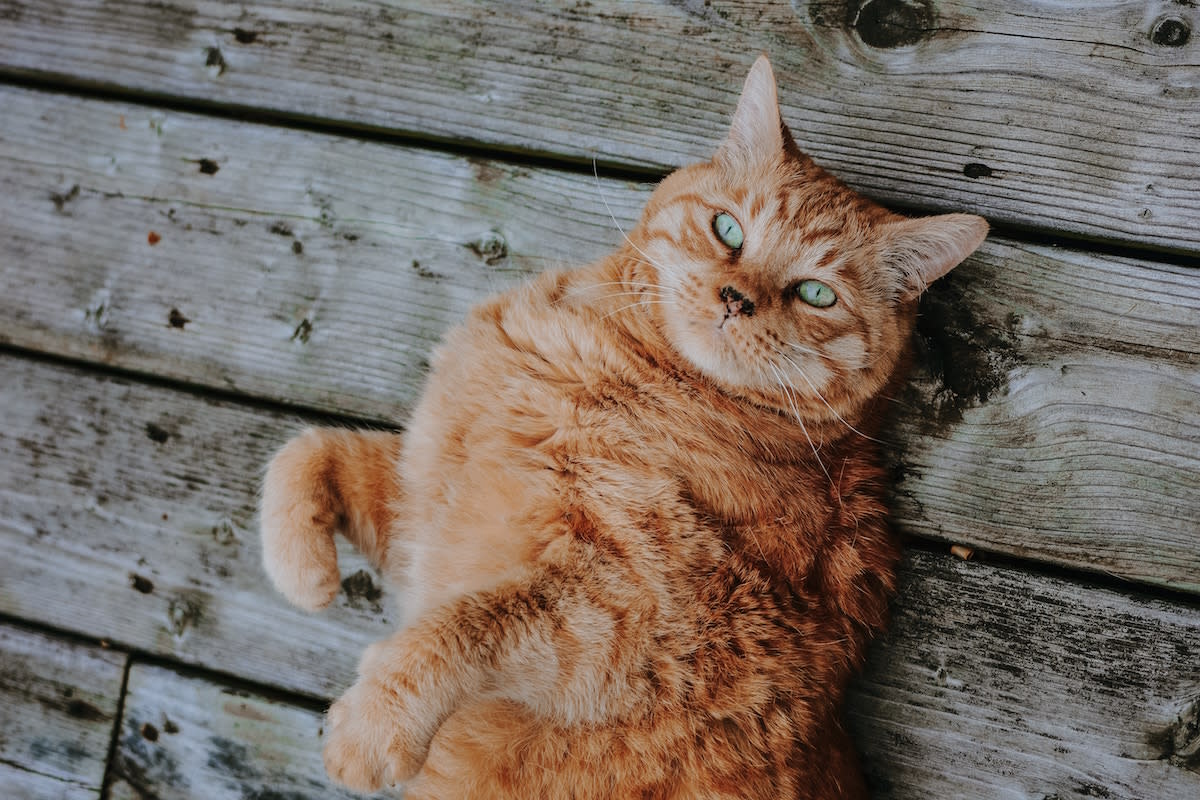 What Are People Looking For in Pet Portraits?
Many people see their pets as part of the family, and they love showing off images of them. You can see plenty of evidence of that in the endless flow of dog photography on social media. As a professional pet portrait artist, you can offer pet owners a real work of art that is worthy of hanging on their wall. There's a wide variety in what people are looking for in pet portraits. Some people are looking for high-end, custom paintings of animals, done from existing photos. Others are looking for a professional pet portrait photo shoot done on location. And some are looking to have their pet photos edited into silly pet portraits.
But what they all have in common is that they are looking for something different than just a candid photo. They want a keepsake and work of art that shows off their pet at its best.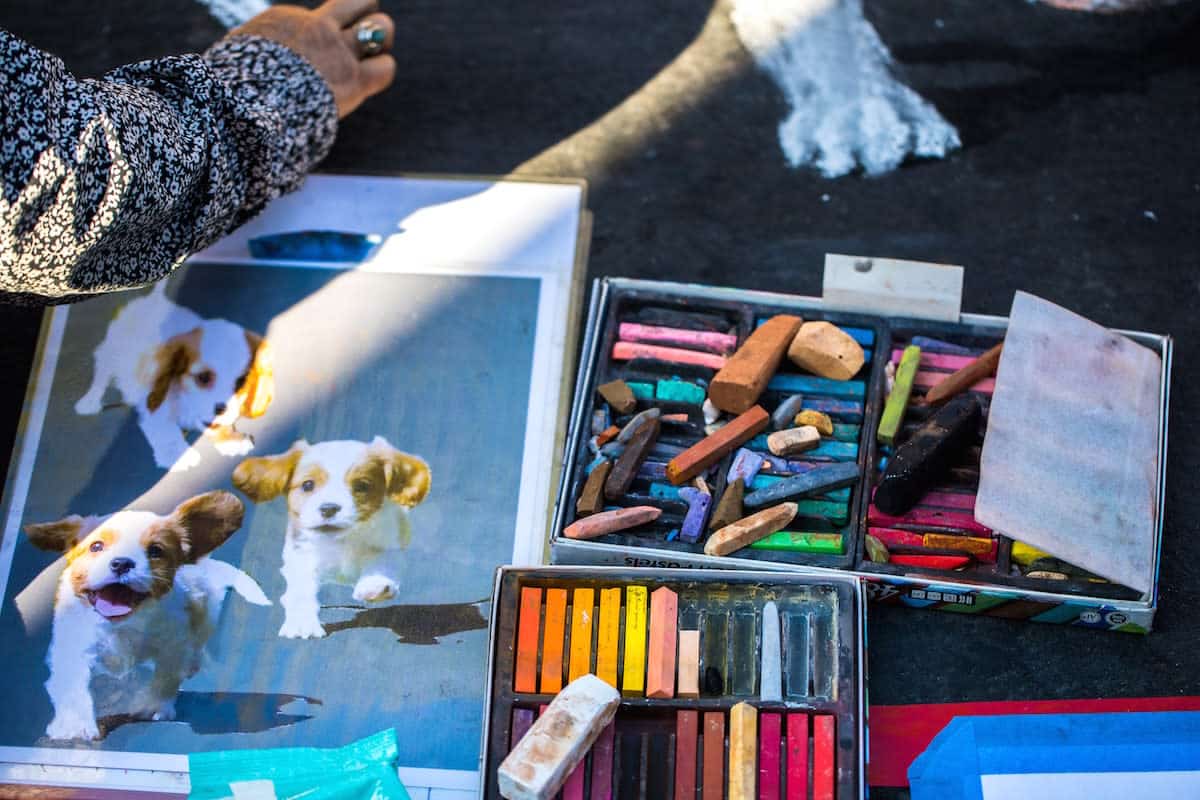 How Much Can You Make Doing Pet Portraits?
The sky's the limit when it comes to how much you can make doing pet portraits. There are some animal portrait artists who paint high-end custom dog portraits for prices ranging from about $2,500 to $10,000, depending on the size and complexity of the painting.
On the other end of the spectrum, there are many artists on Etsy that offer hand-drawn, hand-painted, or digitally-created custom pet portraits for around $100. And for photo pet portraits, there are photography studios that offer hour-long photo sessions for $150.
For more information on how to price your pet portraits, check out this beginner's guide to pricing your photography.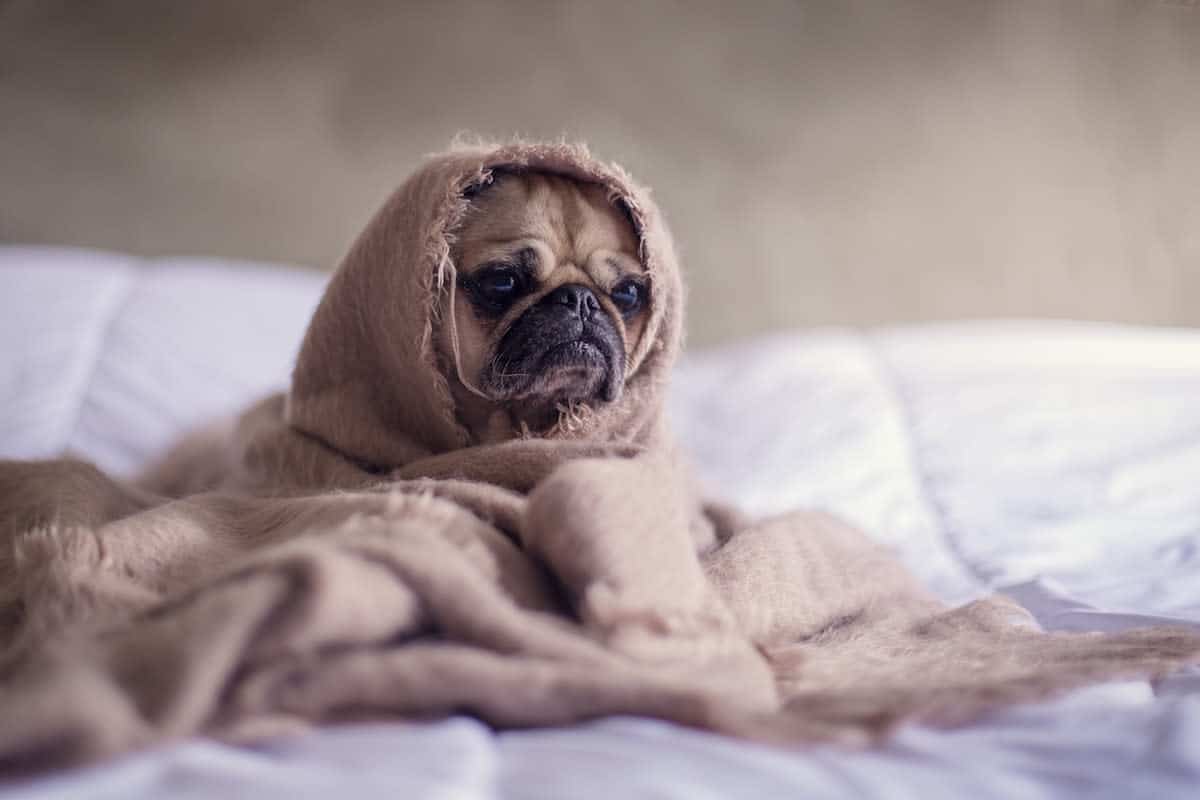 What are Some Pet Photography Best Practices?
Pet photography sessions can pose unique challenges. For one, you're trying to shoot a model that won't always be cooperative. The animal may be more interested in smelling you than the composition of your shot. But there are a number of things you can do to make sure every pet photography session goes as smoothly as possible:
Ask the client to bring one of the pet's favorite toys and some treats (you can have treats on hand but make sure you ask the pet owner about allergies or other issues).

If shooting inside, make sure the pet has gone to the bathroom beforehand.

Talk to the owner about whether the pet has any special needs or quirks.

Don't rush! If the animal is over-excited, just give it some time to calm down.
Also, the animal will probably be more cooperative if you're shooting in a location it's familiar with rather than in your studio. So if you're planning on shooting studio-style portraits, consider getting some easily-transportable backdrops and lighting equipment so you can shoot in clients' homes.
Any Tips on How to Draw a Pet Portrait?
We sure do! Let's tackle our canine companion first.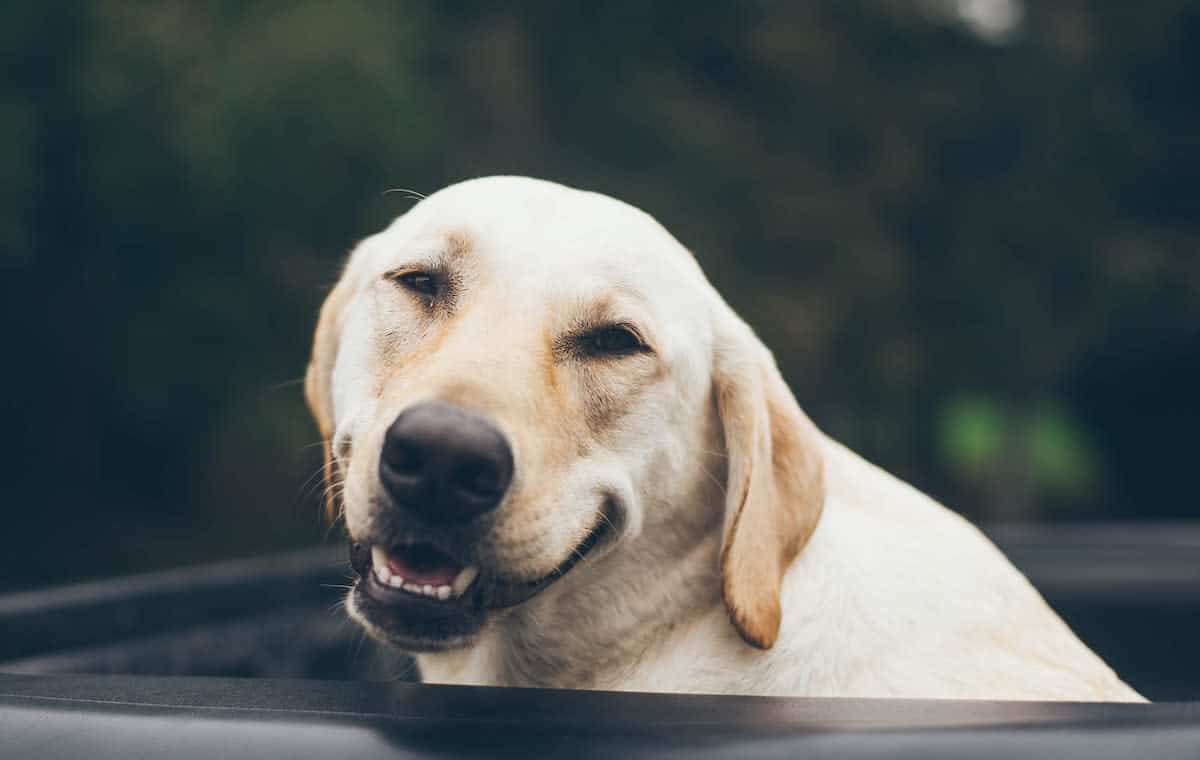 How to Draw a Dog
Whether you are working on a Chihuahua painting or German Shepherd drawing, the basics of how to draw a dog and how to paint a dog remain the same. It's generally easier, FYI, to create your dog drawings or dog art from photos—it's much easier than getting a pup to sit still while you work!
Here are some more tips to keep in mind when working on your dog portrait paintings and drawings. (Need more guidance? Click on the title of each section below to see detailed tutorials that go through the whole process of how to draw a dog step by step.)
The first step in how to draw a realistic dog face is making a rough sketch that uses geometric shapes to represent the dog's head. The basic sequence you can follow is:
Draw a circle for the skull.

Add a muzzle and then a nose.

Begin shaping the skull.

Add the ears.

Begin shaping the forehead.

Add the eyes (more on this below).
Before starting your dog eyes drawing, use photo editing software to brighten your reference photo, if possible; it will give you a better view of the structure of the dog's eyes.

Draw a line to divide the dog's face in half. This will help keep the eye position symmetrical.

Add simple circles to represent the eyes, then start drawing eyelids around them (keep in mind that dog's upper eyelids always partially cover the eyeball).

Start drawing the direction of fur around the eyes.

Begin shading the darkest areas around the eye.

Work on the middle tones of the light reflections in the eyes.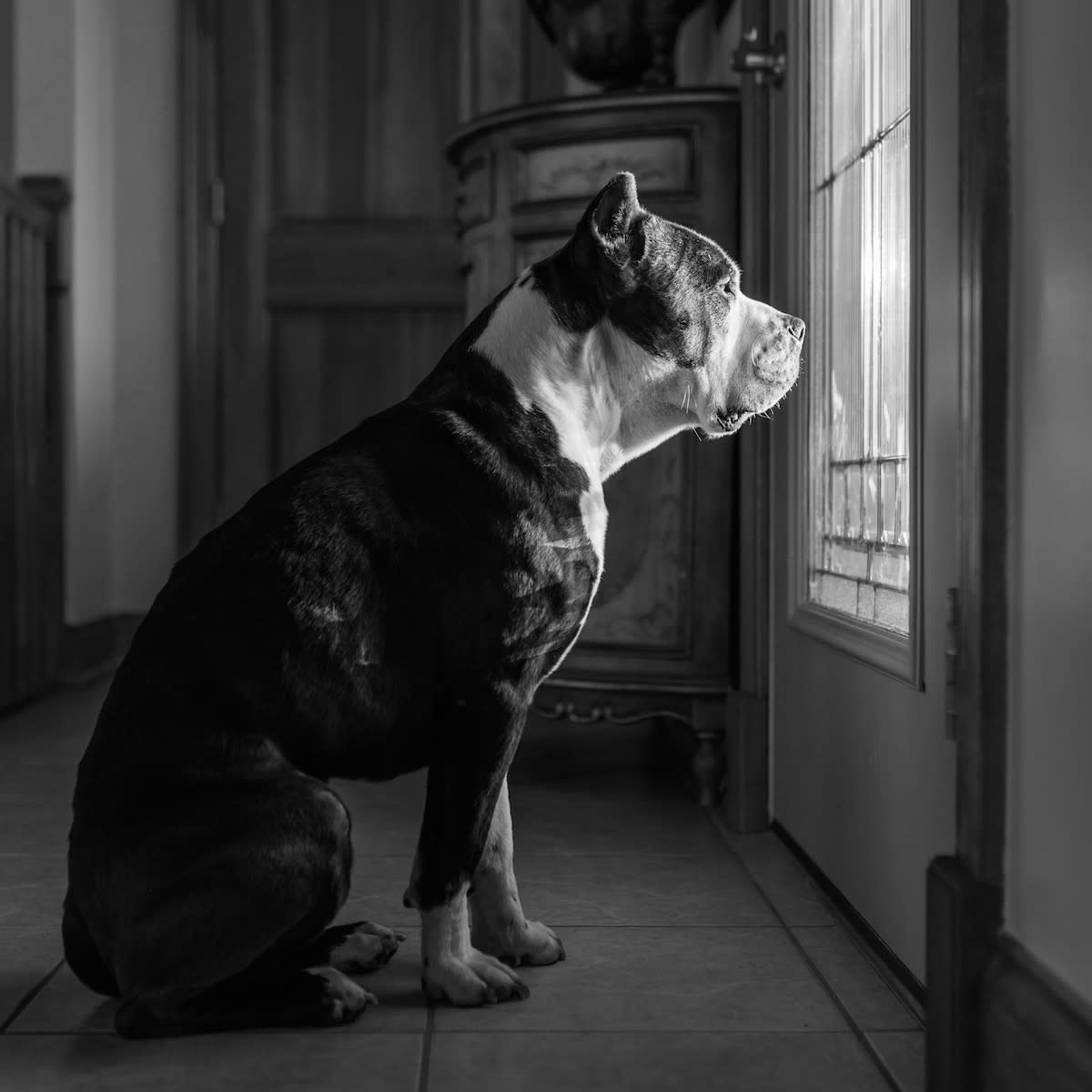 The key to making a realistic dog nose drawing is paying close attention to the texture. At first glance, a dog's nose may look solid black, but if you look closer, you'll see they tend to be covered in cracks, bumps, discolorations, and other details. Including those details in your drawing may seem like a small touch, but it goes a long way to making your pet portraits more realistic and showing off your talent as a dog artist.
How to Draw a Dog Body
When drawing a dog's body, it's helpful to understand a little about a dog's anatomy. (In fact, this is a useful tip for how to draw realistic animals in general!) Try to notice the differences in skeletal structure and muscles between different breeds.
Begin by roughly sketching the bones.

Use geometric shapes to start adding the contours of the body.

Start adding lines to subtly represent the muscles. How obvious the muscles should be will depend on the breed.
Draw three circles on a diagonal line to represent the dog's head, chest, and hind legs.

Sketch the dog's back and front legs.

Start working on the contours of the dog's fur.
Drawing fur is one of the most challenging parts when creating pencil drawings of animals. One important thing to pay attention to is that dogs have multiple coats of fur that start at various points and run in different directions. So make sure your drawing represents the different coats of fur, where they overlap with one another, and any areas where you can see the dog's undercoat.
How to Draw a Cat
Many of the rules for how to draw a realistic cat mirror the rules for how to draw a dog. It involves understanding the animal's anatomy, starting with simple geometric sketches, and then gradually adding the details.
One major difference is that you don't have to worry about including muscles in your cat drawing. That's because cats have very loose skin which means the muscles aren't visible.
For more tips on how to draw our feline friends, check out this step-by-step guide.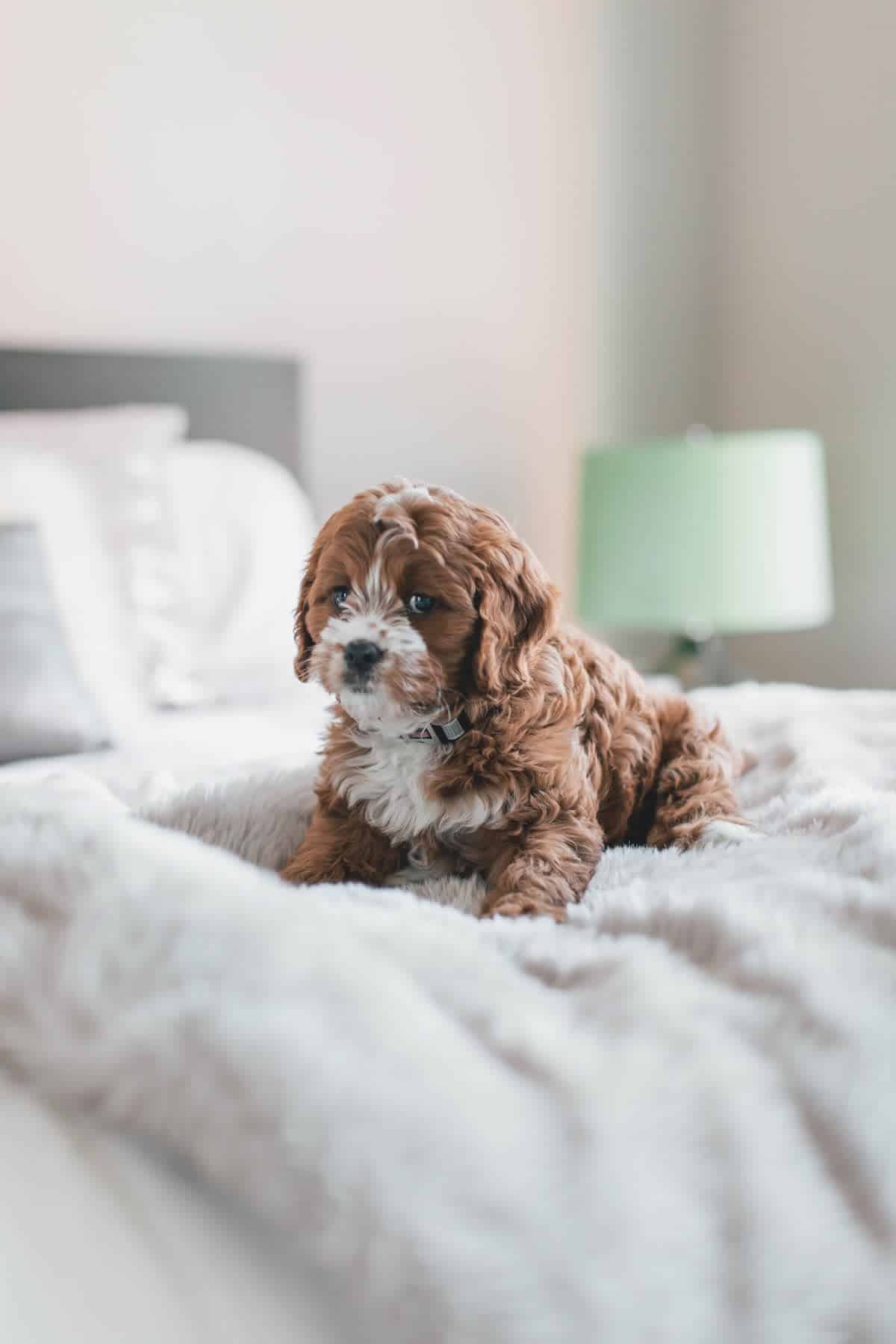 How Can I Promote My Pet Portrait Business?
There are a few different ways you can get custom pet portrait clients. Here are a few:
Blast it on Social Media
One of the fastest and easiest ways to start promoting your pet portrait business is to use social media. If you are looking for some guidance, check out our guide to social media strategy for creatives. The basic things to keep in mind are:
Decide who your target audience is.

Try to maintain a consistent tone across your various promotions.

Use apps that help optimize your promotions such as analytics tools and post scheduling tools.

Make sure you join some pet-related Facebook groups and promote your work there.
Tap into Your Local Community of Pet Owners
Another great way to promote your pet portrait business is to get involved with the pet owner community in your area. There are a number of ways to do that such as setting up a booth at local art fairs or pet expos, and visit various dog parks to make new pet-owner connections.
You can also volunteer your time at a charitable organization, animal hospital, or veterinarian's office. You'll end up networking with people who deal with a ton of pet owners. And your pet portrait business can get a lot of attention if an animal charity uses some of your portraits in their promotions.
To encourage clients to recommend you to their friends, consider offering discounts in exchange for referrals. For more ideas on how to promote your pet portrait business, check out this guide on how to attract freelance photography clients.
Build a Great Online Portfolio
Your online portfolio is key to promoting your pet portrait business. It will allow you to show off your work and find new clients. You can use a website builder to build a portfolio website in just minutes. Then you'll be ready to start showcasing your pet portraits, art industry bona fides, and client testimonials.
Make sure to integrate your Instagram feed with your portfolio, so visitors can always see the latest pet portraits you've created. It's also important to include a pricing page on your portfolio—if your work catches the attention of a potential client, you don't want them to feel annoyed about having to e-mail you for your rates. When someone is considering making a purchase but can't find any pricing info, they're more likely to just move on to another pet portrait artist.
Here are some final tips on building a great portfolio for your animal portraits:
And, if you want more information on getting the word out about your pet portrait business, take a peek at our tips on how to promote your portrait photography business.
Ready to build a pet portrait website that captures clients' attention? We've got you covered. Start your free trial with Format today!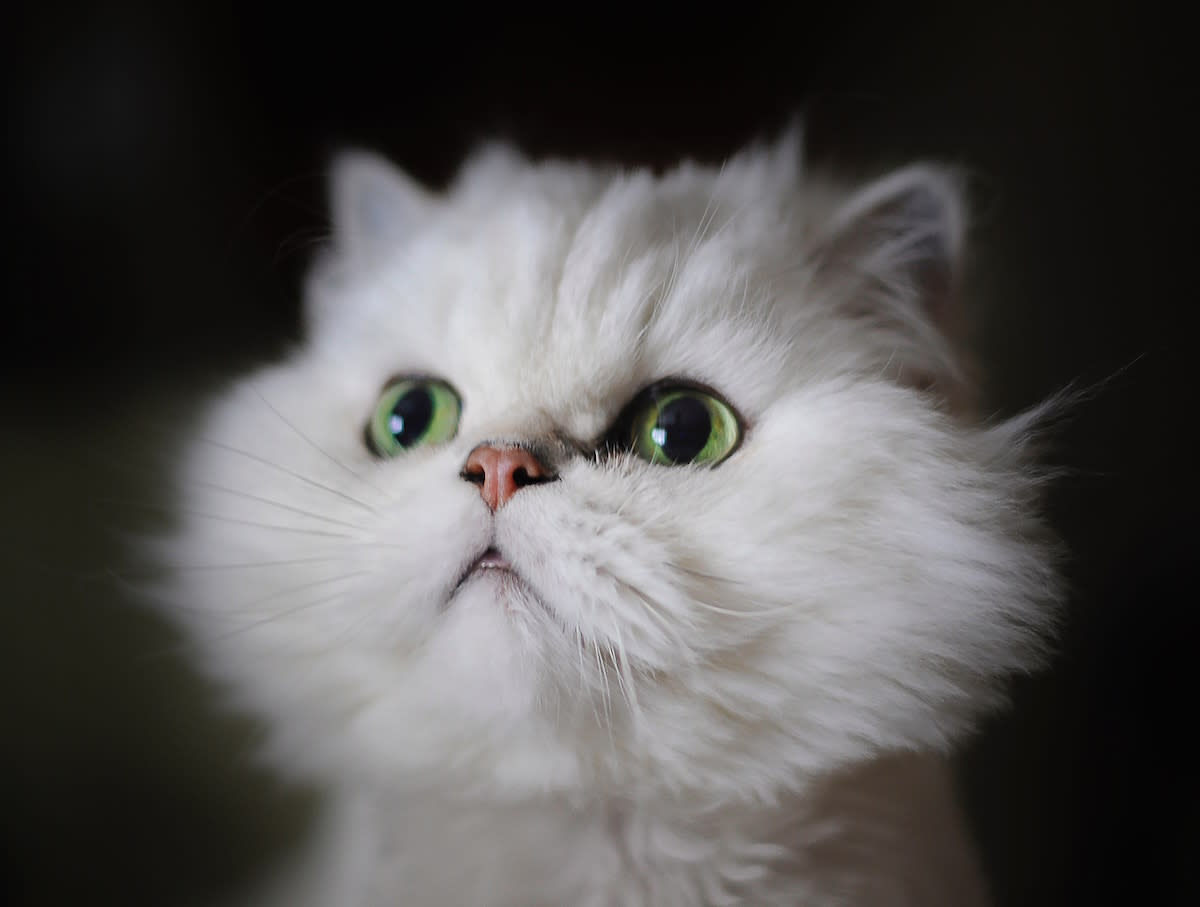 Where Should I Sell My Pet Portraits?
Now that you know how to get the word out about your pet portrait business, you should decide on where you are going to sell your pet portraits.
You can always start selling on an online art marketplace such as Etsy. These sites offer the benefit of having their own customer base. But on the downside, your work will get listed right next to tons of other artists you're competing with, as you can see by doing a quick search for "Etsy pet portraits." Also, when you sell through an online marketplace, you don't get to keep all of the profits.
So the best option is setting up your own online store. It's easy to do if you use a portfolio website that lets you include a built-in store as part of your portfolio. This way you'll have a single site that people can visit to learn about you, see your work, and make a purchase.
Lastly, you should use a portfolio website that has client proofing built in, so you can review your work with clients before sending off the final product.
Now that you know some of the basics of how to become a pet portrait artist and where to promote and sell your work, what's stopping you? It's time to start making moolah with your animal paintings, cute dog drawings, pop art pet portraits, and other pet artwork—there's a whole animal kingdom out there!
Want more portrait inspiration?
14 Great Portrait Drawing Pointers
The Best Online Illustration Classes for Artists
What are the Best Cameras for Portraits?