Studying art on your own can feel daunting. Art books are often pricey and may not always be available at your local public library. Lucky for all those of us who want to read up on art but don't want to spend money, New York's Metropolitan Museum of Art offers free access to hundreds of educational titles from the past five decades.
Met Publications, as the online library is called, is updated regularly with new books, including exhibition texts of popular Met shows as well as in-depth reads covering important topics in art history.
We picked out a couple of the most interesting art books available from the Met's online portal. All of these books can be read online, and some can also be downloaded as a PDF for offline perusal. Many of the titles available through Met Publications are actually out of print, meaning this is a chance to check out some books you aren't likely to find elsewhere. Whether you're into photography, fashion, or ancient history, you're sure to learn about something new.
A recommended read for visual artists looking for some motivation and inspiration:
"Artists have long been stimulated and motivated by the work of those who came before them—sometimes, centuries before them. In this volume, 120 international contemporary artists discuss works from The Metropolitan Museum of Art's collection that spark their imagination. Their insightful musings shed new light on art-making, museums, and the creative process."
Diane Arbus, who died in 1971, was one of the most influential American photographers of the 20th century. This book makes for an incredible introduction to her art, which focused on documenting people at the margins of society:
"This book is the definitive study of the artist's first seven years of work, from 1956 to 1962. diane arbus: in the beginning showcases over 100 of the artist's early photographs, more than half of which are published here for the first time. The book provides a crucial, in-depth presentation of the artist's genesis, showing Arbus as she developed her evocative and often haunting imagery."
This 2017 book takes a close look at the work of Michelangelo, illustrated with 350 images that give new insight into the renowned artist's work:
"Consummate painter, draftsman, sculptor, and architect, Michelangelo Buonarroti (1475–1564) was celebrated for his disegno, a term that embraces both drawing and conceptual design, which was considered in the Renaissance to be the foundation of all artistic disciplines. To his contemporary Giorgio Vasari, Michelangelo was 'the divine draftsman and designer' whose work embodied the unity of the arts."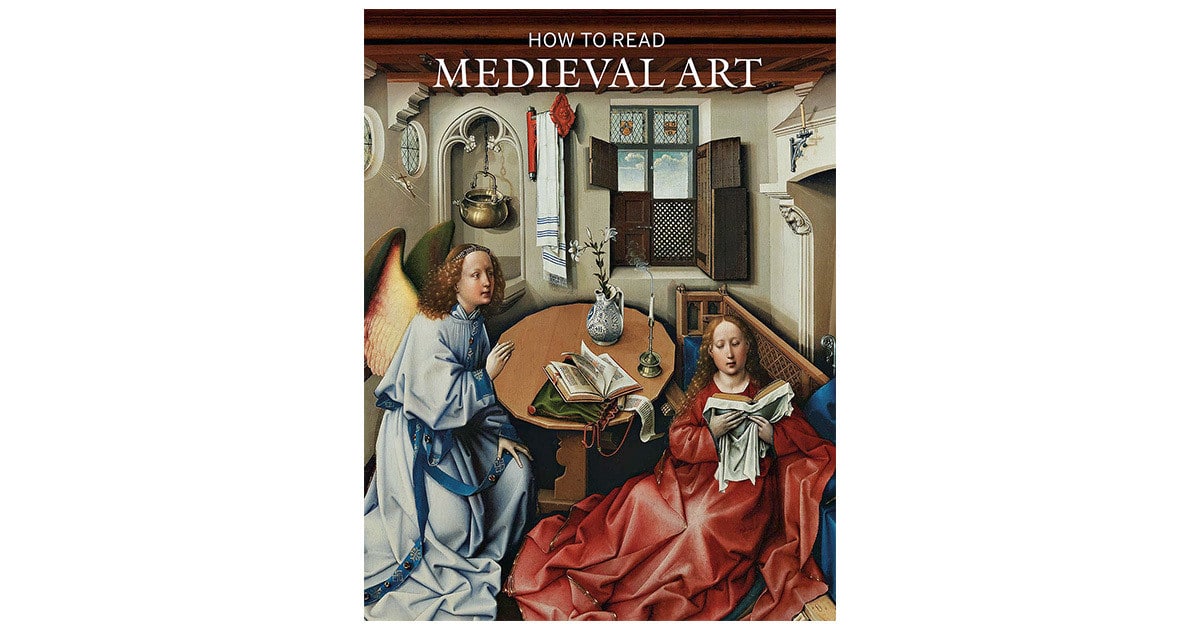 Whether you're already a fan of medieval artwork, or interested in learning about it for the first time, this book offers an accessible and well-illustrated intro for anyone seeking to better understand this era of art:
"This volume introduces the subjects and stories most frequently depicted in medieval art, many of them drawn from the Bible and other religious literature. Included among the thirty-eight representative works are brilliant altarpieces, stained-glass windows, intricate tapestries, carved wood sculptures, delicate ivories, and captivating manuscript illuminations, all drawn from the holdings of the Metropolitan Museum, one of the world's most comprehensive collections of medieval art."
This recently published book takes a fresh look at the work of Edvard Munch, attempting to challenge previous views of the Norwegian artist's work:
"The present volume aims to rebut such misconceptions by freshly examining this enigmatic artist. In the preface, the renowned novelist Karl Ove Knausgaard considers Munch as a fellow creative artist and seeks to illuminate the source of his distinctive talent. The four groundbreaking essays that follow present numerous surprising insights on matters ranging from Munch's radical approach to self-portraiture to his role in promoting his own career."
For graphic design and history buffs, this book charts the history of art in printed posters at the end of the 19th century:
"In 1893 a poster advertising the April issue of Harper's Monthly Magazine appeared in newsstands and bookshops throughout the United States. The subject matter was unlike that of French posters of the period; this poster was modest and the style restrained. It was unlike other American posters because the product advertised was not so much commercial as it was intellectual. Despite this quiet beginning, the Harper's poster started a revolution in the history of American poster-making."
A must for fans of the late designer, or for anyone interested in fashion:
"Alexander McQueen: Savage Beauty examines the full breadth of the designer's career, from the start of his fledgling label to the triumphs of his own world-renowned London house. It features his most iconic and radical designs, revealing how McQueen adapted and combined the fundamentals of Savile Row tailoring, the specialized techniques of haute couture, and technological innovation to achieve his distinctive aesthetic."
This book offers a closer look at over 100 works of Renaissance art, sure to broaden your understanding of this artistic period and offer some visual inspiration as well:
"Many famous Italian Renaissance artworks were made to celebrate love and marriage. They were the pinnacles of a tradition—dating from the early Renaissance—of commemorating betrothal, marriage, and the birth of a child by commissioning extraordinary objects or exchanging them as gifts. This important volume is the first to examine the entire range of works to which Renaissance rituals of love and marriage gave rise and makes a major contribution to our understanding of Renaissance art in its broader cultural context."
More resources:
10 Photo Books That Bring Portfolios to Life
The Art Books You Actually Need to Read
Why I Skipped Art School and Taught Myself Photography