From the shape-shifting alien in The Thing to Jim Carrey as The Grinch, some of the most captivating characters in film history have been brought to life by special effects makeup artists.
If you're looking to learn more about the world of FX makeup and how to become a special effects makeup artist, you've come to the right place!
We're going to explain what FX jobs entail, what the average special effects makeup artist salary is, what you'll need for your SFX makeup kit, and how to choose the right special effects makeup school.
We're also going to explain how to land special effects makeup jobs, including how to choose a great online portfolio website website and make a killer portfolio.
Let's get in the makeup chair!
What is Special Effects Makeup?
First of all, let's get a few definitions out of the way. SFX makeup artists use make-up and prosthetics to give performers abrasions, wounds, deformities, animal features: you name it! They can make an actor look slightly older—or create an otherworldly monster.
Some famous examples include Stan Winston (who did Aliens and Terminator 2) and Eryn Krueger Mekash (who did Star Trek: Into Darkness and American Horror Story). There's such a variety of special effects makeup jobs out there!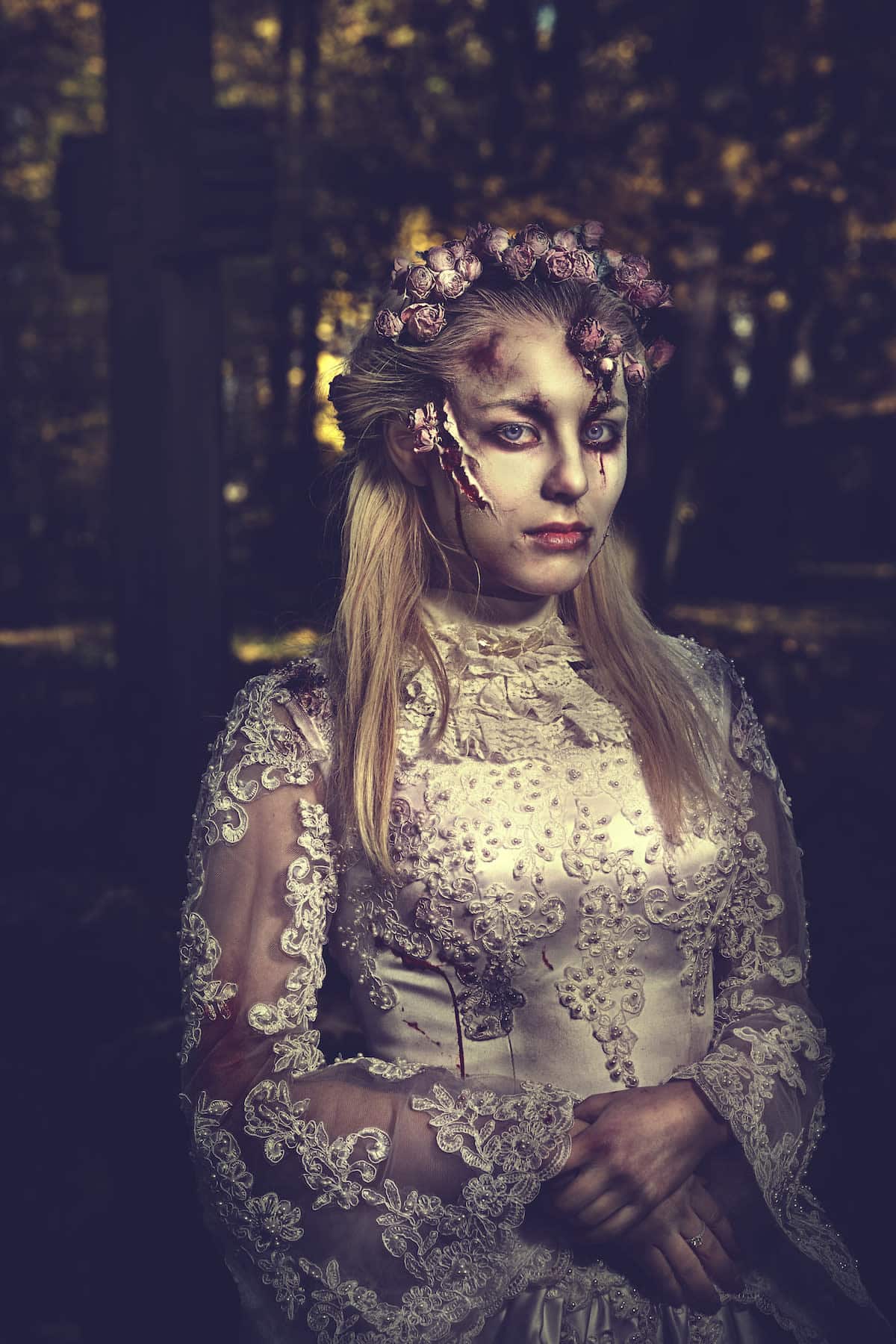 Do I Need to Attend Special Effects Makeup Artist School?
Attending school for special effects makeup can provide you with valuable knowledge and help you jumpstart your career. It can also help you network with other creatives in the industry and land internships to help establish your portfolio.
Most SFX makeup schools cover everything from the basics of beauty makeup to creating 3D prosthetics using molds and sculpting. Along the way, these programs can help you decide if there's a specific area of special effects makeup that you want to specialize in.
They will also help prepare you for a career in the FX makeup industry by teaching you about the business side of the job, like how to manage budgets, negotiate contracts, and how to prepare a portfolio.
They also give you the chance to get some industry experience under your belt through internships so you can start making some great projects you can feature in your FX makeup portfolio.
Once you're all ready to apply for special effects makeup school, check out this advice from professors and grads on creating an art portfolio for school.
What SFX Makeup Courses Are Out There?
Most post-secondary schools that offer SFX makeup courses have diploma programs that last a year. In these special effect makeup colleges, students get lots of hands-on time at creating professional-quality work.
Some special effect makeup schools also offer individual SFX makeup courses that last four weeks (or eight weeks if taken on a night school schedule) and focus on a specific area of SFX makeup such as character makeup, prosthetics, or how to sculpt the preliminary clay models used in character design.
No matter which type of SFX makeup course you choose, they all offer students the benefit of getting to experiment with the latest makeup products.
That's important because once you enter the workforce, you may have to pay for your own makeup if you want to experiment, which can quickly get expensive.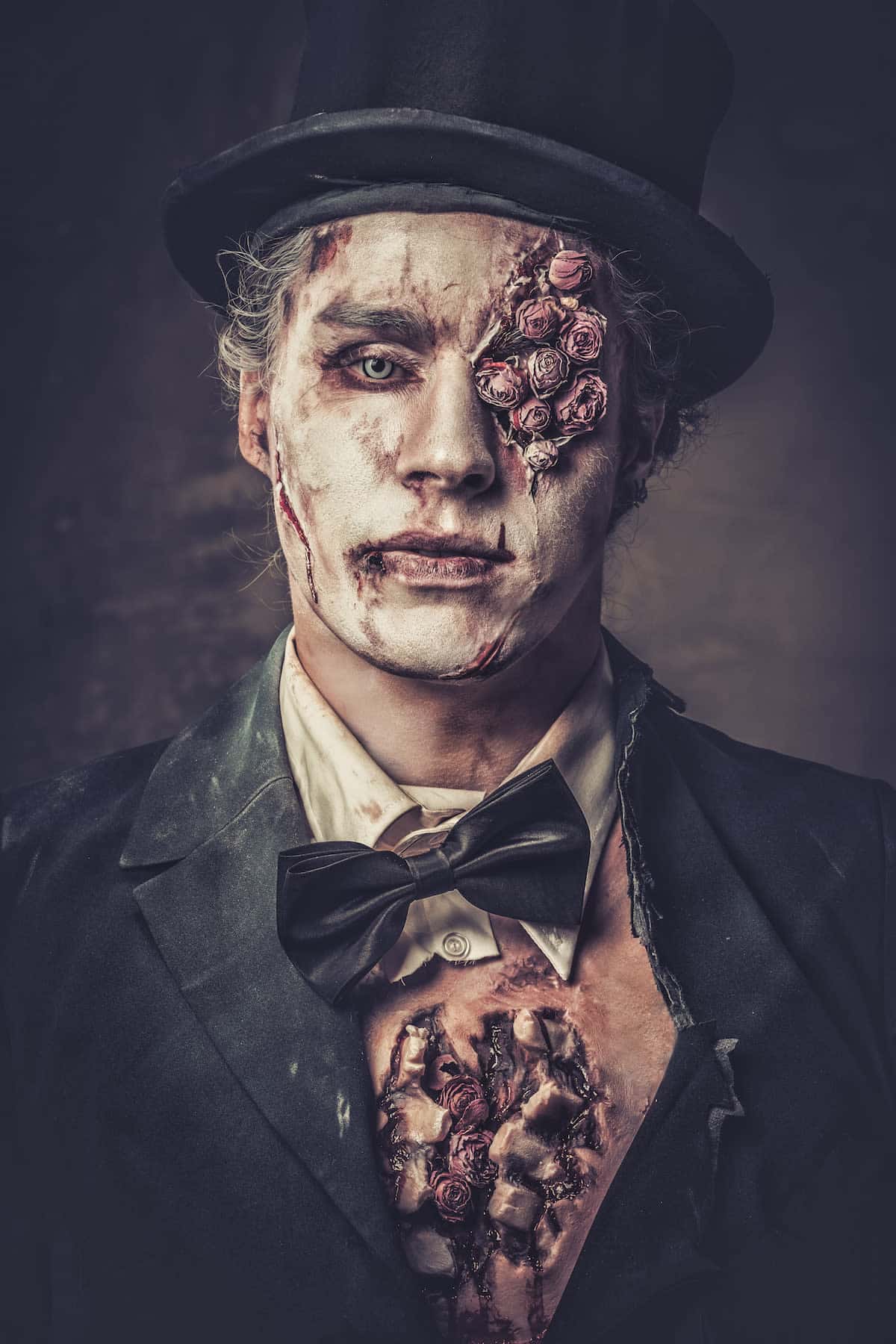 What Are Some of the Best Special Effects Makeup Schools?
If you're wanting to make a career in special effects makeup seriously, and want to move to attend the best schools, here are a few of the most respected SFX makeup schools:
This FX makeup school is located in Los Angeles and is known as "Hollywood's professional makeup school." Its goal is to provide up-to-date instruction with all the latest methods and standards in the film industry.
The Cinema Makeup School has diploma programs, individual makeup classes, and workshops that can help you specialize in your fields of interest.
The Vancouver Film School in Canada has many industry connections since it's located in "Hollywood North." The entertainment, arts, and media industries in Vancouver are among the fastest-growing in the world. Many VFS alumni have gone on to do great things. For example, 62 VFS alumni have worked on Game of Thrones, 32 worked on Guardians of the Galaxy Vol. 2, and 33 worked on Deadpool.
You can apply for the 12-month diploma program in makeup design for film & television, which will equip you with the skills and portfolio needed to land a job in the industry. The school also offers a successful job board and connects you with some of the top industry contacts to help you launch your career after graduation.
If you are getting into SFX makeup because you want to create gruesome effects and creepy creatures, this program is for you.
It carries the name of a legend in the industry who helped revolutionize the horror genre (he did the zombies in Dawn of the Dead, and the camp counselors' injuries in Friday The 13th).
The program provides all the fundamentals you'd expect from any makeup program, including cosmetic, fashion, and performance makeup. But you can see from the student galleries that the people in this program tend to focus on effects that are unsettling, gory, or out of this world!
What Kind of Special Effects Makeup Artist Salary Can I Expect?
According to the latest info from the Bureau of Labor Statistics, theatrical and performance makeup artists—like special effects makeup artists—make an average salary of $69,000.
However, the salary can vary greatly depending on experience and which segment of the industry you work in. The lowest-paid 10 percent of makeup artists have an average salary of $21,000, and the highest-paid professional special effects makeup artists can make $127,000 a year, on average.
To help you find well-paying jobs in the industry, you must put some effort into building a great portfolio and marketing your services. That's how you land the special effects makeup artist salary of your dreams!
Ready to build a special effects makeup artist portfolio website that captures clients' attention? From cool themes to a built-in blog, we've got FX makeup artists covered. Start your free trial with Format today!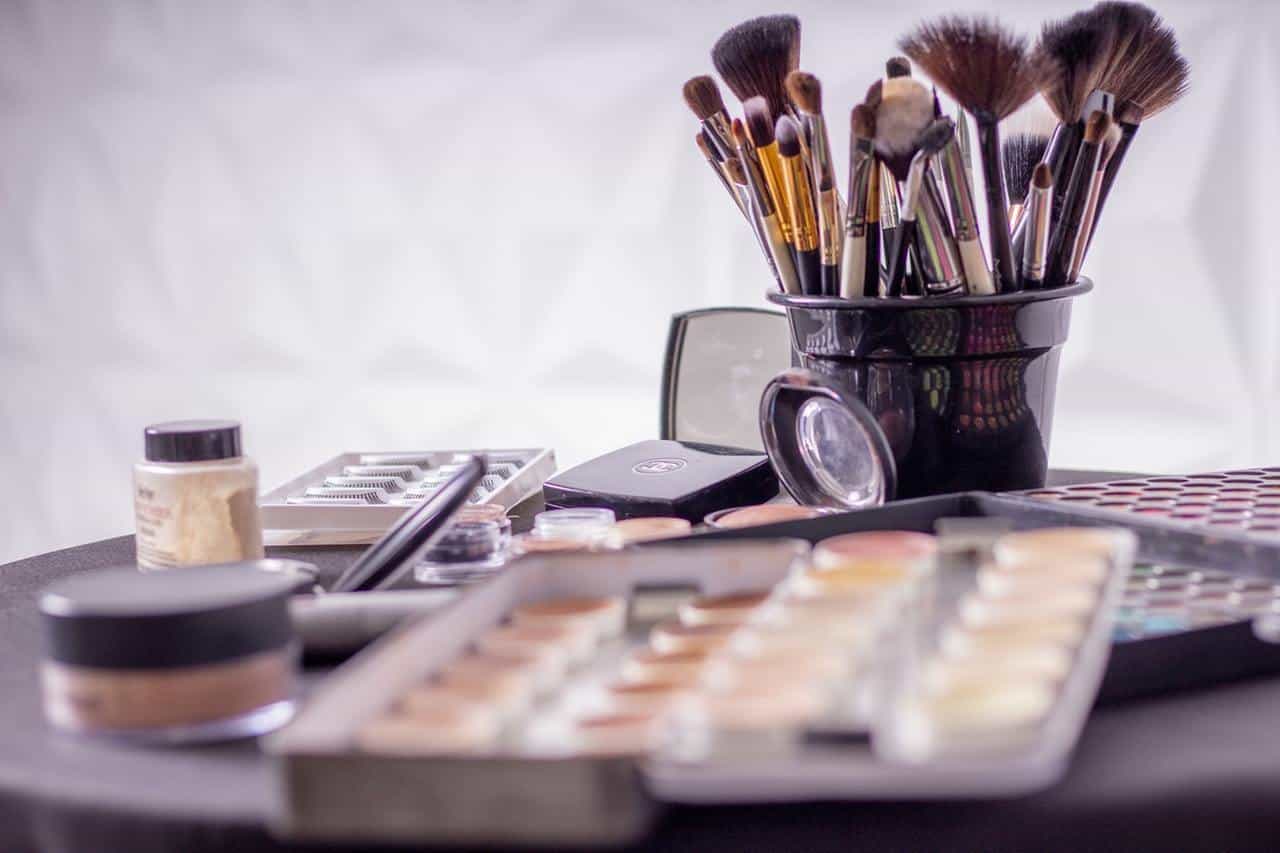 What Goes in an SFX Makeup Kit?
You can start building your special FX makeup kit by experimenting with different products and seeing what you like.
Here are some of the things that should be included in any special effects makeup kit for beginners:
Applicators, including brushes, swabs, powder puffs, and sponges. It's good to have a variety of sponges, as coarser sponges can be used to create amazing textures.

A pallette for mixing makeup and modeling compounds.

A "bruise and abrasions wheel" that contains makeup of several colors suited to creating bruise effects. They typically include purples, browns, reds, and yellows.

Liquid latex that can be used to create realistic-looking cuts, burns, and lacerations. It is also sometimes used as an adhesive for prosthetic makeup.

Castor seal is handy to have around when using liquid latex. When you use it on top of liquid latex, it allows makeup to be applied more easily and prevents discoloring.

A 3D modeling compound for sculpting 3D skin effects.

Water-soluble glue or spirit gum and remover. These adhesives are used for sticking things to the performer's face including hair, fake noses, and bald caps.

Fake blood (of course!).
What Do Special Effects Makeup Jobs Involve?
Film studios and TV networks tend to hire their special effects makeup artists as freelancers, so there's a certain amount of unpredictability that comes with the job.
Each contract will only last so long, and then you'll be back to searching for your next gig. This isn't unique to makeup artists in the film and television industry—almost everyone working on set is a contractor.
Your next job as a special effects makeup artist will depend largely on the relationships you create and the work your produce on-set, so it's crucial that you maintain professionalism, a great attitude, and show up ready to create something extraordinary.
With every contract, you want to continue to build a flawless special FX portfolio. It will be the main way to show off your talent to potential employers looking for special effects makeup artists.
The job of an SFX makeup artist also tends to be pretty hectic. They often work on productions with very tight timelines.
In addition to working in film and television, SFX makeup artists can find jobs in many different areas of the entertainment industry. Some of them you might not have considered include theaters, cruise ships, theme parks, and avant-garde fashion designers.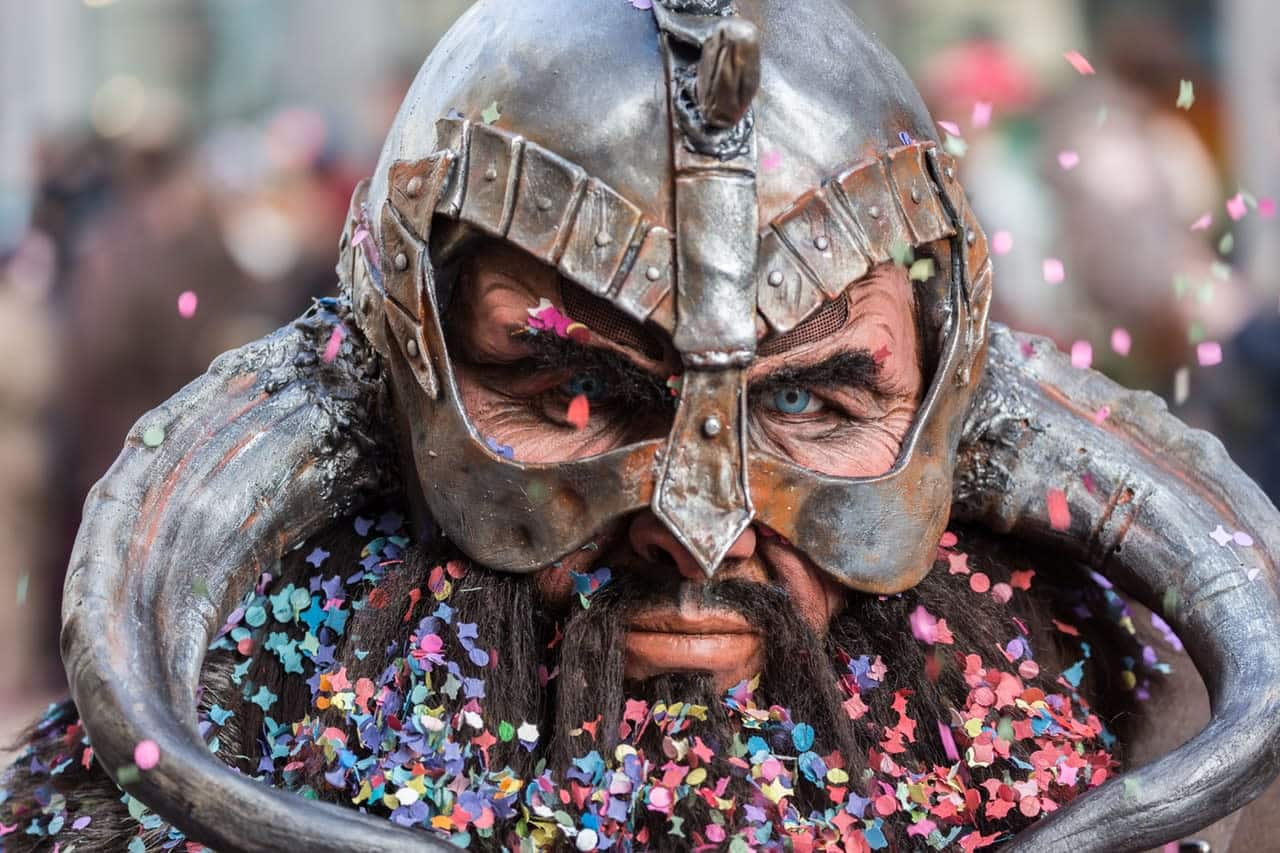 How Can I Find Special Effects Makeup Jobs?
The two main keys to finding special effects makeup jobs are gaining experience and networking.
If you opt to enroll in a special effects makeup school, it will help in these areas.
The SFX makeup schools will help you build a body of work as a special effects makeup artist, and the institution can help you tap into the industry and get in touch with the right people. They accomplish that by hosting networking events and posting exclusive job offers to their alumni job boards.
Another way to start networking with fellow FX makeup artists is by attending conventions. Comic-Con is the most well-known, but there are plenty of other conventions that attract professionals from the special effects makeup industry. Here are just a few examples:
Volunteering is always a great option for gaining special FX makeup experience. So if there's a community theatre or other performance group in your area that might benefit from your prosthetic makeup talents, give them a call!
Lastly, calls for special effects makeup artists are sometimes posted on freelance work websites and general job sites, so you should keep an eye on those.
Keep in mind that your first jobs in the FX makeup industry will probably be working as an assistant or an intern, which can be a great way to get started as a special FX makeup artist. You'll learn how to conduct yourself on busy sets, how to work with other professionals, and you may pick up some unique tools of the trade from fellow makeup artists.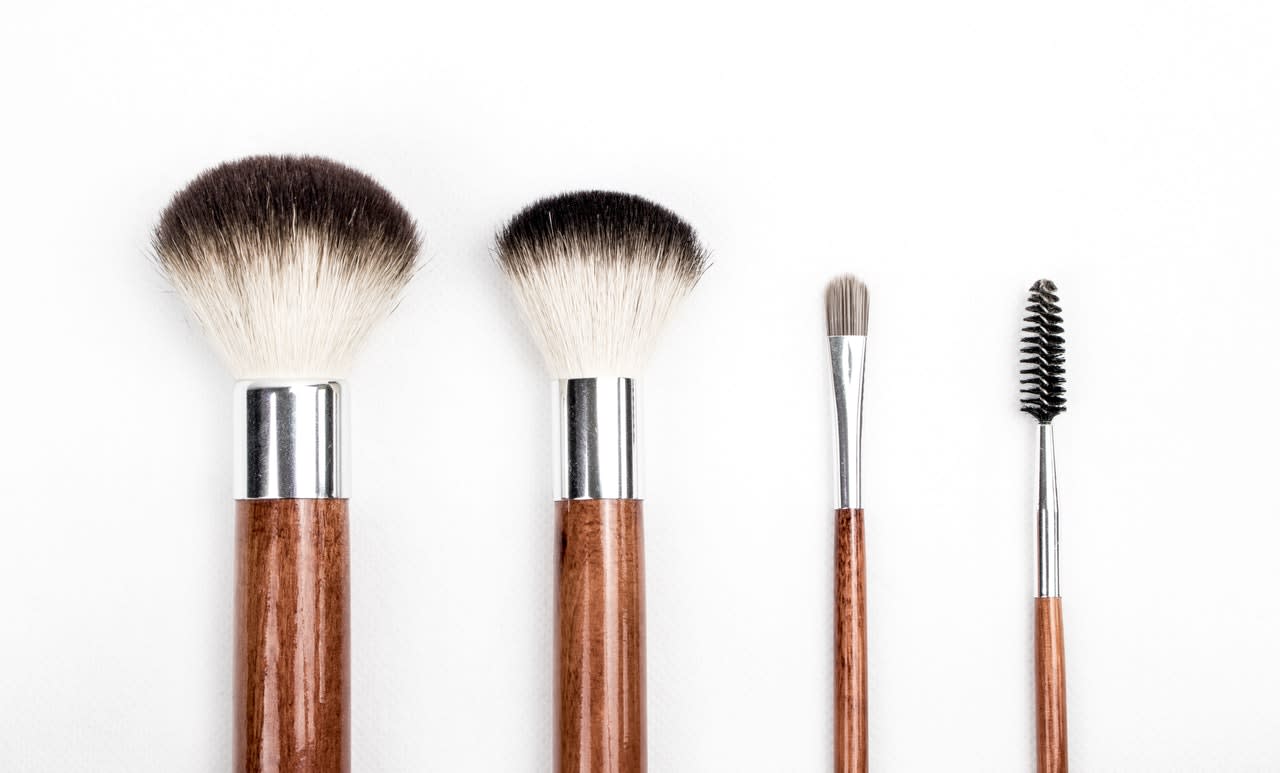 How Do I Get More Special Effects Makeup Artist Jobs?
So, you've gotten your foot in the door and landed some work as a special effects makeup artist. But now you're looking for a way to keep those jobs coming and to take your career to the next level. One of the best things you can do to help find more jobs is to spend some time making your special effects makeup online portfolio the best it can be.
Start by choosing the right website-builder to make things easier on yourself as you build your portfolio. Some of the things that make a great website builder include beautiful and customizable templates as well as professional-looking fonts. Also, make sure you choose only your best work to showcase on your portfolio, because you don't want visitors to go away after looking at one of your early projects from when you were still learning the FX makeup basics!
Need some inspiration for your portfolio? Check out these stunning makeup artist portfolios.
We can't wait to see your mystical and marvelous creations!
Looking for more career advice?
Do Creative Professionals Still Need Business Cards?
12 Creative Entrepreneurs Share Their Best Business Advice
Taxes for Freelancers: The Creative Professional's Guide to Accounting and Taxes