For creative freelancers, your art portfolio speaks louder than any resume.
Nowadays, having an online illustration portfolio is critical to landing your next project. It's where you'll compile your best work and give viewers insight into who you are as an artist.
Pinterest, Behance, Tumblr, DeviantArt, and Instagram are great places to share your artwork, but do you know what's even better? A portfolio website.
A standalone website showcasing your illustrations helps you give your artwork credibility and professionalism. When designed well, your creative illustration portfolio can help you stand out as an artist and work as a powerful lead generation tool for your business.
Knowing where to start can be the hardest part of any project, which is why this article will dive into how to build an illustration portfolio that will impress your prospecting clients.
Why You Need A Professional Illustration Portfolio
An illustration portfolio is part of your identity as a creator. It's what sets you apart as a creative working professional from a hobbyist.
If someone were to ask you, "where do I find your work?" You can direct them to a fully functional, interactive portfolio website where they can browse your best illustrations and contact you if they're interested in working with you.
From the perspective of an art director or client, a portfolio gives insight into the kind of work you produce as an artist to determine whether or not your style would make a right for their project.
Traditionally, illustrators and graphic designers would compile physical illustration portfolio books to bring to interviews and client meetings, but online portfolio websites are much more commonplace because they're easier to share and provide marketing opportunities to amplify your digital presence and revenue streams.
Let's get into some of the main reasons you should have a portfolio website.
Present Your Work As A Professional
You wouldn't apply for a job without a resume. As an artist, your portfolio is your resume. It demonstrates your skillset, past projects, and how people can contact you to enquire about your work.
While having an Instagram account or Behance profile is a great way to share your work and engage with your community, it's not exactly the most professional link to send to a potential client or employer.
When you take your creative work seriously, others will too. Illustration portfolios enhance the professionalism regarding your artwork. A well-designed portfolio website highlights your best illustrative work and elevates your credibility.
A standalone domain for your website is a much more professional way to present your work as a freelance illustrator.
Elevate Your Digital Presence
The biggest benefit of illustrators having an online portfolio is that it elevates your digital marketing presence.
A website is an excellent tool for establishing your brand identity as an illustrator.
When you combine Search Engine Optimization (SEO) techniques and social media marketing to your site, your website becomes an effective marketing tool to sell your illustration prints and prospecting clients.
Maintain Control Over How Your Portfolio Is Experienced
When you rely on social media platforms like Instagram, Behance, or Deviant Art to showcase your work, you don't have much control over how it's presented to your clients.
Building a website to host your illustration portfolio gives you freedom in design that can drastically change how your brand is presented and how the visitor navigates your work, which is much more effective at capturing potential client leads.
Have A Shop And Portfolio In One Place
One of the beautiful aspects of being a creative freelancer is the numerous opportunities you have to create income streams.
A standalone illustrator portfolio website can also host an online shop where you can sell prints and original artwork alongside your portfolio. When you set up your portfolio and online shop with Format, there are no hidden fees on the sales through your website, allowing you to keep 100% of your revenue.
Let's get into some of the best practices and illustration portfolio tips to building an impressive website for your freelancing business.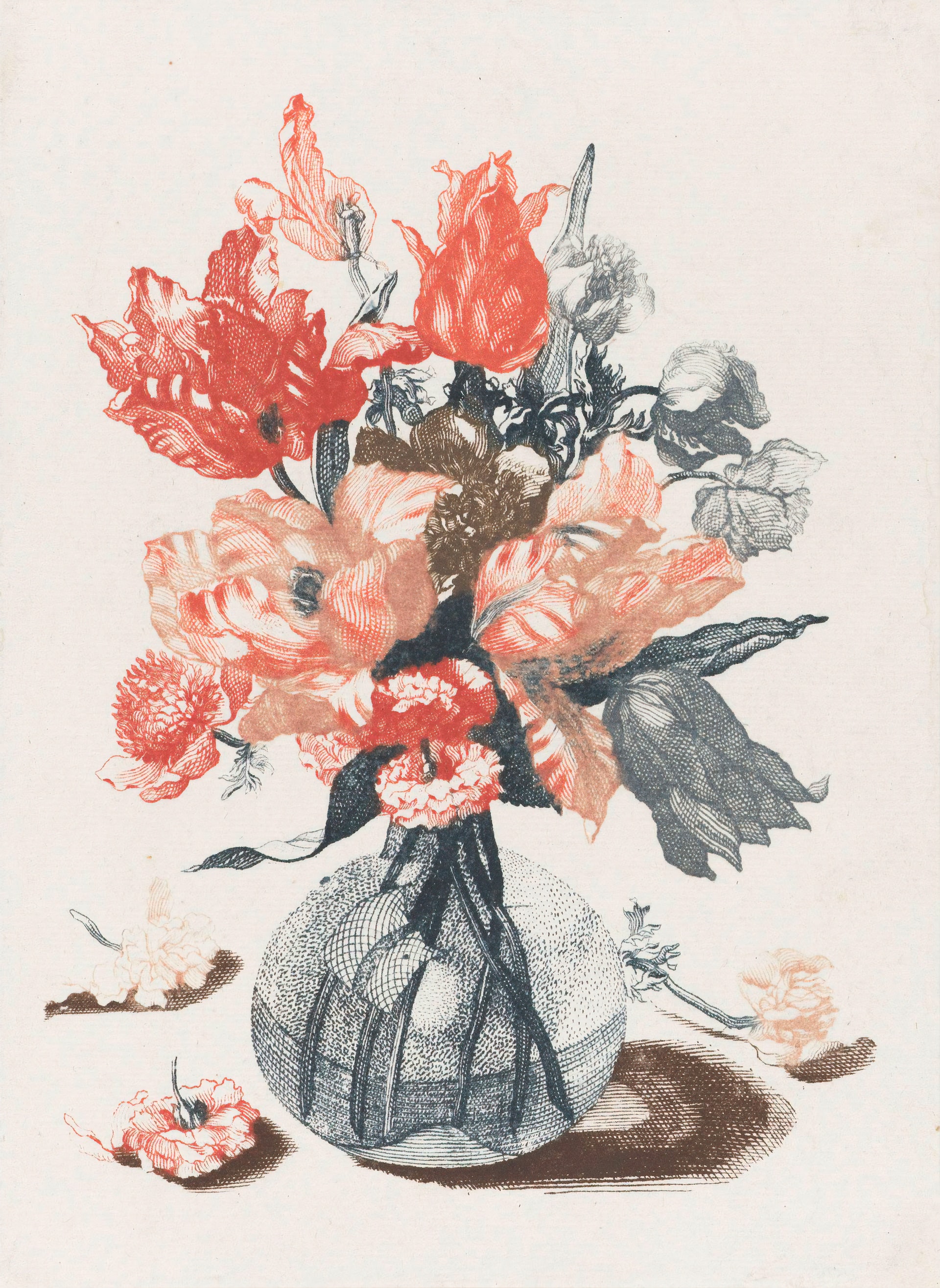 How To Build An Illustration Portfolio With Format
The first thing you want to do for a digital portfolio is to purchase your domain name. Again, this ties back into your sense of professionalism.
You can make it as simple as www.yourname.com or your business name to stand out.
Next, you'll want to build the website.
Luckily, you don't need to hire a professional web builder or spend hours learning to design a website to have a beautiful illustration portfolio to share.
Some of the best illustration portfolio websites are made using templates.
When you sign up to become a Format member, we'll take you through the steps of purchasing your domain name and setting up your website by selecting from over 70 portfolio templates designed to help creative freelancers showcase their art and land dream clients.
You can customize the drag-and-drop templates to match your branding and illustration aesthetic to make your brand memorable. More importantly, Format's illustration portfolio templates allow you to update your website yourself as your work and style evolve.
The benefits of working with a website builder rather than starting from scratch are that it's affordable, simple to use, and includes a wide range of tools to help you set up an online store and enhance your web traffic and marketing strategy.
What Should Be In An Illustration Portfolio?
Show Your Best Work
Your portfolio is your time to shine, so put your best face forward.
Here's a good rule of thumb for when you're compiling the pieces for your illustration portfolio—Curate the work you want to be hired for.
If you're a new illustrator who hasn't been commissioned yet, you should create the art for the type of work you want to attract.
Here are some examples of self-commissioned work you can do to enhance your portfolio:
Redesign a book cover or album cover

Create an illustration for a magazine article

Design packaging and advertising

Create a mock-up of a children's book
Your portfolio is only as strong as your weakest piece, which means you should only include your best work.
If you struggle to know what should go in your illustration portfolio, look at your artwork critically from your ideal client's lens. If you're on the fence on whether or not you should include an illustration, perhaps leave it out. Sometimes less is more.
Your Bio
Don't neglect your bio or About Page. Many prospective employers will look for an About Page to learn more about you as an artist and get a sense of your personality and professional history. It's an ideal spot on your website to promote your professional brand and experience as an illustrator.
Writing about yourself isn't always easy, so we have some tips to help make this part of building your illustration portfolio go a little smoother.
Your "About You" Page Isn't All About You
You could lose your reader's interest if you make your About Page too much about you—this isn't the time to write your autobiography.
Be clear and concise about who you are as a professional, what you do, and how you got there while framing your story around your ideal client or employer's needs.
Storytelling is a great way to make yourself more relatable. The about page where you should share how you would make a great fit for their project.
Rather than making yourself the hero of the story, place the reader as the hero, and your illustrator services as the wise and experienced supporting character who will get the reader to their end goal.
Write About The Type Of Work You're Interested In
Once you've established your credibility and experience, let your reader know what direction you're hoping to take your illustrator career in and the type of creative work you're looking for.
Sharing your goals can give the prospective client an idea of what it would be like to work with you and whether you'd make a good fit for their project.
Contact Details
Adding your contact details might seem obvious, but you'd be surprised at how many portfolio sites overlook this crucial detail.
Create a Contact Page to let visitors know how they can get in touch if they want to work with you. You can even include a form on your contact page that encourages visitors to connect with you right from your portfolio site.
A well-designed Contact Page will add to your site's overall user experience and turn visitors into leads. Make sure you direct people to take action on your contact page with a bold call-to-action, so you can start building client relationships.
Illustration Portfolio Tips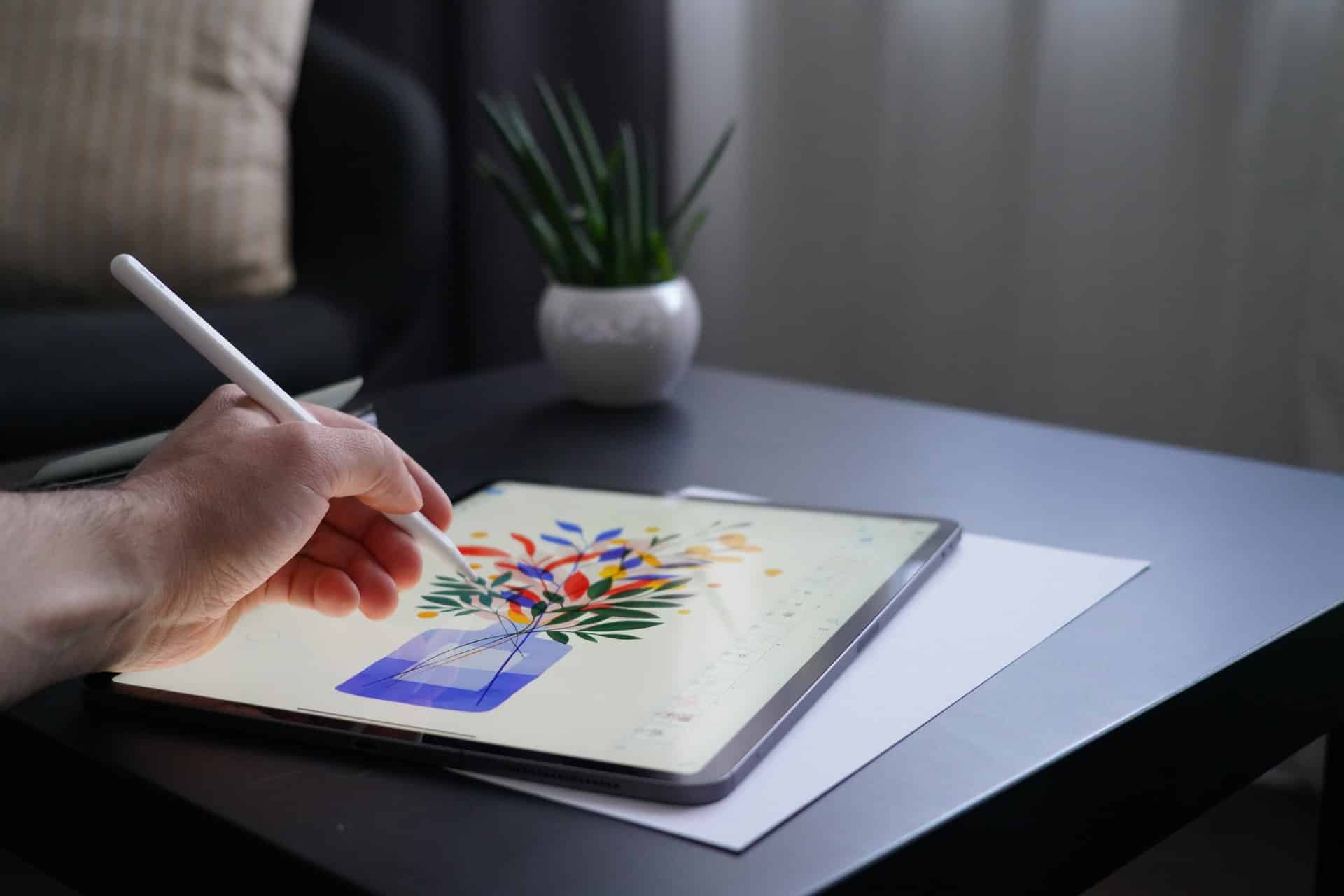 Be Consistent In Your Portfolio Pieces
We're not saying you can't have more than one art style, but when it comes to crafting a winning illustrator portfolio, it helps to establish a sense of consistency. Having too many different styles on your portfolio can feel busy and confusing to the viewer.
Creating a sense of cohesion in your portfolio not only strengthens your branding and makes your website more memorable, but it also solidifies what type of work a client can expect from you.
Vary Your Subject Matter
Portfolio consistency doesn't mean you can get away with showcasing the same type of work—you want to show your website visitors that your illustration style is versatile by varying how you apply your skill set.
Do what you do best and express your creativity across various subject matters to showcase your breadth of skill and your style's versatility.
Highlight What Sets You Apart
Celebrate your style. Creating a sense of individuality will help make your illustration portfolio impressionable from the sea of portfolios your prospective client is already sifting through.
If you tend to illustrate unique perspectives, use unexpected color palettes, light, or other art techniques, make this evident in your portfolio pieces.
Illustration Portfolio Layout: How To Showcase Your Best Work
The visitor experience on your website is of the utmost importance when designing how you're going to layout your artwork—It's not up to the visitor to figure out how to navigate your site. It's up to you to ensure that the experience is straightforward and pleasant.
Make your navigation easy and make sure you're displaying your illustration in the best possible way that looks good on desktop and mobile devices. All Format templates are mobile responsive, which means your website will look and function seamlessly no matter what device your visitor uses.
Organize your work in a way that makes sense—group by project, subject matter, or style (book covers, magazine illustrations, etc.).
One of the best places to help inspire you to get started on your portfolio site is to browse examples of illustrator portfolio websites built by Format.
As you can see, you can achieve a lot of versatility and customization with Format portfolio templates.
Extra Illustration Portfolio Tips To Help You Stand Out
Reduce Your Image File Sizes
How many times have you clicked out of a website because the information took way too long to load?
Slow page loading times make for a bad user experience for any website. It can be enough to make art directors quickly lose interest in you as a candidate.
Sometimes artwork files can be massive because of all the information stored on them. The problem is that these massive files can slow down your site's loading times.
The good news is that you can compress your artwork's size without sacrificing quality when uploading them to your website.
Since your illustrations will be displayed on a screen, you can reduce the file without losing any detail. If you're using Adobe Photoshop or Illustrator to export your artwork, you can choose the option "Save For Web," which will compress the image file to improve upload speed.
Use SEO Tools To Improve Your Organic Traffic
Format has integrated intelligent SEO tools to help improve your website's visibility for organic search traffic.
Make sure all your file names are saved with keywords, and you fill out the alt tags for your images to ensure your illustration is cataloged appropriately in the search engine database. You can also incorporate keywords into the page's meta description, which populates on the search engine results page.
Less Is More
When it comes to building an online portfolio site as a freelance illustrator, let your work speak for itself. Avoid going overboard on quirky or flashy designs that can distract or slow down your website.
Add Context To Your Work
Include a short paragraph about your illustration to provide context to potential clients and hiring managers about your work—but you don't want to overcrowd your portfolio with walls of text.
You can write about what your client was looking for, describe your creative process, and how the final product was used.
To Wrap Up: Illustration Portfolio Websites
It's very rare that clients will ask you for a physical portfolio, which is why creating a portfolio website is a must in any creative visual industry. It allows you to market yourself online, sell products, and put your best work forward to attract your dream clients.
We recommend you browse through a collection of illustration portfolio examples to kick-start your creativity.
Luckily, it's easy to set up a portfolio website without hiring a designer or knowing a lick of code. You can get started on building your professional illustrator portfolio using Format's templates for free today.
Find more ways to take your illustration to the next level:
14 Great Portrait Drawing Pointers
The 15 Best Drawing Tablets To Make Your Illustrations Pop