Photographers working without an established pricing policy for their photo packages are apt to struggle with appearing professional to clients. Regardless of your skill level, creating packages is a great way to increase your sales. The client receives a sense of the quality of your work when they hire you with a basic photography package.
A strong photo package will provide clients with clear options and a good sense of the value of your services. It will also compliment your online photography portfolio, and showcase your skills as a shooter.
This guide will cover how to organize and present a photo package as well as how to determine photo packages prices for weddings, portraits, family and maternity shoots, and boudoir shoots (photography packages examples included).
In just a few steps, you can create photo packages that are easy to sell to clients, can help to promote your photography business, and ensure you meet your earning goals each quarter.
Photo Packages: What Your Clients Want
The services you've already offered your clients should guide your decision on pricing. Make a list of the most common client requests you've received in the last year or two and include them in your photo packages.
If you're struggling, you can simply ask your clients to find out what your clients need in photography packages. Your clients have an idea of what they hope to get when they work with you.
You could look at the current market and pick up on current photography trends. For instance, wedding book printing is a standard procedure that many couples prefer or perhaps you recognize a trend where clients like one or two different backdrops for a maternity shoot.
Nonetheless, putting the client's wants first is the key to making attractive photo packages.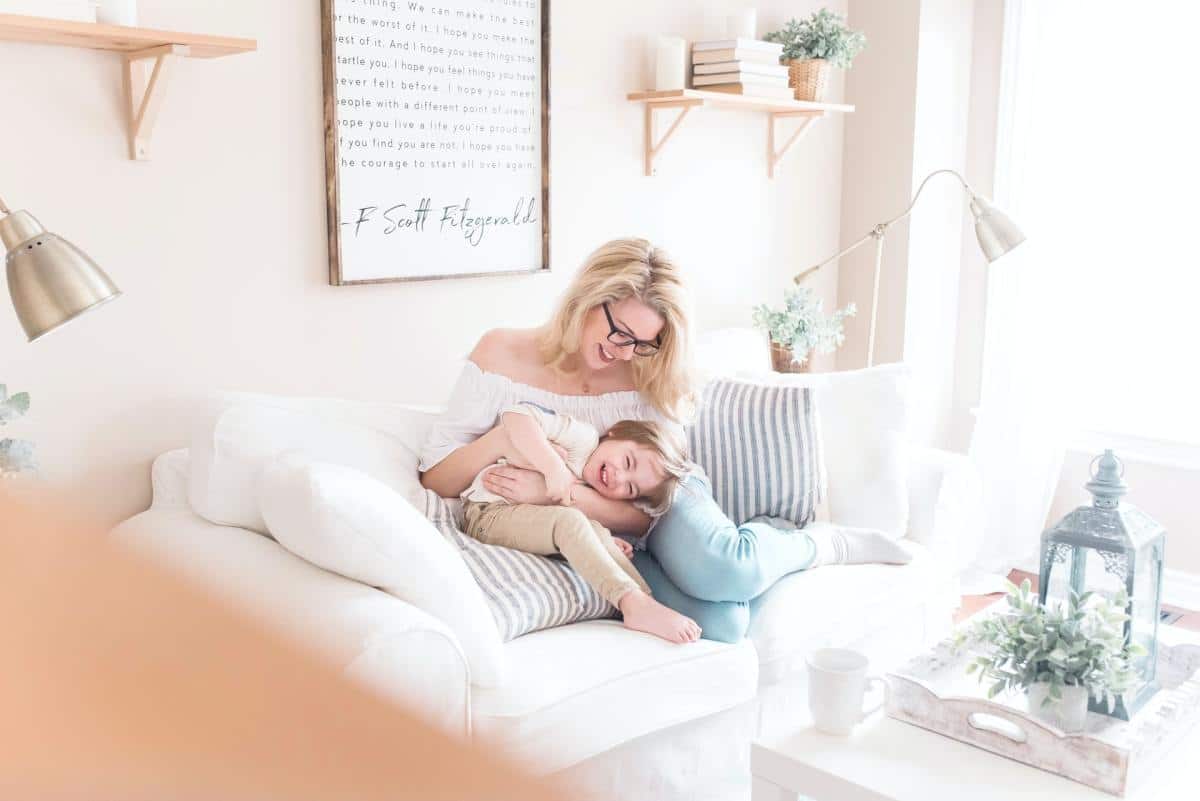 Offer Up to Three to Four Photography Packages
Simplify your pricing by offering a three-tiered photography package: basic, in-between, and premium options.
If you don't find it possible to pick only three packages, pick four when variety is necessary. For example, due to the many possible services and options for wedding shoots, you may decide that including four photo packages is necessary.
Helping your clients narrow their choices to three or four package types will ensure they aren't overwhelmed and choose more quickly.
Include Add-Ons in the Photo Package
If you find you have items that don't fit in a specific photo package, include them as add-ons to the base price for each package. For example, additional prints, pick up shots, or editing in Photoshop could all be part of the add-on section of the package.
Add-ons are great opportunities to increase your average order value because they're often presented after a client has already made their decision and anchored themselves with a large photography order, making it easier to swallow.
Photo Packages Prices: Value-Based
To price your photo packages effectively, consider what value you're presenting to your clients at each of your photography package tiers. For example:
The basic photo package should cover the basic services clients want most.

The mid-level photo package should cover the basic services, plus a little bit more.

The high-end photo package should be the premium one and include the basics plus all the bells and whistles you offer.
Consider the costs of each photo package to keep your pricing fair for customers. This should include:
Equipment costs – cameras, lenses, lighting equipment, rental space

The total cost of production of a good or service, which includes its labor and material cost as well, the type of photo editing services you offer

If you work with photo retouching or photo manipulation services

Hidden costs, such as client proofing, storing, and delivering digital files have a charge associated with them
Calculate each service and add a profit margin to get a reasonable price. That way, you can show your clients the value of what they are getting for each purchase. Mentioning what goes into each pricing consideration will go a long way in justifying the costs to your clients too.
Stagger the Photo Package Prices
A good general rule of thumb is to identify the photo package you'd like to sell the most, and price it at just above the average you need to earn per shoot. In most cases, this is the middle package, where you cover your costs and turn a small profit. Clients often opt for the middle package because they recognize it gives them value for their money without breaking the bank.
When it comes to pricing your photography in a package, present clients with a range of reasonably priced options so they can determine what fits their needs and budget.
Opt For a Simple Photo Package Design
When you're putting the photo packages together, remember to K.I.S.S., Keep It Simple, Sugar. Clutter is the enemy of a quality photography package, as it tends to confuse clients and can come across as unprofessional.
Your photography packages should be easy to scan, with a list of the services covered in each package. Stagger the list of services based on each package. For example, your basic package could include one to two services. Your middle package could cover two to four services, and your high-end package could include three to five services.
Photography Packages: Wedding Photography Samples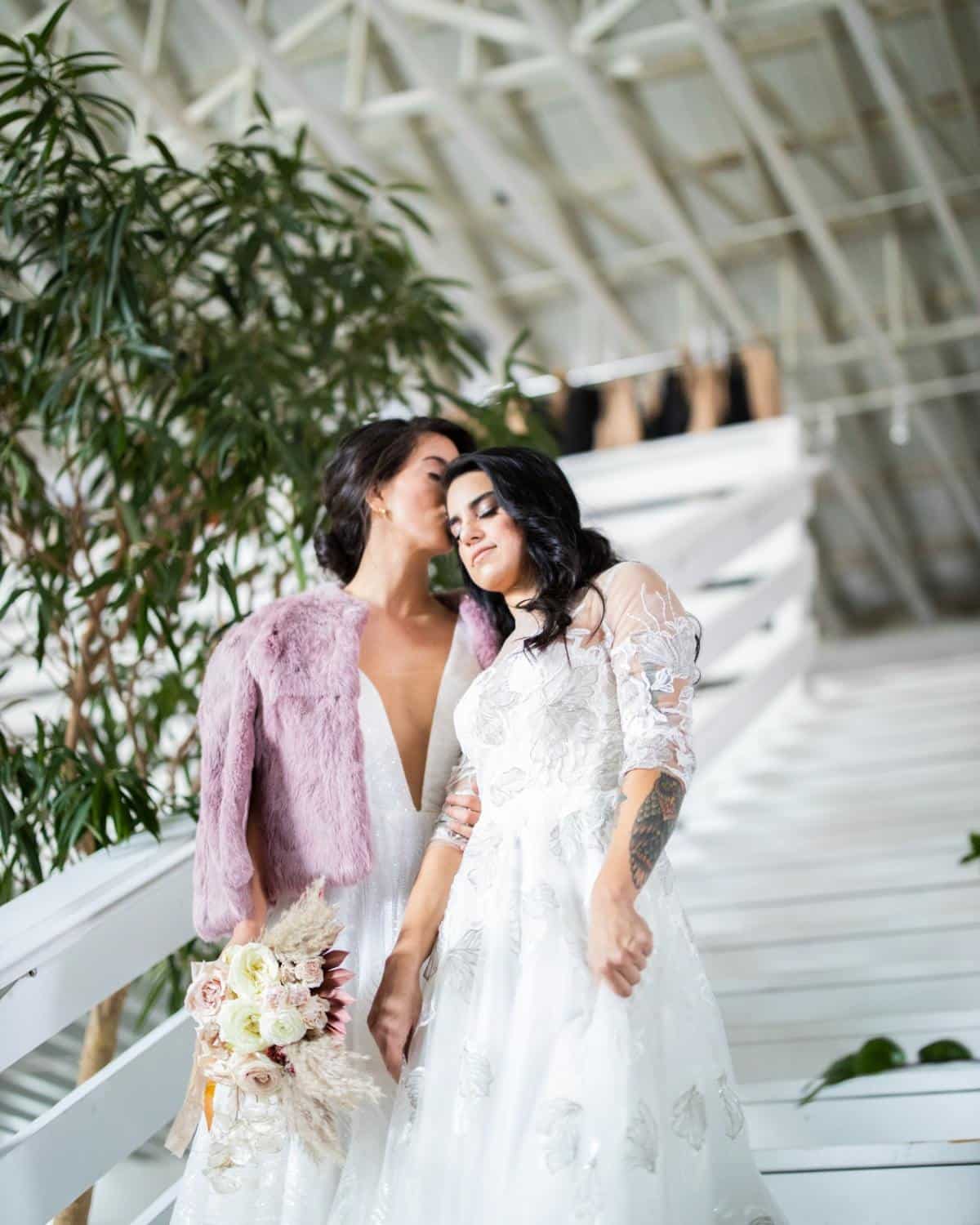 To help shed some light on keeping your pricing simple, here are some photography packages examples using wedding photography:
Package one: includes 8 hours of photography, complimentary engagement shoot, online gallery for sharing, and professional editing.

Package two: includes 10 hours of photography, complimentary engagement shoot, online gallery for sharing, and professional editing.

Package three: includes 12 hours of photography, a second photographer, complimentary engagement shoot, online gallery for sharing, and professional editing.
In some cases, the value of each service is worth more than the number of services you include in each photo package. So, maybe you only list two services in your middle package, but those services are worth more than any of the services listed in the basic package.
Bottom line, your photography packages—wedding or not—should always clearly show that you're working in a tiered system that becomes more valuable as you upgrade.
Photography Package Names
Beyond just describing your services, we also want to point out that it's important to name each individual tier that you offer.
For instance, when naming your packages, you can stick with something simple like basic, standard, and ultimate; you can try out something like platinum, silver, and gold; or, if you're feeling creative, opt for photography packages names that are relevant to your photography style or your branding.
You can really get as creative as you wish, but just be sure that it is obvious to clients that each package builds upon the last to create a tiered system. This might be a good reason why you want to stick with package names that are simple and easily understandable like basic, standard, and ultimate.
Creating Wedding Photography Packages
Perhaps the most popular type of photographer packages are targeted at wedding clients looking to document their special day.
Wedding photography packages, like event photography packages, often start on the high-end in terms of pricing, as they can require a lot of coverage before, during, and after the wedding or event. You could have basic wedding photography packages that cover a minimal amount of the day, and then work up to a complete photo package with the maximum amount of coverage of the big day.
In your wedding photo package, include a pre-consultation session so you can get a good sense of what the client wants. You should also note the amount of coverage you will provide such as pre-ceremony preparations, ceremony, and reception.
You can also offer to have a second camera person on-site, for an additional charge, to ensure you cover all the angles.
If you are offering wedding photography and videography packages together, make sure you include the types of videography services you will provide to clients. Wedding photographer and videographer packages tend to be on the pricier side, as you are providing two different media options in one.
Oh and be sure to note that accommodations and travel will be an additional charge in the photography package, especially if you are shooting a destination wedding.
Wedding Prints Packages
When it comes to shooting weddings, many clients might request wedding print packages so they have physical copies of the big day.
In your package, you should include the number of fine art prints included, and whether the package includes photo editing.
In addition, many photographers provide an online gallery of wedding photos that are password protected as part of their photo packages (an alternative to prints).
How To Price Portrait Photography Packages
Portrait photography is always in demand, especially as people continue to share and post images of themselves online.
When you create a portrait photography package, include different image sizes for prints and add-ons like additional photoshop or cropping. You can also provide hourly options, such as a six-hour shoot or an eight-hour shoot in a studio or on location. Base your hourly options on how much time, on average, it takes you to achieve good portrait shots.
If you have an online portrait photography portfolio already, keep it up to date with your strongest work featured first. You can also promote your portrait portfolio by creating a blog on your website where you discuss your recent portrait projects as well as any trends you've noticed in the industry.
Pricing Your Portrait Photos Competitively
When deciding how to price portrait photography packages, we always recommend looking to see what other photographers out there are doing.
In particular, you might want to take a look at what some of the corporate, big-name retailers are offering as their portrait photography packages, so that you're able to both price competitively and show your potential clients that you'll get more value for your money, while also receiving that personalized attention that is so beneficial when working with an independent photographer.
For instance, looking specifically at JC Penny portrait prices, their photo packages are relatively inexpensive at $14.99 per session per subject, but they also offer high-resolution digital albums and standard prints. It is important to keep these photo package add-ons in mind when deciding how to price portrait photography packages.
It's also worth mentioning that JC Penny portrait prices often utilize photo package deals, which you'll want to take into account when deciding on your pricing. Remember, price competitively.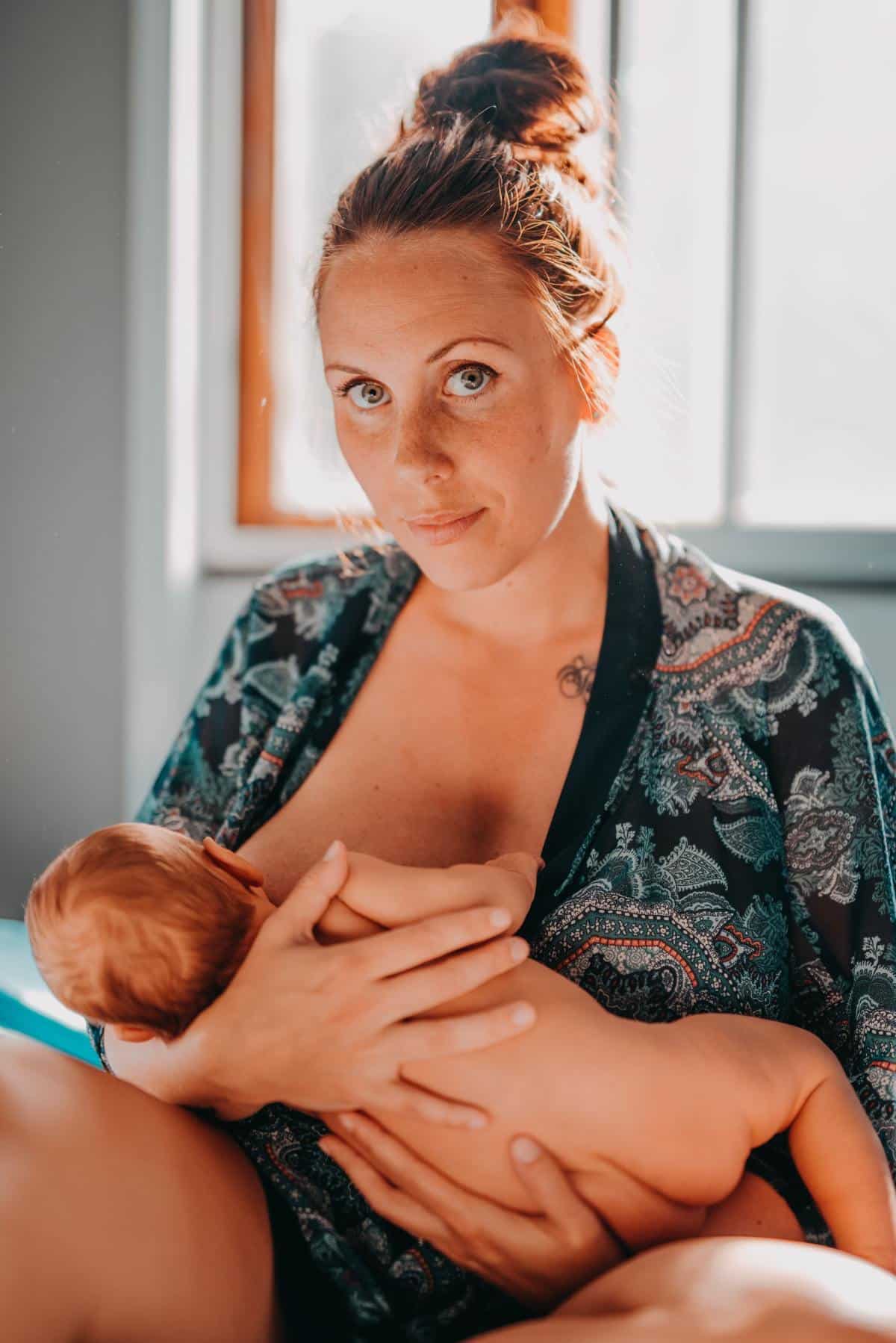 Creating Family and Maternity Photography Packages
Family photography packages are a great opportunity to showcase a family's dynamic and get creative, with unique family portrait ideas. Similarly, maternity shoot packages and newborn photography packages highlight the joys of a new life in the world.
Both of these types of photography packages should include different image sizes and location options. One package might include an in-studio shoot only and another could include an off-site location like a park or the family's home. As discussed above in the JC Penny Portrait prices, make sure you also include an online photo album option so clients can share the family and baby photo packages easily.
Designing Boudoir Photo Packages
Boudoir photography lends itself to a lot of creative photoshoot ideas and clients are increasingly looking to hire professionals for these types of shoots. A pre-shoot consultation is a must for boudoir shoots to establish trust with the client and should be included in the photography package prices. You can also offer packages for an at-home shoot or a shoot in a professional studio.
Another option is to include costumes or outfits as part of the package, and bundle up a make-up session with a professional makeup artist. Many boudoir clients are looking for makeup and photoshoot packages, where they can get both services done at the same time.
Create an Online Portfolio to Help Sell Photo Packages
Now that you know how to create photography packages that sell, you're ready to market your photo services to clients.
Having a solid online photography portfolio to show potential clients can help boost your sales, especially if you have clients who are using the internet to search for photographers near me. This gives clients the chance to check out your work prior to hiring you, which usually helps when trying to sell photography services.
You can use a website builder to create one in minutes. Choose a builder that offers great features like fresh, modern templates to show off your impressive wedding, portrait, or maternity shots. Instagram integration is another good feature to keep an eye out for; sharing your photos on social will refresh your portfolio with a stream of Insta pics at the same time.
Not sure which portfolio is your style? Go for an online portfolio website that offers a free trial so you can see which one best suits your photography.
Need some more inspiration? Check out our guide to building your photography portfolio and take a peek at some other photography portfolios for some ideas on how you can promote your photo packages.
Ready to build an online portfolio that highlights your photography? We've got you covered. Start your free trial with Format today!
Don't forget to update your own online portfolio regularly with your best photography—it will help clients get a sense of your style and encourage them to invest in your photo packages!
Looking to learn how to grow the business side of your photography?
The 5 Best Tools You're Not Using to Grow Your Photography Business
How Darkroom Makes Selling Prints Easy