Have you ever looked at a photographer or videographer's body of work and been struck by how great all their projects look en masse? Creating a recognizable feel throughout your work despite different locations and subjects is usually the result of a great LUT, or lookup table. When potential clients and collaborators are able to identify work as yours simply from the color grading, they are more inclined to hire you. That's why quality LUTs can help enrich your online video portfolio by making the colors in your videos pop.
Now that you know why a great LUT pack is important, let's take a look at some of the best ones available, including some awesome free LUTs.
Photoshop LUTs
Adobe Photoshop actually comes with a bunch of free 3D LUTs already installed. Start by adding a Color Lookup adjustment layer to your photo or video. Next, open the Properties tab of the adjustment layer and select 3DLUT file, which will result in a list of Photoshop LUTs opening.
These free LUTs are a great way to get used to working with LUTs before you go out in search of specific LUTs. Play around with the opacity of your adjustment layers to soften or intensify your Photoshop LUTs. You can also choose to layer multiple LUTs to create a more complex effect. Then, if you discover a set of LUTs that works together, you can save it as a preset so you can quickly apply the exact same levels to your other photos or videos.
Save your LUT preset by navigating to File > Export > Color Lookup Tables, which will open a dialog box where you can name your Photoshop LUT and make any necessary adjustments. When you go to apply your own LUT combination, simply click Load 3D LUT instead of selecting one of the preset Photoshop LUTs, and your photo or video will be looking professional in no time at all!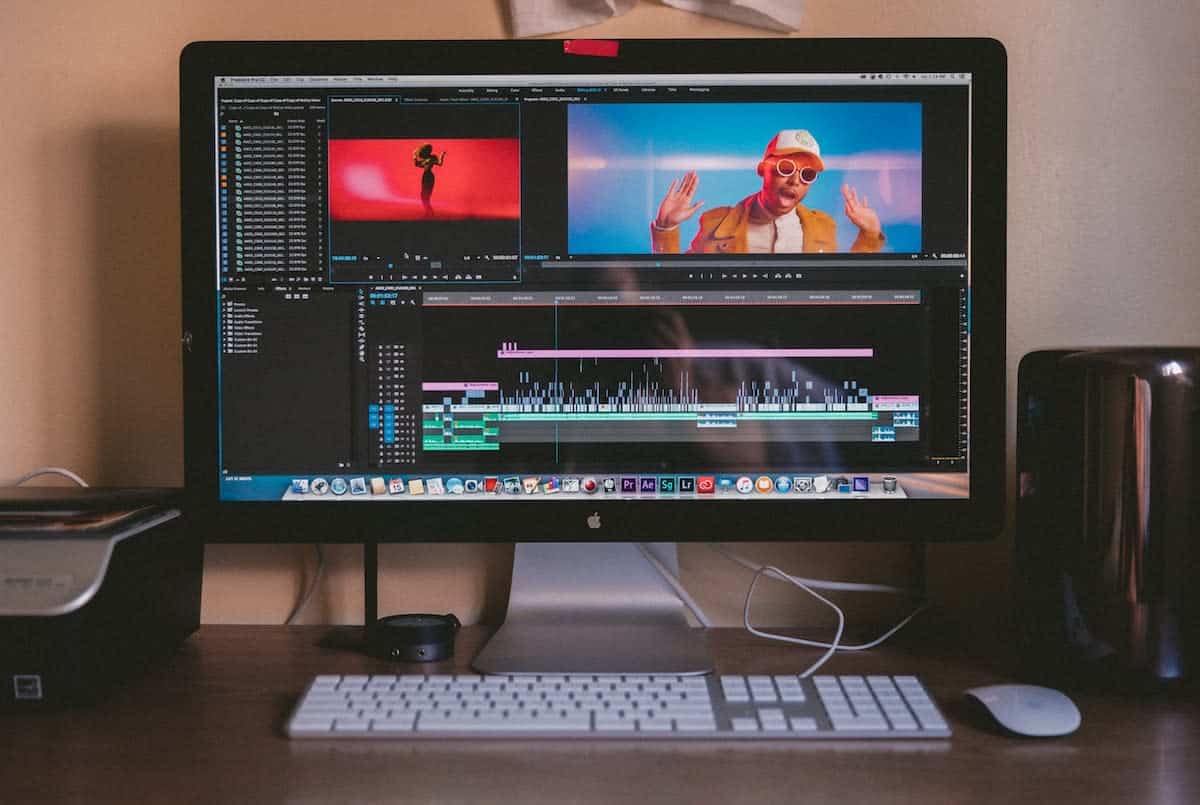 Premiere Pro LUTs
This set of Premiere LUTs will add a lovely warm tone to all of your photography and videography footage with very little effort required on your part.
In these free LUTs for Premiere, you'll find five totally unique presets that are sure to add a memorable look to your work.
This pack includes some of the best LUTs for Premiere Pro to make your unique videography style really come through. Added bonus: these LUTs are also compatible with DaVinci Resolve and Final Cut Pro X.
These cinematic LUTs are designed to brighten up dull, dark footage, using everything from vintage tones to sharp contrasts. The LUT pack includes 15 cinematic LUTs, as well as a variety of deep tones and sharp colors, washed-out looks, retro and vintage styles, and a handy file with tips and tricks for making the most out of these LUTs.
The Premiere Pro LUTs in this pack are designed to help with color-grading a variety of projects, from YouTube videos to music videos, and even short films.
Not only do you get three free LUTs with this package, but you'll also receive a music video director guide and sample music video booking contract.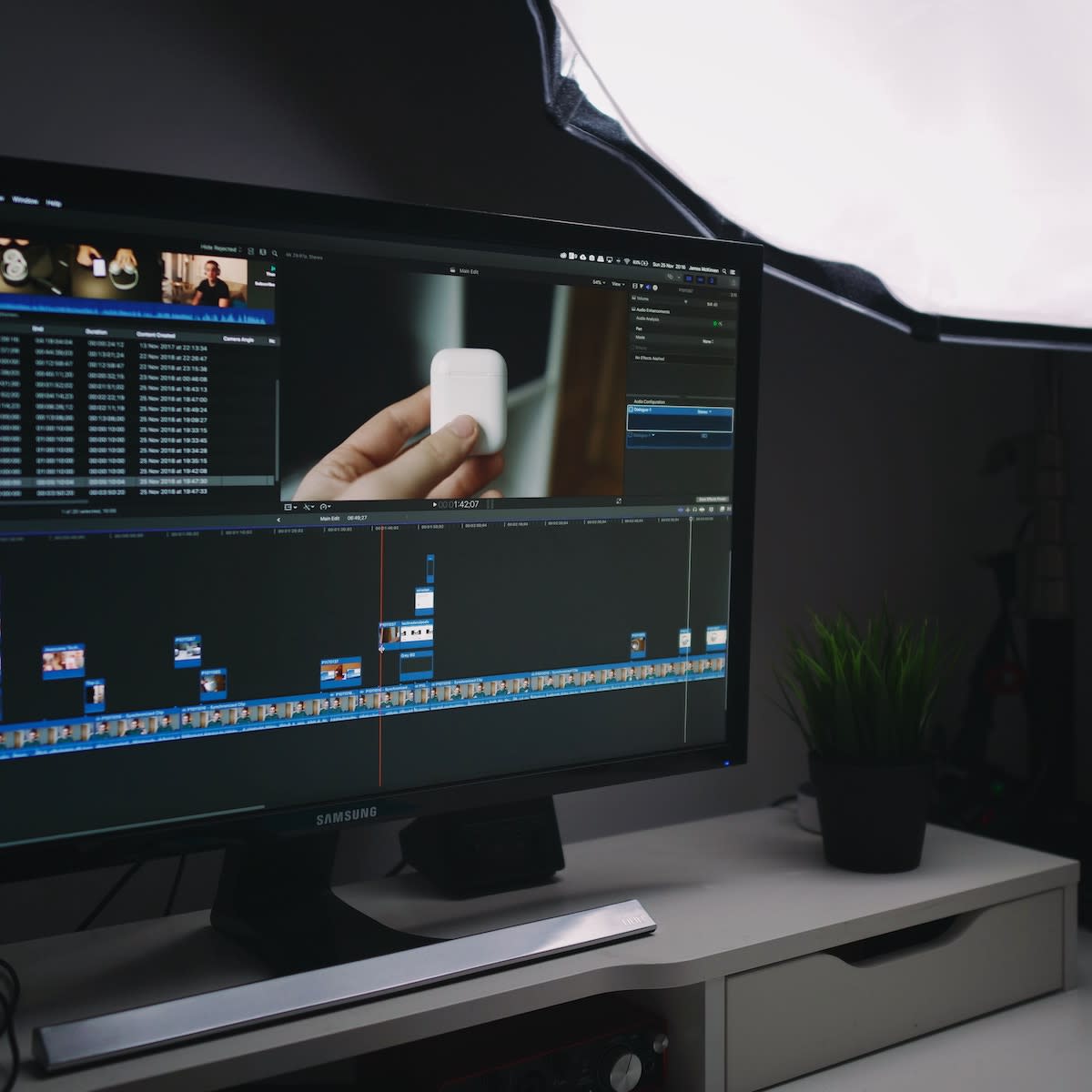 Final Cut Pro LUTs
The 17 Final Cut Pro X LUTs in this LUT pack will boost up the color contrast in your footage, ensuring more visually interesting and engaging work.
DaVinci Resolve LUTs
This LUT pack comes with nine cinematic LUTs for your videography, as well as an M31 LUT, and it is compatible with any program that loads .cube LUTs, including Adobe Photoshop and Adobe Premiere CC. If you're looking for even more amazing LUTs, their Hollywood Bundle includes the full Osiris LUT pack as well as a bundle of 2000 LUTs.
These free LUTs for DaVinci Resolve are awesome for adding a vintage or cinematic vibe to your photography and videography. Plus, they are compatible with Premiere Pro and Final Cut Pro X as well.
GoPro LUT
Get over 50 LUT presets specially designed for footage from GoPro and other drones. This video LUT pack is perfect for sports and travel videos, and is compatible with a bunch of applications including Adobe Photoshop, Premiere Pro, DaVinci Resolve and Final Cut Pro X.
BlackMagic LUT
Instantly bring out the vibrant colors in your previously washed-out footage with this pack of BlackMagic LUTs by Daniel John Peters.
These BlackMagic LUTs include a subtle, natural LUT inspired by the industry standard LUT, Arri-Rec709, as well as four additional creative video LUTs. The creative LUTs are based on high-end commercials, and include two subtle LUTs and two contrasted LUTs.
Kodak LUTs
Specifically created with photographers and filmmakers in mind, this Kodak LUT is designed to emulate the vibrant, vintage colors found in traditional Kodak film. It is compatible with Photoshop, Premiere Pro, Final Cut Pro, DaVinci Resolve, as well as some other applications.
Free LUTs
This video LUT pack is based on color grading from some of the most iconic films throughout history, including The Graduate, The Grand Budapest Hotel, and Blade Runner: 2049. You can even see how the LUTs will affect your photography and videography with real-time previews when you use DaVinci Resolve or Final Cut Pro X with a LUT plugin. These LUTs are also compatible with Adobe Premiere. Even better: you can choose from their Basic, Pro, or Filmmaker LUT pack, depending on how much control you want over your LUTs.
This free LUT pack is awesome if you're into super-faded, vintage-style footage that brings back memories of analog photography. You'll also find a selection of cinematic LUTs and standard LUTs for more subtle, everyday effects.
Notable LUTs from this pack include the Heulandite teal and orange LUT, which combines warmer skin tones with cool, blue backgrounds, and the Kodachrome-inspired Hypersthene LUT, which adds an aged, antique feel to your footage. They're also compatible with a ton of different applications, including Adobe Photoshop, Premiere Pro, Final Cut Pro and DaVinci Resolve.
This free LUT pack is based on famous movies, with each LUT named after the specific film it emulates.
Another vintage-inspired LUT pack, you'll find some great options for Kodak and cinematic LUTs.
The Carbon LUT pack is great for videographers who want to add contrast to their footage without changing the original colors too much.
This cinematic LUT pack comes with over 200 color-grading LUTs, compatible with Photoshop, Premiere Pro, Final Cut Pro, and more.
Included in this LUT pack are eight cinematic LUTs, as well as free help files for learning to make the most of your LUTs. Plus, video tutorials are available on YouTube.
Bounce Color have created a variety of creative and correction LUTs designed to improve skin tones while giving cinematic looks. Designed to use with all types of cameras like Blackmagic, Canon, and RED, they work using Log or Rec709 color space and can be used on many styles of videos.
Now that you've got a whole collection of pieces enhanced by your favorite LUT pack, it's time to upload your work to your online video portfolio. Don't have one yet? Choose a website builder that allows you to create a totally customized portfolio in minutes. Make sure you go with one that has excellent video capabilities, of course, so you can showcase your work in the best light. Plus, look for features like built-in blogging and gorgeous templates. If you're still not sure which portfolio website builder to go for, choose an online video portfolio with a free trial so you can see which one works best for you. For more inspiration for creating your LUT-enhanced video portfolio, check out these amazing video portfolios.
Ready to build an online video portfolio that will kickstart your videography career? We've got you covered. Start your free trial with Format today!
Now get out there and make the most of your new LUT packs! The results will blow you—and your clients—away.
Want more awesome tips on videography?
How to Make Your First YouTube Video Truly Amazing
10 Best Video Editing Software & Apps: Free and Paid
Take Your Video To The Next Level With These 10 Great Gimbals