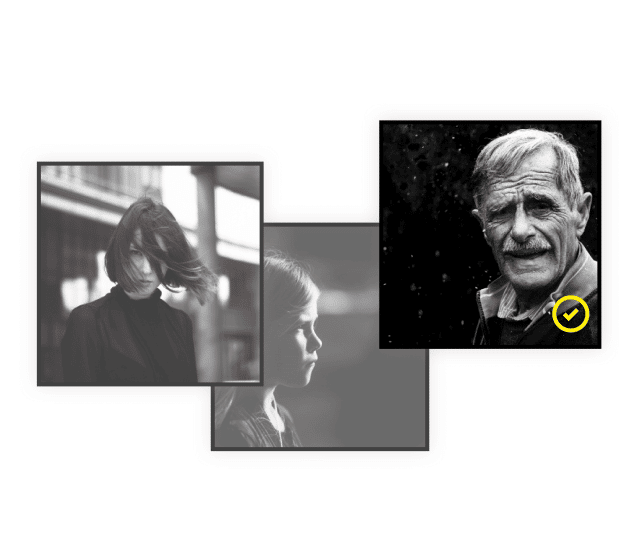 How To Start a Black and White Photography Business
If you're looking to master black and white imagery as part of your business model, there are some important tips you'll need to follow in order to create black and white photos that will compel your viewers and evoke an emotional response.
Have the right equipment – Firstly, using the right equipment is essential for launching a black and white photography business. Both DSLRs and smartphone cameras come with grayscale monochrome filters, which can make the initial composition process much easier while shooting.These can be especially handy for those who have trouble visualizing scenes in black and white before they reach the post-production process. If you are launching a black and white photography business, you'll want access to a reliable camera that will allow for the right composition.

Black and white photographers typically choose between a DSLR or a film camera, with both devices offering their own set of advantages. Photos shot with a digital camera are much easier to develop and edit — but film photos are much more affordable, provide an authentic film grain and are capable of capturing a high dynamic range in a way that digital photography often can't match.

Consider using post-production process – Many photographers also choose to first shoot their images in color and then apply a black and white filter in the post-production process.Today, digital photography processing has become so advanced that it is often impossible to tell whether most images are originally shot in black and white or edited post-shot. This means that a photo editing software, such as Adobe Photoshop and Lightroom, will always be a worthy investment for your brand.
Try these composition tips – A focus on texture is also an excellent way to express contrast in black and white imagery. For example, the rough lines of a tree bark, or the juxtaposition of shadow and light in a reflective water scene can showcase the perfect texture blend. Finding ways to contrast angular shapes and uneven textures can lead you to composing the ideal eye-catching black and white image.When shooting, many black and white photographers also create successful images by using a small aperture and a very low ISO. This is because it allows for a sharp, consistent focus and the least amount of digital noise. When defining your black and white brand, avoid using a wide-angle lens for your work — as this will not generate the same results as using a telephoto lens with a more shallow depth of field.